Architecture Events, Developments, Building, Project, News, Design, Property
Architecture Events Information : Building Links
Architectural Information – Global Built Environment
post updated 28 August 2021
Architecture Events
Architectural Events, alphabetical:
Events Links – chronological list
Academy for Architectural Culture Workshop
Anti-Tectonics Beijing Design Week
Architecture and the City Festival
Architecture + Design Museum Los Angeles
Architecture Foundation London
Article 25 Art & Architecture Exhibition
Artists In Concrete Awards Asia Fest
Business of Design Week Hong Kong
Center for Architecture in New York Events
Columbia University Architecture Event
Consense Sustainable Building Trade Fair
Construction Noise and Vibration Meeting
Cooper Union Architecture Event
Danish Architecture Centre Events
Ermanno Tedeschi Gallery Tel Aviv
Experiments in architectural material & form
Faculty Architecture University Hong Kong
Future of Station Design conference
GIS 2012 Architecture Expo Conference
GIS 2013 Architecture Expo Conference
Glenn Murcutt Masterclass 2009
Gold Coast City Gallery Events
HBTY – Happy Business To You Trade Fair
IDEAS CITY Festival New York Event
INGLASS 2012 Architecture Expo Conference
INGLASS 2013 Architecture Conference
International Architectural Education Summit
The landscape with its clothes on
Leplastrier and Stutchbury Lectures
Living Future 2012 unConference
London Metropolitan University Events
Los Angeles Forum Architecture Urban Design
Mansilla and Tuñón Lecture RDA
Mediterranean Academy Architecture
MIT School of Architecture Events
Modernity and the Future of Tradition Debate
Municipal Art Society of New York
National Gallery Architecture Talks
Netherlands Architecture Institute Event
OBEL AWARD 2019: Water Garden at Aedes
Parametric Design and Digital Fabrication
Princeton University Art Museum
PSU Department of Architecture Event
RIBA Trust Autumn Lecture Series
RIBA Trust Spring Lecture Series
Rice Design Alliance Charrette
Rice Design Alliance Texas Event
RIFF 2013 Architecture Expo Conference
Rolex Mentor and Protégé Arts Initiative
Romanian Convention of Architecture and Design
Rotterdam Tall Buildings Debate
AIA San Francisco Architecture Events
Savannah College of Art and Design Event
Shubbak Architecture Exhibition Talks
Stadia Design and Technology Expo 2011
Stephen Lawrence Memorial Lecture
Storefront for Art and Architecture
Storefront for Art and Architecture NYC
Tallinn Architecture Biennale 2011
The Digital Future Construction Leaders' Summit
UB School of Architecture Events
UB School of Architecture & Planning Events
UCLA Architecture and Urban Design
University of Hertfordshire Charrette
University of Notre Dame Event
University of Oregon Department of Architecture Events
University of Portsmouth Architecture Event
University of Westminster Events
V&A Events
Velonotte London Festival of Architecture Event
Women in Architecture Conference
Yale School of Architecture Events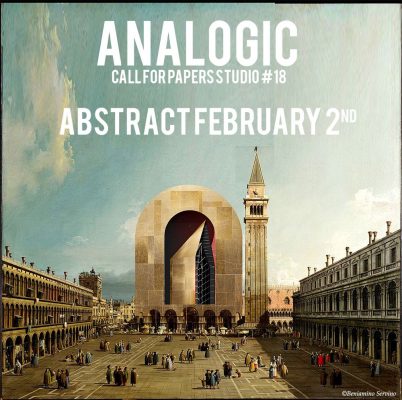 Selected posts – summaries:
Event details: Lina Bo Bardi: a presentation by Laura Smith, Lina Bo Bardi Fellow 2014
Event at Central St Martins, London, UK
Date: Friday 1st May 2015, 18:00
Location: LVMH Lecture Theatre 1, Central Saint Martins, 1 Granary Square, King's Cross, London N1C 4AA


image courtesy of architects office
21 Jun 2020
Experiments in Architectural Material and Form, Aedes Architecture Forum, Christinenstrasse, Berlin, Germany
Curator: Omer Arbel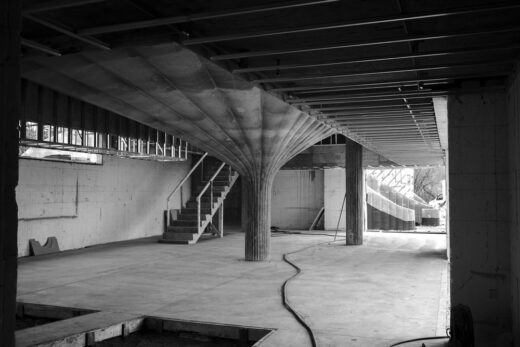 photo courtesy of Aedes
Multidisciplinary artist and designer Omer Arbel will present a new solo exhibition of architectural works in progress at Aedes Architekturforum in Berlin. From 29th August until 15th October, 2020, the show 75, 86, 91, 94 will document a series of major innovations within Arbel's ongoing experimental practice.
The Experiments in Architectural Material and Form exhibition will present four architecture projects, named in the order of their creation, which are currently underway. Each project is shown as a constellation of large scale architecture models, drawings, prototypes, videos, and sculptural applications of material explorations that have grown out of the specific conditions of each project.
27 Sep 2014
The Building at the Barbican Centre
Location: Barbican Centre, central London, England, UK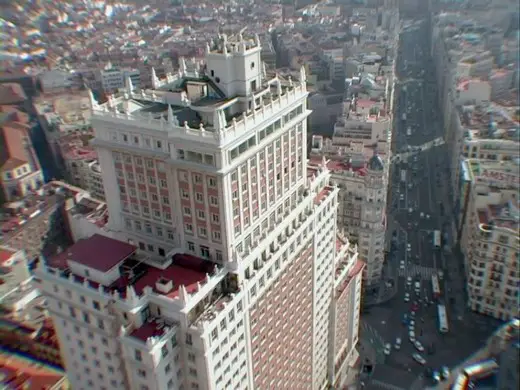 image courtesy of architects office
The UK premiere of the controversial behind-the-scenes documentary examining the ambitious renovation of the emblematic Edificio España in Madrid, which symbolises prosperity under Francisco Franco's regime. This significant project involved over two hundred workers of different nationalities, who incorporated a narrative of unusual anecdotes and their personal experiences into the memory of the place, turning it into an immense citadel of enduring Babel.
Comments / photos for the Architecture Event Information page welcome