Article 25 10×10 Flagship Fundraising Art Auction, London Design Event 2023, Exhibition, British Building Images
Article 25 10×10 Flagship Fundraising Art Auction 2023
27 April 2023
Final Article 25 10×10 Flagship Fundraising Art Auction at The Bindery, London, UK
Leading architects join Sir Antony Gormley and Brett Crawford for Article 25's final flagship online art auction fundraiser.
Location: The Bindery, 51-53 Hatton Garden, London EC1N 8HN, England, United Kingdom
Dates: 20 April until 5 May 2023
Article 25 10×10 Flagship Fundraising Art Auction in 2023
Norman Foster
Millennium Bridge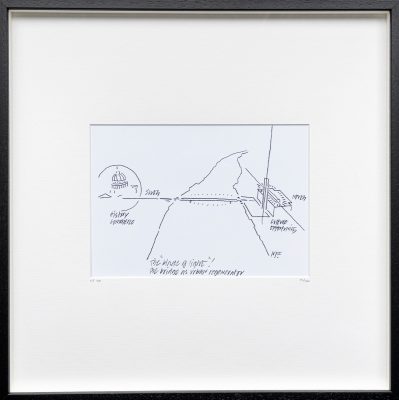 Article 25's final 10×10 online art auction opened for bidding at 1:00 pm, 20 April. An exhibition of this year's art collection will be open to the public at The Bindery in London on weekdays until the 5th of May.
Brett Crawford,
Untitled, Artist's Proof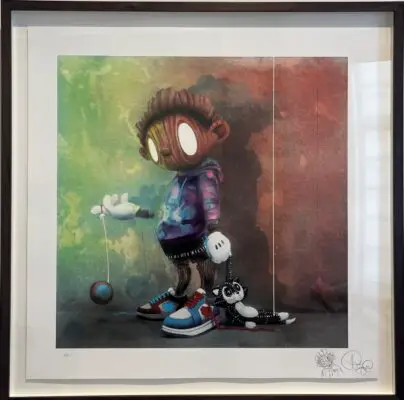 Now in its eleventh year, 10×10 features original works from over 50 artists, architects, sculptors, and photographers around this year's theme, 'reflection' and brings together the likes of Sir Antony Gormley and Brett Crawford with leading architects including Norman Foster and Kengo Kuma. Proceeds will support Article 25's humanitarian architecture as they design and deliver schools, hospitals, and homes to improve education, health, standards of living, and resilience to disasters.
Managing Director of Article 25, Gemma Holding, said:
'The annual art exhibition and auction hosted by Article 25 has always been a celebration of the power and legacy of art- and we have some wonderful art for auction again this year. Not only will these pieces be enjoyed by the buyer for years to come- the monies raised from these pieces will continue to deliver a legacy that lasts for decades- by delivering hospitals, schools, and homes in some of the poorest parts of the world.'
Christian Spencer-Davies
What a Pickle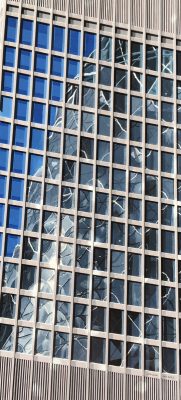 Article 25 is the leading humanitarian architecture NGO in the UK. Proceeds will support the charity's growing number of global projects, including expanding the facilities at a school in Niger where adult literacy rates are at 15% and the development of an inclusive preschool, supporting children with disabilities in Tanzania.
To find out more about Article 25 visit www.article-25.org.
Maurice Brennen
Studies, Air Rights above Fondation Avenir du Patrimoine à Paris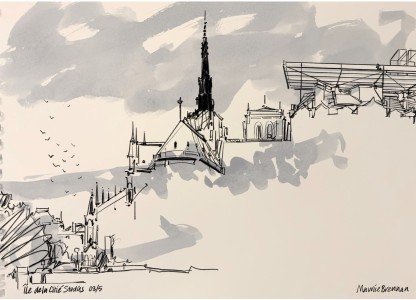 Sydne Langbridge
Thinking of Home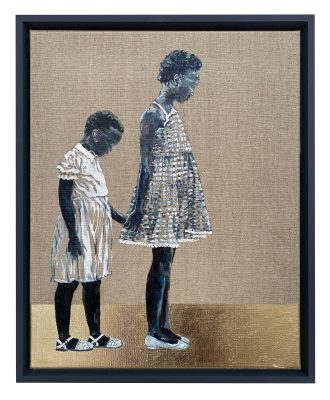 Article 25
An architecture charity based in London, we have over 15 years of experience working on more than 95 projects in 34 countries. We focus on designing architecturally excellent buildings built with sustainable materials, low embodied carbon, and local skillsets. The majority of projects come from repeat clients and referrals.
Louisa Schmolke
Camera Roll #2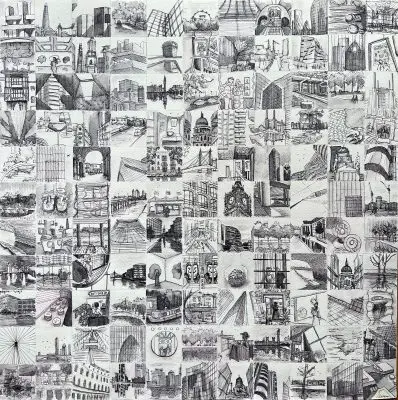 By designing and delivering better housing, safe school buildings, and effective hospitals and clinics in often remote areas within challenging contexts we aim for a more equitable future. Please view some of our projects at www.article-25.org.
Maz Weineck
Golden Lane – Basterfield House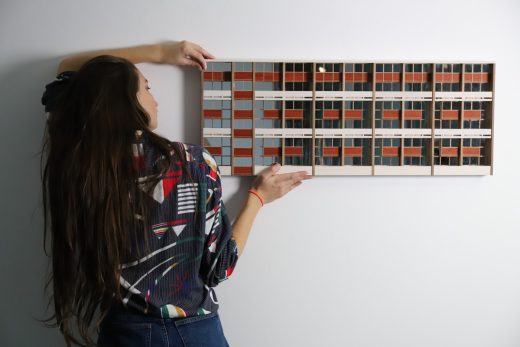 Comments on the Article 25 10×10 Flagship Fundraising Art Auction 2023 in London post are welcome
Previously on e-architect:
23 November 2021
Article 25 Auction Event in 2021
Leading architects join Banksy and Sir Antony Gormley for Article 25's flagship online art auction fundraiser.
Artwork by Kengo Kuma: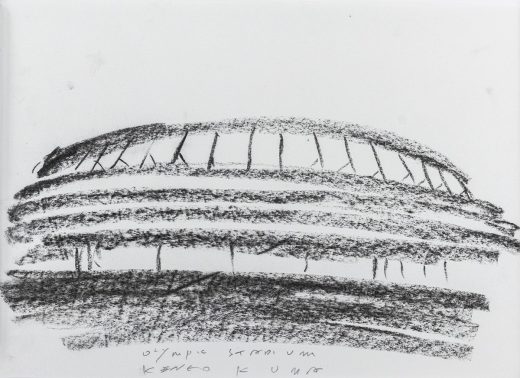 images courtesy of architect via Article 25
Article 25 Auction Exhibition: 10×10 London
Antony Gormley: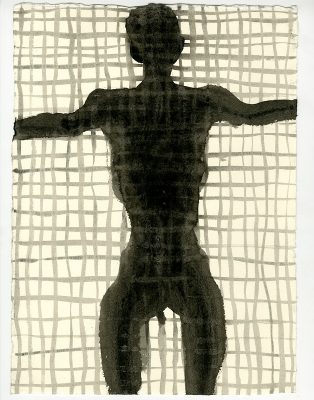 images courtesy of artist via Article 25
Artwork by Marianne Weineck: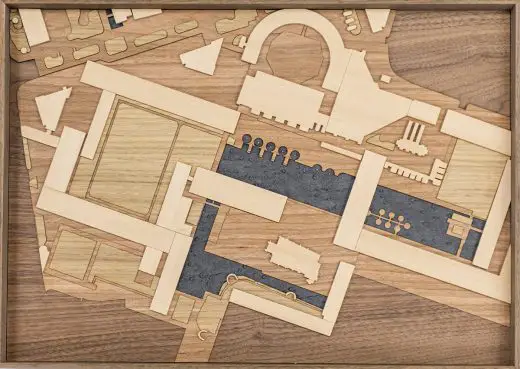 images courtesy of artist via Article 25
Artwork by Will Hunt: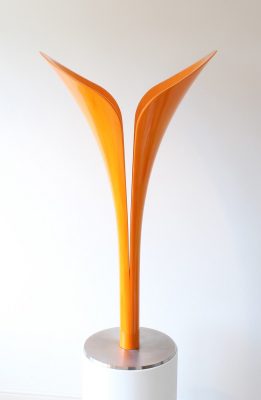 images courtesy of artist via Article 25
Article 25 Architecture
10 x 10 Drawing the City exhibition & auction
London Artwork Auction : David Downes – St Pancras painting
Reports by Article 25
Comments / photos for the Article 25 10×10 Flagship Fundraising Art Auction welcome: info(at)e-architect.com
Website: Article 25 London