Architecture Book, New Architectural Publications, Contemporary Building Volumes, Architects Titles
Architecture Books – New Publications
Contemporary Building Titles in 2023 – Architectural Publication News
Architecture Books Links – chronological list
Architectural Books
This page contains a selection of recent architectural publications, with links to individual book pages. We've selected what we feel are the key architecture books. The focus is on contemporary architect books but information on key traditional architecture publications is also welcome.
Architecture Books : Current Publications (this page)
Architects Books : Recent Publications up to and including 2017
Architecture Publications : Recent Publications
Architectural Books : Older Publications
+++
Architecture Books 2023
Architecture Publications in 2023 – latest additions to this page, arranged chronologically:
12 October 2023
A New Giedion
The missing link in Sigfried Giedion's work: a publication project from the 1930s that was left in fragments reveals the renowned art historian's sketch of a multidisciplinary history of civilization of the 'long nineteenth century'. The unfinished project has been edited by Sokratis Georgiadis in collaboration with Almut Grunewald into a compact, lucid book that provides new, often unexpected insights into Giedion's historical agenda beyond his well-known publications, plus a fascinating glimpse into his toolbox.
For the occasion of the book launch, we invite you to an English-language roundtable with Sokratis Georgiadis, Almut Grunewald, Hilde Heynen, Rixt Hoekstra, and Laurent Stalder at ETH Zurich (Hönggerberg, HIL E 71.1) on 29 November at 5:30 p.m.
Sigfried Giedion
Die Entstehung des heutigen Menschen
Ein unvollendetes Buchprojekt, 1929–1938
Herausgegeben von Sokratis Georgiadis mit Almut Grunewald
Vorwort von Stiftung Sigfried Giedion
Gestaltet von Studio Krispin Heé (Krispin Heé und Tim Wetter)
2023. 17 × 24,2 cm, Broschur
666 Seiten, 191 Abbildungen
ISBN 978-3-85676-448-7
The book and other new gta Verlag publications can be seen at the following book fairs:
– Frankfurter Buchmesse
18.–22. Oktober 2023
Halle 3.1 H144
– Archizoom Book Fair
6.–7. November 2023
EPFL, Lausanne
– VOLUMES Art Publishing Days
18.–19. November 2023
Zentralwäscherei, Zürich
18 July + 31 May 2023
Sea Pools
66 saltwater sanctuaries from around the world
Chris Romer-Lee
ISBN 9781849947671
RRP £25 • HB
Published by Batsford
3 August 2023
An ode to sea swimming – looking at the architecture, history and social significance of sea pools.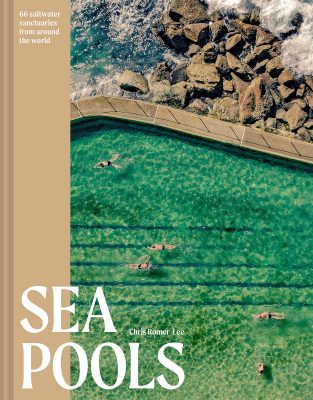 The sea can be challenging and changeable. Protected from the dangers of currents, crashing waves and extreme cold, sea pools (also known as tidal or ocean pools) are manmade pools that provide a safe space for swimmers to enjoy the benefits of the sea at all states of the tide and weather.
p. 42-43
Piscine D'Eau de Mer de Saint-Quay-Portrieux
Brittany, France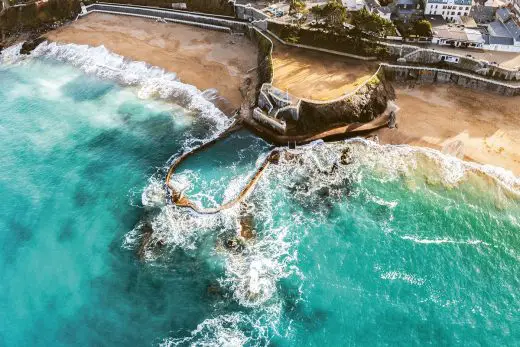 photo : Thibault Poriel
Sea Pools begins with an introduction to sea pools within the history of outdoor swimming, their unique designs and architectural significance and commentary on the resurgent appreciation for sea swimming in the 21st century. Chris Romer-Lee selects 66 of the most beautiful and culturally significant sea pools from around the world, including the 25-metre cliffside Avalon Rock Pool in new South Wales, Australia, the sublime Pozo de las Calcosas in Spain that is shrouded in volcanic rock, and Ireland's historic Vico Baths to name but a few.
p. 36-37
Piscinas Naturais De Porto Moniz
Madeira, Portugal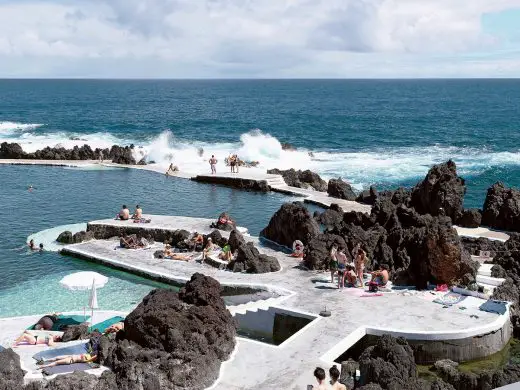 photo : Massimo Vitali
Sea Pools also includes four insightful essays: Nicola Larkin looks to the next generation of ocean pools in her exploration of how we can conserve, protect and regenerate the coastline; Therese Spruhan testifies to the healing and transformative benefits of ocean swimming; Freya Bromley discusses her odyssey to swim in every sea pool in Britain; and Kevin Fellingham reflects on the importance of sea pools in South Africa.
London architect Chris Romer-Lee: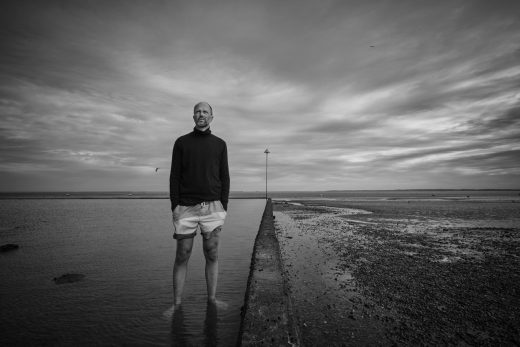 photo : Michael White
The book is illustrated throughout with beautiful colour photography, as well as fascinating archive material to give an insight into the provenance of these vital sanctuaries.
Chris Romer-Lee is the co-founder of the architecture practice studio octopi. Chris was splashing around in Lake Zurich when the idea for re-introducing swimming in the Thames was conceived as Thames Baths CIC.
p. 56-57
Chapel Rock
Perranporth, Cornwall, England, UK


photo : Carl Brightman
Now his architecture practice is leading the way in developing ideas for the increased recreational use of the River Thames. Since 2013 Chris has spoken at TEDx KPMG, Centre for London 2015 Conference, Somerset House, V&A for London Design Festival and many more. Chris lives in London and teaches at London School of Architecture (LSA). Before this he taught at Kent University for two years, and has been a guest critic at Sheffield, Bath and London Metropolitan Universities.
30 May 2023 + 29 October 2022
Architect Nili Portugali's New (third) book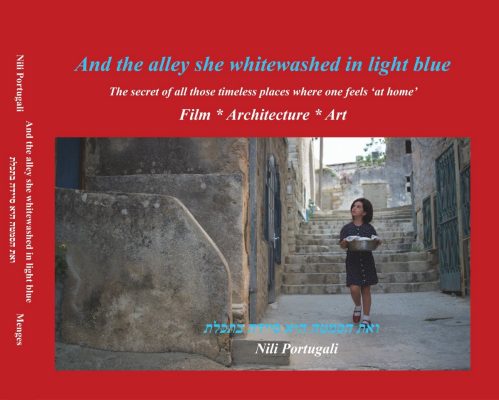 And the alley she whitewashed in light blue-
The secret of all those timeless places where one feels »at home«
Film * Architecture * Art
"If someone asked me: what is the book about, I would have to say:
It is really about the essence of HUMAN LIFE!
The book is incredibly beautiful! It is really a moving experience.
Art built and Master full"
(Prof.H.Davis, University of Oregon, USA)
Interface of
Architecture; Arts; Film; Holistic (Buddhist) philosophy; phenomenology; Jewish culture/heritage; Human science
The book includes a free streaming access to watch the film.
At a time of existential threat to the physical and human environment we live in, Portugali takes the readers through a poetic text and spectacular Photo gallery extracted from her awarded new film, into a deeply intimate journey of memories in the Galilean 'Kabbala' holy city of Tsefat. A childhood journey that unfolds gradually from her present Holistic / Buddhist / phenomenological point of view, to a discovery of profound universal insights of: What is the secret of all those timeless places endowed with beauty and soul where one feels 'at home'? and what is that 'One pure Art of making' that creates them? At any culture at any place and at any time. Portugali Unfolds the way in which her holistic-phenomenological approach to the Arts as a whole and to Architecture in particular generated her creative process in making her film. A process fundamentally different from the common production processes in the film industry.
Nili Portugali is a world known practicing architect; senior lecturer; researcher; published author; film director. 7th generation descendant of a family living in the holly 'Kabbala' city of Tsefat, Israel. Her work focuses on both practice and theory. Her first book: The Act of Creation and The Spirit of A Place / A Holistic-Phenomenological Approach to Architecture was listed in the books of the year by the R.I.B.A. Her awarded film 'And the alley she whitewashed in light blue' and this book is an interface between architecture; visual arts; holism; Buddhism and Jewish culture.
172 pp. with 220 colour illus., 240×190 mm, hard-cover, English/
Hebrew
ISBN 978-3-86905-027-0
Euro 39.00, £ 36.00, US$ 48.00
Nili Portugali, Architect/Film director A.A.Dip (London)
Tel-Aviv
www.niliportugali.com
+++
Lubetkin and Goldfinger: The Rise and Fall of British High-Rise Council Housing
Nicholas Russell's authoritative book about the lives and careers of two architects of high-rise council housing following the Second World War. Lubetkin and Goldfinger: The Rise and Fall of British High-Rise Council Housing is due to be published on the 28th June 2023 (book cover currently in preparation).
Berthold Lubetkin and Ernö Goldfinger were two leading architects who designed high-rise council housing after the Second World War; a type of building that now holds a poor reputation.
Lubetkin built one of the earliest post-war estates in London, Spa Green in Finsbury, while Goldfinger designed the last and most notorious council block in the city, Trellick Tower in North Kensington. Both architects were communist migrants from central Europe who shared much in common but were rivals who disliked each other. Their reputations suffered with the decline of their buildings and from their sometimes-unpleasant personalities. But they were both idealists, dedicated to building the best possible homes for ordinary people.
Nicholas Russell, author: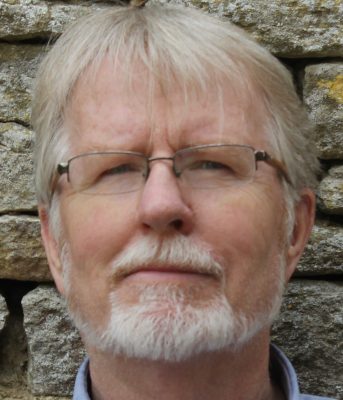 Lubetkin and Goldfinger aims to shine a light on the overlooked work of these two visionary architects and give them credit where duly deserved.
Nicholas Russell was a university reader in Science Communication and a college lecturer in Biology and History of Technology. Having had a lifelong interest in art and design, he now works as a heritage volunteer and spent several seasons as a National Trust guide at Erno Goldfinger's house in Hampstead. His book on industrial invention and design through a history of the manufacturing firm Russell Hobbs, Household Names, was published in 2021. Nicholas lives in Bath.
Nicholas says, "Volunteering as a tour guide for the National Trust at Erno Goldfinger's house in Hampstead led me to explore his life and the modernist architecture he practised. It became clear that he had almost a doppelganger in another communist migrant of the same age, background, political affiliation and ambition, with elements of their education and training in common; Berthold Lubetkin. Their ideals led them to design high-quality, high-rise council housing for ordinary people. The parallels suggested a joint biography might be interesting."
He continues, "The ongoing public distaste for high-rise council blocks and the 2017 Grenfell Tower fire disaster have been a contrast to the revival in high-rise domestic apartment block building during the twenty-first century, now for private sale or rent rather than as social housing. Symbolic of this change was the expensive modernisation of Goldfinger's 1960s Balfron Tower with flats changed from social housing to apartments for sale. This led me (and many others) to look at the evidence for the conventional wisdom that the failure of mid-twentieth century council blocks was the fault of the architects who designed them. It turned out to be more complex than that."
Publication date: 28th June 2023
ISBN 9781915603746
Price £9.99
The Book Guild Ltd
Unit E2 Airfield Business Park
Harrison Road
Market Harborough
Leicestershire
LE16 7UL
Direct line: 0116 466 0042
Switchboard: 0116 279 2299
The Book Guild Ltd is a well-established independent book publishing company based in Leicestershire, which has been publishing books in all subjects for over 30 years. The Book Guild is an imprint of Troubador Publishing Ltd.
Company registration no.: 3233109. This email and its attachments may be confidential and are intended solely for the use of the individual to whom it is addressed. Any views or opinions expressed are solely those of the author and do not necessarily represent those of Troubador Publishing Ltd. If you are not the intended recipient of this email and its attachments, you must take no action based upon them, nor must you copy or show them to anyone. Please contact the sender if you believe you have received this email in error.
+++
MARINA TABASSUM Architecture: My Journey
Berlin, February 7th, 2023 – We are very pleased to announce the release of our new book MARINA TABASSUM Architecture: My Journey.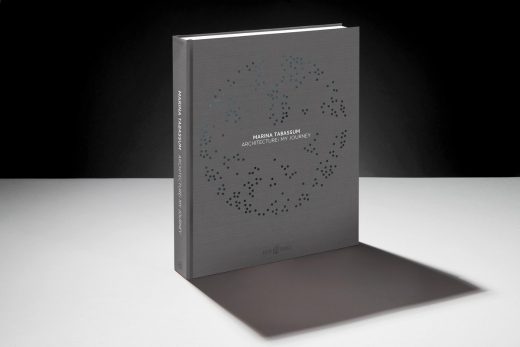 image courtesy of ArchiTangle
MARINA TABASSUM Architecture: My Journey is the first book dedicated to Bangladeshi architect Marina Tabassum and her diverse architectural oeuvre. The book is a compilation of Marina Tabassum's projects that have earned her the honour of being awarded the Soane Medal and the Aga Khan Award for Architecture, among others.
With contributions by Sean Anderson, Vera Simone Bader, Valery Casillas, Kareem Ibrahim, Hanif Kara, Tonderai Koschke, Andres Lepik, Nondita Correa Mehrotra, Tanzil Shafique, Cristina Steingräber, Marina Tabassum, Sarah M. Whiting, Danny Wicaksono, et al.
Art Direction Julia Wagner, grafikanstalt
Edited by Cristina Steingräber
Language English
Features Cloth-bound hardback, thread-sewn, embossing
Page count 288 pages
Illustrations Approx. 260 illustrations
Size 24,5 x 30 cm
Price 68,00 Euros
ISBN 978-3-96680-012-9
On Sale date Europe February 9, 2023 / RoW March 28, 2023
About the Book
Marina Tabassum's work in architecture is an inspiration for the built environment. Her deep understanding for vernacular architecture and its modern interpretation have been praised by the global architectural world.
This volume aims to give insights into Marina Tabassum's ideals and inspiration while presenting a selection of her architectural projects. Her multifaceted work ranging from religious buildings and government projects to aggregation centres for Rohingya refugees in Bangladesh guides us through the architect's successful career. Contributions by renowned authors expand on the meaning Marina Tabassum's work has for Bangladesh, as well as reflect on the aspects that have made Marina Tabassum's architecture a unique example for our modern world. An interview between the architect and Sarah M. Whiting, Dean of Harvard University Graduate School of Design, will deepen the connection between Marina Tabassum's work, and her items discovered while teaching.
MARINA TABASSUM Architecture: My Journey will not only present the architect but also her deep connection and love towards her country and culture. From the Bait Ur Rouf Mosque to a mobile modular house meant to belong to the dwellers affected by the yearly floods in Bangladesh.
Book Release & Upcoming Events
The book will be out for sale in celebration of the exhibition Marina Tabassum Architects: In Bangladesh which opens on February 8th at the Museum for Architecture Munich.
Marina Tabassum will be holding the lecture Positionen: Marina Tabassum in person at the Technical University Berlin on the 9th of February.
About Marina Tabassum
Marina Tabassum is one of the most renowned architects worldwide. She graduated from Bangladesh University of Engineering and Technology (BUET), and she is the Academic Director of Bengal Institute for Architecture, Landscapes and Settlements. She has taught design studios in BRAC University as a visiting Faculty since 2005. She taught Advanced Design Studio as Visiting Professor at UTA, Texas, taught Studio at Harvard University Graduate School of Design, and lectures all over the world. Marina Tabassum received the Aga Khan Award for Architecture in 2016 for her project Bait ur Rouf Mosque in Dhaka, Bangladesh. She also designed the Independence Monument of Bangladesh and the Museum of Independence during her partnership with Kashef Chowdhury in URBANA.
Marina Tabassum is the principal of Bangladesh based architecture practice MTA established in 2005. She keeps her practice conscious and retained in an optimum size and projects undertaken are carefully chosen and are limited by number per year. The projects done and at hand are varied, ranging from master planning to creating a $ 2000 home.
https://marinatabassumarchitects.com/
About ArchiTangle
ArchiTangle is a Berlin-based independent publishing house and digital service provider in the architectural space, focusing on knowledge transfer and projects of social relevance. Dedicated to cultural and ethical values in architecture, ArchiTangle's publishing program spans the entire architecture spectrum and aims to foster the dissemination of architectural knowledge through analogue tradition and digital innovation. ArchiTangle's digital services include a novel blockchain-based archiving platform that enables architects, architecture institutions, archives and collections to securely preserve the integrity of architectural data in perpetuity.
www.architangle.com/
ArchiTangle Distributors / Trade Contacts
Online shop: https://architangle.com/books
North America, UK & Rest of the World:
Ingram Publisher Services, USA
[email protected]
Europe
ArchiTangle GmbH, Germany
[email protected]
DACH
Die Werkstatt Verlagsauslieferung GmbH
[email protected]
+ Libri, Umbreit, KNV +
Copyright © 2023 ArchiTangle GmbH, All rights reserved.
ArchiTangle GmbH
Meierottostr. 1
Berlin 10719
Germany
+++
Architecture Books in 2022
Architecture Publications in 2022 – chronological:
16 September 2022
Phaidon Architecture Books – latest selection:
The publication of Walter Gropius: An Illustrated Biography, a comprehensive illustrated biography of the great architect, is due this 13 October.
Walter Gropius' name is most readily associated with the Bauhaus, yet more than fifty years after his death, Gropius remains a protean figure – architect, industrial designer, educator, philosopher, soldier and family man – whose life has indelibly shaped the history of both architecture and design.
Organised in seven chronological chapters, this book demonstrates Gropius' extraordinary range, featuring designs for buildings and furniture, alongside trains, cars, and even teapots. His world is brought to life with illustrations including letters, telegrams, sketches, drawings, photographs, posters, brochures and other ephemera.
To coincide with the publication of this book, Isokon Plus will release an original Gropius-designed Isokon Occasional Table, first conceived in 1936. Available from their online store from 27 October.
LAYER BY BENJAMIN HUBERT by Benjamin Hubert and Max Fraser (£49.95, publishing 22 September)
– The first monograph from LAYER, one of the world's most sought-after design studios, and its founder Benjamin Hubert. This title provides a candid and insightful account of how to make it in the highly competitive design industry as a young creative.
HAY by Rolf and Mette Hay, edited by Kelsey Keith, with a foreword by John Hoke III (£39.95, publishing 22 September)
– Published to coincide with the brand's 20th anniversary, this inspiring visual monograph explores HAY's colourful universe of irresistible everyday design.
JAPANESE INTERIORS by Mihoko Iida (£59.95, publishing 13 October)
– An insider's look at the myriad styles of private homes of Japan, showing how Japanese interior design continues to evolve.
+++
June 1, 2022
Housing for Humans
'Housing for Humans: A Book to Imagine, Create and Design a New Housing Model in America':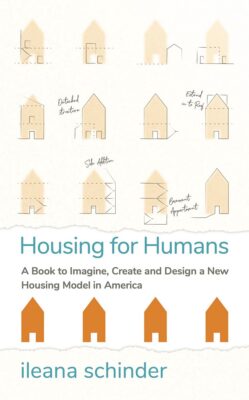 When we think about houses, we tend to imagine them as a static box: there and forever. And yet, dwellings have evolved because people who live in them do. But how can a house built in the 1910s still work today? Will the houses built in 2010 still work for the humans of 2110? To understand how housing and families work we must discuss how and where people live.
Multi-generational homes – new housing
+++
22 May 2022
Lives in Architecture series from RIBA Publishing continues with Nigel Coates
"Buildings are important, but so are ideas. Ideas are the real building blocks of the city." – Nigel Coates recounts a prolific life in architecture with new autobiography from RIBA Publishing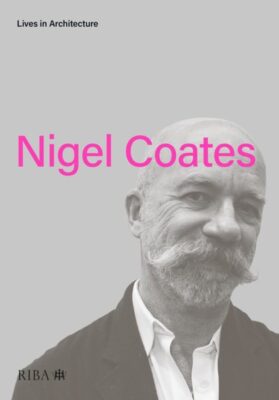 Nigel Coates Lives in Architecture Book
+++
Nichetto Studio: Projects, Collaborations and Conversations in Design
Author: Max Fraser and Francesca Picchi
Pub Date: March 2022
Price: £55.00
Binding: Hardback
Extent: 240 pages
Size: 270 x 205 mm
ISBN: 978 1 83866 324 7
Pre-order: phaidon.com/nichettostudio
Contact: Issy Rawlinson
Email: [email protected]
Telephone: +44 20 7843 1029
The first monograph on award-winning designer Luca Nichetto's eponymous studio
ABOUT THE AUTHORS
Max Fraser has authored multiple design books and regularly speaks on the subject for international events and broadcasters.
Francesca Picchi is an architect, journalist and curator. She has contributed to Phaidon publications including James Irvine (2015) and Ettore Sottsass (2017).
Luca Nichetto is a multidisciplinary designer whose work encompasses furniture, industrial design, architecture and interiors.
Nichetto Studio features over 400 photographs and sketches of projects and products from the past two decades, painting a fascinating portrait of a trailblazing contemporary design practice. This chronology is punctuated by texts on the development of ten highlighted products examined in Luca Nichetto's own words. These include collaborations with nendo, Steinway & Sons, Ginori 1735 and Hermès, each exemplifying Nichetto Studio's emphasis on craftsmanship and collaboration.
Other featured products include Murano glass vases and lamps that recall Nichetto's Venetian roots in addition to chairs, tables, rugs, scarves, sunglasses and more. Elsewhere is a 3D-printable cookie cutter and roller with a signature recipe by the Studio – a response to the Covid-19 pandemic and lockdowns intended to offer anyone, anywhere, a moment of levity. Such consideration for the human users of design demonstrates one of the core tenets of the Studio: collaboration and the importance of the relationship between designer, supplier, maker and user.
This belief is evident in the twelve interviews with key collaborators, artisans, suppliers, curators and entrepreneurs included in Nichetto Studio. In conversation with the authors, these key figures explore their relationship with Luca Nichetto and examine the integral role of collaboration in good design.
A further four interviews with Nichetto himself explore key aspects of the practice, including his heritage and background, the business of design, sustainability and the importance of learning from the next generation.
phaidon.com/nichettostudio
+++
30 Mar 2022
Reinventing the City – Interaction, Equity, Sustainability
by Brazilian architect and urban planner Sérgio Magalhães
In his latest book, architect and urban planner Sérgio Magalhães defends a paradigm shift for Brazilian cities.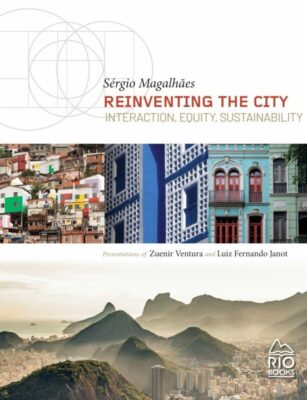 Published by Rio Books, 'Reinventing the City – Interaction, Equity, Sustainability' reinforces the main challenges faced by contemporary urban spaces, suggests possible ways to face them, and defends a shared protagonism of the cities in the country's development.
Every city demands for collective action so it can be reinvented and up to the 21st century's demands, especially in a post-pandemic world: that is the main idea of the book 'Reinventing the City – Interaction, Equity, Sustainability', written by Brazilian architect and urban planner Sérgio Magalhães. The work puts into discussion the main challenges faced by Brazilian urban spaces in the search for cities that can be less predatory and unequal, and more democratic, inclusive and sustainable. Throughout the book, the author highlights the case of Rio Janeiro as an iconic metropolitan city, which concentrates many attributes, contrasts, shortages and potentialities that help form the national identity.
Sérgio Magalhães is one of the main names of Brazilian contemporary urban planning. He was the Chairman of the Brazilian Institute of Architects (IAB) from 2012 to 2017, and the president of the 27th World Congress of Architects (UIA2021RIO). The architect has occupied the position of Rio de Janeiro's Municipal Secretary of Housing (1993-2000) and was responsible for conceiving the housing policy of the city, which includes the Favela-Bairro program, that was implemented in 155 favelas of Rio. He has won national and international awards, including five annual prizes of the Brazilian Institute of Architects, the prize 'América de Arquitectura', and the Spanish prize FAD 2012, for the Favela-Bairro Program. Sérgio is a professor at the graduate program of the School of Architecture and Urbanism – FAU/UFRJ.
In his fifth book, the author shares, in terms of urban planning, the social, political and economic consequences of the lack of care for our cities, which are the greatest national material heritage and our main cultural artifact. The text innovates by defending a shared protagonism of the cities as an essential tool for the country's development, in opposition to the economic debate hegemony that has been gaining strength for the last decades.
Magalhães highlights that the coronavirus pandemic has evidenced the interrelation between economics, politics, culture, climate, the planet and urban spaces, without any subordination, and that, now, cities have to be treated considering those strategic dimensions.
'The book aims at putting into political debate and social demand the comprehension that there will be no country development without the qualification of cities and universal public services, as essential conditions for a better future. National development and urban development are interdependent. For a long time, we have abandoned our cities, but we need to recognize that they are a place of education, health care, work, knowledge, innovation, and it's where 85% of Brazilians live nowadays', the author defends.
The architect structures his new book based on three fundamental aspects for a city to attend to the demands of the 21st century: interaction, equity and sustainability. The first one, interaction, means to value social exchanges, comprehend diversity and stand up for anti-segregation. The second one, equity, is a defense of universal public services of quality that attend to every social stratum. The last one is related to the planet, considering the indissociable relationship between human life, nature and climate conditions.
Besides being a critical study, therefore indispensable, the book lists urban planning propositions that are able to guide the implementation of programs in agreement with the three concepts mentioned.
'The word 'reinventing' is clearly strong, but also appropriate as a mobilizing sign for indispensable change. We need to look at our life environment, the potentialities of cities and the urban theme as a pressing matter for political agenda', says Magalhães.
The path is one of hope: this is what the French sociologist and philosopher Edgar Morin states, considering the possibility of the forces of good ending up victorious in the post-pandemic world. In the book, Sérgio Magalhães uses such defense to convince the reader that this is a good alternative.
THE FUNDAMENTAL ROLE OF RIO DE JANEIRO FOR THE COUNTRY
As a passionate scholar and professional dedicated to understanding the architectural, urbanistic, natural, historical, cultural and socioeconomic nuances of Rio de Janeiro, Sérgio Magalhães has chosen the city as the main character of his new book. For the author, this metropolitan city evokes what is of more challenging and, at the same time, inspiring for a complete reinvention, fulfilling a reference role for Brazil.
Among the problems of Rio that are evidenced throughout the work, the urban planner points out serious urbanistic errors, such as the abandonment of the city's historical center and the reduction of its fundamental role, as well as the increasing occupation of remote areas of the metropolitan region. In relation to the possible ways of facing those challenges, the author suggests discussing a new institutional plan for the city, one that is up to its importance and representativeness for the whole country.
At the end of the book, the readers can check the 'Rio de Janeiro Charter', a document that is a result from the debates that happened during the 27th World Congress of Architects, that took place in Rio de Janeiro in 2021.
+++
17 Mar 2022
RIBA has released its first audiobooks with Audible!
In its first foray into audiobooks, the RIBA has now brought the very successful Adapt as an Architect by Randy Deutch and the autobiographies of the remarkable Sir Peter Cook and Sir Terry Farrell to Audible.
The practical and entertaining guide for architects in the middle of their career Adapt as an Architect, aims to provide a crucial compass for design professionals seeking to navigate the vast heart of the architect's journey.

A career-saver so far for many, the book serves as a career GPS, with options for architects to get from where they are today to where they want to be. Read by Eric Meyers, the focus of this upbeat, engaging book is on how you can remain rejuvenated and resilient without losing sight of the value of your acquired knowledge and expertise. No architect need be left to navigate those mid-career years on their own.
An auditory window into the life of one of architecture's most celebrated rebels, Sir Peter Cook's intriguing memoir explores major themes in architecture through the lens of his life and work.
Anyone with an interest in the social history of architecture, whether professionally or personally, can now enjoy this entertaining and insightful autobiography while commuting, or going about their day-to-day. Taking the listener on a journey through Sir Peter's colourful career, it covers his early years, education, relationships with key architectural figures, international work and leadership of the Bartlett.
Read by David Rintoul, this book is part of RIBA's Lives in Architecture series of autobiographies, which also features Sir Terry Farrell's autobiography.
One of Britain's most influential architects of the 21st century, Sir Terry Farrell's autobiography features anecdotes and invaluable insights into his life and work from the 1940s to the present. Highlights include the inside story of his most significant buildings and projects: Charing Cross Station, the MI6 Building, Alban Gate, and Beijing South Railway Station.
Audible subscribers can download these titles from the Audible app. They are also available free with a 30-day trial.
About the Authors
Randy Deutsch draws insights from a wide range of international practices, including Gensler, HDR Architecture and Perkins & Will, to name a few. As well as a licensed architect, Randy is an educator, author, speaker and AI researcher. His other book from RIBA, written for students, is Think Like an Architect: How to Develop Critical, Creative and Collaborative Problem-Solving Skills.
Sir Peter Cook has been a pivotal figure within the architecture world for over half a century. He first came to international renown in the 1960s as a founder of the radical, experimental group Archigram, winners of the 2002 RIBA Royal Gold Medal. He is also the former director of the Institute of Contemporary Arts (ICA), London, and emeritus professor and former chair of the Bartlett School of Architecture (University College London). This is his first and only autobiography.
Sir Terry Farrell CBE is an award-winning international architect and town planner, and a pioneer of the postmodern style. He has taught at several universities, including a Visiting Professorship of Planning at The Bartlett, University College London, and is a prominent voice in British architecture and planning. In 2014, at invitation of Ed Vaizey, the Minister for Culture, Communications and Creative Industries, Farrell and his firm commenced the Farrell Review of Architecture and the Built Environment, to offer expert guidance on the direction of British architecture.
17 Mar 2022
Essential Approved Documents for construction professionals available from RIBA Books
Four new Approved Documents have been launched as part of Building Regulations in the UK, and now available to buy as hard reference copies from RIBA Books.
4 Feb 2022
China Dialogues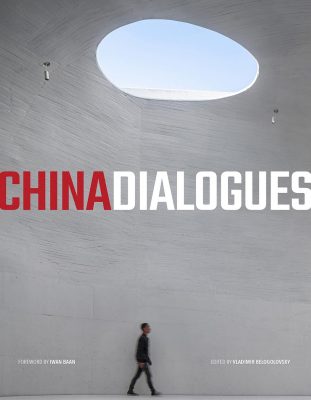 China Dialogues (ORO Editions & Tongji University Press, 2022) by Vladimir Belogolovsky Cover image: OPEN Architecture, UCCA Dune Art Museum, Aranya, Qinhuangdao, Hebei Province, China, 2018 Photo by Wu Qingshan © OPEN Architecture
Vladimir Belogolovsky
Iwan Baan (Foreword)
Publisher: ORO Editions, Tongji University Press (March 2022)
Language: English
Paperback: 250 pages
Illustrations: 190
ISBN-10: 1951541626
ISBN-13: 978-1951541620
An anthology of 21 insightful conversations selected by the book's author Vladimir Belogolovsky from his archive of interviews conducted with leading Chinese architects during his extensive travels in China.
The book is unprecedented in its breadth, depth, and transparency of presenting Chinese architects' most original buildings and how they came about Chinese contemporary architecture has fully emerged and now represents a significant body of work with distinctive regional characteristics.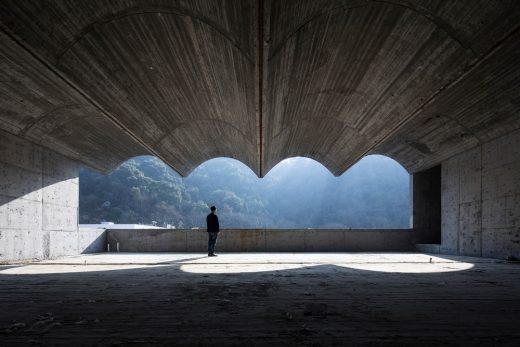 Atelier Deshaus, Taizhou Contemporary Art Museum, Taizhou, Zhejiang Province, China, 2019 © Fangfang Tian
Since the mid-1990s, when China allowed its architects to practice independently from government-run design institutes, a new kind of architecture, distinguished by unique regional characteristics, has emerged. China Dialogues is a rigorously selected collection of insightful interviews that the book's author Vladimir Belogolovsky has conducted with 21 leading Chinese architects during his extensive travels in China. At the time when so many buildings that are being built around the world are no longer rooted in their place and culture, the leading Chinese architects succeeded collectively in producing a unique architectural body of work that could not be confused with any other regional school.
The interviews are accompanied by 190 photographs and drawings of beautifully executed projects built throughout China since the early 2000s. China Dialogues opens up the thinking process of the country's top architects, as they share their ideas, insights, intentions, and visions in unusually revealing and candid ways.
The book includes a foreword by photographer Iwan Baan, author's introduction, and 21 interviews, including with Wang Shu of Amateur Studio, Yung Ho Chang of Atelier FCJZ, Xu Tiantian of DnA_Design and Architecture, Dong Gong of Vector Architects, Ma Yansong of MAD Architects, Li Xiaodong, Zhu Pei, Liu Jiakun, Atelier Deshaus, Li Hu of Open Architecture, Neri&Hu, Wang Hui of URBANUS, and Zhang Ke of ZAO/standardarchitecture.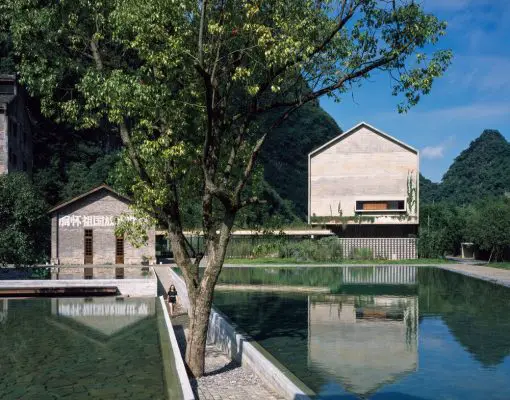 Vector Architects, Yangshuo Sugar House Hotel on the Li River near Guilin, China, 2017 © Chen Hao
Vladimir Belogolovsky (b. 1970, Odessa, Ukraine) is an American curator, critic, and founder of NYC-based Curatorial Project, a nonprofit focused on curating and designing architectural exhibitions. He produced over 50 exhibitions, including world tours on Emilio Ambasz and Harry Seidler. He has interviewed more than 400 architects and has written 15 books, including Conversations with Architects (DOM, 2015). He taught at Tsinghua University in Beijing and lectured in more than 30 countries.
Iwan Baan (b. 1975, Alkmaar, the Netherlands) is a Dutch photographer who is known for bringing life and environment into his images of buildings. He documented projects designed by leading architects, including Rem Koolhaas, Zaha Hadid, Steven Holl, and Herzog & de Meuron in China. He won the first annual Julius Shulman Photography Award and received the Golden Lion for Best Installation at the 2012 Venice Architecture Biennale.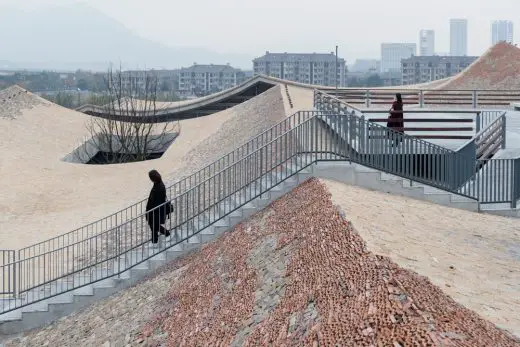 Amateur Architecture Studio, Fuyang Cultual Complex, Fuyang, Anhui Province, China, 2017 © Iwan Baan
Blurbs:
"This remarkably revealing and celebratory book is a summation of a series of interviews recently conducted by Vladimir Belogolovsky with all leading architects currently practicing in the People's Republic of China.
Herein each conversation is an extraordinary testimony to the energy of an undeniable renaissance, in which these talented and highly cultivated architects are engaged in the common project of creating a civic culture for a new society. In its move away from the instant high-rise megacity, the Chinese government has seemingly opted, for the decentralized modernization of the society, an inspiring project, which is largely lost in the rest of the world."
Kenneth Frampton, Ware Professor of Architecture at GASP, Columbia University
"My first trip to China in December 2001 changed my life. I was invited to an international competition for a new town in Nanning in Guangxi region. China was opening up to a desire and an excitement for modern architecture in a spirit of new freedom and hope for the future. In China Dialogues, Vladimir Belogolovsky tirelessly presents the Chinese architects who in 20 years have embodied that new freedom and promise."
Steven Holl, America's Best Architect (Time, 2001), Praemium Imperiale (2014)
"Vladimir Belogolovsky has caught China in mid-somersault from tradition to ways of building and anchoring communities that go far beyond what we know in the West. This book assembles some of the very best practices not just in Asia, but in the world, displaying their work with photographs of great depth, while letting the designers tell us about their sources, dreams, and aspirations."
Aaron Betsky, Director, Virginia Tech's School of Architecture
"Away from the stereotypes about China's massive urban transformations, Vladimir Belogolovsky lifts the veil on a prolific new generation of designers, who have in common a highly intellectualized and conceptual understanding of architecture. Amply illustrated, Belogolovsky's interviews reveal the ideas underlying the work of some twenty firms, helping to understand their site-specific, reflexive buildings. These focused conversations highlight how, despite their diversity, the strategies of the contemporary architects converge in the search for the creation of unique spaces, islands of poetry in the ocean of China's prosaic developments."
Jean-Louis Cohen, Sheldon H. Solow Professor in the History of Architecture, New York University Institute of Fine Arts
"Until the turn of the century, China was generally seen as a country of an ideologically oriented eclectic architecture. However, during the past two decades numerous talented young architects have emerged, projecting new imagery and meanings to today's architecture in general, which is increasingly declining into a shallow commercial aestheticization. Vladimir Belogolovsky shares his deep personal knowledge of current Chinese architecture and the leading individual designers, as well as their thinking and intentions."
Juhani Pallasmaa, Professor Emeritus, Aalto University, Helsinki
"Vladimir Belogolovsky is an important voice in a global architectural realm. His book China Dialogues is a pivotal introduction to current architecture in China that did not exist before to such an extent. Well-traveled, the author shares his deep personal knowledge of current Chinese architects' thinking and intentions.
Through his judicious editorial choices, this scholarly work synthesizes diverse directions through contrasting examples of very strong authentic and beautiful architecture that explores the deepest strata of China's culture, which is so dear to my heart. The book is full of wonderfully unexpected discoveries of projects with vernacular evocations of unique places. Belogolovsky's dialogues should be the primary text for westerners to understand the ethos of Chinese architecture."
Antoine Predock, Architect and Professor, Albuquerque, New Mexico, AIA Gold Medal (2006)
"In China Dialogues Vladimir Belogolovsky charts a panorama of Chinese architecture through the words of its main players. He draws his 'landscape with figures' with excellent prose, deep understanding, and outspoken wit. The curator makes conversation with a dash of contact sport into an art form, showing once more that interviews are as intelligent as the interviewer."
Luis Fernández-Galiano, Editor-in-chief, Arquitectura Viva, Madrid
"With refreshing query, engaging themes, and deep insights, Vladimir Belogolovsky's Dialogues with China's cutting-edge architects investigate and illustrate a vivid scene of contemporary Chinese architecture."
Xiangning Li, Dean and Professor, Tongji University, Shanghai
"Vladimir Belogolovsky's book gathers an inquisitive collection of thoughts from outstanding architects in contemporary China; it is a critical documentation of the author's in-depth conversations about the past, the future, and the current moment of Chinese architecture."
Cui Kai, Honorary President, Chief Architect of China Architecture Design & Research Group (CADG), Beijing
"This bringing together of interviews from among China's emerging group of architects, sheds light on their common and individual motivations, backgrounds, and ambitions. Lavishly and thoughtfully illustrated, this volume will serve scholarship on contemporary Chinese architecture for years to come."
Peter G. Rowe, Raymond Garbe Professor of Architecture and Urban Design, Harvard University
Architecture Books in 2021
Architecture Publications in 2021 – latest publications added on e-architect:
Building Places That Evoke Love and Emotional Wholeness
Written & Published by Jerry Katz, Halifax, Nova Scotia, Canada/ Nonduality Salon
https://www.nonduality.com/NILI-PORTUGALI-V2-7NOV2021.pdf
Building Places That Evoke Love and Emotional Wholeness: An essay on The Act of Creation and the Spirit of a Place. – A Holistic- Phenomenological Approach to Architecture, by Nili Portugali & Chris Alexander theory
The Act of Creation and the Spirit of a Place. – A Holistic-Phenomenological Approach to Architecture
Nili Portugali's illustrated Book
The Act of Creation and the Spirit of a Place-
A Holistic-Phenomenological Approach to Architecture
Edition Axel Menges
www.ciando.com
This publication was selected by the RIBA International Book Award.
5 August 2021
Rem Koolhaas / OMA + AMO Source Books in Architecture 14 published by Applied Research + Design Publishing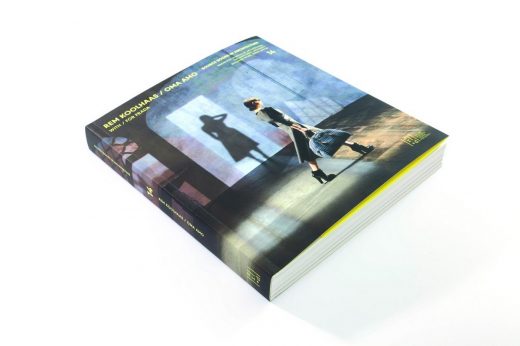 Rem Koolhaas / OMA + AMO Source Books in Architecture 14
Source Books in Architecture No.14: Rem Koolhaas / OMA + AMO Spaces for Prada is the most recent volume in the Source Books in Architecture series. Among the topics discussed in the book are the long-standing relationship with Prada and how the early objectives in that relationship have both maintained and shifted.
Jul 29, 2021
Book by The Getty Conservation Institute's Conserving Modern Architecture Initiative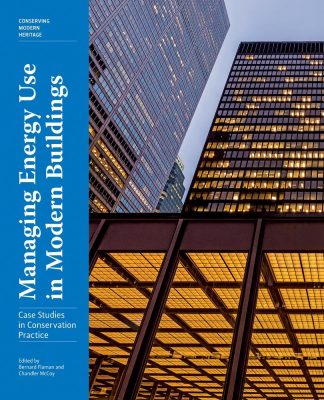 Managing Energy Use in Modern Buildings: Case Studies in Conservation Practice
The Getty Conservation Institute's Conserving Modern Architecture Initiative (CMAI) was created to advance the practice of conserving twentieth-century heritage through research into material conservation issues and the publishing of case studies that illuminate the recurring technical and material challenges specific to the conservation of modern heritage.
23 July 2021
Scotland's Rural Home: Nine Stories about Contemporary Architecture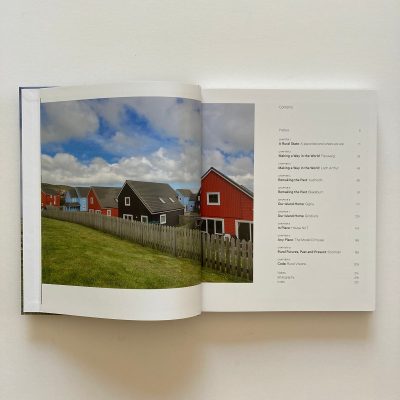 John Brennan's new publication, Scotland's Rural Home: Nine Stories about Contemporary Architecture, which was released in the UK on 8th July, by publishers Lund Humphries.
Read more on the Edinburgh Building News 2021 page
23 June 2021
Kengo Kuma's Prolific Works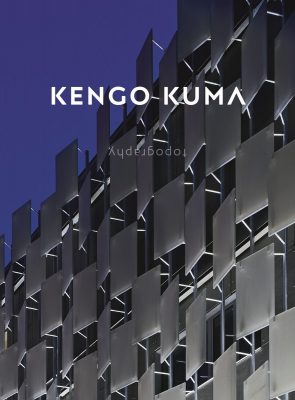 Kengo Kuma Book
Topography highlights how Kengo Kuma's architecture naturally merges with its cultural and environmental surroundings, exploring in detail many high-profile projects. The quintessential architect who is often ranked among other esteemed architects, such as Shigeru Ban, Tadao Ando, Kazuyo Sejima, or Kenzo Tange, Kengo Kuma is known for his prolific writing.
Architecture Books in 2020
Architecture Books posted on e-architect in 2020:
28 Apr 2020
Dror Dreams: Design Without Boundaries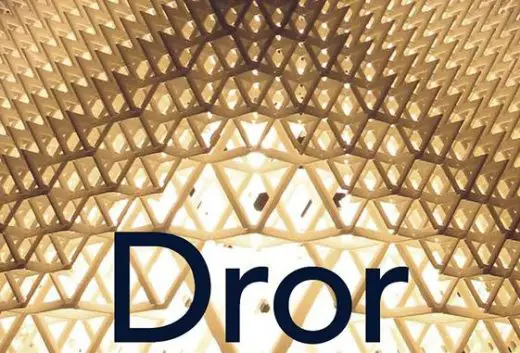 Moving towards a harmonious future, have a look at our design journey over the past 15 years in "Dror Dreams: Design Without Boundaries", published by The Monacelli Press. Foreword by Aric Chen
Dror Benshetrit; foreword by Aric Chen
Dror Benshetrit's massively successful design for brands like tumi, rosenthal, and cappellini and his next phase of visionary large-scale projects are now assembled in this debut monograph.
Since 2002, Dror Benshetrit has developed an interdisciplinary practice specializing in truly innovative design projects. His multifaceted approach to design at wildly varying scales and concepts encompass product design, interior design, graphic design, and architecture.
In this survey of Dror Benshetrit's first fifteen years of practice, readers are introduced to an ingenious design practice that started with household objects and furniture, to a collaborator with top brands such as Tumi, Rosenthal, Cappellini, and Bentley, and has since evolved into a visionary architecture office.
20 Apr 2020
Young Architects In Competitions
Now available in open access:
A well-documented statement in support of the re-inclusion of younger firms of designers in architecture competitions.
When Competitions and a New Generation of Ideas Elevate Architectural Quality
by Jean-Pierre Chupin and G. Stanley Collyer
published by Potential Architecture Books, Montreal, Canada, 2020. ISBN 9781988962047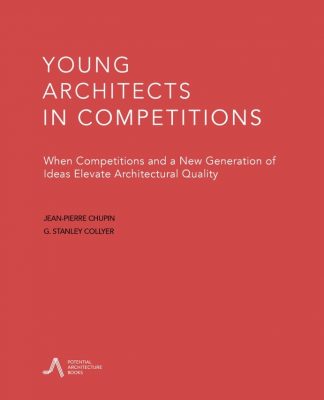 This comprehensive new book written by Jean-Pierre Chupin (Canadian Competitions Catalogue) and Stanley Collyer (COMPETITIONS) highlights for the crucial role competitions have played in fostering the careers of young architects and makes an argument against the trend of invited competitions and RFQs. The authors take an in-depth look at past competitions won by young architects and planners and survey the state of competitions through the world on a region-by-region basis. The end result is a compelling argument for an inclusive approach to conducting international design competitions.
Book link: https://crc.umontreal.ca/en/publications-libre-acces/
22 Mar 2020
Understanding Architecture Book by Akheel Khan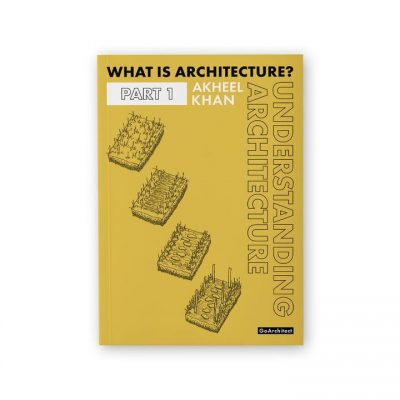 image courtesy of author / publisher
The first book in the What is Architecture? series, Understanding Architecture is a unique insight into the meaning, heritage, and purpose of this ancient craft:
Understanding Architecture Book
8 Feb 2020
The Amsterdam Agenda – 12 Good Ideas for the Future of Cities
The Amsterdam Agenda brings together the views of today's brightest names from the fields of architecture, planning, activism, and more.
Initiated by Daan Roggeveen (MORE Architecture) and Michiel Hulshof (Tertium), the pair co-wrote the acclaimed How the City Moved to Mr Sun examining China's new megacities.
Other essays discuss – amongst others – migration and over-tourism
Launch & Pre-order
The Amsterdam Agenda will launch at Pakhuis de Zwijger on 11 February 2020, 8pm. Book your seat here.
You can order the book here.
With contributions by Esther Agricola (City of Amsterdam), Daan Dekker (Pakhuis de Zwijger), Menno van der Veen (University of Amsterdam), Marc Schmit (playze), Florian Idenburg (SO-IL), Selva Gürdoğan & Gregers Tang Thomsen (Superpool), Valerie von der Tann (ViaVan), Neville Mars (MARS Architects), Inge Goudsmit (OMA), Adam S. Frampton (Only If), Miguel Gentil Fernández (Baum Arquitectura), Stephen Hodes (LAgroup), David Mulder van der Vegt (XML)
Order now at nai010.com
About MORE
MORE Architecture is a multidisciplinary firm founded by Daan Roggeveen and Robert Chen. Based in Shanghai and Amsterdam, MORE strives to create contemporary notions of collectivity in the projects it works on globally.
MORE finished mixed-use building Jiaxing Island (with AIM Architecture), contemporary art gallery BANK in Shanghai, the headquarters for MINTH Group and a fashion store in downtown Shanghai.
Current projects include a boutique hotel in Anji, a museum for contemporary art in Jiaxing, an elevator exhibition centre in Ningbo (under construction), an inner-city residential development in Rotterdam, and a villa near Amsterdam.
With journalist Michiel Hulshof, Roggeveen initiated the Go West Project, a think-tank focusing on emerging megacities. In 2011, they published the acclaimed book How the City Moved to Mr Sun – China's New Megacities. In 2017, Daan Roggeveen published Progress and Prosperity – The Chinese City as Global Urban Model.
MORE was included in the AD100, the list of 100 most influential design firms in China.
This publication was made possible with the generous support from the Van Eesteren-Fluck & Van Lohuizen Foundation.
© 2020 MORE Architecture | Lauriergracht 116R Amsterdam | 406 Jianguo Xi Lu Shanghai
Architecture Books in 2019
Architecture Books posted on e-architect in 2019:
More Architecture Books online soon
Architects Books : Recent Publications up to and including 2017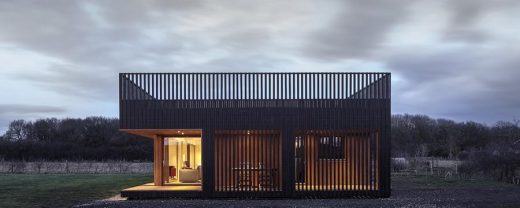 Architectural Publications By Geographic Area
Comments for the Architectural Books – Building Publications page welcome.