Architecture Book, New Architectural Publications, Contemporary Building Volumes, Architects Titles
Architecture Books – New Publications
Contemporary Building Titles in 2021 – Architectural Publication News
Architecture Books Links – chronological list
Architectural Books
This page contains a selection of recent architectural publications, with links to individual book pages. We've selected what we feel are the key architecture books. The focus is on contemporary architect books but information on key traditional architecture publications is also welcome.
Architecture Books : Current Publications (this page)
Architects Books : Recent Publications up to and including 2017
Architecture Publications : Recent Publications
Architectural Books : Older Publications
Architecture Books in 2021
Latest Publications added on e-architect:
Architecture Publications – latest additions to this page, arranged chronologically:
5 August 2021
Rem Koolhaas / OMA + AMO Source Books in Architecture 14 published by Applied Research + Design Publishing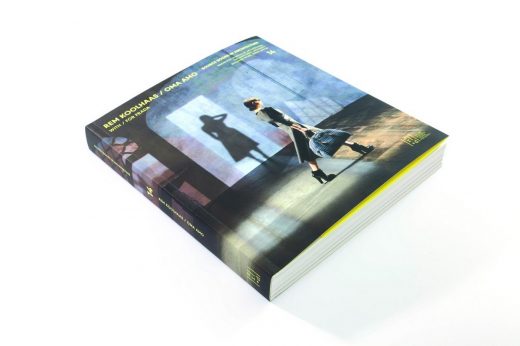 Rem Koolhaas / OMA + AMO Source Books in Architecture 14
Source Books in Architecture No.14: Rem Koolhaas / OMA + AMO Spaces for Prada is the most recent volume in the Source Books in Architecture series. Among the topics discussed in the book are the long-standing relationship with Prada and how the early objectives in that relationship have both maintained and shifted.
Jul 29, 2021
Book by The Getty Conservation Institute's Conserving Modern Architecture Initiative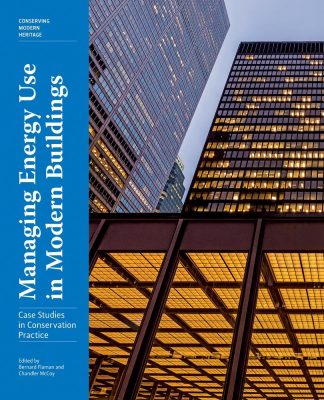 Managing Energy Use in Modern Buildings: Case Studies in Conservation Practice
The Getty Conservation Institute's Conserving Modern Architecture Initiative (CMAI) was created to advance the practice of conserving twentieth-century heritage through research into material conservation issues and the publishing of case studies that illuminate the recurring technical and material challenges specific to the conservation of modern heritage.
23 July 2021
Scotland's Rural Home: Nine Stories about Contemporary Architecture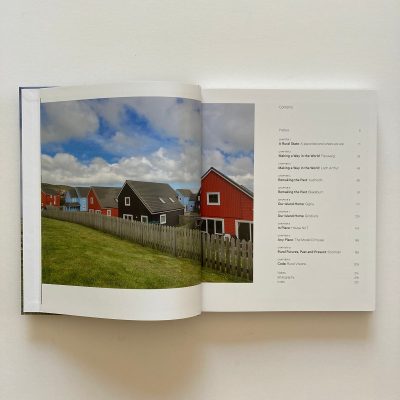 John Brennan's new publication, Scotland's Rural Home: Nine Stories about Contemporary Architecture, which was released in the UK on 8th July, by publishers Lund Humphries.
Read more on the Edinburgh Building News 2021 page
23 June 2021
Kengo Kuma's Prolific Works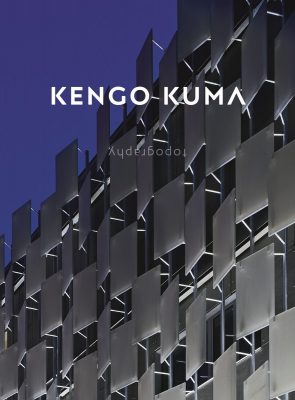 Kengo Kuma Book
Topography highlights how Kengo Kuma's architecture naturally merges with its cultural and environmental surroundings, exploring in detail many high-profile projects. The quintessential architect who is often ranked among other esteemed architects, such as Shigeru Ban, Tadao Ando, Kazuyo Sejima, or Kenzo Tange, Kengo Kuma is known for his prolific writing.
Architecture Books in 2020
Architecture Books posted on e-architect in 2020:
28 Apr 2020
Dror Dreams: Design Without Boundaries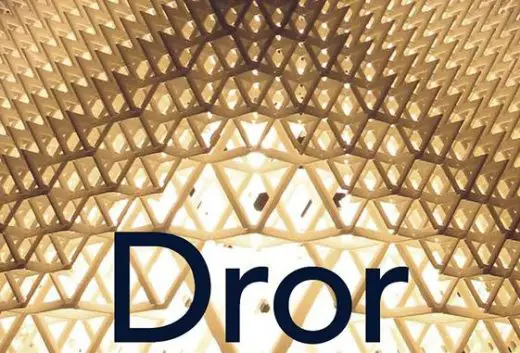 Moving towards a harmonious future, have a look at our design journey over the past 15 years in "Dror Dreams: Design Without Boundaries", published by The Monacelli Press. Foreword by Aric Chen
Dror Benshetrit; foreword by Aric Chen
Dror Benshetrit's massively successful design for brands like tumi, rosenthal, and cappellini and his next phase of visionary large-scale projects are now assembled in this debut monograph.
Since 2002, Dror Benshetrit has developed an interdisciplinary practice specializing in truly innovative design projects. His multifaceted approach to design at wildly varying scales and concepts encompass product design, interior design, graphic design, and architecture.
In this survey of Dror Benshetrit's first fifteen years of practice, readers are introduced to an ingenious design practice that started with household objects and furniture, to a collaborator with top brands such as Tumi, Rosenthal, Cappellini, and Bentley, and has since evolved into a visionary architecture office.
20 Apr 2020
Young Architects In Competitions
Now available in open access:
A well-documented statement in support of the re-inclusion of younger firms of designers in architecture competitions.
When Competitions and a New Generation of Ideas Elevate Architectural Quality
by Jean-Pierre Chupin and G. Stanley Collyer
published by Potential Architecture Books, Montreal, Canada, 2020. ISBN 9781988962047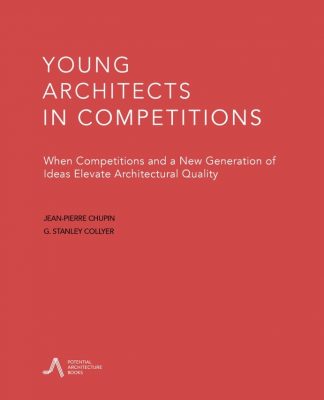 This comprehensive new book written by Jean-Pierre Chupin (Canadian Competitions Catalogue) and Stanley Collyer (COMPETITIONS) highlights for the crucial role competitions have played in fostering the careers of young architects, and makes an argument against the trend of invited competitions and RFQs. The authors take an in-depth look at past competitions won by young architects and planners, and survey the state of competitions through the world on a region by region basis. The end result is a compelling argument for an inclusive approach to conducting international design competitions.
Book link: https://crc.umontreal.ca/en/publications-libre-acces/
22 Mar 2020
Understanding Architecture Book by Akheel Khan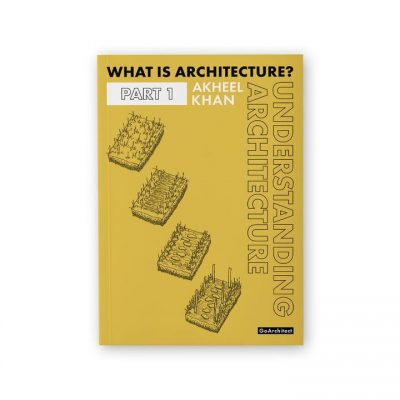 image courtesy of author / publisher
The first book in the What is Architecture? series, Understanding Architecture is a unique insight into the meaning, heritage, and purpose of this ancient craft:
Understanding Architecture Book
8 Feb 2020
The Amsterdam Agenda – 12 Good Ideas for the Future of Cities
The Amsterdam Agenda brings together the views of today's brightest names from the fields of architecture, planning, activism, and more.
Initiated by Daan Roggeveen (MORE Architecture) and Michiel Hulshof (Tertium), the pair co-wrote the acclaimed How the City Moved to Mr Sun examining China's new megacities.
Other essays discuss – amongst others – migration and over-tourism
Launch & Pre-order
The Amsterdam Agenda will launched at Pakhuis de Zwijger on 11 February 2020, 8pm. Book your seat here.
You can order the book here.
With contributions by Esther Agricola (City of Amsterdam), Daan Dekker (Pakhuis de Zwijger), Menno van der Veen (University of Amsterdam), Marc Schmit (playze), Florian Idenburg (SO-IL), Selva Gürdoğan & Gregers Tang Thomsen (Superpool), Valerie von der Tann (ViaVan), Neville Mars (MARS Architects), Inge Goudsmit (OMA), Adam S. Frampton (Only If), Miguel Gentil Fernández (Baum Arquitectura), Stephen Hodes (LAgroup), David Mulder van der Vegt (XML)
Order now at nai010.com
About MORE
MORE Architecture is a multidisciplinary firm founded by Daan Roggeveen and Robert Chen. Based in Shanghai and Amsterdam, MORE strives to create contemporary notions of collectivity in the projects it works on globally.
MORE finished mixed-use building Jiaxing Island (with AIM Architecture), contemporary art gallery BANK in Shanghai, the headquarters for MINTH Group and a fashion store in downtown Shanghai.
Current projects include a boutique hotel in Anji, a museum for contemporary art in Jiaxing, an elevator exhibition centre in Ningbo (under construction), an inner city residential development in Rotterdam, and a villa near Amsterdam.
With journalist Michiel Hulshof, Roggeveen initiated the Go West Project, a think-tank focusing on emerging megacities. In 2011, they published the acclaimed book How the City Moved to Mr Sun – China's New Megacities. In 2017, Daan Roggeveen published Progress and Prosperity – The Chinese City as Global Urban Model.
MORE was included in the AD100, the list of 100 most influential design firms in China.
This publication was made possible with the generous support from the Van Eesteren-Fluck & Van Lohuizen Foundation.
© 2020 MORE Architecture | Lauriergracht 116R Amsterdam | 406 Jianguo Xi Lu Shanghai
Architecture Books in 2019
Architecture Books posted on e-architect in 2019:
More Architecture Books online soon
Architects Books : Recent Publications up to and including 2017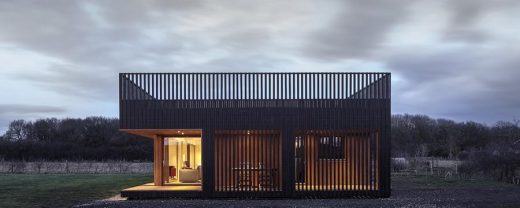 Architecture Books – By Geographic Area
Comments for the Architectural Books – Building Publications page welcome