CANactions 2014, Kiev Workshop, Ukraine Architectural Event, News, Architects
CANactions Workshop in Kiev Event
Architecture Idea Competition + Event in Kyiv, Ukraine
11 Apr 2014
CANactions 2014 Workshop in Kiev
User-generated Kyiv
Ideas Competition
Registration (prolonged):
New dates:
– registration till 25 Apr 2014, 18:00 ( Kyiv time)
– project submission 27 Apr 2014, 24:00 ( Kyiv time)
CANactions Idea Competition
About
The Competition idea was born in circumstances of nowadays, rising civil responsibility and inspiration.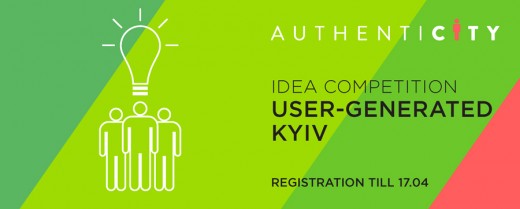 Maidan Nezalezhnosti, (Майдан Незалежності), Independence Square, the central square of Kyiv, capital of Ukraine, among other things, has brought Ukrainians to the understanding that every city is being built by its citizens. We are the masters of our own destiny. Today's events in Ukraine make us ponder on our history, public attitude, values, freedom, responsibility for our decisions, our lives and our surrounding.
With this competition, we venture to convert maximum energy generated by revolutionary wave to Urban Ideas.
Suggest architectural solutions for a happy city and identify appropriate means of expression.
Suggest new functions of public space
The registration is open for specialist who interested in city and urban.
http://www.canactions.com/en/canactions-2014/competition/2
AWARDS
Overall prize pool of 5 000 $
First prize 3 000 $
Second prize 1 500 $
Third prize 500 $
Special prize sponsored by IFAC
and 6 honorable mentions
JURY
Ai Weiwei, Beijing/China
Urban-Think Tank, ETH Zurich, Zurich/ Switzerland: Haris Piplas
Heri&Salli Architects, Wien/ Austria: Heribert Wolfmayer
Orizzontale Architects, Rome/ Italy: Stefano Regazzo
WE architecture Copenhagen/Denmark : Marc Jay
Lviv Polytechnic National University, Lviv, Ukraine: Bohdan Cherkes
Chief architect Kyiv, Kyiv/ Ukraine: Sergey Tselovalnic
CALENDAR
17 MAR 2014: end of registration
17 APR 2014: deadline for submitting projects
03 MAY 2014: announcement of the finalists
TAGS
architecture, urbanism, art, competition, Ukraine, Maidan, culture, ideas, city
CANactions 2014 Workshop Kiev image / information from Organizing Committee CANactions 2014
19 Mar 2013
CANactions 2013 Workshop in Kiev
The deadline for submitting applications for the urban workshop "FRUNZE 35 – Rethinking the Industrial Zone" is prolonged till 22d March.
The workshop is organized by Heinrich Böll Foundation in Ukraine and will be held in Kiev (Ukraine) from May 27th through May 31, 2013.
The workshop's main goal consists in developing an innovative concept for the future of a largely abandoned and deserted industrial area encompassing a former factory in one of Kiev's oldest and arguably most beautiful districts.
Eligible are candidates of various professional and academic backgrounds, ranging from:
• urban planners,
• architects,
• geographers,
• cultural scientists,
• sociologists,
• economists,
• municipal officials,
• private entrepreneurs
• members of the civil society.
11 Mar 2013
CANactions Architecture Competition, Ukraine
17 Mar 2013 – registration closing date, updated
20 Mar 2013 – submission deadline
7 Feb 2013
CANactions 2013 workshop in Kiev
CANactions 2013 workshop in Kiev
WORKSHOP CALLOUT
Where: Kyiv, Ukraine
When: 15.04.13 – 20.04.13
Workshop
The workshop is the main educational event as part of CANactions, joint designing of Ukrainian and foreign architects within one week.


image from organiser
Subject
Clear city ideas for Kyiv
Problem
Our society is unsound:
Crucial human values were substituted with consumer instincts having their roots in fear. Fear underlies cynicism which turned into a norm of social relations.
Under such conditions there is no demand for humane social concepts, including the city ones. Documents regulating city development are originally lacking ideas. Their absence is concealed with pseudo-scientific highbrow texts, definitions and sophisticated diagrams declaring about enigmatic exclusivity of 'professionals', and many things have the status of being secret. Unlike a general plan of London which is accessible and understandable to any housewife.
Idea
For the last decades, density of the world population has grown considerably, thus making it more integrated. It is much easier now to borrow the best ideas and to develop at the same time our own decent and unique things.
Goals
– to generate simple ideas of the City
– to distribute such ideas
– to get a little closer to healthier society with such ideas
Format
12 ukrainian and 6 foreign architects will be working upon the project of Kiev consisting of three international teams led by tutors – well-known european architects.
General coordination of workshop activities is carried out by workshop curator – from Wonderland team, Austria (http://www.wonderland.cx)
Workshop will last for 5 days, working language is English.
Participation conditions:
1. Students and graduates of architecture or urban design departments.
2. Qualification level of workshop participants as of the day of application submission have to be not less than Bachelor's degree in architecture or urban design.
3. Only persons under 35 years have the right to participate.
4. Required fluent English.
5. To participate in the workshop one have to provide application form for the contest, which consists of:
5.1. application form (according to the provided example in pdf format),
5.2. cover letter with the theme: Why do I want to participate in this workshop?
5.3. architectural project.*
6. Participation in the project is free of charge. Costs regarding accommodation and meal will be provided by organizers.
7. Travelling expenses have to be covered by participants.
Application forms submission deadline: 10.03.2013 at 6:00 p.m. (by Kyiv time). More information here: www.canactions.com in page workshop
CANactions Architecture Competition 2013, Ukraine
17 Mar 2013 – registration closing date
20 Mar 2013 – submission deadline
CANactions Architecture Competition
The Open International Ideas Competition
organizer: international architecture festival CANactions
support: the National Union of Architects of Ukraine
International Architecture Festival CANactions, Kiev
Location: Kiev, Ukraine
Ukraine Buildings
Ukraine Architecture



photo : beproactiv
Foros Yacht House, Crimea
Design: Robin Monotti Architects



photo : Ioana Marinescu
Ukraine House
Olympic Stadium Kiev
Design: gmp – von Gerkan, Marg & Partners



photograph : Marcus Bredt
Ukraine Stadium Building
Ukraine Architecture
Kiev Islands Design Contest
Architecture Contest Entries



image from architects
Ukraine Design Competition
Kiev Football Stadium – Olimpijski National Sports Complex
gmp – von Gerkan, Marg & Partners



photograph : Oleg Stelmach
Football Stadium Ukraine
Comments / photos for the CANactions 2014 Kiev Workshop – Ukraine Architecture Event page welcome