Architecture Competition 2021, Design Contests, Architectural Prizes, Student Awards, Ideas
Architecture Competitions
International Architectural Contest deadlines / prizes / contact details / news
post updated 23 September 2021
Architectural Competitions : links
We feature the latest Architecture Competitions from around the world, updated daily to weekly.
e-architect list the latest architecture tenders and requests for architectural services around the World.
Architecture Competitions in 2021
Recently Added Architectural Contests – listed chronologically
Tiny House Competition 2021
4 December 2021: Late registration
18 December 2021: Closing date for submission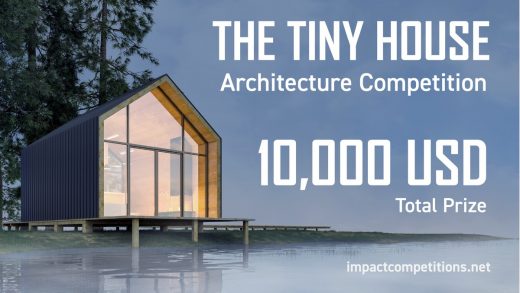 The 21st century witnessed concepts like Airbnb, Co-Living, Smart Homes, Tiny Homes, etc. gaining popularity with both young and older generations alike sparking movements across the globe. Our Humble Adobe has witnessed transformations with rapid advancements in technology, the rise of efficient spaces, environmental and financial concerns, and growing needs & desires of the people living in them. Homes today are versatile entities – doubling up as offices, play areas, work-out zones, spaces for interaction and recreation, as also being an abode for our furry friends and providing for their needs.
Galiasgar Kamal Theatre Architecture Competition, Russia
We announce the Open International Competition for the development of the architectural concept of the Tatar State Academic Theater named after Galiasgar Kamal.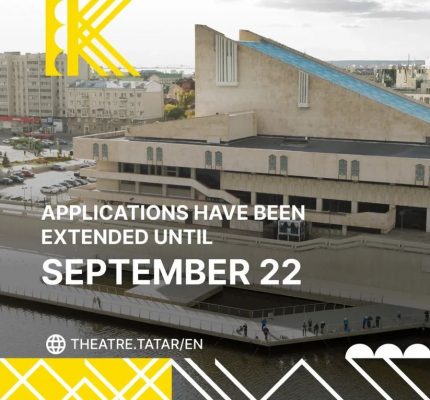 22 Sep 2021: Extended deadline for applications
27 Sep 2021: Expert Council meeting
28 Sep 2021: Jury meeting
11 – 12 Oct 2021: Field seminar for finalists
13 Jan 2022: End of acceptance of competitive proposals
26 Jan 2022: Expert Council meeting
27 Jan 2022: Jury meeting for selection of the winner
Galiasgar Kamal Theatre Design Competition
AIM
Development of an architectural concept for Galiasgar Kamal Tatarian State Academy Theatre.
OBJECTIVES
1. Priority in preserving and developing Tatar national culture and language;
2. Preservation of unique national features in the architectural appearance and design of the building;
3. Creating a modern cultural space essential to residents of and visitors to Kazan and all potential Tatar viewers living in different parts of Russia and the world;
4. Development of new formats of public work – enlightening formats (lectures, discussions, film screenings) and educational (clubs, schools, laboratories) to attract new audiences;
5. Incorporating the theatre into the ecosystem of Lake Kaban;
6. Increasing the efficiency of work and improving working conditions for the theatre staff, taking into account scenarios of individual visits by all categories of users.
JURY
The winner will be the creator of the best proposal as chosen by a vote of the competition jury. Based on the results of the meeting of the Jury, the winner and two finalists will receive additional payments corresponding to their positions.
DESIGN PRINCIPLES
Respect
– Respect for all futures users, both audience members and theatre employees, must be considered in the design.
Future orientation
– Spaces should provide resources for the Kamal Theatre development and not limit its future.
Independence and inclusion
– Spaces should allow for independence and autonomy among the visitors, without the need for expertise. This also means the inclusivity of spaces, taking into account the interests of groups with limited mobility, those who are hearing or visually impaired, and other special audiences.
Continuity
– It is necessary to ensure the continuity of the Kamal Theatre's traditions: enable attractive representation of its history and contemporary activities in future spaces.
Urban inclusion
– Kamal Theatre is part of the urban environment. New spaces should help the theatre fit into the new life of Lake Kaban, taking into account the historical and urban planning context.
FINALISTS
As a result of the first stage, seven finalists will be selected on the basis of a relevant portfolio and essays where they develop their proposals.
PRIZE FUND
The winner will be the creator of the best proposal as chosen by a vote of the competition jury. Based on the results of the meeting of the Jury, the winner and two finalists will receive additional payment equal to following sums:
Prize for the winner – 2,500,000 rubles,
– including all taxes and fees..
Prize for 2nd place – 1,500,000 rubles,
– including all taxes and fees..
Prize for 3rd place – 1,000,000 rubles,
– including all taxes and fees..
The competition started on 23 July, 2021. The press conference was attended by Mayor of Kazan Ilsur Metshin, Minister of Culture of the Republic of Tatarstan Irada Ayupova, chief director of the Tatar State Academic Theater. G. Kamala Farid Bikchantaev, Assistant to the President of the Republic of Tatarstan Natalia Fishman-Bekmambetova, co-founder of the International Urban Laboratory "CENTER Lab" Sergei Georgievsky.
All detailed information about the competition on the official website: https://theatre.tatar/en
The press conference dedicated to the start of the competition can be viewed at the link in the project playlist on the YouTube channel of the CENTER Agency:
Bcome 2021 Competition – International Ideas Contest for 15-Minute City
(10 September 2021: Registration of participants deadline)
25 October 2021 6pm: Submission of works deadline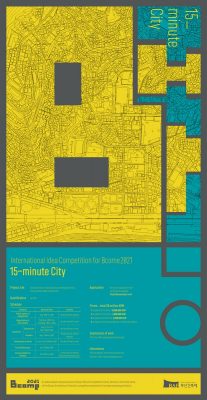 Bcome 2021 is to discover new urban living milieus that can cope with the hollowing-out, obsolescent residential environment and deteriorated urban infrastructure of a backward built-up site of Busan, as well as to review the feasibilities of proposed models and apply them extensively to adjacent similar areas.
International Design Competition for the (New) GOYANG CITY Hall
1 October 2021: registration deadline
26 November 2021: submission deadline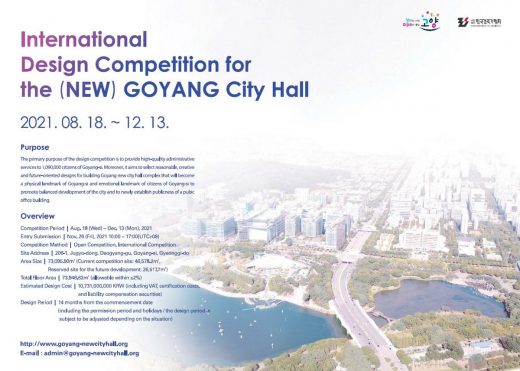 http://www.goyang-newcityhall.org
2. Background of Competition:
Established in 1983, the current Goyang City Hall was originally constructed as a county office for 200,000 population, so its structure stability is vulnerable for current use. Also, the office areas, city council, and civil service areas of the city hall are extremely insufficient to satisfy the administrative demands of the 1,090,000 citizens of the special city.
At present, 10 additional outside city halls are being used to resolve insufficient space of the current city hall, but not only the scattered spaces have resulted in inconvenience to users but also caused a great amount of rental expenses.
Thus, in order to integrate the old and scattered city hall spaces and to provide high-quality administrative services to 1,090,000 citizens of Goyang-si, an international design competition is planned to establish a new city hall that is both future-oriented and environmentally friendly by reflecting various kinds of domestic and international ideas.
Competition Descriptions
Site Address: 206-1, Jugyo-dong, Deogyang-gu, Goyang-si, Gyeonggi-do
Area Site: 73,095.90㎡ (Current competition site: 46,578.2㎡, Reserved site for the future development: 26,517.7㎡)
Total Floor Area: 73,946.62㎡ (allowable within ±2%)
Estimated Construction Cost: 201,327,000,000 KRW (including VAT and new renewable energy construction cost)
Estimated Design Cost: 10,731,000,000 KRW (including VAT, certification costs, and liability compensation securities)
Competition Period: Aug. 18 (Wed) ~ Dec. 13 (Mon), 2021
Objectives
The primary purpose of the design competition is to provide high-quality administrative services to 1,090,000 citizens of Goyang-si. Moreover, it aims to select reasonable, creative, and future-oriented designs for building Goyang new city hall complex that will become a physical landmark of Goyang-si and emotional landmark of citizens of Goyang-si to promote balanced development of the city and to newly establish publicness of a public office building.
Architecture Competition Method
It is an open and international design competition, thus a collaboration with foreign enterprises is recommended.
Eligibility and Restrictions
For Korean architects, it shall be an architect, completing the business registration and running the business pursuant to the 「Certified Architects Act)」 of Korea as of the date of the participation registration and the architect shall be running an architectural business with no cause of disqualification pursuant to the relevant laws and regulations. (1)
In the case of foreign architects, they shall be a qualified architect according to the laws of their countries by the time of the announcement date (2), and they must jointly participate with an architect who is qualified as presented in
For the joint application, the list of joint participants shall be completed until the submission of the entry, and all of the joint participants must be qualified for (1) or (2). The total number of joint participants shall be limited to 3 or less, and the representative should be designated as a Korean architect who is qualified for (1).
The representative of the joint application shall play the role of generalizing and controlling the general works and receive construction permission as the representative of the joint body after winning, and the legal rights, responsibilities, and obligations related to the competition belong to the representative.
Participants in the Design Competition, registered as a representative or participant, shall not join any other design.
Schedule
Official Announcement: 18 Aug (Wed), 2021
Registration: 18 Aug (Wed) ~ Oct. 1 (Fri), 2021
Entry Submission: Nov. 26 (Fri), 2021, by 10:00~17:00
1st Main Jury: 7 Dec (Tue), 2021
2nd Main Jury: 10 Dec (Fri), 2021
Result Announcement: 13 Dec (Mon), 2021
Winner and Awards: 5 winning proposals will be selected. Competition winners will be awarded as follows (Taxes and duties included)
-1st Place Winner(1 entry):  Award and the priority negotiation rights for the design development and construction document
-2nd Place Winner (1 entry): Award and KRW 80 million in prize money
-3rd Place Winner (1 entry): Award and KRW 60 million in prize money
-4th Place Winner (1 entry): Award and KRW 40 million in prize money
-5th Place Winner (1 entry): Award and KRW 20 million in prize money
Organisers: Korea Institute of Architects
website: http://www.goyang-newcityhall.org
e-mail: admin@goyang-newcityhall.org
Desert Accommodation YAC competition
YAC – Young Architects Competitions – and Jarir Development launch Desert Accommodation, a competition of ideas aiming to design a luxury oasis in the Najd plateau overlooking the most brutal and fatal desert of the planet.
The cash prize of € 15, 000 will be distributed to the winning proposals selected by an international jury panel composed of some of the most world-renowned architects: Sou Fujimoto, Eli Synnevåg (Snøhetta), Lorenzo Boddi (BIG – Bjarke Ingels Group), Carlo Ratti, Ben Van Berkel (UNStudio), and Emiliano Roia (MORQ).
Prizes:
1st Prize 8.000 €
2nd Prize 4.000 €
3rd Prize 2.000 €
2 Gold Mentions 500 € each
10 Honorable Mentions
30 Finalists
Dates:
10 Oct 2021, 23.59 GMT: Standard registration deadline:
7 Nov 2021, 23.59 GMT: Late registration deadline
10 Nov 2021, 12.00 GMT (noon): Materials submission deadline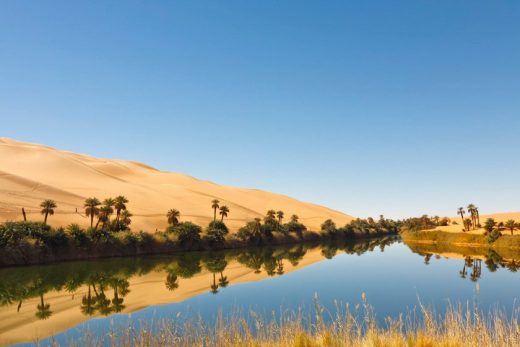 SEPTEMBER
Vltava Philharmonic Hall Design Contest
30 September 2021: portfolio submission deadline
Location: Prague, Czech Republic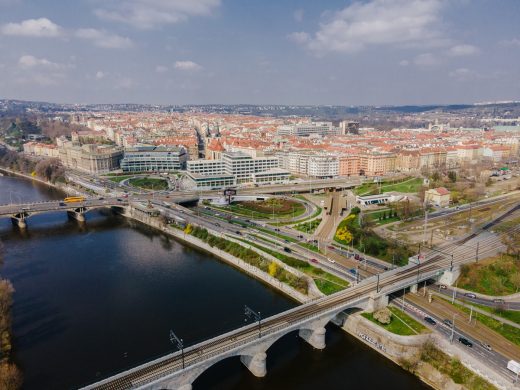 image courtesy of architectural contest organisers
Vltava Philharmonic Hall Prague Competition
The City of Prague will launch an architectural design competition for the Vltava Philharmonic Hall in the latter half of August. This building will become a new city landmark, a heart of a future new municipal district.
Fondation Jacques Rougerie Architecture Competition
15 Sep 2021: deadline
International Call for projects – pushing the boundaries of the imagination
Opening of the 11th International Architecture Competition of the Jacques Rougerie Foundation – Institut de France
Passion and boldness are the key words of the 11th International Architecture Competition of the Jacques Rougerie Foundation – Institut de France.
The call for projects is now open until September 15, 2021.
When and how will we be able to live under the sea? What kind of architectural proposals will meet the challenges of the sea level rise? How will we manage a human centered space exploration?
The international community of young architects, engineers, designers, students or professionals is invited to imagine visionary architectural projects, addressing the great challenges of humanity. Biomimetic, bio-inspired the projects will put together form, function and environment and will place humans at the heart.
The projects, expected from all over the world, must imperatively consider the environmental preservation and contribute to the integration of the sea and space in the future of our planet.
The candidates are invited to build multidisciplinary teams combining sciences, arts and new technologies and to use the constraints of the sometimes extreme environments as new creative force.
The competition is free and open to students and professionals from all over the world.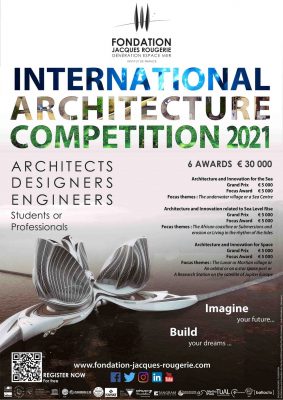 The prizes are rewarded with a global amount of 30,000 euros in 3 categories:
Architecture and Innovation for the Sea
Architecture and Innovation related to sea level rise
Architecture and Innovation for Space
The only way to submit projects is online until September 15, 2021:
https://fjr.wiin-organizers.com/en/applications
The awards ceremony will take place on December 1, 2021 at the Institut de France in Paris.
Since its creation in 2011, almost 10 000 candidates from 135 countries have registered to the competition
The call for projects
As a visionary you are passionate and daring, fully committed to tackling today's and tomorrow's immense environmental and social challenges on the planet. You commit to act providing solutions creating meaningful new living environments and developing innovative biomimetic architectural projects for the sea, the coastlines and for space. You want to drive change towards a resilient, sustainable and human centered future.
Call on your imagination and build the worlds of tomorrow in a different way, respecting biodiversity and integrating the new way of living of our societies for the common good of all.
Submit your biomimetic, multidisciplinary architectural project in one of the 3 categories:
Architecture and Innovation for the Sea
• A Grand Prix, free subject (you choose your subject)
• A Focus Award among one of the following themes: "The underwater Village " or "A Sea Centre"
Architecture and Innovation for Space
• A Grand Prix, free subject (you choose your subject)
• A Focus Award among one of the following themes: "The Lunar or Martian Village" or "An orbital or on a star space port " or "A Research Station on the satellite of Jupiter Europe"
Architecture and Innovation related to the Sea level rise
• A Grand Prix, free subject (you choose your subject)
• A Focus Award among one of the following themes: "The African Coastline", or "Submersions, erosion" or "Living in the rhythm of the tides"
Every Grand Prix and every Focus Award is rewarded with € 5 000.
Jacques Rougerie Foundation
Created in 2009, housed by the Institut de France, the Jacques Rougerie Génération Espace Mer Foundation, under the honorary presidency of HSH Prince Albert II of Monaco, encourages daring and architectural innovation at an international level as well as artistic creation linked to the world of Sea and Space in order to discover new visionaries and to reveal the Leonardo da Vinci, Jules Verne, Gustave Eiffel, Frank Lloyd Wright, Le Corbusier, Klein… of the 21st century.
Through its International Architecture and Art Prizes, the foundation aims to foster vocations, promote awareness and action by everyone towards a new relationship between humans and their environment.
Fondation Jacques Rougerie – Institut de France
Péniche St-Paul – Port des Champs Elysées – Paris 8e
Office + 33 (0) 1 42 66 53 37
UIA-HYP CUP 2021 International Student Competition in Architectural Design
20 Sep 2021, 24:00 (GMT+8) : Registration Deadline:
10 Oct 2021, 24:00 (GMT+8) : Submission Deadline: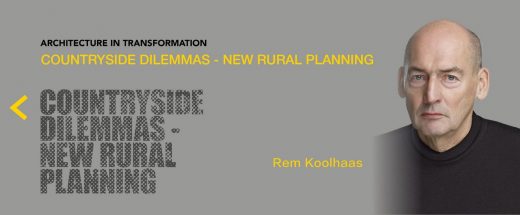 Jury Chairman: Rem Koolhaas
Theme: Architecture in Transformation
Topic: Countryside Dilemmas-New Rural Planning
UIA HYP Cup 2021 International Student Competition
OCTOBER
October 2021 Architecture Competitions
Snow Art Pavilion Ideas Competition 2021
9 October 2021: registration deadline
22 October 2021: submission deadline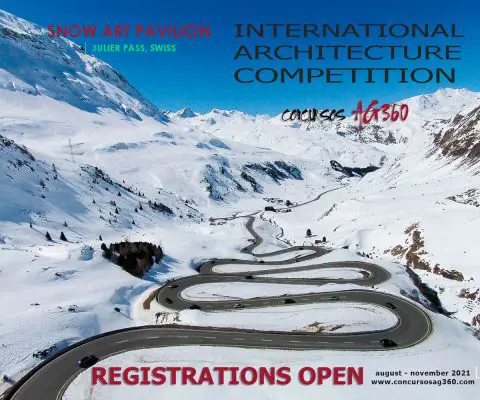 Ideas Contest aimed at all graduate architects and architecture students in the world, as long as Spanish is kept as the official language. An Art Pavilion will be designed as a cultural and artistic space, amid the snowy landscape of the Swiss Alps, next to the "Julien Pass" mountain pass.
1st Prize: US $ 2,500
Snow Art Pavilion Concursos AG360 Competition
Home Competition by arch out loud 2021
Total Awards $8,000
12 October 2021: advanced registration deadline
14 December 2021: early registration deadline
7 January 2022: final registration deadline
8 January 2022: submission deadline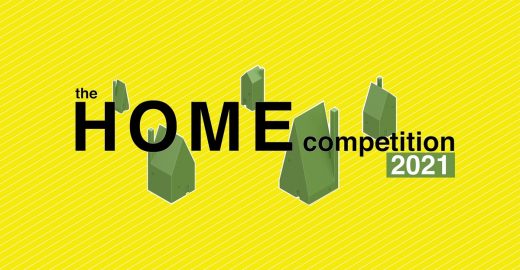 Home Competition by arch out loud 2021
How do we define "home"? Although our ideas about home are constantly being rethought, the careful examination of "home" has recently come to the attention of architects and nonarchitects alike. In recent times, almost everyone has had to confront their perspective of "home" as these spaces have evolved to incorporate so many aspects of our daily lives.
CUBE Design Competition 2021
June 2021: Registration opens
October 2021: Launch
November 2021: Competition begins
October 2022: End of the Competition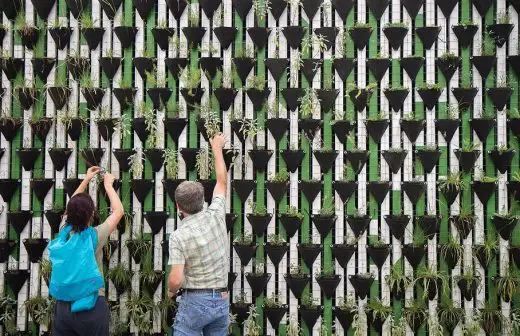 New architecture competition set to deliver significant energy savings in commercial buildings launches in the UK
CUBE, an innovative architectural competition that enables commercial buildings to make a genuine contribution to net zero, has launched in the UK. Organised by Ampersand Partners alongside founders A4MT, the competition introduces gamification for energy consumption, cutting energy usage and equivalent costs by an average of 12% and up to 55% in a single year.
Disaster Relief Shelter-Reinventing The Tents
20 Oct 2021: registration deadline
20 Nov 2021: submission deadline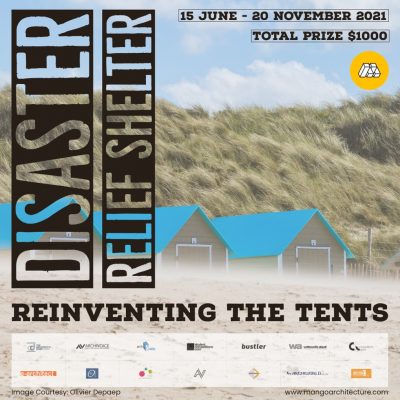 When disaster strikes, the need for short-term housing is immediate and urgent.
The challenge is to design a transportable, sustainable shelter that can support a sizable community and requires little maintenance. Making it ideal for deployment to any disaster-stricken area lacking basic facilities and it also helps restore personal space and a sense of dignity for the victims.
Prize Money: $1000
Registration deadline: 20 October 2021
Submission deadline: 20 November 2021
Results on: 15 December 2021
Competition website link: https://www.mangoarchitecture.com/disaster-relief-shelter
Barbican Centre Renewal Competition, London, UK
21 October 2021: Deadline for Stage 1 Standard Selection Questionnaire submission
Collaborative bids from design consortiums, particularly those that include emerging practices and widen representation within the project team, are actively encouraged. In addition, previous experience sections of the selection criteria are open to bidders who can demonstrate transferable skills that show their ability to meet the requirements of the brief.
Invitations to tender issued: mid-November 2021
Bidders information event: late November (exact date TBC)
Deadline for Tender Submissions: December 2021
Interviews: January 2022
Design team appointed: February 2022
Barbican Centre Renewal Competition
Ecopolis in Sakhalin Open International Competition
26 October 2021 deadline
Russia
A new ecopolis is to be built in the south of Sakhalin Region, which has political, strategic and economic importance for Russia. An Open International Competition for the development of an architectural and urban planning concept for the new city in Sakhalin Region was announced.
The competition will be held from May 12 to October 26, 2021.
The goal of the competition is to develop a concept for a fundamentally new city model. It is planned to construct the ecopolis on the territory of the Korsakov urban district, within the Yuzhno-Sakhalinsk metropolitan area in the southern part of the island, as an example of an innovative fast developing city in the Asia-Pacific region.
Ecopolis in Sakhalin Competition
NOVEMBER
November 2021 Architecture Competitions
DESIGN DEVELOPMENT – The process of designing
5 November 2021: submission deadline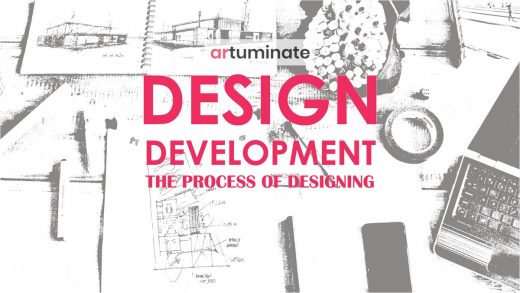 Design development – the process of designing competition
'Design development – the process of designing' is a design competition organized by archiol | artuminate. The competition mainly aims to understand the initial stage of design development. How does the process of designing evolve, the entire process from nothing to a habitable structure? What is your method of developing design?
RIBAJ Design Competition
15 November 2021, 2pm UK: deadline for applications
Circular Thinking
Share your Wanderer's Wonder and you could win £1,000.
Wanderer's Wonder is a new competition brought to you by RIBA Journal and Galvanizers Association that invites proposals for a fun and playful building or structure for rest and recuperation that would enhance a walk in the great outdoors – rural or urban, near to home or far, to spend a few minutes or a stay overnight.
Designs can include any imagined facilities, the only criteria is that the building must use galvanized steel, ideally structurally and aesthetically.
Sustainability and re-use are fundamental to the brief and proposals should fit into a circular economy ideology by taking advantage of one of galvanized steel's primary attributes to be recycled and repurposed.
Eligibility
– Open to qualified Part 1, Part 2, Part 3 architectural students and architects
– Projects must be theoretically sited in the UK or Ireland
Sirius seafront promenade design competition
Location: Sirius, Krasnodar Krai, south western Russia
(3 September 2021: application deadline)
22 November 2021: submission of competition proposal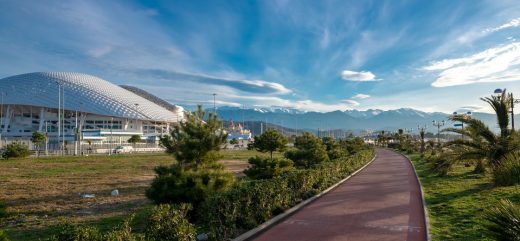 Architects from across the globe are invited to create the concept of a seafront promenade for an emerging Black Sea urban area.
The prize money amount is 26 million rubles.
Sirius seafront promenade design competition
Architecture Thesis Of The Year 2021: ATY
30 November 2021: entry deadline
1 December 2021: submission deadline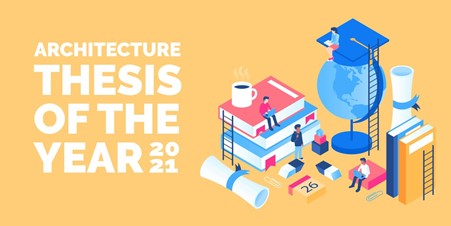 ATY 2021 is open to architecture students of all nationalities and institutions. All Undergraduate/Bachelors and Graduate/Masters Thesis conducted in the calendar year 2016 – 2021 are eligible to participate. Group, as well as individual entries, are allowed. The official language of the competition is English.
Architecture Thesis Of The Year 2021
arch8 School It Competition
1 – 30 September 2021: Early-bird Registration
1 – 20 October 2021: Standard Registration
21 October – 10 November 2021: Late Registration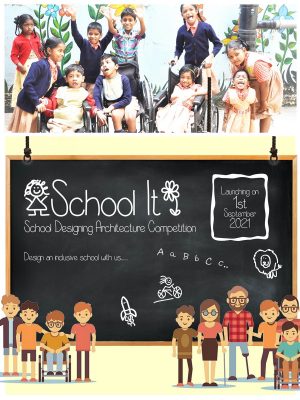 Design an inclusive elementary school for 200 children. Inclusive education is the most effective way to give all children a fair chance to go to school, learn and develop the skills they need to thrive. Inclusive education means all children in the same schools.
arch8 School It competition 2021
The Shelter Competition by arch out loud in 2021
Both literally and figuratively, humanity resides in the midst of two distinct trends. While we yearn to be closer to nature and experience her beauty, we are being increasingly brutalized by her harshest elements.
We watch as the changing climate brings natural calamity and damage to a larger group of people and a wider swath of geography. We watch the increasing frequency and strength of nature wreaking havoc among our communities.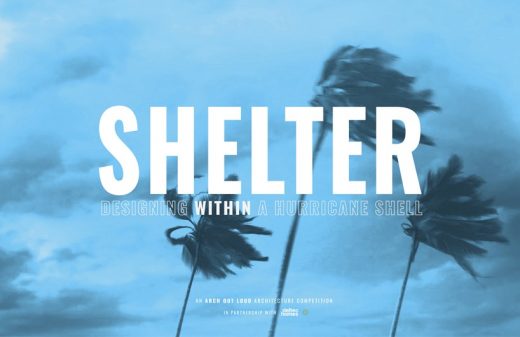 Shelter Architecture Competition
Kaira Looro 2021 competition, Senegal, Africa
African architectural contest organised by International Nonprofit Organization Balouo Salo for the design of a Women's House in Senegal. The home will be built with the proceeds of the architecture competition. The design will make it possible to promote gender equality and reduce discriminations in favor of rural development.
Win an Architect Design Competition News
High Profile Panel Join the Search for Creative Culture and Heritage
Award winning art & architecture studio Wignall & Moore, have launched a competition to seek out the most innovative client briefs and architectural proposals, judged by an expert panel:
Win an Architect Design Competition
DECEMBER
Architecture Thesis Of The Year
10 Dec 2021: Late registration deadline
10 Dec 2021: Submission deadline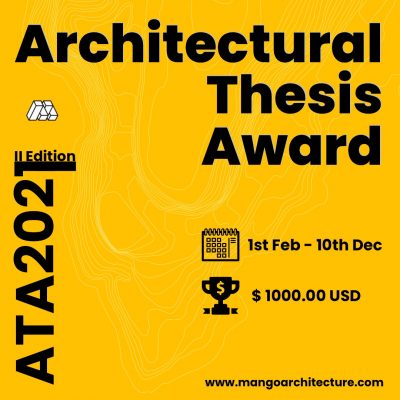 Mango Architecture is happy to announce their second edition of the annual Architectural Thesis Award, after great success in ATA2020 with 350+ registrations from around the globe. The International Thesis Award, launched with the aim of promoting and giving a global platform to showcase the talents of Young Graduates and Post Graduates, acknowledging the projects amongst young and influential industry professionals. The award includes a Prize Money of INR 75,000 equivalent to USD 1000.00 Where 30 Honourable Mentions, 20 Special Mentions and Few Select Mentions will get a chance of media publication on our website and social media handles.
The award competition is open to all recent/past graduates or post graduates in architecture who have developed their thesis project in the following areas: –
• Architectural design and rehabilitation/conservation
• Landscape architecture & Urban planning
• Structures and technological systems
• Transport Terminal
• Mixed Use
Competition Link: https://www.mangoarchitecture.com/architectural-thesis-award-2021
REGISTRATION & TIMELINE
Participants can be from any batch or year are most welcome as there is no specific calendar year for this Thesis Award Competition.
30 April 2021: Early Bird Registration deadline
31 July 2021: Standard registration deadline
31 October 2021: Extended Registration deadline
10 December 2021: Late registration deadline
10 December 2021: Submission deadline
Result: 31st December 2021
*All deadlines are 11:59 PM- 00:00 IST (India)
Participants may register by filling the registration form and submitting it with appropriate payment through our secure payment gateways at www.mangoarchitecture.com
The participants will receive their unique registration code within 24 hours of completing the payment successfully.
Unique registration code will be sent primarily to the email address provided to RAZORPAY/PAYPAL.
AWARDS
Winning participants will receive prizes totalling INR 75,000 with the distribution as follows:
• First prize- INR 35,000/- + Certificate
• Second prize- INR 25,000/- + Certificate
• Third prize- INR 15,000/- + Certificate
• 30 Honourable mentions
• 20 Special Mentions
• few select mentions
*All registered participants will get an E-Certificate of participation in Architectural Thesis Award 2021 organized by Mango Architecture.
Website: www.mangoarchitecture.com
Facebook: https://www.facebook.com/mangoarchitecturegroup
Instagram: www.instagram.com/mango_competition/
Archiol A4TC Architecture Thesis Competition
31 December 2021: registration deadline
1 January 2022: submission deadline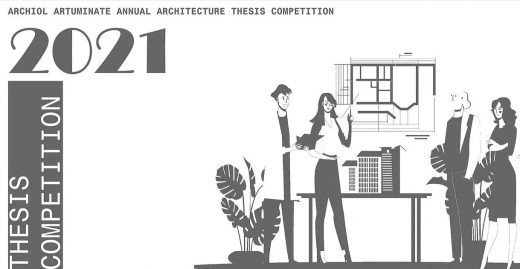 Archiol A4TC Architecture Thesis Competition
PHI Contemporary | International Architecture Competition
Aug 25 – Oct 14, 2021: International call for candidature
An international architectural competition for the design of PHI Contemporary – a cultural institution in Montreal, dedicated to exploring the contemporary through public engagement with art and culture.
PHI Contemporary | International Architecture Competition
Architectural Awards
Offsite Construction Awards
The Concrete Centre is delighted to be sponsoring the Best Use of Concrete Technology category for another year in the Offsite Construction Awards. The 2021 entries are now open, so please ensure you submit your project or innovation by the 28th May deadline.
More about the category – Best Use of Concrete Technology
This category will reward the exemplar use of precast concrete in a project across any UK construction sector. Including floor and wall panels, cladding, volumetric and pod technology, pre-stressed units and formwork systems, the entrant will have used concrete as a major factor in delivering quality, factory-controlled, robust and sustainable offsite manufacture.
Special attention will be given to material performance levels and any project should clearly demonstrate how cost-predictability, economy, accuracy, transportability, speed of installation and principles of lean manufacture have been achieved.
Last year's winners – Kier Integrated Team – New Build Prison at Wellingborough
Winners of the category in 2020 were Kier Integrated Team – New Build Prison at Wellingborough. This vast £253m project delivers 1,680 prison places and is the first in a series of schemes to reform and modernise the prison estate to make it more efficient, safer and focused on rehabilitation.
Wellingborough is the perfect blend of digital and DfMA advancement; providing direct project benefits, wider economic gains, as well as programme-wide improvements through standardisation, digital integration and MMC leaving a legacy that will transform the way the Ministry of Justice deliver future prisons.
Why enter the Offsite Construction Awards?
Benefit from free publicity within Offsite Construction Awards promotion.
All categories are free to enter.
Stand out as a leader in the industry.
Have your projects/companies assessed by a distinguished panel of industry experts and receive quality feedback and recognition for your outstanding work.
Receive a specially commissioned winner's trophy – giving recognition to your staff and team that their hard work is acknowledged and rewarded by the industry.
For more information, please visit www.offsiteawards.co.uk
The Concrete Centre provides material, design and construction guidance. Our aim is to enable all those involved in the design, use and performance of concrete to realise the potential of the material. The Concrete Centre provides published guidance, seminars, courses, online resources and industry research to the design community.
For more information visit: www.concretecentre.com
YAC Competition
Arquine Competition No.23 Pavilion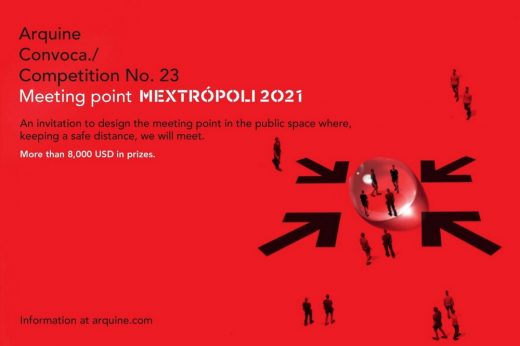 Arquine call out for design of a meeting point in the public space, keeping a safe distance.
Architecture Competitions 2020 Archive
Past Architecture Competitions
Radical Urban Intervention Competition
Winter Stations Competition 2020
Leeds City Square Redevelopment Competition
Q-Village Architecture Competition
Photodemic Architecture Photography Competition
Central City Square of Rahovec Architecture Competition
Camden Highline Architecture Competition
Winter Pavilion London Architecture Competition
2020 Bcome International Ideas Competition
Future offices Architecture Competition
Gorky Central Park Krasnoyarsk Competition
2A Continental Architectural Awards 2020
eVolo 2021 Skyscraper Competition
eVolo Magazine invite architects, students, engineers, designers, and artists from around the globe to take part in the 2021 Skyscraper Competition. Established in 2006, the annual Skyscraper Competition is one of the world's most prestigious awards for high-rise architecture.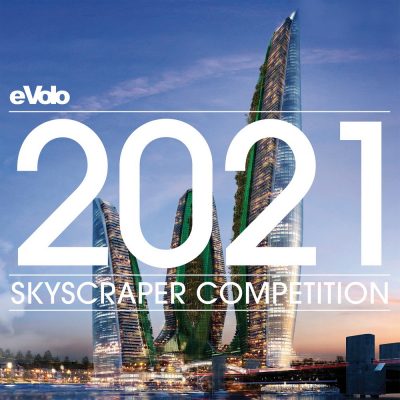 eVolo 2021 Skyscraper Competition
Alternate Realities 2020 Architecture Competition
Network Rail Re-imagining Stations Competition
Thamesmead Waterfront Competition
Render Battle Architecture Competition
Micro Nation Challenge 3 Inhabit Competition
Urban Adaptation Architects' Competition
Visual Art Gallery Florence Architecture Competition
Vietnam Ricefield Lodge architecture competition
*****************
Architecture Competitions Links
Architectural Contests – links to cyclical architectural competitions:
24h competition
24H Competition
eVolo Skyscraper Design Competition
eVolo Skyscraper Architecture Competitions
Reuse the Roman Ruin: Piscina Mirabilis Design Competition, southern Italy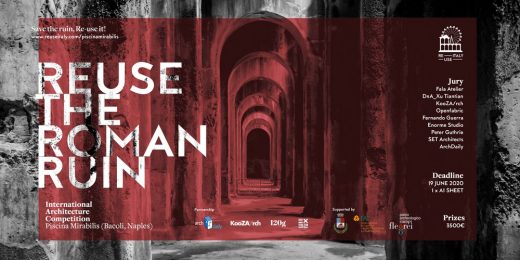 The second edition of the cultural project Reuse Italy promotes an international architecture competition on the reuse of Piscina Mirabilis, a Roman reservoir located in the countryside of Naples.
Reuse the Roman Ruin: Piscina Mirabilis Design Competition
Major Architecture Awards
World Architecture Festival Awards
More architectural contests are welcome – please mail info(at)e-architect.com for details
London Architecture Competitions
https://homecarechoices.org/ – unbiased guides, reviews and solutions
Recent Architecture Competitions
Architecture Competition – Design Contest Archive for 2017
Architects Competitions – Design Contest Archive for 2016
Architectural Competition : Design Contest Archive
Organising an Architectural Competition? please mail us: info(at)e-architect.com
Comments for the Architecture Competitions 2021 page welcome