Architecture Competition 2022, Design Contests, Architectural Prizes, Student Awards, Ideas
Architecture Competitions
International Architectural Contest deadlines / prizes / contact details / news
post updated 16 May 2022
Architectural Competitions : links
We feature the latest Architecture Competitions from around the world, updated daily to weekly.
e-architect list the latest architecture tenders and requests for architectural services around the World.
Architecture Competitions in 2022
Recently Added Architectural Contests – listed chronologically
LATEST
The Drawing Board Competition
The Drawing Board is an international competition for architecture students held every year by Rohan Builders and Mindspace Architects.
What is The Drawing Board Competition?
The fundamental goal of this work is to provide a platform for students to grasp the crucial role played by architecture in determining the way communities grow. It was conceived as an attempt to provide architectural students with real-world design issues in real-world settings.
There are two phases to the competition. Students are required to submit their design presentations online in the first phase. In the second stage, the top eight entries, as determined by a panel of judges, are given the opportunity to present themselves in person to an architectural jury. Soumitra Ghosh, Naresh Medappa, Bijoy Ramachandran, Rahul Kadri, Sanjay Patil, Prasanna Desai, Rahul Gore, Takaharu Tezuka, Bijoy Jain, Neelkanth Chhaya, Peter Stutchbury, and Rupali Gupte have all been a part of this initiative in the previous years.
Response to this competition in the last six years has been very inspiring, with over 5000+ students registering from 500+ colleges from 40+ countries, including India. To learn more about us, please visit www.thedrawingboard.in or follow us on Instagram at instagram.com/thedrawingboard.in/.
Why do we do this?
Thoughtful and sensitive architecture has been the soul of all our delivered projects. The goodwill and credibility that ROHAN has built over the past 29 years has been heavily dependent on all our architects. With this initiative, we intend to do our bit to facilitate and encourage young minds in the field of architecture and shall always remain grateful to everyone for their support.
TDB 2022
This year's design challenge is in honour of Ar. Charles Correa, an architect who is known across the globe.
Rohan Builders and Developers Pvt. Ltd.
1 Modibaug, Ganeshkhind Road, Near Agriculture College,
Shivajinagar, Pune – 411016. Maharashtra (India)
Tel.: +91 20 71017362 Cell: +91 703090 7309
socialmedia@rohanbuilders.com | www.rohanbuilders.com
Dedalo Minosse International Prize For Commissioning A Building

Exceptional and unique, this is the only architecture award that recognizes the positive and stimulating role of the Client in the creation of great architectures and rewards the efforts of those clients who have worked harmoniously with their architects to create successful and worthy projects in the last 5 years.
Dedalo Minosse International Prize 2022
MAY
Kaira Looro Architecture Competition 2022 – Children's House, Senegal, West Africa
(28 February 2022: closing of early registrations)
(10 April2022: closing of normal registrations)
15 May 2022: closing of late registration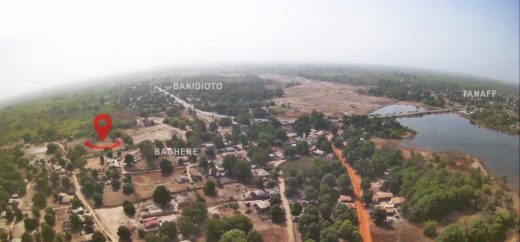 a non-profit event by Balouo Salo Humanitarian Organization
The architecture, of maximum 250 square meters, will need to host the following activities: administration, storage, hospitality, and recreation.
This Senegalese architecture competition is organised by the Balouo Salo Non-Profit Organisation, engaged in charitable projects in Africa, and all proceeds (obtained from the registration fees) will be donated to the construction of the winning project in a village in southern Senegal, where the organisation itself operates.
International Architecture & Design Awards 2022
(30 April 2022 : late registration deadline)
16 May 2022 : submission deadline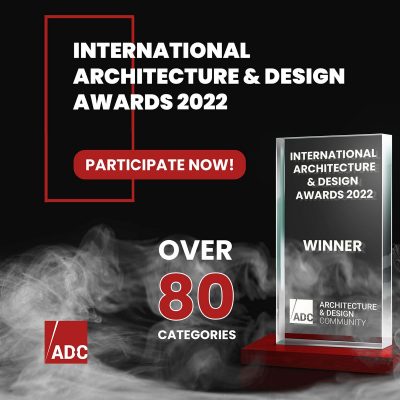 Architecture & Design Community encourages designers and architects, construction workers, and engineers to share their best projects with the rest of the world so as to inspire the next generation and gain global recognition.
Are you proud of your project? Then share it with us! Whether it's the architectural design of a shopping mall or a luxury villa project, the design of a metro station or a bus stop, a private or public landscaping project, the interior of a modern apartment, or just a designer chair. What matters is the distinctiveness and uniqueness of your project.
International Architecture & Design Awards 2022
Into The Rabbit Hole Design Competition
31 May 2022: Standard registration level 4
15 June 2022: Late registration
30 June 202: Countdown registration
15 July 2022: Submission deadline: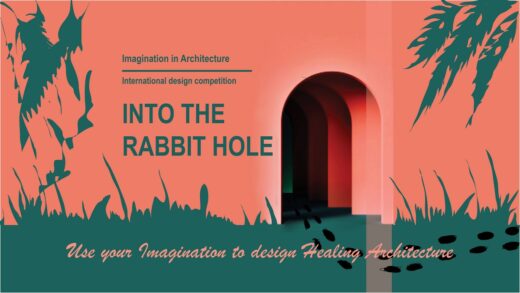 The pandemic has proven to be a test for relation between human and architecture, lockdown – The experience of living within the four walls. How architecture affected your mind in the lockdown? What are stressed architectural spaces? What was the state of your mind as you were locked down? This pandemic has created an increased urgency to strengthen mental health care. We also realised the importance of role of architecture in mental health.
Into The Rabbit Hole Architecture Competition
JUNE
Essay Writing Contest, 4th Cycle
2 June 2022: Registration deadline
3 June 2022 (11:59 pm IST/8:29 pm CEST): Submission deadline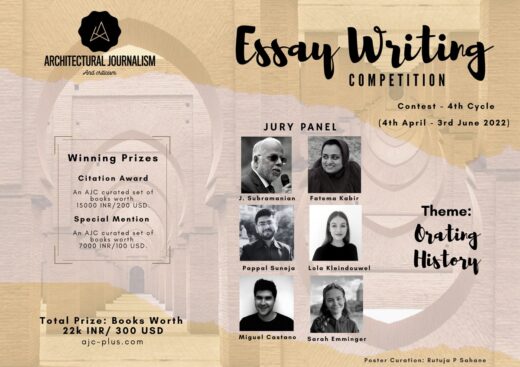 Essay Writing Contest, 4th Cycle is the twentieth initiative of the Architectural Journalism & Criticism Organization founded by architect Pappal Suneja to spread awareness about this subject and sow the seeds of inspiration to explore and write about Architecture and allied fields from an explorer's perspective.
Future Materials Pavilion Design Competition
5 June 2022: submissions deadline
As we know that a majority of upcoming constructions largely relying on one primary building material:concrete.
Are you looking for alternatives that might be more economical, durable, and environment-friendly than concrete?
The competition aims to design a striking and thought-provoking pavilion to start a nationwide dialogue on the urgency to explore sustainable building materials.
Total prize Money – 2,00,000 INR + certification + publication.
#dailogueforgreenfuture
Team Archdais
Important Dates & Fees:
22 Feb – 10 Apr 2022: Early Bird Registration – Indian National: INR 1500 ; Foreign National: USD 45
11 Apr – 15 May 2022: Standard Registration – Indian National: INR 2000 ; Foreign National: USD 60
16 May – 5 Jun 2022: Late Registration – Indian National: INR 2500 ; Foreign National: USD 75
10 Jun 2022: Submissions Close
15 Aug 2022: Announcement of Winners
Aural Architecture Competition
30 June 2022: Registration deadline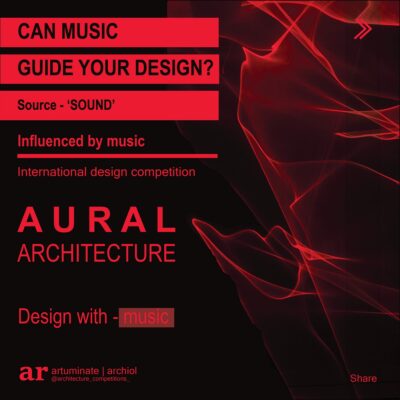 15 July 2022: Submission deadline
Using the sense of sound to design architectural space, depicting emotions and humanising the habitable volume encompassed by walls. Use your auditory sense to develop abstract architectural space which exhibits an emotion of itself.
Aural Architecture Competition
Off The Grid Architecture Competition
30 June 2022: registration deadline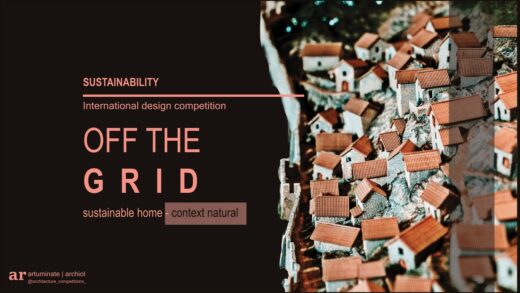 15 July 2022: submission deadline
Our lives are dependent on the systems that complete our housing requirements, what happens if these grid systems fail? The sustainable approach to housing is important for human survival. Can we design our dream home within the limit of 37sq.m. and off the grid? With spaces that fulfill all the basic functioning of the house most innovatively and effectively. Explore your capacity to come up with ideas that can fit within the limited space, mainly focusing on sustainability.
Off The Grid Architecture Competition
JULY
Port of Beirut Renewal Competition – international
14 July 2022: deadline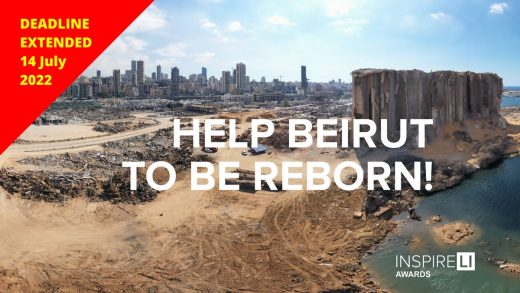 The Inspireli Competition to Renew the Port of Beirut has extended its duration.
The aim is to offer humanitarian aid to the city of Beirut through the unique designs and innovations of students' projects.
Port of Beirut Renewal Competition
Inspireli Awards 2022 – international
14 July 2022: deadline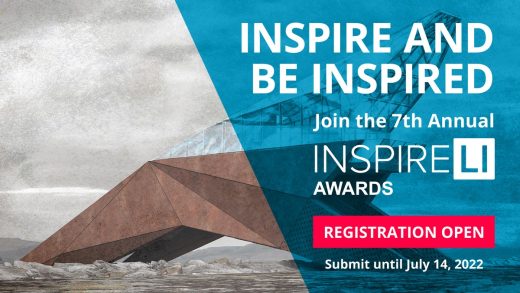 Students can compete in three categories – Architecture, Interior Design & Urban Design. Individuals as well as teams can participate.
Entry fee: Free
NOVEMBER
Tubądzin Design Awards
Deadline: 31 November 2022

From 1 March, projects can be submitted for the Tubądzin Design Awards. This is the fourth edition of the competition.
This year, TDA is guided by the idea of designing to meet global challenges, which is reflected in an additional, special competition category – CULTURE FORM.
The prize pool is EUR 78,000.
Architectural Awards
Offsite Construction Awards
The Concrete Centre is delighted to be sponsoring the Best Use of Concrete Technology category for another year in the Offsite Construction Awards. The 2021 entries are now open, so please ensure you submit your project or innovation by the 28th May deadline.
More about the category – Best Use of Concrete Technology
This category will reward the exemplar use of precast concrete in a project across any UK construction sector. Including floor and wall panels, cladding, volumetric and pod technology, pre-stressed units and formwork systems, the entrant will have used concrete as a major factor in delivering quality, factory-controlled, robust and sustainable offsite manufacture.
Special attention will be given to material performance levels and any project should clearly demonstrate how cost-predictability, economy, accuracy, transportability, speed of installation and principles of lean manufacture have been achieved.
Last year's winners – Kier Integrated Team – New Build Prison at Wellingborough
Winners of the category in 2020 were Kier Integrated Team – New Build Prison at Wellingborough. This vast £253m project delivers 1,680 prison places and is the first in a series of schemes to reform and modernise the prison estate to make it more efficient, safer and focused on rehabilitation.
Wellingborough is the perfect blend of digital and DfMA advancement; providing direct project benefits, wider economic gains, as well as programme-wide improvements through standardisation, digital integration and MMC leaving a legacy that will transform the way the Ministry of Justice deliver future prisons.
Why enter the Offsite Construction Awards?
Benefit from free publicity within Offsite Construction Awards promotion.
All categories are free to enter.
Stand out as a leader in the industry.
Have your projects/companies assessed by a distinguished panel of industry experts and receive quality feedback and recognition for your outstanding work.
Receive a specially commissioned winner's trophy – giving recognition to your staff and team that their hard work is acknowledged and rewarded by the industry.
For more information, please visit www.offsiteawards.co.uk
The Concrete Centre provides material, design and construction guidance. Our aim is to enable all those involved in the design, use and performance of concrete to realise the potential of the material. The Concrete Centre provides published guidance, seminars, courses, online resources and industry research to the design community.
For more information visit: www.concretecentre.com
YAC Competition
Arquine Competition No.23 Pavilion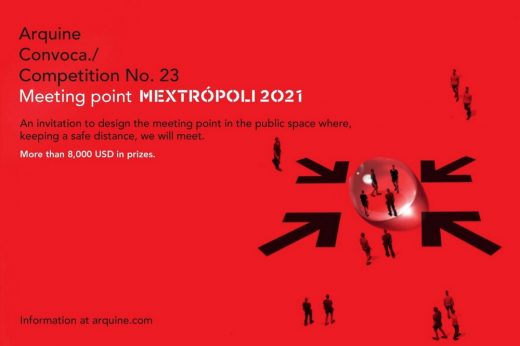 Arquine call out for design of a meeting point in the public space, keeping a safe distance.
Architecture Competitions 2020 Archive
Past Architecture Competitions – selection:
Q-Village Architecture Competition
Photodemic Architecture Photography Competition
Central City Square of Rahovec Architecture Competition
Camden Highline Architecture Competition
Winter Pavilion London Architecture Competition
eVolo 2021 Skyscraper Competition
eVolo Magazine invite architects, students, engineers, designers, and artists from around the globe to take part in the 2021 Skyscraper Competition. Established in 2006, the annual Skyscraper Competition is one of the world's most prestigious awards for high-rise architecture.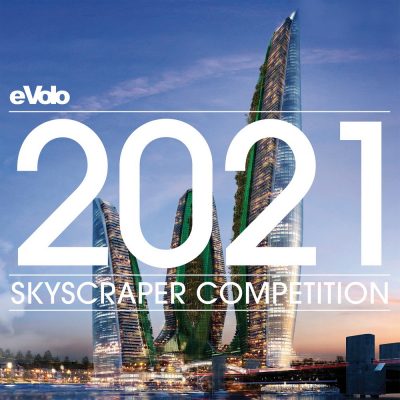 eVolo 2021 Skyscraper Competition
Alternate Realities 2020 Architecture Competition
Render Battle Architecture Competition
*****************
Architecture Competitions Links
Architectural Contests – links to cyclical architectural competitions:
24h competition
24H Competition
eVolo Skyscraper Design Competition
eVolo Skyscraper Architecture Competitions
Reuse the Roman Ruin: Piscina Mirabilis Design Competition, southern Italy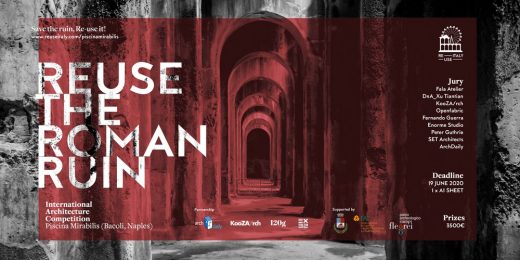 The second edition of the cultural project Reuse Italy promotes an international architecture competition on the reuse of Piscina Mirabilis, a Roman reservoir located in the countryside of Naples.
Reuse the Roman Ruin: Piscina Mirabilis Design Competition
Major Architecture Awards
World Architecture Festival Awards
More architectural contests are welcome – please mail info(at)e-architect.com for details
London Architecture Competitions
Recent Architecture Competitions
Architecture Competition – Design Contest Archive for 2017
Architects Competitions – Design Contest Archive for 2016
Architectural Competition : Design Contest Archive
Organising an Architectural Competition? please mail us: info(at)e-architect.com
Comments for the Architecture Competitions 2021 page welcome