Architecture competition 2023, Free design contests, Architectural prizes news, Student awards, Ideas
Architecture Competitions
International Architectural Contest deadlines / prizes / contact details
post updated 6 December 2023
Architectural Competitions : links
We feature the latest Architecture Competitions from around the world, updated daily to weekly.
e-architect list the latest architecture tenders and requests for architectural services around the World.
Architecture Competitions in 2023
Recently Added Architectural Contests on e-architect – listed chronologically
+++
AI Competition – Future Of Cities On Planet Earth
1 Feb 2024: registration + submission deadline
Competition Name: AI Competition – Future Of Cities On Planet Earth
Website: waredesco.com
Registration: 1/12/2023
Deadline: 1/02/2024
Competition Type: AI Competition
Language: English
Fee: 30$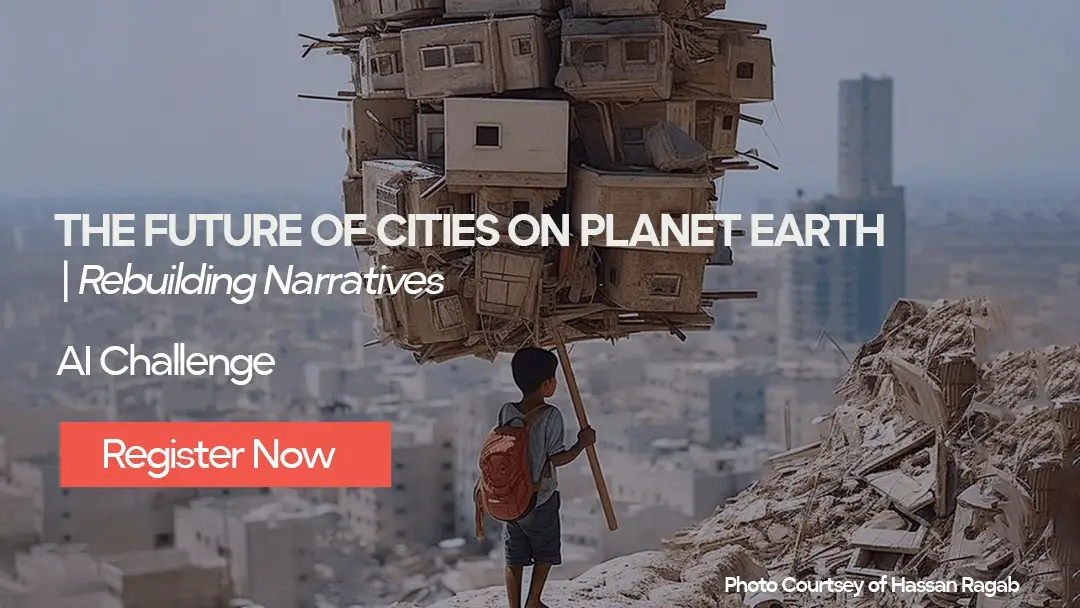 Introduction:
In the past year, Al has empowered countless individuals to express their creativity and innovation. Even without traditional artistic tools, millions now use Al to transform their thoughts into meaningful images, sharing compelling stories that were previously untold. Al has truly revolutionized artistic expression for all.
Introducing a groundbreaking Al challenge! Open to architects, designers, artists, and storytellers worldwide. Unleash your creativity, explore captivating topics, and redefine boundaries with Al. Showcase your unique vision and be part of the revolution!
The Al Creative Challenge gives architects, artists and designers an opportunity where they can demonstrate their skills while promoting multidisciplinary cooperation and knowledge sharing. participants will join a thriving community of professionals committed to developing scenarios of the future whether it is utopian or dystopian through Al-driven innovation by taking part in this ground-breaking event.
Competition Brief:
In a world filled with darkness and turmoil, this competition aims to shed light on the power of storytelling and art in rebuilding places, restoring the notion of home, and nurturing hope. Participants are invited to reflect on the profound questions surrounding home and belonging, freedom, justice, and power.
Amidst the ruins and suffering caused by wars, natural disasters, and tragic events, we want you to share your story of the cherished locations that hold significance in your life and how they have transformed.
By exploring the aftermath of loss, uncompleted grief, and the sources of our narratives, participants can examine how their vision and storytelling intersect with reality. This competition seeks to foster inclusivity and respect for diverse perspectives, highlighting the importance of translating these narratives into art as a catalyst for positive change and a path towards a peaceful and safe future.
You will be asked to share:
– Share a story in 500 words or less.
– 2 Al-generated images: one representing the current situation of the city and the other portraying your desired future.
– The trials you made to create these images.
Feel free to be bold, wild, and creative as you explore the true potential of artificial intelligence to influence the future of our built environment, whether it will be sci-fi, high-tech, synthetic nature, biomimicry or even going back to our primitive vernacular earth architecture. The use of Al imagery to respond to the changing parameters of our planet and its reflection on the future city, is something we encourage the participants to do.
We strongly welcome submissions that:
• Fully utilize Al assisted design.
• Push the boundaries of art and design.
• Propose a potential adaption into real-world application.
• React to the competition's theme.
Join us on this exciting journey as we celebrate the beauty and power of Al in creating the blueprint of the future.
The challenge aims to spark discussion on the best way to strike a balance between human and artificial intelligence creativity, as well as to foster creativity and innovation in the fields of architecture and design by utilizing tools from artificial intelligence to enhance human creativity.
Evaluation Criteria:
All projects will be assessed anonymously.
When making their assessments, judges will take into account the following criteria:
• Creativity in developing novel and inventive ways of living in the future.
(20pts)
• Criticality in developing new ways of living that are consistent with the suggested scenario.
(15pts)
• Desirability of imagining a future where everyone has access to opportunities and is encouraged.
(10pts)
• Innovation in the application of artificial intelligence tools.
(10pts)
• The design's conceptual and visual quality, as well as its potential to have an impact on the area of design and its applicability to the contest's theme.
(10pts)
Timeline:
01/12/2023 – Registration & Submission Starts
01/02/2024 – Registration & Submission Ends
15/02/2024 – Longlist Announcement
20/02/2024 – Finalist & Honorable Mention Announcement
29/02/2024 – Winner Announcement
Registration:
Early Registration (1 Dec – 31 Dec)- 30$
Standard Registration (1 Jan – 14 Jan) – 40$
Late Registration (15 Jan – 1 Feb) – 50$
Prizes:
1st Prize: 250$ + Certificate + Publication
2nd Prize: 150$ + Certificate + Publication
3rd Prize: 100$ + Certificate + Publication
10 Honorable Mentions : Certificate + Publication
What to Submit?
A total of 4 Jpegs 4000X4000 Pixels, 150dpi
-Jpeg01: A story of maximum 500 words about the city
-Jpeg02: Ai image about the current situation of the city
-Jpeg03: Ai image about the future of the city
-Jpeg04: Add all your progress images
How to Submit?
-Fill in the registration form on our website starts 01/12/2023 – You will receive a registration code via email
-Combine all your jpegs in one pdf with your registration code
-Fill in the submission form on our website and submit your pdf
++++
International Furniture Design Competition – Transforming Communities
31 December 2023: registration + submission deadline
Organizer: Ketham's Atelier Architects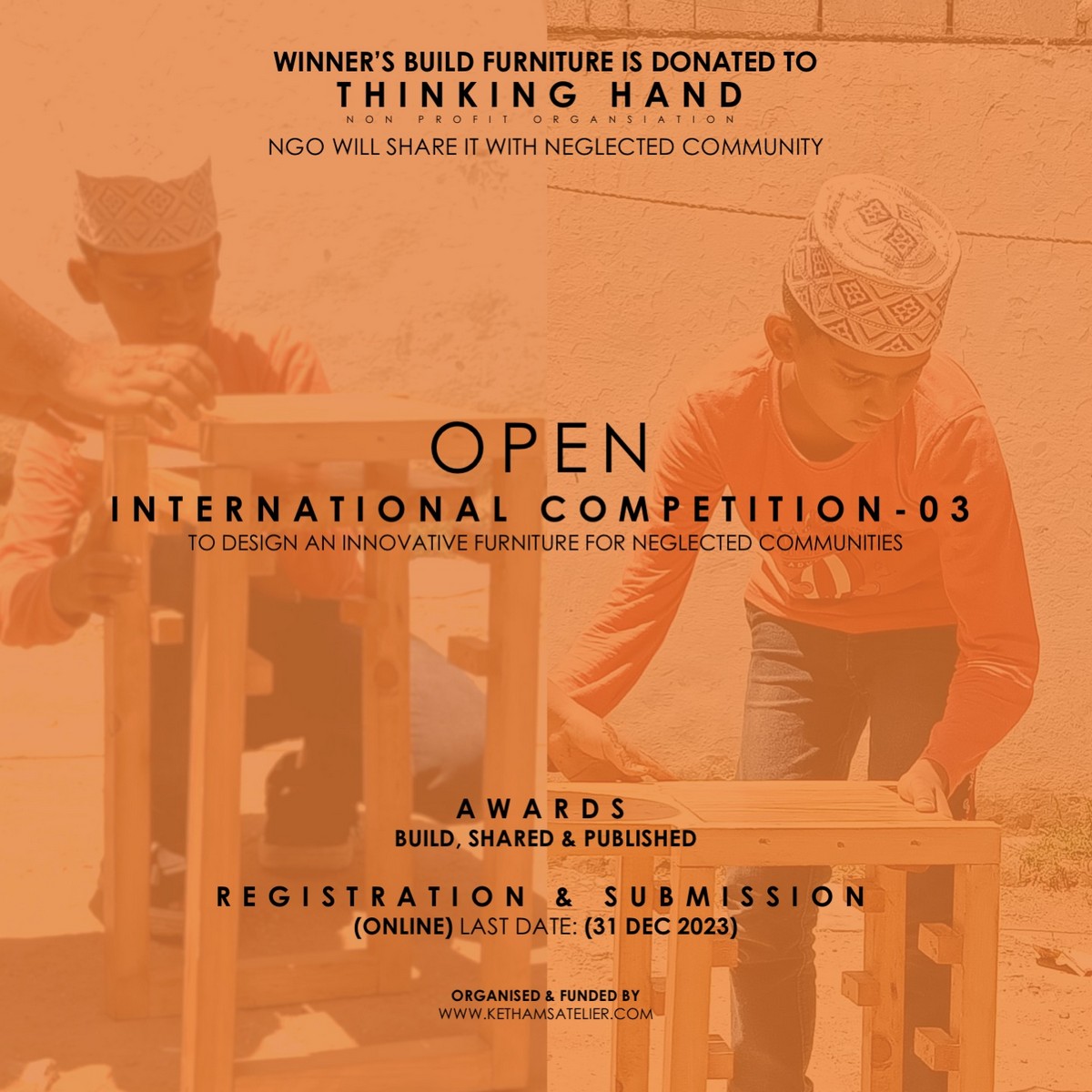 Competition Overview: This architecture competition is open to individuals of all backgrounds, including students and professionals. Participants are tasked with designing furniture that is ergonomically sound, cost-effective, environmentally friendly, and feasible to build in neglected communities, particularly in slums. The goal is to create furniture that can adapt to the limited spaces in these communities and provide essential functionalities such as storage, seating, sleeping, reading, writing, and more.
Organizer's Mission: Ketham's Atelier Architects has a history of creating low-cost furniture and training students, widowed women, and others in neglected communities to make and donate furniture to those in need. Winning designs from this competition will receive support from the organizer to develop prototypes, which will then be donated to the Thinking Hand NGO for distribution to neglected communities.
Architecture Competition Details:
Evaluation Criteria: Innovation, Design Quality, Environmental Sustainability, Structural Integrity, Clarity of Presentation
Awards: First, Second, Third Place, Two Special Mentions
Winning projects will be constructed and shared in neglected communities.
Winners will receive certificates.
Registration and Submission:
Registration Deadline: December 31, 2023
Early Registration (until October 30, 2023): €29.00
Regular Registration (until November 30, 2023): €39.00
Late Registration (until December 31, 2023): €49.00
Submission Deadline: December 31, 2023
Submission Format: Online submission to [email protected]
Maximum Text: 500 words, two A3 size sheets (Portrait format), Unique Registration ID required.
Important Dates:
Early Registration: October 30, 2023
Regular Registration: November 30, 2023
Late Registration: December 31, 2023
Submission Deadline: December 31, 2023
Winners Announcement: January 31, 2024
Winner Detail Drawing: February 5, 2024
Build & Share: February 29, 2024
We believe that this competition not only provides a platform for designers to showcase their talents but also allows them to make a significant impact on the lives of those in neglected communities.
+++
2A Continental Architectural Awards 2023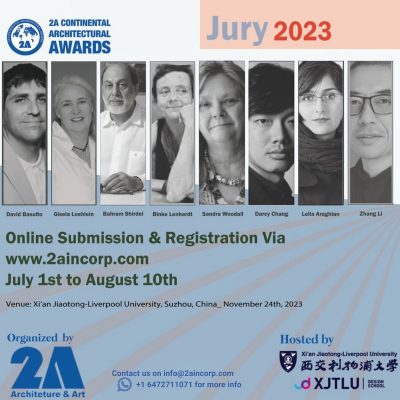 image courtesy architecture competition organisers
2A magazine has been organizing the 2A Continental Architectural Awards (2ACAA) for several years under the leadership of Ahmad Zohadi, head of Organizing Committee. Awards aim to recognize exceptional projects that provoke thought-provoking questions about modern architecture and design.
With the global reach of 2A magazine and the international architecture community, participants from around the world have a unique opportunity to share and promote their architectural projects that might otherwise go unnoticed.
2A Continental Architectural Awards 2023
+++
Design Competition for White Hart Street, Mansfield, Nottingham, central England, UK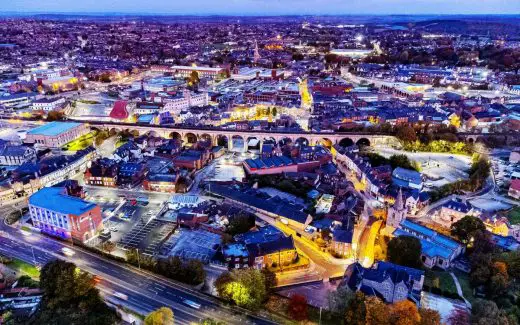 photo © Chris Holloway, The Bigger Picture media
White Hart Street Design Competition
+++
Eurasian Prize 2022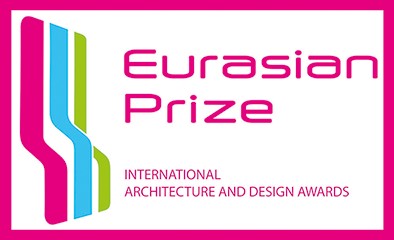 The mission of the 'Eurasian Prize' is to advance the appreciation of architecture as a force that can transform the world, erasing boundaries between states and removing barriers between nations. The slogan of the international competition is 'Innovation for sustainable architecture for the good of humanity'.
Current season entries will be evaluated by the world-renowned practitioners. Thanks to its reputation, Eurasian Prize has again succeeded in convening a remarkable jury, which includes the world's best architects and designers from 16 countries: Bangladesh, Belgium, China, France, Germany, Great Britain, India, Italy, Kazakhstan, Lebanon, Netherlands, New Zealand, Poland, Russia, Switzerland, USA.
The membership of the jury for this season's competition includes 23 world-famous architects and designers:
Eurasian Prize 2022 competition
+++
Kaira Looro 2023 Architecture Competition, Africa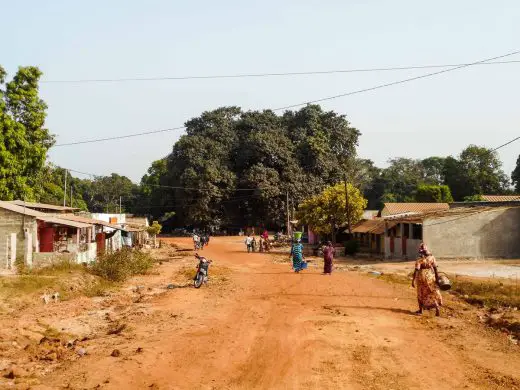 photo © Balouosalo
Kaira Looro 2023 Architecture Competition
The Kaira Looro 2023 theme will be the design of a Primary School for rural areas of Africa, to protect the rights of education of every child. The registration opened on 13rd January 2023. This African architectural competition is open to students and young architects as individual participants or as a team.
+++
Adaptive Reuse: Design Transformations for Community Healthcare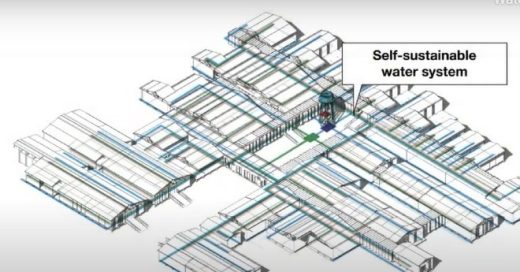 Design interventions into pre-existing sites play a critical role in global healthcare. The 2023 Epidemic Urbanism Initiative Design Competition will focus on adaptive reuse, inviting submissions that consider how pre-existing vacant, underused, or currently used sites, structures, and spaces can be transformed into healthcare settings with thoughtful, sustainable design interventions.
2023 Epidemic Urbanism Initiative Design Competition
+++
Archiol Competitions for students and young professionals
New architecture competitions in 2023:
Archiol Competitions invites all the students, and young professionals to participate in these architecture competitions.
+++
Architectural Awards
Offsite Construction Awards
The Concrete Centre is delighted to be sponsoring the Best Use of Concrete Technology category for another year in the Offsite Construction Awards. The 2021 entries are now open, so please ensure you submit your project or innovation by the 28th May deadline.
More about the category – Best Use of Concrete Technology
This category will reward the exemplar use of precast concrete in a project across any UK construction sector. Including floor and wall panels, cladding, volumetric and pod technology, pre-stressed units and formwork systems, the entrant will have used concrete as a major factor in delivering quality, factory-controlled, robust and sustainable offsite manufacture.
Special attention will be given to material performance levels and any project should clearly demonstrate how cost-predictability, economy, accuracy, transportability, speed of installation and principles of lean manufacture have been achieved.
Last year's winners – Kier Integrated Team – New Build Prison at Wellingborough
Winners of the category in 2020 were Kier Integrated Team – New Build Prison at Wellingborough. This vast £253m project delivers 1,680 prison places and is the first in a series of schemes to reform and modernise the prison estate to make it more efficient, safer and focused on rehabilitation.
Wellingborough is the perfect blend of digital and DfMA advancement; providing direct project benefits, wider economic gains, as well as programme-wide improvements through standardisation, digital integration and MMC leaving a legacy that will transform the way the Ministry of Justice deliver future prisons.
Why enter the Offsite Construction Awards?
Benefit from free publicity within Offsite Construction Awards promotion.
All categories are free to enter.
Stand out as a leader in the industry.
Have your projects/companies assessed by a distinguished panel of industry experts and receive quality feedback and recognition for your outstanding work.
Receive a specially commissioned winner's trophy – giving recognition to your staff and team that their hard work is acknowledged and rewarded by the industry.
For more information, please visit https://www.radarbookingsystem.co.uk/offsite-awards/
The Concrete Centre provides material, design and construction guidance. Our aim is to enable all those involved in the design, use and performance of concrete to realise the potential of the material. The Concrete Centre provides published guidance, seminars, courses, online resources and industry research to the design community.
For more information visit: www.concretecentre.com
+++
The 4th Quadrant of Victory Square International Architectural Competition, Prague, Czech Republic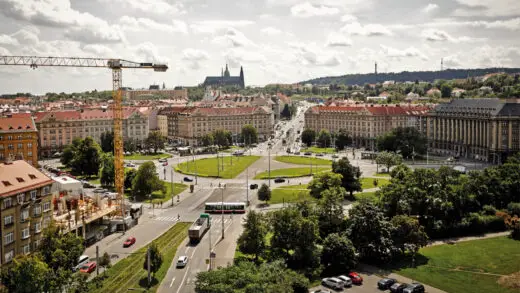 photo source : ONplan, photo: Libor Fojtík
4th Quadrant of Victory Square Prague Competition
An international two-round architectural competition under the title "4th Quadrant of Victory Square" was announced by the City of Prague and the site developer the Fourth Quadrant company. Leading architecture studios are encouraged to apply and design a mixed-use development of 100 000 m2 on Victory Square, Prague's third largest public space, gateway to university campus and the centre of Prague 6 District.
+++
City of The Future Competition
No date confirmed as yet:
Location: Belfast, Northern Ireland
£10k Prize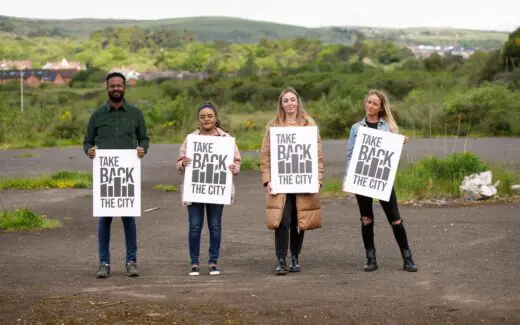 image from design contest organiser
City of the Future Urban Design Competition, Belfast
Take Back the City Coalition is launching an international competition for architects, planners and urban design consultants to submit a design to transform Belfast's largest publicly owned site. With the potential for 950 gentle density homes in the area of highest social housing need in Belfast, entrants are being encouraged to submit design concepts to help transform the site formerly occupied by Mackies, once one of West Belfast's largest employers.
+++
The Drawing Board Competition
The Drawing Board is an international competition for architecture students held every year by Rohan Builders and Mindspace Architects.
What is The Drawing Board Competition?
The fundamental goal of this work is to provide a platform for students to grasp the crucial role played by architecture in determining the way communities grow. It was conceived as an attempt to provide architectural students with real-world design issues in real-world settings.
There are two phases to the competition. Students are required to submit their design presentations online in the first phase. In the second stage, the top eight entries, as determined by a panel of judges, are given the opportunity to present themselves in person to an architectural jury. Soumitra Ghosh, Naresh Medappa, Bijoy Ramachandran, Rahul Kadri, Sanjay Patil, Prasanna Desai, Rahul Gore, Takaharu Tezuka, Bijoy Jain, Neelkanth Chhaya, Peter Stutchbury, and Rupali Gupte have all been a part of this initiative in the previous years.
Response to this competition in the last six years has been very inspiring, with over 5000+ students registering from 500+ colleges from 40+ countries, including India. To learn more about us, please visit www.thedrawingboard.in or follow us on Instagram at instagram.com/thedrawingboard.in/.
Why do we do this?
Thoughtful and sensitive architecture has been the soul of all our delivered projects. The goodwill and credibility that ROHAN has built over the past 29 years has been heavily dependent on all our architects. With this initiative, we intend to do our bit to facilitate and encourage young minds in the field of architecture and shall always remain grateful to everyone for their support.
TDB 2022
This year's design challenge is in honour of Ar. Charles Correa, an architect who is known across the globe.
Rohan Builders and Developers Pvt. Ltd.
1 Modibaug, Ganeshkhind Road, Near Agriculture College,
Shivajinagar, Pune – 411016. Maharashtra (India)
Tel.: +91 20 71017362 Cell: +91 703090 7309
[email protected] | www.rohanbuilders.com
+++
YAC Competition
+++
Arquine Competition No.23 Pavilion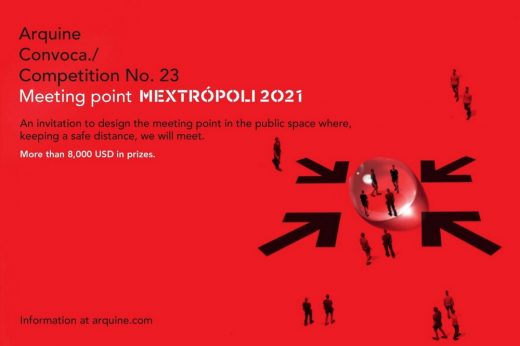 Arquine call out for design of a meeting point in the public space, keeping a safe distance.
Architecture Competitions 2020 Archive
Past Architecture Competitions – selection:
The International Design Competition for the Gwangju Biennale Exhibition Hall, South Korea
(6 Oct 2023, 17:00: registration deadline)
(20 Nov 2023, 17:00: submission deadline)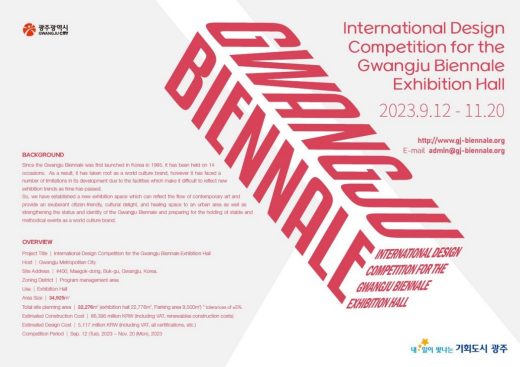 Purpose:
Since the Gwangju Biennale was first launched in Korea in 1995, it has been held on 14 occasions. As a result, it has taken root as a world culture brand, however it has faced a number of limitations in its development due to the facilities which make it difficult to reflect new exhibition trends as time has passed.
So, we have established a new exhibition space which can reflect the flow of contemporary art and provide an exuberant citizen-friendly, cultural delight, and healing space to an urban area as well as strengthening the status and identity of the Gwangju Biennale and preparing for the holding of stable and methodical events as a world culture brand.
Overview:
Host (Ordering Agency): Gwangju Metropolitan City of S.Korea
Site Location: Around 400-5 Maegok-dong, Buk-gu, Gwangju, S.Korea
Area / District: Green Natural Area/ Jungwoe Park (museum district)
Use: Cultural and Assembly Facilities (exhibition hall)
Site Area: 34,925㎡
Total Floor Area: 32,276㎡ (exhibition hall 22,776㎡, Parking area 9,500㎡) ※ tolerances of ±5>#/span###
Estimated Construction Cost: 86,396 million KRW (including VAT, renewables construction costs)
Estimated Design Fee: 5,117 million KRW (including VAT, all certifications, etc.)
Competition Period: Tue. Sep. 12, 2023 ~ Mon. Nov. 20, 2023 (※ current exchange rates : 1 USD ≒ 1,337KRW)
Schedule:
(Announcement: Tue, Sep. 12, 2023)
(Participation Registration : Tue, Sep. 12 to Fri, Oct. 06, 2023 17:00)
(Onsite Meeting : Mon, Sep. 25, 2023 10:00 / online)
(Inquires: Mon, Sep. 25 to Fri, Sep. 29, 2023 17:00 / by E-mail)
(Answers: Tue, Oct. 06, 2023 10:00 (estimated))
Entry Submission: Mon, Nov. 20, 2023 17:00
Technical Review: Tue, Nov. 21, 2023
1st Main Review: Wed, Nov. 22, 2023
2nd Review-Material Submission: Wed, Nov. 29, 2023 17:00
2nd Main Review: Thu, Nov. 30, 2023
Result Announcement: Fri, Dec. 01, 2023
Winners and Awards:
1st Place Winner (1 entry) : Certificate of award and the priority negotiation rights for the design development, construction document, and design implementation
2nd Place Winner (1 entry) : A certificate of award & 4 million KRW
3rd Place Winner (1 entry) : A certificate of award & 3 million KRW
4th Place Winner (2 entries) : A certificate of award & 1.5 million KRW
Judges:
The list of jurors will be posted and open to public on the competition proposal submission deadline (November 20) in accordance with the operation standards of the Gwangju Metropolitan City public architectural design competition.
Website: http://www.gj-biennale.org
Email: admin(at)gj-biennale.org
+++
Q-Village Architecture Competition
Photodemic Architecture Photography Competition
Central City Square of Rahovec Architecture Competition
Camden Highline Architecture Competition
Winter Pavilion London Architecture Competition
eVolo 2021 Skyscraper Competition
eVolo Magazine invite architects, students, engineers, designers, and artists from around the globe to take part in the 2021 Skyscraper Competition. Established in 2006, the annual Skyscraper Competition is one of the world's most prestigious awards for high-rise architecture.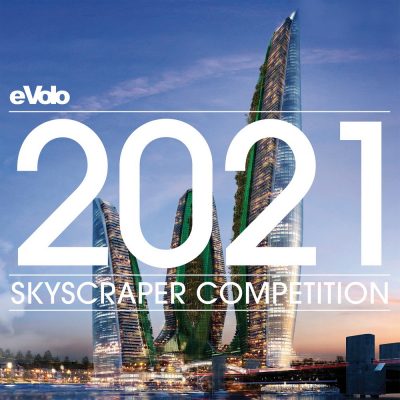 eVolo 2021 Skyscraper Competition
Alternate Realities 2020 Architecture Competition
Render Battle Architecture Competition
*****************
Architecture Competitions Links
Architectural Contests – links to cyclical architectural competitions:
24h competition
24H Competition
eVolo Skyscraper Design Competition
eVolo Skyscraper Architecture Competitions
Reuse the Roman Ruin: Piscina Mirabilis Design Competition, southern Italy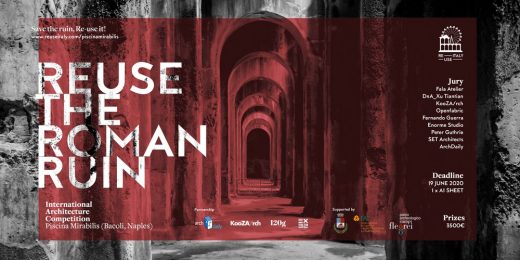 The second edition of the cultural project Reuse Italy promotes an international architecture competition on the reuse of Piscina Mirabilis, a Roman reservoir located in the countryside of Naples.
Reuse the Roman Ruin: Piscina Mirabilis Design Competition
Major Architecture Awards
World Architecture Festival Awards
More architectural contests are welcome – please mail info(at)e-architect.com for details
For borrowers looking to secure emergency cash loan for construction from an online lender, DimeBucks offers a seamless application process, with fast funding and the option to prequalify.
London Architecture Competitions
Recent Architecture Competitions
Architecture Competition – Design Contest Archive for 2017
Architects Competitions – Design Contest Archive for 2016
Architectural Competition : Design Contest Archive
Organising an Architectural Competition? please mail us: info(at)e-architect.com
Comments for the Architecture Competitions 2021 page welcome