Architecture Competition 2021, Design Contests, Architectural Prizes, Student Awards, Ideas
Architecture Competitions
International Architectural Contest deadlines / prizes / contact details / news
post updated 18 Apr 2021
Architectural Competitions : links
We feature the latest Architecture Competitions from around the world, updated daily to weekly.
e-architect list the latest architecture tenders and requests for architectural services around the World.
Architecture Competitions in 2021
Recently Added Architectural Contests – listed chronologically
APRIL
Preston Mosque Architecture Competition
England, UK
22 April, 14:00 (BST): submission deadline for Initial design proposals
The RIBA launches an international design competition for a new Mosque near Preston, Lancashire, northwest England, UK:
Preston Mosque Design Competition
TAB 2022 Installation competition
22 April : Installation Competition deadline
The Tallinn Architecture Biennale TAB 2022, launched Installation Competition Slowbuilding. The open two-stage competition challenges participants to develop creative designs for a temporary installation in the heart of Tallinn.
The deadline for the First Stage submissions is April, 22. To take part in the competition, submit a portfolio including a 500 words response to the brief and programme, 3-5 selected projects, built or unbuilt and bios and CVIs. The winner of the competition will have a budget of €15,000 to build the installation.
TAB 2022 Installation competition
Access the installation programme competition material
The Jury:
– Roland Snooks (Kokkugia, RMIT — Australia)
– Kathrin Döfler (dorfundrust, TU Munich – Germany) and
– Peeter Pere (Peeter Pere Arhitektid — Estonia).
The Advisers:
– Gwyllim Jahn, Cameron Newnham, Soomeen Hahm, Igor Pantic (Installation Competition Curators TAB of 2022)
– Lydia Kallipoliti and Areti Markopoulou (Head Curators of TAB 2022)
– Eve Arpo (Tallinn Architecture Biennale Producer, Estonian Centre for Architecture) and
– Sille Pihlak (TAB 2017 Installation Programme curator, co-founder of PART).
For questions and further information, please contact info@tab.ee by April 15th, 2021.
National Museums Liverpool Waterfront Transformation Competition
England, UK
23 April
The National Museums Liverpool (NML) comprises eight museums and galleries and has one of the largest collections in the UK. Several of the venues, including International Slavery Museum and Maritime Museum and the Museum of Liverpool are located on the Liverpool waterfront.
STAGE 1
23 April 2021 : Stage 1 submissions deadline
STAGE 2
20 July 2021 : Stage 2 submissions deadline
National Museums Liverpool Waterfront Transformation Competition
Street-a-float Design Competition in 2021
Architecture contest from ARCH8
(15 April 2021: registration deadline)
25 April 2021: submission deadline
Global Warming is a term almost everyone is familiar with. It is one of the biggest issues we are dealing with. In the upcoming years, global warming can affect us in many treacherous ways.
The first and foremost effect is polar ice caps melting. As the temperature increases, the ice at the North Pole will melt. Once the ice melts, the first effect will be a rise in sea levels because the melting glaciers become oceans. According to the National Snow and Ice Data Center "if the ice melted today the seas would rise about 230 feet". It affects many low-lying areas such as the Netherlands.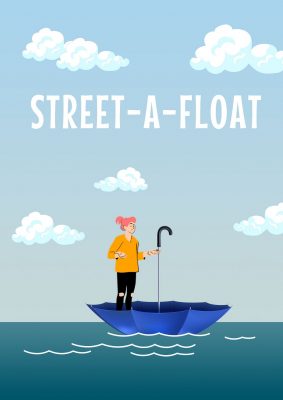 Street-a-float Design Competition in 2021
MAY
Archasm Co-living California Design Competition
(10 April 2021: Standard registration)
9 May 2021: Late registration
10 May 2021: Submission deadline
Archasm Co-living California Design Competition
ListLab Architecture Competition
14 May 2021: submission deadline
Open Call for publishing projects within the context of the forthcoming books series' M120 – Meridiano 120,' 'Enter Anthropocene,' and 'The Digital Affairs' by ListLab publisher.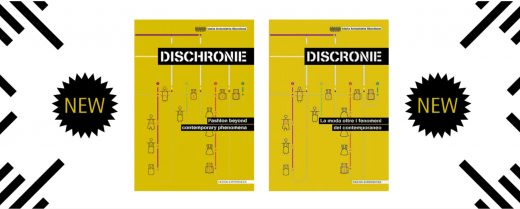 Call for Submissions of Editorial Projects
Submission Deadline
May 14, 2021, 12:00 PM CET
Price
Free
ListLab Architecture Competition
Concursos de Arquitectura – Concursos de Arquitectura. Concursos AG360
22 May 2021: registration deadline
5 June 2021: submission deadline
Concursos AG360 Calls For Ideas Contest
MILLENNIAL HOUSE UNIT
A smart basic home for Millennial culture, will be conceptualized as part of a student residence. It will be located within a natural landscape urban.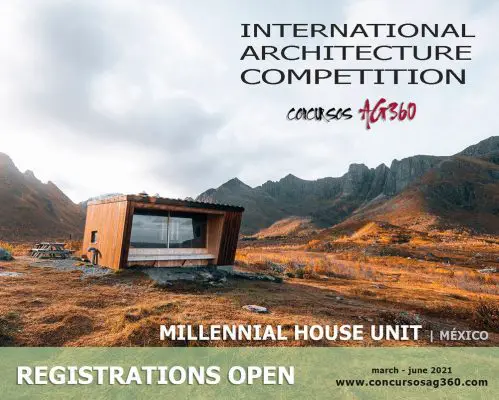 General Purpose
A basic housing prototype (MILLENNIAL HOUSE UNIT) will be conceptualized for students of 1 to 3 people with private spaces and shared services. It will function as an independent element and will be part of a set of 10 units. It will be located within a natural urban landscape and must
stand out for its geometric and contemporary aesthetics.
The MILLENNIAL HOUSE UNIT, as an independent and joint element, will function as a Student Residence and may be part of a complex that complements services such as entrances, laundry, parking, visitor area, etc. (which will not be projected).
For the conception of the prototype, it is essential to understand to whom it is directed, for which it must have characteristics of Smart House, which satisfies any basic activity of young students.
Prizes
1st Prize: US $ 3,000
+ Exhibition and diffusion in the main architecture sites worldwide.
+ Virtual booklet of the best proposals.
3 HONORABLE MENTIONS
+ Exhibition and diffusion in the main architecture sites worldwide.
+ Virtual booklet of the best proposals.
SCHEDULE
(22-28 February 2021: Pre registry)
(28 February 2021: Start of inscriptions)
(27 March 2021: Completion of the first stage of inscriptions)
23 April 2021: End of consultation period
26 April 2021: Completion of the second stage of inscriptions
22 May 2021: End of registration period
5 June 2021: Deadline for submission of proposals
12 June 2021: Judgment of the jury
16 June 2021: Dissemination of results
21 June 2021: Awards
Rates and more in the complete Rules.
www.concursosag360.com
International Competition for the National Museum of Korean Literature
(9 April 2021: registration deadline)
31 May 2021, 17:00 (UCT +09): submission deadline
Main Review June 09 (Wed.) & June 14 (Mon.), 2021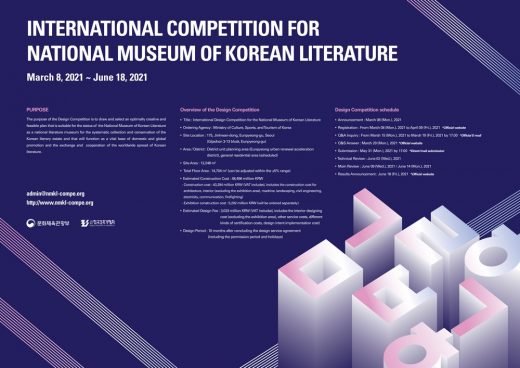 This architecture competition is Organized by Korea Institute of Architects.
The holding organization for the design competition is Ministry of Culture, Sports, and Tourism of Korea, S. Korea.
The site for New National Museum is seated in Jinhwan-dong, Eunpyeong-gu, Seoul, South Korea. The area of the site for competition is 13,248 sqm. Total Floor Area is 14,704 sqm.
Competition for the National Museum of Korean Literature
JUNE
Drawing Matter Writing Prize 2021
1 June 2021, midnight (BST) on Tuesday : Deadline
4 Prizes of £1000
The Drawing Matter Trust is pleased to announce the return of the Drawing Matter Writing Prize. The competition invites participants to carefully look at drawings and to consider what they reveal about the process of design, and the buildings or objects they represent.
The Writing Prize competition is open to anyone aged over 18, with or without a background in architecture or design. We welcome a broad range of approaches towards writing, and voices from art and architectural history, the sciences and humanities, alongside practitioners – architects, designers, artists and writers.
This year the competition will be judged by Prof. Adrian Forty and Prof. Briony Fer, with support from the Drawing Matter editorial team.
The competition winners, and other participants with outstanding entries, will be invited to publish their texts on Drawing Matter's website. Covid-19 restrictions permitting, we hope to announce the winners on Saturday 17 July 2021 at the Drawing Matter Archive in Somerset.
Full details can be found at: https://drawingmatter.org/dm-writing-prize-2021-call-for-entries/
Contact: competitions@drawingmatter.org
Hum3D spring competition: without borders
3 June 2021, 15:00 (GMT).: Submissions deadline
Hum3D launches an online competition for 3D artists and architects. Organizers ask participants to create a 3D art with a famous building from artist's country. This will help everyone to be involved in a short traveling around the World and visit various beautiful places without borders and restrictions. The name of the event is "Without borders".
WWF Observation Cabins by YAC
Orbetello, Italy
6 June 2021: late registrations deadline
9 June 2021, 12.00 midday GMT: materials submission deadline
WWF Observation Cabins, a competition project by Young Architects Competitions
Young Architects Competitions is an international network of professionals aiming at enhancing architecture research and young designers' skills.
Since 2013 we have been organizing numerous competitions joined by hundreds of designers based in 100 countries.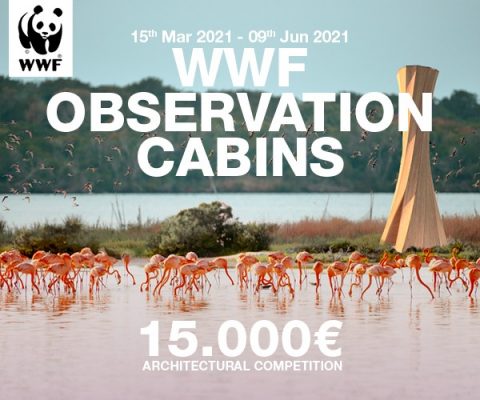 WWF Observation Cabins Competition
The contests promoted until today have been supported by several international academic and professional partners with the likes of Automobili Lamborghini, Ferrari, National Geographic, and Manni Group.
The competitions gathered prominent jury panels featuring, among the others, Eduardo Souto de Moura, Zaha Hadid Architects, Daniel Libeskind, Aires Mateus, Shigeru Ban Architects, Kazuyo Sejima.
The WWF Observation Cabins competition inviting creatives to design a visitors' center and observation cabins in the WWF Oasis of Orbetello, Italy.
There will be a total amount of 15.000 Euros in prize money for the awarded proposals and the jury of the competition gathers outstanding international personalities like Kazuyo Sejima, Sou Fujimoto, BIG studio, Foster + Partners, Snøhetta, HHF, and many more.
WWF Observation Cabins is expected to be a moment of significant international participation for combining extremely interesting and up-to-date topics and a well-esteemed Technical Committee.
Lençóis Maranhenses Kitesurf School architecture competition
15 June 2021: registration & submission deadline
The Lençóis Maranhenses Kitesurf School contest proposes a space where you can experience the relationship between sport, nature and the human being. The project must highlight the uniqueness of the place and that it becomes a space where there is comprehensive respect for the entire landscape, culture and atmosphere of the place.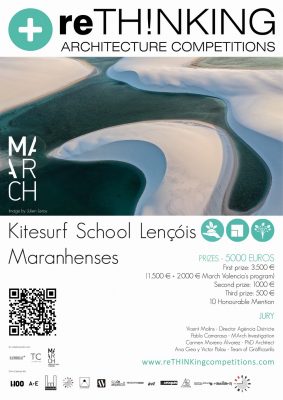 5000 Euros of prizes
4 May, 2021: End of Early Registration
15 June 2021: Late Registration End
15 June 2021, 6:00 p.m. (Madrid time): submission deadline
Eurasian Prize 2021 Calling for Entries
30 June 2021: submission deadline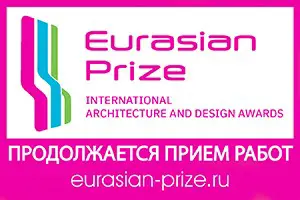 The XVI season of the international competition-festival of architecture and design "Eurasian Prize" started. The Festival supports such an interesting project as COMPETITION EURASIAN PRIZE 2021, the largest in the Eurasian area. The mission of the EURASIAN PRIZE is to discover, encourage and promote of concepts and projects, that answer our Festival slogan: INNOVATION FOR SUSTAINABLE ARCHITECTURE FOR THE GOOD OF HUMANITY.
30 April 2021: Regular Entry Deadline
31 May 2021: Final Entry Deadline
30 June 2021: Last Minute Entry Deadline
Register before 30 April 2021 and take part in the international contest on special terms!
SEPTEMBER
WARMING Competition by arch out loud
Sep 4 2021 (11:59pm EST): regular entry deadline
Sep 5 2021 (11:59pm EST): submission deadline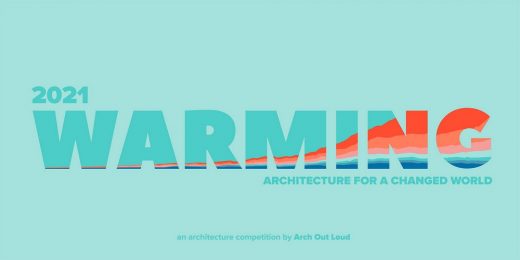 Overall Winner prize: $5,000 + Book Feature + Press Publications
Our world is changing.
Imagine Mumbai and Miami permanently underwater, hurricanes frequently clashing against Manhattan and Manila, devastating droughts in Los Angeles and London, and fires running rampant in Sydney and San Francisco.
Fondation Jacques Rougerie Architecture Competition
15 September 2021: deadline
International Call for projects
Pushing the boundaries of the imagination
Opening of the 11th International Architecture Competition of the Jacques Rougerie Foundation – Institut de France
Passion and boldness are the key words of the 11th International Architecture Competition of the Jacques Rougerie Foundation – Institut de France.
The call for projects is now open until September 15, 2021.
When and how will we be able to live under the sea? What kind of architectural proposals will meet the challenges of the sea level rise? How will we manage a human centered space exploration?
The international community of young architects, engineers, designers, students or professionals is invited to imagine visionary architectural projects, addressing the great challenges of humanity. Biomimetic, bio-inspired the projects will put together form, function and environment and will place humans at the heart.
The projects, expected from all over the world, must imperatively consider the environmental preservation and contribute to the integration of the sea and space in the future of our planet.
The candidates are invited to build multidisciplinary teams combining sciences, arts and new technologies and to use the constraints of the sometimes extreme environments as new creative force.
The competition is free and open to students and professionals from all over the world.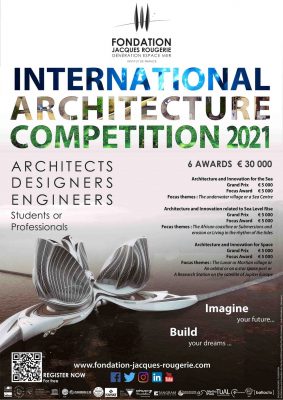 The prizes are rewarded with a global amount of 30,000 euros in 3 categories:
Architecture and Innovation for the Sea
Architecture and Innovation related to sea level rise
Architecture and Innovation for Space
The only way to submit projects is online until September 15, 2021:
https://fjr.wiin-organizers.com/en/applications
The awards ceremony will take place on December 1, 2021 at the Institut de France in Paris.
Since its creation in 2011, almost 10 000 candidates from 135 countries have registered to the competition
The call for projects
As a visionary you are passionate and daring, fully committed to tackling today's and tomorrow's immense environmental and social challenges on the planet. You commit to act providing solutions creating meaningful new living environments and developing innovative biomimetic architectural projects for the sea, the coastlines and for space. You want to drive change towards a resilient, sustainable and human centered future.
Call on your imagination and build the worlds of tomorrow in a different way, respecting biodiversity and integrating the new way of living of our societies for the common good of all.
Submit your biomimetic, multidisciplinary architectural project in one of the 3 categories:
Architecture and Innovation for the Sea
• A Grand Prix, free subject (you choose your subject)
• A Focus Award among one of the following themes: "The underwater Village " or "A Sea Centre"
Architecture and Innovation for Space
• A Grand Prix, free subject (you choose your subject)
• A Focus Award among one of the following themes: "The Lunar or Martian Village" or "An orbital or on a star space port " or "A Research Station on the satellite of Jupiter Europe"
Architecture and Innovation related to the Sea level rise
• A Grand Prix, free subject (you choose your subject)
• A Focus Award among one of the following themes: "The African Coastline", or "Submersions, erosion" or "Living in the rhythm of the tides"
Every Grand Prix and every Focus Award is rewarded with € 5 000.
Jacques Rougerie Foundation
Created in 2009, housed by the Institut de France, the Jacques Rougerie Génération Espace Mer Foundation, under the honorary presidency of HSH Prince Albert II of Monaco, encourages daring and architectural innovation at an international level as well as artistic creation linked to the world of Sea and Space in order to discover new visionaries and to reveal the Leonardo da Vinci, Jules Verne, Gustave Eiffel, Frank Lloyd Wright, Le Corbusier, Klein… of the 21st century.
Through its International Architecture and Art Prizes, the foundation aims to foster vocations, promote awakeness, awareness and action by everyone towards a new relationship between humans and their environment.
Fondation Jacques Rougerie – Institut de France
Péniche St-Paul – Port des Champs Elysées – Paris 8e
Office + 33 (0) 1 42 66 53 37
The Shelter Competition by arch out loud in 2021
Both literally and figuratively, humanity resides in the midst of two distinct trends. While we yearn to be closer to nature and experience her beauty, we are being increasingly brutalized by her harshest elements.
We watch as the changing climate brings natural calamity and damage to a larger group of people and a wider swath of geography. We watch the increasing frequency and strength of nature wreaking havoc among our communities.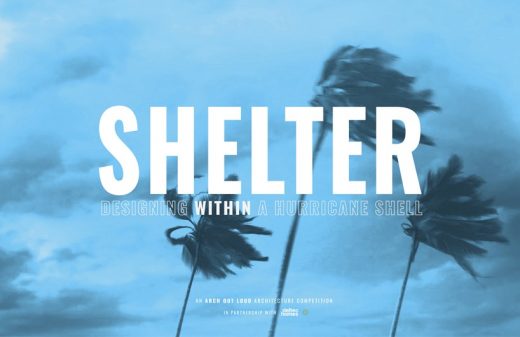 Shelter Architecture Competition
Kaira Looro 2021 competitionSenegal, Africa
African architectural contest organised by International Nonprofit Organization Balouo Salo for the design of a Women's House in Senegal. The home will be built with the proceeds of the architecture competition. The design will make it possible to promote gender equality and reduce discriminations in favor of rural development.
Win an Architect Design Competition News
High Profile Panel Join the Search for Creative Culture and Heritage
Award winning art & architecture studio Wignall & Moore, have launched a competition to seek out the most innovative client briefs and architectural proposals, judged by an expert panel:
Win an Architect Design Competition
Architecture Competitions 2021
Architecture Competitions, chronological:
DECEMBER
Architecture Thesis Of The Year
10 Dec 2021: Late registration deadline
10 Dec 2021: Submission deadline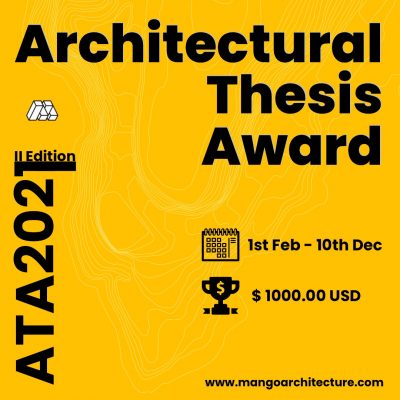 Mango Architecture is happy to announce their second edition of the annual Architectural Thesis Award, after great success in ATA2020 with 350+ registrations from around the globe. The International Thesis Award, launched with the aim of promoting and giving a global platform to showcase the talents of Young Graduates and Post Graduates, acknowledging the projects amongst young and influential industry professionals. The award includes a Prize Money of INR 75,000 equivalent to USD 1000.00 Where 30 Honourable Mentions, 20 Special Mentions and Few Select Mentions will get a chance of media publication on our website and social media handles.
The award competition is open to all recent/past graduates or post graduates in architecture who have developed their thesis project in the following areas: –
• Architectural design and rehabilitation/conservation
• Landscape architecture & Urban planning
• Structures and technological systems
• Transport Terminal
• Mixed Use
Competition Link: https://www.mangoarchitecture.com/architectural-thesis-award-2021
REGISTRATION & TIMELINE
Participants can be from any batch or year are most welcome as there is no specific calendar year for this Thesis Award Competition.
30 April 2021: Early Bird Registration deadline
31 July 2021: Standard registration deadline
31 October 2021: Extended Registration deadline
10 December 2021: Late registration deadline
10 December 2021: Submission deadline
Result: 31st December 2021
*All deadlines are 11:59 PM- 00:00 IST (India)
Participants may register by filling the registration form and submitting it with appropriate payment through our secure payment gateways at www.mangoarchitecture.com
The participants will receive their unique registration code within 24 hours of completing the payment successfully.
Unique registration code will be sent primarily to the email address provided to RAZORPAY/PAYPAL.
AWARDS
Winning participants will receive prizes totalling INR 75,000 with the distribution as follows:
• First prize- INR 35,000/- + Certificate
• Second prize- INR 25,000/- + Certificate
• Third prize- INR 15,000/- + Certificate
• 30 Honourable mentions
• 20 Special Mentions
• few select mentions
*All registered participants will get an E-Certificate of participation in Architectural Thesis Award 2021 organized by Mango Architecture.
Website: www.mangoarchitecture.com
Facebook: https://www.facebook.com/mangoarchitecturegroup
Instagram: www.instagram.com/mango_competition/
Architectural Awards
Offsite Construction Awards
The Concrete Centre is delighted to be sponsoring the Best Use of Concrete Technology category for another year in the Offsite Construction Awards. The 2021 entries are now open, so please ensure you submit your project or innovation by the 28th May deadline.
More about the category – Best Use of Concrete Technology
This category will reward the exemplar use of precast concrete in a project across any UK construction sector. Including floor and wall panels, cladding, volumetric and pod technology, pre-stressed units and formwork systems, the entrant will have used concrete as a major factor in delivering quality, factory-controlled, robust and sustainable offsite manufacture.
Special attention will be given to material performance levels and any project should clearly demonstrate how cost-predictability, economy, accuracy, transportability, speed of installation and principles of lean manufacture have been achieved.
Last year's winners – Kier Integrated Team – New Build Prison at Wellingborough
Winners of the category in 2020 were Kier Integrated Team – New Build Prison at Wellingborough. This vast £253m project delivers 1,680 prison places and is the first in a series of schemes to reform and modernise the prison estate to make it more efficient, safer and focused on rehabilitation.
Wellingborough is the perfect blend of digital and DfMA advancement; providing direct project benefits, wider economic gains, as well as programme-wide improvements through standardisation, digital integration and MMC leaving a legacy that will transform the way the Ministry of Justice deliver future prisons.
Why enter the Offsite Construction Awards?
Benefit from free publicity within Offsite Construction Awards promotion.
All categories are free to enter.
Stand out as a leader in the industry.
Have your projects/companies assessed by a distinguished panel of industry experts and receive quality feedback and recognition for your outstanding work.
Receive a specially commissioned winner's trophy – giving recognition to your staff and team that their hard work is acknowledged and rewarded by the industry.
For more information, please visit www.offsiteawards.co.uk
The Concrete Centre provides material, design and construction guidance. Our aim is to enable all those involved in the design, use and performance of concrete to realise the potential of the material. The Concrete Centre provides published guidance, seminars, courses, online resources and industry research to the design community.
For more information visit: www.concretecentre.com
YAC Competition
Arquine Competition No.23 Pavilion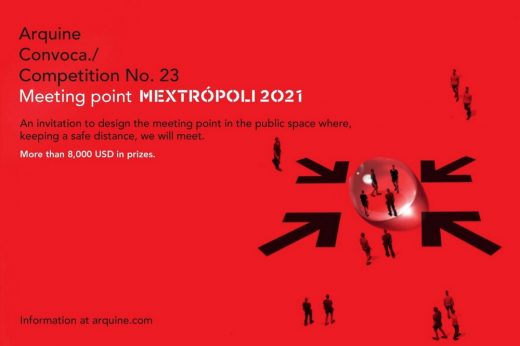 Arquine call out for design of a meeting point in the public space, keeping a safe distance.
Architecture Competitions 2020 Archive
Past Architecture Competitions
Radical Urban Intervention Competition
Winter Stations Competition 2020
Leeds City Square Redevelopment Competition
Q-Village Architecture Competition
Photodemic Architecture Photography Competition
Central City Square of Rahovec Architecture Competition
Camden Highline Architecture Competition
Winter Pavilion London Architecture Competition
2020 Bcome International Ideas Competition
Future offices Architecture Competition
Gorky Central Park Krasnoyarsk Competition
2A Continental Architectural Awards 2020
eVolo 2021 Skyscraper Competition
eVolo Magazine invite architects, students, engineers, designers, and artists from around the globe to take part in the 2021 Skyscraper Competition. Established in 2006, the annual Skyscraper Competition is one of the world's most prestigious awards for high-rise architecture.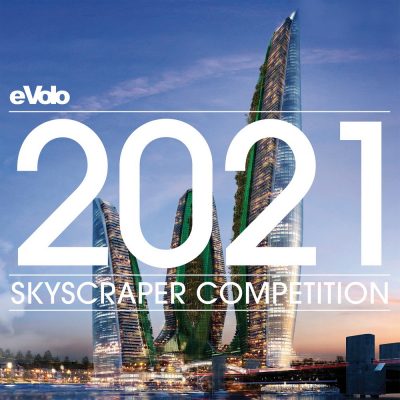 eVolo 2021 Skyscraper Competition
Alternate Realities 2020 Architecture Competition
Network Rail Re-imagining Stations Competition
Thamesmead Waterfront Competition
Render Battle Architecture Competition
Micro Nation Challenge 3 Inhabit Competition
Urban Adaptation Architects' Competition
Visual Art Gallery Florence Architecture Competition
Vietnam Ricefield Lodge architecture competition
Alphabet For The Future Architecture Competition
Architectural Poetry Competition Series
Conversations about Climate Change Design Competition
Novità Italia: Advancing Responsible Design For A Better Future
Street City Vietnam Design Competition
Museum of Design Oslo Architecture Competition
Architecture Thesis Of The Year Competition
Pandemic Dwelling Architecture Competition 2020
Isolation Transformed Design Competition
Kaizhou New City International Young Designer Competition
*****************
Architecture Competitions Links
Architectural Contests – links to cyclical architectural competitions:
24h competition
24H Competition
eVolo Skyscraper Design Competition
eVolo Skyscraper Architecture Competitions
Reuse the Roman Ruin: Piscina Mirabilis Design Competition, southern Italy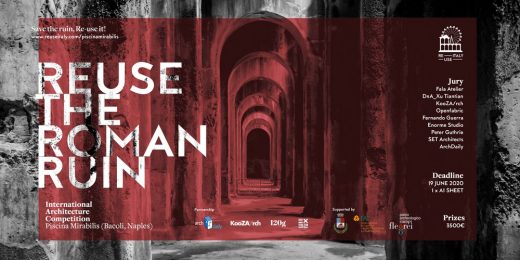 The second edition of the cultural project Reuse Italy promotes an international architecture competition on the reuse of Piscina Mirabilis, a Roman reservoir located in the countryside of Naples.
Reuse the Roman Ruin: Piscina Mirabilis Design Competition
Major Architecture Awards
World Architecture Festival Awards
More architectural contests are welcome – please mail info(at)e-architect.com for details
London Architecture Competitions
https://homecarechoices.org/ – unbiased guides, reviews and solutions
Recent Architecture Competitions
Architecture Competition – Design Contest Archive for 2017
Architects Competitions – Design Contest Archive for 2016
Architectural Competition : Design Contest Archive
Organising an Architectural Competition? please mail us: info(at)e-architect.com
Comments for the Architecture Competitions 2021 page welcome