FIABCI Event, World Congress Luxembourg, European Architects, Architecture Europe
FIABCI 65th World Congress
Real Estate Event Europe – Building Humanity Topic
FIABCI 65th World Congress in Luxembourg
The 65th edition of the most dynamic and influential real estate event to be held in Luxembourg in May 2014!
FIABCI 65th World Congress is an international summit of concern for all real estate professionals worldwide that will be held in Luxembourg on 20, 21 and 22 May 2014.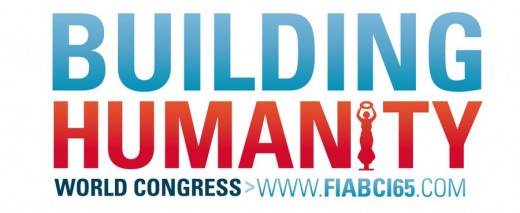 Congress days
This World Congress is an intense three days of professional program composed of conferences led by internationally renowned speakers, experts' debates, workshops and exhibition area as well as exclusive networking opportunities. 1500+ real estate decision makers from about 60 countries are expected to take part to this event. Business sectors from the real estate industry, including disciplines from building, architecture, design, brokerage, property development, investment, project management, finance, expertise, funds, etc., will be represented. The program will be split into half days, each dedicated to specific topics. The conference theme, BUILDING HUMANITY, will be a guideline and the first one to be addressed to launch the 65th edition of the FIABCI World Congress. Among the other topics to be addressed, Real Estate Opportunities will offer international professionals' expertise dealing with the latest trends in the sector.
Another half day dedicated to Cities & Technology will provide the keys to knowing more about how to improve management systems and future tools for real estate management. A specific theme about Finance & Tax will also be of interest for those who want to know more about regulations and transparency policies or the use of real estate for structuring their wealth. In addition, Architecture & Urban Design will deal with latest trends in international architecture and strategies for tomorrow's cities.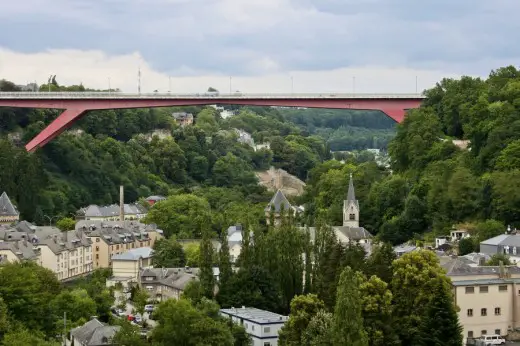 International and renowned guest speakers
Each topic will be addressed by international keynote speakers, such as:
Jeremy Rifkin
Keynote speaker for the kick-off conference, Jeremy Rifkin is one of the most renowned contemporary economists and thinkers. Author of the Third Industrial Revolution , he will highlight his theory on how fusion of new technologies and tools, combined with renewable energies can disrupt and improve our entire economic system, including real estate..
Zhang Yue
Guest speaker for the topic Cities and Technology, Zhang Yue is Chairman and President of BROAD Group, also known as the man who built a 30-story building in 15 days. Using his experience, he will give an expert insight on what's next in most comprehensive building technics complying with today's requirement for sustainable development.
And also:
Carlo Hein, President, FIABCI Luxembourg
Flavio Gonzaga Nunes, World President, FIABCI
Carlo Thelen, CEO, Luxembourg Chamber of Commerce
Nicolas Mackel, CEO, LuxembourgforFinance
Wolfgang Feist, Founder, Passivhaus Institute
Lily Chang, Chairwoman, Taichung Real Estate Development Association
Pooran Desai, Co-founder, Bioregional
Claude Turmes, Vice President of the Green Group in the European Parliament
Paul James, Professor & Director of the Global Cities Institute (RMIT) and Director of the United
Nations Global Compact Cities Programme
Adrian Joyce, Secretary General, EuroACE
Serge Krancenblum, Chairman, LAFO
Michael Braungart, Professor, Cradle to Cradle
Book your business meetings with international decision makers
The Meet & Match program will be soon available on the event website and will enable participants to meet professionals based on their profiles and interests. It provides the opportunity to generate new leads and benefit from great business opportunities.
Indeed, each attendee will have the possibility of selecting the sector, booth, people they want to reach and to organise their World Congress own schedule to take maximum advantage of this gathering.
FIABCI Prix d'Excellence International – Gala Dinner
FIABCI Prix d'Excellence every year since 1964 has recognised the best real estate projects and professionals within the real estate sector. Real estate projects will compete for this highly prestigious honour that recognises developments that best embody excellence in all the real estate disciplines involved in its creation.
The Prix d'Excellence Awards illustrate the FIABCI ideal of stimulating competition to provide society with the optimal solution to its property needs. 14 categories are open to candidacy this year :
– Environmental (Rehabilitation/
Conservation) Category
– Heritage (Restoration/ Conservation)
Category
– Hotel Category
– Industrial Category
– Master Plan Category
– Office Category
– Public Infrastructures/ Amenities
Category
– Residential (High Rise) Category
– Residential (Low Rise) Category
– Retail Category
– Resort Category
– Rural (Homestead Development)
Category
– Specialized Project (Purpose Built)
Category
– Sustainable Development Category
Winners will be announced during this prestigious FIABCI Prix d'Excellence International ceremony on May 21st.
Social Program
This World Congress is also the opportunity for visitors to discover and enjoy Luxembourg's wealth.
From the remnants of the past to modern architecture, the country has a lot to offer. In this framework, tours will be organized during the event to make your visit as enjoyable as it is enriching.
Among others, you will enjoy the Belval tour, one of the prides of Luxembourg dwellers that welcomes a variety of companies and leisure activities; a targeted city tour at Bonnevoie will let you discover the Pfaffenthal Tunnel and the water tower "Kaltreis". You may also benefit from an exceptional stopover at the European Court of Justice.
Find more information about all tours on FIABCI 65th World Congress' website: http://www.fiabci65.com/social-program/
About FIABCI
Founded in 1948, FIABCI, the International Real Estate Federation is a business organisation of real estate professionals worldwide. With membership including 100 professional associations, themselves representing over 1,5 million members, 65 Academic Institutions and 3000 individual members from all professions of the real estate sector, FIABCI is the most representative real estate organisation in the world.
Members are located in over 65 countries on all continents.
FIABCI holds special consultative status with the Economic and Social Council of the United Nations.
Sponsors: Agora – Baker & McKenzie – BDO – BioRegional – BNP Paribas Real Estate – Chambre de Commerce – CIGDL – Codic – Cushman & Wakefield – Drees Sommers – GIL – IFSB – Jones Lang Lasalle – KPMG – Loyens & Loeff – LuxembourgforFinance – OPF Partners – Paul Wurth – PROGroup – Property Partners PwC – Reding Avocats à la Cour – Sales Lentz – SGG – Solum Real Estate – CRP Henri Tudor –Wyseboard Partners: ALIAI – ACI Luxembourg – Amcham – Fondarch – IFMA Luxembourg – Trade and Investment Office-Luxembourg for Business – Luxembourg National Tourist Office – Ordre des Architectes Ingénieurs – City of Luxembourg Medias Partners : Accommodation Times – Agefi – Agir Céramique – Akmu – Archello – Archi-Europe Group – Banque & Finance – Bobsguide – BusinessMir – CFO World – Chronicle – Connexions – e-architect –Editrice Le Fonti – Ekaruna – Entreprises Magazine – Eurobuild –Europe Real Estate (REP) – Family Office – Financial Bridges – Financial Places – Facilities Management Magazine – Greenworks – HR One – IAIR – Immobilier et Services – imot.bg – Indesign Indonesia – IT One – LeadersLeague – Marketers – Property & Wealth – Property EU –Australia's Property Review – PAM Insight – PRC Magazine – Propriétés de France – Real Estate Monitor – REM en ligne – REM online – Realty Plus (India) – RFP magazine – Schiller Publishing – The Scandinavian Architecture Magazine – Surface Asia – Warszawski Kurier Mieszkaniowy – Wspólnota Mieszkaniowa – Yookô
FIABCI World Congress in Luxembourg
FIABCI 65th World Congress – Luxembourg on May 17th to 22nd, 2014
17 – 22 May 2014
Luxembourg, renowned to be one of the biggest financial places par excellence as well as the key gateway to Europe, will welcome not less than 1500 decision-makers for this unforgettable real estate dedicated event to be held under the topic BUILDING HUMANITY.


image from event organisers
FIABCI is the oldest and most active professional federation for real estate professionals, represents 500,000 companies, members of 100 real estate associations represented in 60 countries. Congress days will be split into half days, each devoted to specific topics: Architecture & Urban Design, Cities & Technology, Real Estate Marketing and also Finance & Tax.
First guest speaker confirmed to give the keynote address is Jeremy Rifkin, eminent economist and thinker to present his thesis of "the Third Industrial Revolution". A topical subject about deep real estate transformation needs and the advent of a new societal system based on new way of thinking, working, doing business.
In a few words, this event is your opportunity to benefit from
• An incredible mix of real estate, technology, architecture, design, finance & sustainability trends
• Being at the very heart of Europe
• Unforgettable visionary keynote speakers
• Access to the world best practices in real estate
• Elitist networking with award winning decision makers
• The opportunity to discover the most disruptive real estate startups
• Numerous study tours with outstanding projects
• The privilege to attend the International Prix d'Excellence Fiabci final.
More information on www.fiabci65.com or contact us by email: [email protected]
FIABCI 65th World Congress Luxembourg image / information from event organisers
Address: New Conference Center (NCCK), Place de l'Europe, Luxembourg – Kirchberg
Location:New Conference Center, Place de l'Europe, Luxembourg – Kirchberg, Luxembourg
Luxembourg Architecture
Luxembourg Apartment Building
Metaform architecture



photo : steve troes fotodesign
Luxembourg Court Building
Dominique Perrault



picture from architect
La Philharmonie Luxembourg
Christian de Portzamparc



photo : Wade Zimmerman
European Architecture



photo : Nicolas Borel
Luxembourg Landscape
AllesWirdGut Architektur



photograph : Roger Wagner
Comments / photos for the FIABCI 65th World Congress – Luxembourg Event page welcome
FIABCI 65th World Congress – Luxembourg