World Architecture, Global Building projects listed by country, Info, Links
World Architecture : Buildings by Country
Key Contemporary Architectural Developments across the Globe
World Buildings – by continent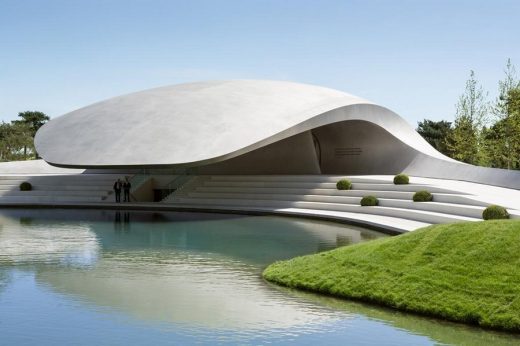 photo : HG Esch
World Buildings – by country
More countries for world architecture designs online soon
Buildings by city
DRIFT, 2020, Dallas, Texas, USA – sculpture by Gerry Judah, UK: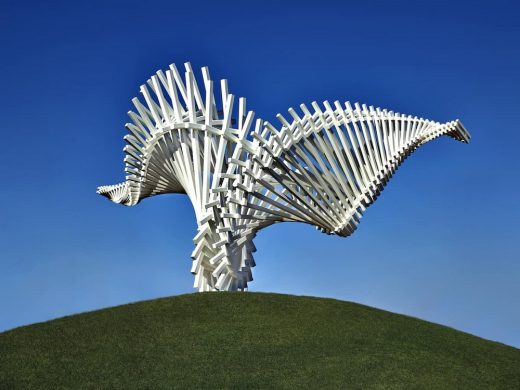 photograph : Dan Sellers
World Architecture – Designs
We aim to select architecture around the world that is either of top quality or interesting or ideally both. We cover completed buildings, new building designs, architectural exhibitions and architecture competitions across the globe. Buildings can be traditional or contemporary.
Architectural projects from all cultures in the world are welcome. We established our international architectural resource online way back in 2000 – we are internet pioneers! Trained as architects we have a good eye for what makes a captivating architectural design.
Founder Adrian Welch still works as an architect. He is asked to join international architecture juries many times a year, and has given talks on aspects of contemporary architecture since 1997. He has worked in architectural offices located in England, Hong Kong, Dubai, Kuwait and Scotland. Managing Director Isabelle Lomholt has worked in architects practices based in England and Malaysia.
We don't run awards, we are not a magazine, and we don't have a future features calendar: we are purely and simply a global architecture resource. Content is added seven days a week, and we try to retain a balance between posts from different countries and continents, but are largely driven by new building completions.
The news and events interrelate to the resource and provide some energy, but our focus is solely on keep building a matrix of buildings that are searchable by type, location and age, plus pages on all the key architects offices.
Projects can be searched by country, city, type or by architect.
World Buildings Archive – by country
World Architecture by Country – our original resource pages
Some links to some more general pages:
Additions / photos for the World Architecture Design page welcome