RIBA Events 2023, Architecture Gallery London, UK Buildings, Future Trends, British Architects News
RIBA News Events 2023
Royal Institute of British Architects Exhibition + Talks + Events in London, England, UK
15 March 2023
"The world is opening up for architecture": RIBA responds to work and study agreement between UK, Australia and New Zealand
Today, Wednesday 15 March 2023, a new Mutual Recognition Agreement (MRA) has been signed between the UK's Architects Registration Board (ARB), the Architects Accreditation Council of Australia (AACA), and the New Zealand Registered Architects Board (NZRAB). This agreement between the three countries follows ARB's recent signing of an MRA with the US's National Council of Architectural Registration Boards (NCARB) on 16 February.
From 25 May, eligible architects can benefit from a streamlined registration process that will reduce costs and examinations, making it easier for them to register to work in the UK, Australia and New Zealand respectively. Architects educated up to and including master's level will also be able to complete their training in another partner country.
Responding to the news, RIBA President Simon Allford said:
"This is another welcome step that opens up the world for architects and architecture. Through these agreements, we enable the sharing of expertise and innovation internationally.
With our cultural links and this new agreement, I am optimistic that UK architecture will be able to engage in more projects in Australia and New Zealand, and crucially, the new arrangements will save architects time and money.
I hope that our members and their peers in Australia and New Zealand make the most of this chance to expand beyond borders and import and export best practice in the design of the low carbon future."
Previously on e-architect:
28 Feb 2023
No left-behind places: RIBA responds to consultation on reforms to national planning policy 3
Today, Tuesday 28 February 2023, the Royal Institute of British Architects (RIBA) has published its response to the Department for Levelling Up, Housing, and Communities (DLUHC) consultation on the Levelling Up and Regeneration Bill: reforms to national planning policy, which sought views on the Government's proposals to update the National Planning Policy Framework (NPPF).
RIBA President Simon Allford said:
"The revised National Planning Policy Framework rightly focuses on the importance of levelling up. To achieve its ambitions to level up our built environment, the Government must ensure architecture is at the heart of building design.
The challenges are huge and are growing as the housing crisis worsens. We are not yet convinced that the proposed measures go far enough to boost housing supply to the levels we urgently need.
It is also vital that quality and inclusive design must be prioritised alongside quantity. We must build sustainable homes that will stand the test of time in places where people want to live where there is the infrastructure to support them.
We are therefore very pleased to see that the proposals consider the importance of utilising existing infrastructure. Of course, this need not and must not disincentivise affordable housing delivery elsewhere.
As we continue to decarbonise the built environment, we welcome the NPPF's specific focus on nature-based solutions and carbon assessment – the planning system has an important part to play in the transition to net zero. The Government is right to harness this opportunity to embed sustainability at the heart of the planning system.
We look forward to responding to further consultations and continuing to engage with the Government on how the Levelling Up and Regeneration Bill can create a built environment that works for all."
23 Feb 2023
'Strikingly positive about recruiting': RIBA Future Trends January 2023
Thursday 23rd of February 2023 – The Royal Institute of British Architects (RIBA) has published the latest Future Trends survey results, a monthly report of the business and employment trends affecting the architects' profession.
The new year began with some trepidation about workload, but a positive shift in the RIBA Future Trends Permanent Staffing Index indicates that architects were feeling the most optimistic about employing and retaining staff since May 2022.
The first RIBA Future Trends Workload Index is negative (-11) and has deteriorated slightly but has recovered from the low of late Autumn 2022. Over the next three months, 18% of practices expect workloads to increase, 28% expect them to decrease, and 54% expect them to stay the same.
The outlook among small practices (1-10 staff) remains negative (-14), down from -11 last month. In contrast, medium and large practices (11+ staff) maintain a positive outlook, with a combined balance figure of +7 in January, albeit down from +13 in December.
Practices in all regions reported a subdued outlook for future work. Having ended 2022 with optimism, London fell back to -5. Both the North of England (-20) and the South of England (-22) fell, while the Midlands & East Anglia (-13) improved slightly, and Wales and the West (0) recovered to be neutral.
All monitored work sectors remained negative, but two sectors have improved. The private housing sector improved this month, rising 5 points to post a balance figure of -10. The public sector (-9) rose one point, whilst the commercial sector (-7) fell by 3 points, and the community sector (-13) fell the most, by 9 points.
In terms of staffing:
The RIBA Future Trends Permanent Staffing Index has shifted firmly into positive territory this month, rising 8 points to +5, the highest since May 2022.
• 9% of practices expect to employ fewer permanent staff over the coming three months, 14% expect to employ more, and 77% expect no change.
• Medium and large practices are strikingly positive about recruiting staff as the year begins, with a combined Index figure of +23.
• Small practices also anticipate growing staffing numbers (+2).
• Staffing outlook continued to improve in most regions. After five months of pessimism, London rose to +12. Wales & the West (+13) remained positive, and the North of England (0) recovered to expect staffing to hold steady. The South of England (-2) dipped into negative territory, and the Midlands & East Anglia (-4) continued, on balance, to expect permanent staffing levels to fall. has seen the outlook for permanent staff deteriorate this month.
• The Temporary Staffing Index fell three points to -6, perhaps reflecting a preference for securing talent long-term.
• Levels of personal underemployment have risen slightly this month, with 20% reporting personal underemployment, compared to 18% in December.
RIBA Head of Economic Research and Analysis Adrian Malleson said:
"Our figures show 2023 beginning with some trepidation as architects continue to expect their workloads to fall. However, the uptick in the RIBA Staffing Index suggests that practices are looking beyond the three-month horizon of the Workload Index to see brighter times ahead. Although recruitment remains challenging, practices are getting themselves ready for the eventual upturn by seeking talent now.
RIBA members continue to report external factors suppressing their workload – planning delays, Professional Indemnity Insurance exclusions, labour shortages, and high construction product costs.
Practices report economic conditions directly affecting current and future workloads, with private clients putting domestic projects on hold due to concerns about their job security, increases in interest rates making previously feasible projects no longer so, and client payment delays hitting cash flow.
As the pandemic-induced 'race for space' loses momentum, small practices maintain a negative outlook about future workload. But the picture is not uniformly downbeat – stronger areas of work include high-end residential and retrofit work, and large and medium-sized practices maintain a positive outlook.
Last month, we said we expected 2023 to be a year that would challenge the profession. While a UK recession remains on the cards for much of the year, it is likely to be shallow, and we see practices showing short term resilience, while planning for long term stability and growth. We will continue to report our findings to the Government and work with other built environment bodies to monitor trends."
21 Feb 2023
RIBA delegation to tell MIPIM how architects can address the climate crisis
Tuesday 21st of February 2023 – RIBA is preparing to showcase British architecture on a global stage at MIPIM, the renowned leading real estate, exhibition, conference and networking event for international property professionals.
Nineteen small and medium RIBA Chartered Practices from across the country will benefit from a presence at the RIBA Space at the London Stand, at MIPIM 2023 in the Palais des Festivals in Cannes, France, from 14-17 March 2023.
RIBA's delegation will be led by President Simon Allford, Chair of the RIBA Board of Trustees Jack Pringle, and RIBA Chief Executive Dr Valerie Vaughan-Dick MBE, who will give a keynote speech. RIBA representatives will be on hand to support practices networking with colleagues and clients.
During this key event in the industry's calendar, the RIBA delegation will promote the value of working with architects, particularly in the context of climate crisis, and the importance of diversity and inclusion in architecture and the built environment. They will discuss the benefits to clients of working with RIBA Chartered Practices, as well as promoting the value of chartered practice membership.
RIBA President Simon Allford said:
"We're heading to MIPIM to make a difference, discussing our leading work on sustainability, including the 2030 Climate Challenge, the Built Environment Carbon Database, and the UK Net Zero Carbon Buildings Standard. We cannot tackle global climate and biodiversity emergencies without changing how we design and construct buildings, and architects need the support of the wider industry to do so. Sharing expertise, breaking down silos, and increasing standards and competence are cornerstones in creating a safer and more sustainable built environment."
RIBA Chief Executive Dr Valerie Vaughan-Dick MBE said:
"It's an honour to attend MIPIM to promote the value of architects, and I hope to see many of our members there. I look forward to accompanying our Chartered Practices and spreading the word about the vital work RIBA and our members deliver, and why, in these challenging times for the climate and the economy, architects have never been more important. I'll focus on how we can move our conversations and connections from MIPIM forward to effect real change."
Chair of the RIBA Board of Trustees Jack Pringle said:
"Our industry has a crucial role to play in tackling social inequality, the climate crisis, and building safety, so I look forward to joining colleagues at MIPIM to represent the RIBA and exchange knowledge with people from across the industry."
What we're getting up to at MIPIM 2023
We are hosting an array of activities at our RIBA Space, including slots for attendees to meet our Chartered Practices, and client-targeted briefings about the value of working with an architect.
On Tuesday 14 March at 11.15am (CET), Chair of the RIBA Board of Trustees Jack Pringle will feature on the panel discussion '15-minute cities, 20-minute neighbourhoods and the future of placemaking' at the Newcastle stand.
On Wednesday 15 March at 11.30am (CET), RIBA Chief Executive Valerie Vaughan-Dick will give a keynote speech on the importance of collaboration for a safer, more equitable and sustainable built environment on the Leaders' Perspective Stage, Hi5 Studio.
On Thursday 16 March at 2pm (CET), RIBA President Simon Allford will feature on the panel discussion 'How can retrofitting ensure the avoidance of stranded assets?' at the London Stage Stand C14.
The RIBA at MIPIM 2023 stand is sponsored by T2 Design Solutions.
See more of the RIBA at MIPIM 2023 programme.
Meet the Chartered Practices at MIPIM 2023
• Able Partners
• ADW architects
• AndArchitects Ltd
• Baca Architects
• Barr Gazetas
• BIG – Bjarke Ingels Group
• Bond Bryan
• Box Architects Ltd
• David Roden Architects
• Holland Harvey
• Jefferson Sheard Architects
• Mangera Yvars Architects LTD
• Moll Architects
• NAME architecture
• ONE Creative environments
• Paul Vick Architects
• RUFFARCHITECTS
• Simone de Gale Architects
• Will+Partners
About MIPIM 2023
MIPIM 2023 will take place from 14-17 March 2023 at the Palais des Festivals in Cannes, France.
Established in 1990, MIPIM is a four-day real estate event where practices can meet the most influential players from all international real estate industry sectors. It is attended by over 20,000 participants from 80 countries.
MIPIM connects and inspires the global real estate community to create more sustainable, liveable, and prosperous places for all.
18 Feb 2023
2023 RIBA East Awards Shortlist
2023 RIBA East Awards Shortlist
13 Feb 2023
2023 RIBA North East Awards Shortlist
2023 RIBA North East Awards Shortlist
9 Feb 2023
ARB launches major consultation on education reform: RIBA responds
Yesterday, Wednesday 8 February, the ARB launched Tomorrow's Architects, a major public consultation on comprehensive reforms to the education and training of architects. This three-month consultation invites architects, educators and students to share their views on ARB's proposals.
ARB's reforms would see the regulatory framework change from the current approach of prescription, where they approve what is going to be taught, to one of accreditation, where they will review what has been learnt. Their current approach (aligned with the RIBA's Part 1, 2 and 3) will be replaced with a requirement for only two accredited qualifications covering learning and practice outcomes, aiming to support flexibility and widen access to the profession.
RIBA President Simon Allford said:
"We welcome this consultation, and we will be making a considered response that will reinforce the concerns we have raised with ARB. We also urge our individual members to respond – we must take this once-in-a-generation opportunity to ensure that changes to our world-renowned architectural education system benefit everyone.
Over the last decade, RIBA has been actively championing initiatives that encourage new models for architectural education; in our Education Review 2015, The Way Ahead 2021, and the RIBA Education White Paper 2023. It's imperative that new models of education facilitate a truly inclusive profession – we need to remove the barriers and we do not believe this goes far enough.
Our view was confirmed a few weeks ago when RIBA hosted an Away Day on education and practice where we heard from students, educators, practitioners, and the ARB. We heard of the financial challenges to the funding of education, the accumulated debts of students but also of new ways into the profession. We learned much that reinforces most of RIBA's thinking on the provision and validation of architectural education.
Personally, I am a fan of the architectural degree – as a good general degree and a springboard to a host of different careers. Looking ahead, whilst recognising the success of the classic degree and diploma route, I would like to see a structure that allows students to qualify within five years – allowing them to select from a combination of apprenticeships, degrees, masters, and earn and learn courses (the latter to be offered by schools and Teaching Practices).
At present, I do not see much change – the ARB accreditation model does not allow the new courses we are supporting to create a more accessible and open and representative profession. Nor does it speed things up. We need to support courses that recognise and reinforce the need for core skills and competencies, but also the essential requirement to equip the next generation to create ever-evolving and appropriately different models of practice. Students need to both acquire core skills and have the imagination to adapt them to help the profession respond to and define an uncertain future – the architects of tomorrow will face different challenges to those of today's curriculum.
As stated in our Education White Paper, the RIBA has already undertaken a significant review of the curriculum. Our Themes and Values for Architectural Education, outlined in The Way Ahead, were developed to provide a useful framework for Schools of Architecture to address shortcomings. We recommend that the ARB adopt these overarching Themes and Values for Architectural Education and lay out an appropriate breakdown of core competences and skill sets under each. This would align the two systems, which must be a shared objective.''
Previously on e-architect:
7 February 2023
RIBA responds to Government reshuffle
Today, 7 February 2023, Prime Minister Rishi Sunak announced the creation of four new government departments and the appointment of a series of new ministers, including:
• Department for Energy Security and Net Zero (led by Rt Hon Grant Shapps MP)
• Department for Science, Innovation and Technology (led by Rt Hon Michelle Donelan MP)
• Department for Business and Trade (led by Rt Hon Kemi Badenoch MP)
• A refocused Department for Culture, Media and Sport (led by Rt Hon Lucy Frazer KC MP)
• Rt Hon Greg Hands MP appointed as the new Conservative Party chairman.
RIBA President, Simon Allford said
"We fully support the principle of the creation of the Department for Energy Security and Net Zero. Indeed, we have previously stated that the cross-departmental nature of energy efficiency has led to crucial policy elements being lost; but how it functions in reality is what really matters.
Millions of energy inefficient homes in the UK are in urgent need of retrofit. We very much hope that this new department will bring together the right people, skills and funding to introduce a National Retrofit Strategy with a clear timetable and targets.
The Rt Hon Lucy Frazer's move will usher in the sixth Housing Minister in just one year. If the Government are serious about delivering the high-quality homes that people need, they themselves must prioritise stability.
The Government must now work collaboratively with the built environment sector to ensure these changes make a positive difference to people's lives. We will be engaging with the new Secretaries of State and their departments immediately."
28 January 2023
RIBA publishes architects' guide to the Building Safety Act 2022
The RIBA has published a guide for its members on the legal implications of the Building Safety Act and other draft UK regulations.
RIBA UK News in 2023
The RIBA developed the guide with the law firm, Simmons & Simmons LLP, to help members understand key issues affecting architects from the implementation of the Building Safety Act 2022 (BSA), the Building Act 1984, and related regulations that are likely to be introduced.
The Building Safety Act 2022: Initial Guide for Architects provides practical tips and describes where practitioners need to be aware of changes to liability and insurance cover. It will serve as an important tool for practitioners to ensure they have good practices and procedures in place to avoid breaching regulations.
The guide outlines:
• New 'dutyholder' roles that may be created
• New obligations, and what these mean for how practitioners provide their services
• The new 'gateway' process which may apply to the design and construction of high-rise residential buildings
• The new or extended civil actions and criminal sanctions that the BSA brings in
• How practitioners may be exposed to such liabilities for both new projects and existing properties
• The impact on and availability of insurance coverage
RIBA Director of Practice and Individual Knowledge, Alex Tait, said:
"This initial guide gives practitioners essential information about how the BSA will impact their work. We're pleased to have worked with Simmons & Simmons to give our members confidence that they will be able to work within the new regulatory framework and know what to expect. As the legislation develops, we will keep our members informed."
Simmons & Simmons LLP said:
"We are delighted to work with the RIBA in the preparation of an Initial Guide for Architects relating to the Building Safety Act 2022, which is one of the most significant pieces of legislation in relation to building safety to impact the industry in some 20 years. We will also continue to assist RIBA with an updated version of the guide in future once additional regulations and guidance are published, as there are a number of issues that architects need to grapple with."
RIBA members can download the Building Safety Act 2022: Initial Guide for Architects. Find out more about becoming a member.
Previously on e-architect:
RIBA UK News in 2022
Royal Institute of British Architects News for 2022 – key selection below:
Serjeant Award for Excellence in Architectural Drawing News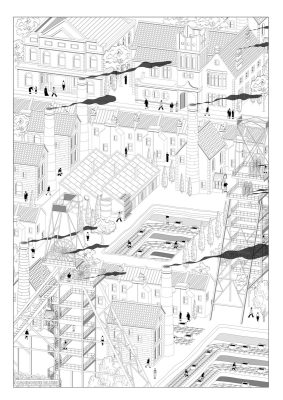 image courtesy of Nathan Tipping-Stevenson
RIBA Serjeant Award for Excellence in Architectural Drawing
2022 RIBA Charles Jencks Award News
2022 RIBA Charles Jencks Award
RIBA Reinvention Award News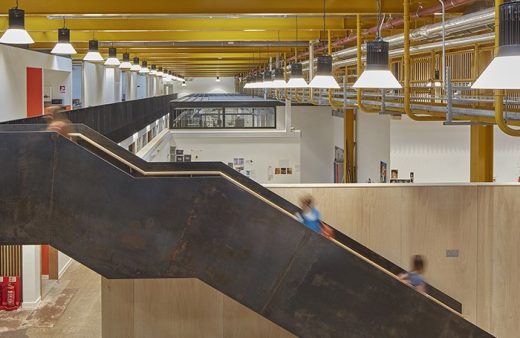 photograph © Paul Rafferty
RIBA Reinvention Award
RIBA announces new Chief Executive
Dr Valerie Vaughan-Dick MBE: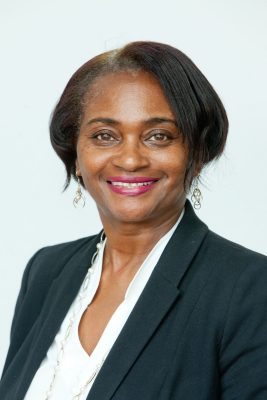 photo © Grainge Photography
2022 RIBA Norman Foster Travelling Scholarship Winner
Muyiwa Oki Elected RIBA President
UK Government Building Policy 2022 News
UK Government Building Policy 2022
RIBA and Scott Brownrigg prize fund to support sustainability research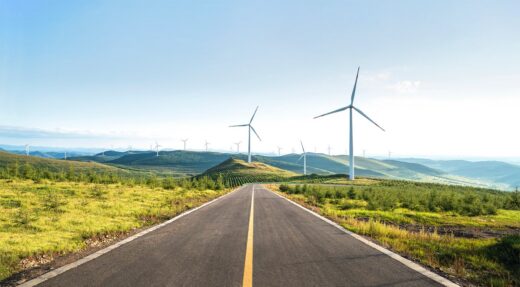 image courtesy of The Royal Institute of British Architects
RIBA Scott Brownrigg Award for Sustainable Development 2022
RIBA HQ refurbishment
RIBA HQ refurbishment, 66 Portland Place
2022 RIBA Yorkshire Award Winners
2022 RIBA Yorkshire Award Winners
2022 RIBA South East Award Winners
2022 RIBA South East Award winners
2022 RIBA West Midlands Awards Winners
2022 RIBA West Midlands Awards Winners
2022 RIBA North West Awards Winners
2022 RIBA North West Awards Winners
2022 RIBA East Midlands Award Winners
2022 RIBA East Midlands Award Winners
2022 RIBA North East Award Winners
2022 RIBA North East Award Winners
Built environment sector bodies unite to improve diversity, equity and inclusion
UK Built environment diversity, equity and inclusion
2022 RIBA Norman Foster Travelling Scholarship
2022 RIBA Norman Foster Travelling Scholarship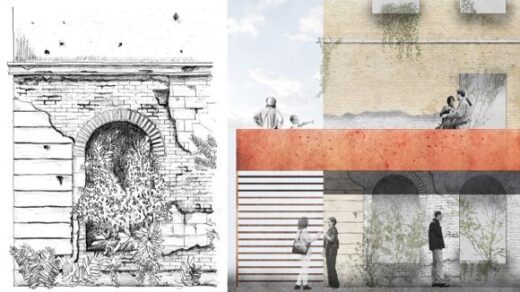 RIBA bursaries and funding schemes
2022 RIBA Bursaries and Scholarship
2022 RIBA London architecture awards news
2022 RIBA London Awards shortlist
RIBA 66 Portland Place in London, UK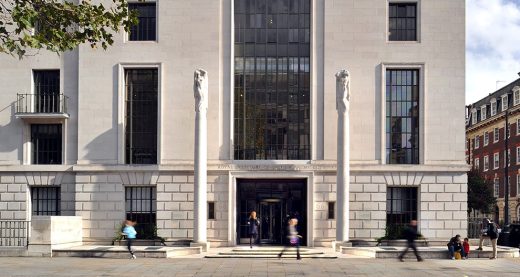 RIBA London Events 2022 information from The Royal Institute of British Architects
Location: 66 Portland Place, London, England, UK
Previously on e-architect:
RIBA UK News Archive
RIBA News & Events 2021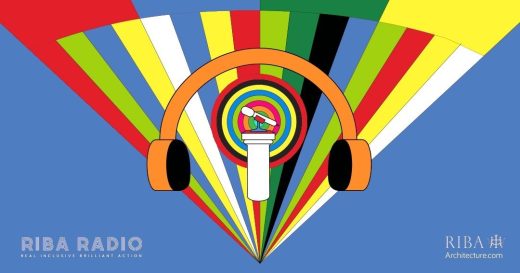 RIBA announces winners of 2020 President's Medals
RIBA President's Medals Student Awards 2020
RIBA News & Events 2020
RIBA News 2019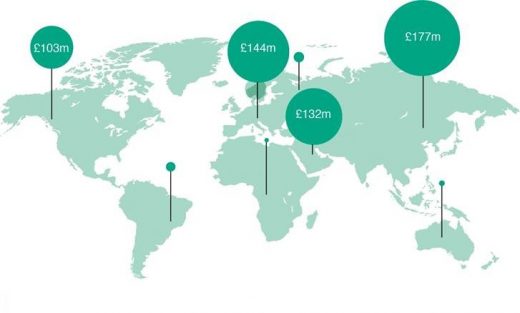 National Museum of African American History and Culture building: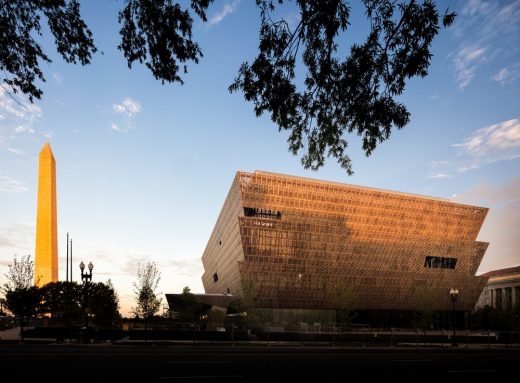 photo © Darren Bradley
RIBA Gold Medal for Architecture
London Architecture Events
Bartlett School of Architecture Event
Comments / photos for the RIBA News & Events for 2023 page welcome