AEDES Network Campus Berlin Event, German Design News
AEDES Network Campus Berlin Exhibition, Germany
ANCB Event – Architecture Exhibition
5 Nov 2017
Aedes Architecture Forum News
Nieto Sobejano Arquitectos: TABULA – The Arvo Pärt Centre in Estonia
Nieto Sobejano Arquitectos, Madrid/Berlin
TABULA – The Arvo Pärt Centre in Estonia
Exhibition: December 9, 2017 – January 16, 2018
Opening: Friday, December 8, 2017, 6.30 pm
Exhibition venue: Aedes Architecture Forum, Christinenstr. 18–19, 10119 Berlin
Opening times: Tuesday–Friday 11:00 am–6:30 pm, Sunday–Monday 1:00 pm–5:00 pm
The exhibition TABULA presents the Arvo Pärt Centre created by Nieto Sobejano Arquitectos in Estonia.
Aedes Architecture Forum Berlin Event
8 Oct 2017
Marina One Singapore – Architecture Exhibition in Berlin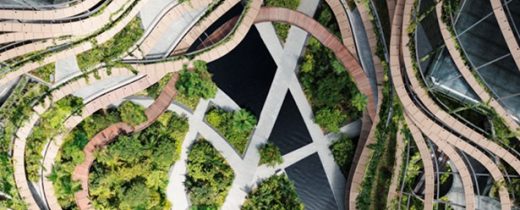 October 28 – November 30, 2017
Aedes Architecture Forum, Christinenstr. 18–19, 10119 Berlin
Aedes Architecture Forum Exhibition in Berlin
19 Aug 2010
ANCB Exhibition – 'Sensitive Matter : young catalan architects'
14 – 16 Jan 2011
THE EXHIBITION "SENSITIVE MATTER: YOUNG CATALAN ARCHITECTS" DISPLAYED AT AEDES NETWORK CAMPUS BERLIN (ANCB).
Berlin Architecture Exhibition
– The exhibition, opened firstly in Lisbon last June, is part of "IMPORT/EXPORT", a European network which aims to provide more visibility to local architecture by young architects in different countries, between 30 and 40 years old.
– The German Delegation of the Catalan Government organizes the symposium about young catalan architecture the next January 14th.
Barcelona, January 7th.- Between 14th and 16th of January AEDES NETWORK CAMPUS BERLIN (ANCB) (Christinenstr.18-19, 10119 Berlin) displays the exhibition "Sensitive Matter: Young Catalan Architects" on current Catalan architecture. The exhibition is opening the European project for the diffusion of young architecture, "Import /Export", and shows the work of 10 studios between 30 and 40 years which share a common conceptual and material approach to architecture.
This group of architects has a singular identity which is able to answer global architecture's present challenges, taking advantage of the local conditions (terrain and climate), and culture (constructive tradition, resources, values…).
The selected studios are: Arquitectures.Bosch.Capdeferro (Bet Capdeferro, Ramon Bosch); Núria Salvadó + David Tapias; DataAE (Claudi Aguiló, Albert Domingo); David Sebastian + Gerard Puig; Harquitectes (David Lorente, Josep Ricart, Xavier Ros, Roger Tudó); Emiliano López + Mónica Rivera; Francisco Cifuentes, Josep Bunyesc; TEd'A Arquitectes (Raimon Farré, Jaume Mayol, Irene Pérez) and unparelld'arquitectes (Eduard Callís, Guillem Moliné).
In addition to the exhibition, on January 14th there is a Symposium with a series of talks by 5 of the selected studios, a talk led by German Architects Elena Schütz, Julian Schubert and Leonard Streich (Something Fantastic) about their interpretation on the selected Works, and a final debate moderated by Andreas Ruby.
In the context of the European network "Import/Export", more events and meetings between Catalan and Berlinese architects of the same generation are to be held during the weekend to reinforce the link between the two collectives and to provide mutual knowledge and intellectual enrichment. Before this presentation in Berlin, the exhibition has been displayed in Lisbon (Portugal) and Coruña (Spain) Turing 2010.
Program – Resume
ANCB (Aedes Network Campus Berlin) (Christinenstr.18-19, 10119 Berlin)
Exhibition Sensitive Matter: young catalan architects
Friday January 14th to Sunday January 16th (fri 10 – 21h, sat – sun 13 – 17h)
Symposium
Friday, January 14th 2011
17.00 – 17.30h: Opening by Hans-Jürgen Commerell, Aedes director, and Martí Estruch Axmacher, Delegate of the Government of Catalonia in Germany. Presentation by the Curators.
17.30 – 18.30h: Talks: Francisco Cifuentes / Josep Bunyesc / David Tapias + Núria Salvadó
18.30 – 18.50h: Coffee-Break
18.50 – 19.30h: Talks: Unparelld'arquitectes / Harquitectes
19.30 – 20.00h: Critical Conclusion: Something Fantastic
20.00 – 20.30h: Debate moderated by Andreas Ruby
"Sensitive Matter: Young Catalan Architects" wants to show and emphasize these young architects' capacity to provide answers to architecture's global contemporary challenges, provoked by the economic and social crisis and by the end of the paradigms that have guided architecture in recent years. An architecture with deep roots and easily exportable, which answers today's challenges in a personal way.
The selected works have much in common: a sensitive, honest architecture where people are more important than the construction itself or aesthetics, an architecture which assumes the limitations of the context, the place, the commission and the available resources and transforms them into opportunities. A selection of architectures which share the same way of understanding and practicing the profession and connect with nuances and aspects that distinguish Catalan culture and society. Local architectures for a global world.
It is a necessarily biased exhibition, resulting in the selection made by Catalan curators and architects Pere Buil (1973), Carlos Cámara (1980) and Joan Vitòria (1973), which makes more visible a certain way of understanding and practicing architecture. The selection highlights in these young studios' an intention which is capable of reinterpreting prior models and references in order to provide new answers to new realities and social needs.
The exhibition is a production of L'Antena (cultural association promoting architecture) and has been organized by the Delegation of the Catalan Government in Berlin and has been sponsored by Institut Ramon Llull. It has also received the support of COAC Col·legi d'Arquitectes de Catalunya, ARQ-INFAD (Associació d'Arquitectura i Interiorisme del FAD), AJAC (Agrupació Joves Arquitectes de Catalunya), Wonderland (Platform for European Architecture) and Nau Ivanow-Fundació Sagrera.
The exhibition design is by young catalan architects vora arquitectura, and graphic design by Toormix.
More information at www.materiasensible.cat and www.ancb.de
Contact: [email protected]
Location: Christinenstr.18-19, 10119 Berlin, Germany
German Buildings
German Buildings – Selection
Mercedes-Benz Museum
UN Studio Architects



photo : Christian Richters
Mercedes Museum Stuttgart
Porsche Museum
Delugan Meissl


image © Delugan Meissl Associated Architects
Porsche Museum Stuttgart building
Architecture Exhibitions Europe
Danish Architecture Centre Events
Netherlands Architecture Institute Events
Comments / photos for the AEDES Network Campus Berlin Architecture Event page welcome