Architecture Walking Tour, Building Guides, City Walks, Architects Travel Visit, Design Office Trips
Architecture Walking Tours
Architectural Walks for groups only – city guides to suit all
Book your guide with Isabelle Lomholt on isabelle(at)e-architect.com
e-architect have been doing guided architecture walking tours for groups since 2000.

Architectural Walking Tours – Which Cities?
We have architectural tour guides in most major cities across the world, offering tailor-made walks. e-architect do not offer daily or weekly walks – we only work with groups!
Email us, or call Isabelle on +44 7952 149814
Architecture Tours – Cities listed by Continent
We have so many Architecture Tour pages – for 82 cities – we can't link them all from this page!
Please check for your desired city by continent:
Architecture Tours Australasia
Porto Architectural Walking Tour reference from MSMR Architects, "thank you for giving us such a wonderful tour. The both of you were fountains of knowledge and my colleagues had nothing but positive things to say!"

Architectural Tour Information
Architecture Walking Tour References – updated 1 October 2022
Budapest Architecture Tour Reference from an engineering company within the construction industry.
Please note: if a city isn't included don't worry, contact us in good time and we can try to assist you on your architectural trip.
Popular Architecture Tour Destinations
Amsterdam Architecture Walking Tour, The Netherlands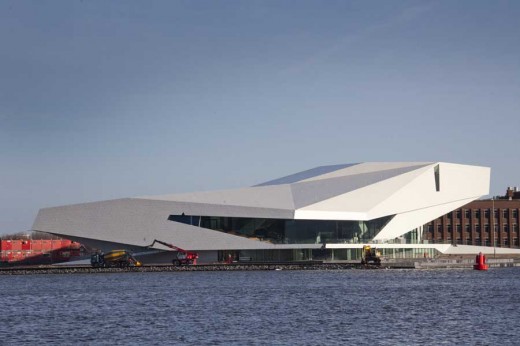 photo © Rene den Engelsman
Barcelona Architecture Walking Tours, Catalonia, Northeast Spain
Visit buildings by Gaudi – Sagrada Familia, Casa Mila and Casa Batlo – the sublime Barcelona Pavilion by Mies van der Rohe, and works by Miralles, Herzog & De Meuron, Gehry, Ito, Foster and Rogers, plus Media-ICT – World Building of the Year 2011 (below).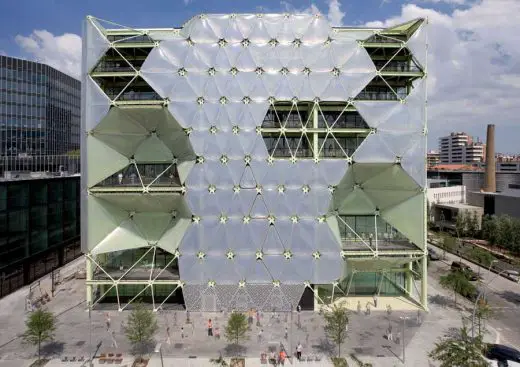 image from architect
Istanbul Architecture Tours, Turkey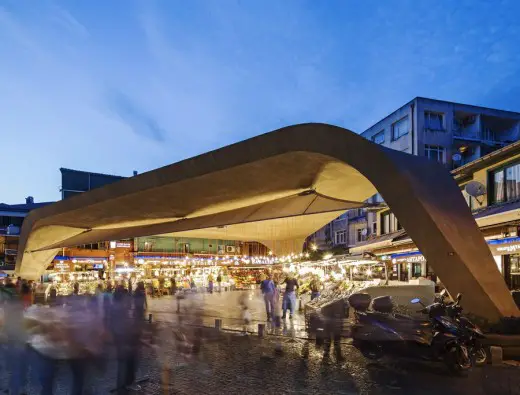 Besiktas Fish Market photo : Ozlem Avcioglu, Ozan Ertug, Alp Eren
Oxford Architecture Walking Tour, England, UK
Get shown around this historic English university city by experienced building guides. Your trip can be combined with Cambridge and London visits. Visits can include the Investcorp Building, Oxford University's Middle East Centre design by Zaha Hadid Architects, shortlisted for Mies van der Rohe 2017 Awards (below).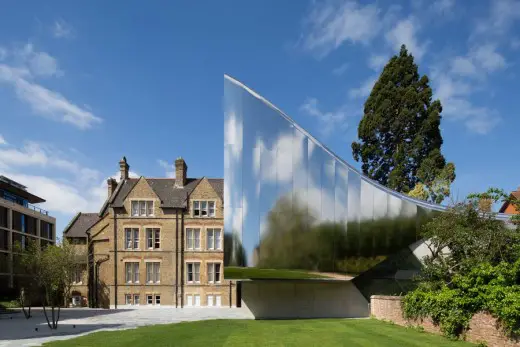 photo © Luke Hayes
Milan Architectural Tour, Italy
including Fondazione Prada in Milan by Dutch Architects OMA, and the Generali Tower building (below) completed in 2018 by Zaha Hadid Architects: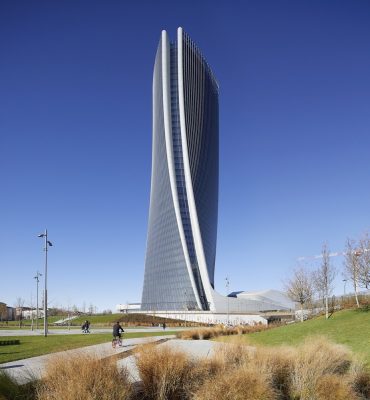 photo : Hufton + Crow
Venice Architecture Tours, Italy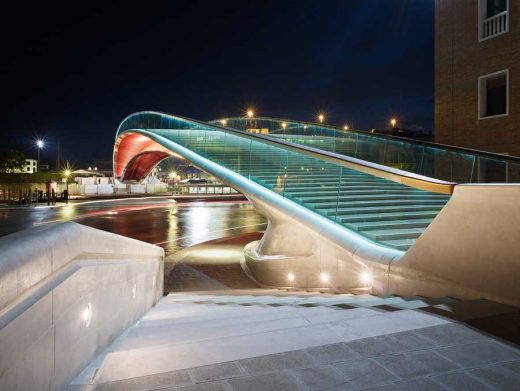 photo : www.palladium.de, Barbara Burg/Oliver Schuh
Venice has 270,000 inhabitants, but the city feels small partly due to the high density. Significant Venetian buildings include St Mark's Basilica on Piazza San Marco, La Fenice and the Ca' d'Oro. A key new structure is the Quarto Ponte sul Canal Grande – a bridge over the Grand Canal by architect / engineer Santiago Calatrava. Significant architects with buildings in the city include Scarpa, Aalto, Meier, Koolhaas (OMA), Stirling, Zucchi and Chipperfield.
Brussels Architecture Tours, Belgium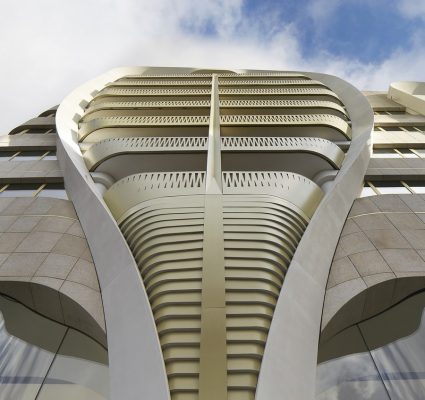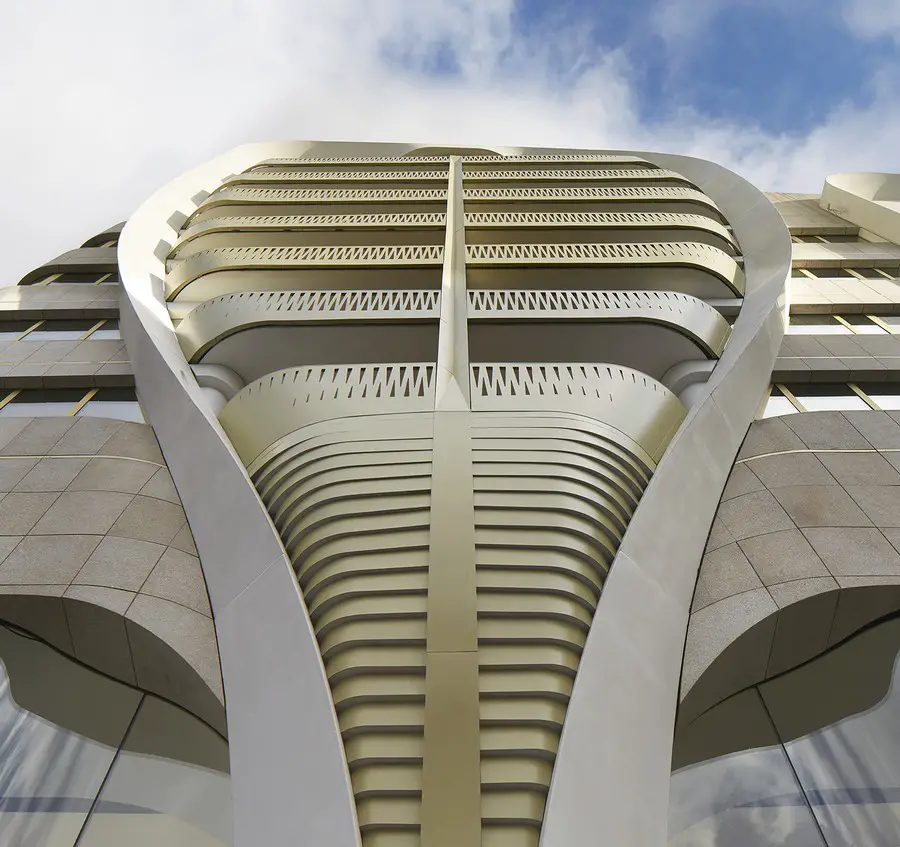 photography © Hufton+Crow © Eva Bloem
e-architect now offer city walks for groups in this Northern European city, our 77th across the globe.
Miami Architecture Walking Tours, USA – tailor-made architectural tours in this Florida city.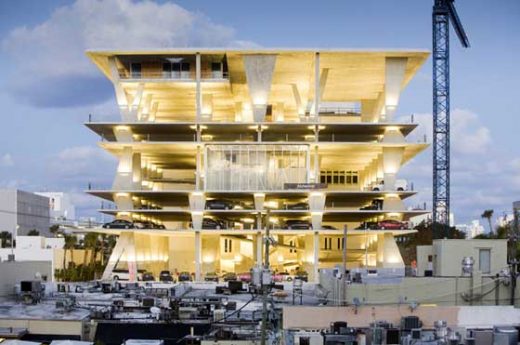 photo : Nelson Garrido/1111Lincoln Road MBeach1, LLLP
Reykjavik Walking Tours, Iceland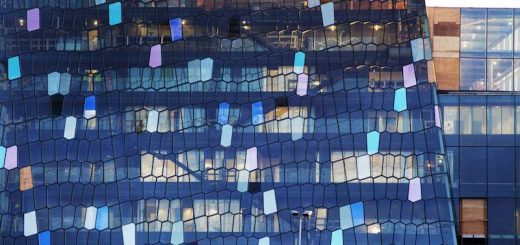 photo Courtesy of Harpa © Hörður Sveinsson
The capital is home to Harpa – Icelandic Concert & Conference Centre designed by Henning Larsen Architects with artist Olafur Eliasson, a colourful building in this cold northern country.
St Petersburg Architectural Tour, Russia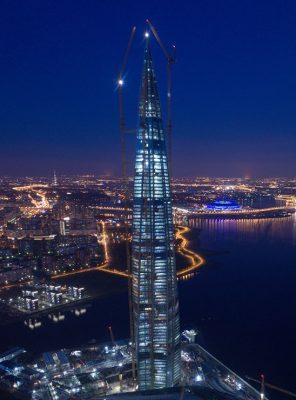 photo : Anton Galakhov
St Petersburg is a historical city dubbed the 'Venice of the North', a UNESCO World Heritage Site. Key buildings to be visited on our architecture tours include the new Mariinsky Theatre, Dance Palace and the Hermitage Museum. Major architects with buildings in the city include UNStudio, Foster + Partners, Grimshaw and Philippe Starck. See the Lakhta Centre, now Europe's tallest tower!
Bangkok Architectural Tour, Thailand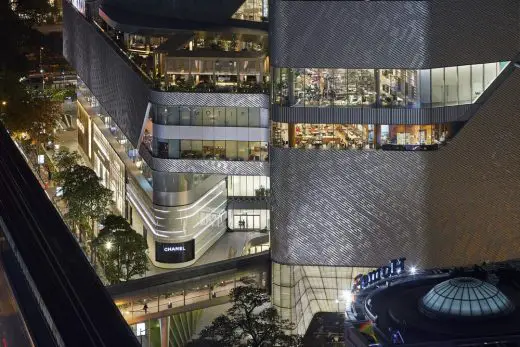 photograph © Hufton Crow
This South-east Asia city is bordered to the north by Burma, Laos, Cambodia and Malaysia.
Toronto Architecture Tours, Ontario, Canada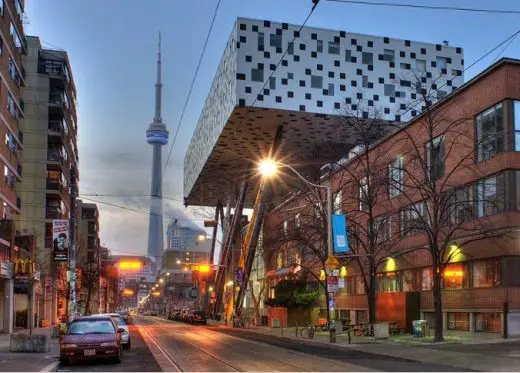 image from architect
Major buildings in this city include the Royal Ontario Museum and the Ryerson Image Centre Toronto. Architects who have designs built in the city include Daniel Libeskind, Snøhetta and Diamond Schmitt Architects.
Rio de Janeiro Architectural Tour, Brazil, South America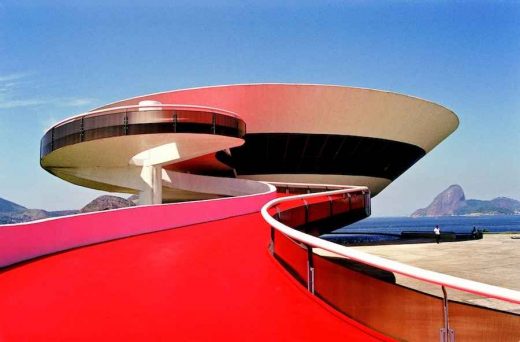 photo © Marcela Grassi
Celebrated buildings to be visited include the Niterói Contemporary Art Museum, the Ministry of Education building by celebrated architects Le Corbusier / Oscar Niemeyer and the Oscar Niemeyer Popular Theatre. Significant building designers with buildings in the city include architect Richard Meier and architect Christian de Portzamparc.
San Francisco Building Tours, California, USA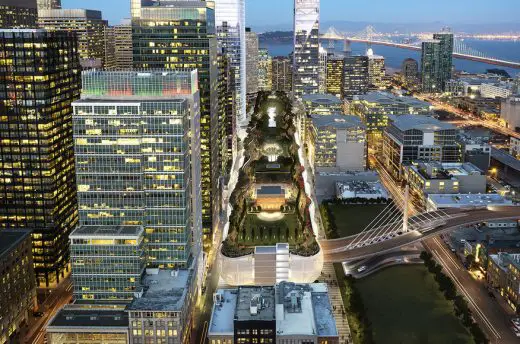 image courtesy of architects
Important buildings include the Contemporary Jewish Museum, the V. C. Morris Gift Shop by FLW, the de Young Museum, San Francisco Museum of Modern Art and the Federal Building. Leading architects with buildings in the city include Frank Lloyd Wright, Mario Botta, Herzog & de Meuron, Snøhetta, Daniel Libeskind, Morphosis Architecture and Foster + Partners.
Architectural Tour References
Architectural Tour References
Architectural Walking Tour References – selected comments on our guides below:
– Liverpool Reference, 2022
"the level of information on the buildings' architecture was pitched just right for us to take away new knowledge and understanding from an architect's perspective, but light enough to be an enjoyable and sociable morning for our team event."
– Budapest Reference
Repeat booking: "you have done a great job with your very professional attitude. You were very fast to understand and feel our wishes…"
– Barcelona Reference
We "Our trip was better than we could have ever expected…"
– Istanbul Reference
The guide "had good knowledge of the projects and the city in general, and gave us extensive and interesting information…"
Architecture Walks – How does it Work?
Introduction
e-architect has been operating Architecture Walking Tours since 2000.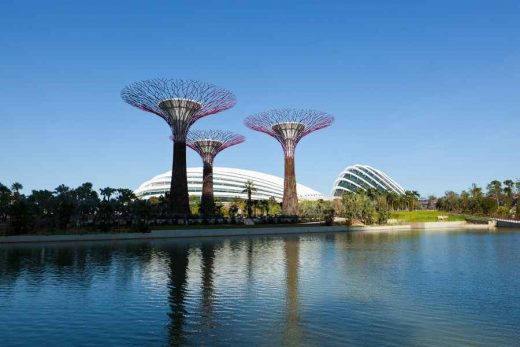 photo © Craig Sheppard
Adrian Welch and Isabelle Lomholt – directors of e-architect – both trained as architects. We realised some cities only had architecture tour guides that focused on the historical buildings. Over the years we've discovered thousands of people who wished to tour key contemporary buildings, within the historic context.
e-architect operate both architectural walking tours and architectural bus tours. Our guides all have an architectural background and many of them are also architects. We have a suggested itinerary for each city but many Clients request a tailored walking tour. Please consider how much time you need for your visit and your preferred mode of transport – some building tours work well by bicycle or bus, but typically walking is preferred.
We are more than happy to accommodate your needs and interests for your trip.
Architectural Tours can focus on contemporary buildings or on traditional buildings, or a mix of both. They can introduce the city's main buildings or it can be based on your group's interests. For some cities we can also arrange visits by bus.
e-architect have set programmes that aim to show the key buildings in a city. The walking tour can be tailored if sufficient notice is provided. For example a group of architects interested in social housing or new office buildings could be advised, therefore allowing a suitable programme to be agreed prior to their visit.

City Walks Contact
Contact Isabelle Lomholt to arrange your architectural tour: +44 (0)7952 149814 / isabelle(at)e-architect.com
e-architect are expanding our tour coverage and are interested to hear both from aspiring architectural guides and those interested in arranging a city tour.


Architectural Tours by Country
Our sister site focuses on building tours arranged by country rather than by city: Architectural Tours
We have numerous positive referrals for walking tours in a range of cities, please contact Isabelle for details. Typically our tours are for groups of architects from a specific design studio or from a certain architectural association or institution.
We have arranged visits for individuals and couples but please note our prices are not per person. Our architecture tour guides are paid by the hour so the more people on the tour the lower the individual price if paying jointly (most tours are paid by the office, association or institution).

Recent Architecture Tour Addition
Aarhus Architecture Walking Tours, Denmark
Visits can include Isbjerget housing design by SeARCH, CEBRA, JDS and Louis Paillard, Moesgård Museum by Henning Larsen Architects, Dokk1 (Public Library of the Year Award winner in 2016) by SHL Architects, and The Infinite Bridge (below).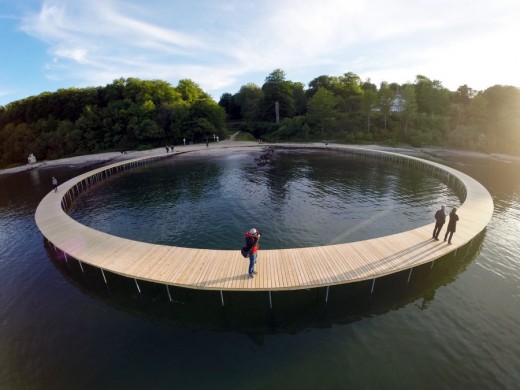 photo from Gjøde & Povlsgaard Arkitekter
USA Architecture Walking Tours
Walking Tours in Scotland – in Edinburgh and Glasgow:
www.edinburgharchitecture.co.uk/edinburgh-walking-tours – e-architect have been guiding visitors around the Scottish capital city since 2000. This is where our walking tour experience began, with over 100 groups shown both the world-famous historic buildings and the newer architectural designs, such as the Scottish Parliament building by Enric Mirlales with RMJM Architects.
www.glasgowarchitecture.co.uk/glasgow-walking-tours – Glasgow was our second city where we offered guided walking tour routes to visitors. The draw of Rennie Mackintosh and the Glasgow School of Art building was strong, but many visitors had other interests and the city is a great springboard to the Scottish Highlands and the West Coast.
Dubai Architecture Tour, UAE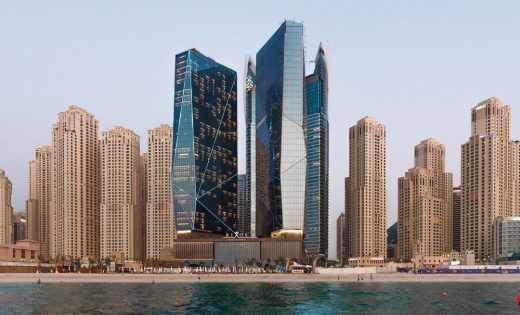 photograph © Elif Simge Fettahoğlu
The emirate located on the Persian Gulf is known for its skyscrapers and luxurious properties. Key architecture to visit include the world's tallest building, Burj Khalifa tower, the iconic waterfront hotel Burj al Arab, and the "Office of the Future" billed as the most advanced 3D-printed building in the world.
Photos for the international Building Tours – City Tour Guide by e-architect for groups page welcome