Building events 2023, Architecture across the globe, Design talks, Projects awards, Webinars images
Architecture Events from around the world
Architectural Exhibitions + Lectures + Awards + Debates + Seminars + Shows in 2023
post updated 9 June 2023
Building Events – now on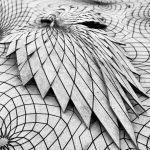 Architectural Events – rolling events diary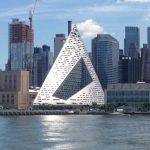 photo © Adrian Welch
+++
Architecture Events 2023
Architecture Events in 2023, chronological:
Ecocity World Summit, Barbican, London, England, UK
6-8 June 2023
The Design of the Workplace report launch on Wednesday 7 June from 10.30 am to 12.00pm at Ecocity World Summit at The Barbican.
Based on a survey of 3,400+ office workers nationwide, Design of the Workplace gives modern office workers, particularly among Gen Z and Millennials, a voice for the first time since the pandemic on the sustainability goals of their office buildings and employers.
The launch event will take place in a workplace installation co-designed by Brookfield Properties and Foster + Partners that brings to life the report findings, which amongst the key stats include;
• 93% of staff working in an environmentally friendly office feel happier in their job
• 75% of employees want to understand the carbon footprint of their workspace
• 35% of 18-to-29 year olds would consider leaving their company didn't demonstrate a genuine commitment to sustainable operational practices
Brookfield Properties Executive Vice President and Head of UK, Dan Scanlon, will also announce a pioneering new ESG strategy for the business off the back of the report at the breakfast event.
+++
Norman Foster Retrospective Centre Pompidou, Paris, France
Dates: 10 May – 7 August 2023
Location: Centre Pompidou, Paris, France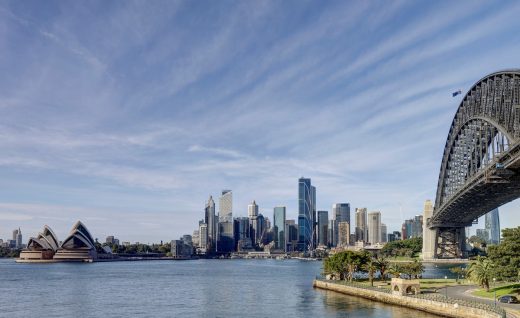 photo : Brett Boardman
Norman Foster Retrospective Centre Pompidou
Architect Norman Foster said:
'This exhibition traces the themes of sustainability and anticipating the future. The birth of the practice in the 1960's coincided with the first signs of an awareness of the fragility of the planet. These were the green shoots of what would later be named The Green Movement.
+++
Temple Bar Trust Events, London, England, UK
Future Temple Bar Talks
On Monday, 17 July 2023
Peter Murray will be in conversation with Ben Derbyshire, Chair of HTA Design LLP and Past President of the RIBA about his book Home Truths.
On Monday, 11 September
Peter Murray will be chatting with Architect Reinier de Graaf, partner of OMA (Office for Metropolitan Architecture) and co-founder of its think tank AMO, about his new book, 'architect, verb'
+++
China Dialogues Book
Together with the Power Station of Art in Shanghai, China we posted details of the presentation of a book by Vladimir Belogolovsky, that took place on 4 Sep 2022.
This online event was recorded and available for viewing at a later time.
The announcement link can be viewed here (in Chinese with an English translation feature): https://mp.weixin.qq.com/s/VdRsNels3hcwQM8eenlQBA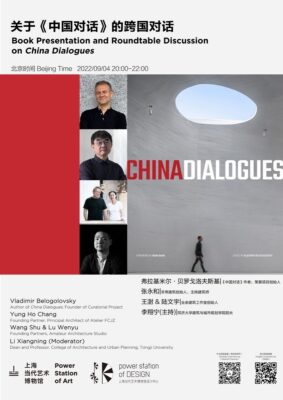 Blurb excerpts about the book by Vladimir Belogolovsky:
Li Xiangning: "With a refreshing query, engaging themes, and deep insights, Vladimir Belogolovsky's dialogues with China's cutting-edge architects investigate and illustrate a vivid scene of contemporary Chinese architecture."
Kenneth Frampton: "…Each conversation is an extraordinary testimony to the energy of an undeniable renaissance, in which these talented and highly cultivated architects are engaged in the common project of creating a civic culture for a new society…"
Steven Holl: "…China Dialogues tirelessly presents the Chinese architects who have embodied new freedom and promise…"
Jean-Louis Cohen: "…Belogolovsky lifts the veil on a prolific new generation of designers, who have in common a highly intellectualized and conceptual understanding of architecture…"
Juhani Pallasmaa: "…Belogolovsky shares his deep personal knowledge of current Chinese architecture and the leading individual designers, as well as their thinking and intentions…"
Aaron Betsky: "…This book assembles some of the very best practices not just in Asia, but in the world, displaying their work with photographs of great depth while letting the designers tell us about their sources, dreams, and aspirations…"
Luis Fernández-Galiano: "In China Dialogues Vladimir Belogolovsky charts a panorama of Chinese architecture through the words of its main players. He draws his 'landscape with figures' with excellent prose, deep understanding, and outspoken wit…"
Cui Kai: "Belogolovsky's book gathers an inquisitive collection of thoughts from outstanding Chinese architects; it is a critical documentation of the author's in-depth conversations about the past, the future, and the current moment of our architecture."
Vladimir Belogolovsky
Curatorial Project
48-15 11h Street, 4A
Long Island City, NY 11101
Tel. 718.415.9646
www.curatorialproject.com
+++
Future Of Cities Conversations Series, Madrid, Spain – international
The Norman Foster Foundation Presents The 'Future Of Cities' Conversations Series
In the face of crises like climate change and the COVID-19 pandemic, effective and positive change in cities is an imperative condition to optimising public health, social equity and environmental sustainability for urban centres and the rest of the world.
Norman Foster Foundation Future Of Cities Conversations
+++
Architecture as a New Geography
Bank of Georgia (Formerly Ministry of Highways): Pushing the Boundaries
A Discussion with Odile Decq and Jean-Louis Cohen
postponed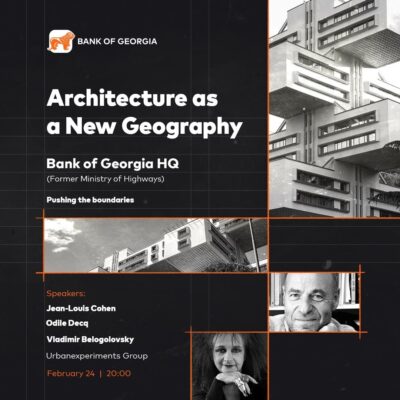 Online architectural discussion:
Architecture as a New Geography
with Odile Decq and Jean-Louis Cohen.
Vladimir Belogolovsky will moderate the discussion together with Niko Lekveishvili, the founder of Tbilisi-based TIMM Architects. We will discuss a remarkable building, the Bank of Georgia HQ (formerly the Ministry of Highways).
Built in Tbilisi, Georgia, in 1975, the building is one of the most iconic modernist structures in the former USSR. We will use it as a springboard to address the roles of megastructures, politics in architecture, conflicts between clients, architects, and the public, current trends, site/landscape, daring buildings versus nostalgia, and place of the public realm in contemporary architecture. Listeners will have a chance to ask questions. There will be live audiences in Tbilisi and Paris, and individual listeners around the world.
https://bankofgeorgia.zoom.us/j/96510831596
Intercontinental Curatorial Project
48-15 11h Street, 4A, Long Island City, NY 11101, USA
Tel. 718.415.9646
www.curatorialproject.com
**********
GENERAL INFO
Dallas Architecture Forum Architectural Events, Texas, USA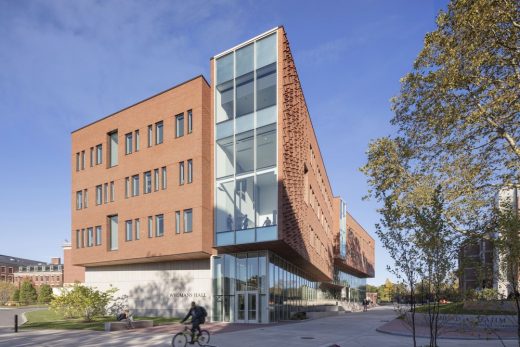 photograph by John Horner
Dallas Architecture Forum Architecture Events
Bartlett School of Architecture Events, London, England, UK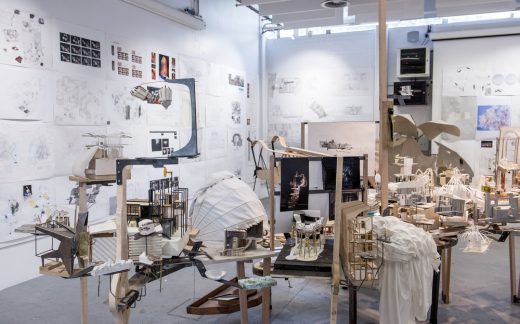 photo courtesy of UCL
Bartlett School of Architecture Events
DesignMorphine Events
DesignMorphine is a creative hub for design, developed through workshops, lectures, projects and explorations in the field of architecture, design and arts.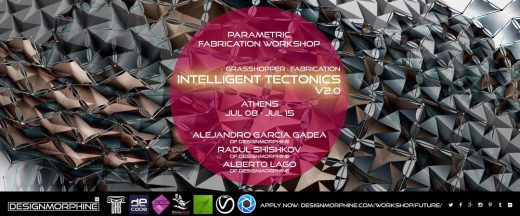 DesignMorphine Architecture Events
Cal Poly Pomona Events, Pomona, Los Angeles County, CA, USA
Cal Poly Pomona Architecture Events
Architectural Events
Architecture Events are added on the site daily over a 16 hour period. We cover architectural exhibitions, building talks, debates, conferences, book launches and competitions across the globe. Architecture Events welcome – please provide as a minimum one image and dates.
ARCHIVE
ESSEX Architecture Weekend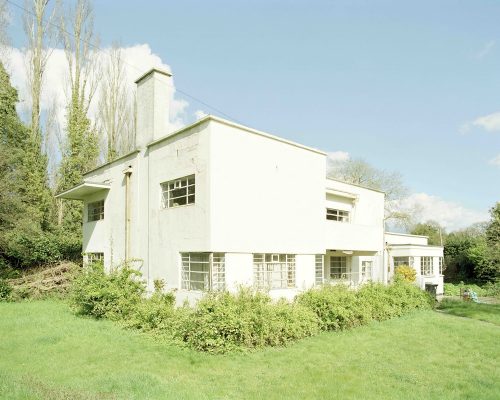 photograph © Catherine Hyland. Courtesy Focal Point Gallery
Architecture Events 2016 Archive
San Francisco Architecture Events, California, USA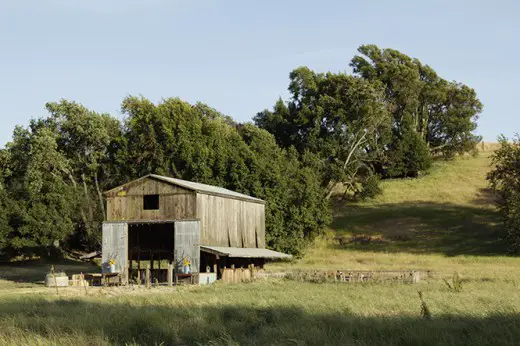 image Courtesy SF:AIA
San Francisco Architecture Events
Rice Design Alliance Events, Texas, USA
UB School of Architecture & Planning Buffalo Events, NY, USA
AA School Architecture Events, London, UK
V&A Architecture Events, London, UK
Architecture Centre Bristol, England
Faculty of Architecture University Hong Kong Events, China
The Turbulences FRAC Centre Event
University of Melbourne School of Design Architecture Event, Melbourne, Australia
AIA Kansas City Architecture Event
University of Westminster Events, London, UK : Building Lectures
Deutsches Architektur Museum – Building Exhibitions, Germany
Columbia University Architecture Event – GSAPP : NYC, USA
Events for the World Architecture Events page welcome