Building Events 2021, Architecture across the Globe, Talks, Awards, Webinars, Images, Projects
Architecture Events from around the world
Architectural Exhibitions + Lectures + Awards + Debates + Seminars + Shows in 2021
post updated 24 Jan 2021
Building Events – now on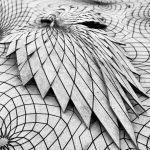 Architectural Events – rolling events diary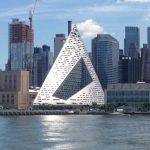 photo © Adrian Welch
Architecture Events – coming soon
Latest Architecture Events in 2021 added:
A Brief History of Brutalism at the Barbican Event in 2021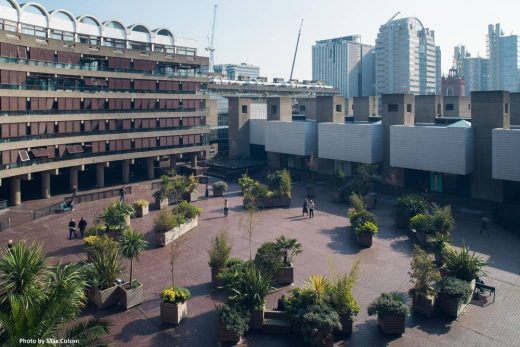 photo © Max Colson
'A Brief History of Brutalism at the Barbican' is ideal for anyone looking to gain more knowledge in architecture and design. Developed in association with Barbican, this short course provides an engaging and critical introduction to Brutalist architecture through the iconic and ground-breaking design of the Barbican.
More details around the course are available to read here: Barbican Event in 2021.
Booking closes next Monday at 9am.
Course Information:
Dates: Wednesday Evenings, 27 Jan – 3 Mar 2021
Time: 7-8.30pm, 17 Feb 7-9pm
Fee: £195
Taught online via live Zoom sessions, the course will spread over six seminars.
Who is the course for?
The course is ideal for anyone looking to gain more knowledge in architecture and design. No previous knowledge is required.
Organiser: Guildhall School of Music & Drama
Employment and Industry Update Webinar
21 Jan 2021
Following on from the findings of The Architecture and Interior Design Survey 2021, we invite you to our Employment and Industry Update webinar on Thursday 21st January at 12 pm.
Presented by Martin Bennell, Managing Director of FRAME Recruitment and Jack Pringle, Architect at Studio PRINGLE, the update will last around 45 minutes, including Q & A. We will reveal a snapshot of our findings from the survey as well as a market update around the challenges architects and designers alike are facing today.
If you would like to join us as we uncover the opinions of the sector's workforce, please e-mail Jasmine Stirling Jasmine.Stirling@frame-recruitment.com, and Jasmine will send you a link and calendar invite.
Live Webcast Seminar Is All About the Building Envelope
Valid for 7 AIA HSW and USGBC Credits
Live Webcast Event Coming January 26 Featuring Building-Envelope Education and Product Solutions.
Focus for architect education – live, webcast seminars will be topic-specific, so you'll know before registering if the courses fit you and your practice.
If the topic of Building Envelope interests you, register today for the January 26 event open to Eastern Time Zone architects. This live webcast event features 7 courses
all valid for AIA HSW and USGBC credit.
Register Here for the Building Envelope Event
Hot Topics include subjects like moisture, durability, green design, fire-resistance, and acoustic solutions.
Project Types include hospitality, education, high-rise, institutional, multi-residential, high-end residential, commercial, and healthcare.
Visit the ATS Website often to see other live seminars. We're adding new events each week.
Architecture Seminar Schedule 2021
An AIA Platform Provider and USGBC Education Partner.
America Training Solutions | 8612 Royton Circle, Raleigh, NC 27613
Architect@work London Returns As A Digital Summit
With A Focus On A Post-pandemic Society
27 + 28 January 2021
The Architect@Work talks programme has returned for 2021 as a digital summit. Over the past decade, this European trade show and exhibition has developed a reputation for tackling issues facing the profession, touching upon different materials and the environment that surrounds us. There has always been a continued focus on innovation and how architects can design a more sustainable future, across both cities and rural communities.
This year the organisers have dispensed with a specific theme but many of the panel discussions will be centred around our physical and mental wellbeing in a post-pandemic society. Without drawing specifically on design resolutions to a situation we don't yet fully understand, the talks at A@W2021 will address a future vision on the places where we will live, work and socialise. They will explore how we care for the most vulnerable and the fact that good design and the environment do not have to be sacrificed in the process.
Alex de Rijke of dRMM will discuss his Maggie's Centre in Oldham with Ab Rogers and Dame Laura Lee
It is important to gain a full picture of the built environment and so all the panels will feature speakers from a design background, as well as a client perspective – including commercial clients and local authorities. Some highlights include:
Healthy office environments as highlighted by the wellbeing expert Ben Channon and the head of design at The Office Group, Nasim Koerting;
Creating better homes for the elderly according to renowned architect Sarah Wigglesworth and Guy Flintoff from Retirement Villages;
Ways that we can make housing more equitable, featuring Sue Morgan – head of the Design Council – and rising star Yẹmí Aládérun from Islington and Shoreditch Housing Association;
The changes we will see to design outside that includes Transit Studio who organised the successful pedestrianisation project in Soho;
Considering the changing role of the suburbs with Peter Murray of the NLA and Georgie Day from Enfield Council;
And hear from two designers of the most recent Maggie's Centres – Ab Rogers and Alex de Rijke – alongside the woman that commissioned them, Dame Laura Lee.
The six panels will take place on 27th and 28th January and anyone can register for free at www.architect-at-work.co.uk.
Passivhaus and Low Energy Housing Design
Calendar IconEvent hosted by A. Proctor Group Ltd.
January 15, 2021 – online event
The Lockdown Webinar series continues on Friday 15th January at 10 am with a replay of "Passivhaus and Low Energy Housing Design". There will be a new live Q&A with Keira Proctor and the team.
Register below to make sure you don't miss out!
https://www.proctorgroup.com/webinar
The webinar covers the following topics:
– Passive and low energy design principles
– Efficient construction technologies
– Managing Moisture and indoor air quality
– "Fabric first" energy performance
The webinar is followed by a Live Zoom Q&A session hosted by A. Proctor Group Ltd. Managing Director, Keira Proctor, with a panel of technical experts.
Film by Nili Portugali Architect
Online Film Streaming : "And the alley she whitewashed in light blue" by Nili Portugali, Architect A.A Dip Israel
WATCH THE MASTERPIECE ART FILM AT HOME !
You can also book a day for Free Virtual Event for your Students / community
of Online Screening followed by live Q&A with  the creator.
"And the alley she whitewashed in light blue" by Nili Portugali, ArchitectA.A Dip / Director ( Israel )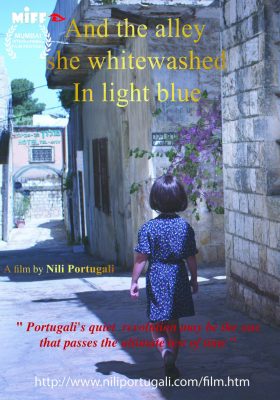 photo courtesy of architect Nili Portugali
A film crossing new boundaries – straddling the line between art and cinema
Interface between: Architecture & Art ; Innate Patterns/Phenomenology; Buddhist philosophy; Jewish culture
To whoever aspires to create timeless places endowed with spirit and soul, that we really we want to live in
After Worldwide Festivals and Awards
English subtitles: https://vimeo.com/ondemand/alley
French Subtitles: https://vimeo.com/ondemand/ruelle
Spanish Subtitles: https://vimeo.com/ondemand/callejon
Turkish Subtitles: https://vimeo.com/ondemand/gecit
Synopsis
At a time of existential threat to the physical and human environment, Architect Portugali takes us into an intimate journey that unfolds to a discovery of universal insights from her holistic/Buddhist/ scientific P.O.V: What is the secret of all Timeless places in which man feels 'at Home' & what is that ' Pure Art of making' that creates them? At any culture; place; time.  Via reconstructing childhood memories engraved on each stone of the holy Kabbala city's history of Tsefat,
Architecture Events 2021, chronological:
Desert Cast – Towards an Identity, Sharjah, UAE
Opening at 1971 – Design Space, The Flag Island, Sharjah, during the following timings: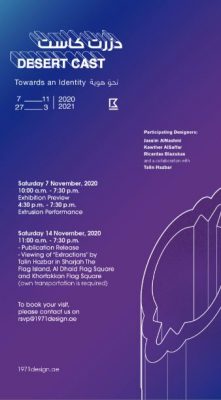 From 14 November 2020 onwards, visitors are welcome to view Extractions by UAE-based artist Talin Hazbar who has created public installations at the Flag Island, Al Dhaid Flag Square and Khorfakkan Flag Square within the context of the exhibition (own transportation is required). 1971 – Design Space will provide visitors with a map of the places upon request.
Furthermore, the series "XLVI" by the Desert Cast Team is on view at Al Badayer Retreat, Al Madam, approximately 1 hour drive from 1971 – Design Space, (own transportation is required).
About the Exhibition
Desert Cast – Towards an Identity is an exhibition by the three Kuwait-based designers Jassim AlNashmi, Kawther AlSaffar and Ricardas Blazukas. Hybridising motifs of Kuwait's past and present, the exhibition contributes to the development of local design identity through its re-application of regional and borrowed elements. The trio invited the UAE-based designer Talin Hazbar to express her interpretation of Desert Cast by investigating the architecture of the United Arab Emirates through her research. The results are showcased through public installations titled Extractions, located within the Emirate of Sharjah.
1971 – Design Space has taken all the necessary precautions so that visitors can enjoy their stay while remaining as safe and comfortable as possible.

[  جـاســــــــم  ]
Modular Prefab & Construction Tech Senate Amsterdam, The Netherlands
November 2021
A digital disruption wave is hitting all industry sectors including construction and it is undoubtable that modular constructions can go hand-in-hand with technological development. The basis of volumetric modular systems, or prefabricated construction, is the initial digital 3D design and the ability to utilise Building Information Modelling
(BIM) to ensure the building is suitable for the planned location and design requirements. It is also behind the stackable modules used in several storey homes or larger industrial buildings, including hotels and office blocks.
McKinsey & Company calculated that, the market value for modular in new real-estate construction alone could reach $130 billion in Europe and the United States by 2030, delivering annual cost savings of $22 billion. In many countries, modular construction is still very much an outlier but there are strong signs of what could be a genuine broad-scale disruption in the making. It is already drawing in new competitors—and it will most likely create new winners and losers across the entire real estate and construction ecosystem.
Many factors determine whether a given market is likely to embrace modular construction, but the two biggest determinants are real-estate demand and the availability of skilled construction labor. In places such as Germany's major cities and the southern part of the United Kingdom, labor shortages and large-scale unmet demand for housing intersect, making this model particularly relevant.
Join us at The Modular & Prefabrication Construction to earn insightful knowledge and fruitful discussion on understanding emerging construction technologies, including robotics, 3D imaging and even the use of RFID-BIM which are becoming increasingly leveraged to aid the design and development of modular construction. Those technological capabilities are enhanced, sped up and become more cost-effective and sustainable, when utilised in a controlled by factory setting.
WHY YOU CANNOT MISS THIS EVENT
• Learn how to enhance the prefab buildings design with an architectural approach • Develop the right digital manufacturing line for precast modules • Increase the efficiencies of modular construction with integrated supply chain system • Understand the tendering and contracting system in modular construction • Take advantage of the deployment of IoT, PPVC, DfMA, RFID-BIM, VDC, IDD, and prefab data center for off-site construction • Exploring the applications of wood concrete composite panels, mass engineered timber, and steel concrete composite systems
Please find attached PDF brochure for more content details and our contact information should you have any further inquiries.
Only limited seats are allocated for this Summit. Group registration package available with terms and conditions applied.
Rethinking The Future Awards
RTF Architecture, Construction & Design Awards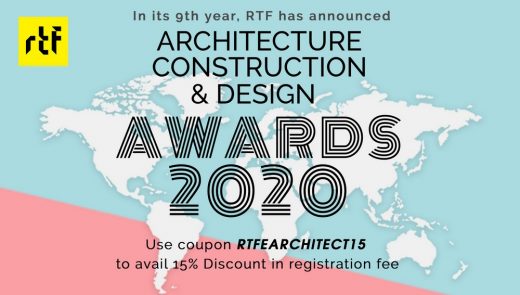 In its 9th consecutive year, with the launch of Architecture, Construction, and Design Awards 2020, Rethinking The Future (RTF) is inviting architects and designers to submit their projects under the various building, interior, and product categories. RTF now offers even more opportunities for encouraging the accomplished and upcoming minds of the fraternity.
Enjoy 15% discount on standard registration fees by quoting our code, see:
House for Cars. Bakhmetyevsky and Other Garages, Russia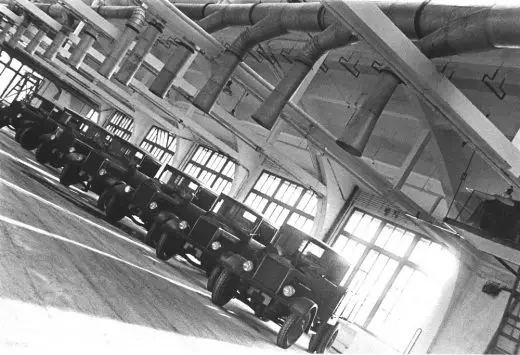 photograph : Boris Ignatovich. Our firstborns. 1929. From the collection of the Multimedia Art Museum, Moscow
On October 29, 2020, the Jewish Museum and Tolerance Center opened the exhibition "House for Cars. Bakhmetyevsky and Other Garages", which will show the era of the 1920s-1930s from a not quite familiar side: through the prism of the history of the Moscow garage.
The exposition in the space of the Jewish Museum – the former Bakhmetyevsky bus depot, built in the second half of the 1920s – will include three thematic sections that not only recreate the image of the era as a whole, but allow you to feel the specifics of the first decades of Soviet motorization and see the beauty of early garage architecture.
The exhibition will show projects of garages of the 1920s-1930s from Moscow and federal archives, including materials previously unknown to the general public, vehicles of this period, personal belongings and documents of such famous heroes of their time as Vladimir Mayakovsky, Viktor Shklovsky, Konstantin Melnikov, Vasily Shukhov and many others.
Exhibition curators: Liya Chechik and Olga Shurygina.
Please note, due to the outbreak of COVID-19, some of the events below may be postponed, we are trying to update the previously confirmed dates:
************
Architecture Events 2021
Architecture Events in 2021, chronological:
Asia Pool & Spa Expo, China
Dates: Mon, 10 May 2021 – Wed, 12 May 2021
Location: Canton Fair Complex, Guangzhou, China
Asia Pool & Spa Expo, as the most famous pool/spa exhibition in Asia, is attracting more and more well-known international brands both at home and abroad to tap into China market, such as Pentair, Hayward, Emaux, Evoqua, SPECK Pumpen, Dryden Aqua, Purapool, Tecmark, Lovibond, Chemoform, Aquarine, Laswim, Poolstar, VIGOR, Firsle, Mona Lisa, Freesea, Landyand so on.

The 11th Asia Pacific Floor Fair (CGFF2021), China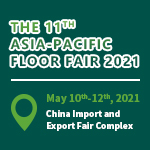 Date: May 10-12th, 2021
Venue: China Import & Export Fair Complex
Website: http://www.cgff.net/index.php?lang=en
Lucca Biennale X Edition postponed to 2021
Aug 1st – Sep 26, 2021
X EDITION NEW DATES
As a result of the Covid-19 pandemic developments, the organizing committee of Lucca Biennale Cartasia has decided to postpone the tenth edition of the event from August 1st to September 26th, 2021.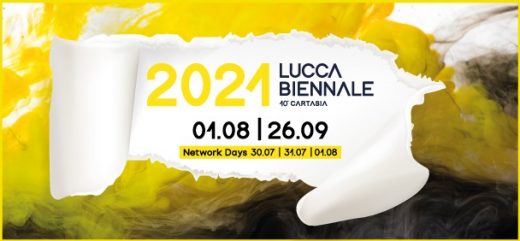 We are working and will continue to work to maintain the safety of all those who work at or participate in the event, as artists and audience, and to maintain the integrity of the Biennale and its many sections.
That is why the Biennale does not stop. Great ideas are planned for the next edition: events, exhibitions, seminars, conferences involving countries such as Japan, as well as artists and speakers from all over the world. We are working on an edition rich in culture, art, events to celebrate the tenth anniversary of the event.
Postponing the event is above all a form of respect towards the city of Lucca, the participating artists and the public involved: we are going to be able to gather again in summer 2021, to live together the beauty of art.
After the tenth edition, in 2021, the eleventh edition will take place, as planned, in 2022 bringing the Lucca Biennale back to even years.
Thanks to every single person who continues to support us, we are at your disposal for any request.
To all, a deep wish for creativity, art and culture.
www.luccabiennale.com
Oman Real Estate Expo 2021, Muscat, Oman, The Middle East
22 – 24 March 2021
Due to the outbreak of COVID-19 across the globe, the decision has been taken to postpone Oman Real Estate Exhibition (OREX) 2020, 30th March to 1st April 2020.
ODBW will now take place between 22 to 24 March 2021, at the Oman Convention & Exhibition Centre (OCEC), Muscat, Oman.
This decision is supported by the Ministry of Health, Oman Real Estate Association and Omanexpo.
We have been having regular dialogue with the Ministry of Health, Oman, as well as the Oman Real Estate Association, in relation to COVID-19. We as organisers must commend the way that the COVID 19 (Coronavirus) outbreak is being very competently controlled in Oman, we must be conscious that many organisations within our community are currently facing difficulties travelling around the world. It is for these travel reasons that ODBW will be postponed until 2021.
Hall 2, Oman Convention & Exhibition Centre, Muscat, Sultanate of Oman
This property event is held concurrently with Oman Design & Build Week.
OREX is endorsed by the main regulators and facilitators in Oman: The Ministry of Housing and Oman Real Estate Association.
27th World Congress of Architects – UIA2020RIO, Brasil, South America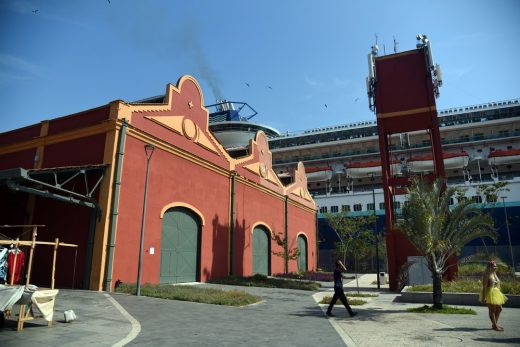 Riotur – photo © Alexandre Macieira
27th World Congress of Architects – UIA2020RIO will be held in Rio de Janeiro, Brazil
UIA World Congress of Architects is postponed to 2021:
July 18 – 22, 2021
27th World Congress of Architects – UIA2020RIO
Home page – www.uia2020rio.archi (with English and Spanish versions)
Facebook – www.facebook.com/uia2020rio
Instagram – @uia2020rio_congress
Linkedin – www.linkedin.com/company/uia-2020-rio/
Twitter – @uia2020rio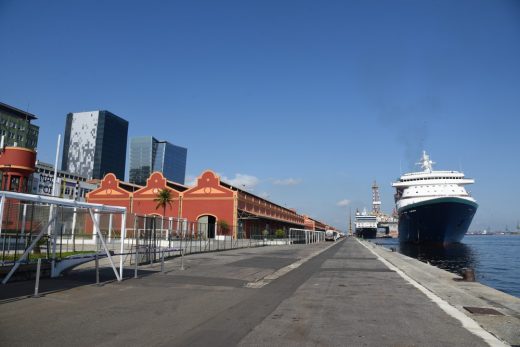 Riotur – photo © Alexandre Macieira
Dallas Architecture Forum Architectural Events, Texas, USA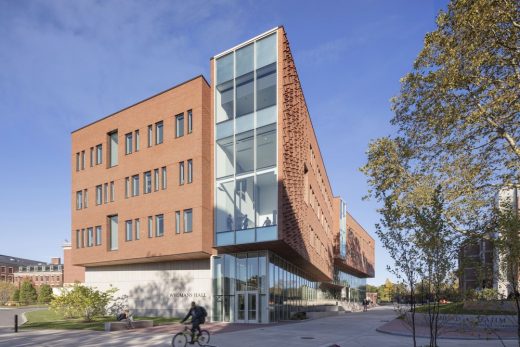 photograph by John Horner
Dallas Architecture Forum Architecture Events
Bartlett School of Architecture Events, London, England, UK
The Bartlett, UCL's Faculty of the Built Environment, marks 100 years of radical thinking with Bartlett 100:
A full programme of events throughout the year will engage the public in the work of The Bartlett across the built environment.
Summer Show 2017 photo of models in the ground floor space: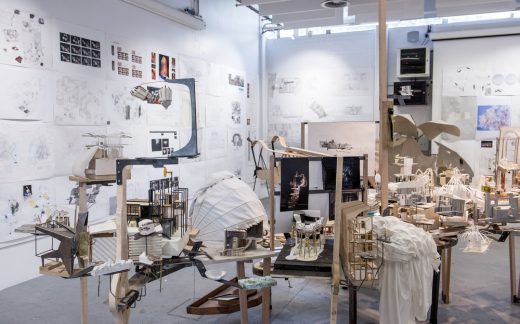 photo courtesy of UCL
Bartlett School of Architecture Events
Architectural Aspirations: A Guided Tour of the RIBA, London, England, UK
Every second Saturday of the month, 2.30pm to 3.30pm, and every fourth Tuesday of the month, 6.30pm to 7.30pm.
RIBA, 66 Portland Place, London, W1B 1AD
£10 per person
Visit the home of architecture and hear about the places and faces behind George Grey Wornum's winning design for the RIBA on Portland Place. Dedicated educators describe the landmark building before finishing with an introduction of the forthcoming exhibition.
Website: Guided Tour of the RIBA Event
Specifi Architecture Events, UK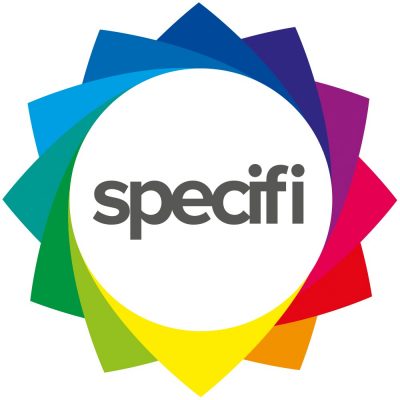 image courtesy of architects
DesignMorphine Events
DesignMorphine is a creative hub for design, developed through workshops, lectures, projects and explorations in the field of architecture, design and arts.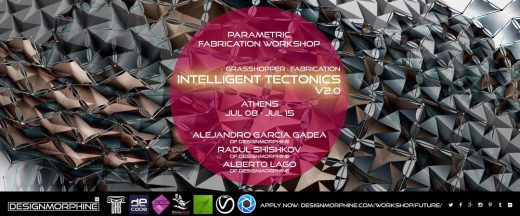 The firm have conducted over 30 workshops and courses in Europe, the Middle East and USA. Among them are successful collaborations with Harvard and MIT. They have planned workshops for Europe, Asia and USA.
DesignMorphine Architecture Events
London Festival of Architecture 2019, London, England, UK
London Festival of Architecture 2019 Events
Cal Poly Pomona Events, Pomona, Los Angeles County, CA, USA
Cal Poly Pomona Architecture Events
Architectural Events
Architecture Events are added on the site daily over a 16 hour period. We cover architectural exhibitions, building talks, debates, conferences, book launches and competitions across the globe. Architecture Events welcome – please provide as a minimum one image and dates.
ARCHIVE
Building a Gallery / Architect Fred Fisher speaks with L.A. Louver's Peter Goulds
Dec 16, 2020
L.A. Louver founder Peter Goulds and the architect Frederick Fisher: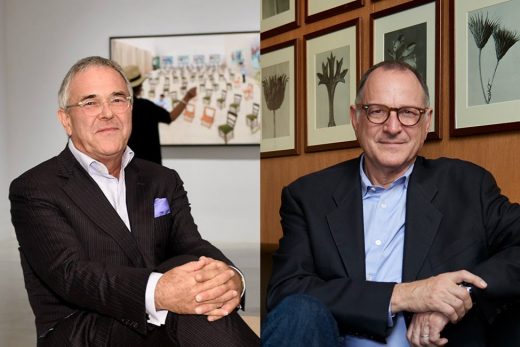 photo courtesy of ThirdEye
Conversation between L.A. Louver founder Peter Goulds and the architect Frederick Fisher, taking place on Wednesday, December 16 at 2PM PST / 5PM EST via Zoom.
ESSEX Architecture Weekend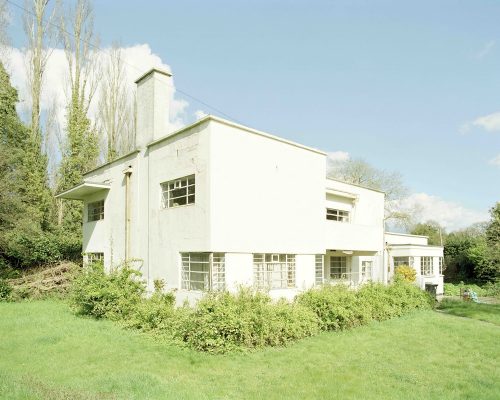 photograph © Catherine Hyland. Courtesy Focal Point Gallery
Architecture Events 2016 Archive
San Francisco Architecture Events, California, USA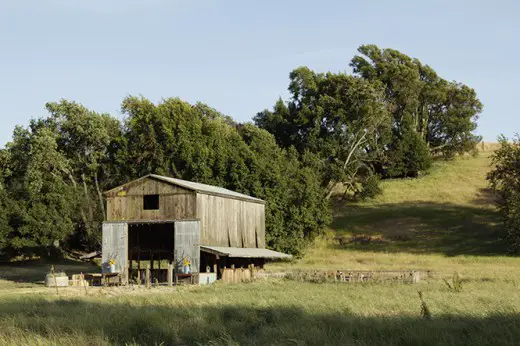 image Courtesy SF:AIA
San Francisco Architecture Events
Rice Design Alliance Events, Texas, USA
UB School of Architecture & Planning Buffalo Events, NY, USA
AA School Architecture Events, London, UK
V&A Architecture Events, London, UK
Architecture Centre Bristol Events, England
Faculty of Architecture University Hong Kong Events, China
The Turbulences FRAC Centre Event
University of Melbourne School of Design Architecture Event, Melbourne, Australia
AIA Kansas City Architecture Event
University of Westminster Events, London, UK : Building Lectures
Deutsches Architektur Museum – Building Exhibitions, Germany
Columbia University Architecture Event – GSAPP : NYC, USA
Events for the World Architecture Events page welcome