Building Events 2021, Architecture across the Globe, Design Talks, Awards, Webinars Images, Projects
Architecture Events from around the world
Architectural Exhibitions + Lectures + Awards + Debates + Seminars + Shows in 2021
post updated 17 January 2022
Building Events – now on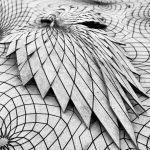 Architectural Events – rolling events diary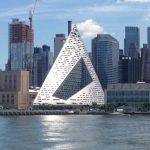 photo © Adrian Welch
Architecture Events 2022
Architecture Events in 2022, chronological:
2022 Cal Poly Pomona ARC/LA Firm Day, CA, USA
January 26, 2022
The Department of Architecture and Landscape Architecture will be holding their yearly Firm Day 2022 on Wednesday January 26th at the Interim Design Center (bldg 89), at Cal Poly Pomona. Please use the link below if you wish to purchase a ticket:
https://www.eventbrite.com/e/cpp-arcla-firm-day-2022-tickets-217108205487
Call for Abstracts – 5th International Conference of Contemporary Affairs in Architecture and Urbanism
11-13 May 2022
Alanya HEP University, Alanya, Turkey
30 January 2022: deadline for abstract submission
Fee waiver policy added, more than 10 journals and publishers will support our conference
www.iccaua.com
The organizing committee of the 5th International Conference on Contemporary Affairs in Architecture and Urbanism (ICCAUA 2022) invite you to participate in this recently emerged professional platform of exchanging ideas and research studies. The ICCAUA 2022 conference will be held online at Alanya HEP University/Alanya/Turkey, on 11-13 May 2022.
For this year's conference, they will focus on Architecture and Technology, Sustainability and Urban Design, Heritage and Cultural Landscapes, Habitat Studies, Infra Habitation and Civil engineering.
Important note: For this year conference they added 'Fee Waiver Policy'.
Important note: For this year conference we are planning to publish more than 80 percent of the accepted articles in the 'Sponsored Journals' and/or in the book chapters.
Important note: For this year conference, the world-famous 'journal of sustainability' will support us with one special issue and we also will have ESCI, Scopus and DOAJ indexed journals, book chapters. Apart from that, all the accepted articles of this conference for conference full book proceedings will receive DOI numbers and will be indexed in Google Scholar, Academia, Publons.
Important note: Apart from the standard English session that we are doing yearly. Due to the request of many authors from Turkey and Arabic countries, we open separate Arabic and Turkish sessions. So, if you want to participate in Arabic session or Turkish session you can send directly your abstract in Turkish or Arabic.
To participate English session please see: https://iccaua.com/page/home
To participate Turkish session please see: https://iccaua.com/page/turkce
To participate Arabic session please see: Arabic session
Future Of Cities Conversations Series
The Norman Foster Foundation Presents The 'Future Of Cities' Conversations Series
In the face of crises like climate change and the COVID-19 pandemic, effective and positive change in cities is an imperative condition to optimising public health, social equity and environmental sustainability for urban centres and the rest of the world.
Norman Foster Foundation Future Of Cities Conversations
Modular Prefab & Tech Senate, London, UK
Reinventing practices for faster, leaner and higher quality construction through cutting-edge innovations
20 – 21 April 2022
Sheraton Grand London Park Lane, London, England, UK
The housing crisis in the UK has been widely acknowledged: home-building rates are just half of the 300,000 required annually and are insufficient to meet accumulated need. The failure to meet these supply levels is partly explained by the challenges that the industry is facing, such as low productivity, labour shortages, lack of collaboration and failure to embrace new technologies. Modern methods of construction (MMC), manufacturing methods that harness digital techniques, Building Information Modelling (BIM) and offsite manufacture have all been widely promoted as solutions to industry challenges, with a particular emphasis on the potential of offsite manufacturing for residential housing.
Construction in general, and housebuilding in particular, will play a vital role in the UK's post-COVID recovery. More can be done within the construction and housebuilding sector to develop a vision of how the uptake of modular methods, offsite manufacturing and MMC will be part of this recovery, and could also help to tackle regional inequalities and address the 'levelling-up agenda'. This will require collection of data on where components are both manufactured and used, in order that the geographies of production can be understood and used to inform decision making about sustainable and responsible procurement.
However, as we have seen there have been issues in delays in the global supply chain, raw materials and increasing shortages in skilled manpower have accelerated the move towards Modular, Precast and Prefabrication.
With Opportunities coming into the hot markets such as data centres, logistics, residential and life sciences the catalyst has been set for companies now to embrace the Modular Precast and Prefabrication in the United Kingdom.
Modular, Prefab & Construction Tech is aimed to create a premier destination for professionals working across the built environment to gain insights and experience first-hand on the latest innovations and opportunities in modern methods of construction to streamline workflows, improve productivity, expand the scope of projects, expand access to data, enhance collaboration and generate stronger profit margins.
WHY YOU CANNOT MISS THIS EVENT
• Addressing the causes of the productivity gap in the global construction industry and introducing the right tools and strategies to overcome it
• Exploring innovations to improve processes and workflow to drive efficiency, safety and sustainability of your modular and prefab projects
• Delving into the cutting-edge ideas, processes and systems being developed in the construction industry across single-trade, multi-trade and modular manufacturing processes
• Enhancing collaboration between project stakeholders in from planning and design to improving fabrication efficiency and streamlining logistics and job site operations
• Exploring the latest in construction technology shaping from drones and laser scanning, to robotics and AR, to IoT and automation and how you can leverage them in your business
Limited seats are allocated for this event. Group booking package available with terms and conditions applied.
Arctic Design Vault
Arctic Design Vault, a non-profit program sponsored by Design Daily, is archiving the world's architectural digital memories in a deep-freeze repository 800 feet underground and stored in a renovated industrial facility for at least 2,000 years. The first preservation will be deposited near Global Seed Vault in Norway by the end of 2023. Now the program is calling for design works, including but not limited to drawing, rendering, photography, from concept to built form.
About Program
Initiatives
With the emerging architectural design works that defined various historical marks, it has a tendency to be deserted, obsolete, or worst-case scenario, though improbable, losing these works through a global calamity. Thus, documenting, preserving, and storing these design works are necessary.
Approach
Through the collaboration with multiple channels, and collected drawings, renderings, photographs from architects, firms and designers in a secure process. The design repository will be stored in the deep-underground Arctic vault built by Design Daily or trusted third parties in Svalbard, Norway.
Benefits
As a part of the future heritage, preserving today's design works are becoming important to avoid it being obsolete. Sponsored by Design Daily, archiving these works through advanced technics of storage helps ensure the safety and preservation of these data for future generations.
Steps to Join
Here's the step by step guide to joining the Arctic Design Vault program.
– Click to visit Design Daily User Center
– Register a new account and login user center
– Find the What's New page and form to leave your information
– One email will be sent to you with unique link
– Open the link to upload your design works to Design Daily
– Design Daily stores the repository underground
– Claim your activity badge on profile page after archiving
Timeline:
The preservation program proceeds round by round, and the first vault will be deposited by the end of 2023.
from 20 Jun 2021: Register program with Design Daily
1 Oct 2022: Upload design works through User Center
31 Dec 2023: Deposit the repository into underground
Frequently Asked Questions
– Is it free to join the Arctic Design Vault program?
Absolutely FREE. Since it is a non-profit program sponsored by Design Daily, the participants, as well as memberships, don't have to pay any fees at any stage. The program is permanently free.
– Who owns the copyright of the submitted design works?
The copyright of the work belongs to you or its original holder from beginning to end. The program is a repository for archiving architectural digital memories. We will not use these works without permission and authorization. Even if getting your permission and authorization, we still have no intention to use your design work in any condition.
– Which certain form of storage are you using to preserve design?
We will collaborate with a trusted third party to convert all digital design works (in the form of binary code) to grey pixels that are inscribed into a four-level grey film that contains eight million data points per frame which contain around 120 GB which could be readable through a digital scanner, microscope, etc. This technology is structured on open-source principles to protect the information at the same time making the data accessible whenever it is needed through a digital scanner and open-source software. At the same time, we still use solid-state hard (SSD) drives for storage as a backup.
– How would this last 2000 years?
The storage for this data would be located deep inside an arctic mountain in Svalbard and it is a demilitarized zone. Thus, making this location suitable to protect valuable data. The cool dry conditions prolong the longevity of the data being stored in this vault. There are successful cases for preventing the loss of irreplaceable data, for example, Global Seed Vault, Arctic World Archive, where they are in the same area with same philosophy.
Official Website https://arctic.designdaily.net/
Contact arctic@designdaily.net
The 12th Asia Pacific Floor Fair (CGFF2022), China
Date: 9-11 August 2022
Venue: China Import & Export Fair Complex
Address: No. 380, Yuejiang Zhong Road, Guangzhou, China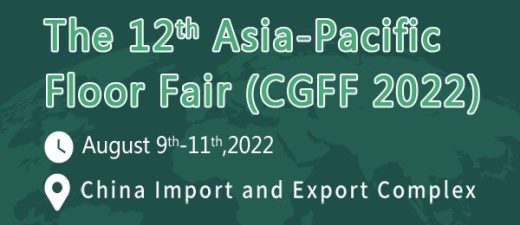 Website: http://www.cgff.net/index.php?lang=en
TAB 2022, Estonia
7 Sep – 31 Oct 2022
TAB 2022, organised by Estonian Centre for Architecture will take place from September 7th – October 31st, 2022.
**********
GENERAL INFO
Dallas Architecture Forum Architectural Events, Texas, USA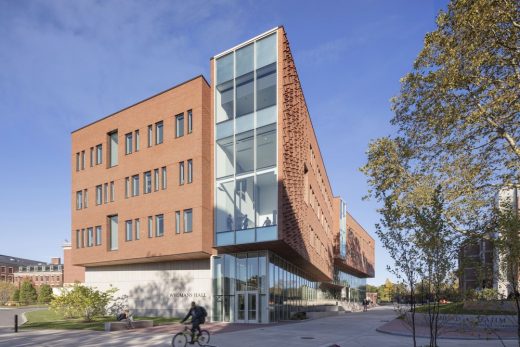 photograph by John Horner
Dallas Architecture Forum Architecture Events
Bartlett School of Architecture Events, London, England, UK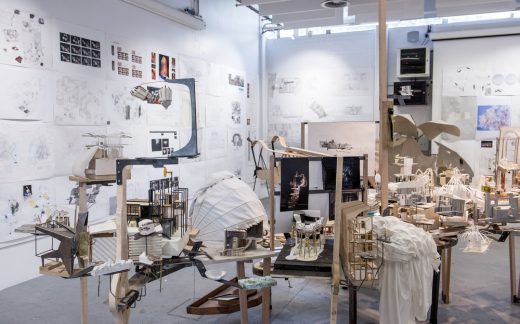 photo courtesy of UCL
Bartlett School of Architecture Events
DesignMorphine Events
DesignMorphine is a creative hub for design, developed through workshops, lectures, projects and explorations in the field of architecture, design and arts.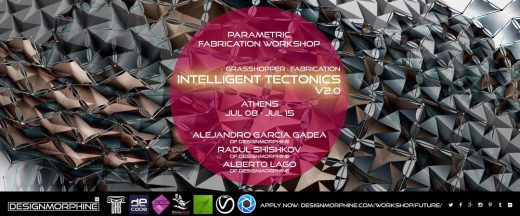 DesignMorphine Architecture Events
Cal Poly Pomona Events, Pomona, Los Angeles County, CA, USA
Cal Poly Pomona Architecture Events
Architectural Events
Architecture Events are added on the site daily over a 16 hour period. We cover architectural exhibitions, building talks, debates, conferences, book launches and competitions across the globe. Architecture Events welcome – please provide as a minimum one image and dates.
ARCHIVE
ESSEX Architecture Weekend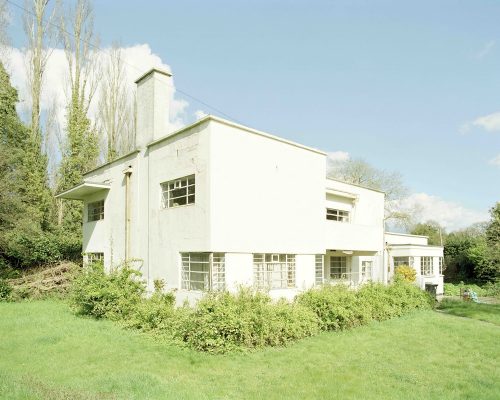 photograph © Catherine Hyland. Courtesy Focal Point Gallery
Architecture Events 2016 Archive
San Francisco Architecture Events, California, USA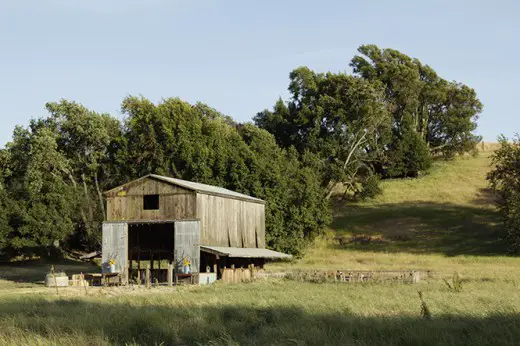 image Courtesy SF:AIA
San Francisco Architecture Events
Rice Design Alliance Events, Texas, USA
UB School of Architecture & Planning Buffalo Events, NY, USA
AA School Architecture Events, London, UK
V&A Architecture Events, London, UK
Architecture Centre Bristol, England
Faculty of Architecture University Hong Kong Events, China
The Turbulences FRAC Centre Event
University of Melbourne School of Design Architecture Event, Melbourne, Australia
AIA Kansas City Architecture Event
University of Westminster Events, London, UK : Building Lectures
Deutsches Architektur Museum – Building Exhibitions, Germany
Columbia University Architecture Event – GSAPP : NYC, USA
Events for the World Architecture Events page welcome