Building events 2023, Architecture across the globe, Design talks, Property projects awards, Webinars images
Architecture Events from around the world
Architectural Exhibitions + Lectures + Awards + Debates + Seminars + Shows in 2023
post updated 29 November 2023
Building Events – now on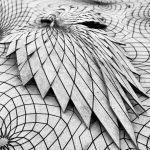 +++
Architecture Events 2023
Architecture Events in 2023, chronological:
+++
12th International Landscape Biennial of Barcelona
Catalunya, Spain
27 – 28 November 2023
It will delve into the theme of "The Poetics of Remediation".
This year, 32 experts, including renowned professionals in the field, jury members, academics, and researchers, will be participating with their presentations.
Prominent speakers include the landscape architect and experimental vegetation activist Cassian Schmidt, the Thai landscape architect Koch Voraakkhom, theorists Gareth Doherty (Harvard University) and Tim Watermann (UCL), landscape architect Catherine Mosbach, and the author of "Water Lore" in Australia, Gini Lee, among others.
The Biennial returns as an in-person event, but with free and open streaming events for registered attendees.
Symposium in the Music Palace:
On November 27, 2023, a presentation day for projects chosen as finalists for the Rosa Barba International Landscape Prize in the 12th edition of the Biennial. Venue: Petit Palau.
On November 28, 2023, a theoretical reflection day on the theme "The Poetics of Remediation", with input from the juries of the Rosa Barba and Ribas Piera Prizes, as well as invited keynote speakers. Venue: Petit Palau.
On November 28, 2023, as part of the Biennial's closing, the winning projects for both the Rosa Barba and Ribas Piera Prizes will be announced in an event at the Palau de la Música.
On November 28, 2023, there will be a Pop-up Green ephemeral intervention and a closing celebration. Venue: Pavelló Mies van der Rohe.
12th International Landscape Biennial of Barcelona
+++
First major retrospective of I. M. Pei
M+, Hong Kong's Global Museum of Contemporary Visual Culture
June 2024: Opening
Location: West Gallery, M+
M+, Asia's first global museum of contemporary visual culture, located in the West Kowloon Cultural District in Hong Kong, announces details of major exhibitions, M+ Facade commissions, and the cinema programme for its third year since opening in November 2021. The 2024 programme covers a broad range of disciplines including visual art, design and architecture, moving image, photography, and fashion.
The programme includes the Special Exhibition I. M. Pei: Life Is Architecture, the first major retrospective of the seminal Chinese American architect I. M. Pei (1917–2019), opening in June 2024. Among the high-profile projects I. M. Pei realised over the seven decades of his celebrated career are the National Gallery of Art East Building in Washington, D.C., the modernisation of the Grand Louvre in Paris, Bank of China Tower in Hong Kong, and the Museum of Islamic Art in Doha.
To lend a contemporary lens to Pei's work, M+ presents newly commissioned photographs of his iconic and lesser-known buildings by a new generation of photographers from around the world including South Ho, Naho Kubota, Lee Kuo-min, Giovanna Silva, Mohamed Somji, Tian Fangfang, and Yoneda Tomoko. Architectural models of Pei's built and unbuilt projects will also be made in collaboration with architecture schools at The University of Hong Kong and The Chinese University of Hong Kong.
+++
Service Design Global Conference
Helsinki, Finland
Service Design Global Conference 2024 in Helsinki brings top talents together
The Service Design Global Conference 2024 (SDGC24), a global event for professionals and design enthusiasts alike, will be happening in Helsinki next Autumn 2024.
The prestigious conference of the Service Design Network will gather world class service design cases, talents, innovators and other players. It aims to bring wider visibility to service design with the theme for the 2024 conference being "Designing for Impact: Strategic Leadership with Service Design".
With more than 900 participants, the Global Conference has been organised for 16 years since 2008 and took place in cities around the world.The latest gathering in 2023 was hosted both in Berlin and online. In 2024, the event in Helsinki will be produced by the Global Service Design Network along with its local chapter SDN Finland. The event is organized with the support of Finnish designers association Ornamo Art and Design Finland, and other partners from academia to business.
Eliisa Sarkkinen, Head of SDN Finland and Lead Service Designer at Siili Solutions, is happy to have the conference finally in Finland. "The event will be a hub of creativity and a place to look into the future of our innovative capabilities. In SDGC24, we want to embrace design enthusiasts from early practitioners to global decision makers connecting tech and design, strategy and business", Sarkkinen states.
The conference theme sets the stage for exciting keynotes, workshops, and networks about the role and impact of service design and how creativity is crucial for the service business. The stage will welcome all world class service design cases, innovations, businesses, and talents.
Finnish tech-driven companies are strong users of design
Salla Heinänen, Executive Director at Ornamo Art and Design Finland, has followed the growth and transformation of the design scene in Finland with positivity. The turnover in 2021 of the Finnish design sector was €15.4 billion euros, with an impressive 2/3 share in digital design. The development that has occurred in the software business is strongly linked to the digitalisation of society and business.
"Design is based on human understanding, and as a field of expertise, its potential as part of the digital economy is widely identified in Finnish companies. Thanks to our strong tech-intensive culture, Finland is one of the forerunners in service design", states Heinänen.
Service Design Network in a nutshell
The Service Design Network (SDN), founded in 2004, is the leading non-profit institution for expertise in service design and a driver of global growth, development, and innovation within the practice. Through national and international events, online and print publications and coordination with academic institutions, our member-based network connects multiple roles.
www.service-design-network.org
Ornamo Art and Design Finland in a nutshell
Finland's largest multidisciplinary design community, Ornamo, advances the profession of designers and promotes the role of design in society. Founded in 1911, Ornamo has 3,000 members.
www.ornamo.fi/en
+++
2024 London Festival of Architecture
#LFAat20: Reimagine
In a time of climate and cost of living crises, social injustice and inequality, our role as active citizens has never been more important. As champions for change, LFA brings together a community of likeminded people and organisations to explore how the industry, and all Londoners we can shape a more equitable, accessible and sustainable city – a London by, and for, all Londoners.
The theme for the 2024 London Festival of Architecture is reimagine. From reclaiming underused spaces and considering how we work with materials, to creative approaches to retrofitting and engaging communities in the design process, 2024 will be the time to reimagine ways of working, explore long-term solutions for the future of London and reimagine how we can continue to work together to use the festival to drive change and create a better London for all.
The festival's call for events will open in January 2024 but you can already get involved with LFA 2024 information sessions and Mentor Surgery Days happening over the next few months – key dates for 2024 can be found found here – 2024 London Festival of Architecture events, some key ones below:
8 May 2024 : LFA2024 Programme Launch
w/c 13 and 20 May 2024 : LFA Merch Collection
1 June 2024 : Festival Begins
#LFAat20 Call for Stories
As we celebrate 20 years of the festival, we will be showcasing your stories, reflections and visions for the future through our #LFAat20 call for stories. Share your favourite festival memory, or a time that inspired you. If you have been part of the London Festival of Architecture at any point in the past 20 years, we want to hear from you!
2024 Curation Panel
The London Festival of Architecture Curation Panel is made up of industry influencers, experts and community leaders that work with the LFA team in an advisory role to help shape the annual programme of the Festival, including the theme.
This year's panel features Gurmeet Sian, Founder, Office Sian Architecture + Design, Jessica Neil, CEO, The Stephen Lawrence Day Foundation, Moira Lascelles, Executive Director & Head of Partnerships, UP Projects, Poppy Levison, Architectural Assistant, DSDHA and Architect, DisOrdinary Architecture Project, Ruchi Chakravarty, Director of Place, Urban Scale Interventions and Tom Ravenscroft, Editor, Dezeen.
+++
China Dialogues Book
Together with the Power Station of Art in Shanghai, China, we posted details of the presentation of a book by Vladimir Belogolovsky, that took place on 4 September 2022.
This online event was recorded and available for viewing at a later time.
The announcement link can be viewed here (in Chinese with an English translation feature): https://mp.weixin.qq.com/s/VdRsNels3hcwQM8eenlQBA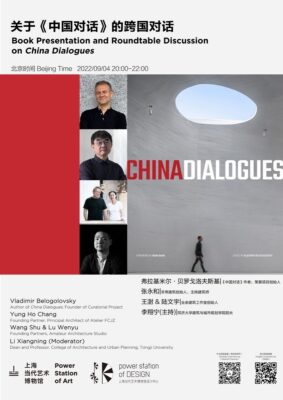 Blurb excerpts about the book by Vladimir Belogolovsky:
Li Xiangning: "With a refreshing query, engaging themes, and deep insights, Vladimir Belogolovsky's dialogues with China's cutting-edge architects investigate and illustrate a vivid scene of contemporary Chinese architecture."
Kenneth Frampton: "…Each conversation is an extraordinary testimony to the energy of an undeniable renaissance, in which these talented and highly cultivated architects are engaged in the common project of creating a civic culture for a new society…"
Steven Holl: "…China Dialogues tirelessly presents the Chinese architects who have embodied new freedom and promise…"
Jean-Louis Cohen: "…Belogolovsky lifts the veil on a prolific new generation of designers, who have in common a highly intellectualized and conceptual understanding of architecture…"
Juhani Pallasmaa: "…Belogolovsky shares his deep personal knowledge of current Chinese architecture and the leading individual designers, as well as their thinking and intentions…"
Aaron Betsky: "…This book assembles some of the very best practices not just in Asia, but in the world, displaying their work with photographs of great depth while letting the designers tell us about their sources, dreams, and aspirations…"
Luis Fernández-Galiano: "In China Dialogues Vladimir Belogolovsky charts a panorama of Chinese architecture through the words of its main players. He draws his 'landscape with figures' with excellent prose, deep understanding, and outspoken wit…"
Cui Kai: "Belogolovsky's book gathers an inquisitive collection of thoughts from outstanding Chinese architects; it is a critical documentation of the author's in-depth conversations about the past, the future, and the current moment of our architecture."
Vladimir Belogolovsky
Curatorial Project
48-15 11h Street, 4A
Long Island City, NY 11101
Tel. 718.415.9646
www.curatorialproject.com
+++
Architecture as a New Geography
Bank of Georgia (Formerly Ministry of Highways): Pushing the Boundaries
A discussion with Odile Decq and Jean-Louis Cohen.
This architectural event has been postponed.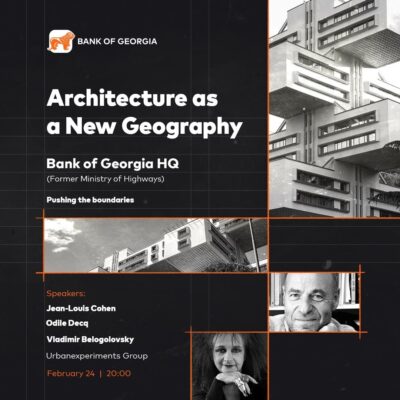 Online architectural discussion:
Architecture as a New Geography
with Odile Decq and Jean-Louis Cohen.
Vladimir Belogolovsky will moderate the discussion together with Niko Lekveishvili, the founder of Tbilisi-based TIMM Architects. We will discuss a remarkable building, the Bank of Georgia HQ (formerly the Ministry of Highways).
Built in Tbilisi, Georgia, in 1975, the building is one of the most iconic modernist structures in the former USSR. We will use it as a springboard to address the roles of megastructures, politics in architecture, conflicts between clients, architects, and the public, current trends, site/landscape, daring buildings versus nostalgia, and place of the public realm in contemporary architecture. Listeners will have a chance to ask questions. There will be live audiences in Tbilisi and Paris, and individual listeners around the world.
https://bankofgeorgia.zoom.us/j/96510831596
Intercontinental Curatorial Project
48-15 11h Street, 4A, Long Island City, NY 11101, USA
Tel. 718.415.9646
www.curatorialproject.com
+++
Architecture Events 2024
Architecture Events in 2024, chronological:
11th edition International Architecture Biennale Rotterdam
Announcement Theme and Curator Team
NATURE OF HOPE
26 June to 20 October 2024
Under the title Nature of Hope, the 11th edition of the International Architecture Biennale Rotterdam examines nature, culture and hope from the perspective of architectural thought and action, as a driving force for social change. What does it take to face uncertainty about the future in a time of profound and multiple transformations – in other words, what are the building blocks we need to remain hopeful?
The IABR 2024 will take place from 26 June to 20 October 2024 and will focus on a combination of hope and nature. This choice stems from the recognition that everything begins with the Earth and that our exploitation – or rather, depletion – of the Earth, each other, and the living world is leading to multiple ecological and social crises. As humans, we can no longer place ourselves above or at a distance from nature and nor do we wish to. How can we put the knowledge and practices of spatial design at the service of the planet and all the creatures that live on it?
Conditions for Hope
In 2024, the IABR will focus on the design of hope – not as a naive position or a binary choice between optimism and pessimism, but as an active practice. After all, change will only land in fertile soil if it comes with the lure and hope of a new dawn. In the face of urgent systemic change, the design disciplines have an opportunity to redefine themselves. How can we consistently engage in a conscious confrontation with the realities of our field of work and our relationships, and find space in them for potential improvement and systemic change?
By focusing on the conditions for hope, the IABR 2024 will contribute to rebuilding social and knowledge infrastructures so that problematic ways of working can be abandoned and alternative ways of working strengthened. Architectural thinking as a flywheel for change!
Beyond the Makeability of the Landscape
The (Western) paradigm of 'makeability' – social engineering – and the economization and rationalization of the political and physical landscape in the form of polderen are deeply rooted in Dutch culture and inextricably linked to exploitation, dependency, and inequality. But both our technocratic and our democratic foundations are under pressure. The dominant attitude towards nature and landscape – talking and thinking about and designing in spite of nature – has led to our current situation: overlapping crises of ecology, climate, and social relations.
It is high time for a new (design) attitude: to think and act from nature; to act integrally and collectively; to interweave the multiplicity of (cultural) perspectives, lived experiences, and forms of knowledge – including those of other life forms – and to take the promise of the possible future as a starting point.
Towards a Regenerative and Hopeful Architectural Practice
Spatial designers have a key role to play in imagining and establishing the conditions for urgent change. Many signs of this coming cultural shift are already visible. More and more natural entities, such as rivers, are gaining rights (notably in the Global South). Insurers and financial markets are making their voices heard in the climate crisis debate, taking a stand on the future they want. Architects, urban designers, landscape designers, and spatial policymakers are also increasingly focusing on integrated design solutions: from water and soil the drivers of spatial change, as described in new national policies, to working circularly and carbon positively, (re)using local materials and knowledge building.
In the run-up to the exhibition, the IABR 2024 will support these developments by focusing on exploring and transforming architectural culture and strengthening the conditions for regenerative architectural practices. In this context, the imagination is not a utopian blueprint, but a pragmatic search for what previously seemed impossible.
CURATOR TEAM
The IABR 2024: Nature of Hope Curator Team consists of architect and researcher Janna Bystrykh, architect-researcher and philosopher Catherine Koekoek, researcher and writer Hani Salih, spatial designer and researcher Alina Paias, and designer and writer Noortje Weenink. The curator team, whose members come from different backgrounds but share a common basis in spatial design, manifests the change that is already underway.
LOCATION: NIEUWE INSTITUUT, MUSEUMPARK ROTTERDAM
The main venue of the IABR 2024 will be the Nieuwe Instituut (NI) in Rotterdam, the national museum for architecture, design, and digital culture. The IABR thus returns to the place where it took its first cultural steps 20 years ago. The IABR and the Nieuwe Instituut share a common agenda and both want the design disciplines to play a key role in interpreting and furthering the development of pressing social challenges.
ABOUT THE IABR
As a knowledge and cultural institution, the International Architecture Biennale Rotterdam (IABR) promotes and draws attention to the value of research by design. The disciplines of Architecture, Landscape Design, and Urban Design have an essential, connecting and imaginative part to play in the profound social transformations the world is facing as a result of climate change. The visualization of alternatives is crucial to designing a shared future.
IABR is generously supported by the City of Rotterdam and the Dutch Ministry of Education, Culture and Science.
**********
RECENT EVENT
+++
How Tall is Tall in Timber in the UK?
8 Fitzroy Street, London, England
CTBUH UK Chapter Presents:
How Tall is Tall in Timber in the UK? Challenges, Current Trends, and Future Prospects
(Thursday, 23 November 2023)
In-person
Join the CTBUH UK Chapter for an exploration of the opportunities, challenges, and potential of high-rise timber construction. Our expert panelists will discuss the topic "How Tall is Tall Timber in the UK?" This cross-industry discussion will delve into the potential for pushing the boundaries of sustainable timber buildings and uncover the critical factors that impact their height limitations.
Speakers:
Mads Kaltoft, Principal Partner, Schmidt Hammer Lassen
Adam Ozinsky, Senior Associate, 3XN
Judith Schulz, Fire Engineer, Arup
Carolina Bartram, Structural Engineer, Arup
Event details
Date: Thursday, 23 November 2023
Time: 5:30 pm – 7:30 pm
Location: Arup, 8 Fitzroy St, London W1T 4BJ, UK
Cost: Nonmembers: £5, Members: Complimentary
Kindly Sponsored by: Arup.
Council on Tall Buildings and Urban Habitat
104 South Michigan Avenue, Suite 620
Chicago, IL 60603, USA
GENERAL INFO
Dallas Architecture Forum Architectural Events, Texas, USA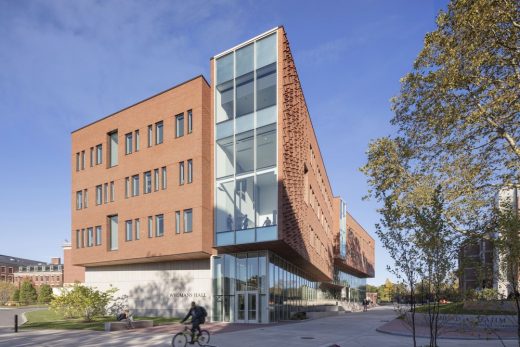 photograph by John Horner
Dallas Architecture Forum Architecture Events
Bartlett School of Architecture Events, London, England, UK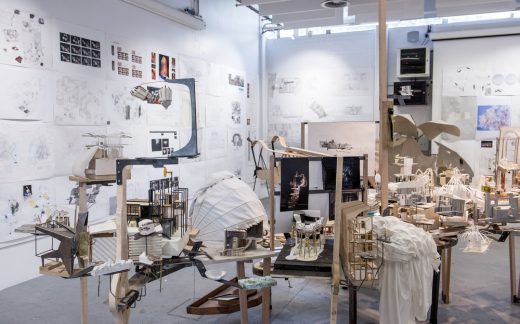 photo courtesy of UCL
Bartlett School of Architecture Events
DesignMorphine Events
DesignMorphine is a creative hub for design, developed through workshops, lectures, projects and explorations in the field of architecture, design and arts.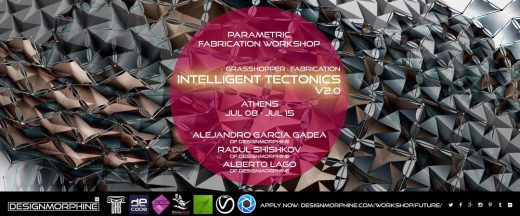 DesignMorphine Architecture Events
Cal Poly Pomona Events, Pomona, Los Angeles County, CA, USA
Cal Poly Pomona Architecture Events
Architectural Events
Architecture Events are added on the site daily over a 16 hour period. We cover architectural exhibitions, building talks, debates, conferences, book launches and competitions across the globe. Architecture Events welcome – please provide as a minimum one image and dates.
ARCHIVE
Architectural Events – rolling events diary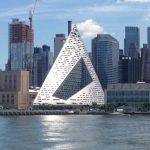 photo © Adrian Welch
+++
ESSEX Architecture Weekend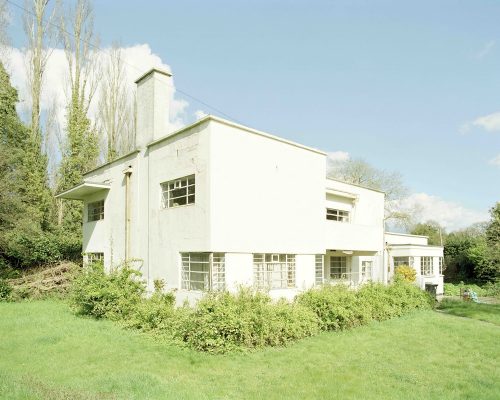 photograph © Catherine Hyland. Courtesy Focal Point Gallery
Architecture Events 2016 Archive
San Francisco Architecture Events, California, USA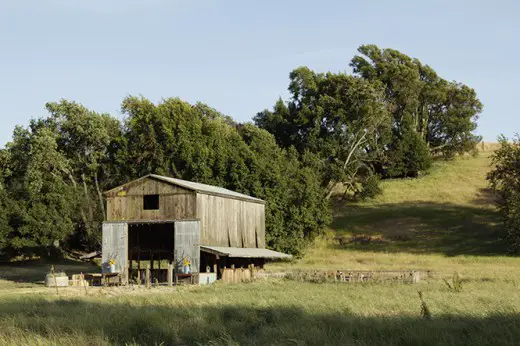 image Courtesy SF:AIA
San Francisco Architecture Events
Rice Design Alliance Events, Texas, USA
UB School of Architecture & Planning Buffalo Events, NY, USA
AA School Architecture Events, London, UK
V&A Architecture Events, London, UK
Architecture Centre Bristol, England
Faculty of Architecture University Hong Kong Events, China
The Turbulences FRAC Centre Event, France
University of Melbourne School of Design Architecture Event, Melbourne, Australia
Edinburgh Architecture Events, Scotland, UK
Glasgow Architectural Events, Scotland, UK
AIA Kansas City Architecture Event, Missouri, USA
University of Westminster Events, London, UK : Building Lectures
Deutsches Architektur Museum – Building Exhibitions, Germany
Columbia University Architecture Event – GSAPP : NYC, USA
Events for the World Architecture Events page welcome