Building Events 2021, Architecture across the Globe, Design Talks, Awards, Webinars Images, Projects
Architecture Events from around the world
Architectural Exhibitions + Lectures + Awards + Debates + Seminars + Shows in 2021
post updated 7 May 2021
Building Events – now on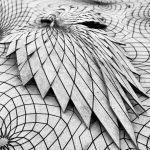 Architectural Events – rolling events diary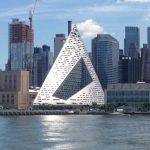 photo © Adrian Welch
Architecture Events coming soon
Latest Architecture Events in 2021 added:
Architecture Events in Spring 2021, chronological:
MAY
Asia Pool & Spa Expo
China
10 May 2021 – 12 May 2021
Location: Canton Fair Complex, Guangzhou, China
Asia Pool & Spa Expo, as the most famous pool/spa exhibition in Asia, is attracting more and more well-known international brands both at home and abroad to tap into China market, such as Pentair, Hayward, Emaux, Evoqua, SPECK Pumpen, Dryden Aqua, Purapool, Tecmark, Lovibond, Chemoform, Aquarine, Laswim, Poolstar, VIGOR, Firsle, Mona Lisa, Freesea, Landyand so on.

The 11th Asia Pacific Floor Fair (CGFF2021)
China
10 May 2021 – 12 May 2021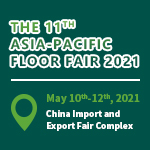 Venue: China Import & Export Fair Complex
Website: http://www.cgff.net/index.php?lang=en
London Build Online
17 – 20 May 2021
London Build Online will return on the 17th May for a jam-packed week of incredible content with virtual presentations, panel discussions and live Q&A with expert speakers.
17th May 3.30pm – 5.00pm Panel Discussion: Industry Sustainability and Productivity – Unlock the Benefits and Impact of Industrialised Construction
Panellists:
Az Jasat, Senior Industry Manager, Industrialized Construction, Autodesk Construction Solutions
Dale Sinclair, Director of Innovation, EMEA, AECOM
Jamie Johnson, Director, Head of Global Systems, Brydenwood
18th May 11.30am – 1.00pm Panel Discussion: Cloud for AEC: Come Back Stronger and Modernise Faster
Panellists:
Andis Dobris, BIM Lead, Fletcher Priest Architects
David Philp, Director – Digital Strategy and Innovation, AECOM
Alex Tagliamonte, Digital Construction Manager, Multiplex
18th May 1.30pm – 3.00pm Panel Discussion: The Role of Digital Construction in Business Resilience and Growth
Panellists:
Shivani Soni, Strategic Emerging Technology Consultant, Microdesk
Ashley Murray, Digital Programme Lead, McLaren
Meenakshi Mandhar, Senior BIM Manager, BIM & Digital Engineering Lead, Mace
Krystal Herrington, ACS Construction Partner Manager, EMEA, Autodesk
Varun Soni, Associate – BIM Manager, calfordseaden LLP
19th May 1.30pm – 3.00pm How to Enhance Project Collaboration With an Open BIM Common Data Environment (CDE)?
Panellists:
Håvard Bell, CEO, Catenda
Benjamin Agyemang, Head of Digital Practice, KSP ENGEL
Julien Benoit, Head of Customer Success, Catenda
Simon Moreau, BIM Manager, Bouygues Immobilier
20th May 3.30pm – 5.00pm Panel Discussion: How Can Contemporary Designs Incorporate Sustainable Materials to Create Healthier Buildings?
Panellists:
Christi Dunkley, VP of Market Development, Longboard Products
Carlos Amato, Practice Leader, Cannon Design
Stefano Paiocchi, Senior Associate, Zaha Hadid Architects
Juan A. Morillas, Architect Associate, BDP
Kristina Arsenievich, Senior Sustainability Manager, Canary Wharf Group
You can register for your no-cost access and view the full programme at www.londonbuildexpo.com/online-agenda.
Simplified Ownership Transition & Valuation
25 May 2021
When: May 25th, 12-3pm Eastern; 9am – 12pm Pacific
Where: An Online Live Webinar (details sent upon registration)
Who Should Attend: This program is specifically designed for Senior Executives of
Architecture and Engineering firms who want to maximize their return on investment
while insuring the long term survival of their firm:
Sole Owners – Potential Owners – Principals – Associates
Chief Financial Officers – Aspiring Owners
Thinking of offering ownership to some employees?
Passing your firm on to the next generation?
Selling your firm?
Let's face it – you've spent time, energy and money building up contacts, a portfolio,
and a process for delivering design services. You have created something of value.
Will that legacy go away … or will you empower it to continue and extract the value you created?
Given the current situation, right now is a perfect time to think about … what's next?
How do you calculate the value of your firm?
Which valuation method is the most accurate?
Multiple of book value? Comparable firm sales? Percentage of net revenues?
What effect has Covid19 and the Payroll Protection Plan have on your valuation?
What are your options for transitioning your firm?
How can you maximize the return on your investment?
What are the most common transition mistakes firm owners make?
On this online, 3-hour seminar, you'll discover the answers to these questions and more, including:
How to finance the owner buyout
"Rule of Thumb" valuation multiples
Sample valuation exercise
Presenting the offer to employees
Steps for an economic downturn
And more…
SPECIAL BONUS – each attendee will receive a 30 minute private consultation
Seminar Leader:
Herbert M. Cannon, CPA
President AEC Management Solutions, LLC
Herb Cannon is one of the nations's leading experts in ownership transition & valuation of Architecture & Engineering Firms.
AEC Management Solutions, LLC – 183 Higgins Road Matawan NJ 07747 – 732-705-5098
TCHOBAN VOSS Architekten Exhibition at Aedes Architecture Forum
Re-Use
29 May – 8 July 2021
Aedes Architecture Forum, Christinenstr. 18–19, 10119 Berlin, Germany
Tue–Fri 11am–6.30pm, Sun–Mon 1–5pm and Sat, 29 May 2021, 1–5pm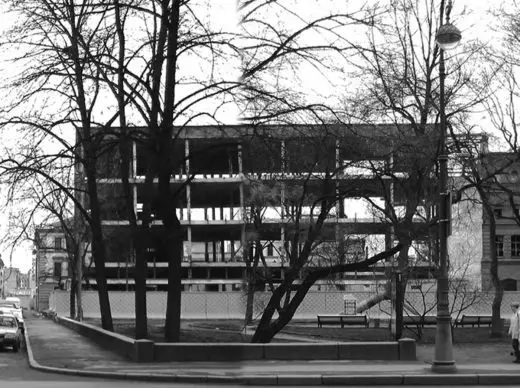 photograph courtesy TCHOBAN VOSS Architekten
TCHOBAN VOSS at Aedes Architecture Forum
Demolition or sustainable structure renewal and revitalization while preserving the design language and context? When a holistic approach is taken to a building's life cycle, rehabilitation is clearly more sustainable in terms of ecology and energy use. Demolition always means a release of 'grey energy' – the primary energy invested when a building is erected.
Australia Build & Digital Construction Online
May 31 – June 4 2021
The events feature 100 speakers & sessions over 5 days.
If you would like tickets let me know or register below:
Tickets: www.australiabuild.com/register-tickets
Workshops: www.australiabuild.com/formal-cpd-workshops
Speakers:
Aaron Belbasis, Future Technology Leader – Aurecon
Chris Webb, Senior Technician – Arup
Jacek Urbanowicz, (Computational) Architect – Cox Architecture
Adam Freer, Manager Technical Services infrastructure SA/WA – SMEC
Andrea Tassera, Global Specialist – Design Technology – Woods Bagot
Gavin Cotterill, Co-Chair – Smart Cities Council, Digital Twin Task Group
Rebecca De Cicco, Co-Founder – Women in BIM
Olivera Sazos, Senior Data Scientist – Lendlease
Essam Refai, Lead Engineer, Building Technology – Aurecon
Harman Singh, Smart Cities and Places Lead – GHD
Obaid Khan, Integrated Program Manager – Melbourne Airport Rail Link
Sam Veeramony, Director, Technology Advisory – KPMG
Nathan Kirchner, Special Advisor (Robotics & Ventures) – Laing O'Rourke
Adam Beck, Executive Director – Smart Cities Council Australia NZ 
Tanay Swarupam, Design Manager – Jacobs
INDEX
United Arab Emirates
31 May – 2 June 2021
Dubai, U.A.E.
JUNE
AIA Conference on Architecture Events, USA
AIA Conference on Architecture
A'21 brings together leaders in architecture and beyond for a four-day, immersive digital experience that defines the year ahead. It's the architecture and design event of the year!
https://conferenceonarchitecture.com/
June 17
FIRM RESILIENCE
Thriving in a competitive business climate is difficult, even in the best economy. Learn to adapt your design values to current realities, reevaluate your market position, and proactively secure work while enhancing your brand.
July 8
SUSTAINABLE PRACTICE
Buildings are responsible for about 40% of the world's carbon emissions. Learn how to painlessly, profitably, and equitably add sustainable design to your firm's portfolio of services and strategies to convince clients of its value.
July 29
COMMUNITY ENGAGEMENT
Communities prosper when architects are involved, but barriers remain to individual agency and action. Learn how to be an agent of change in communities using advocacy and consensus building to create equity.
August 19
BUILDING EFFICIENCIES
Climate change highlights the need for drastically reducing our carbon emissions. Learn how innovations in contracts, regulation, labor, manufacturing, and materials are changing firms' work and the AEC industry.
The Future of Cities: Urban Development Post-Pandemic
24 June 2021
Webinar
The Covid-19 pandemic has posed the biggest challenge and could lead to the biggest overhaul to urban centres since the industrial revolution two centuries ago. While reports of the death of cities – a 10,000 year old institution – are probably premature, the pandemic has almost certainly acted as a catalyst for changes that were already beginning and have set new trains of thought in motion. What the future city will look like is difficult to know for sure, but a number of trends appear to be emerging. Working habits formed over the last year will perhaps change what the office and the home look like, while cleaner and more accessible forms of transport, like cycling, may replace cars and the need for big parking areas.
After a year of debate, the consensus around the future of the office appears to be that while it will not disappear, it will shrink. The need for hubs that facilitate exchanges of ideas will remain, but many 'urban knowledge workers' will work from home much of the time. According to researchers at Cardiff University and Southampton University, 88% of employees who have become homeworkers during lockdown would like to continue to do so in some capacity. Many workers will look to move out of big urban centres into either more rural settings or small regional towns and cities across the UK – inadvertently helping to deliver the government's levelling up agenda. Many workers may limit their time in the major metropolises to once or twice a week to meet colleagues and clients. This will allow offices to close or downsize, and meetings could move to cafes and other social environments. This could also provide an opportunity for smaller businesses that were previously priced out of areas like central London. Office districts rather than being increasingly vacant though, could become more diverse.
Neighbourhoods could also witness a significant shift, as many living in congested cities seek to move out to regional towns and smaller cities. Those who currently provide services to office workers, like cleaners, could find their clientele are sparser. Urban centres could also become more varied with greater demand for restaurants, cafes and other hospitality, as well as for co-working spaces on local high streets that employers subsidise. The notion of the the "15 minute city" has grown over the last year, where all of life is close to hand and spaces are used nonstop, for instance, Paris and New York are increasingly opening school playgrounds when school is closed. Many spaces will become adaptable: an office by day, a youth club in the evening. To facilitate such mixed-use neighbourhoods though, zoning laws that specify single uses for buildings will have to change.
For many years, urban areas in the UK have been trying to encourage cycling and discourage the use of cars. Whether it be from the use of congestion zones or incentives for towns to create 'little Amsterdams', the push towards greener formers of transport isn't new but the pandemic could act as a catalyst. Last year, the sale of e-bikes significantly outstripped the sale of electric cars. Furthermore, the reduction of urban cars could create other opportunities, like converting parking areas into recreational spaces. The government is also investing in public transport, including it's 'Bus Back Better' strategy, backed by £3 billion, which aims to deliver better, more reliable bus services to sustain town centres through lower flat fares in towns and cities, turn-up-and-go services on main routes and new flexible services.
It has been argued that even before the pandemic, cities had too many shops, and the collapse of a number of well known department stores arguably supports this. Surviving shops could increasingly become showrooms and mini-warehouses, or become rooms for pop up shops launching a recent product. While commercial landowners and local governments may suffer (the latter from shrinking tax income), residents could gain as they move into former shops, and the hospitality sector could have a brighter future as the hub for urban social interactions.
This timely symposium will explore the different facets that make up a city, from offices to shops to homes, analyse the impact of the pandemic and what it means for the future of cities and urban development, and discuss the policy options available to facilitate change and protect those that are at risk as a result.
Program
• Discuss how the Covid-19 pandemic has changed perceptions about the city and what this means for the future of urban development
• Analyses how transport infrastructure may need to change to accommodate different working habits
• Learn about planning regulations and understand what constraints they may place on innovative projects for urban areas
• Discuss the concept of 'smart cities' and the use of technology based solutions to tackling urban challenges
• Evaluate what sectors and workers are at risk from expected changes to urban areas and create strategies to mitigate harm
• Examine the decision making process for urban development and how all stakeholders can be better engaged with
• Reflect on the role of local and national government in facilitating urban development and what policy options should be considered
Date of Event: Thursday, June 24th 2021
Architecture Talks @ CPP/ARC, USA
CPP/ARC 2020-21 Bernard Zimmerman Lecture Series
All times are PST. Lectures are free and open to everyone. No registration necessary.
See https://env.cpp.edu/arc/lectures for more information
2020-21 | Cal Poly Pomona Department of Architecture
Mailing address:
College of Environmental Design
California State Polytechnic University, Pomona
3801 West Temple Avenue, Bldg 7
Pomona, CA 91768, USA
********
An ongoing architecture event:
A Story for the Future – MAXXI's First Decade
17 Feb – 29 Aug 2021
Curated by Hou Hanru
Exhibition design by Inside Outside
Historical times call for critical, contemporary exhibitions. On the occasion of the decade-long anniversary of Rome's first museum of the contemporary arts, memory will abide by the unbound. We are thrilled to announce the launch of the new exhibition titled "A Story for the Future: The First Decade of Maxxi", for which Inside Outside has delivered the exhibition design.
MAXXI Museum is re-visiting its archive, but it's the visitors who will be making the content count in its encore. The museum is growing to be an inescapable access point into the feeding and friction that takes place between creative communities and the fabric of modern life.
********
Rethinking The Future Awards
RTF Architecture, Construction & Design Awards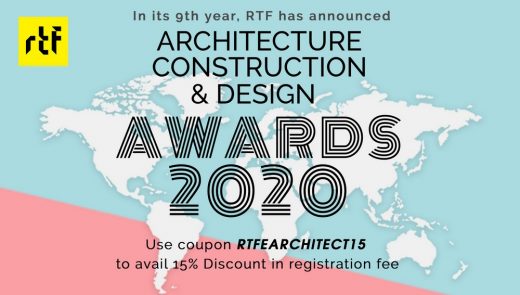 In its 9th consecutive year, with the launch of Architecture, Construction, and Design Awards 2020, Rethinking The Future (RTF) is inviting architects and designers to submit their projects under the various building, interior, and product categories. RTF now offers even more opportunities for encouraging the accomplished and upcoming minds of the fraternity.
Enjoy 15% discount on standard registration fees by quoting our code, see:
Please note, due to the outbreak of COVID-19, some of the events below may be postponed, we are trying to update the previously confirmed dates:
************
Architecture Events 2021
JULY
27th World Congress of Architects – UIA2020RIO, Brasil, South America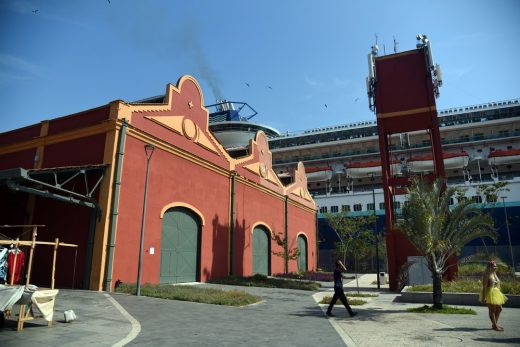 Riotur – photo © Alexandre Macieira
27th World Congress of Architects – UIA2020RIO will be held in Rio de Janeiro, Brazil
UIA World Congress of Architects is postponed to 2021:
July 18 – 22, 2021
27th World Congress of Architects – UIA2020RIO
Home page – www.uia2020rio.archi (with English and Spanish versions)
Facebook – www.facebook.com/uia2020rio
Instagram – @uia2020rio_congress
Linkedin – www.linkedin.com/company/uia-2020-rio/
Twitter – @uia2020rio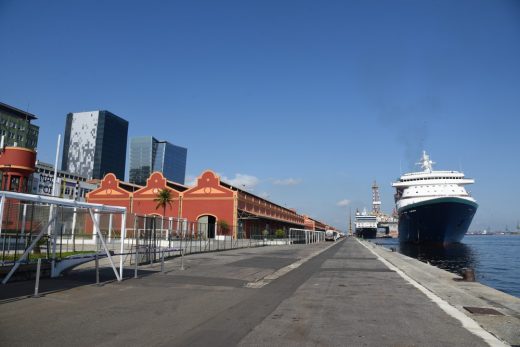 Riotur – photo © Alexandre Macieira
AUGUST
Lucca Biennale X Edition postponed to 2021
Aug 1 – Sep 26, 2021
X EDITION NEW DATES
As a result of the Covid-19 pandemic developments, the organizing committee of Lucca Biennale Cartasia has decided to postpone the tenth edition of the event from August 1st to September 26th, 2021.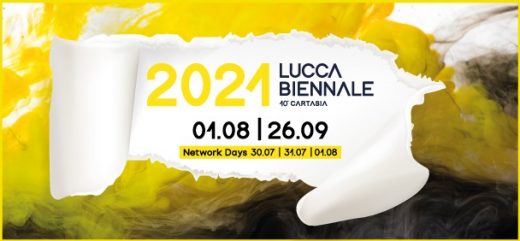 We are working and will continue to work to maintain the safety of all those who work at or participate in the event, as artists and audience, and to maintain the integrity of the Biennale and its many sections.
That is why the Biennale does not stop. Great ideas are planned for the next edition: events, exhibitions, seminars, conferences involving countries such as Japan, as well as artists and speakers from all over the world. We are working on an edition rich in culture, art, events to celebrate the tenth anniversary of the event.
Postponing the event is above all a form of respect towards the city of Lucca, the participating artists and the public involved: we are going to be able to gather again in summer 2021, to live together the beauty of art.
After the tenth edition, in 2021, the eleventh edition will take place, as planned, in 2022 bringing the Lucca Biennale back to even years.
Thanks to every single person who continues to support us, we are at your disposal for any request.
To all, a deep wish for creativity, art and culture.
www.luccabiennale.com
SEPTEMBER
TAB 2022, Estonia
7 Sep – 31 Oct 2022
TAB 2022, organised by Estonian Centre for Architecture will take place from September 7th – October 31st, 2022.
NOVEMBER
Modular Prefab & Construction Tech Senate Amsterdam, The Netherlands
November 2021
A digital disruption wave is hitting all industry sectors including construction and it is undoubtable that modular constructions can go hand-in-hand with technological development. The basis of volumetric modular systems, or prefabricated construction, is the initial digital 3D design and the ability to utilise Building Information Modelling (BIM) to ensure the building is suitable for the planned location and design requirements. It is also behind the stackable modules used in several storey homes or larger industrial buildings, including hotels and office blocks.
McKinsey & Company calculated that, the market value for modular in new real-estate construction alone could reach $130 billion in Europe and the United States by 2030, delivering annual cost savings of $22 billion. In many countries, modular construction is still very much an outlier but there are strong signs of what could be a genuine broad-scale disruption in the making. It is already drawing in new competitors—and it will most likely create new winners and losers across the entire real estate and construction ecosystem.
Many factors determine whether a given market is likely to embrace modular construction, but the two biggest determinants are real-estate demand and the availability of skilled construction labor. In places such as Germany's major cities and the southern part of the United Kingdom, labor shortages and large-scale unmet demand for housing intersect, making this model particularly relevant.
Join us at The Modular & Prefabrication Construction to earn insightful knowledge and fruitful discussion on understanding emerging construction technologies, including robotics, 3D imaging and even the use of RFID-BIM which are becoming increasingly leveraged to aid the design and development of modular construction. Those technological capabilities are enhanced, sped up and become more cost-effective and sustainable, when utilised in a controlled by factory setting.
• Learn how to enhance the prefab buildings design with an architectural approach • Develop the right digital manufacturing line for precast modules • Increase the efficiencies of modular construction with integrated supply chain system • Understand the tendering and contracting system in modular construction • Take advantage of the deployment of IoT, PPVC, DfMA, RFID-BIM, VDC, IDD, and prefab data center for off-site construction • Exploring the applications of wood concrete composite panels, mass engineered timber, and steel concrete composite systems
Please find attached PDF brochure for more content details and our contact information should you have any further inquiries.
Only limited seats are allocated for this Summit. Group registration package available with terms and conditions applied.
Sydney Build Expo
ICC Sydney, NSW, Australia
23 – 24 Nov 2021
Agenda: www.sydneybuildexpo.com
Complimentary tickets: www.sydneybuildexpo.com/register-tickets
**********
GENERAL INFO
Dallas Architecture Forum Architectural Events, Texas, USA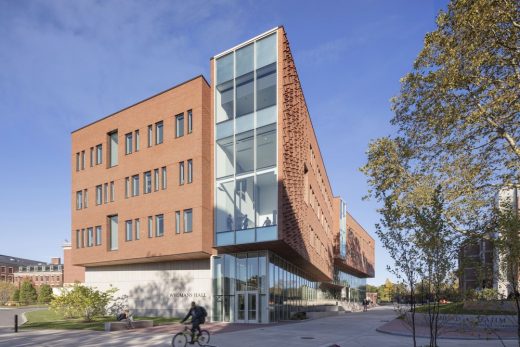 photograph by John Horner
Dallas Architecture Forum Architecture Events
Bartlett School of Architecture Events, London, England, UK
The Bartlett, UCL's Faculty of the Built Environment, marks 100 years of radical thinking with Bartlett 100:
A full programme of events throughout the year will engage the public in the work of The Bartlett across the built environment.
Summer Show 2017 photo of models in the ground floor space: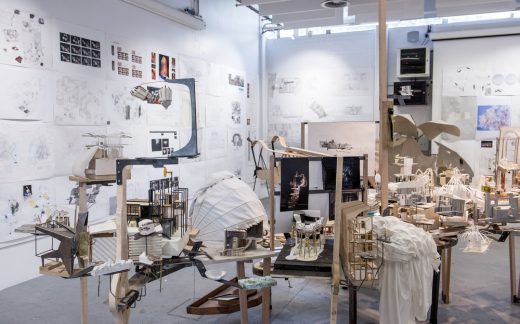 photo courtesy of UCL
Bartlett School of Architecture Events
Architectural Aspirations: A Guided Tour of the RIBA, London, England, UK
Every second Saturday of the month, 2.30pm to 3.30pm, and every fourth Tuesday of the month, 6.30pm to 7.30pm.
RIBA, 66 Portland Place, London, W1B 1AD
£10 per person
Visit the home of architecture and hear about the places and faces behind George Grey Wornum's winning design for the RIBA on Portland Place. Dedicated educators describe the landmark building before finishing with an introduction of the forthcoming exhibition.
Website: Guided Tour of the RIBA Event
Specifi Architecture Events, UK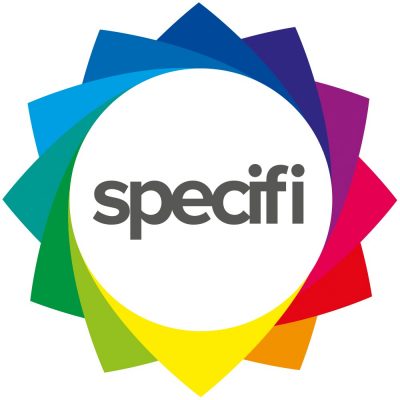 image courtesy of architects
DesignMorphine Events
DesignMorphine is a creative hub for design, developed through workshops, lectures, projects and explorations in the field of architecture, design and arts.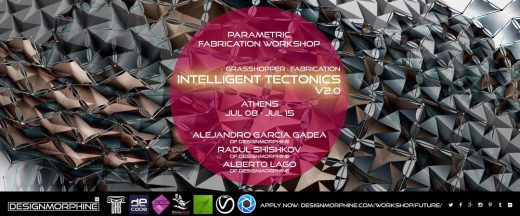 DesignMorphine Architecture Events
Cal Poly Pomona Events, Pomona, Los Angeles County, CA, USA
Cal Poly Pomona Architecture Events
Architectural Events
Architecture Events are added on the site daily over a 16 hour period. We cover architectural exhibitions, building talks, debates, conferences, book launches and competitions across the globe. Architecture Events welcome – please provide as a minimum one image and dates.
ARCHIVE
ESSEX Architecture Weekend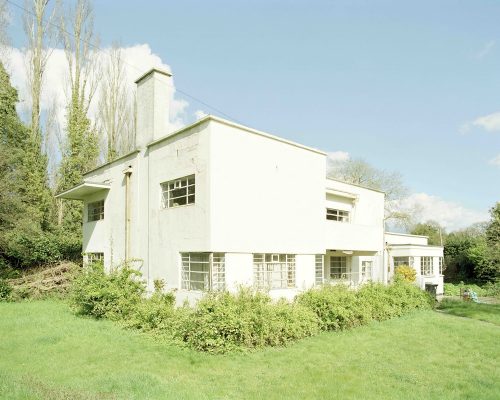 photograph © Catherine Hyland. Courtesy Focal Point Gallery
Architecture Events 2016 Archive
San Francisco Architecture Events, California, USA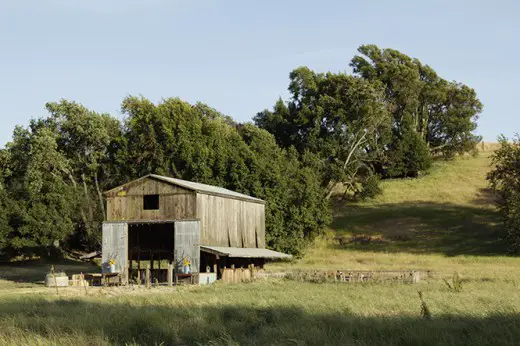 image Courtesy SF:AIA
San Francisco Architecture Events
Rice Design Alliance Events, Texas, USA
UB School of Architecture & Planning Buffalo Events, NY, USA
AA School Architecture Events, London, UK
V&A Architecture Events, London, UK
Architecture Centre Bristol, England
Faculty of Architecture University Hong Kong Events, China
The Turbulences FRAC Centre Event
University of Melbourne School of Design Architecture Event, Melbourne, Australia
AIA Kansas City Architecture Event
University of Westminster Events, London, UK : Building Lectures
Deutsches Architektur Museum – Building Exhibitions, Germany
Columbia University Architecture Event – GSAPP : NYC, USA
Events for the World Architecture Events page welcome