Building Events 2020, Architecture across the Globe, Talks, Awards, Webinars, Images, Projects
Architecture Events from around the world
Architectural Exhibitions + Lectures + Awards + Debates + Seminars + Shows in 2020
Building Events – now on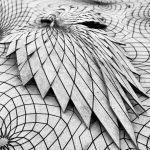 Architectural Events – rolling events diary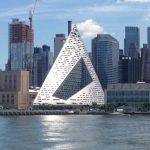 photo © Adrian Welch
Architecture Events – coming soon
Latest Architecture Events in 2020 added:
SEN Schools Today
Special Educational Needs schools have faced numerous extra challenges during the pandemic around how safety protocols and the design of spaces impact on students' wellbeing.
An upcoming webinar, hosted The Royal Society of Ulster Architects (RSUA) and HLM Architects, will delve deep into the design-centred solutions to these challenges. The webinar will bring design experts, school representatives and educational officials together for a vital discussion on how design can improve learner spaces, and enhance the student experience.
Featuring a live Q&A and in-depth panel discussion, thought leaders in the field will share key insights that will help shape design principles of SEN Schools.
Entitled 'SEN Schools Today', the fantastic line-up of speakers will include:
Donal McRandal, Chairperson of the Royal Society of Ulster Architects, (Webinar chair)
Catherine Ward, Associate Architect at HLM Architects and the firm's SEN lead
Simon Bell, Director and Sustainability Sponsor at HLM Architects
Conor Houston, Chairman of the Board of Governors of Fleming Fulton Special School
Holly Passmore, Researcher at Psychology + Spaces
Architects Arthur Sloan, Isherwood and Ellis and Ciaran Mackel, ARdMackel Architects (Q&A Panel discussion)
More information on the HLM Architects page.
Registrations for the webinar are open at https://www.rsua.org.uk/events/continuous-professional-development/design-principles-at-sen-schools-under-the-microscope/
Film by Nili Portugali Architect
Online Film Streaming : "And the alley she whitewashed in light blue" by Nili Portugali, Architect A.A Dip Israel
WATCH THE MASTERPIECE ART FILM AT HOME !
You can also book a day for Free Virtual Event for your Students / community
of Online Screening followed by live Q&A with  the creator.
"And the alley she whitewashed in light blue" by Nili Portugali, ArchitectA.A Dip / Director ( Israel )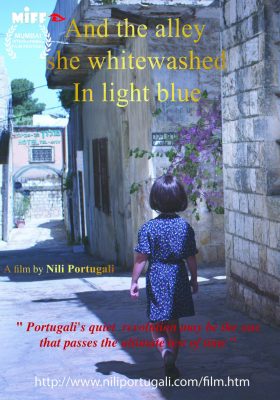 photo courtesy of architect Nili Portugali
A film crossing new boundaries – straddling the line between art and cinema
Interface between: Architecture & Art ; Innate Patterns/Phenomenology; Buddhist philosophy; Jewish culture
To whoever aspires to create timeless places endowed with spirit and soul, that we really we want to live in
After Worldwide Festivals and Awards
English subtitles: https://vimeo.com/ondemand/alley
French Subtitles: //vimeo.com/ondemand/ruelle
Spanish Subtitles: https://vimeo.com/ondemand/callejon
Turkish Subtitles: https://vimeo.com/ondemand/gecit
Synopsis
At a time of existential threat to the physical and human environment, Architect Portugali takes us into an intimate journey that unfolds to a discovery of universal insights from her holistic/Buddhist/ scientific P.O.V: What is the secret of all Timeless places in which man feels 'at Home' & what is that ' Pure Art of making' that creates them? At any culture; place; time.  Via reconstructing childhood memories engraved on each stone of the holy Kabbala city's history of Tsefat,
A Conversation With Brian Clarke, Norman Foster & Robert Storr, NYC, USA
Friday, 13 November 2020 1 pm ET 6 pm GMT
Free
The Museum of Arts and Design, 2 Columbus Cir, New York, NY 10019, United States
Join The Museum of Arts and Design for a free online conversation featuring the master of stained glass, painter, and architectural artist Brian Clarke and his longtime friend and collaborator, architect Norman Foster.
The conversation will be moderated by art critic, curator, and artist Robert Storr. Inspired by the Museum's current exhibition Brian Clarke: The Art of Light, the panellists will discuss how Clarke—in Norman Foster's words—"uses buildings as a canvas" and his magnificent stained-glass artworks "impart poetry to a space."
Al Faisaliyah Centre (1999-2000), Riyadh. Brian Clarke and Norman Foster: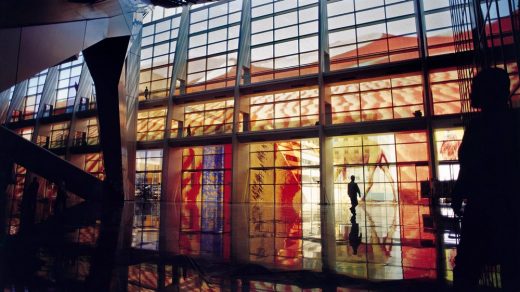 Clarke and Foster have worked together on architectural art commissions found around the world, including London's Stansted Airport, the Al-Faisaliyah Complex in Riyadh, a landmark work in the development of modern stained glass, and the Palace of Peace and Reconciliation in Kazakhstan.
The conversation will be hosted on Zoom. Please register to receive your confirmation email with the link to join the webinar.
Register via: https://zoom.us/webinar/register/WN_G46pfvMwTuuSOtXXebZZZg
Brian Clarke: The Art of Light is made possible by presenting sponsor DAVID YURMAN with major support from Klara and Larry Silverstein and Michele and Marty Cohen, and Simona and Jerry Chazen.
Exhibition film provided by the educational channel HENI Talks
Jerome and Simona Chazen Building
2 Columbus Circle, NYC
Madmuseum.org
Making Plans with Ahmed Belkhodja and Charles Holland
Thursday 19 November 2020 (via Zoom webinar), 6-7pm GMT, £6/£4 member/student/friend
Charles Holland: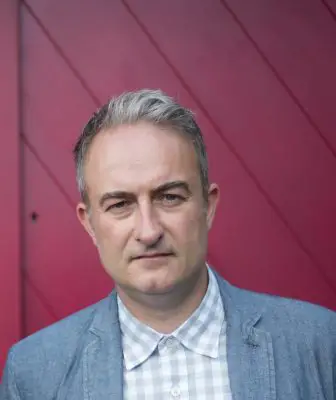 photo courtesy of RIBA
Ahmed Belkhodja: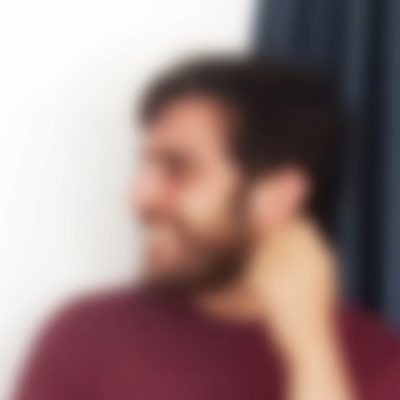 photo courtesy of RIBA (apologies for such a poor image)
https://www.architecture.com/whats-on/making-plans-with-ahmed-belkhodja-and-charles-holland
Architects Charles Holland and Ahmed Belkhodja discuss how the way we design domestic interiors is affected by marketing, the rise of short-term renting and the dissemination of architectural imagery via social media.
Ahmed Belkhodja is a Swiss architect born in 1990 in Lausanne. After graduating in Zurich in 2013, Ahmed established FALA in Porto, with Ana Luisa Soares and Filipe Magalhães. FALA defends a resolutely optimistic architecture, which has been recognised by numerous prizes, publications and exhibitions, in Portugal and elsewhere. Ahmed has taught at several institutions, including the IUAV in Venice, the Royal College of Art in London, and HEAD in Geneva.
Making Plans with Professor Lesley Lokko and Charles Holland
Thursday 26 November 2020 (via Zoom webinar), 6-7pm GMT, £6/£4 member/student/friend
Professor Lesley Lokko: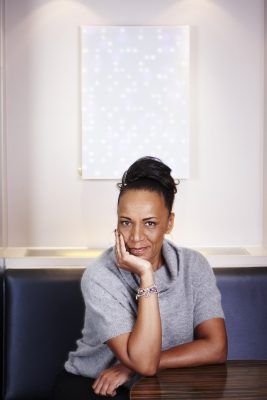 photo Debra Hurford-Brown courtesy of RIBA
https://www.architecture.com/whats-on/making-plans-with-lesley-lokko-and-charles-holland
Architect Charles Holland and Professor Lesley Lokko in conversation about the intersecting relationship between the architectural plan of the home and issues of gender and race.
Professor Lesley Lokko trained as an architect at the Bartlett School of Architecture and holds a PhD in Architecture from the same institution. She is currently Dean of Architecture at the Spitzer School of Architecture, CCNY, and was the founder and former director of the Graduate School of Architecture, University of Johannesburg, South Africa.
From January 2021, she will step down as Dean of Spitzer and begin building the African Futures Institute, an independent postgraduate school of architecture in Accra, Ghana. She has lectured and published widely on the subject of race, identity and architecture, and has served on many international juries and awards over the past decade, including the Aga Khan Award for Architecture, Archiprix, the RIBA President's Medals, Archmarathon and the Venice Biennale.
Making Plans with Sumayya Vally and Charles Holland
Thursday 3 December 2020 (via Zoom webinar), 6-7pm GMT, £6/£4 member/student/friend
Sumayya Vally: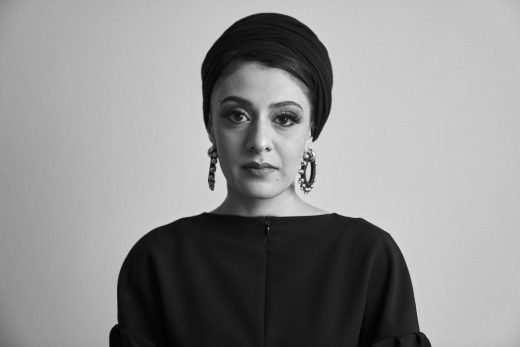 photo Justice Mukheli courtesy of RIBA
https://www.architecture.com/whats-on/making-plans-with-sumayya-vally-and-charles-holland
Charles Holland and Sumayya Vally in conversation about the power of the plan to navigate between political, cultural and social relations.
Sumayya Vally is the Founder and Principal of Counterspace. Sumayya's design, research and pedagogical practice is committed to finding expression for hybrid identities and contested territories. Johannesburg serves as her laboratory for finding speculative histories, futures, archaeologies, and design languages; with the intent to reveal the invisible. Her work is often forensic, and draws on performance, the supernatural, the wayward and the overlooked as generative places of history and work. She is presently based between Johannesburg and London as the lead designer for the Serpentine Pavilion 2020/20 Plus 1.
Charles Holland is an architect, teacher and writer. He is Principal of Charles Holland Architects, a design and research practice based in the UK, Professor of Architecture at the University of Brighton and a Visiting Professor at the ABK, Stuttgart.
Architecture Events 2020, chronological:
Desert Cast – Towards an Identity, Sharjah, UAE
Opening at 1971 – Design Space, The Flag Island, Sharjah, during the following timings:
Saturday, 7 November, 2020
• 10:00 a.m. – 7:30 p.m. – Exhibition Preview. Please book your preferred hourly time slot in advance by sending an email to rsvp@1971design.ae.
• 4:30 p.m. – 7:30 p.m. – Extrusion Performance. Spaces are limited, advance booking is recommended.
Saturday, 14 November, 2020
• 11:00 a.m. – 7:00 pm – Publication Release. Walk-in visitors are invited to pick up a complimentary copy of the accompanying exhibition publication. 1971 – Design Space and Maraya Art Centre are pleased to send interested recipients copies via postal service. Please contact us on rsvp@1971design.ae.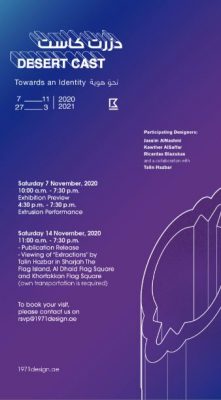 From 14 November 2020 onwards, visitors are welcome to view Extractions by UAE-based artist Talin Hazbar who has created public installations at the Flag Island, Al Dhaid Flag Square and Khorfakkan Flag Square within the context of the exhibition (own transportation is required). 1971 – Design Space will provide visitors with a map of the places upon request.
Furthermore, the series "XLVI" by the Desert Cast Team is on view at Al Badayer Retreat, Al Madam, approximately 1 hour drive from 1971 – Design Space, (own transportation is required).
About the Exhibition
Desert Cast – Towards an Identity is an exhibition by the three Kuwait-based designers Jassim AlNashmi, Kawther AlSaffar and Ricardas Blazukas. Hybridising motifs of Kuwait's past and present, the exhibition contributes to the development of local design identity through its re-application of regional and borrowed elements. The trio invited the UAE-based designer Talin Hazbar to express her interpretation of Desert Cast by investigating the architecture of the United Arab Emirates through her research. The results are showcased through public installations titled Extractions, located within the Emirate of Sharjah.
1971 – Design Space has taken all the necessary precautions so that visitors can enjoy their stay while remaining as safe and comfortable as possible.

[  جـاســــــــم  ]
RISING: Symposium for Climate & Equity
This US architecture event draws a dynamic, national group of architects, consultants, engineers, and community leaders together to connect Climate and Equity throughout the series.

RISING is a four-part, webinar only series offered on zoom throughout the month of November:
Nov 4, 2020
Nov 11, 2020
Nov 18, 2020
Nov 24, 2020
Each day, the series will be live from 3-5 PM CST.
Open to both AIA members and non-members..
Visit the event website for more info on tickets:www.aianeworleans.org/event/2030symposium/
Boundaries in time, place and material, The Charterhouse, London, UK
Presented by Eric Parry RA
Thursday 26th November, 19.00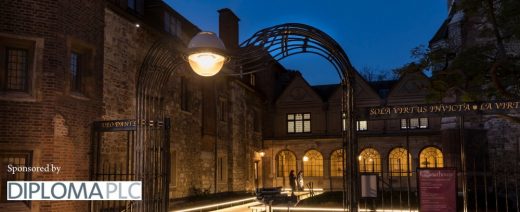 image courtesy of architects
The Charterhouse is delighted that this year's Thomas Sutton Lecture is an online presentation by eminent architect Eric Parry RA, MA (Cantab), MA (RCA), AADipl, RIBA. Eric Parry, with his practice, Eric Parry Architects, was commissioned back in 2014 to take on the major HLF-funded project of opening up the Charterhouse to the public for the first time, creating a new entrance, reception, museum and learning centre which complemented the ancient architecture here, and created a compelling and engaging visitor experience.
This is a sequel to Eric Parry's lecture given last year for the London Festival of Architecture, exploring the theme of 'Boundaries'. Eric Parry will focus on the intentions for the 'Revealing the Charterhouse' project, both social and architectural. One boundary that will be illustrated, with reference to the Charterhouse and other examples, will be the questions of responding to important historical contexts.
Book in advance with a donation
The Charterhouse
Charterhouse Square
London EC1M 6AU
Beyond 2020 conference
The Beyond 2020 conference will guide to sustainable built environment
How should the global building sector act to contribute to the UN's goals for sustainable development? This is the burning topic for Beyond 2020, this year's most important global conference on sustainable built environment, organized virtually by Chalmers University of Technology 2-4 November.
"The clock is ticking. The world's building sector has ten years to achieve the goals in the UN's Agenda 2030. The conference's goals are a common roadmap to make it possible", says conference host Holger Wallbaum, Professor in Sustainable building, Chalmers University of Technology, Sweden.
Of the world's population, 55 percent live in cities. In 30 years, that figure is estimated to have risen to 68 percent, according to the UN. This makes the sustainability perspective the biggest challenge for everyone who contributes to the development of urban environments. The rapid and large influx into cities places new demands that need to be met in an ecologically, economically and socially sustainable way.
The "Transformational Plan for the Built Environment" roadmap will be presented during the closing day of the conference. It will link the built environment with 11 of the UN's 17 sustainability goals and lay the foundation for global and regional development strategies.
The roadmap will guide the entire sector
The basis for the plan is a framework that is based, among other things, on 25 years of research on sustainable building at Chalmers University of Technology. Based on the latest findings and new ideas, presented during the conference, the roadmap will be developed into a powerful tool to guide the entire sector in the work towards sustainable cities and communities.
The conference is divided into three sections: Climate change and sustainability, Digitalisation and innovation and Sustainable economy, policy and finance. Researchers from 45 countries on all continents contribute with over 300 scientific papers.
Speakers include Maimunah Mohd Sharif, Executive Director for the UN housing agency UN-Habitat, Thai landscape architect Kotchakorn Voraakhom, Barcelona's mayor Ada Colau and Marcene Mitchell from the World Bank IFC.
"The conference will show how far we have come in a number of different areas that affect the built environment. With the help of the roadmap, we create an opportunity to quickly spread the accumulated knowledge to builders, property owners and city planners around the world, says Holger Wallbaum, the host of Beyond 2020.
More about the conference Beyond 2020, 2-4 November
Beyond 2020 is arranged digitally by Chalmers University of Technology in collaboration with Rise, The Research Institute of Sweden, Johanneberg Science Park and the city of Gothenburg. The conference moderator for Beyond 2020 is the British BBC profile Angela Lamont.
Originally, the conference was to be held in Gothenburg in June with up to 2,000 participants, but due to the current world situation with the corona pandemic, it is now conducted over the internet instead. Which means that all speakers, participants and visitors can attend without leaving home or the office.
"Carrying out the conference in the traditional way would have made it possible for us to showcase Gothenburg, which has been named the world's most sustainable city in the last four years. But the digital format contains many advantages, not least from a sustainability point of view. And now we can receive many more visitors from, for example, developing countries, who may not have had the financial opportunities to travel here", says Holger Wallbaum.
In addition, Beyond 2020 has the status of a World Sustainable Built Environment Conference (WSBE). Host cities are appointed by iiSBE, a worldwide non-profit organization whose overall goal is to actively work for initiatives that can contribute to building more sustainable communities. This year's conference is the eighth since the start in 2000.
For more information visit the conference website: https://beyond2020.se/
________________
Chalmers University of Technology in Gothenburg, Sweden, conducts research and education in technology and natural sciences at a high international level. The university has 3100 employees and 10,000 students, and offers education in engineering, science, shipping and architecture.
With scientific excellence as a basis, Chalmers promotes knowledge and technical solutions for a sustainable world. Through global commitment and entrepreneurship, we foster an innovative spirit, in close collaboration with wider society.The EU's biggest research initiative – the Graphene Flagship – is coordinated by Chalmers. We are also leading the development of a Swedish quantum computer.
Chalmers was founded in 1829 and has the same motto today as it did then: Avancez – forward.
https://news.cision.com/chalmers/r/the-beyond-2020-conference-will-guide-to-sustainable-built-environment,c3216105
The Göta River estuary in Gothenborg, Sweden
Rethinking The Future Awards
RTF Architecture, Construction & Design Awards 2020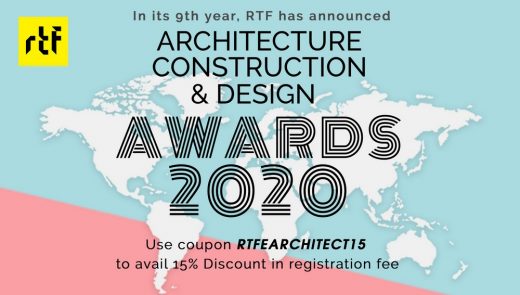 In its 9th consecutive year, with the launch of Architecture, Construction, and Design Awards 2020, Rethinking The Future (RTF) is inviting architects and designers to submit their projects under the various building, interior, and product categories. RTF now offers even more opportunities for encouraging the accomplished and upcoming minds of the fraternity.
Enjoy 15% discount on standard registration fees by quoting our code, see:
Rethinking The Future Awards 2020
House for Cars. Bakhmetyevsky and Other Garages, Russia
October 29 onwards, 2020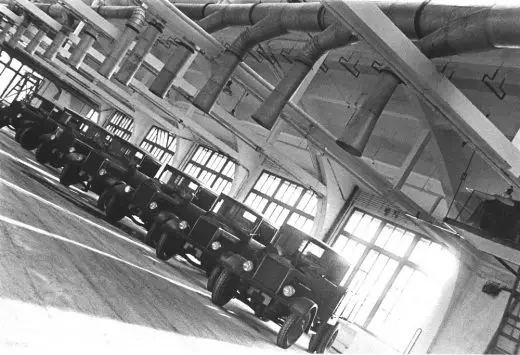 photograph : Boris Ignatovich. Our firstborns. 1929. From the collection of the Multimedia Art Museum, Moscow
On October 29, 2020, the Jewish Museum and Tolerance Center will open the exhibition "House for Cars. Bakhmetyevsky and Other Garages", which will show the era of the 1920s-1930s from a not quite familiar side: through the prism of the history of the Moscow garage.
The exposition in the space of the Jewish Museum – the former Bakhmetyevsky bus depot, built in the second half of the 1920s – will include three thematic sections that not only recreate the image of the era as a whole, but allow you to feel the specifics of the first decades of Soviet motorization and see the beauty of early garage architecture.
The exhibition will show projects of garages of the 1920s-1930s from Moscow and federal archives, including materials previously unknown to the general public, vehicles of this period, personal belongings and documents of such famous heroes of their time as Vladimir Mayakovsky, Viktor Shklovsky, Konstantin Melnikov, Vasily Shukhov and many others.
Exhibition curators: Liya Chechik and Olga Shurygina.
Online Architecture Events in 2020, chronological:
Please note, due to the outbreak of COVID-19, some of the events below may be postponed, we are trying to update the previously confirmed dates:
LOOP Design Awards 2020
****
Discount Code for e-architect readers: 'earchitect'
This code gives an instant 5% discount on all Nomination Packs until the end of August (Regular Registration Period).
****
Call for Entries information:
LOOP Design Awards launches the first edition of its prize in 2020!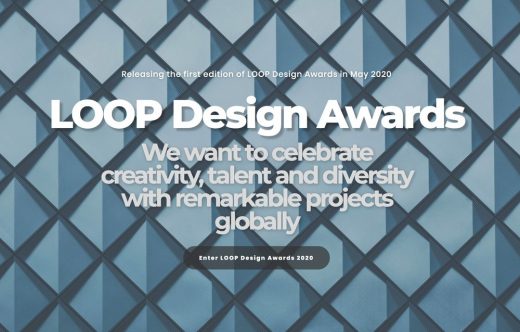 LOOP is an open platform to creativity and talent, where all the designers may showcase their best projects, giving them great visibility around the world. We want to celebrate and honor diversity with remarkable projects globally.
The LOOP Design Awards 2020 is open to Architects and Interior Designers from all over the world. Either you are a well established studio or just started your career, LOOP will value all your talent through all its different prize categories.
Projects must be completed in the past five years (since 1 January 2015).
For its first edition, LOOP Design Awards has selected a prestigious Jury Panel:
SAOTA Architecture (South Africa) – Fran Silvestre Arquitectos (Spain) – Peter Pichler Architecture (Milan) – C.F. Møller Architects (Denmark) – Amanda Ferber (Brazil) – Dewan Architects + Engineers (UAE) – D'Arcy Jones Architecture (Canada) – Gonzalo Iturriaga Arquitectos (Chile) – Ambidestro Arquitetura (Brazil) – Kiriko Design Office (Japan) – AD Architecture (China) – noa* network of architecture (Italy) – Aviram Kushmirski Interior Design (Israel) – Ema Peter Photography (Canada) – Daniela Charles – Chic Haus Magazine (Mexico) – Israel Alba (Spain) – 07Beach Studio (Japan) – WOWOWA Architecture & Interiors (Australia) and many others to confirm.
LOOP Design Awards Timeline:
September 2020 – Late registration Period
October and November 2020 – Jury voting
December 2020 – Announcement of the winners
Entry Fees:
Early Bird Entry Fee – 120$USD
Regular Entry Fee – 150$USD
Late Entry Fee – 200$USD
Discounts up to 20% on multiple entries
The organisers are also very proud to announce that LOOP Design Awards created the 'LOOP Donations Program' to help people in need and raise awareness for important causes.
The contest organisers believe in the power of Architecture to change people's lives.
The awards organisers will donate 2$USD for every entry at LOOP Design Awards to PAAJAF Foundation program "Give a Child in Ghana a Safe Place to Learn".
More information about the award is available on LOOP Design Awards Website:
www.loopdesignawards.com
************
OCTOBER 2020
5th Istanbul Design Biennial, Istanbul, Western Turkey
15 October 2020 onwards
Curator Mariana Pestana: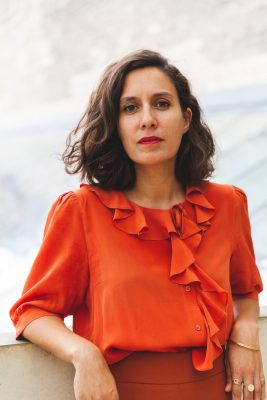 photos courtesy of İKSV
5th Istanbul Design Biennial News, curated by Mariana Pestana with Sumitra Upham and Billie Muraben, and organised by the Istanbul Foundation for Culture and Arts (İKSV), Western Turkey:
5th Istanbul Design Biennial Event
BIM Summit, Los Angeles, USA
27-28 October 2020
Los Angeles, South California, USA
The efficiency, coordination and outcome improvements delivered by building information modelling (BIM) makes its growing utilization in the AEC industry almost inevitable. BIM's usage within Integrated Digital Delivery (IDD) optimizes the use of digital technologies throughout the 4 stages of the built environment lifecycle – Design, Fabrication, Construction and Asset Delivery & Management.
This is not digitalisation merely for the sake of doing it. As the AEC industry builds bigger and take on projects of greater complexity within shorter time frames, building efficiently and strengthening collaboration across the entire value chain will be mission critical.
The process of launching Virtual Design & Construction (VDC) practices throughout the United States, however, has been slow and selective. The hard bit for many AEC firms is determining how exactly to use BIM-related tools to transform processes and create important differences to outcomes.
To ensure the integrated use of BIM, firms need to elaborate digital strategies and develop policies valid for all projects. Without standard policies, the diffusion of BIM technology will be strictly based on the relation between client and contractor, with different methods for each project.
Join us at the BIM Summit to get insights into how BIM will become the versatile tool to launch IDD shared platforms and standards to support the larger adoption of IDD solutions. Hear from AEC professionals compelling case studies about BIM's evolution to solve various industry challenges and its wider implication for business gains.
KEY BENEFITS OF ATTENDING:
• Scale to new heights in BIM innovation and embrace digitization as the core driver of Construction 2.0
• Discover what it takes to achieve smarter and sustainable designs with a deeper understanding of BIM and its applications
• Drive further automation and efficiency of processes through consolidated data sources and integrated platforms
• Optimize workflows through active collaboration with other project stakeholders in data-sharing channels
• Learn about the greater role BIM will play in shaping future built environments in the region
************
NOVEMBER 2020
The Big 5 Digital Festival – Global
23 – 26 November 2020
THE BIG 5 TO GATHER GLOBAL CONSTRUCTION LEADERS AT ITS DIGITAL FESTIVAL
The next big appointment for construction players will take place online from 23 to 26 November
The Big 5, the international event accelerating growth in the construction industry for the past four decades, is launching the first Big 5 Digital Festival – Global this year.
The event, which will run completely online from 23 to 26 November, will gather the global construction community to build resiliency and empower industry professionals to grow their businesses, learn from the world's top experts, and be ready for the post Covid-19 world.
"Sharing knowledge, and maintaining and building connections with industry peers, partners, and experts are paramount for construction industry players to successfully navigate through these challenging times", says Josine Heijmans, Vice President – Construction at dmg events, the organisers of The Big 5.
"This is why we decided to run a completely digital event this year and provide the global construction community a safe and convenient platform to access leading-edge education, innovation, and business opportunities."
A four-day "Redefining Construction" programme, aimed at discussing and defining the strategies to build the construction industry of the future, will explore the market outlook, project management, smart & digital, sustainability, and architecture & design solutions. Best practices for facilities management during a pandemic will also be shared across two days.
Over 60 of the world's top industry experts will participate in The Big 5 Digital Festival programme, including:
• Marius Sylvestersen, Smart City Program Director, City of Copenhagen
• Gil Kelley, General Manager of Planning, Urban Design and Sustainability, City of Vancouver
• Gustaf Landahl, Head of Department for Planning & Environment, City of Stockholm, Sweden
• Brandie Barrett, Deputy Director Public Works, City of Phoenix, Arizona
• Dr. Paul Toyne, Practice leader- Sustainability, Grimshaw Global
• Ian Hatton, Chief Innovation and Economy Officer, City of Gold Coast – Australia
• Simon Rubinsohn, Chief Economist, RICS
• Alain Waha, Global Lead BIM & Digital Transformation, Burohappold Engineering, UK
• Anna Queralt Fuentes, Circular Design Engagement Manager, Ellen MacArthur Foundation
Nawal Alhanaee, Head of Infrastructure Business Development at the UAE Ministry of Energy and Infrastructure, who will be speaking at the event, says: "I'm very much looking forward to speaking at The Big 5 Digital Festival on how the United Arab Emirates is planning for future urbanisation.
"The Festival will bring together construction stakeholders and the industry to support new connections, foster dialogue, promote innovation, and facilitate business around the world," Nawal adds.
The Big 5 Digital Festival will provide an extensive product showcase to enable global suppliers and buyers to effectively and safely conduct business. Over 500 companies will present their latest construction solutions to 20,000 expected attendees on the event's purpose-built platform. This latter will enable one-to-one video calls, chats, and networking opportunities powered by an AI-based matchmaking software.
The pandemic is shaping irreversible changes in both the construction market and the business models; The Big 5 Digital Festival will help industry stakeholders harness this change, adapt, and grow bringing together international leaders and decision makers on a digital platform from 23 to 26 November 2020.
Face-to-face meetings at The Big 5 are expected to return in 2021, from 12-15 September at the Dubai World Trade Centre.
To know more about The Big 5 Digital Festival – Global, visit www.thebig5digitalfestivalglobal.com.
************
Call for Papers, Turkey
3rd International Conference of Contemporary Affairs in Architecture and Urbanism
Alanya HEP University, Alanya/Antalya, Turkey
6-8 May 2020
www.iccaua.com
iccaua.conference@gmail.com
The main aim of ICCAUA2020 is to bring together leading academic scientists, researchers and research scholars to exchange and share their experiences and research both through the conference podium and double-blind refereed publications opportunities.
Abstracts for Oral, Virtual and Poster presentations and proposals for special sessions are kindly invited.
– Architecture and Technology
– Sustainability and Urban Design
– Heritage and Cultural Landscapes
– Habitat Studies and Infra Habitation
ICCAUA2020 will be held in both English and Turkish languages.
Submit your abstract and full paper to: iccaua.conference@gmail.com
http://www.iccaua.com/page/publication-opportunities
*The authors of the high quality Papers will get the certificate of " Best Scientific Paper".
*The awarded scientific papers will be recommended for the editors of the sponsored journals.
*All the authors will be able to attend in the three available workshops.
Deadline for Abstract submission 6 January 2020
Conference website: http://www.iccaua.com
Conference poster: http://www.iccaua.com/page/conference-brochure
Horakhsh ahmadnia, Alanya HEP University ICCAUA2019 Center, Alanya, Antalya, 07400, Turkey
************
Architecture Events 2021
Architecture Events in 2021, chronological:
Modular Prefab & Construction Tech Senate Amsterdam April 2021
A digital disruption wave is hitting all industry sectors including construction and it is undoubtable that modular constructions can go hand-in-hand with technological development.
The basis of volumetric modular systems, or prefabricated construction, is the initial digital 3D design and the ability to utilise Building Information Modelling (BIM) to ensure the building is suitable for the planned location and design requirements. It is also behind the stackable modules used in several storey homes or larger industrial buildings, including hotels and office blocks.
McKinsey & Company calculated that, the market value for modular in new real-estate construction alone could reach $130 billion in Europe and the United States by 2030, delivering annual cost savings of $22 billion. In many countries, modular construction is still very much an outlier but there are strong signs of what could be a genuine broad-scale disruption in the making. It is already drawing in new competitors—and it will most likely create new winners and losers across the entire real estate and construction ecosystem.
Many factors determine whether a given market is likely to embrace modular construction, but the two biggest determinants are real-estate demand and the availability of skilled construction labor. In places such as Germany's major cities and the southern part of the United Kingdom, labor shortages and large-scale unmet demand for housing intersect, making this model particularly relevant.
Join us at The Modular & Prefabrication Construction to earn insightful knowledge and fruitful discussion on understanding emerging construction technologies, including robotics, 3D imaging and even the use of RFID-BIM which are becoming increasingly leveraged to aid the design and development of modular construction. Those technological capabilities are enhanced, sped up and become more cost-effective and sustainable, when utilised in a controlled by factory setting.
WHY YOU CANNOT MISS THIS EVENT
• Learn how to enhance the prefab buildings design with an architectural approach
• Develop the right digital manufacturing line for precast modules
• Increase the efficiencies of modular construction with integrated supply chain system
• Understand the tendering and contracting system in modular construction
• Take advantage of the deployment of IoT, PPVC, DfMA, RFID-BIM, VDC, IDD, and prefab data center for off-site construction
• Exploring the applications of wood concrete composite panels, mass engineered timber, and steel concrete composite systems
Only limited seats are allocated for this Summit. Group registration package available with terms and conditions applied.
Lucca Biennale X Edition postponed to 2021
Aug 1st – Sep 26, 2021
X EDITION NEW DATES
As a result of the Covid-19 pandemic developments, the organizing committee of Lucca Biennale Cartasia has decided to postpone the tenth edition of the event from August 1st to September 26th, 2021.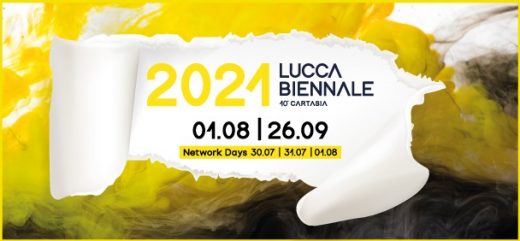 We are working and will continue to work to maintain the safety of all those who work at or participate in the event, as artists and audience, and to maintain the integrity of the Biennale and its many sections.
That is why the Biennale does not stop. Great ideas are planned for the next edition: events, exhibitions, seminars, conferences involving countries such as Japan, as well as artists and speakers from all over the world. We are working on an edition rich in culture, art, events to celebrate the tenth anniversary of the event.
Postponing the event is above all a form of respect towards the city of Lucca, the participating artists and the public involved: we are going to be able to gather again in summer 2021, to live together the beauty of art.
After the tenth edition, in 2021, the eleventh edition will take place, as planned, in 2022 bringing the Lucca Biennale back to even years.
Thanks to every single person who continues to support us, we are at your disposal for any request.
To all, a deep wish for creativity, art and culture.
www.luccabiennale.com
Oman Real Estate Expo 2021, Muscat, Oman, The Middle East
22 – 24 March 2021
Due to the outbreak of COVID-19 across the globe, the decision has been taken to postpone Oman Real Estate Exhibition (OREX) 2020, 30th March to 1st April 2020.
ODBW will now take place between 22 to 24 March 2021, at the Oman Convention & Exhibition Centre (OCEC), Muscat, Oman.
This decision is supported by the Ministry of Health, Oman Real Estate Association and Omanexpo.
We have been having regular dialogue with the Ministry of Health, Oman, as well as the Oman Real Estate Association, in relation to COVID-19. We as organisers must commend the way that the COVID 19 (Coronavirus) outbreak is being very competently controlled in Oman, we must be conscious that many organisations within our community are currently facing difficulties travelling around the world. It is for these travel reasons that ODBW will be postponed until 2021.
Hall 2, Oman Convention & Exhibition Centre, Muscat, Sultanate of Oman
This property event is held concurrently with Oman Design & Build Week.
OREX is endorsed by the main regulators and facilitators in Oman: The Ministry of Housing and Oman Real Estate Association.
27th World Congress of Architects – UIA2020RIO, Brasil, South America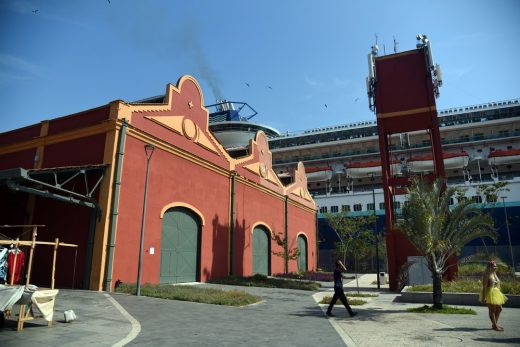 Riotur – photo © Alexandre Macieira
27th World Congress of Architects – UIA2020RIO will be held in Rio de Janeiro, Brazil
UIA World Congress of Architects is postponed to 2021:
July 18 – 22, 2021
27th World Congress of Architects – UIA2020RIO
Home page – www.uia2020rio.archi (with English and Spanish versions)
Facebook – www.facebook.com/uia2020rio
Instagram – @uia2020rio_congress
Linkedin – www.linkedin.com/company/uia-2020-rio/
Twitter – @uia2020rio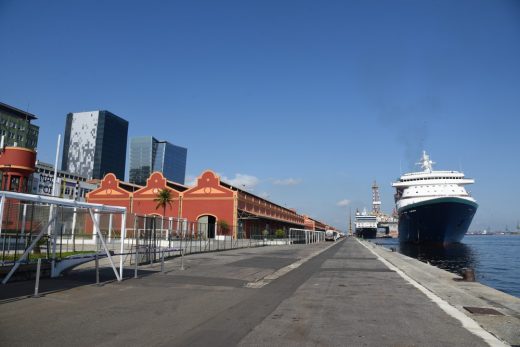 Riotur – photo © Alexandre Macieira
Dallas Architecture Forum Architectural Events, Texas, USA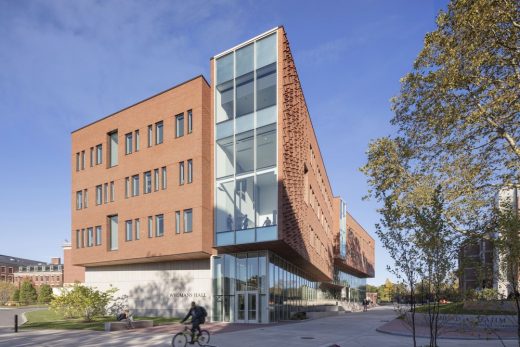 photograph by John Horner
Dallas Architecture Forum Architecture Events
Bartlett School of Architecture Events, London, England, UK
The Bartlett, UCL's Faculty of the Built Environment, marks 100 years of radical thinking with Bartlett 100:
A full programme of events throughout the year will engage the public in the work of The Bartlett across the built environment.
Summer Show 2017 photo of models in the ground floor space: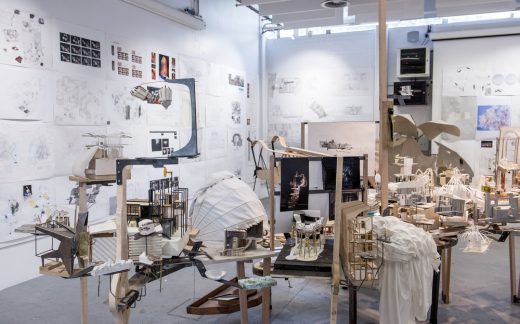 photo courtesy of UCL
Bartlett School of Architecture Events
Architectural Aspirations: A Guided Tour of the RIBA, London, England, UK
Every second Saturday of the month, 2.30pm to 3.30pm, and every fourth Tuesday of the month, 6.30pm to 7.30pm.
RIBA, 66 Portland Place, London, W1B 1AD
£10 per person
Visit the home of architecture and hear about the places and faces behind George Grey Wornum's winning design for the RIBA on Portland Place. Dedicated educators describe the landmark building before finishing with an introduction of the forthcoming exhibition.
Website: Guided Tour of the RIBA Event
Specifi Architecture Events, UK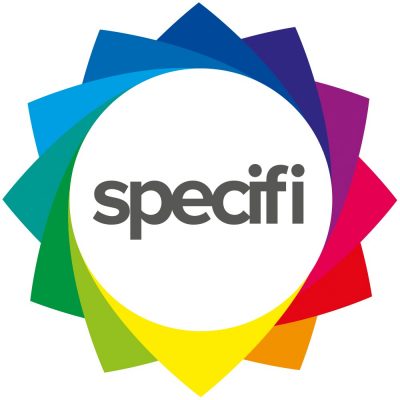 image courtesy of architects
DesignMorphine Events
DesignMorphine is a creative hub for design, developed through workshops, lectures, projects and explorations in the field of architecture, design and arts.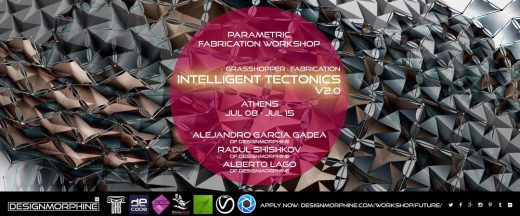 The firm have conducted over 30 workshops and courses in Europe, the Middle East and USA. Among them are successful collaborations with Harvard and MIT. They have planned workshops for Europe, Asia and USA.
DesignMorphine Architecture Events
London Festival of Architecture 2019, London, England, UK
London Festival of Architecture 2019 Events
Cal Poly Pomona Events, Pomona, Los Angeles County, CA, USA
Cal Poly Pomona Architecture Events
Architectural Events
Architecture Events are added on the site daily over a 16 hour period. We cover architectural exhibitions, building talks, debates, conferences, book launches and competitions across the globe. Architecture Events welcome – please provide as a minimum one image and dates.
ARCHIVE
ESSEX Architecture Weekend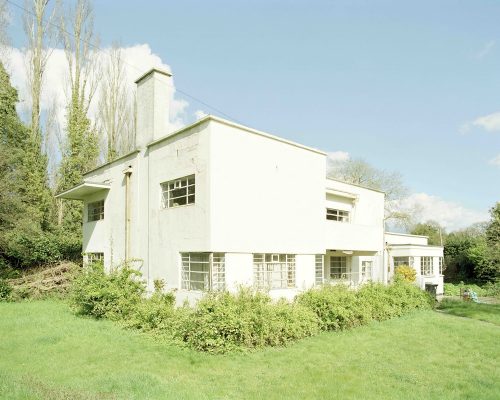 photograph © Catherine Hyland. Courtesy Focal Point Gallery
Architecture Events 2016 Archive
San Francisco Architecture Events, California, USA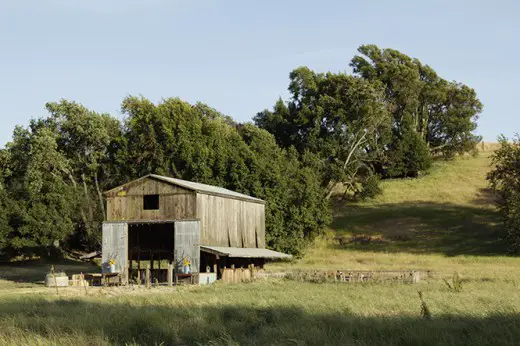 image Courtesy SF:AIA
San Francisco Architecture Events
Rice Design Alliance Events, Texas, USA
UB School of Architecture & Planning Buffalo Events, NY, USA
AA School Architecture Events, London, UK
V&A Architecture Events, London, UK
Architecture Centre Bristol Events, England
Faculty of Architecture University Hong Kong Events, China
The Turbulences FRAC Centre Event
University of Melbourne School of Design Architecture Event, Melbourne, Australia
AIA Kansas City Architecture Event
University of Westminster Events, London, UK : Building Lectures
Deutsches Architektur Museum – Building Exhibitions, Germany
Columbia University Architecture Event – GSAPP : NYC, USA
Events for the World Architecture Events page welcome