Building Events 2021, Architecture across the Globe, Design Talks, Awards, Webinars Images, Projects
Architecture Events from around the world
Architectural Exhibitions + Lectures + Awards + Debates + Seminars + Shows in 2021
post updated 31 July 2021
Building Events – now on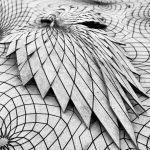 Architectural Events – rolling events diary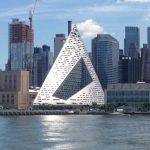 photo © Adrian Welch
Architecture Events coming soon
Architecture Events in Summer 2021, chronological:
Norman Foster Foundation 'On Archives' Masterclass Series
The Norman Foster Foundation (NFF) presents the 'On Archives' Masterclass Series, a series which explores the fundamental aspects related to architectural archives and libraries around the world. Given by fourteen leading experts in the fields of archiving, architecture, art, design and heritage management, this video series supports the NFF's extensive educational programme by promoting an exchange of knowledge across a range of geographic and disciplinary perspectives:
Norman Foster Foundation Madrid
Bridging Real Estate With The Community Webinar
August 26th at 2pm
The webinar that explores
Bridging Real Estate With The Community
With limited spaces available, register below to secure your spot as we discuss the importance of bridging the gap between properties and local businesses, initiatives, residents, and groups, and how technology can underpin these community relationships.
Key themes and trends that will be explored include:
Connecting property assets with diverse groups and the urban environment
The importance of the customer voice when introducing a property asset to a community
How technology can introduce and strengthen relationships between properties and communities
What trends within community engagement can we expect to see flourish or fade as spaces reopen?
Meet the panelists below…
The Host
Guy Windsor-Lewis
FOUNDER & CHIEF EXECUTIVE OFFICER
LOCALE GROUP
Guy's mission is to digitally transform the typically stagnant industry of real estate with Locale's trio of tech services, which provides the ultimate management and engagement solutions for properties across the UK.
The Panel
Laura Burson
BUSINESS DEVELOPMENT DIRECTOR
LOCALE LIFE
Heading up Locale Life, the complete customer engagement service from Locale Group, Laura works with buildings to put people at their heart, support local enterprises, and make a demonstrable, positive impact to properties and wider communities.
Bridget Wilkins
DIRECTOR OF COMMUNITY ENGAGEMENT & ESG
BUILT-ID
Bridget is an expert in the global PropTech sector, working on the CBRE UK Innovation Board and a founding member of the Urban Land Institute UK Tech Forum. Now director of Community Engagement & ESG at Built-ID, she is responsible for scaling the Give-My-View community consultation platform across the UK's most innovative urban projects
Sam Kidby
FOUNDER & SENIOR DIRECTOR
EVERGREEN REPUTATION
A communications consultant with ten years of experience working in the real estate sector, Sam specialises in placemaking and established Evergreen Reputation in 2012 to combine traditional and digital marketing. Since then, clients have included St Pancras International, Urban Partners, Lendlease, Victoria BID, GVA, High Speed 2, Inquilab and McAdam Architects.
JULY
WorkVision 2021: HR in the New Normal & Beyond
– Webinar
29 – 31 July, 2021
The objective of the WorkVision 2021 being organised with Aon as knowledge partner on 29 and 30 July 2021 is to examine the changes in HR transformation post COVID -19 and beyond. Before this unprecedented Pandemic, the term 'future of work' was nebulous, intangible, hard to measure, rife with buzzwords and yet void of an end date. As we imagine a path towards recovery, organizations must identify critical job roles that will help them navigate through uncertainty and the long-term implications of having a remote and dispersed workforce.
Link to register for the webinar:
Decarbonizing Indian Steel Industry Webinar
London Festival of Architecture 2021
London Festival of Architecture 2021
AUGUST
Lucca Biennale X Edition
Aug 1 – Sep 26, 2021
X EDITION NEW DATES
As a result of the Covid-19 pandemic developments, the organizing committee of Lucca Biennale Cartasia has decided to postpone the tenth edition of the event from August 1st to September 26th, 2021.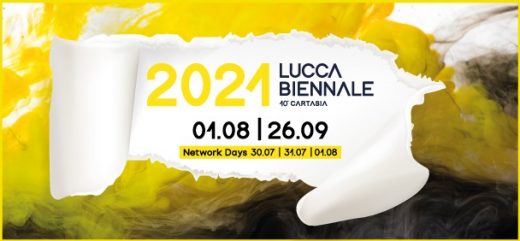 We are working and will continue to work to maintain the safety of all those who work at or participate in the event, as artists and audience, and to maintain the integrity of the Biennale and its many sections.
That is why the Biennale does not stop. Great ideas are planned for the next edition: events, exhibitions, seminars, conferences involving countries such as Japan, as well as artists and speakers from all over the world. We are working on an edition rich in culture, art, events to celebrate the tenth anniversary of the event.
Postponing the event is above all a form of respect towards the city of Lucca, the participating artists and the public involved: we are going to be able to gather again in summer 2021, to live together the beauty of art.
After the tenth edition, in 2021, the eleventh edition will take place, as planned, in 2022 bringing the Lucca Biennale back to even years.
Thanks to every single person who continues to support us, we are at your disposal for any request.
To all, a deep wish for creativity, art and culture.
www.luccabiennale.com
Active Travel Summit 2021
Wednesday, 4 August 2021 at 09:00
Get tickets for Active Travel Summit 2021
Event by New London Architecture
Housing retrofit – best practice for low carbon solutions
Tuesday, 10 August 2021 at 10:00
AIA Conference on Architecture Events
AIA Conference on Architecture, USA
August 19, 2021
BUILDING EFFICIENCIES
Climate change highlights the need for drastically reducing our carbon emissions. Learn how innovations in contracts, regulation, labor, manufacturing, and materials are changing firms' work and the AEC industry.
2021 Nanhai Pan Home Furnishing Industry Expo & Global Pan Home Furnishing Sourcing Fair (Virtual)
Date: 26 -29 August 2021
Venue: ALU-EXPO, Nanhai District, Foshan City, Guangdong Province, China
Website: http://www.panhousehold.com

Preview of 2021 Nanhai Pan Home Furnishing Industry Expo
Co-organized by 16 Nanhai trade associations covering the whole industry chain, our show will mainly showcase furnishing solutions for nine scenarios, which are high-end residence, urban residence, new-generation small residence, rustic B&B, hotel, office, school and hospital, public space, and future residence.
In response to the ongoing pandemic, the Global Pan Home Furnishing Sourcing Fair (Virtual) and a New Product Launch Event & Livestream will be held concurrently to bring overseas buyers in touch with quality Chinese suppliers and latest products via technologies like livestreaming, digital twin, 3D showcase, and so on.
By this April, the show has attracted scores of major brands in the field, such as Xinruncheng Ceramics, Monalisa Tiles, SHKL Sanitary Ware, Guang Ya Aluminum, Wacang Aluminum, Jinxianhua Furniture, SHERMA Doors & Windows, GY Architectural Hardware, Yuanzhicheng Weaving, Vita-Textile Group, JOM Time Lighting, Cnlight, ASANO Group, Sonbo Electrical Alappliance, Suilong Mattress, and so forth.
Exhibition Scope:
∙ Aluminum profiles, aluminum home furnishing, aluminum windows and doors;
∙ Ceramic products;
∙ Smart home solutions, home appliances, lighting, electric fans;
∙ Related production equipment, molds, and etc.
∙ Furniture, redwood furniture;
∙ Hardware;
∙ Textiles, home textiles, under garments, shoes;
SEPTEMBER
NOVEMBER
Modular Prefab & Construction Tech Senate Amsterdam, The Netherlands
November 2021
A digital disruption wave is hitting all industry sectors including construction and it is undoubtable that modular constructions can go hand-in-hand with technological development. The basis of volumetric modular systems, or prefabricated construction, is the initial digital 3D design and the ability to utilise Building Information Modelling (BIM) to ensure the building is suitable for the planned location and design requirements. It is also behind the stackable modules used in several storey homes or larger industrial buildings, including hotels and office blocks.
McKinsey & Company calculated that, the market value for modular in new real-estate construction alone could reach $130 billion in Europe and the United States by 2030, delivering annual cost savings of $22 billion. In many countries, modular construction is still very much an outlier but there are strong signs of what could be a genuine broad-scale disruption in the making. It is already drawing in new competitors—and it will most likely create new winners and losers across the entire real estate and construction ecosystem.
Many factors determine whether a given market is likely to embrace modular construction, but the two biggest determinants are real-estate demand and the availability of skilled construction labor. In places such as Germany's major cities and the southern part of the United Kingdom, labor shortages and large-scale unmet demand for housing intersect, making this model particularly relevant.
Join us at The Modular & Prefabrication Construction to earn insightful knowledge and fruitful discussion on understanding emerging construction technologies, including robotics, 3D imaging and even the use of RFID-BIM which are becoming increasingly leveraged to aid the design and development of modular construction. Those technological capabilities are enhanced, sped up and become more cost-effective and sustainable, when utilised in a controlled by factory setting.
• Learn how to enhance the prefab buildings design with an architectural approach
• Develop the right digital manufacturing line for precast modules
• Increase the efficiencies of modular construction with integrated supply chain system
• Understand the tendering and contracting system in modular construction
• Take advantage of the deployment of IoT, PPVC, DfMA, RFID-BIM, VDC, IDD, and prefab data center for off-site construction
• Exploring the applications of wood concrete composite panels, mass engineered timber, and steel concrete composite systems
Please find attached PDF brochure for more content details and our contact information should you have any further inquiries.
Only limited seats are allocated for this Summit. Group registration package available with terms and conditions applied.
Sydney Build Expo
ICC Sydney, NSW, Australia
23 – 24 Nov 2021
Agenda: www.sydneybuildexpo.com
Complimentary tickets: www.sydneybuildexpo.com/register-tickets
2022
TAB 2022, Estonia
7 Sep – 31 Oct 2022
TAB 2022, organised by Estonian Centre for Architecture will take place from September 7th – October 31st, 2022.
**********
The Aga Khan Award for Architecture: Living Heritage
Two publications, published by ArchiTangle Publishers in Berlin, Germany:
Architecture of Coexistence: Building Pluralism and Architecture in Dialogue – The Aga Khan Award for Architecture 2019.
Architecture of Coexistence: Building Pluralism
Edited by Azra Akšamija, Architecture of Coexistence: Building Pluralism has been nominated as one of the most beautiful books of 2021 made in Germany and recommended as a summer reading in the MIT News:
https://www.stiftung-buchkunst.de/de/die-schoensten-deutschen-buecher/2021/longlist.html
https://news.mit.edu/2021/summer-reading-from-mit-0701
Contributions The book includes different positions by scholars from disciplines as diverse as architectural history, philosophy, political science, cultural studies, and religious studies: Azra Akšamija, Mohammad al-Asad, Ali S. Asani, Simon Burtscher-Matis, Amila Buturović, Farrokh Derakhshani, Robert Fabach, Eva Grabherr, Amra Hadžimuhamedović, Tina Gudrun Jensen, Jennifer Mack, Nasser Rabbat, Barbara Steiner, Helen Walasek, and Wolfgang Welsch.
Photo essays by Velibor Božović, Cemal Emden, Jesper Lambaek, and Nikolaus Walter.
Design Julia Wagner, grafikanstalt
Dimensions 17 x 24,5 cm, 6.7 x 9.6 inches
Features 288 pages, approx. 100 illustrations, hardback, full color, stich bound, embossing
Language English
Price USD 55, CAD 72, EUR 38 (D)
ISBN 978-3-96680-008-2
About the Book
At this divisive time, Architecture of Coexistence seeks to promote pluralism through the lens of a contemporary architecture that is informed and inhabited by Muslims in Europe. The book asks how architecture can shape an open-minded and inclusive society.
The book's central question is examined at an intersection of art, architecture, and cultural preservation, and in conjunction with three internationally celebrated architectural projects that have received the Aga Khan Award for Architecture (AKAA) in the past four decades: the White Mosque in Visoko, Bosnia Herzegovina (1983 winner), the Islamic Cemetery Altach in Vorarlberg, Austria (2013 winner), and Superkilen in Copenhagen, Denmark (2017 winner).
Much has already been written about these award-winning projects, yet Architecture of Coexistence offers a unique and multidisciplinary perspective. Instead of viewing a completed architectural project as the endpoint, it examines the social impact of architecture within a longer time frame. How does architecture perform as a social medium that positively impacts its communities? What role do aesthetics play in fostering pluralism and a better understanding between different cultures?
Aside from interviews with both the projects' architects and the everyday users, scholarly essays across various disciplines provide intriguing insights into architecture's ability to bridge cultural divides. Soliciting a wide array of questions about migration, transculturalism, visibility, inclusion, and exclusion, the book sheds light on the long-term social processes generated between architectural form and its users. Together, these essays and interviews provide insights not only into architectural design, but also into architecture's long-term impact on people who inhabit and use these spaces.
Architecture in Dialogue – The Aga Khan Award for Architecture 2019
Architecture in Dialogue is an exhibition highlighting the six winners and shortlisted works from the 2017-2019 cycle of the Aga Khan Award for Architecture – for further information we recommend the accompanying publication (available in English and Russian language).
Currently all individuals, organisations and firms are invited to submit projects to be considered for nomination for the upcoming 15th cycle of the Aga Khan Award for Architecture:
https://www.instagram.com/p/CRG93PpsMNt/
https://www.akdn.org/architecture
ArchiTangle, Berlin
ArchiTangle is a Berlin-based independent publishing house and digital service provider in the architectural space, focusing on knowledge transfer and projects of social relevance. Dedicated to cultural and ethical values in architecture, ArchiTangle's publishing program spans the entire architecture spectrum and aims to foster the dissemination of architectural knowledge through analogue tradition and digital innovation. ArchiTangle's digital services include a novel blockchain-based archiving platform that enables architects, architecture institutions, archives and collections to securely preserve the integrity of architectural data in perpetuity.
GENERAL INFO
Dallas Architecture Forum Architectural Events, Texas, USA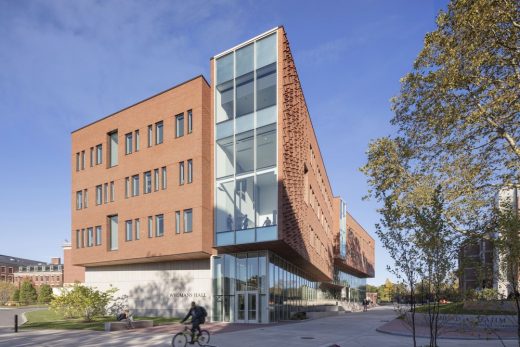 photograph by John Horner
Dallas Architecture Forum Architecture Events
Bartlett School of Architecture Events, London, England, UK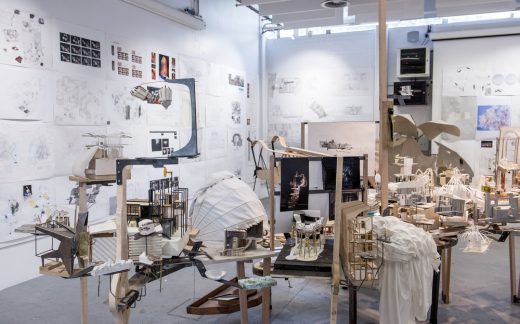 photo courtesy of UCL
Bartlett School of Architecture Events
DesignMorphine Events
DesignMorphine is a creative hub for design, developed through workshops, lectures, projects and explorations in the field of architecture, design and arts.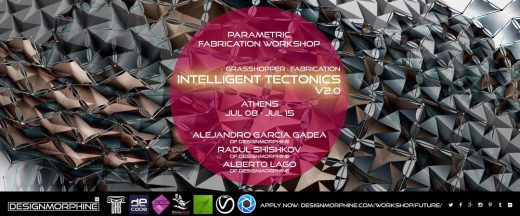 DesignMorphine Architecture Events
Cal Poly Pomona Events, Pomona, Los Angeles County, CA, USA
Cal Poly Pomona Architecture Events
Architectural Events
Architecture Events are added on the site daily over a 16 hour period. We cover architectural exhibitions, building talks, debates, conferences, book launches and competitions across the globe. Architecture Events welcome – please provide as a minimum one image and dates.
ARCHIVE
ESSEX Architecture Weekend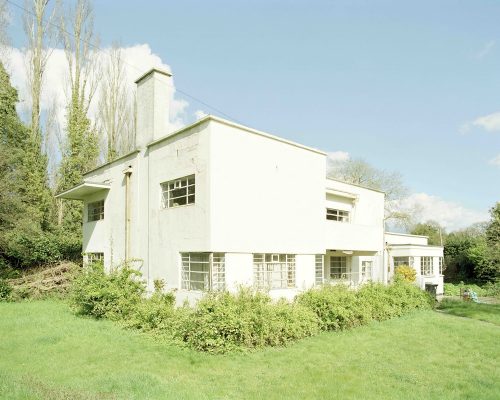 photograph © Catherine Hyland. Courtesy Focal Point Gallery
Architecture Events 2016 Archive
San Francisco Architecture Events, California, USA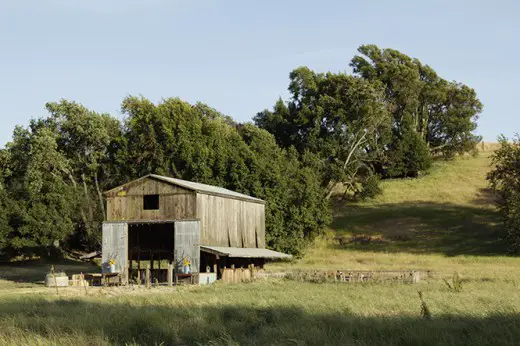 image Courtesy SF:AIA
San Francisco Architecture Events
Rice Design Alliance Events, Texas, USA
UB School of Architecture & Planning Buffalo Events, NY, USA
AA School Architecture Events, London, UK
V&A Architecture Events, London, UK
Architecture Centre Bristol, England
Faculty of Architecture University Hong Kong Events, China
The Turbulences FRAC Centre Event
University of Melbourne School of Design Architecture Event, Melbourne, Australia
AIA Kansas City Architecture Event
University of Westminster Events, London, UK : Building Lectures
Deutsches Architektur Museum – Building Exhibitions, Germany
Columbia University Architecture Event – GSAPP : NYC, USA
Events for the World Architecture Events page welcome