University of Westminster Event, London Architecture Talks, Building, News, Design
University of Westminster Architecture Events, London
Upcoming Architecture Events in London, England, UK
1 May 2011
University of Westminster Events
SCARCITY EXCHANGES
Events at the University of Westminster in London
Dougald Hine and Andrew Simms on Economies of Scarcity
Wednesday, 11 May 2011, 6.30 pm, University of Westminster, Marylebone Campus, London
Dougald Hine is a public thinker and social activator. Co-Founder of the School of Everything and Space Makers Agency, Dougald is now involved in a series of extraordinary initiatives around the role of the public intellectual and new forms of Universities.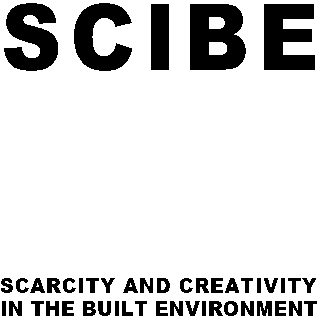 Andrew Simms is a Fellow of the New Economics Foundation, and one of Britain's leading economists looking at issues of the environment and social justice. He co-founded onehundredmonths.org and the Green New Deal, and is a prolific writer and broadcaster.
This event is free but registration is required: http://scarcityexchanges01-eorg.eventbrite.com/
Scarcity Exchanges is a series of exchanges on and around the topic of scarcity, bringing together some of the leading thinkers in the field to expound on one of the most pressing, but often avoided, issues of the day. To register for other events in the series, see http://scibe.eventbrite.com/
University of Westminster, 35 Marylebone Rd, NW1 5LS, London, United Kingdom
Alfredo Brillembourg and David Satterthwaite on Cities of Scarcity
Wednesday, 18 May 2011, 6.30 pm, University of Westminster, Marylebone Campus, London
Alfredo Brillembourg is founder of the highly influential Urban-Think Tank (U-TT), co-editor of the widely-cited book Informal City: Caracas Case, Professor of Architecture and Urban Design at ETH Zurich, and, together with Hubert Klumpner, recipient of the 2010 Ralph Erskine Award for innovation in architecture and urban design.
David Satterthwaite is a Senior Fellow at the International Institute for Environment and Development (IEED) and editor of Environment and Urbanization. He has been contributing to the work of the Intergovernmental Panel on Climate Change on urban adaptation since 1998 and has written or edited various books on urban issues.
Ed van Hinte and Steve Broome on Scarcity and Consumption
Wednesday, 25 May 2011, 6.30 pm, University of Westminster, Marylebone Campus, London
Ed van Hinte is founder and chair of the pioneering Lightness Studios, a grouping of designers and thinkers who research and practice in the field of lightweight structures and products. He is author of numerous books including Lightness.
Steve Broome is Director of Research at the RSA, having previously worked on a London New Deal for Communities programme, where he led evaluation and strategy, community safety and community development programmes. He has led the RSA's Connected Communities programme.
Iain Boal and Lyla Mehta on Concepts of Scarcity
Wednesday, 1 Jun 2011, 6.30 pm, University of Westminster, Marylebone Campus, London
Iain Boal is a social historian and co-founder of the Retort collective, an association of radical writers, artisans, and artists in the San Francisco Bay Area. He has taught at Harvard, Stanford, and the University of California, Berkeley and Santa Cruz. He is presently Research Fellow of the Birkbeck Institute for the Humanities, University of London.
Lyla Mehta is a sociologist at the Institute of Development Studies, University of Sussex, and editor of the recent publication The Limits to Scarcity. Her work is concerned with the politics of water scarcity and the linkages between gender, displacement, and resistance.
Saskia Sassen on Fabricating Scarcities
Monday, 13 Jun 2011, 6.30 pm, University of Westminster, Marylebone Campus, London
Saskia Sassen the Robert S. Lynd Professor of Sociology and Co-Directs The Committee on Global Thought, Columbia University. Her recent books are Territory, Authority, Rights: From Medieval to Global Assemblages (Princeton University Press 2008), A Sociology of Globalization (W. W. Norton 2007), and the 4th fully updated edition of Cities in a World Economy (Sage 2011). The Global City came out in a new fully updated edition in 2001.
Her books are translated into twenty-one languages. She is currently working on When Territory Exits Existing Frameworks (under contract with Harvard University Press). She contributes regularly to www.OpenDemocracy.net and www.HuffingtonPost.com
Architecture Events information from the University of Westminster
Location: University of Westminster, 35 Marylebone Road, London NW1 5LS, England, UK
Westminster Buildings – Selection
560 North House
Ian Ritchie Architects
560 North House
Houses of Parliament
Houses of Parliament
Westminster Abbey
Westminster Abbey
York House Workspace, Pentonville Road, King's Cross, North London by de Metz Forbes Knight Architects (dMFK):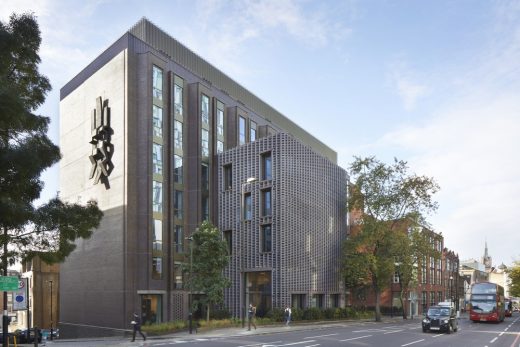 photograph © Jack Hobhouse
York House Workspace
Westminster Underground Station
Westminster Sustainable Buildings
Comments / photos for the University of Westminster Architecture Event page welcome