Architectural Product, Building Industry Items, New Architectural Designs, Property Interiors
Architectural Products
Architecture Products + Construction Materials welcome for inclusion – e-mail info(at)e-architect.com
Architectural Products : Categories
e-architect list Product Profiles following the industry standard product categorisation
– Windows
– Communications, transport and security
– Heating, Cooling, Ventilation & Air
– Electricity Supply & Lighting
– Other
+++
Payment – Architectural Products Profile
+++
Recent Architectural Product Profiles
Building Products – chronological list
28 July 2022
Tile of Spain Products for a Post-pandemic World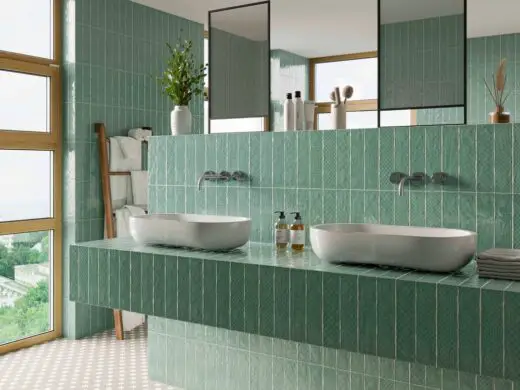 image courtesy of architects practice
Tile of Spain Products for a Post-pandemic World
Almost all of the Spanish brands are offering green in their décor ranges. Shades of blue and lilac have been promoted by Dulux and Pantone as 'colours of the year', but in the tile industry, at least, emerald and sage are the most popular colours. Used by interior designers for its calming properties and loved by homeowners for its outdoorsy vibe, green brings the natural world inside.
1 Jun 2022
Oneiric Catamaran
Design: Zaha Hadid Architects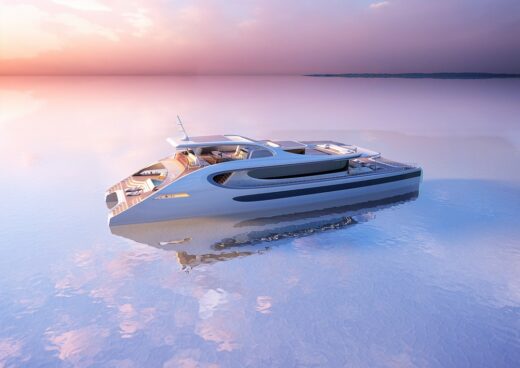 Oneiric catamaran
Oneiric Catamaran, Zaha Hadid Superyacht
The new Oneiric Catamaran concept is Rossinavi's green-technology flagship featuring three levels of solar panels to allow for fully electric navigation and an AI-driven control centre to manage energy consumption and reduce environmental impact.
2 May 2022
Best Bean Bag Chair Guide
Best Bean Bag Chair
Are you looking forward to watching a movie or gaming while snuggling in the coziest seat? Best bean sacks or best bean bag chairs make the softest and coziest replacements for regular sofas and couches.
16 Jun 2022
Millennuium Trailers
Enclosed Trailers great for hauling building materials
26 May 2022
Lignacite celebrates 75 years of manufacturing sustainable masonry for Britain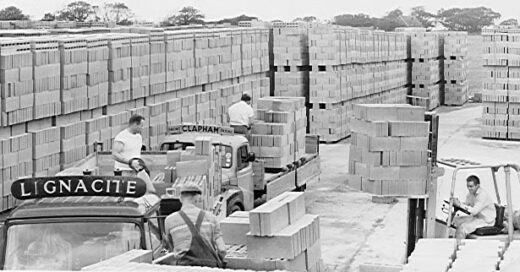 Lignacite celebrates 75 years of manufacturing masonry
Lignacite, one of the country's leading manufacturers of sustainable masonry, is celebrating its 75th year in business, having contributed to some of Britain's most renowned and globally celebrated buildings and architecture.Working closely with leading architects, specifiers, and builders' merchants throughout East Anglia, London, and the Southeast, Lignacite supplies many of the major housebuilders and commercial contractors.
31 March 2022
Swift Brickwork Contractors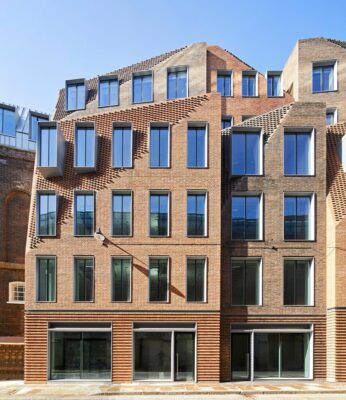 Swift Brickwork Contractors
Swift Brickwork Contractors has grown to be a household name within the industry and has completed many of the capital's most iconic buildings. At the heart of that success is a company work ethic founded on delivering high quality buildings, on training new bricklayers and on providing a safe workplace for all employees.
17 Mar 2022
Air Compressors
5 key tips for choosing air compressors for company
More Architectural Products on e-architect soon
Architectural Products 2021
6 Nov 2021
Cedar Rapids Roofing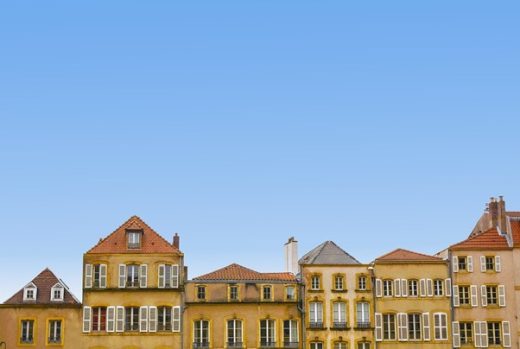 Struggling with roofing issues
Roofing is an important part of any home or business. It provides protection from the outside elements while also boosting curb appeal for both homes and businesses. It's important to keep your roof in top condition, and roofing issues are never fun to deal with.
30 May 2021
Pivoting room dividers
Pivoting room dividers by Portapivot
5 Apr 2021 ; 23 Nov 2020
Corian Primo Basins & Troughs for Bathrooms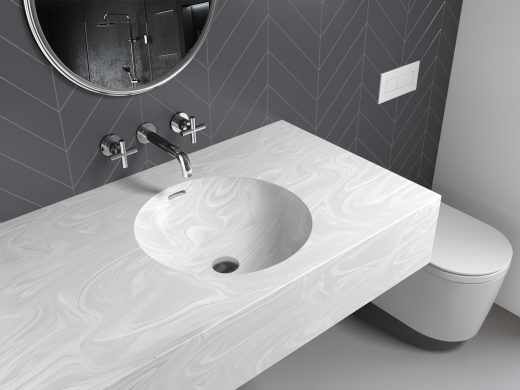 Primo Bespoke Basin, integrated to a bespoke vanity unit, both in Corian® Grey Onyx
Corian Primo Basins
Wash basins, sinks and troughs made from Corian® Solid Surface have long proved to be the perfect resource for bathroom, cloakroom and kitchen design, whether in the residential or the commercial sector.
More New Architectural Products online here at e-architect soon
Architectural Products 2019 – 2020
27 May 2020
Face Visor design by Lord Foster
Face Visor by Foster + Partners for medics
24 Jan 2020
Zaha Hadid Design at Harrods, UK
Zaha Hadid Design at Harrods, Knightsbridge
11 Nov 2019
RIBA accredited CPD seminars, UK
RIBA accredited CPD seminars on Solid Surface
12 Feb 2019
Escala: scale-ruler fountain pen for architects
Escala: scale-ruler fountain pen for architects, engineers, and designers.
Los Angeles-based brand Ēnsso unveiled Escala; a scale-ruler that doubles as a fountain pen conceived for architects, engineers, and designers. The piece consists of a triangular sleeve with two different scales on each of its sides. The metric scales included are 1:20, 1:50, 1:100, 1:200, 1:400, and 1:500 while the imperial scales engraved are 1/32, 1/16, 1/8, 1/4, 1/2 and 1-inch. The 1:00 scale works as a centimeter ruler while 1-inch scale could be used as a regular inches ruler.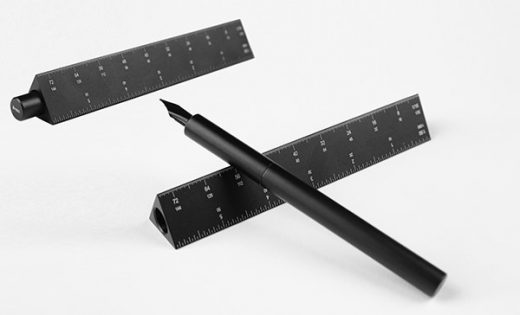 photo courtesy of Ēnsso
Escala is expertly cnc-machined out of a single solid block of aerospace-grade aluminum anodized in matte black. The laser-engraved scales reveal the aluminum under the black surface for high contrast. The fountain pen is concealed inside the triangular sleeve and can be pulled out from the protruding back end.
Peter Bock AG in Germany, a family-owned company that has been manufacturing fountain pen nibs for the most prestigious brands since 1939, makes the nib. These nibs are available in three different thicknesses: fine, medium, and broad. The pen also comes equipped with a Schmidt K5 ink converter to manually load ink from bottles but it also uses international standard short and long ink cartridges.
Escala is available to pre-order on Kickstarter for $50- a 50% discount of the future retail price of $100. Pens to be delivered in June 2019.
Kickstarter campaign
ēnsso, 19430 Sandpebble Cir, Huntington Beach, CA 92648, USA
212-729-1619 / www.ensso.com
2 Feb 2019
Zaha Hadid Design Women's Activewear Collection 2019 for Odlo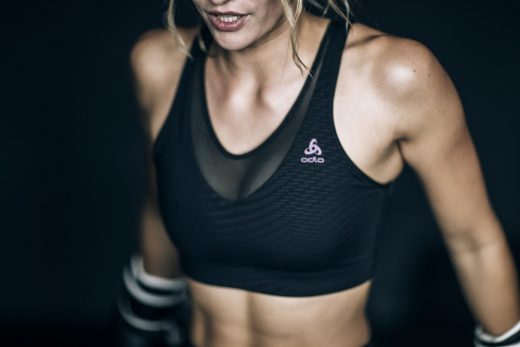 photo courtesy of ZHD
Odlo is the leading international sports performance brand. With over 70 years of experience, this Swiss brand – with its Norwegian roots – claims to be the inventor of performance base layer clothing. They create exceptional clothing for active lifestyles all year round.
Zaha Hadid Design Women's Activewear Collection
13 Jan 2019
Zaha Hadid Design at Maison&Objet 2019
Swirl Bowl by ZHD: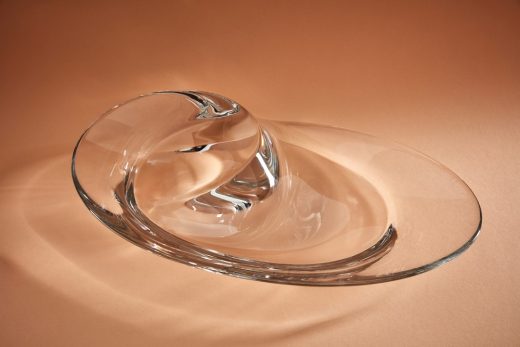 photo courtesy of ZHD
With each new project, Zaha Hadid Design (ZHD) references Zaha Hadid's inventive process and examines its significance within the dialogue of contemporary design. They interprets present and future, continuing to share the late architect's story.
Zaha Hadid Design at Maison&Objet 2019
More Contemporary Architectural Products online here soon
Architectural Products 2006 – 2018
20 Nov 2018
Deep Titanium Corian
Corian® in Deep Titanium seamlessly wraps the wave-like informal meeting areas of the Stirling prize-winning Bloomberg HQ development in the City of London, by Foster + Partners: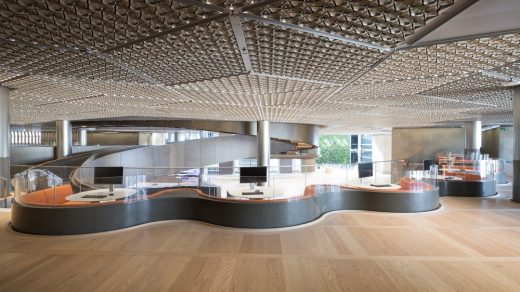 photography courtesy of Bloomberg, all rights reserved
Corian® takes its place in the prize-winning Bloomberg HQ
8 Nov 2018
Home Travel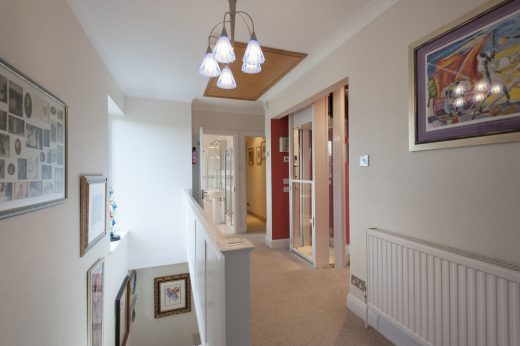 Homelift Experts
An architect's primary goal is to provide a beautiful solution to a practical problem and it is always necessary to stay on top of new ideas and trends in the marketplace.
Lifton Home Lifts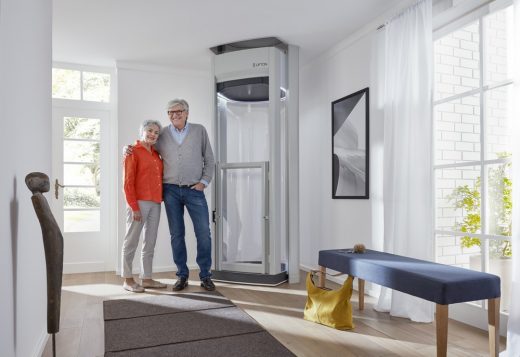 photo from Lifton Home Lifts
Lifton Home Lifts
Leading the way in providing architects with flexible lift solutions is premium domestic lifts specialist.
20 Nov 2018
An Architect's Inspiration: Home Travel
24 Oct 2018
SageGlassR voice control capabilities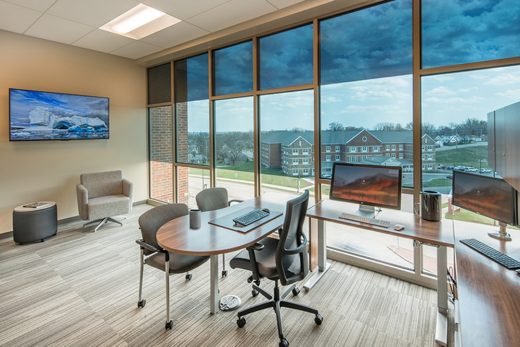 SageGlassR Voice Control Capabilities
Makers of the world's smartest electrochromic glass announces that its dynamic glass is now able to be integrated with voice controlled speaker systems. Building occupants can now control the dynamic glass tint via simple voice commands to optimise daylight and outdoor views while preventing heat gain and glare.
3 Oct 2018
Corian® guest stars at two key hospitality industry shows in London
13 Sep 2018
Corian® goes into UNKNOWN territory with Falmouth Uni's LDF pop-up
6 Sep 2018
Corian fits the bill to clad the new Lancs Constabulary HQ
21 Jun 2018
Advanced Tyvek® AirGuard® Smart
31 May 2018
Corian cladding for new Menai Science Park building
22 May 2018
Glass Bathtubs: Shower Designs, Bath Products
13 Apr 2018
Corian® returns to Retail Design Expo
26 Mar 2018
Dermalogica flagship by Limeblue Ltd: Corian®
17 Feb 2018
Quintain House Gloucestershire Building
23 Jan 2018
Tyvek Warehome GrandDesigns CaseStudy
12 Jan 2018
New upholstery from Woven Image
10 Nov 2017
New Tyvek® e-Guard W1
5 Nov 2017
Se77antasette concept yacht for Benetti
24 Oct 2017
Flame retardant breather membrane DuPont™ Tyvek® FireCurb™
7 Sep 2017
Corian® in Deep Nocturne
28 Jul 2017
Jamaica Inn on Bodmin Moor in Cornwall
10 May 2017
DuPont's Holistic Approach
31 Jan 2017
AirGuard®for Passive Treehouse in UK
6 Dec 2016
New Tyvek StructureGuard
6 Oct 2016
New Timber Frame House Build in Ireland
19 Sep 2016
DuPont Tyvek Roofing Underlays Testing
Guardian Industries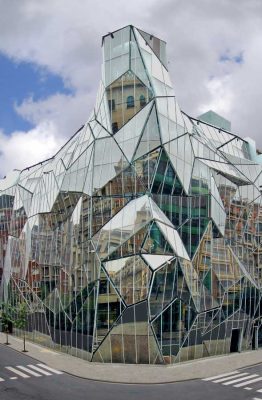 image from supplier
Guardian Industries
Advanced Architectural glass : Guardian Industries is a leader in the international manufacture and supply of clear float glass and associated float glass products.
10 May 2017
Stiltz Home Lift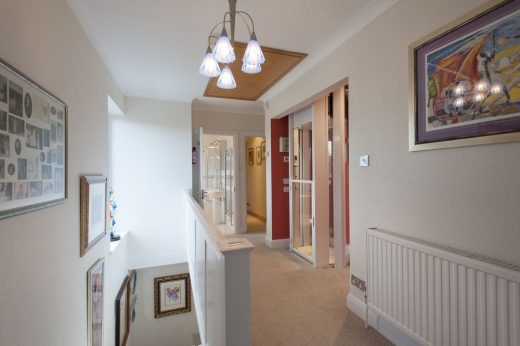 photograph from supplier
Stiltz Home Lift
The Stiltz Home Lift is becoming a familiar name in architectural circles.
Professional architects researching domestic lift solutions for clients who are keen to 'future proof' their home will discover the unique Stiltz lift has many standout features which make it functional, beautiful and stylish.
The Heated Glass Group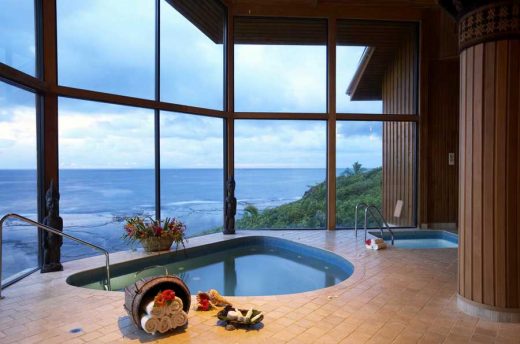 photo from supplier
The Heated Glass Group
THGG Electrically Heated Glass maximises the use of light while providing good levels of insulation and offers endless design possibilities.
HI-MACS® Natural Acrylic Stone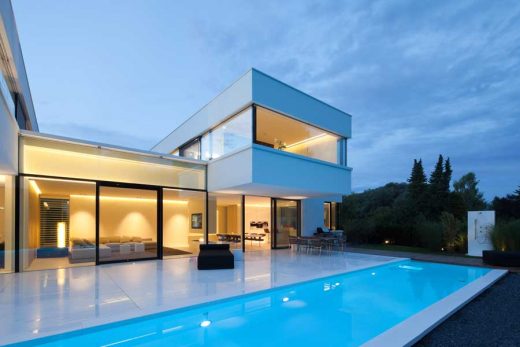 photo : Dirk Wilhelmy Fotografie
HI-MACS® Natural Acrylic Stone
HI-MACS® is the New Generation of solid surface. It is composed of 70% natural stone powder derived from bauxite, 25% high quality acrylic resin and 5% natural pigments.
Glass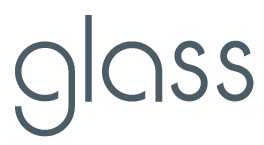 image from supplier
Glass
Glass, with its state-of-the-art premises in Oderzo (Italy) of over 20,000 m² and more than 180 employees, operates in over 50 countries with a turnover of around 33 million Euros and has promising growth prospects in emerging countries.
Zaha Hadid designs Superyacht for Blohm+Voss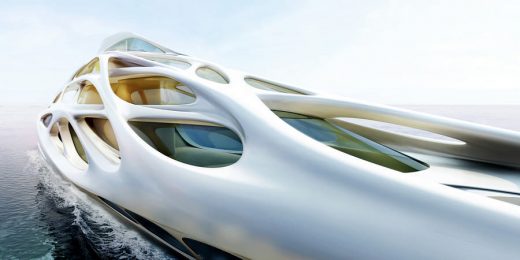 render © Zaha Hadid Architects
Zaha Hadid Superyacht
The design concept, launched at the latest exhibition of Zaha Hadid's work at the David Gill Gallery in London, is based around the sculptural form of a master prototype conceived for a 128m yacht.
Flaca Stainless steel lamp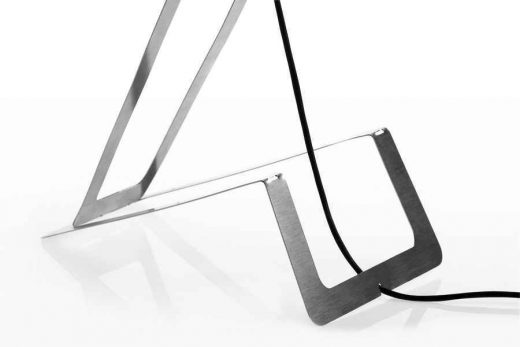 image from GI
Flaca Lamp
This lamp has a very light structure made of stainless steel. The clever design greatly reduces material waste.
Vincent Timber
Vincent Timber
Founded in 1923, Vincent Timber is the UK's leading specialist supplier of timber cladding and decking solutions, firmly established as the one-stop shop for high-performance, natural and factory coated products.
Stannah : case study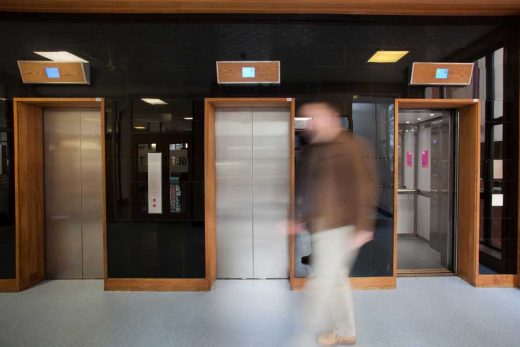 photo from supplier
Stannah
The complete refurbishment of a triplex suite of passenger lifts by the Southwest England and South Wales branch of Stannah Lift Services is helping the University of Bristol achieve its centenary commitment to a 'Great past – greater future'.
2D to 3D Visualisation Software – for Architects & Building Professionals



picture from supplier
Architectural Design Software
Eleco's 2D/3D building design software products are aimed primarily at Architects and Building Professionals wanting a CAD tool that will enable them to quickly and easily generate 3D models from accurate 2D drawings.
Future Systems Sofa – Jan Kaplicky furniture design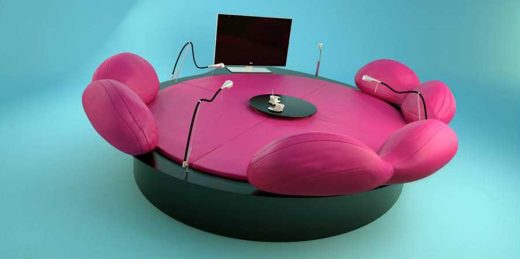 photographs from Resort Living
Future Systems Sofa
The company Resort Living Ltd. has obtained the exclusive copy rights for manufacturing and world-wide distribution of a SOFA originally designed by Jan Kaplicky.
Product Profiles : How to get Featured
Do you want to show your product to some of our 34,000 unique visitors per day?
If so, please contact Adrian Welch or Isabelle Lomholt: [email protected] / +44 (0)7952 149814
Submit your Product Profile : more information on how to get your products onto e-architect
Product Profiles : Arranged by Category
Product Profiles listed following the industry standard product categories
Insulating Glass
Manufactured by OKALLUX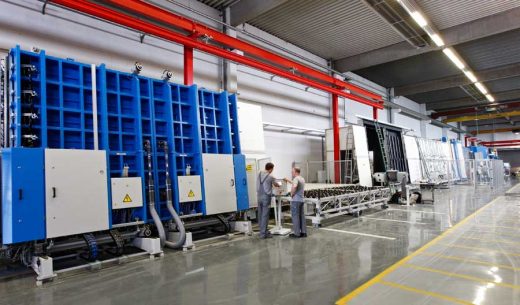 photo from PT
Active Glass Curtain Wall
Intelligent Glazing from Intelliglass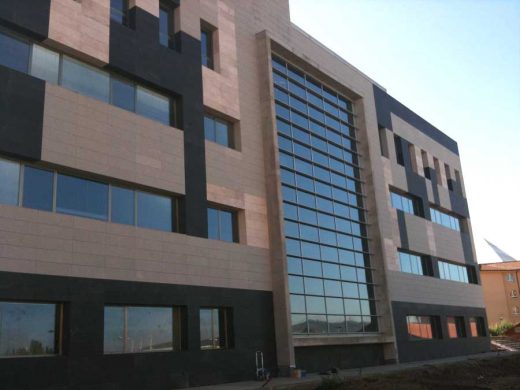 picture from Intelliglass



Communications, transport and security
Stannah
lifts, escalators, moving walkways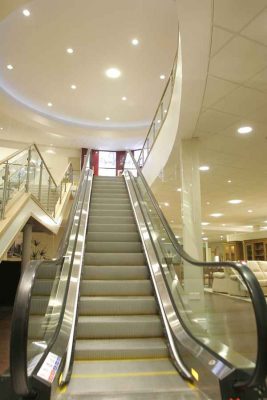 photo from supplier
Palmwood Gates
Architectural Screens – Doors + Gates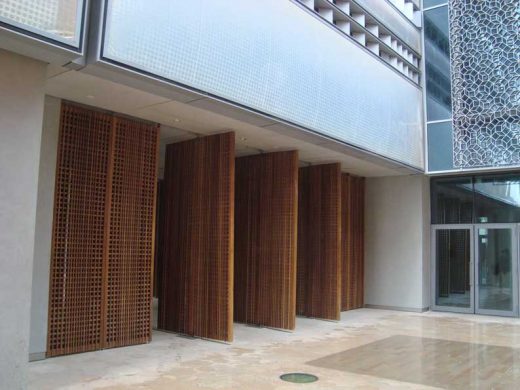 photo from supplier
FlexiDry
Accelerated Screed System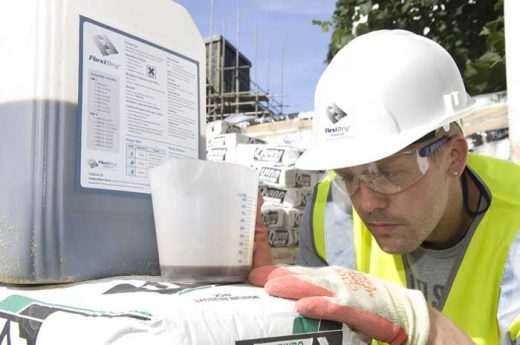 photo from supplier
Tyvek roofing underlay
Building membrane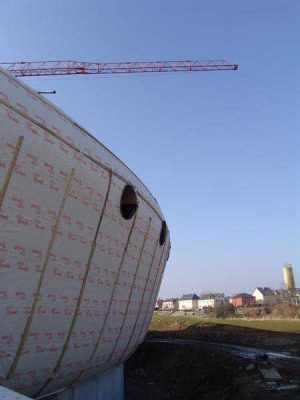 photo : DuPont™ Tyvek®
Tyvek Reflex Membrane
Roofing membrane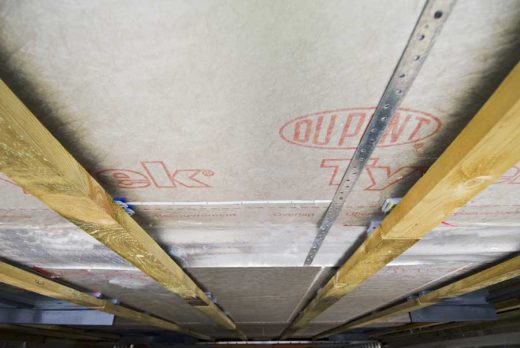 photo : DuPont™ Tyvek®



Heating, Cooling Ventilation & Air
Art glass radiators
Contemporary glass radiator designs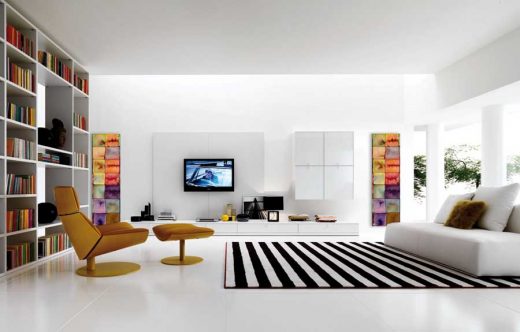 image from supplier
Ambar Light Fitting
Design: Rogers Stirk Harbour + Partners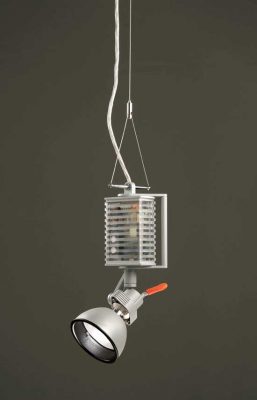 light fitting image © Reggiani
Genesy lamp for Artemide
Design by Zaha Hadid Architects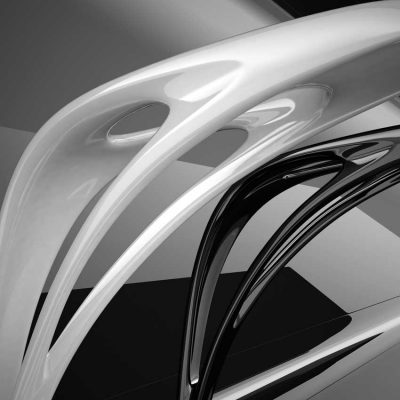 lamp picture from ZHA
Elite elevator safety system
Memco's Elite elevator safety systems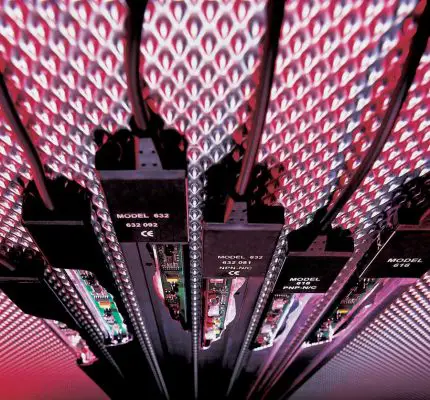 photograph from supplier
Modern designer furniture
from Iconic Interiors



image from Iconic Interiors
SitTable
Design by UNStudio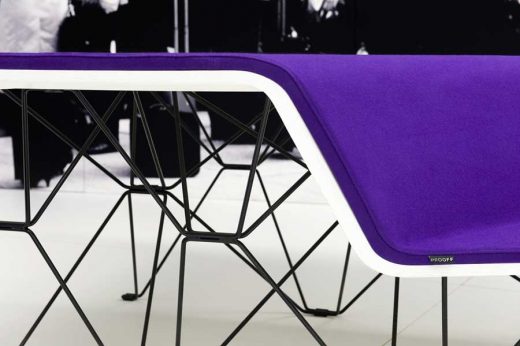 image : Roel van Tour / Pim Top
Corian Desk
Corian hi tech surfaces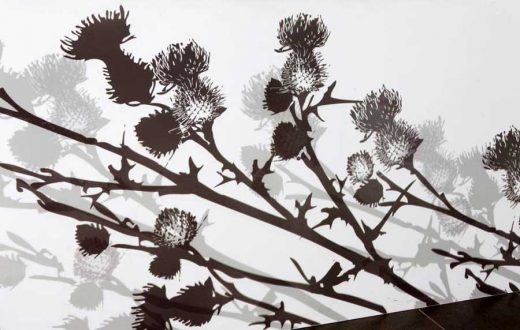 Simon Price for DuPont. All rights reserved
Flakes Designers Chairs
Design by Schmidt, Hammer & Lassen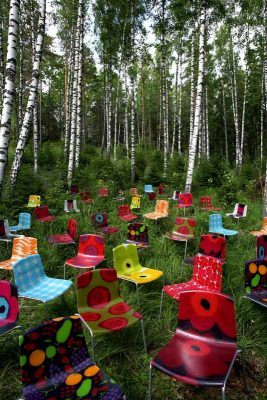 furniture photo from architects
Base Furnishings
Modern Architect Furniture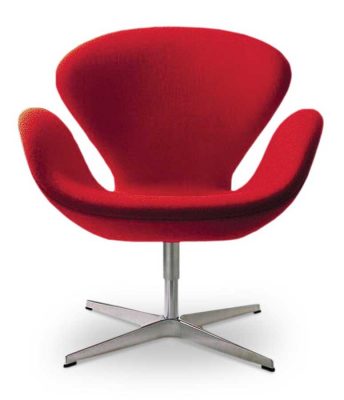 image from supplier
Alma Furniture Designs + Vases
A-cero architects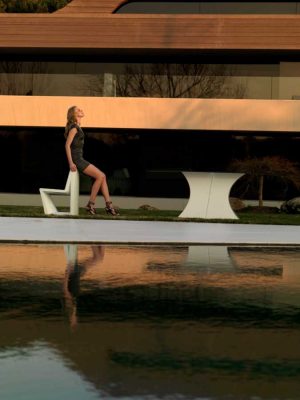 photograph : Alejandro Peral
Foster + Partners Desks
Corian worktops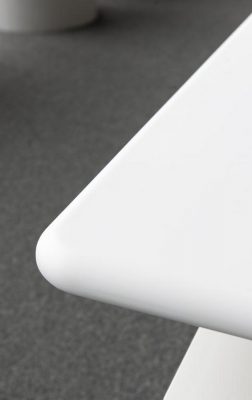 Nigel Young/Foster + Partners, all rights reserved
Kanera sink
Design by GRAFT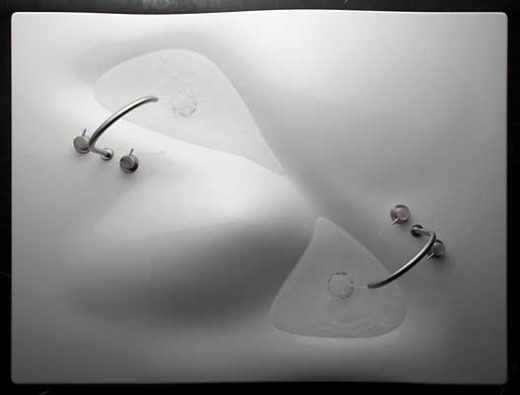 picture from GRAFT
Drummonds Luxury Bathrooms
Baths, basins, showers & bathroom accessories
Drummonds was founded in 1988 and quickly built a reputation amongst architects and interior designers as a source for high quality baths, basins, showers & bathroom accessories. With a background in architectural salvage our founder, Drummond Shaw, specialised in saving unique pieces from properties which were being refurbished or demolished, ensuring these beautiful items could be used and enjoyed for generations to come rather than being thrown on the scrap heap.
Green-tech
Landscaping, forestry, construction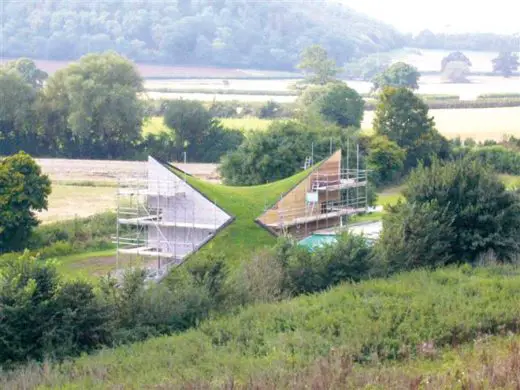 picture from supplier
Libeskind Villa
Design by Daniel Libeskind



image © proportion GmbH 2009
Archinoma Modular System
Module design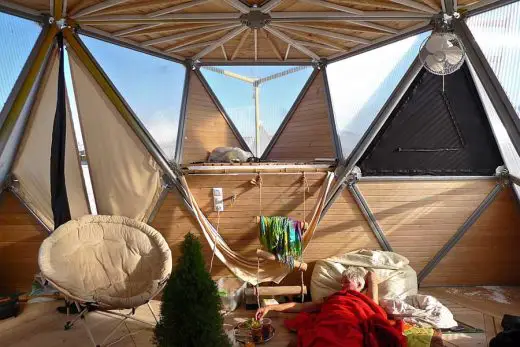 photograph from Alix Shelest
How to get your Architectural Products Profile
Please contact Isabelle Lomholt at isabelle(at)e-architect.com or call +44 (0)7952 149814
Submit your Product Profile : more information on how to get your products onto e-architect
Contemporary Interiors – new furniture + interior design
Furniture Design – selection of contemporary furniture designs
Architectural Products – Related Links
Architectural Jewellery
Ute Decker Jewellery
LEGO Architecture
Famous Buildings
Formtexx
Manufacturing double-curvature surfaces
LACOSTE footwear
Design by Zaha Hadid
Garden Hardwood Decking
Garden Hardwood Decking
Comments for the Architectural Products pages welcome