Advanced Tyvek AirGuard Smart, Building Interior Membrane Material, Vapour Control Layer
Advanced Tyvek AirGuard Smart
A clever new way to control both airtightness and moisture
21 Jun 2018
Advanced Tyvek AirGuard Smart offers a clever new way to control both airtightness and moisture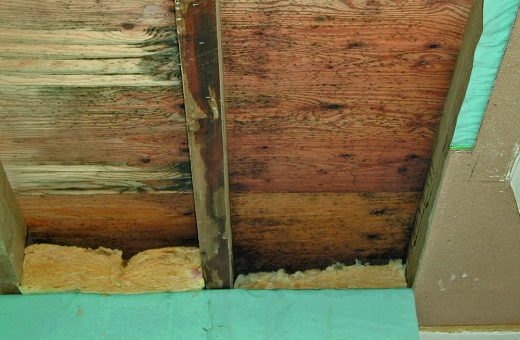 Damage in a structure without smart protection
Advanced Tyvek AirGuard Smart Building Membrane
Now the complex needs of the modern building envelope can be met by a product that is both simple to work with and ingenious in managing multiple demands. Adaptable to varying climatic conditions, Tyvek® AirGuard® Smart is a membrane with a difference – developed by the experts in protecting structures against environmental damage while also improving thermal performance.
Wrapping the interior side of the envelope, Tyvek® AirGuard® Smart acts as a highly efficient air and vapour control layer (which easily achieves below Passive house levels of airtightness) but has also been formulated to adapt to rising humidity conditions and so allow any trapped, or unplanned, moisture to escape towards the inside of the building.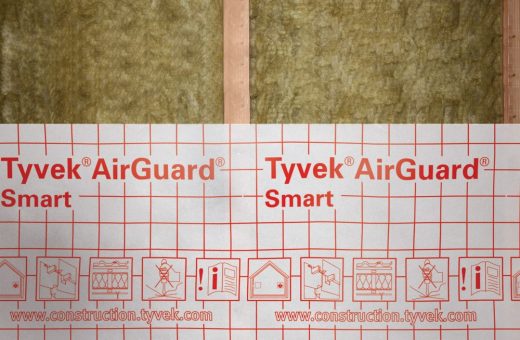 Tyvek® AirGuard® Smart AVCL adapts to humidity
This clever variation allows faster evacuation of built-in humidity in new construction elements (e.g. wet rafters). It also means avoiding humidity infiltration from living spaces into the building's structure, thereby minimising the risk of expensive damage from damp and mould and so operating in the standard function of an AVCL.
With an impressive variable water vapour resistance range of sd value 0.2m for a humid environment (1 MNs/g) to more than sd-value 35m for a dry environment (175 MNs/g), Tyvek® AirGuard® Smart offers advantages from reduced drying out time for constructors to enhanced energy efficiency and comfort for the building owners.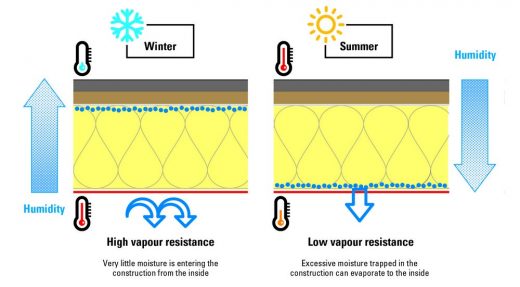 Easy application also allows for continuous installation of the AVCL from the outside, without risking condensation to the upper side of the rafters and, uniquely, the product can be fitted to both flat and pitched roof constructions, with a high resistance underlay.
With all the reliability and great service to be expected of a product under the Tyvek® brand, Tyvek® AirGuard® Smart also comes with clear and detailed installation guidelines and the technical back-up of the Tyvek® Building Knowledge Centre.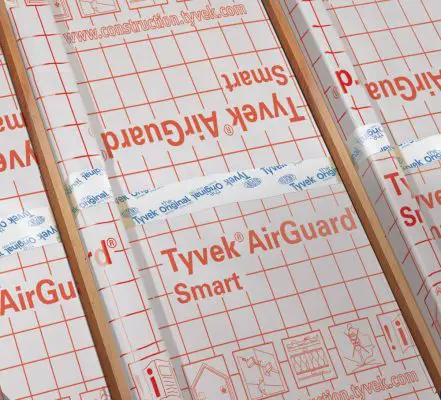 About DuPont™ Tyvek® & DuPont Building Membranes and Products:
DuPont™ Tyvek® advanced building membranes are unique in the market due to their high-quality single layer construction. Tyvek® breather membranes are naturally vapour open but also durably wind and water-tight. Lightweight yet robust, they are easy to install and offer long-term, proven reliability.
Designed to protect the building envelope against the effects of weather and moisture, this family of membranes also offers optimal air-tightness and can help to improve the thermal performance, energy-efficiency and interior climatic stability of a building.
Tyvek® is designed to work as part of a holistic and optimal system with a range of other proven DuPont™ Tyvek® products for the building envelope, including the Tyvek® AirGuard® advanced AVCL series, the highly versatile Tyvek® FlexWrap NF and EZ sealing tapes, plus other specialised membranes, tapes and sealants. All DuPont building products come with the renowned service, expertise and technical back-up of a world-class science company.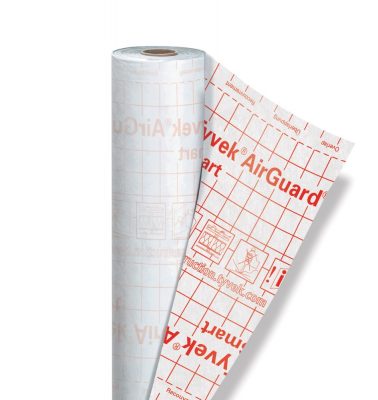 For more information about the Tyvek® range of advanced products please visit: https://www.dupont.co.uk/building.html or call 08444 068 722 (087 922 2740 in ROI)
Advanced Tyvek® AirGuard® Smart images / information received 210618
Location: London, England, UK
DuPont Links
Corian High-Tech Surface – New Colour Palette
Corian® High-Tech Surface
Corian Sphere, England
Architectural Products
Building Products – chronological list
Architectural Products featured on e-architect – recent selection:
Corian Primo Basins & Troughs for Bathrooms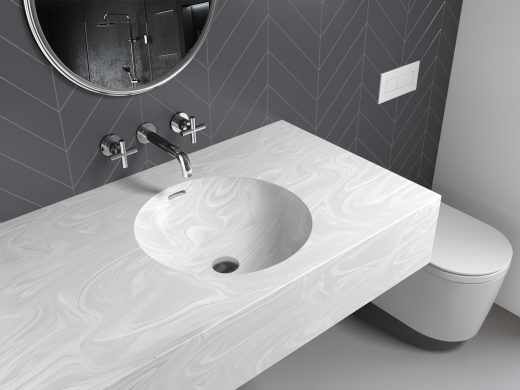 Primo Bespoke Basin, integrated to a bespoke vanity unit, both in Corian® Grey Onyx
Corian Primo Basins
Zaha Hadid designs Superyacht for Blohm+Voss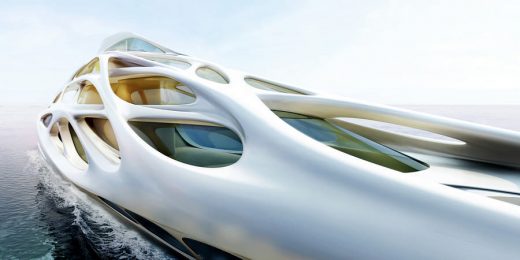 render © Zaha Hadid Architects
Zaha Hadid Superyacht
Pivoting room dividers
Pivoting room dividers by Portapivot
Memco's Elite elevator safety systems
Elite elevator safety system
Palmwood Gates
Palmwood Gates at Masdar
Comments / photos for the Advanced Tyvek AirGuard Smart page welcome
Endless Evolution Corian