Stannah Lifts, Stairlifts, Escalators, Moving Walkways, Platform, Passenger
Stannah : Lifts + Related Products
Building Products, UK – Independent British Business
30 Jan 2012
For almost 150 years Stannah has remained a resolutely independent British business. By remaining true to our family values and taking care to look after our people and our customers we have been quietly successful, expanding to have operating companies across the UK and all over the world.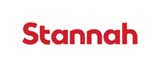 Stannah Products
At the heart of this work is a strong but simple promise that defines our position within our industry: 'always true to our word'. This reflects the way we go about business – with care, fairness and practicality – so that we can provide life-and work-enhancing products and services to our customers.
Although Stannah is world-renowned for stairlifts, we are a single organisation with many specialities: passenger and platform lifts, goods and service lifts, stairlifts, escalators, moving walkways, bespoke and custom-made lifts and related lift services. We are proud to be installing our products in retail, education, health, housing, leisure and infrastructure sector projects all over the UK.
Stannah escalators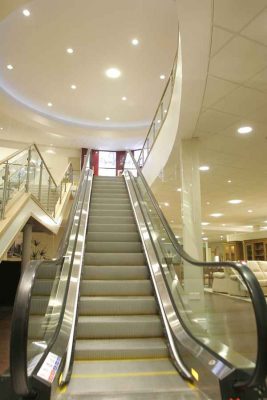 Our most recent contract wins include a range of lifts and/or escalators and moving walkways for the London Hippodrome, Sainsbury's, M&S, Kings Cross Station, Paddington Station and the Birmingham New Street Gateway Project.
www.stannahlifts.co.uk
Latest Case Study with Stannah products:
Stannah Case Study
Stannah – updating top UK University
The complete refurbishment of a triplex suite of passenger lifts by the Southwest England and South Wales branch of Stannah Lift Services is helping the University of Bristol achieve its centenary commitment to a 'Great past – greater future'.
The three 11-person, traction-drive lifts help to move up to four-hundred people between seven floors in the Chancellery, a core area of the University administration hub, Senate House, close to Bristol city centre.
The Chancellery, University of Bristol + Triplex passenger lifts:




The refurbishment was both functional and cosmetic. Landing doors were reskinned, and lift cars relined with grey wall boards complemented by mirrors, lighting and grey flooring. At ground-floor level, the exterior lift fascia wall was fully flanked in highly polished black glass, with natural-wood skirting and trim at all levels.
Gears, control panels, landing buttons and indicators were replaced, and safety gears and overspeed governors with Vector Control were fitted. The motor room was also completely renovated. As a unique finishing touch, each lift displays an oval plaque (replicating the original ones) carrying the Stannah logo.
The refurbishment was achieved without disruption to work flow, as Stuart Beard, Branch Manager of the Bristol branch of Stannah Lift Services explains: "We are experienced in the management of lift replacement projects in live buildings. Building work was managed by segregating our works and forming a separate building site in the building with our own site rules and procedures."
This latest project was secured on the strength of Stannah Lift Services' pedigree at the University: the Bristol branch is already contracted to service the University's 140-lift portfolio – all types and ages from a wide range of lift manufacturers, including Stannah.
By continuing to update the University of Bristol's people-moving capability in accordance with the Equality Act 2010, Stannah is not only supporting its commitment to modernisation and refurbishment but also helping to maintain its status as a leading UK University with a global reputation for outstanding teaching and research.
Recent Case Study with Stannah products:
Hammersmith Academy
Xtralifting for new Academy, London, England, UK
6 Jan 2012
Environments don't come much busier than a brand-new, state-of-the-art secondary school in West London – which is why Hammersmith Academy features two 13-person Stannah Xtralift passenger lifts to help bring access between four floors for school personnel and mobility compromised users, including students.
With circa 780 students, staff and visitors to cater for on a daily basis, democratic movement between all facilities is vital for this non-denominational, all-ability, co-educational school and 6th form specialising in Creative and Digital Media and IT.
Operating over a distance of 13.2m each, the lifts feature plasticised, light-grey walls, 'Domino' suspended, downlighter-effect ceilings, and stainless-steel consoles, skirtings and car doors. Door-size graphics – G-1-2-3 – printed on the external lift doors make the lifts easily located at each floor; and swipe-card access ensures that they can only be accessed by card-carrying users.
The Xtralifts were specified by Nathan Beevers, Associate of BHM Architects, a London practice with a pedigree in designing Academies: "As with all such projects, Hammersmith Academy demonstrates our response to the physical and emotional demands of the environment. In both product and performance, Stannah has supported this ethos and made a significant contribution to the efficiency and good health of the school. Having used Stannah on numerous projects we knew they would perform well from initial consultation to installation, commissioning and after-care."
Stannah's Xtralift range is designed for busy surroundings to carry more people a little faster and a little higher. A super-efficient, oil- and vibration-free, gearless traction drive ensures a smooth ride with low noise, energy use and running costs. Compact controls located at the top of the shaft save space; and fast, efficient installation is ensured by a modular structure and unique rail system giving precision, durability and reliability.
Available in models up to 33 persons, with many features, finishes and options, Xtralifts comply with EN 81-1, CE marked and in full compliance with The Lift Directive 95/16/EC; and ensurethat Hammersmith Academy's owners meet the requirements of the Equality Act 2010.
The Xtralifts are serviced by the London and Southeast branch of Stannah Lifts Services, a nationwide network providing 24 hour, 365 days a year support. This covers service, repair, modernisation and refurbishment of all types of lifts, stairlifts, escalators and moving walkways – not only those from the Stannah product range, but also other lift manufacturers' equipment. Stannah also offers a bespoke lifts service, custom-building lifts to meet customers' specific requirements.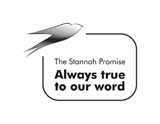 Stannah images / information from Stannah
Location: Carlyle Ave, Hillington Industrial Estate, Glasgow, Scotland G52 4XX, UK
Selection of Architectural Products featured on e-architect
2D to 3D Visualisation Software
Architectural Design Software
Memco's Elite elevator safety systems
Elite elevator safety system
The Safety Letterbox Company
The Safety Letterbox Company
FlexiDry Global Limited – Accelerated Screed System
FlexiDry
Formtexx – Manufacturing double-curvature surfaces
Formtexx
Artemide lamp – Genesy : Zaha Hadid Architects
Artemide lamp – Genesy : Zaha Hadid Architects
Comments / photos for the Stannah Lifts page welcome
Website: Stannah Lifts