Architectural Jewellery, Ute Decker Design Exhibition, London Jeweller Photos
Architectural Jewellery Exhibition
Ute Decker Jewellery – London Festival of Architecture show: Product Information
25 June 2010
Electrum Gallery Show, London, UK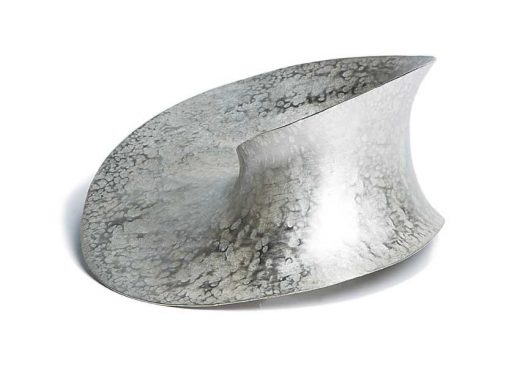 London Architectural Jewellery Exhibition
2 Dec 2011 – 7 Jan 2012
'All that glitters is not gold'
"Alongside works by established makers such as Wendy Ramshaw, CBE, the gallery is particularly delighted to feature in this show work by its newly selected designers; Ute Decker, Fernando Jorge, Michael Berger and Tom Rucker."
"Ute Decker's sculptural creations are minimalistic objets d'art that are equally striking collector pieces"
Electrum Gallery, 21 South Molton Street, Mayfair, London W1k 5QZ, England, United Kingdom
Mon – Sat: 10.00 am – 6.00 pm
www.electrumgallery.co.uk
"One of the most interesting designers using Fairtrade gold"
Sunday Times
"Ute Decker's jewellery is minimalist in style. Known for her dramatic, sculptural shapes made in recycled silver, she launched her first collection of Fairtrade and Fairmined gold in February this year. Decker has aptly named her first Fairtrade collection Pure, which not only reflects its clean lines, but also marks the purity of the gold's provenance."
Sunday Times
London Festival of Architecture Exhibition
By ethical jeweller Ute Decker to be shown at London Festival of Architecture
After winning an Editor's Choice Award at London Jewellery Week, Ute Decker is showing her new body of sculptural and architecturally informed jewellery at the London Festival of Architecture.
Recently described by the Financial Times as "the architectural jeweller" her pieces are not so much  literal re-interpretations of actual buildings but rather major pieces of "jewellery that can be inhabited", influenced by architectural forms.
By showcasing jewellery created in a sustainable manner in the context of the architecture festival, Ute Decker's aim is to invite the viewer to consider the environmental and social impact of jewellery; a debate by now mainstream in architecture and urban planning, yet relatively new to jewellery.
This solo exhibition showcases architectural jewellery pieces by Ute Decker in recycled silver, Fairtrade gold as well as mixed-media.
Works will be available for sale.
Venue and Date
London Festival of Architecture
3 – 8 Jul 2012
Clerkenwell
Tue – Wed, Sat & Sun 12 – 6 pm
Thurs – Fri 12 – 8.30 pm
The Corner Shop
Pop-up Gallery
21 Clerkenwell Green
London ECR1 0DX
Contact
Ute Decker
[email protected]
www.utedecker.com
t +44 (0)20 7354 4237
ute decker – sculptural | architectural | minimalist | ethical jewellery in recycled silver & fairtrade gold
forthcoming UK Jewellery fairs
London Jewellery Week
11 – 17 Jun 2012
Somerset House, London
Location: Cockpit Arts, Cockpit Yard, Northington Street, London WC1N 2NP
Architectural Jewellery Designs
Showpiece Jewellery – Celeste Necklace, designed by Zaha Hadid
Hannah Martin London Jewellery : TDO architecture studio
Selection of Architectural Products featured on e-architect
Lignacite celebrates 75 years of manufacturing sustainable masonry for Britain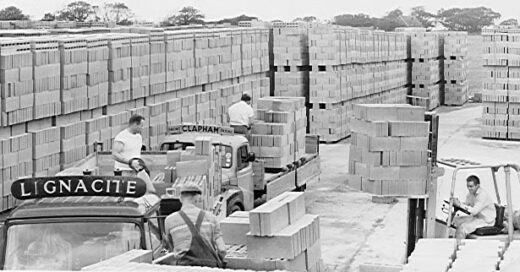 Lignacite celebrates 75 years of manufacturing masonry
Swift Brickwork Contractors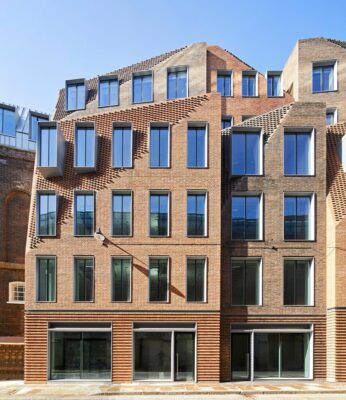 Swift Brickwork Contractors
Corian Primo Basins & Troughs for Bathrooms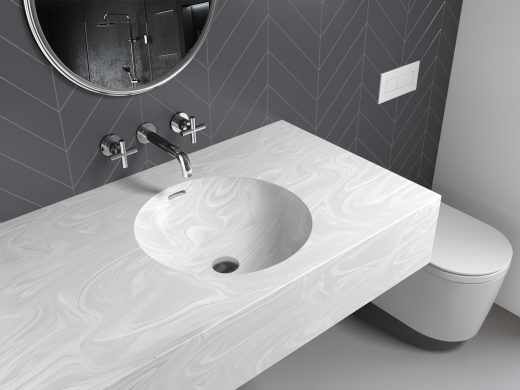 Primo Bespoke Basin, integrated to a bespoke vanity unit, both in Corian® Grey Onyx
Corian Primo Basins
Libeskind Villa : Daniel Libeskind
Genesy lamp for Artemide : Zaha Hadid Architects
Comments / photos for the Ute Decker Architectural Jewellery page welcome
Website: Ute Decker Architectural Jewellery