5 key tips for choosing air compressors for company, Powering pneumatic tools or spraying paint
5 Key Tips for Choosing Air Compressors for Your Company
17 March 2022
According to studies, the North American air compressor industry is estimated to hit $30 billion by 2027.
If you're looking for an air compressor for your business, you may be struggling to understand all the different types of air compressors you have to choose from.
Industrial air compressors are a vital piece of equipment for many businesses, but it can be tough to figure out which air compressor is best for your company's needs.
Well, don't worry. Keep reading as we've put together a list of 5 key tips to help you choose the right air compressor for your business.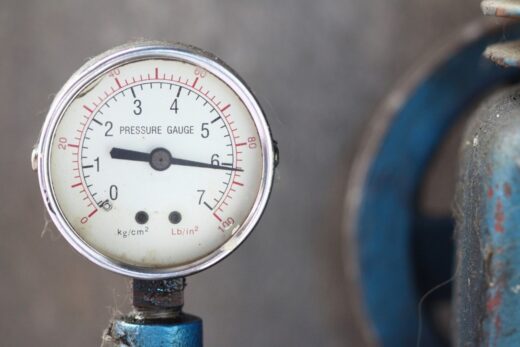 5 Key Tips for Choosing Air Compressors
Consider Your Needs
What will you be using the air compressor for? If you need it for heavy-duty tasks such as powering a pneumatic tool or spraying paint, then you'll need a model with a higher horsepower rating.
Knowing this is important because it will help you narrow down your options and find the compressor that's best suited for your specific needs.
Consider the Size of the Unit
The size of the air compressor is another important factor to consider. If you need a portable unit that can be easily moved around, then you'll want to choose a model that's lightweight and has a small footprint.
On the other hand, if you need a compressor that will stay in one place, then size isn't as much of a concern. If you want to check out the available air compressors and their sizes do your research.
Consider the Noise Level
Some air compressors are very noisy, which can be a problem if you'll be using them in a shared workspace. If noise is a concern, then look for a model that's labeled as "low noise" or "quiet."
Consider the Price
Air compressors can range in price from a few hundred dollars to a few thousand dollars, so it's important to set a budget before you start shopping.
If you have a strict budget, then you may need to compromise on features or performance to stay within your price range.
Before you purchase an air compressor, be sure to check the warranty. Most compressors come with a one-year warranty, but some models may have a longer or shorter warranty.
If you're planning on using the compressor heavily, then you may want to choose a model that has a longer warranty.
Consider the Brand
Not all air compressors are created equal, and some brands are known for making better quality products than others. Do your research to find out which brands are the most reputable and reliable.
The best way to research brands is by reading online reviews. This will give you an idea of which brands are the most popular and how well they perform.
Find the Best Air Compressors for Your Business
Air compressors are an important piece of equipment for many businesses. But, choosing the right portable air compressor for your company can be a daunting task. However, by following these tips, you can be sure to choose the best air compressor for your needs.
If you want more business-related advice like this, check out our blog!
Comments on this 5 key tips for choosing air compressors for company article are welcome
Air Conditioners Articles
Air Conditioners Posts
Key things to know about compressor in AC units
5 great advice from top rated HVAC contractor
HVAC Systems in Modern Architecture
Hiring air conditioning professional practical guide
Property
Residential Architecture
Comments / photos for the 5 key tips for choosing air compressors for company advice page welcome