Guardian Industries Glass, Sunguard Glass Designs, ClimaGuard, Solar Control Products Images
Guardian Industries : Sunguard Glass
Guardian Industries – clear float glass and associated float glass products
10 Feb 2012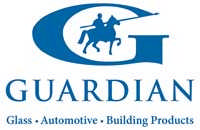 Guardian Industries
About Guardian Industries : Advanced Architectural glass
Guardian Industries is a leader in the international manufacture and supply of clear float glass and associated float glass products. Our UK division is one of only three companies manufacturing float glass in the UK, with over £100 million invested in a float glass line in East Yorkshire.
Popular products include the SunGuard solar control and ClimaGuard thermally insulating glass ranges. Today it is more important than ever to specify the right glass for the right project.
Guardian Advanced Architectural glass products, feature all over the world from the tallest buildings, to the smallest, simple residential houses. Specifying the right glass can ensure an environmentally sound and sustainable project, that will run on reduced space heating and air conditioning for many years to come, minimising energy costs and reducing CO2 emissions.
Why specify costly heating and air conditioning systems when the fabric of the building and the glazing you choose can do the main part of the job for you!
Building 4 St Pauls Square, Liverpool, UK – SunGuard SN70: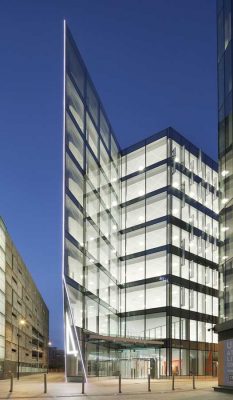 Burj Khalifa, Dubai, UAE – SunGuard Solar Silver:


Health Department Building, Bilbao, Spain – SunGuard HP:


For many years high performance solar control glass was mainly associated with high rise tower blocks and large commercial buildings. The traditional reflective aesthetic of solar control glass was often the key attribute in providing the finished aesthetic appearance and signature of large, mainly glazed constructions, whilst also providing the required performance to help control the environment inside the building. However, times are changing and the performance capabilities and aesthetic finishes of high performance glasses now far exceed the expectations we had just five years ago.
T5 Terminal Heathrow, London, UK – SunGuard High Selective Super Neutral 62-34:


No longer do we have to rely on tints and highly reflective glass to achieve solar control; today we can achieve exceptional performance with a much more neutral appearance. With every improvement we make to our SunGuard products, Guardian Industries find we are able to create high performance coatings which not only have exceptional performance in terms of solar control and low U values, they also now have ever improving levels of high selectivity, allowing optimum visible light transmission and in turn providing a superbly natural aesthetic appearance.
Guardian Industries are now perfecting the ability to go completely against the natural grain of solar control products and produce glasses which can offer almost complete control in any environment, whilst maintaining low energy consumption and a good natural aesthetic appearance. Whether it's a tower block in Dubai like the Burj Khalifa or a small domestic project looking to help reduce energy costs, Guardians Advanced Architectural Glass ranges have the right product to suit your project!

Contact Details
www.sunguardglass.co.uk
Information / enquiries to:
Tel: +44 (0) 800 032 6322
Nepia House, Quayside, Newcastle, UK – SN70-41:


Pleckgate High School, Blackburn, Lancashire, UK – SunGuard SN62-34:


Tesco, Clay Mills, UK – SunGuard SN70:

Woodberry Park, Hackney, London, UK – SunGuard SN 70-41:


Guardian Industries images / information from Guardian Industries
Contact Information:
Guardian Industries Corp.
2300 Harmon Rd.
Auburn Hills, MI 48326
248.340.1800
Email: [email protected]
Location: 2300 Harmon Road, Auburn Hills, MI 48326, USA
Architectural Products
Building Products – chronological list
Architectural Product Designs – a recent selection featured on e-architect:
Tile of Spain Products for a Post-pandemic World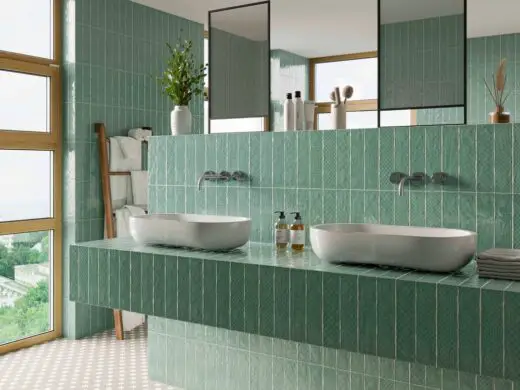 image courtesy of architects practice
Tile of Spain Products for a Post-pandemic World
2D to 3D Visualisation Software
Architectural Design Software
Memco's Elite elevator safety systems
Elite elevator safety system
The Safety Letterbox Company
The Safety Letterbox Company
FlexiDry Global Limited – Accelerated Screed System
FlexiDry
Formtexx – Manufacturing double-curvature surfaces
Formtexx
Artemide lamp – Genesy : Zaha Hadid Architects
Comments / photos for the Guardian Industries – Sunguard Glass page welcome
Website: Guardian Industries: Glass, Automotive & Building Products