OKALUX Insulating Glass, Linie V Marktheidenfeld, German Building Product Photos
Linie V : Modern Insulating Glass Production Line
OKALUX Linie V, Marktheidenfeld, Germany
29 Jan 2010
Europe's most modern insulating glass line – OKALUX GmbH invests in the future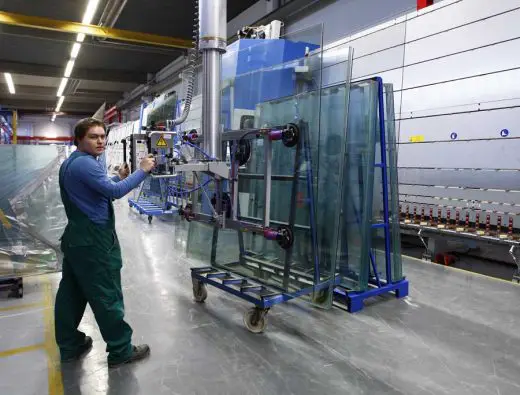 OKALUX Glass
Marktheidenfeld/Tuebingen, 29th January 2010. With its new "Linie V", Europe's most modern insulating glass production line, the Marktheidenfeld-based company OKALUX is improving the quality of insulating glass manufacturing as well as production capacity and safety.
In addition to extending manufacturing options and capacity, the new plant is improving and simplifying the handling of large, heavy glass panes.
Over a length of 75 metres, large panes measuring up to a maximum 3.210 x 7.000 mm (standard size) can be handled gently and safely. This was a major challenge, as panes of this size can weigh up to 1,500 kg.
In order to ensure optimum material flow, a production hall was converted especially for the plant and the whole periphery was precisely adapted. The logistically optimized plant covers the complete range of insulating glass manufacturing: from 3-pane assemblies in rectangular and model formats (with or without steps, as preferred) to panes featuring the most varied inserts in the inter-pane cavities.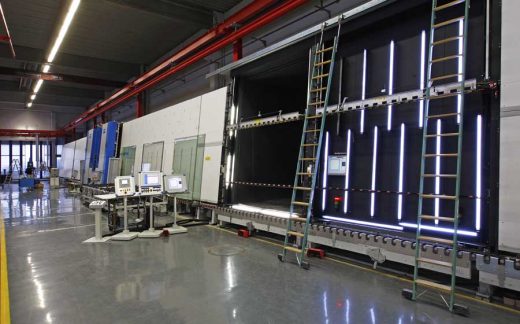 Using the latest and most efficient technology, product characteristics can be significantly enhanced. For instance, the edge-seaming machine enables the cut edges of all floating and laminated glass to a thickness of 24 mm to be processed. With its tilted rotation technique, the integrated turning station places all panes in the correct position, after washing, for further processing at a later stage. The computer-controlled VisionScanner scans all panes for defects and visualises them on monitors; the images highlighting the defects are simultaneously checked against the quality guidelines in force.
The tilting air-bag table integrated into the "Linie V" is a new development. It even moves large panes effortlessly from a vertical to a horizontal position, so OKALUX's trademark inserts can be easily built into the inter-pane cavities.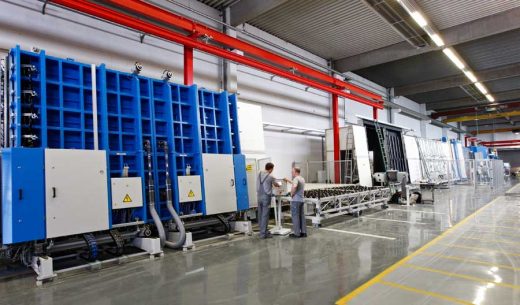 With the "Linie V", OKALUX can use innovative manufacturing technology to react quickly to the increasing demands in the façade-construction sector. Furthermore, the company has also invested in further staff training: an in-house team of qualified employees was trained to operate the plant.
Efficient work processes and the most up-to-date specialised know-how (equipment and staff) ensure meticulous and precise production. In this way, insulating glass of the highest quality is produced.
Further information:
OKALUX GmbH
97828 Marktheidenfeld
Germany
Tel.: +49 (0) 9391 900 – 0
Fax: +49 (0) 9391 900 – 100
[email protected]
www.okalux.com
Photos : Christian Schwab, OKALUX GmbH
OKALUX Insulating Glass production line images / information received 280110
Location: 97828 Marktheidenfeld, Germany, western Europe
Architectural Design
Architectural Products
Building Products – chronological list
Architectural Product Profiles – recent selection:
Oneiric Catamaran
Design: Zaha Hadid Architects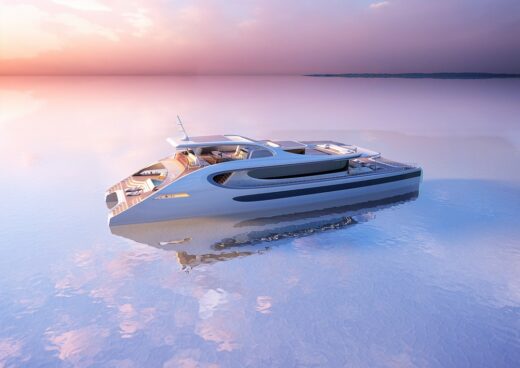 Oneiric catamaran
Oneiric Catamaran, Zaha Hadid Superyacht
Lignacite celebrates 75 years of manufacturing sustainable masonry for Britain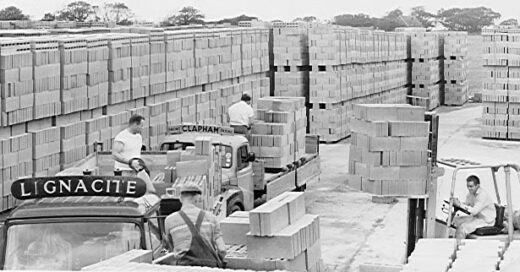 Lignacite celebrates 75 years of manufacturing masonry
Libeskind Villa : Daniel Libeskind
Genesy lamp for Artemide : Zaha Hadid Architects
Kanera sink for GRAFT
Ambar Light Fitting : Rogers Stirk Harbour + Partners
Arzu Rugs : Hope by Designers Rug
Comments / photos for the Insulating Glass Architecture – Marktheidenfeld Building Product from Germany page welcome