Jamaica Inn Bodmin Moor in Cornwall, DuPont Tyvek Supro, Build Frame Wrapping, Building Material
Jamaica Inn on Bodmin Moor in Cornwall
Maintaining Vital Watertightness: Protective Membrane – Cornish Building Envelope News
28 Jul 2017
Tyvek® Supro at the Jamaica Inn: Reliable resistance for a windswept cultural icon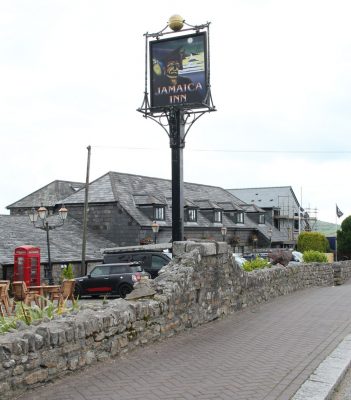 Tyvek Supro at the Jamaica Inn
July 2017 – There are few more dramatic locations than the historic Jamaica Inn on windswept Bodmin moor in Cornwall. Made famous by the eponymous Daphne Du Maurier novel and various screen adaptations, the former coaching stop has a rich history ranging from smuggling to alleged hauntings, and is now a popular hotel and museum.
So successful is the venue, however, that it has outgrown the original 1750 stone structure and builders AD Williams have been commissioned to create a new 16-room extension at its eastern end.
Situated at a height of 280m above sea level, the Jamaica Inn is exposed to some of the most extreme weather conditions in the UK, as the wind-farming installations on Bodmin Moor attest. Naturally such a challenging location, combined with need to match the heritage architecture, meant this project demanded just the right expertise – in design, product choice and installation.
When Heritage Roofing Southwest was contracted to apply a matching slate roof to the extension, it was clear that only a reliable membrane offering unrestricted compliance with BS5534:2014 would suffice. Accordingly, 225 square metres of DuPont™ Tyvek® Supro were applied as a robust, high-performance underlay. David Boyd of Heritage Roofing says, "I've looked into the latest version of BS5534 and I knew that not all membranes comply when you consider what the standard actually requires. Having the wind uplift resistance figure easily available, something you rarely see, made the choice of Tyvek® Supro an easy one to make."
DuPont™ Tyvek® Supro is suited to all wind zones in all altitudes and has been chosen for the windswept Jamaica Inn
Straightforward to handle Tyvek® Supro is also the most durable roofing underlay available. Recent tests show that, thanks to the material's unique 170 micron functional layer, Tyvek® continues to perform for well after twenty years' installation, whereas multi-layer products often lose the capacity to hold out water, and some fail after less than five years on the job.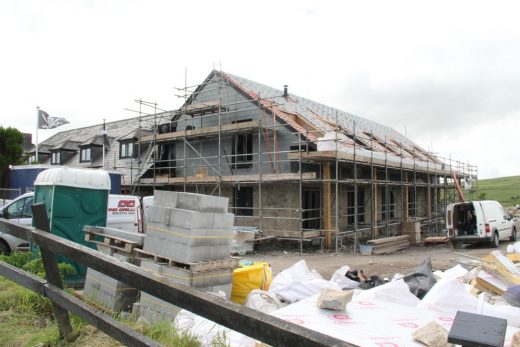 The famous Jamaica Inn is situated 280metres above sea level on Bodmin moor. The roof of its new accommodation extension benefits from advanced breather membrane Tyvek® Supro, which is fully compliant with BS5534:2014
The many advanced properties and benefits of Tyvek® mean that the membrane meets all the requirements of Building Regulations (Part L & C) but also BS5534:2014, in all zones, altitudes and conditions, thus making it the clear choice for wind, water and air management for long-term peace of mind. This reliable performance comes together with carefully researched and clear guidelines, extensive experience and renowned service, further enhanced by the development of a unique calculation tool for more easily specifying membranes that comply with BS5534.
Tyvek® Supro was the ideal roofing underlay for a new build project at iconic Jamaica Inn on windswept Bodmin moor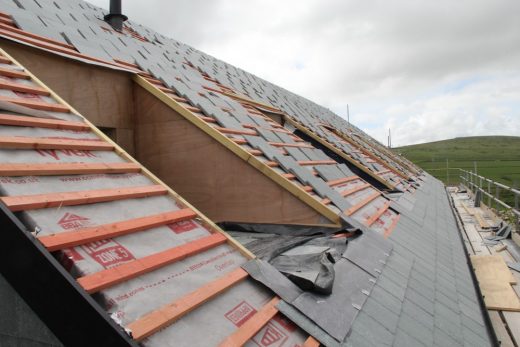 The building product contains all the crucial requirements for a high-performance breather membrane. It is unique in the marketplace due to its high-quality single layer construction.
The product has a composition of millions of micro fibres bonded together to make it impermeable to air and moisture. However it also allows water vapour to pass through its natural pores.
DuPont Tyvek StructureGuard images / information received 270717
Location: Jamaica Inn, Bodmin Moor, Cornwall, south west England, UK
Architecture in Cornwall
Cornish Building Selection
Eden Hotel
Architects: Tate Harmer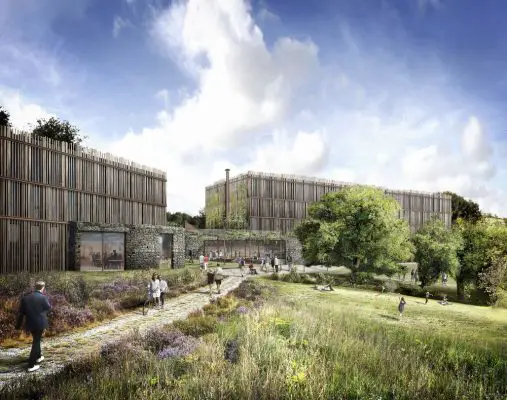 image © AVR London
Eden Hotel in Cornwall
Merchants Manor Hotel
Design: Helen Hughes Design Studio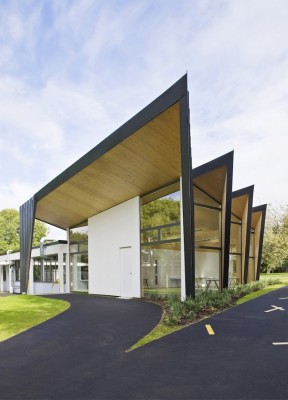 photo from architects
Falmouth Coast Hotel Building
Camel Creek Resort
Design: PRP Architects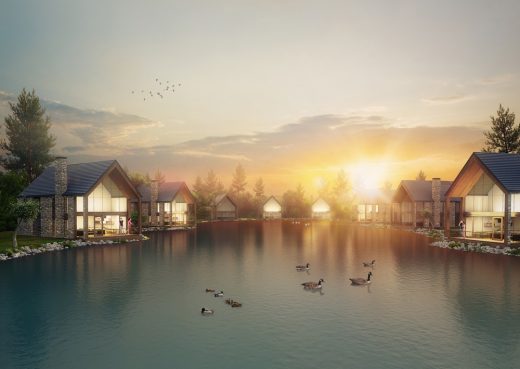 image from architect
Camel Creek Resort Cornwall
Tintagel Castle Bridge Concept Winner + Designs
Winning Design by Ney & Partners and William Matthews Associates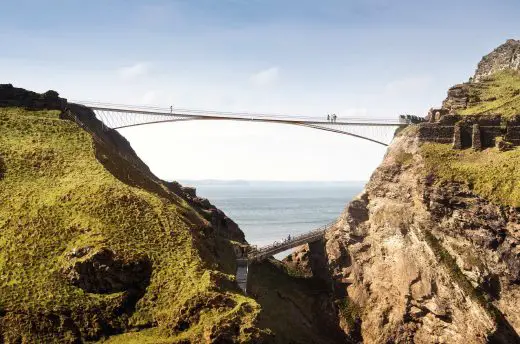 image from architect
Tintagel Castle Bridge Contest concept designs
DuPont Tyvek Links Selection
DuPont Tyvek Modular Office Block Development
DuPont Tyvek Breathes New Life into Heritage Renovations
DuPont Tyvek Advanced Breather Membrane
DuPont Tyvek Emergency Shelter System
DuPont Tyvek FireCurb Breather Membrane
Crumlin Childrens Hospital Dublin Building
Comments / photos for the New Tyvek StructureGuard page welcome
Website: Tyvek