Tyvek Reflex, DuPont AirGuard, Kilbroney Timber Frame Building Material, Irish Construction
New Timber Frame House Build in Ireland
Kilbroney Timber Frame – Irish Residential Architecture: Detached Private Home in Rostrevor, ROI
6 Oct 2016
DuPont™ Tyvek Reflex and DuPont™ AirGuard achieve impressive results for a new timber frame house build in Ireland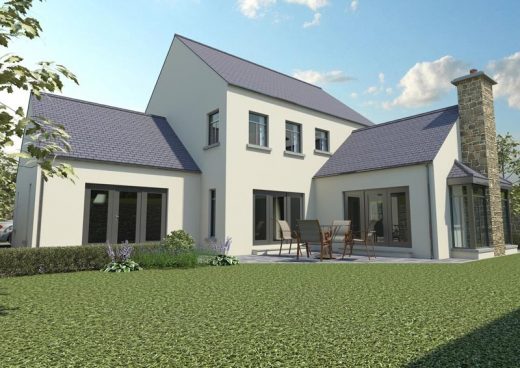 New Timber Frame House Build in Rostrevor, Ireland
Kilbroney Timber Frame are experts in this increasingly popular method of sustainable and efficient construction, with over thirty years of experience in the Irish house building market. For several of their high-spec projects they have chosen to work with DuPont membranes, both for peace of mind and in order to achieve the desired superior results.
Their latest project is an upmarket detached private home in Rostrevor, Ireland built to special commission. A two storey construction with warm-pitched roof and attic rooms, the house offers three bedrooms and a large open plan kitchen living area with a vaulted ceiling.
This high-spec timber frame new build by www.kilbroneytimberframe.com in Rostrevor, Ireland uses an advanced membrane and AVCL system by DuPont to achieve impressive U-values and airtightness results.
Built to standards beyond regulation and for optimum energy performance, the project features the very best in building envelope technology. Over an ecologically sourced timber frame, DuPont™ Tyvek® Reflex has been installed to the external walls with DuPont™ AirGuard® Reflective AVCL to the interior walls.
In between is fitted 140mm insulation board and a service batten. Finally, the walls are finished internally with plasterboard and externally they are rendered. The roof covering is slate and the windows are Alu clad and double glazed.
The house performs as impressively as it looks, with pressure tests for airtightness from the use of the DuPont membrane system coming in as 0.94m3/(h.m2)@50Pa, with U values of 0.12 wm²k for the timber frame external walls, 0.12 wm²k for the ceilings and 0.12 wm²k for the vaulted ceiling.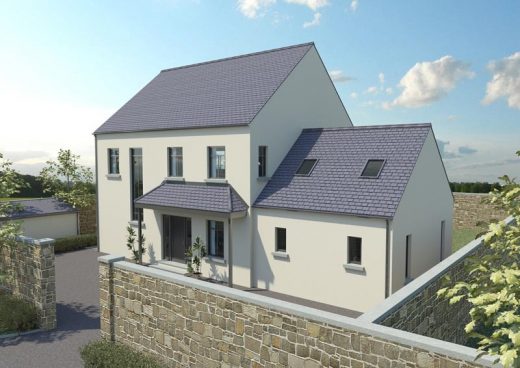 Mark Cooper of Kilbroney Timber Frame says, "the DuPont membranes were selected following a lot of research to ensure this project would perform as designed, and these were clearly the best materials from what we know to be a trusted brand. The membranes were extremely easy to work with and to install and the results have been outstanding, we will definitely continue to work with these products."
DuPont™ AirGuard® Reflective AVCL has been installed to interior walls to enhance sustainability and efficiency, for a new build pitched-roof private home in Rostrevor, Ireland by Kilbroney Timberframe
DuPont™ AirGuard® Reflective is a metallised air and vapour control layer which is 100% airtight and protects against vapour transmission from the interior into the building envelope. Combining high reflectivity and very low emissivity DuPont™ AirGuard® also enhances thermal performance. DuPont™ AirGuard® works together with other membranes in the DuPont™ Tyvek® family and special tapes and sealants to create an air-tight building envelope.
This minimises internal thermal losses and helps to create a more comfortable interior environments, while offering significant energy savings. Although sophisticated in terms of technology, DuPont™ AirGuard® is lightweight and simple to install and suitable for either new build or renovation projects.
DuPont™ Tyvek® Reflex is a vapour permeable, windtight and watertight membrane ideal for timber frame and vertical cladding, where its properties allow water vapour to diffuse from the structure while also protecting it from the elements. The lacquered, low-emissivity surface ensures long-term performance by preventing the metallised surface from oxidising.
This means that the functionality of the material is assured from the initial construction process through many years over the life of the building. DuPont™ Tyvek® membranes offer proven durability against both heat and UV stress and ageing. This combination of reliability, service and technical assistance helps to ensure that a building operates as the design intends.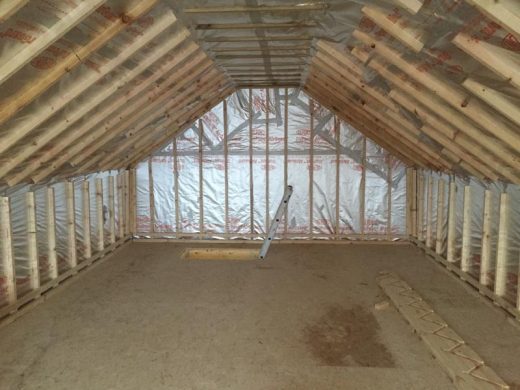 DuPont membranes have a full range of certification including CE and BBA documentation. For more information see www.construction.tyvek.com
This high-spec timber frame new build by www.kilbroneytimberframe.com in Rostrevor, Ireland optimises both DuPont™ Tyvek® Reflex metallised breather membrane and DuPont™ AirGuard® Reflective AVCL to achieve impressive U-values and airtightness results.
About DuPont™ Tyvek® Invented in the DuPont research and development laboratories, the DuPont™ Tyvek® family of advanced building membranes are distinctive in several key ways that make them ideal for today's construction projects. All the crucial requirements for a high-performance breather membrane are embodied in DuPont™ Tyvek® which is unique in the market because of its high-quality single layer construction.
DuPont™ Tyvek® is naturally vapour open but also wind and water-tight due to its composition of millions of micro fibres bonded together to make a "maze" that's impermeable to air and moisture but allows water vapour to pass through its natural pores. Lightweight yet robust, DuPont™ Tyvek® is easy to install to exterior walls and roofs and offers long-term proven reliability and durability.
Designed to protect the building envelope against the effects of weather and moisture, the membranes also offer optimal air-tightness and can help to improve the thermal performance, energy-efficiency and interior climatic stability and comfort of a building.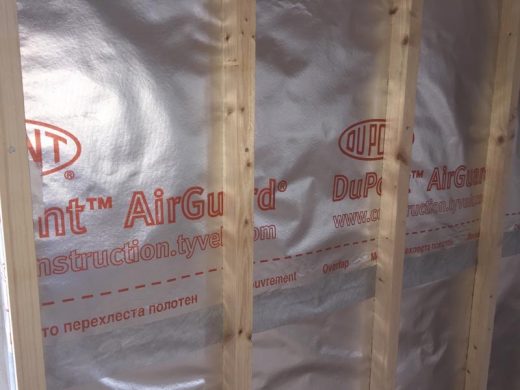 For more information about DuPont™ Tyvek® and DuPont™ AirGuard® in the UK please visit: www.dupont.co.uk/building.html or call 01275 337 660 (087 922 2740 in ROI).
New Timber Frame House Build in Ireland images / information received Oct 2016
DuPont Tyvek
DuPont Tyvek Product Links – Selection
DuPont Tyvek Roofing Underlays Testing
DuPont Tyvek Heritage Renovations
DuPont Tyvek Advanced Breather Membrane
DuPont Tyvek Emergency Shelter System
DuPont Tyvek UV façade in Bristol
DuPont Tyvek FireCurb Membrane
DuPont Tyvek Breather Membranes
DuPont Tyvek Timberframe Solutions
DuPont Tyvek FireCurb Breather Membrane
DuPont Tyvek FireCurb in Dublin Hospital Building
Location: Rostrevor, Ireland
Irish Architecture
Irish Architecture Designs – chronological list
Dublin Architecture Designs – architectural selection below:
Cherrywood Village Masterplan South Dublin Landscape Strategy, Dún Laoghaire–Rathdown, South Dublin, Ireland
Design: Grant Associates with Fletcher Priest Architects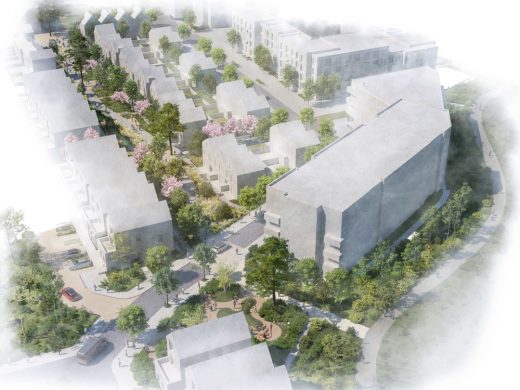 image Courtesy architecture office
Cherrywood Village Masterplan South Dublin
Rothco, Smithfield, Dublin 7
Design: ODOS Architects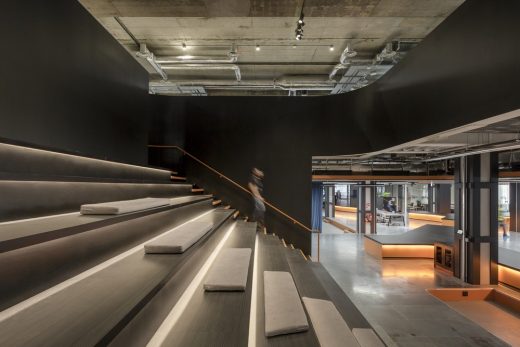 photograph : Ste Murray
Rothco Building
DuPont Corian
DuPont Product Links – Selection
Corian High-Tech Surface
Corian® High-Tech Surface
Corian Sphere, England
Selection of Architectural Products featured on e-architect
Libeskind House : Daniel Libeskind
Zaha Hadid Jewellery – Celeste Necklace
Comments / photos for the New Timber Frame House Build in Ireland page welcome
Website: Tyvek