New upholstery from Woven Image, Fabric Design, Furnishing Images, Interior Architecture
New upholstery from Woven Image
Innovative high-performance upholstery fabrics and acoustic materials for interiors
12 Jan 2018
Woven Image revitalises classic upholstery materials
New upholstery from Woven Image – Fabric Design
Experts in performance upholstery fabrics since their formation in the late 80s, Woven Image™ continue to explore and innovate high performance upholstery fabrics and acoustic materials for interiors.
While developing new designs, Woven Image continue to develop existing ranges, adding new fabric technologies and staying on trend. Two such existing ranges, Neo HP and Glamour have been revitalised with new colourways, to ensure longevity in the designs.
NEO HP The revitalisation of a classic commercial upholstery product in the Woven Image collection, Neo HP returns in 2017 with a refreshed colour palette.
Glamour – 5 new colourways by Woven Image: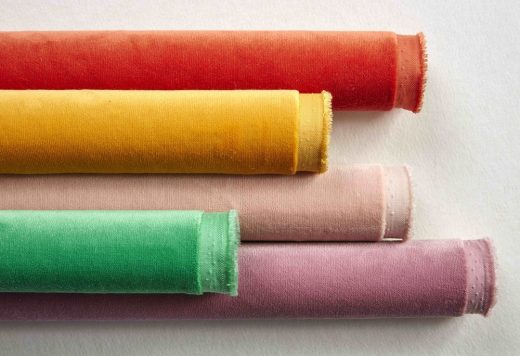 Developed with a manufacturer who specialises in vinyl seating for the transport industry, Neo HP, is a durable, flexible vinyl that has been tested extensively to ensure it performs in accordance with industry standards for commercial vinyl upholstery fabrics. The flexibility and functionality of Neo HP is created via the use of a knitted backing.
Glamour – 5 new colourways: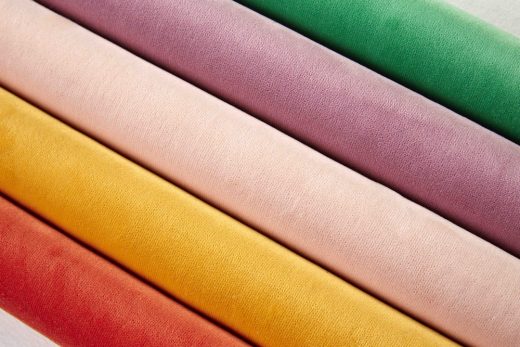 Neo HP also incorporates inherent Healthguard properties. Healthguard is a revolutionary antimicrobial product that can be formulated into various finishes. Scientists have developed a multi-function anti-microbial product which simultaneously works to inhibit a broad spectrum of bacteria, fungi, moulds and house dust mites.
Neo HP & Glamour 2 by Woven Image: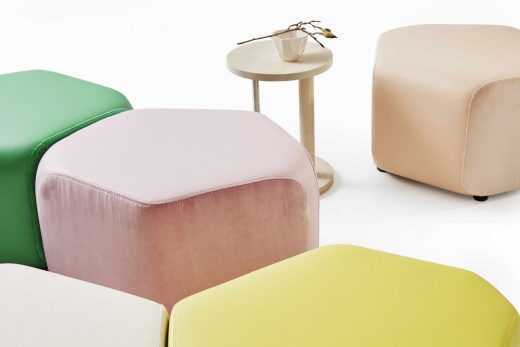 HealthGuardTM attacks mite populations in two ways: by acting as a contact repellent, forcing mites to move away from treated areas, and by inhibiting the growth of natural food sources such as yeast, molds and bacteria. HealthguardTM is applied to Neo HP during the production process so it becomes part of the vinyl rather than being a topical treatment.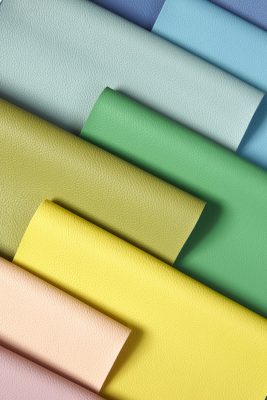 While keeping 5 neutrals of the existing colour palette, 12 new colours have been introduced influenced by the Woven Image trend colour stories for 2017-18. The hues are toned down, reflective of the current pastel trend and co-ordinate well with other High Performance upholsteries within the Woven Image collection such as Focus HP, Mono CR, Matrix CR to name a few.
Neo HP has also been tested for loss of plasticiser, elongation and stretch along with resistance to cold cracking, flexing, and coating adhesion. With its subtly textured, durable vinyl surface, and ability to be cleaned with a bleach solution, it's no wonder Neo HP is back in 12 new directional colours, ready for use in healthcare, hospitality and corporate interiors.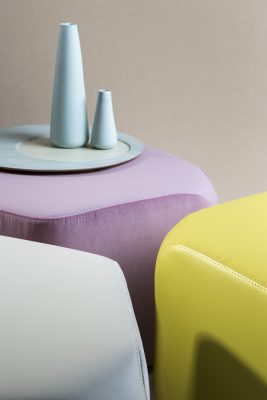 GLAMOUR Responding to the movement of commercial interior spaces to embrace a sense of comfort as well as functionality, Glamour was first released in 2014. Since its release, Glamour's luxurious texture and high performance qualities have made it a welcome addition to the interior textile market.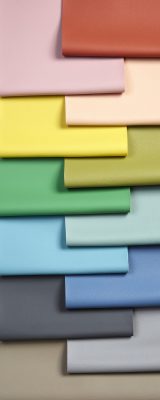 Made from 100% flame retardant polyester, Glamour inherently performs to the rigorous standards of BS5852 Crib 5. With the addition of a 50,000+ Martindale abrasion test result this provides a multi-purpose textile suitable for theatre seating, break-out areas, hotels and hospitality fit-outs.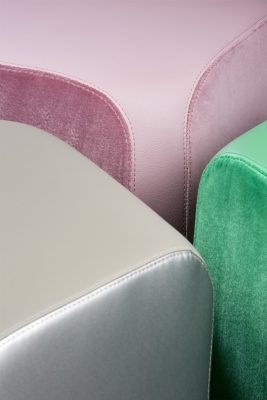 The soft pile velvet has a beautiful lustre that shimmers over an extensive colour palette of precious stone hues. Bright aquamarine and deep ruby tones are complemented by neutral shades of cognac, diamond and silver pearl. In keeping with current trends and directional colour stories, Woven Image is injecting five new colours into the Glamour palette this September.
The addition of blossom pink, pale peach, vibrant mandarin, rich mustard and bright basil green bring the collection to a substantial 23 colours, some of which were strongly featured at this year's Milan Furniture Fair.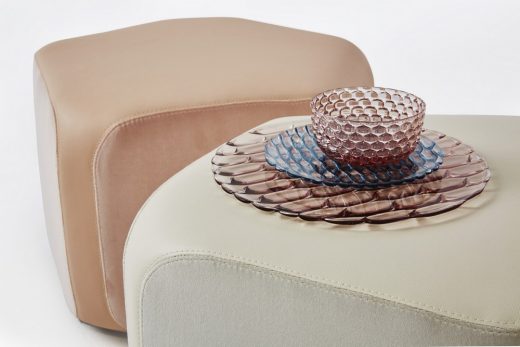 This luxurious, sophisticated, classic texture is suitable for contract interiors across a platform of environments from hospitality applications including boutique hotels and restaurants, theatre seating and corporate office break-out areas.
Website: Woven Image
Woven Image
Woven Image was established in 1987 after identifying a strong need for design driven textile products.
Based in Australia, it fast became a leading international business to business supplier of highperformance, quality textile and interior solutions for a wide range of commercial interiors including offices, hotels, restaurants, airports and theatres. Woven Image has a dedicated workforce that continues to drive the mission statement of delivering high quality products and solutions made from innovative textile materials with exquisite design elements that will transform work and living spaces into comfortable, enjoyable and welcoming surroundings.
Environmentally friendly products and sustainability are at the core of the company and because of Woven Image's commitment they became pioneers in manufacturing to create high-performance textiles, wallcoverings, acoustic solutions and finishing materials using recycled materials.
New upholstery from Woven Image images / information received 120118
Design
DuPont Product Links – Selection
Corian Sphere, England
Architectural Products
Architectural Products featured on e-architect – recent selection:
Libeskind House : Daniel Libeskind
Zaha Hadid Jewellery – Celeste Necklace
Zaha Hadid Yacht design



render © Zaha Hadid Architects
Zaha Hadid Design at Maison&Objet 2019 – Swirl Bowl by ZHD: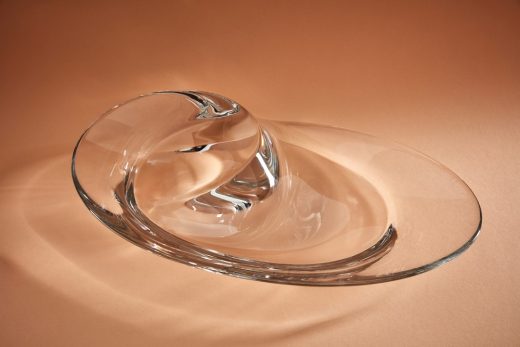 photo courtesy of ZHD
Zaha Hadid Design at Maison&Objet 2019
Comments / photos for the New upholstery from Woven Image page welcome