DuPont Tyvek StructureGuard, Large-Scale Commercial Build Frame Wrapping, Building Material
New Tyvek StructureGuard
Maintaining Vital Watertightness: Protective Membrane – Building Envelope News
6 Dec 2016
Location: Aberdare, Cynon Valley area of Rhondda Cynon Taf, Wales, UK
Wrap up tight with new DuPont™ Tyvek® StructureGuard™ … the membrane for peace of mind, both during construction and long after
New Tyvek StructureGuard Product
Fforest Timber demands the very best from its specified products, expecting them to offer high-performance that will last, while also enabling a smooth construction process. It was with confidence, therefore, that the company agreed to work with DuPont to apply the very latest membrane solution from the Tyvek® system of advanced products for a new build project. Developers WDL Homes Ltd were also happy, once approached, to become early adopters of the advanced StructureGuard™ solution.
The three storey, two block stand-alone development in Aberdare, Wales, replaces a former theatre in the town centre, with dramatic views of its valley setting. One block is 981 square metres and the other 255 square metres, forming an attractive configuration with a pitched slate roof and an elegant facade in painted blockwork and render, with feature stone elements.
However, there was an eight week interval between installing the membrane-wrapped timber elements and applying the external skin, so optimum performance was vital – both to protect the timber engineering and to allow various trades to continue work until completion.
A new build residential project in Aberdare features timber engineering by Fforest Timber Ltd and is wrapped in new DuPont™ Tyvek® StructureGuard™ to protect the structure during the build, and enhance performance once occupied: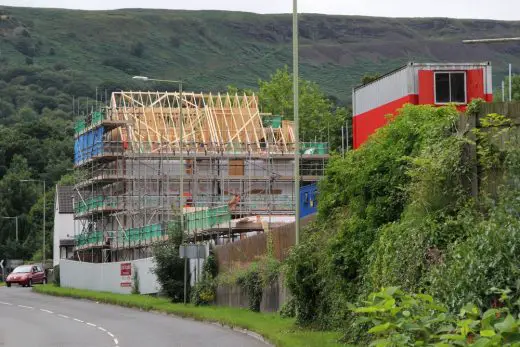 DuPont™ Tyvek® StructureGuard™ has all the renowned properties expected of the leading breather membrane, including excellent vapour diffusion, strong yet lightweight durability, plus superior water hold out (above W1 at 1500mm) and robust wind washing resistance. This recently launched and fully BBA certified version has been adapted with larger scale commercial projects in mind, especially those in more exposed situations. It is ideal for either off-site application (as in this case) or when quick and easy on-site installation is essential.
Tyvek® StructureGuard™ is compatible with all specialised tapes and sealants, creating a cocoon around a structure to both shield its insulation and enhance thermal efficiency and comfort once occupied. When installed and maintained correctly as part of a holistic and systemised approach, this enables a building to perform as designed… and for the long-term.
Susan Brewer of Fforest Timber. who worked closely with DuPont technical teams during this first UK installation for Tyvek® StructureGuard™ says, "We are very familiar with the ease and reliability of Tyvek® and have always experienced great service and results, so we were more than happy to go with this new product for our project in Aberdare. As expected the application in the factory went very smoothly and quickly and StructureGuard™ has done precisely what it was intended to do, protect a considerable investment from the elements and allow the construction process to continue as efficiently as possible."
A substantial 3 storey residential project in the Welsh valleys has a timber frame wrapped in new DuPont™ Tyvek® StructureGuard™ by Fforest Timber Ltd. This acts both as protection from the elements during construction and to ensure the new build performs as designed for developer WDL Homes Ltd: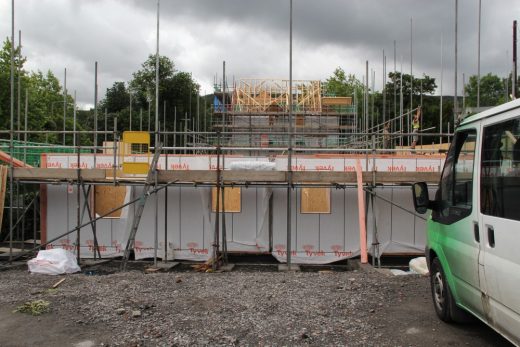 Background:
About Fforest Timber Ltd: An independent company with over 20 years of experience offering high quality engineered timber products, Timber Frame, Roof Trusses and Easi Joists, for use in construction. Offices in Swansea, South Wales and Reading in England. www.fforest.co.uk
For further information about WDL Homes Ltd and the Little Theatre development please visit: www.wdlhomes.co.uk
A new build project in Aberdare offers two blocks and three storeys of new accommodation in the town centre. Fforest Timber Ltd applied new DuPont™ Tyvek® StructureGuard™ to serve as both a high-performance frame wrap during the completion of construction and as an advanced breather membrane to optimise thermal efficiency once occupied: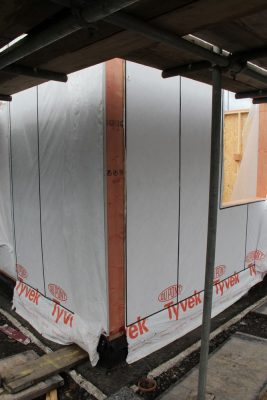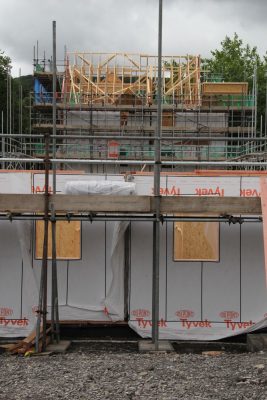 The DuPont™ Tyvek® family of advanced building membranes are distinctive in several key ways that make them ideal for modern construction projects. This building product is naturally vapour open but also wind and water-tight.
www.construction.tyvek.co.uk
DuPont Tyvek StructureGuard images / information received Dec 2016
DuPont Tyvek
DuPont Tyvek Product Links – Selection
Jamaica Inn on Bodmin Moor in Cornwall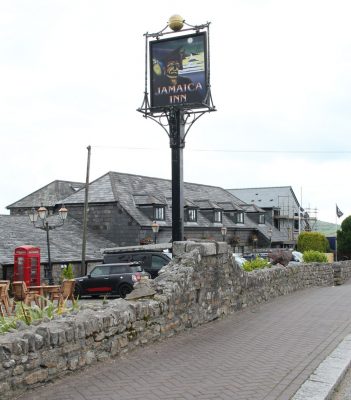 photo courtesy of DuPont
Tyvek® Supro
New Tyvek e-Guard W1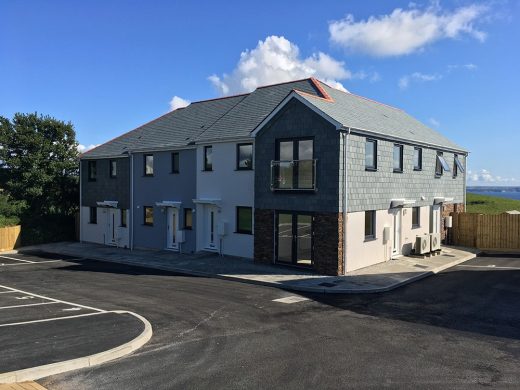 New Tyvek e-Guard W1
DuPont Tyvek Modular Office Block Development
DuPont Tyvek Breathes New Life into Heritage Renovations
DuPont Tyvek Advanced Breather Membrane
DuPont Tyvek Emergency Shelter System
DuPont Tyvek UV façade in Bristol
DuPont Tyvek FireCurb Membrane
DuPont Tyvek Breather Membranes
DuPont Tyvek Timberframe Solutions
DuPont Tyvek FireCurb Breather Membrane
DuPont Tyvek FireCurb in Dublin Hospital Building
Location: UK
DuPont Corian
DuPont Product Links – Selection
Corian High-Tech Surface
Corian® High-Tech Surface
Corian Sphere, England
Selection of Architectural Products featured on e-architect
Libeskind House : Daniel Libeskind
Zaha Hadid Jewellery – Celeste Necklace
Zaha Hadid designs Superyacht for Blohm+Voss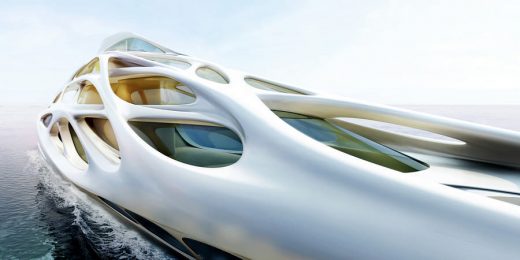 render © Zaha Hadid Architects
Zaha Hadid Superyacht
Corian Primo Basins & Troughs for Bathrooms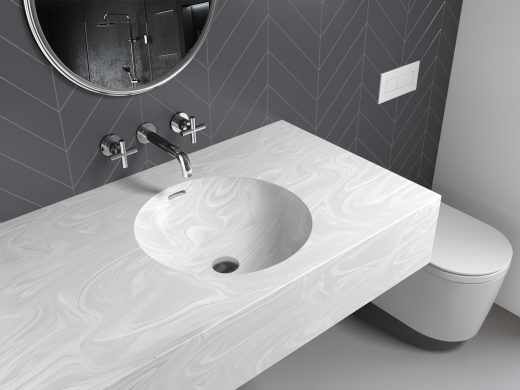 Primo Bespoke Basin, integrated to a bespoke vanity unit, both in Corian® Grey Onyx
Corian Primo Basins
Comments / photos for the New Tyvek StructureGuard page welcome