Toronto Architectural News 2023, Canadian architects, Ontario buildings, Real estate, Property photos
Toronto Architecture News: Buildings
Key Contemporary Ontario Building Designs: New Property Developments, Canada, North America
post updated 17 August 2023
Ontario Architecture Designs – chronological list
Toronto Architecture News in 2023
20 July 2023
North of Brooklyn, 1728 Avenue Road, North York, ON
Architect: MRDK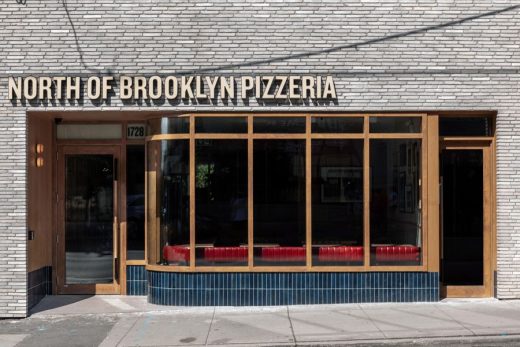 photo : David Dworkind
North of Brooklyn Pizza Parlor
North of Brooklyn, recently opened it's 7th location on Avenue Road in Toronto's York neighborhood. The design is a contemporary reimagination of a classic New York pizza parlor. Balancing nostalgia and modernity, the interior captures the essence of the past while embracing present design sensibilities.
13 Apr 2023
South Hill House, north of downtown
Design: StudioAC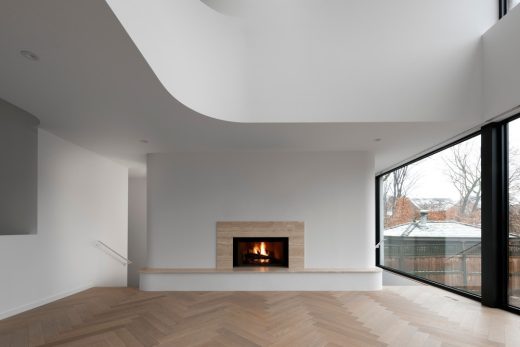 photo : Jeremie Warshafsky
South Hill House
11 Apr 2023
Craven Road Cottage
Design: AMA (Anya Moryoussef Architect)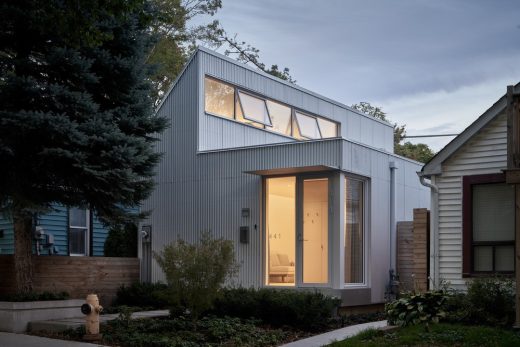 photo © Doublespace Photography
photos by Doublespace Photography, Anya Moryoussef and Scott Norsworthy
Craven Road Cottage
23 Mar 2023
Don Mills House
Design: Altius Group of Companies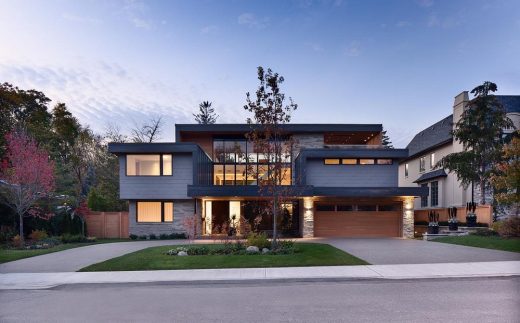 photo : John Doe
Don Mills House
24 Jan 2023
W Hotel, Yorkville neighborhood
Design: Sid Lee Architecture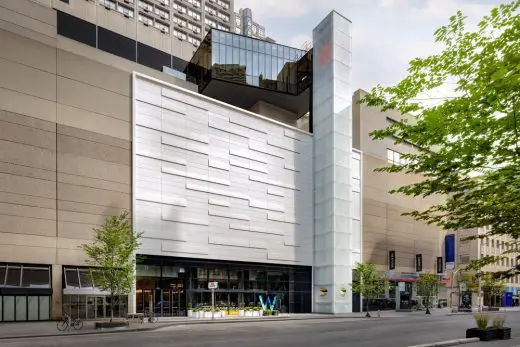 photo : Brandon Barré
W Hotel, Toronto
Sid Lee Architecture is proud to unveil W Hotel, its revitalization project of a Bloor Street hotel for the opening of W Worldwide's latest property in Toronto's Yorkville neighborhood. Based on themes derived from the city's current and historical heritage, the fresh look of W Toronto reflects the banner's desire to assert itself as a showcase for local culture.
Toronto Building News in 2022
Toronto Architecture News – latest additions to this page, arranged chronologically:
arranged chronologically:
24 Sep 2022
Mila Sales Centre, Scarborough
Design: dkstudio architects inc.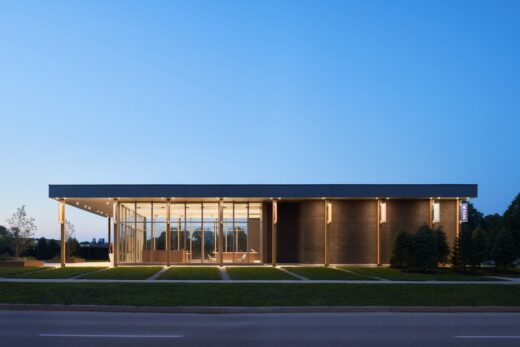 photo : Michael Muraz
Mila Sales Centre Scarborough
dkstudio designed both the building and interiors of this sales centre for 211 townhomes, semis and single homes on Lawrence Avenue East in the heart of Toronto's Scarborough district. Far away from the chic urban culture of downtown Toronto, with a reputation of being lackluster, industrial and sprawling, Scarborough is also home to some of the richest and diverse communities in the city.
22 July 2022
Sheridan College Hazel McCallion Campus Phase 2A, Downtown Mississauga
Design: Montgomery Sisam Architects in joint venture with Moriyama & Teshima Architects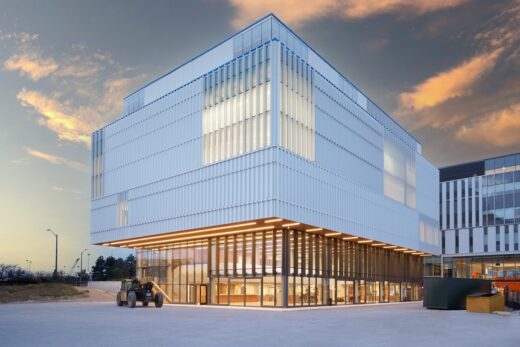 photo : Montgomery Sisam Architects
Sheridan College Hazel McCallion Campus
The design of a new campus hub building can transform the student experience on a suburban commuter campus, by creating thoughtful opportunities for students to stay and spend time on campus.
14 July 2022
Stack House, Hill Toronto, ON, Canada
Design: Atelier RZLBD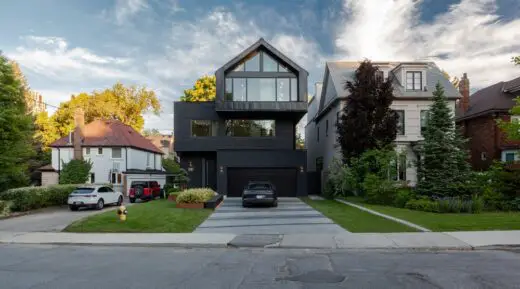 photo : Borzu Talaie
Stack House, Forest Hill
2 Aug 2022
SMYTHE, Summerhill district, north Toronto
Design: Ashley Botten Design and Tommy Smythe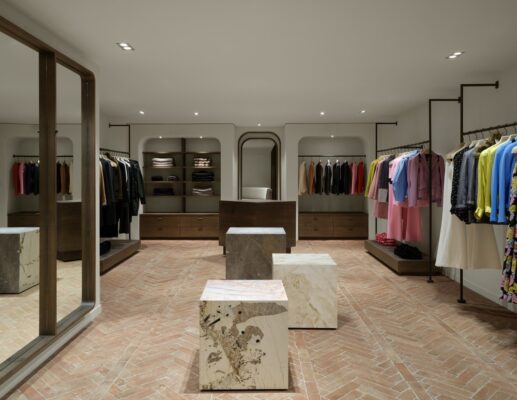 photo : Patrick Biller
SMYTHE flagship Store
For its first brick-and-mortar location, the women's fashion brand SMYTHE has taken over a heritage storefront in north Toronto's trendy Summerhill district and infused it with a palette rich in raw textures and natural finishes. Its elegant reserve provides an ideal backdrop for highlighting the label's preference for bold patterns, saturated colours and meticulous tailoring.
16 July 2022
Beauty et Al, Yorkville
Design: Reflect Architecture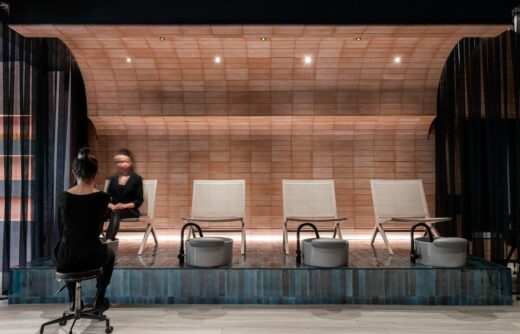 photo : Jeremie Warshafsky
Beauty et Al, Yorkville
Known as the epicentre of upscale fashion and chic lifestyles, Yorkville is a destination for world-class shops and restaurants—a place to be seen and experience ultimate luxe. Conversely, intending to create a restrained space, pulled back from Yorkville's ostentatious grandeur—and reflect the brand's ethos to provide a personal and soothing experience.
4 Jun 2022
Forest Hill Garden & Pavilion, Forest Hill neighbourhood
Design: Amantea Architects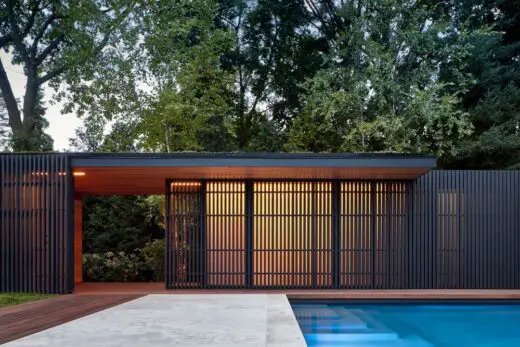 photo : Doublespace Photography
Forest Hill Garden and Pavilion
2 May 2022
August House, Danforth Avenue, north east Toronto
Design: Giaimo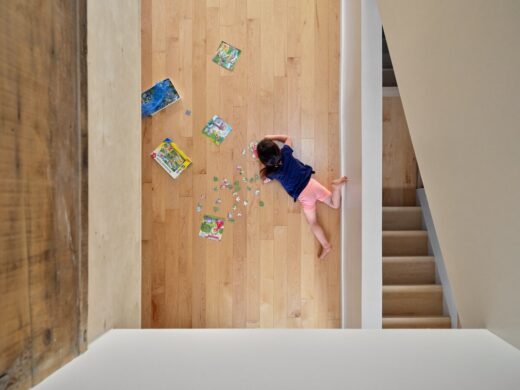 photo : Doublespace Photography
August Toronto House Extension
9 March 2022
Waterfront Reconnect National Design Competition: Boom Town & Pixel Story
Double Dribble by Esmaa Mohamoud, 2021: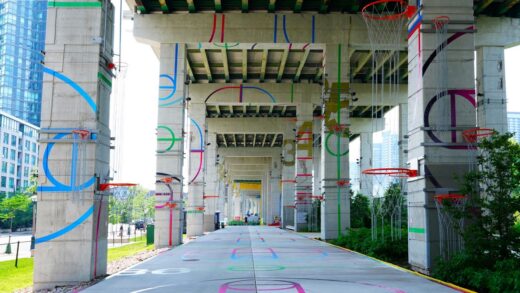 photo : Julian Romano
Waterfront ReConnect design competition Toronto
The Bentway, in partnership with the City of Toronto, Waterfront BIA, and Toronto Downtown West BIA, has announced the winners of the national Waterfront ReConnect design competition — an initiative that will realize temporary installations, proposed by some of Canada's most innovative design professionals, to improve accessibility and civic engagement under the Gardiner Expressway, along Lake Shore Blvd at both York Street and Simcoe Street.
6 Mar 2022
Modern Victorian House
Design: Frank Franco Architects
Modern Victorian, Toronto House
11 Feb 2022
Robert Street Residences
Design: Taylor Smyth Architects
Robert Street Residences
22 January 2022
SQ2, Alexandra Park, Toronto, ON, Canada
Design: U31 Inc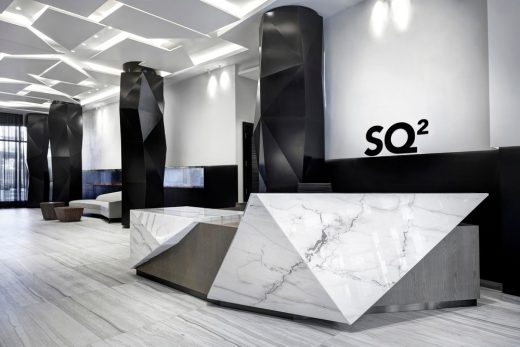 photo : Jac Jacobson
SQ2, Toronto Condominium Lobby and Party Room
SQ2 is situated in the vibrant, 'hip' Queen West neighbourhood, this condominium is designed with a high-end retail boutique aesthetic. Referencing the geometric nature of the exterior architecture, the lobby is fashioned in angular forms layered in dark and light tones; from the origami-like lobby ceiling to faceted desk and prism shaped columns, the entrance makes a bold statement.
18 Jan 2022
Albers House, Scarborough, Greater Toronto Area
Architects: Atelier RZLBD
House in Scarborough, Toronto
More Toronto Architecture News on e-architect soon
Toronto Architecture News 2021
22 Dec 2021
Heritage for All for Canada's heritage buildings
Design: Human Space, inclusive design consultancy of BDP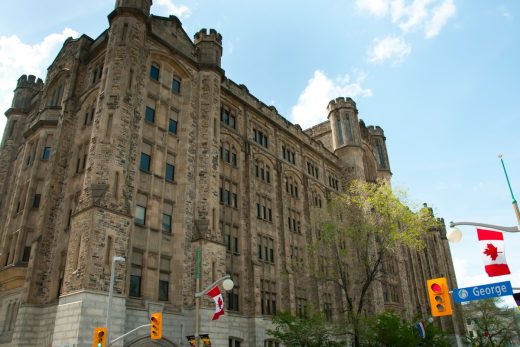 image courtesy of architects practice
Heritage for All, Toronto, by Human Space
Toronto-based inclusive design consultancy to tackle the challenge of addressing accessibility of heritage buildings while preserving historical integrity. The inclusive design consultancy hopes that this initiative will inform and advance future national accessibility standards for federally-owned heritage buildings.
28 Nov 2021
Wrap House
27 Nov 2021
Newnham Campus Food Hall
22 Oct 2021
La Belle Maison Mansion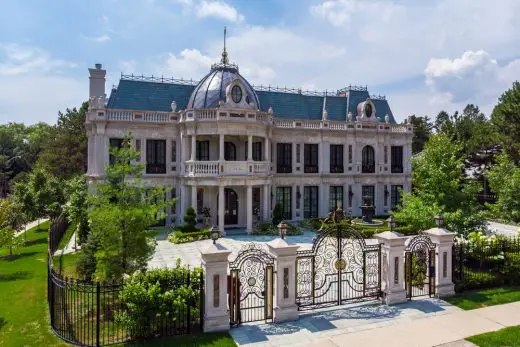 photo : Property Vision Media
La Belle Maison Mansion
Critically acclaimed Canadian television series Schitt's Creek follows the drama of the wealthy Rose family, who are forced to move from their opulent mansion into a rundown motel in Schitt's Creek, Canada after they are swindled out of their fortune. The fictional small town was named after its founder, Horace Schitt.
15 Oct 2021
Milky's Cloud Room, Stackt Market – 28 Bathurst Street
Design: Full Fat Design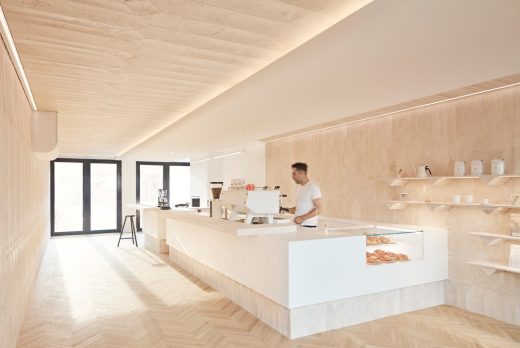 image courtesy of architects practice
Milky's Cloud Room Toronto Café
Milky's officially opened their second location, Cloud Room, in a shipping container at Stackt Market. Embracing slow coffee, the new location features dynamically changing lights and a brew bar for making hand made coffee and tea.
27 Sep 2021
Kennebec Lakehouse, Arden home, Ontario
16 Sep 2021
Out(side)In House, Scarborough Bluffs, Ontario
Architecture: Atelier RZLBD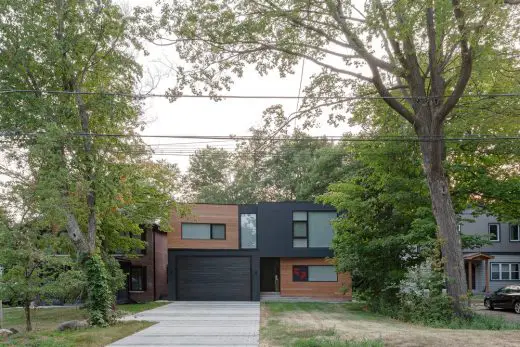 photograph : Borzu Talaie
Out(side)In House in Ontario
As nature seeps through a crack of a stone, or as from a wound of one's heart blooms a new, unforeseen joy and peace, a nameless empty room becomes a sanctuary, a small universe, whereone's soul can truly rest. Located near Scarborough Bluffs, the panoramic horizon of Lake Ontario, Out(side)In House offers a void that leads the inhabitants to see the inner horizon, suggesting life inits deeper meaning.
26 Aug 2021
Botfield House, Etobicoke
Design: Ancerl Studio
Botfield House, Etobicoke
11 Aug 2021
Scarlet Fire Cannabis Dispensary
Design: SevenPoint Interiors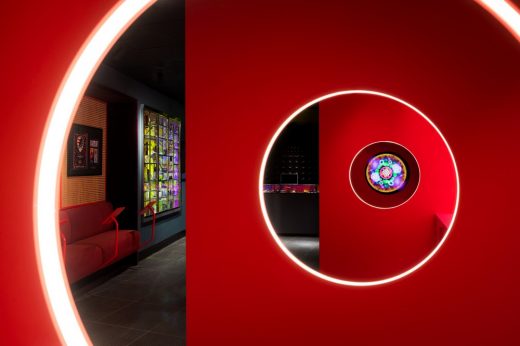 photo courtesy of architects office
Scarlet Fire Cannabis Dispensary
The unexpected, one-of-a-kind store celebrates Dead Head founder David Ellison's passion for cannabis, music, magic, and psychedelia. Former Toronto securities lawyer, David Ellison, tuned in, turned on and dropped out of the rat race to open a Grateful Dead inspired cannabis store Scarlet Fire Cannabis Co., that Marijuana Venture Magazine calls "a dispensary experience unlike any other".
31 Jul 2021
Therme Canada | Ontario Place, West Island
Design: Diamond Schmitt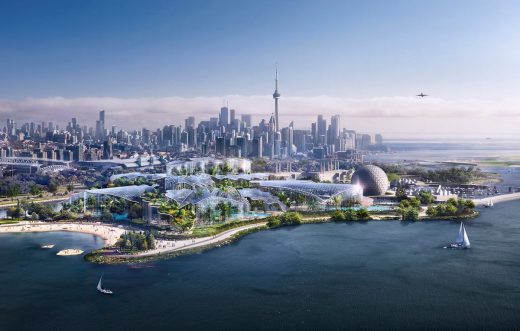 image courtesy of Diamond Schmitt
Therme Canada Ontario Place
Therme Canada has engaged the Toronto based, global architecture firm, Diamond Schmitt to lead the design of Therme Canada | Ontario Place, a year-round landmark waterfront destination that reconnects people to Lake Ontario. The design for Ontario Place's West Island is grounded in the planned expansion of public park space, and honours and celebrates Ontario Place's history, including the iconic 1967 Pods and Cinesphere.
3 May 2021
Mackay Laneway House
Mackay Laneway House
26 Mar 2021
Edition, 764 St. Clair West, Wychwood-Cedarvale neighbourhood, Midtown
Architecture: StudioAC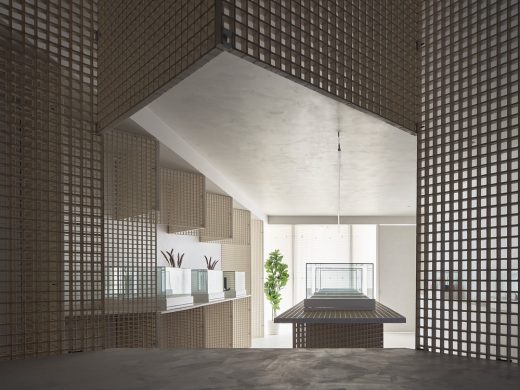 photograph : Double Space Photo
Edition's Second Location
High concept cannabis brand opening in the Wychwood-Cedarvale neighbourhood of Toronto. Following the launch of contemporary cannabis dispensary Edition's first location at The Annex, which was heralded by the high design community, we are pleased to announce the opening of Edition's Second Location within the Toronto cannabis market.
24 Mar 2021
Flower Pot Shop, Dundas St. W
Interior Design: Swisterski Design Inc.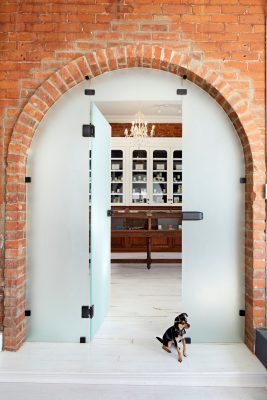 photography : Donna Griffith Photography
Flower Pot Shop
You may have experienced it for yourself, or maybe as a spectator, too uncertain to venture deeper. That is, the nature of the legal retail cannabis experience. Swisterski Design, a Toronto based interior design firm, wondered if there was a way to change that perception.
11 Feb 2021
Beaconsfield Laneway Suite
Design: Creative Union Network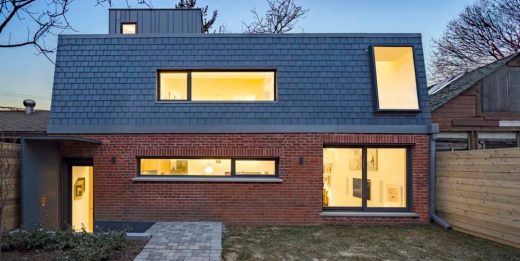 photography : Andrew Snow
Beaconsfield Laneway Suite
The coach house reconstruction was the first phase in a larger rehabilitation project for a late 19th Century Victorian house in the city's west end. The adaptive reuse of a former carriage house located on a public laneway required a sensitive design approach, which included extensive consultation with the Toronto City Planning, Heritage and Building Departments.
2 Feb 2021
Fūme Scent Lounge
Design: dkstudio architects inc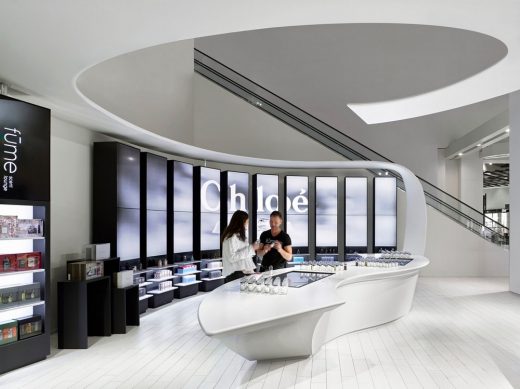 photograph : Ben Rahn / A-Frame
Fūme Scent Lounge
The Fūme Scent Lounge is a first of its kind boutique that reinvents the perfume shopping experience. The Lounge was about creating a completely fresh and dynamic experience that attracted millennials, stimulated all the senses, offered a digital and interactive experience, raising the boutique lounge to a level of art.
18 Jan 2021
White Box, 66 Wellington St W, Financial District, Downtown
Design: dkstudio architects inc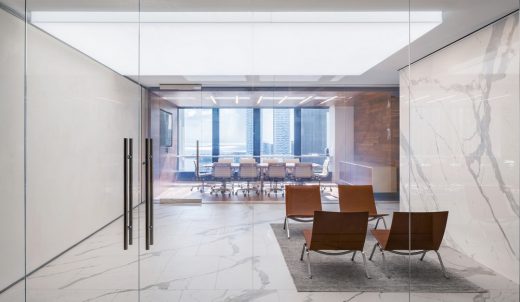 photograph : Michael Muraz
White Box Toronto Office Interior
InstarAGF is the young infrastructure investment arm of AGF financial advisors. Their new office is located on the 34th floor of the venerable iconic black steel towers designed by Mies Van Der Rohe.
6 Jan 2021
Brighter Days Ahead
Design: Giaimo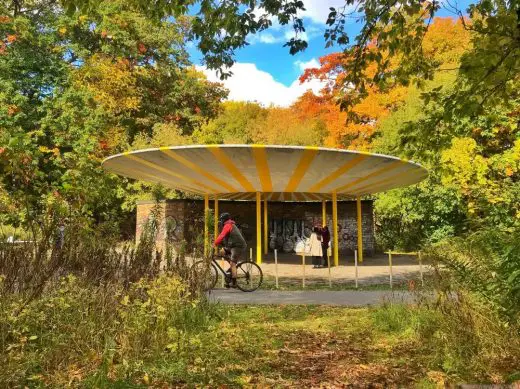 photo © Giaimo
Brighter Days Ahead
In Fall 2020 Architectural Conservancy of Ontario (ACO) and Giaimo revealed a new temporary public art installation, Brighter Days Ahead, at The Oculus Pavilion in Toronto as part of a revitalization initiative. Designed by Toronto architecture firm Giaimo, and sponsored by Creative Silhouettes Inc., it is made of radiating yellow stripes that represent sun rays shining through the pavilion.
7 Jan 2021
Lakeshore Dental II
More contemporary Toronto Architecture News online soon
Toronto Architecture News 2020
28 Dec 2020
Rosalie Sharp Pavilion
20 Dec 2020
Louboutin Luxury Boutique
11 Dec 2020
Rosalie Sharp Pavilion
3 Dec 2020
Former Bata Shoe Factory, Batawa, ON
Architects: Dubbeldam Architecture + Design and Quadrangle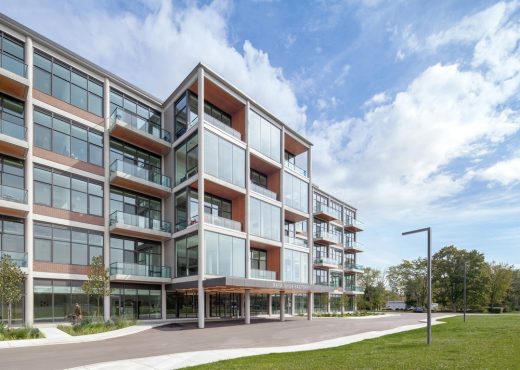 photography : Scott Norsworthy; Nanne Springer (suite interiors)
Former Bata Shoe Factory, Batawa
The late Sonja Bata pursued her passion for architecture and the built environment through the revitalization of the town of Batawa, located 175 km east of Toronto on the Trent river. As a sustainable community and satellite town adapted to 21st century living, where residents could live close to nature but maintain a connection to work through high-speed broadband, she envisioned Batawa as a model community for social and environmental sustainability.
2 Dec 2020
Permission Shop
Architects: Reflect Architecture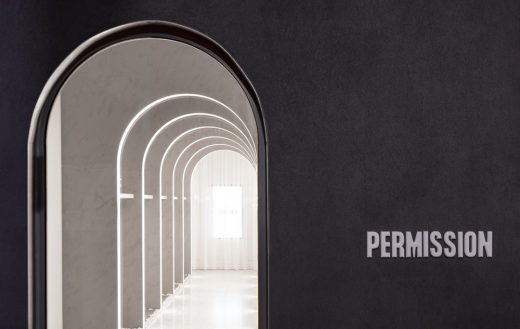 photography : Jeremie Warshafsky
Permission Shop
Despite online shopping being at an all-time high, this curated athleisure retailer builds a space to embrace all women and inspire confidence. Reflect Architecture was asked to design an environment that would celebrate form and curves, with a little tone for everyone.
30 Nov 2020
Hill & Dale Building
27 Nov 2020
Joe Fresh Flagship Store
26 Nov 2020
Art Gallery of York University, Toronto, Ontario, Canada
Design: Hariri Pontarini Architects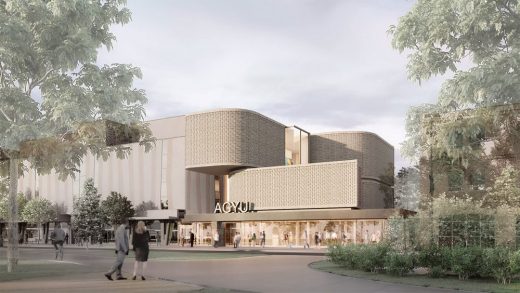 image courtesy of architects
Art Gallery of York University
The Art Gallery of York University's (AGYU) new, stand-alone art gallery, to be designed and constructed by winning architectural firm Hariri Pontarini Architects, will embrace a vision of art and connectedness.
Aug 13, 2020
Thermally Speaking
Design: LeuWebb Projects with Mulvey & Banani Lighting Inc.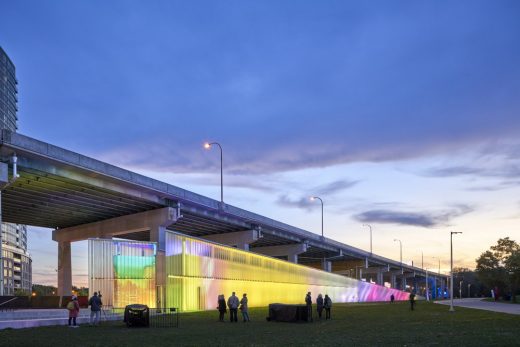 photo : Doublespace Photography
Thermally Speaking
This responsive installation transformed Toronto's Fort York Visitor Centre for Nuit Blanche 2019, providing a glimpse into a future of body temperature readings, creative data visualization and surveillance fields.
July 24, 2020
Markham Centre Campus, Regional Municipality of York, Southern Ontario
Design: Diamond Schmitt Architects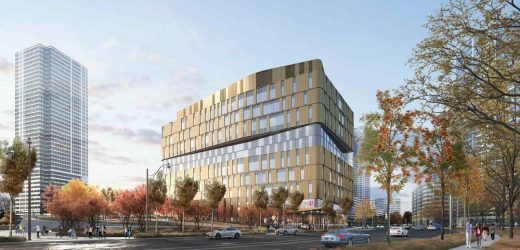 image : Diamond Schmitt Architects
Markham Centre Campus
A new and innovative campus for York University will rise in the City of Markham adjacent to Toronto. The Markham Centre Campus is the first public university in York Region. It features a vertical campus building that is fully integrated with the area's diverse, growing network of commerce, athletics, arts, and entrepreneurial communities.
June 25, 2020
OUTSIDE the Box
Design: Weiss Architecture & Urbanism Limited with Wonder Inc.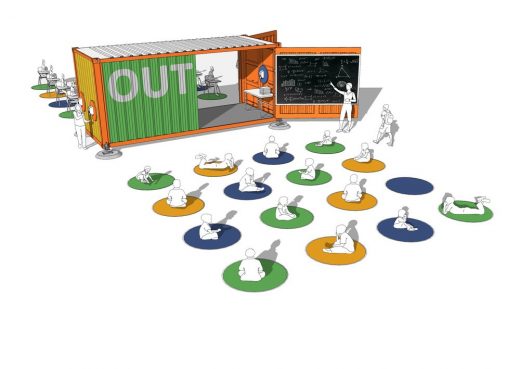 image courtesy of architects
OUTSIDE the Box
This modular 'front of classroom' teaching support unit was designed to facilitate healthy, fresh air education during the time of COVID-19.
13 May 2020
Axis Condos, 411 Church Street, Downtown Toronto
Architect: IBI Group Inc.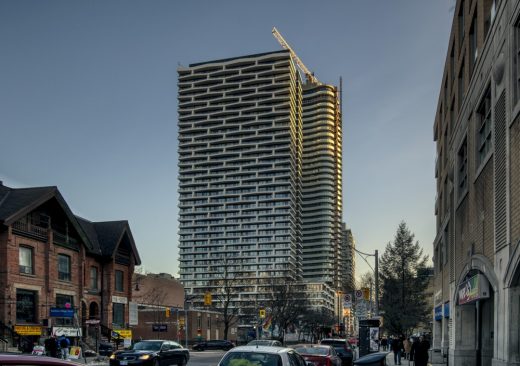 photo courtesy of architects
Axis Condos
A mixed use condominium project designed under the leadership of Mansoor Kazerouni, the Global Director of Buildings at IBI Group Inc., is a striking addition to the downtown Toronto skyline.
17 Mar 2020
Rosedale House
13 Mar 2020
Hibou House
11 Mar 2020
Valley Edge House
24 Jan 2020
York University Student Centre
Architects: CannonDesign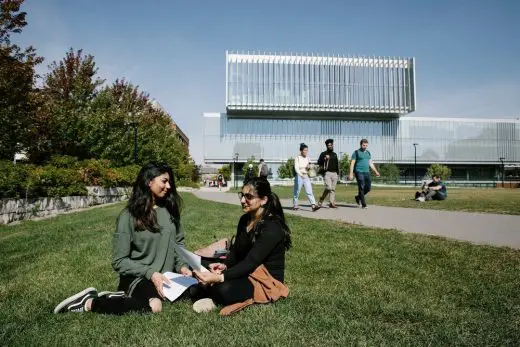 photograph © Connie Tsang
York University Student Centre
York University, Canada's third-largest university, opened a second student center on campus, designed to respond to the changing needs of York's large and diverse community.
More contemporary Toronto Architecture News online here soon
Ontario Architectural Updates 2019
21 Oct 2019
Heath House in Ontario
11 Oct 2019
Bellwoods Lodge in Downtown Toronto
28 Sep 2019
iQ Food Co.
Design: Mason Studio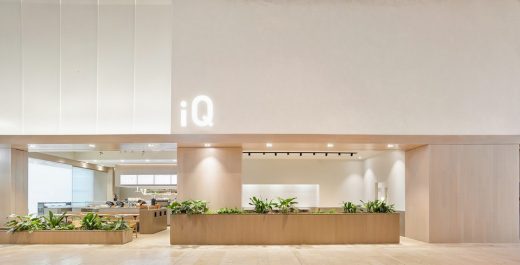 photograph : Scott Norsworthy
iQ Food Co. in Yorkdale
For this retail flagship location, a grand yet welcoming environment provides a respite within Yorkdale Shopping Centre, one of Canada's busiest malls. The Toronto based fast-casual restaurant is focused on delivering sustainably sourced and seasonally healthy food.
6 Sep 2019
Sara Restaurant, Entertainment District
Design: Odami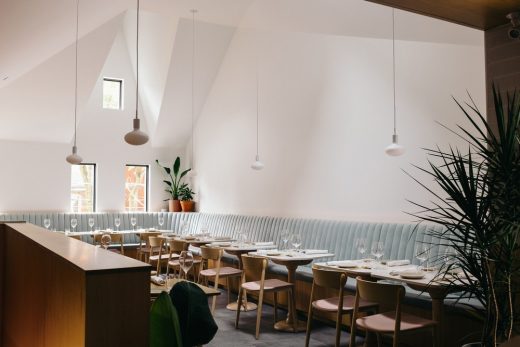 photograph : Kurtis Chen
Sara Restaurant
Cell phones have become as ubiquitous on our tabletops as our plates and cutlery. Perched amongst our meals and utensils, they relentlessly pull towards other people and places, interrupting the delight and the ritual of sharing a meal with company.
8 Aug 2019
Triple Duplex Housing
6 Jun 2019
Tom Patterson Theatre
Design: Hariri Pontarini Architects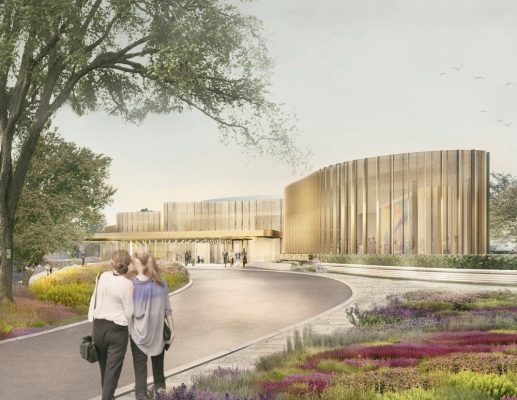 picture © Hariri Pontarini Architects
Tom Patterson Theatre in Stratford, Ontario
Construction update with placement of the new building's final structural beam.
6 Apr 2019
Abacus Lofts
5 Apr 2019
Wong Dai Sin Temple, 378 Steeles Ave E, Markham
Design: Shim-Sutcliffe Architects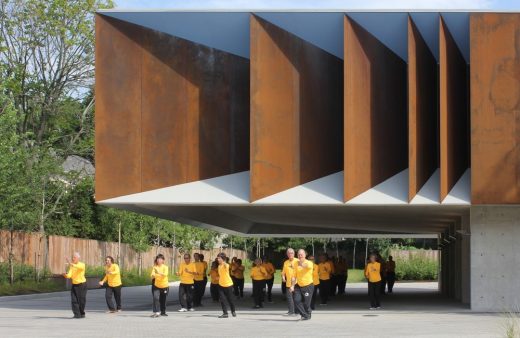 photo courtesy of architects
Wong Dai Sin Temple Building
The Wong Dai Sin Temple is a modern sacred space that houses a dynamic Taoist community committed to their inner spiritual development through the ancient physical practice of tai chi.
19 Mar 2019
Vaughan Metropolitan Centre Transit Station, Toronto, Ontario, Canada
Architects: Grimshaw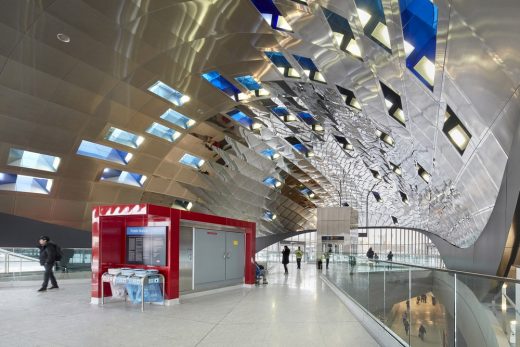 More Toronto Real Estate online soon
Location: Toronto, Ontario, Canada
Architectural Designs in Canada
Canadian Architecture by City
Toronto Architecture – key buildings + designs
Montreal Architecture – key buildings + designs
Calgary Buildings – key buildings + designs
Canadian Architecture : news + key projects
Vancouver Architecture Walking Tours, BC
Comments / photos for the Toronto Architecture News in Ontario page welcome
Website: Visit Toronto