Prague Architecture News, Czech Republic Buildings, Czechia Construction Design, Property Images, Architects
Prague Architecture News: Buildings
Key Property Developments in Czechia: New Building Designs – Central Eastern Europe Built Environment Updates
post updated 2 February 2023
Prague Building Designs – chronological list
Prague Architecture News
Prague Architecture Walking Tours – city walks by e-architect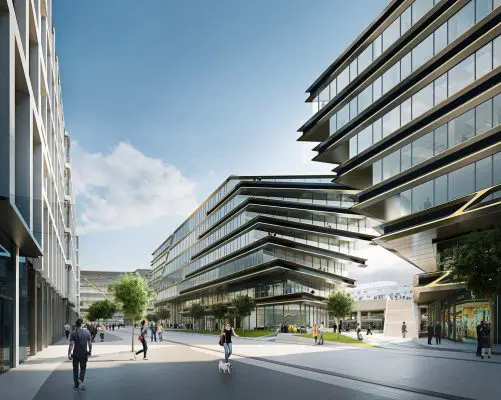 image courtesy of Zaha Hadid Architects
Prague Architectural News
New Prague Buildings, Czechia, chronological:
28 Oct 2022
Lookout Tower Závist, Opidum na Závisti
Design: HAMR Huť Architektury Martin Rajniš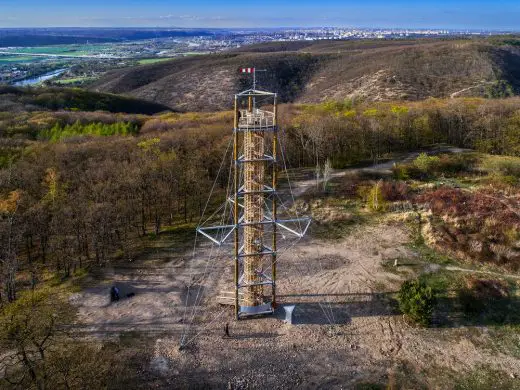 photo : Ales Jungmann
Lookout Tower, Opidum na Závisti
The Lookout Tower Závist building is located on the edge of the former acropolis of the Celtic oppida on Hradiště hill, which also extended onto the opposite Šance hill, making it the largest oppida in Bohemia. In the past, the Acropolis was completely explored by archaeologists down to the rock itself, then covered again with earth.
26 Oct 2022
Fragment Apartments, Karlín
Architects: QARTA Architektura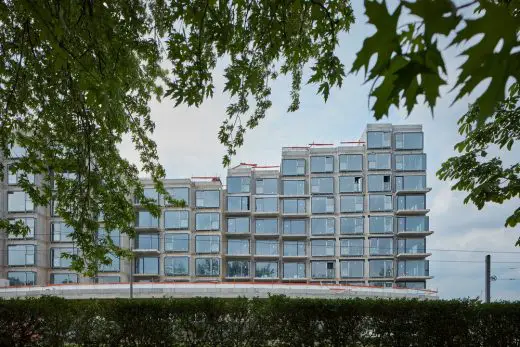 photo : BoysPlayNice
Fragment Apartments, Karlin
Although Karlín started out as an industrial district of Prague, it has transformed dramatically during the last few decades. In the everyday life of the wider Prague city center it plays a part determined largely by this ongoing transformation. Considering all the requirements of modern living, Karlín has become popular for housing, work and leisure.
27 Sep 2022
Libeň Docks apartment buildings, Smrčkova
Design: QARTA Architektura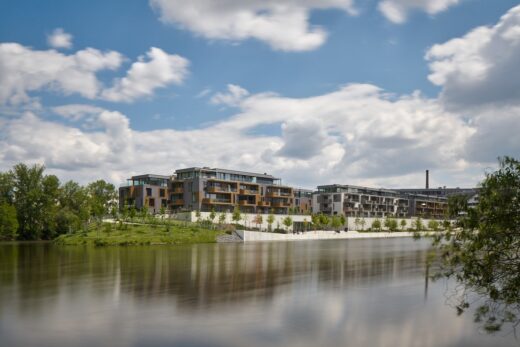 photo : BoysPlayNice
Libeň Docks apartment buildings
Five apartment buildings built on a former marina brownfield evoke the atmosphere of a local, "Libeň-style Amsterdam". The houses are nested on a distinctive site, a narrow peninsula flanked by opposite green banks.
17 Sep 2022
E07 Apartment, Bubeneč district
Architects: Malfinio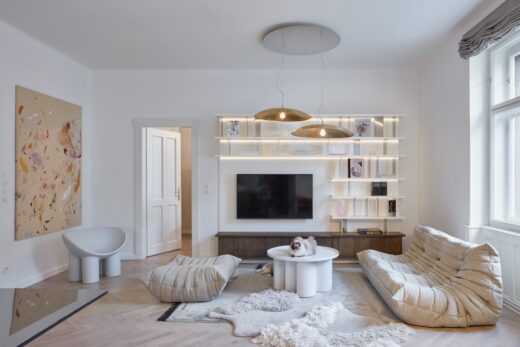 photo : BoysPlayNice
E07 Apartment
Malfinio tailored this Czech capital apartment renovation project from the turn of the 19th century in the Bubeneč district to young clients with two, perhaps three little creatures. The clients, together with the space and place as such, were the primary source of inspiration – their requirements, lifestyle, and the feeling they evoke.
7 Sep 2022
Confluence Periurban Park, meeting of Berounka and Vltava rivers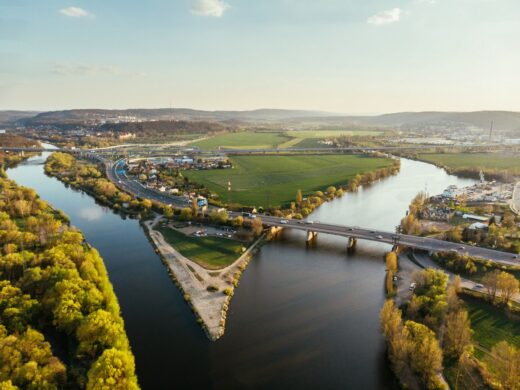 photo : IPR Prague
Confluence Periurban Park Prague design competition
The riverscape at the confluence of the Berounka and Vltava rivers in Prague holds enormous potential. However, this area of over 1,000 hectares has no clear landscape concept or development rules. For this reason, the Prague Institute of Planning and Development (IPR) has launched an international landscape design competition, the aim of which is to select a team for the design of this riverscape and its long-term development as a periurban park.
5 Sep 2022
Transformation of Rohan and Libeň Island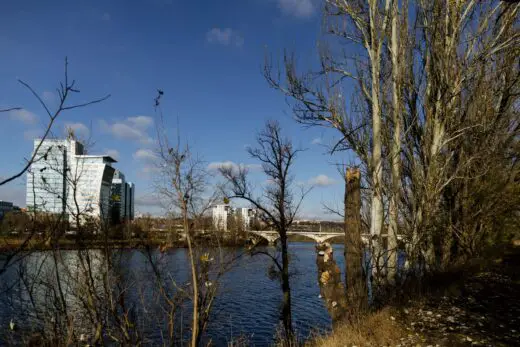 photo : IPR Prague
Rohan and Libeň Island Renewal in Prague
The transformation and future of the 56-hectare area of the Rohan and Libeň Islands will be designed by four international teams selected by an expert jury as part of the so-called international competitive dialogue. The competition was announced by the Institute of Planning and Development (IPR) together with the Prague City Hall in the spring of this year.
12 Aug 2022
The 4th Quadrant of Victory Square International Architectural Competition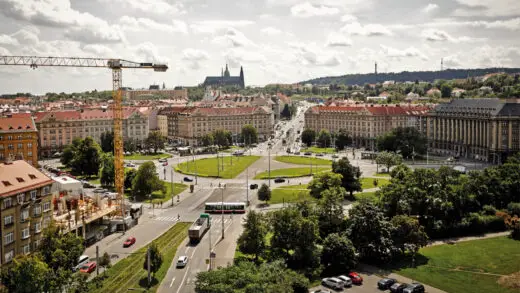 photo source : ONplan, photo : Libor Fojtík
4th Quadrant of Victory Square Prague Competition
An international two-round architectural competition under the title "4th Quadrant of Victory Square" was announced by the City of Prague and the site developer the Fourth Quadrant company. Leading architecture studios are encouraged to apply and design a mixed-use development of 100 000 m2 on Victory Square, Prague's third largest public space, gateway to university campus and the centre of Prague 6 District.
post updated 17 May 2022
Vltava Philharmonic Hall Design Contest Winner News
Design: BIG – Bjarke Ingels Group
BIG-Bjarke Ingels Group to build the new Vltava Philharmonic Hall in Prague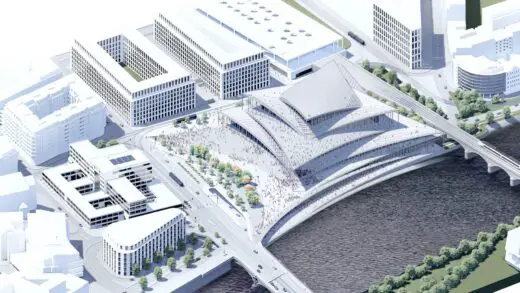 image courtesy of architects practice
Vltava Philharmonic Hall Prague design by BIG
Danish studio Bjarke Ingels Group (BIG), led by Bjarke Ingels and Brian Yang, is the winner of the international architectural competition for the design of the Vltava Philharmonic Hall. The winning design of the modern music center envisages making the river bank accessible and opens up the Philharmonic Hall's outdoor terraces, including the roof, to everyone equally.
Penthouse, Prague Interior Design
Rohan and Libeň Island Project: Prague Meander
2 Mar 2022
Doubravka, Prague 14
Design: HAMR Huť Architektury Martin Rajniš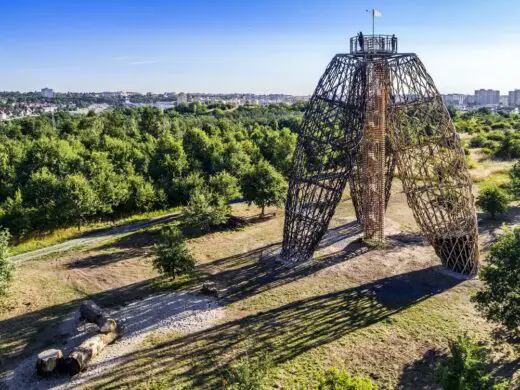 photo : Ales Jungmann
Doubravka Lookout Tower, Prague 14
The idea of enriching Prague 14 with a lookout tower was born out of an idea of the mayor of this city district, Radek Vondra, in 2013. He convinced Landia Management s.r.o. to join forces with him in order to transform this dream into a reality.
Sněžka Post Office, Královéhradecký Kraj
21 Feb 2022
Faculty of Humanities., Pátkova 5, 182 00 Prague 8
Design: Kuba & Pilař architekti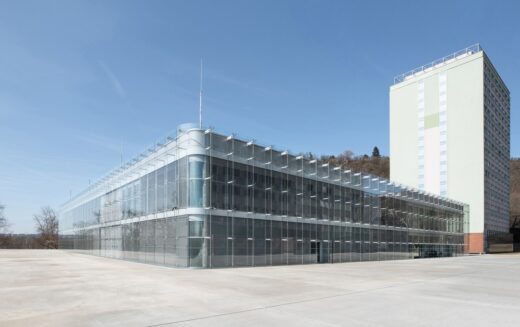 picture : David Korsa
Faculty of Humanities, Charles University
The original canteen and dormitory buildings by the architect Karel Prager are only the torso of an unfinished university campus on the banks of the Vltava River. The canteen itself was never fully used as intended. The 1980s building, built using a demanding lift-slab construction method with its deep central square disposition, had an indisputable architectural quality at the time of its construction.
26 Jan 2022
Elementary school in Komořany, Prague 12
Design: XTOPIX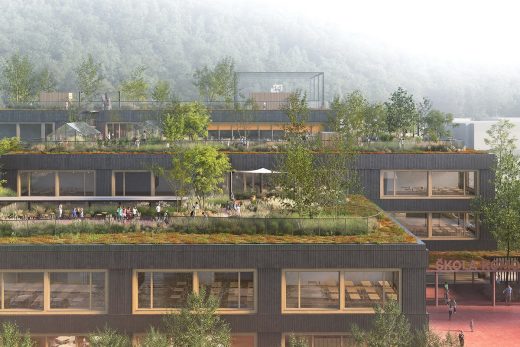 visuals : Jan Drška
Elementary school in Komořany
The new building responds to the morphology of the plot. We connect the individual floors to the adjacent height levels of the surrounding terrain and neighboring streets. We use the maximum of the dramatic elevation – immersing the building to the terrain we cover the volume of the new school.
19 Jan 2022
Gulliver
Design: HAMR Huť Architektury Martin Rajniš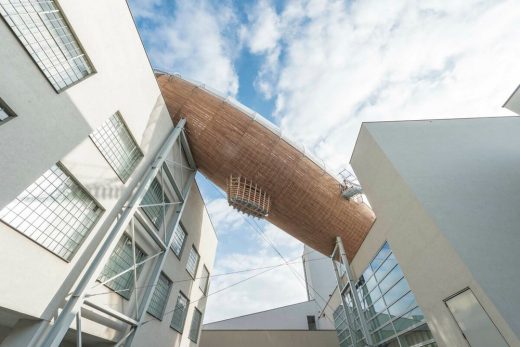 photos by Ales Jungmann, Petr Králík and Jan Slavík
Gulliver DOX Centre for Contemporary Art
In 2014, HAMR Huť Architektury Martin Rajniš were approached by the director and founder of the DOX Centre for Contemporary Art, Leoš Válka, who said he "needed something for the roof". They sketched out two variants of original wooden structures and he loved them.
20 Jan 2022
Czech Ports Building
More Prague Architecture News 2021 on e-architect soon
Prague Architecture News 2021
7 Dec 2021
Rohan and Libeň Island Project: Prague Meander
4 Dec 2021
Project V7_Underground, Hlávkův most underpasses, Vltavská metro, Prague 7, Czech Republic
Design: U/U Studio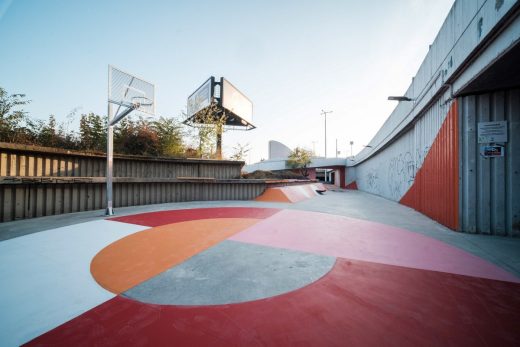 photo : U/U Studio
Project V7_Underground
As part of the project to revive the Hlávkův most underpasses near the Vltavská metro station in Prague, U/U Studio implemented skateboarding and other leisure activities in places where people were previously afraid to go. Obstacles for skate and bmx riders, new concrete floor and lighting, bouldering wall with overhang, basketball hoop, café with amphitheatre.
20 Oct 2021
Masaryčka building
Design: Zaha Hadid Architects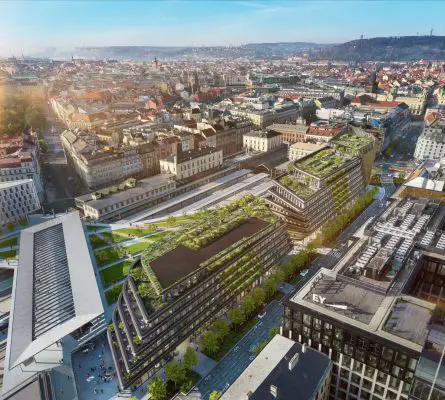 rendering : Studio Horak
Masaryčka building in Prague
Construction of the Masaryčka building in Prague continues with the structure of the retail levels on the ground and first floors now completed. Works have begun to construct the higher floors of cantilevered offices with terraced roof gardens.
19 Oct 2021
Rudolfinum Entrance Interiors, Alšovo nábřeží 12, 110 01 Prague 1
Design: Lenka Míková architekti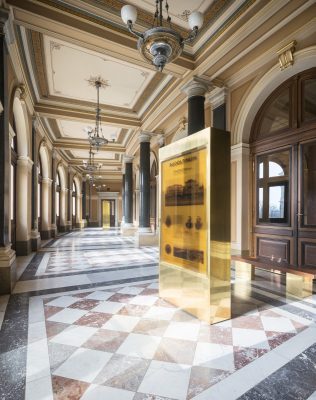 photo : Tomáš Souček
Rudolfinum Building Prague Entrance Interiors
The project creates new interiors in entrance areas of the Czech Philharmonic and the Dvořák's hall in the great Rudolfinum building in a Neo-Renaissance style located in the Old Town of Prague. The collaboration started with our winning proposal in an invited competition organized by CZECHDESIGN and the Czech Philharmonics as the client in 2018.
23 Aug 2021
Avast opens remodeled offices in Prague
Design: CAPEXUS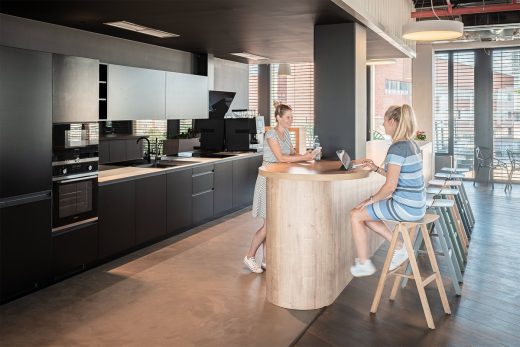 photo courtesy of architects office
Avast Prague Offices
Avast, a global leader in digital security and privacy, is opening its remodeled offices in Prague. The offices have been closed since March 2020 as a measure against the growing pandemic of COVID-19.
30 Jul 2021
House Lhotka
30 Jul 2021
Family House in Dobříš
22 Apr 2021
New House Old Garden
29 Apr 2021
Panoramic View Minimalist Apartment
10 Apr 2021
J&T Finance Group Headquarters, Sokolovská 700/113a, Prague 8 – Karlín
Design: CMC architects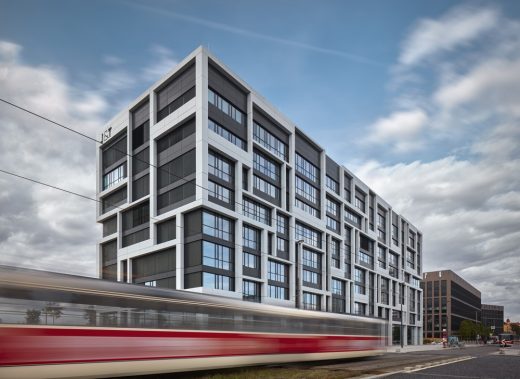 photograph : BoysPlayNice
J&T Finance Group Headquarters
Setting apart the new J&T Finance Group Headquarters from the neighbouring buildings is its appearance – inside and out. The world of finance is made up of various elements that need to function and fit together flawlessly. The unbroken pattern of the façade mirrors this world.
15 Feb 2021
Praga Studios, Karlín Building
15 Jan 2021
Fortuna Entertainment Group Office
3 Jan 2021
Prague East High-speed Terminal
More Prague Architecture News on e-architect soon
Prague Architecture News 2020
11 Nov 2020
Gran Fierro, Myslíkova Street
Design: Formafatal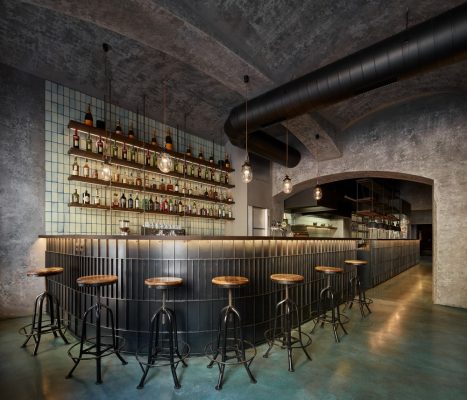 photographer : BoysPlayNice
Gran Fierro Prague Restaurant
The establishment of the Formafatal studio in 2015 was accompanied by the design and implementation of the interior of the Argentinian restaurant Gran Fierro I in Voršilská Street in the centre of Prague.
10 Nov 2020
Five, Smíchov
Design: QARTA ARCHITEKTURA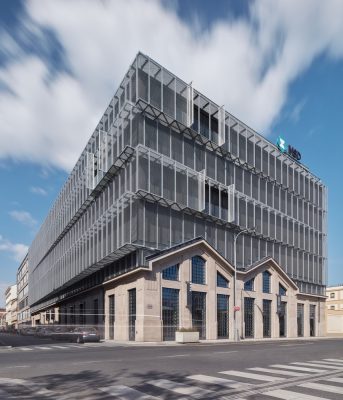 photo : BoysPlayNice
Five Smíchov
"History meets future", declares the fitting motto chosen for the project Five, located in Prague 5 – Smíchov. A tram depot building occupied the project site, but that could have been called a relic even when it was built. While forming an important endpoint in the city transport system, complicated access had been its disadvantage right from the beginning.
15 Oct 2020
Crystalline Footbridges, Studentská street
Design: ov – a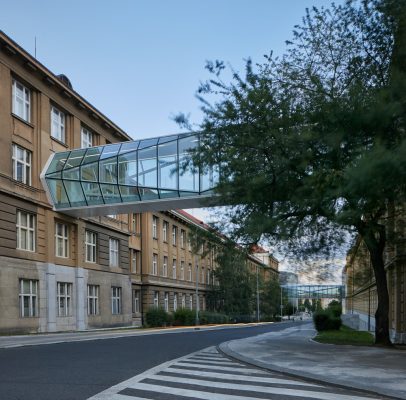 photo : BoysPlayNice
Crystalline Footbridges
The two pedestrian bridges respect the exact location of the originally planned connection of the two buildings designed by their author, the architect Antonín Engel from 1936. He proposed to build two massive brick bridges supported by arcs and pillars, but his vision was never entirely fulfilled.
13 Oct 2020
Villa Sophia
Design: COLL COLL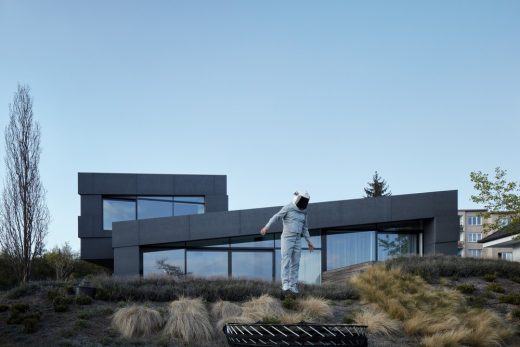 photo : BoysPlayNice
Villa Sophia
This property is like the center of the Universe around which all of life revolves. When the young couple returned to the Czech Republic from Canada, they both wanted to return into the Prague social life.
6 Oct 2020
Fountain Villa
5 Oct 2020
Prague Tomorrow? Prague Priorities
16 Jun 2020
The Time Corridor Exhibition
9 Apr 2020
T-Mobile HQ in the Czech Republic
5 Mar 2020
Elementary School Amos, Pražská 1000, Dolní Jirčany, 252 44 Psáry, Czech Republic
Architects: SOA architekti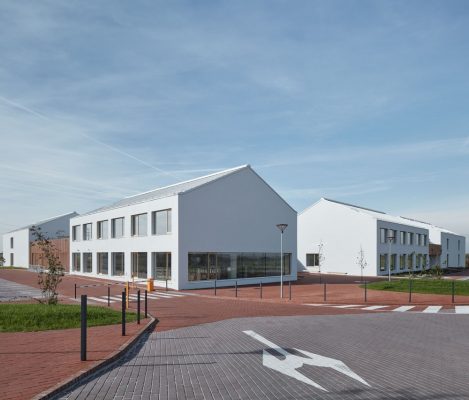 photos : Jakub Skokan and Martin Tůma
Elementary School Amos for Psáry & Dolní Jirčany
This new Czech building freely complements the development on the outskirts of the suburban village and with its distinctive archetypal silhouette completes its visual identity.
20 Feb 2020
Franz Kafka's House
Interior designer: Denisa Strmiskova Studio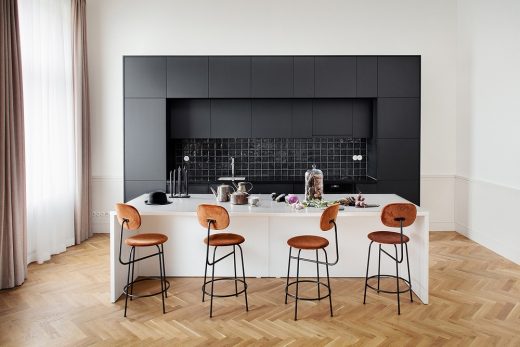 photo : Josef Kubicek
Franz Kafka's House in Prague
Franz Kafka's House is located in a neighbourhood of Saint Nicholas church near Old Town Square in Prague. It is symbolically connected with an important 20th century literature author Franz Kafka.
21 Jan 2020
Hotel Maximilian
More contemporary Prague Architecture News online here soon
Czech Capital Architectural Updates 2019
25 Nov 2019
Jinonice Family House
18 Nov 2019
House of Many Faces
3 Nov 2019
Zbraslav Family House in Prague
19 Sep 2019
Restaurant Avocado Gang Karlín
4 Sep 2019
House on the Slope
31 Jul 2019
Masaryk Railway Station Area Regeneration News
30 Jul 2019
Náplavka
Architects: petrjanda/brainwork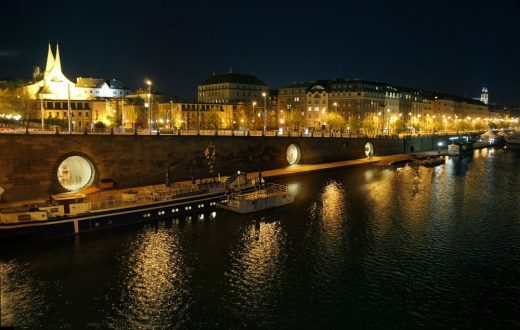 image © cyrany.com
Náplavka Praha
The first part of the long-awaited revitalization of the Prague riverfront area called Náplavka is coming to completion, making it one of the most attractive public embankments in Europe.
9 Jul 2019
Men's Lair
Architects: boq architekti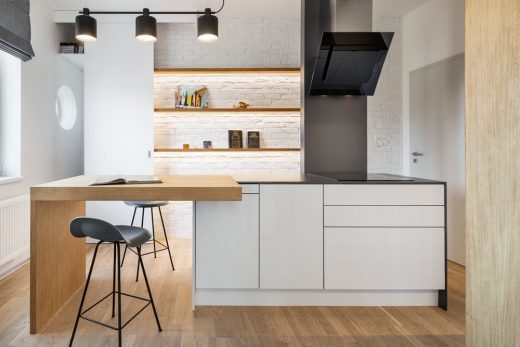 photo : Tomas Dittrich
Men´s Lair
The brief was to create an occasionally living for a young man who, thanks to his job, has a very irregular regime and travels a lot.
31 Mar 2019
Extended House
Architects: boq architekti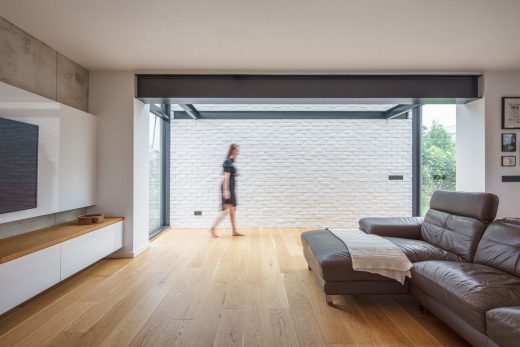 photo : Tomas Dittrich
Extended House
Extended House suffered from lack of daylight. That was the basic thing that we had to deal with. The client´s brief was to propose the interior design as light as possible to lighten all rooms.
4 Mar 2019
Hostivar H2
Architects: ADR, s.r.o.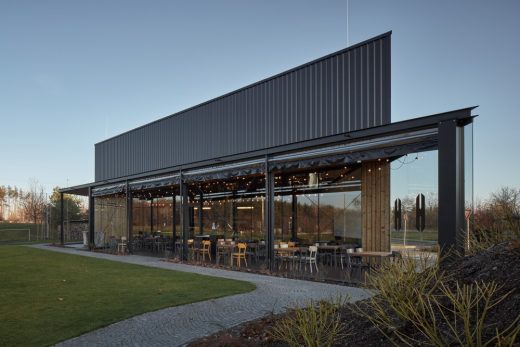 photo : BoysPlayNice
Hostivar H2 – Brewery with restaurant and bakery
The brewery is located at the periphery of a Prague residential area with a view of the adjacent golf course. It is in direct pedestrian relation to the railway station Praha – Horní Měcholupy.
Prague Building News 2018
18 Nov 2018
ARCHITRAM
Design: Centre for Architecture and Metropolitan Planning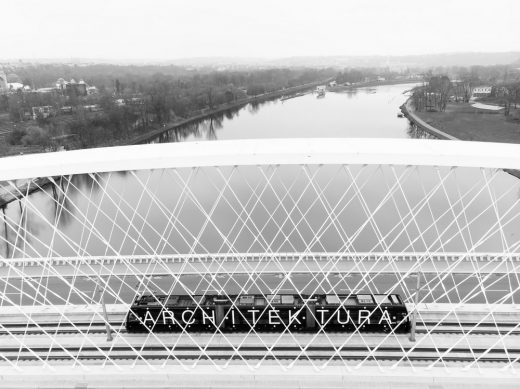 image courtesy of architecture office
ARCHITRAM
Tram design by Prague Institute of Planning and Development communications team of Adam Svejda will ride around Prague for one year. It will contain information about contemporary architecture and events of CAMP.
18 May 2018
School Proposal for Lounovice
Architects: JDAP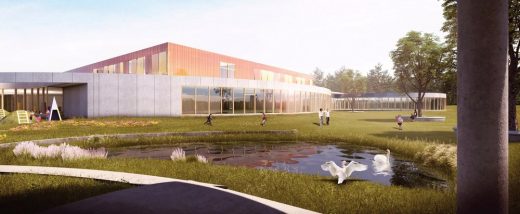 image courtesy of architecture office
School Proposal for Lounovice
JDAP has proposed a scheme for the same in the form of a tightly integrated complex of buildings that deftly integrates with the surrounding community and landscape, forming a light, soft building envelope gently enclosing the school functions, allowing its inhabitants to claim it over time and make it their own.
11 Apr 2018
Screw Factory Boiler House, Areál Šroubáren, Libčice nad Vltavou
Design: Atelier Hoffman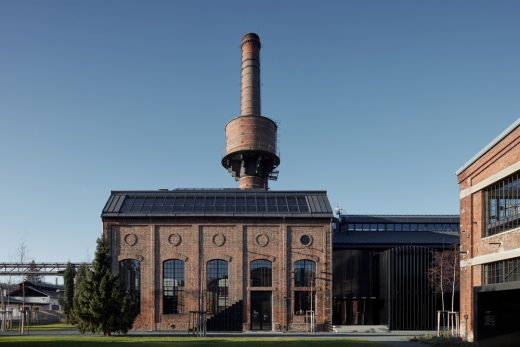 photo : BoysPlayNice
Screw Factory Boiler House
From the pile of ashes and rubble: an original conversion of a former boiler house into a multi-functional leaseable area for cultural, corporate and social events, with an ambition to become the heart of a future arts & culture district existing in a symbiotic relationship with traditional crafts and technological innovation.
9 Apr 2018
Strančice Administration Building, Dolní Břežany
Design: Architektura, s.r.o.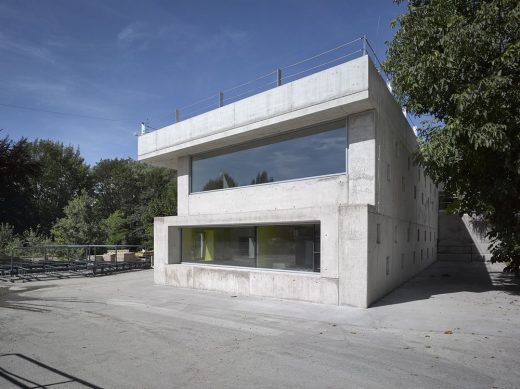 photograph : Filip Šlapal
Strančice Administration Building
The project is the administration building of a company that distributes and manufactures concrete mixes, and whose leadership is pushing towards on alternative technologies, energy sources and building practices.
24 Feb 2018
Dolní Břežany Sports Hall, south of Prague
Architects: SPORADICAL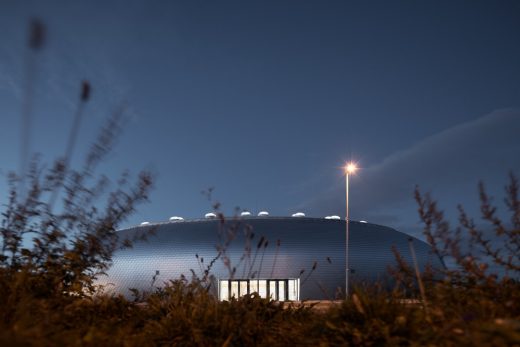 photo : Jakub Skokan, Martin Tůma / BoysPlayNice
Dolní Břežany Sports Hall
The new-build sports hall adjoins the Dolní Břežany primary school. It can be used by the school for physical education classes, and is open to the public for sports activities and as a cultural venue.
Prague Building News 2017
9 Dec 2017
Nelahozeves Castle Library and Research Centre
Design: Wright & Wright Architects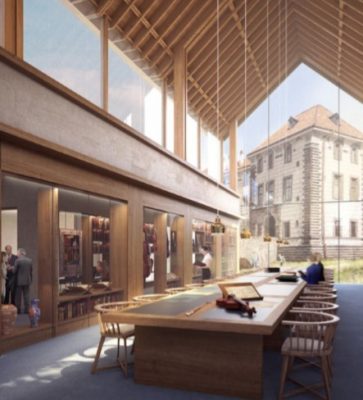 image courtesy of architects
Nelahozeves Castle Library and Research Centre
Wright & Wright Architects unveils master plan for major transformation of historic castle and grounds near Prague. The Lobkowicz Collections in Prague include paintings by Canaletto, Velázquez and Rubens, and manuscripts by Beethoven and Mozart; the project also includes the renovation of the Birth House of composer Antonín Dvořák.
6 Dec 2017
Prague Congress Centre Design Competition
Design: OCA Barcelona Architects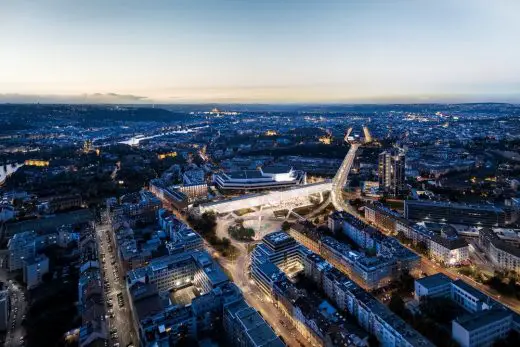 image : Play Time – Architectonic Image
Prague Congress Centre Design Competition
We share some 360 VR and new visuals by Luxigon and Play Time, of the winning proposal for NEW KCP International Competition held by Prague City Council and Elia Zanghelis and Matthias Muller among others in the jury, and which will be built and completed by 2021.
12 Nov 2017
Janosik Design Window Showroom, Vinohradská
Design: Mjölk architects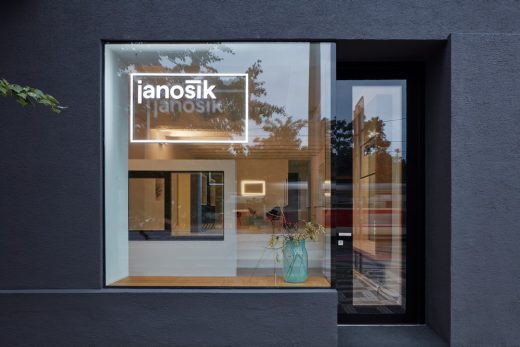 fotografie : BoysPlayNice
Janosik Design Window Showroom
The way the Janošík Company promote themselves, be it their visual identity or advertising new products, made such an impression on Mjölk architects that they immediately accepted the offer to remodel their showroom in Prague.
30 Aug 2017
JETLAG Tea & Wine Bar
Architect: Mimosa architekti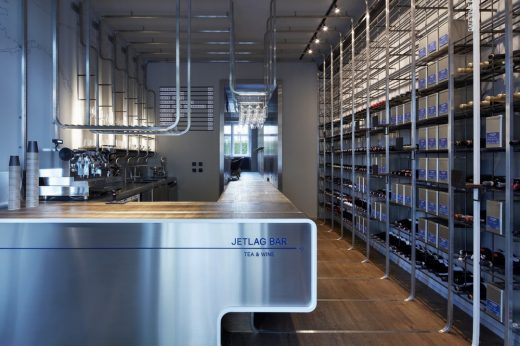 photo : BoysPlayNice
JETLAG Tea & Wine Bar
This small bar in the centre of Prague offers especially tea and wine but also delicious coffee. Separately or in various even astonishing combinations. The space concept of travelling through time zones has been derived from its name "Jetlag".
6 + 5 May 2017
Footbridge Holešovice – Karlín International Design Competition, Czech Republic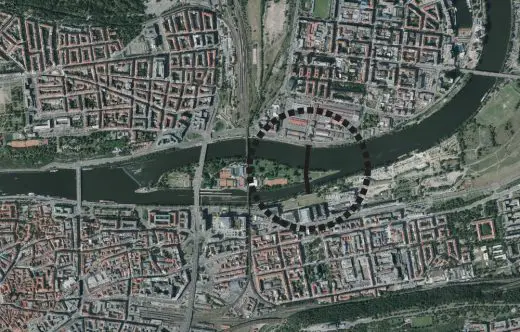 image courtesy of architecture contest organisers
Footbridge Holešovice – Karlín Design Competition
21 Mar 2017
Loft Apartment
Architect: Jana Hamrová / Objectum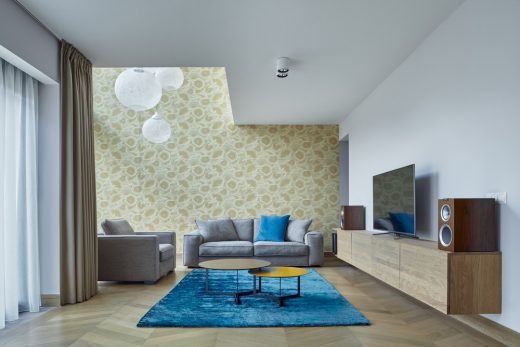 photograph : BoysPlayNice
Loft Apartment in Prague
This is a colourful two bedroom loft apartment with generous glazing. The property has a central staircase and two bathrooms. Colours vary from subdued in the entrance lobby to a darker blue (evening sky) and dark red (sunset) in the bedroom.
20 Mar 2017
Loft F5.04 Apartment
Architect: Klára Valová / SMLXL studio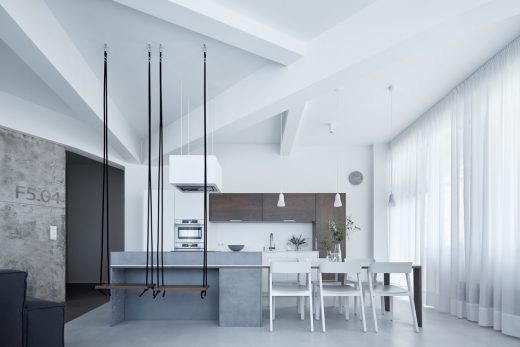 picture : BoysPlayNice
Loft F5.04 Apartment
Apartment in the former factory ETA Regula, provided by the developer as shell and core.
14 Mar 2017
Tony Adam's Barbershop, Laubova 1, Praha, Czech Republic
Architects: OOOOX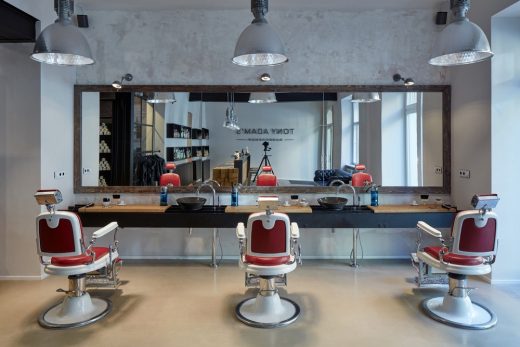 photo : BoysPlayNice
Tony Adam's Barbershop
Concept/colour scheme/materials – the aim is to create a manly interior, both with the colour scheme and the materials. Static modifications have already been implemented in the current space.
4 Jan 2017
House in the Orchard
Design: Sepka Architects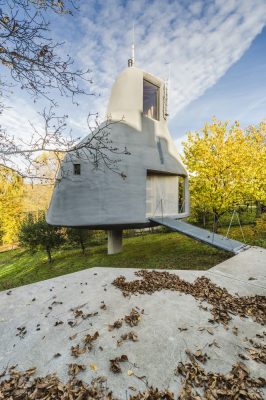 photo © Tomáš Malý
House in the Orchard
This small family house tries to integrate itself amongst the trees. The verdant garden, plus plot orientation and slope, played a significant role in the property design, both its layout and its three-dimensional form.
25 Aug 2016
Klánovice House
Design: ADR architects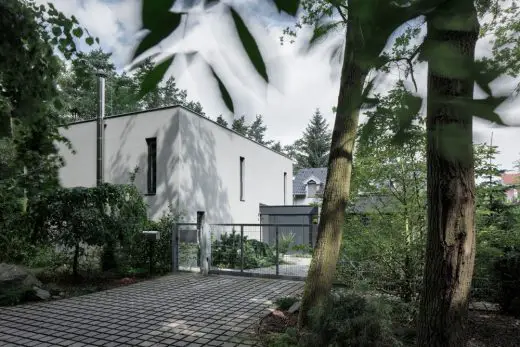 photo : BoysPlayNice
Klánovice House
The house is situated on ground level. It consists of three symmetrical rectangular blocks. The house deliberately splits the garden into the public front garden and a back private garden and small atria.
6 May 2016
Masaryk Railway Station Area Regeneration, Praha Masarykovo nádraží
Design: Zaha Hadid Architects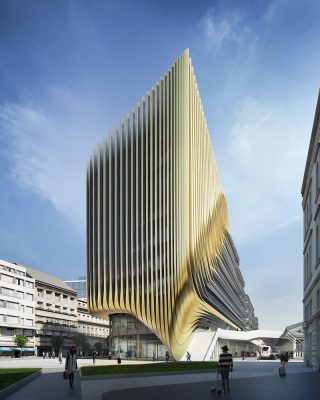 image courtesy of architects
Masaryk Railway Station Area Regeneration
ZHA has worked with local partners and the city of Prague to develop the design that regenerates a central site adjacent to the city's Masaryk Railway Station. This brownfield urban site has stood derelict for decades.
More Prague Architecture News online soon
Location: Prague, Czech Republic
Architecture in Czech Republic
Czechia Architectural Projects
A selection of architectural projects in this Central Eastern European country:
Comments / photos for the Prague Architecture News page welcome