Building Events Archive, Architecture Talks across the Globe, Information, News
Architecture Event Archive
Architectural Exhibition + Lecture + Award + Debate + Seminar + Show Info
Architecture Events – current information
Building Events – now on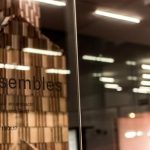 Architectural Events – rolling events diary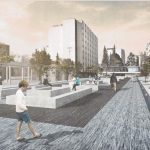 Architecture Events Links : links
Architecture Events 2020-23 Archive
Architecture Events Archive 2023, chronological:
Norman Foster Retrospective Centre Pompidou, Paris, France
Dates: 10 May – 7 August 2023
Location: Centre Pompidou, Paris, France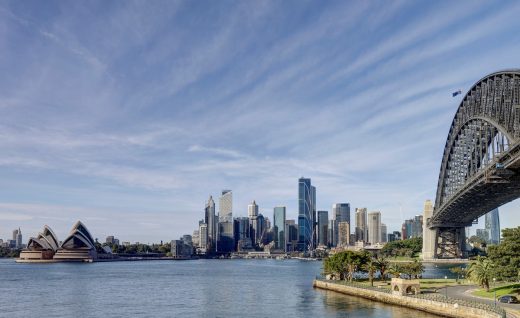 photo : Brett Boardman
Norman Foster Retrospective Centre Pompidou
Architect Norman Foster said:
'This exhibition traces the themes of sustainability and anticipating the future. The birth of the practice in the 1960's coincided with the first signs of an awareness of the fragility of the planet. These were the green shoots of what would later be named The Green Movement.
+++
18 May 2023
RIBA+VitrA: Forms of Exchange: exploring the spaces in-between
The Royal Institute of British Architects (RIBA) is pleased to mark the fifth consecutive year working in partnership with VitrA Bathrooms. This year, RIBA is curating a programme of events throughout 2023 called Forms of Exchange: Exploring the spaces in-between. This public programme talks season investigates how architecture manifests itself beyond the structural form.
RIBA+VitrA: Forms of Exchange: exploring the spaces in-between
+++
Article 25 10×10 Flagship Fundraising Art Auction
Location: The Bindery, 51-53 Hatton Garden, London EC1N 8HN, England, United Kingdom
Dates: 20 April – 5 May 2023
Crawford, Brett X: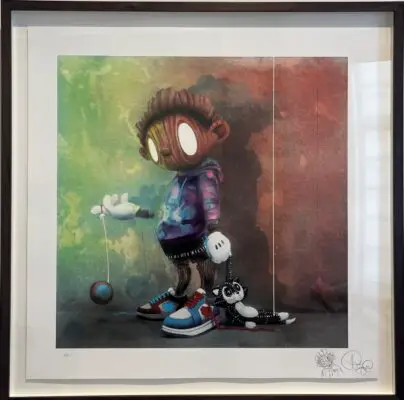 Article 25 10×10 Flagship Fundraising Art Auction
Article 25's final 10×10 online art auction opened for bidding at 1:00 pm, 20 April. An exhibition of this year's art collection will be open to the public at The Bindery in London on weekdays until the 5th of May.
+++
High-Rises & Vertical Construction Summit, Frankfurt, Germany
3 – 4 May 2023

High-rise projects are seen on horizons across the Europe and show no signs of slowing down. According to the Global Tall Buildings Database of the CTBUH (Council on Tall Buildings and Urban Habitat) now were erected 1,647 buildings taller than 200 m. The high-rise building construction is characterised by high demand for construction technology and complex engineering works. Heightening population density and expanding urbanisation has increased the need for constructing high-rise buildings due to land shortage. More than three-quarters of the EU population live in urban areas and this figure is expected to rise to almost 85% by 2050.
With Europe is facing a generational energy crisis that could last for years, many efforts have been done to design high-rises in an energy efficient and reduce the energy demand or carbon emission of high-rise buildings.
The high-rise buildings implemented today are astonishing in terms of the multitude of their architectural and constructional solutions, as well as their technology. Conducting a comprehensive analysis of technological innovations used in these buildings, due to the size of the issue, requires a special approach. Building materials and techniques continue to improve with advances in engineering and evolving design sensibilities. The industry needs to innovate and explore competitive new ideas, while stricter regulations contribute to a reduced margin for error and waste. Modular construction is gaining popularity across the industry as companies realise the efficiency and cost-saving benefits, the high-rise sector is also becoming an advocate.
High-Rises & Vertical Construction Summit aimed at equipping professionals with insights and perspectives on strategies to navigate high rise constructions in the next normal. Learn and uncover case studies from reputable leading experts, architects and engineers, experience the latest technology to improve data quality insight and take advantage of the excellent networking opportunities throughout the summit.
WHY YOU CANNOT MISS THIS EVENT
• Exploring the most prevalent sustainable features abundant for high-rises
• Understanding how the new normal will shape future vertical cities
• Adopting new practices and trends in vertical structures
• Implementing innovations into skyscrapers in various urban contexts
• Integrating technologies into skyscrapers of the future
If you have any enquiries, please contact +603-2775 0067
Limited seats are allocated for this event. Group booking package available with terms and conditions applied.
To register for this international conference, kindly fill in the registration form.
+++
Building Stories: The Awards Talks
22 March 2023
RIBA announces latest Building Stories Talk: Celebrating the 2022 Stephen Lawrence Prize winner:
On 22 March 2023, RIBA will be hosting the latest in the series of Building Stories: The Awards Talks to celebrate the Hackney School of Food, recipient of the 2022 Stephen Lawrence Prize.
Building Stories: The Awards Talks, is a series of live digital and in-person talks where architects reveal what it takes to create a RIBA award-winning building.
Architects Tom Surman and Percy Weston from Surman Weston will present the story behind their award-winning Hackney School of Food. Additional onstage guests include The School's founder, Henry Dimbleby MBE and Jessica Neil, Chief Executive of the Stephen Lawrence Day Foundation. The discussion will focus on the winning elements of Surman Weston's project and why architecture matters to Stephen Lawrence Day Foundation.
Satwinder Samra, architect, educator, and BBC presenter, will host the evening and poet James Massiah will be making a special live appearance.  The onstage activity will conclude in a chat and Q&A about how architects can impact communities with special projects, support and mentoring for early-stage architects, and the importance of food in the community.
The event will begin at 6pm at 66 Portland Place. Following the talk, guests and attendees are invited to mix and mingle in RIBA's bar.
+++
Dallas Museum of Art International Design Competition, Dallas, Texas, United States of America
15 March 2023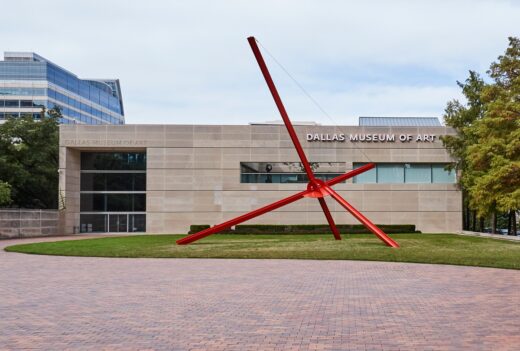 image courtesy of Dallas Museum of Art
Dallas Museum of Art International Design Competition
Located on a prime site in downtown Dallas, the DMA, the anchor of the Dallas Arts District, seeks an architectural reinvention to enable the Museum to better serve the diverse city of Dallas and create additional gallery space to accommodate its expanding collection including several forthcoming bequests that will add thousands of works.
Wednesday, March 15, 2023, 10:00 CDT (GMT-5) : first stage responses deadline
Five teams will be shortlisted, and each will receive an honorarium of US$50,000 and expenses of up to US$10,000 for their design work when the competition concludes with the selection of the winner.
Non-Texan US and international teams should have a team member registered to practice in the State of Texas; the competition encourages creative design collaborations.
The architecture competition's second stage will start in spring 2023; the winner announcement is expected in summer 2023.
+++
The Victorian Society
Pevsner in your pocket – a series of online talks
8 March 2023 – onwards
Join the Victorian Society for its new series of seven online talks 'The Pevsner Architectural Guides in the 21st Century' given by the highly accomplished and authoritative Pevsner authors themselves. Pevsner's guides have played a huge role in the appreciation of architectural history, as companions to the tourist, and as a vital tool to architects, conservation officers and researchers. These talks celebrate Pevsner's influence, achievement, and legacy, and give an opportunity to discover new corners of the UK and Ireland.
The talks are introduced by Pevsner series Editors Simon Bradley and Charles O'Brien who have masterminded a 10-year project of updating the much-loved old Pevsner volumes and creating new ones for Wales, Scotland, Ireland, and the Isle of Man. The Victorian Society has an exceptionally strong link with Sir Nikolaus Pevsner – one of the Society's 32 founders that also included poet Sir John Betjeman.
The seven talks run 24th January – 8th March 2023 but include a recording that can be watched any time.
SPECIAL OFFER: Buy one ticket (£36) and get 7 talks for the price of 6! Each talk is recorded and will be sent to attendees to watch at a time that suits them. Book the special offer here: https://bit.ly/2023WinterTalks
All tickets are available to book now on Eventbrite.
A summary of each of the talks is below:
Completing the Buildings of Scotland series with a revised Lothian by Jane Geddes & Charles O'Brien
Wed 8 March, 7 pm – 8:30 pm or watch a recording any time
After 45 years, the Buildings of Scotland series is winding up with a revised edition of its first volume, Lothian. The editor Charles O'Brien reviews the journey getting there. Jane Geddes, co-author of the new edition, looks first at the experience of surveying a county under lockdown and then at additions to entries for the 19th century which now includes more of the industrial and landscape heritage as well as some newly discovered gems.
Charles O'Brien has been editor of Buildings of Scotland for Yale University Press since 1999 and is co-author of several of the Pevsner Architectural guides. Jane Geddes is Professor emerita from Aberdeen University. She began as Inspector of Ancient Monuments for English Heritage, where The Grange, Northington was a key project. She has written the RIAS guide for Kincardine and Deeside and collaborated on the Pevsner volumes for Aberdeenshire.
Ticket Price: £6
Sir Nikolaus Pevsner CBE FBA (30 January 1902 – 18 August 1983) was an architectural historian. He was born in Leipzig in Germany. He lost his post at Göttingen University during Hitler's ascent to power and came to Britain in 1933. His books Pioneers of Modern Design (1936) and An Outline of European Architecture (1942) established his influence in the UK and helped to stimulate public interest in architecture and art. He taught at Birkbeck College (University of London) and was Slade Professor of Fine Art at Cambridge (1949-1955).He was on the editorial board of the Architectural Review, and in 1955 gave the Reith lectures on the 'Englishness of English Art'. The Buildings of England (46 volumes, 1951-74) are his lasting, revered legacy. He was described variously as Editor-in-Chief, Founding Editor and Editorial Adviser for the series. The 46 volumes of the original Buildings of England were conceived as a portable guide to architecture both for the amateur and the expert. The series was extended to Scotland, Wales and Ireland in the late 1970s.
The Victorian Society was founded in 1957 by 32 like-minded individuals, including Sir John Betjeman CBE and Nikolaus Pevsner. www.victoriansociety.org.uk
It is the only charity dedicated to fighting to protect our Victorian and Edwardian heritage.
+++
Architecture Events Archive 2020, chronological:
Architekturwoche Basel 2022 Biennal platform for architecture and urban development
Location: Dreispitz site, Basel, Switzerland
9 – 15 May 2022
"Reale Räume" (Real Spaces)
From 9–15 May 2022, a new platform for architecture and urban development will be held for the first time: the Architekturwoche Basel (AWB), which is to be repeated every two years in future. Initiated by the Architektur Dialoge Foundation and organized under artistic director Chrissie Muhr, the inaugural edition of AWB 2022 addresses the theme of "Reale Räume" (Real Spaces) – examining how globalization, digitalization, migration, climate change and the pandemic affect the urban spaces around us.
Architekturwoche Basel 2022 Events
+++
China Dialogues, New York City, NY, USA
10 May 2022, 6 pm
Presentation and Roundtable Discussion with:
– Vladimir Belogolovsky
– Yung Ho Chang
– Evangelos Kotsioris
– Lyndon Neri
Center for Architecture, New York
Tuesday, May 10, 6 pm
Upcoming presentation of the book China Dialogues (ORO Editions & Tongji University Press, 2022).
Following a concise presentation, Evangelos Kotsioris of MoMA will moderate a roundtable discussion about recent architecture from China with Yung Ho Chang of Atelier FCJZ (Beijing), Lyndon Neri of Neri&Hu (Shanghai), and Vladimir Belogolovsky.
WANG Shu and LU Wenyu of Amateur Architecture Studio, Wa Shan Guesthouse, Xiangshan Campus, China Academy of Art, Hangzhou, China, Phase III, 2006-13: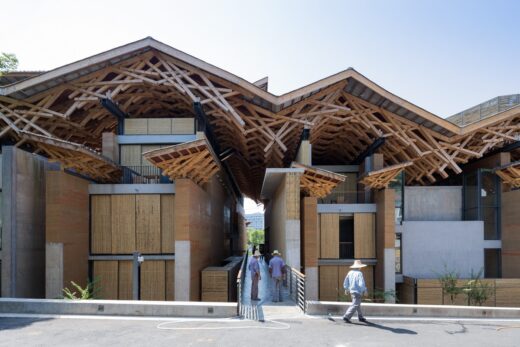 photo © Iwan Baan
Blurbs:
Kenneth Frampton: "…Herein each conversation is an extraordinary testimony to the energy of an undeniable renaissance, in which these talented and highly cultivated architects are engaged in the common project of creating a civic culture for a new society…"
Steven Holl: "…China Dialogues tirelessly presents the Chinese architects who in 20 years have embodied that new freedom and promise…"
Jean-Louis Cohen: "…Belogolovsky lifts the veil on a prolific new generation of designers, who have in common a highly intellectualized and conceptual understanding of architecture…"
Juhani Pallasmaa: "…Belogolovsky shares his deep personal knowledge of current Chinese architecture and the leading individual designers, as well as their thinking and intentions…"
Aaron Betsky: "…This book assembles some of the very best practices not just in Asia, but in the world, displaying their work with photographs of great depth, while letting the designers tell us about their sources, dreams, and aspirations…"
AntoinePredock: "…China Dialogues is a pivotal introduction to current architecture in China that did not exist before to such an extent… Belogolovsky's dialogues should be the primary text for westerners to understand the ethos of Chinese architecture."
+++
Preview of a film on the architecture of Kharkiv, Ukraine
An evening of support for Ukraine and a preview of Jonathan Ben-Shaul's remarkably timely film  "What shall we do with these buildings?" which studies at the architectural legacy of Russian domination of the city of Kharkiv.
Date: Wednesday 11 May 2022, 7pm
Venue: RIBA, 66 Portland Place, London, W1B 1AD, England, UK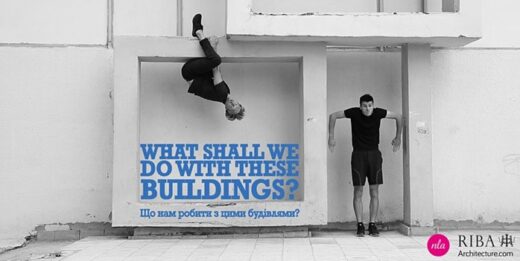 The film investigates the dynamic impact that USSR legacy buildings have on the people who live in them. It was shot in September 2021, just before the Russian invasion of Ukraine.
Peter Murray OBE shall be hosting the evening which is organised jointly by NLA and RIBA. The screening will be followed by a Q&A with Director Jonathan Ben-Shaul, Editor and Co-producer Louis Norris. They will be joined on Zoom by Oleg Drozdov, founder of the Kharkiv School of Architecture.
This event is free to attend but we hope attendees will dig deep to support the people of Ukraine.
Doors/Bar opens at 6pm for 7pm start, the bar will be open after the viewing.
Oleg Drozdov, founder of the Kharkiv School of Architecture: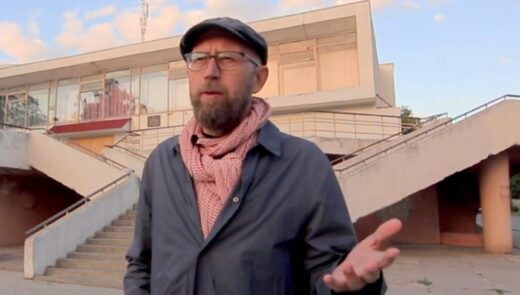 About:
Jonathan Ben-Shaul is a movement and theatre director from London. A graduate of Cambridge University and L'École Internationale de Théâtre Jacques Lecoq, before the invasion, Ben-Shaul taught at the Kharkiv School of Architecture. What Shall We Do With These Buildings? was the result of a two-month residency supported by Kharkiv Literary Museum, during which Ben-Shaul undertook an investigation into the living relationship that we have to our built environment.
Louis Norris is a filmmaker from London. His short films have been shown at festivals worldwide (most recently at the BFI in June, as part of the London Short Film Festival), with one award (Best UK Film, Dirigo Film Festival, Bristol, 2019). Another short was given a feature in Film International last year. He's worked in cinema programming (for the Garden Cinema, London) in digital art production (ZINC, Marseille), and as a projection designer in theatres in the United Kingdom and Iceland.
Derzhprom Building in the heart of Kharkiv dating from 1928: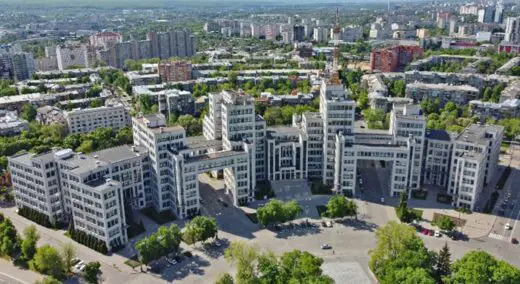 +++
Call for Abstracts – 5th International Conference of Contemporary Affairs in Architecture and Urbanism
11-13 May 2022
Alanya HEP University, Alanya, Turkey
(30 January 2022: deadline for abstract submission)
Fee waiver policy added, more than 10 journals and publishers will support our conference
www.iccaua.com
The organizing committee of the 5th International Conference on Contemporary Affairs in Architecture and Urbanism (ICCAUA 2022) invite you to participate in this recently emerged professional platform of exchanging ideas and research studies. The ICCAUA 2022 conference will be held online at Alanya HEP University/Alanya/Turkey, on 11-13 May 2022.
For this year's conference, they will focus on Architecture and Technology, Sustainability and Urban Design, Heritage and Cultural Landscapes, Habitat Studies, Infra Habitation and Civil engineering.
Important note: For this year conference they added 'Fee Waiver Policy'.
Important note: For this year conference we are planning to publish more than 80 percent of the accepted articles in the 'Sponsored Journals' and/or in the book chapters.
Important note: For this year conference, the world-famous 'journal of sustainability' will support us with one special issue and we also will have ESCI, Scopus and DOAJ indexed journals, book chapters. Apart from that, all the accepted articles of this conference for conference full book proceedings will receive DOI numbers and will be indexed in Google Scholar, Academia, Publons.
Important note: Apart from the standard English session that we are doing yearly. Due to the request of many authors from Turkey and Arabic countries, we open separate Arabic and Turkish sessions. So, if you want to participate in Arabic session or Turkish session you can send directly your abstract in Turkish or Arabic.
To participate English session please see: https://iccaua.com/page/home
To participate Turkish session please see: https://iccaua.com/page/turkce
To participate Arabic session please see: Arabic session
+++
What Can Today's Architecture Do For You?
Architecture Talks At The Neue Nationalgalerie, Berlin, Germany
16 March 2022, 7pm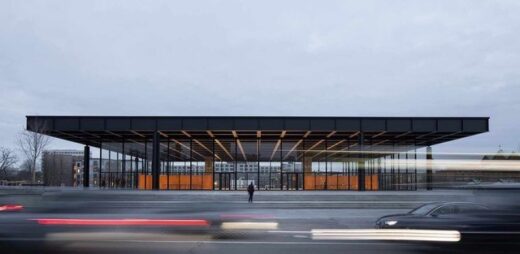 photo © BBR / Thomas Bruns / Ludwig Mies van der Rohe / VG Bild-Kunst, Bonn 2021
+++
Yung Ho Chang: Building Issues, New York City, NY, USA
A lecture at the Center for Architecture, NY
15 March 2022, 6 pm – 8 pm
In-person lecture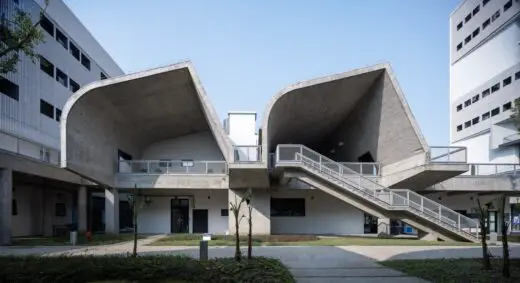 image courtesy of architects practice
Yung Ho Chang: Building Issues by Yung Ho Chang of Atelier Feichang Jianzhu (FCJZ)
Benjamin Prosky, the center's executive director, will open the event and I will present Yung Ho Chang, the founding partner and principal architect of Atelier Feichang Jianzhu (FCJZ).
Educated both in China and in the US, Chang established FCJZ with his wife Lijia Lu in 1993, becoming the first independent architectural practice in modern China. The architect has won numerous international awards.
His most renowned built works include Split House at the Commune by the Wall (Beijing, 2002), Vertical Glass House (Shanghai, 2013), and China Academy of Art Liangzhu Campus (Hangzhou, 2021). Chang was the founding head of the Graduate Center of Architecture at Peking University (1999-2005) and headed the Architecture Department at MIT (2005-2010). From 2012 to 2017 the architect was a member of the Pritzker Prize Jury.
There will be no live streaming; the lecture will be recorded and available on the Center's website soon.
+++
Gingerbread City, 6-7 Motcomb Street, Belgravia, London, England, UK
until 9 January 2022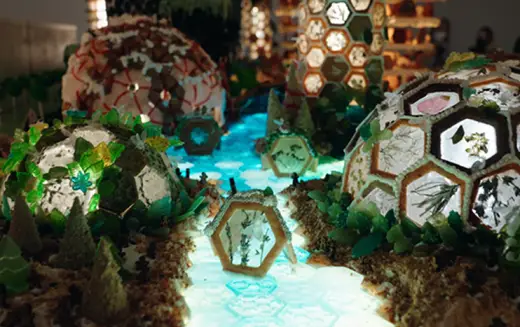 photo courtesy of architects office
Enjoy a video of the making of 'The Hazelnut Herbarium', created by PLP Architecture as part of The Gingerbread City which this year explores the theme of rewilding.
Gingerbread House – PLP Architecture from PLP Architecture on Vimeo.
The Gingerbread City is open until the 9th January 2022 at 6-7 Motcomb Street, Belgravia, in London.
The exhibition raises money to support the Museum of Architecture.
+++
Architects for Change Webinar
Architects for Change initial webinar "Wellness Inside and Out" on the critical need to build low income housing urgently to save lives from COVID-19. The US has a shortfall of over 3 million public housing units and must renovate the death traps that are US nursing homes.
Date:
Tuesday, July 21st, 2020
Time:
2 pm New York time,
1 hour 45 mins for presentation, 20 mins for Q&A, two 10 min breaks
Participants include:
Chris Lepine, Zaha Hadid Director, London, UK
Chris Lepine will talk about the technical magic required to build public housing on a massive scale not experienced since the housing crisis that began when the troops came home in 1945 and bred like rabbits, Virtual reality modeling, Building Information Modeling, That weird geometry the late ( colorful) Zaha Hadid blessed on the world ( geometry which I do not understand which Cris will explain concisely and comprehensively.)
Susan Dooha, Executive Director of Center for Independence of the Disabled, New York, USA
Susan Dooha will describe the horror her clients' face now that the architecture, engineering, and construction community has failed to construct a built environment to protect the most vulnerable from our deadly pandemic which we—I am 72 years old and have been unable to walk for 25 years— will then spread to you.
The webinar series will focus In detail on how to obtain an acceptable portion of the $43 billion a year federal public housing budget. That budget is administered by the Department of Housing and Urban Development (HUD) l HUD's programs and administrators will be profiled and described in detail.
Cost
$750 for architects, other members of the AEC Community and others concerned
$250 for graduate students
Stay tuned to e-architect for details on the other participants who include an architect in Middle America who is experiencing delays in receiving approval to construct a helicopter pad for a major hospital and a rights group which helps provide housing for indigent, elderly gay women and men and transgender individuals.
Please contact:
Joel Solkoff, US Editor for e-architect
570-505-1251 Extension 310
[email protected]
Architects for Change webinar – Wellness Inside and Out on www.eventbrite.com – tickets
2:00 pm – Panel I: The tools required to redesign the built environment to meet massive public housing requirements and the reality of the current inadequate system
2:45 pm – 10 min break
2:55 pm – Q & A
3:15 pm – Panel II part 1: A detailed look at one of the most vulnerable populations, the legacy of racism, and the necessity for income redistribution
3:45 pm – 10 min break
3:55 pm – Panel II part 2
4:25 pm – Closing
4:30 pm – Program End
Here is the architectural column that kicked the whole thing off:
A film about clever access to building entries where steps exist:
+++
BIM Middle East 2020 Conference & Expo, Dubai, UAE
16 & 17 March 2020
Organised with Content Partners buildingSMART International, and the Open Geospatial Consortium (OGC), and Event Partner Dubai Municipality, this is the region's leading and biggest event on BIM.
Attracting international representatives from all stakeholders in government; municipalities; contractors; infrastructure operators; civil engineering; developers; architecture; consultants; technology providers; and industry associations.
Presentations focus on all dimensions of BIM from project concept and design, project management, to post construction asset management.
Just some of the presentations include:
• Visionary international and local keynote presentations
• Latest developments and regulations for BIM
• Digital Transformation for Future Construction
• Role of digital technology and BIM in Saudi Vision 2030 and The Red Sea Development Company
• Developing smart urban environments and cities through BIM
• Roadmap for implementation at Dubai Land Department
• Integration and utilisation BIM and GIS at Saudi Aramco
• Challenges of Digital Twins Adoption: Is the AEC Industry ready for it?
• Embracing the latest thinking in design technology
• Ensuring construction efficiency, green buildings and sustainability through BIM
• Identifying good and bad practices
• Unique challenges and benefits for BIM in Airport construction and management
• Latest developments for BIM at Musanada
• Ensuring full asset lifecycle and post construction management of large-scale construction and infrastructure projects
• Evolution of oil and gas EPC and role of BIM
• Role of BIM to ensure full asset lifecycle management of large-scale construction projects including shopping malls, hospitality and leisure facilities
• Manager, Majid Al Futtaim Properties – Confirmed
• How BIM changes land transport design, construction and asset management
• BIM and Real Estate Development
PLUS WORKSHOP
A separate half day workshop on the morning of 18th March focuses on implementation and application of Open Standards BIM.
Further details are on the event website: www.bimmiddleeast.com
If you supply BIM or construction technology, services and products, this event is an excellent opportunity to raise your organisation's profile to major potential clients.
For further details on sponsorship or exhibition space please call +971 (0)58 598 9062 or email: [email protected]
Register now for early booking discount
You are invited to register for the 2-day conference at the early discount rate of AED 1,818 (USD 495), or AED 2,553 (USD 695) for the 2-day conference and half day workshop.
New York Build, Javits Center, New York City, USA
March 3 – 4, 2020
The largest construction show in New York and the Tri-State. Officially supported by the State of New York, the show features 200+ speakers, 250+ exhibitors, 20,000+ attendees.
Book Launch, The Amsterdam Agenda!
The Amsterdam Agenda – 12 Good Ideas for the Future of Cities
Architect Daan Roggeveen and journalist Michiel Hulshof met in Shanghai in 2009. Ever since, they have been collaborating on urban research projects around the world. Tuesday 11 February, they will launch their new book 'The Amsterdam Agenda – 12 Good Ideas for the Future of Cities' in Pakhuis de Zwijger, Amsterdam.
Inspiring visions and sharp opinions by a new group of international specialists
In a program full of stories, Roggeveen and Hulshof will share lessons from 11 years of research, exhibitions and designs in China, Africa and Europe with the audience. And they'll show what these lessons mean for Amsterdam.
What can one learn from a brand new homeowner in Nairobi? Is it possible to construct a Special Economic Zone in the Netherlands, following the Chinese example? How does one gain the trust of 12 taxi drivers? Answering these unexpected questions, Roggeveen and Hulshof explain how insights from around the world can be relevant for anyone working on urban development projects in the Netherlands.
At the end of the evening they present The Amsterdam Agenda, their latest book based on the lecture series they organized for the Amsterdam Academy of Architecture.
The book discusses urgent topics including affordability of housing and the future of work
About the The Amsterdam Agenda
From climate change to migration, all across the world cities are having to come to terms with contemporary challenges for which there are few easy answers.
The Amsterdam Agenda – 12 Good Ideas for the Future of Cities invites 12 urban thinkers to share their knowledge, insights, and vision for the future of cities in light of today's ongoing transformations. Be it the repercussions of over-tourism, alternative forms of civic engagement, or incorporating new technologies into existing infrastructure, these are urgent issues with global impact.
More info on our books page:
Construction Product Leader's Summit, Birmingham, West Midlands, England, UK
13th February 2020, 9:30am-4:15pm
IET Birmingham: Austin Court
• Dame Judith Hackitt, Government Advisor will deliver a keynote speech on how construction needs to improve both its culture and approach to building safety
• The core focus of the summit will be on the power of digital data and the benefits it can deliver for building products manufacturers
• Advisory sessions will cover topics including the 'golden thread of information' and the practical steps manufacturers can take to profit from the new digital economy
• Michael Saunders, Bank of England MPC Member, and a leading e-commerce expert will share insights on the lessons learned from other sectors that have already gone through periods of sustained digital transformation
On 13th February 2020, NBS, the leading specification platform for the construction industry, will bring together policymakers, industry experts and decision-makers in construction, economics and digital transformation for The Construction Product Leaders' Summit. The construction sector is lagging behind other industries when it comes to technology adoption, which is why the event will specifically highlight lessons learned and efficiencies gained in other sectors which have experienced sustained periods of technology transformation and disruption.
For the keynote speech, Dame Judith Hackitt, Government Advisor, will share her ideas for creating a new national building safety regulator and explore the role manufacturers can play in shifting the construction industry towards more stringent standards.
Michael Saunders, monetary policy committee member at the Bank of England and the leading e-commerce expert will use their experience in economics and digital retailing to highlight lessons learned from other sectors that have gone through rapid digital transformation.
Other pressing topics on the agenda include: the current unsettled economic landscape, the government's drivers for construction sector change and opportunities presented by digitisation to transform the industry.
The concept of the Golden Thread of Information will be covered in a Q&A session. Attendees will discover how the supply chain should be fully integrated into this concept to increase transparency, visibility and profitability. The speakers will also deliver practical advice on the steps manufacturers need to take to digitise product data, processes and workflows. Furthermore, a leading e-commerce and retail expert will recount their experiences and share the challenges they faced on their journey.
Richard Waterhouse, Chief Executive, NBS, says, "Technology is an enabler and yet construction hasn't yet realised the opportunity. Sensible adoption can drive up standards, reduce mistakes and save costs. The sector hasn't yet realised the pace and scale of change coming down the line. The industry will be impacted from three directions, the new safety regulations, as well as the proposed housing and infrastructure programmes. Acting now can give your business a competitive advantage."
He continues "Product manufacturers are going to be a key part of this once-in-a-lifetime opportunity to build a better Britain. Dame Judith Hackitt is a force for change within our industry and with her clear focus on making sure homes are safe and fit for habitation, she will be an electrifying and rousing speaker."
Concluding, he adds, "The Construction Product Leaders' Summit will provide attendees with inspiration and practical guidance to equip them for the future."
Location and attending
The Construction Product Leaders' Summit will be held 13 February 2020, 9:30am -4:15pm, NBS: The Construction Product Leaders' Summit at the IET Birmingham: Austin Court, 80 Cambridge Street, B1 2NP.
Places are limited, so to be sure of a place, please register swiftly.
Concrete Elegance: World Class Performers, London SW1V 1HU, UK
Tuesday 4 February 2020
An evening celebration of recent exemplary concrete architecture.
The projects featured at this Concrete Elegance lecture are described as world-class facilities in their specialist fields of dance and medicine: the new English National Ballet and The Zayed Centre for Research into Rare Disease in Children at Great Ormond Street Children's Hospital. The buildings both use low carbon concrete and thermal mass to reduce energy use.
English National Ballet, London City Island, design by Glenn Howells Architects: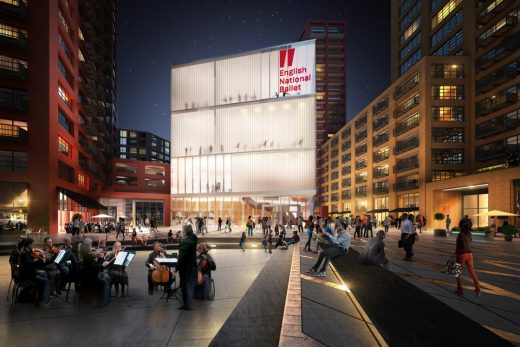 photograph © Glenn Howells Architects
The new home for the English National Ballet, located on London City Island, is designed by Glenn Howells Architects. The building is the ENB's workshop, a place where it can rehearse in a production space on the scale of where it will perform, as well as providing seven further studios and medical facilities.
The in-situ concrete is a 50% ground granulated blast-furnace slag (GGBS) mix and is a mid-grey to match the colour of the precast concrete studio soffits. Three different finishes were used throughout the building to achieve the aesthetic, cost and performance requirements.
The Zayed Centre for Research into Rare Disease in Children at Great Ormond Street Children's Hospital: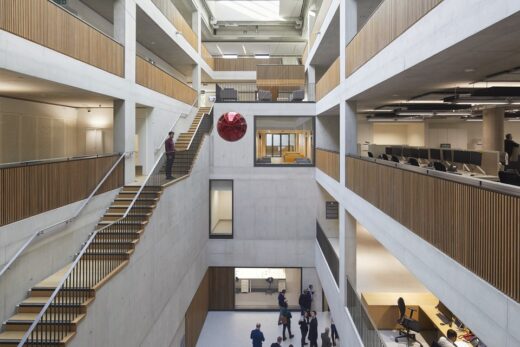 photograph © Hufton+Crow
The Zayed Centre, at Great Ormond Street Children's Hospital, is the world's first purpose-built centre dedicated to paediatric research into rare diseases. The new facility, designed by Stanton Williams Architects, is organised around two connected 'hearts', an outpatient zone and a research zone, each planned around a daylit atrium.
Speaking at the event will be project engineers and architects, who will shed light on the design and construction development, with a specific focus on the use of concrete, specification and detailing.
Programme
6.00pm: Registration
6.30pm – 6.35pm: Welcome Presented by Elaine Toogood, The Concrete Centre
6.35pm – 7.15pm: English National Ballet Presented by Dan Mulligan, Associate, Glenn Howells Architects and Martin McGrath, Deputy Group Managing Director, OCSC Multidisciplinary Consulting Engineers
7.15pm – 7.55pm: The Zayed Centre for Research into Rare Disease in Children Presented by Gavin Henderson, Principal Director, Stanton Williams Architects
7.55pm – 8.00pm: Audience Q&A
8.00pm – 8.45pm: Drinks reception
To book your place please click: https://www.concretecentre.com/CPD-Events/Events/Concrete-Elegance-World-Class-Performers.aspx
Image credits:
© Glenn Howells Architect & © Hufton+Crow
The Concrete Centre:
The Concrete Centre provides material, design and construction guidance. Our aim is to enable all those involved in the design, use and performance of concrete to realise the potential of the material. The Concrete Centre provides published guidance, seminars, courses, online resources and industry research to the design community.
For more information visit: www.concretecentre.com
The Concrete Centre is part of the Mineral Products Association, the trade association for the aggregates, asphalt, cement, concrete, dimension stone, lime, mortar and silica sand industries. It covers 100% cement production, 90% of aggregates production, 95% of asphalt and over 70% of ready-mixed concrete production and precast concrete production.
Each year the industry supplies £20billion worth of materials and services to the Economy and is the largest supplier to the construction industry, which has annual output valued at £144billion. Industry production represents the largest materials flow in the UK economy and is also one of the largest manufacturing sectors. www.mineralproducts.org
Concrete Centre, Gillingham House, 38-44 Gillingham Street, London, SW1V 1HU, UK
Architecture Events 2019 Archive – End of Year
Architecture Events Archive 2019, chronological:
Curating the city
A network of art, architecture and nature
Curatorial events in European cities
International Symposium
Download the full programme.
Bologna, 12 December 2019
DAMSLab, Sala teatro 11:00-18:00
Organised by Annalisa Trentin, Anna Rosellini, Amir Djalali
Since the end of the 1970s, exhibitions, museums and artistic events have gained a central role in shaping the transformation of the city. Art, culture and knowledge have become the instruments through which cities have faced the crisis of industrial economy and the rise of new paradigms and values of urban development, often hand-in-hand with processes of financial speculation and the intensification of social inequalities.
Today, artistic practices, with their immediacy of means, their capacity to mobilize images and affects and their organisational structure, seem to have transformed the way in which cities are planned and built. What is the relation between art, artists and the city? How are artistic events transforming cities? Are curators the new architects and urban planners? Beyond the unmet promises of the "creative city," can curatorial practices become forms of care for our cities?
On December 12 we will discuss these issues with curators, scholars and artists such as Luca Galofaro (University of Camerino/Orléans Architecture Biennale), Andres Jaque (Columbia GSAPP/Manifesta), Sébastien Marot (EAVT Paris-Est/Lisbon Architecture Triennale), Marina Otero Verzier (Het Nieuwe Instituut/Oslo Architecture Triennale), Angela Rui (Design Academy Eindhoven/Design Biennale Ljubljana), Ippolito Pestellini Laparelli (Office for Metropolitan Architecture), Roberto Pinto (University of Bologna), Marina Reissner (Milano ArtLine), Léa-Catherine Szacka (University of Manchester), Elena Vai (University of Bologna/Bologna design week), Francesco Volta (Municipality of Bologna).
The Symposium is organised parallel the launch of the call for paper "Curating the City," The European Journal of Creative Practices in Cities and Landscapes, vol 3, no 1.
Deadline for full paper submission, 15 December 2019.
Dipartimento di Architettura – UniBo
via dell'Università 50 – 47522 Cesena (FC)
Phone: 0547.33831 / Email: [email protected]
Harry Seidler: Painting Toward Architecture, Università IUAV di Venezia, Italy
November 25 – December 6, 2019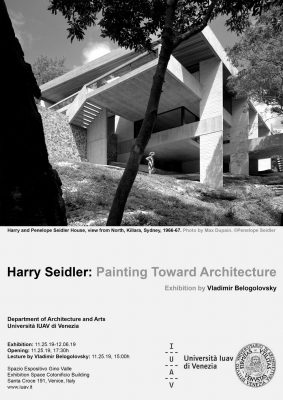 Harry Seidler: Painting Toward Architecture
Exhibition and lecture by Vladimir Belogolovsky
Università IUAV di Venezia
Exhibition: 11.25.19-12.06.19
Opening: 11.25.19, 17:30
Lecture by Vladimir Belogolovsky: 11.25.19, 15:00
Spazio Espositivo Gino Valle
Santa Croce 191, Venice, Italy
www.iuav.it
Intercontinental Curatorial Project
48-15 11h Street, 4A
Long Island City, NY 11101
Tel. 718.415.9646
www.curatorialproject.com
Timber Pavilion at Dubai Design Week 2019, Dubai, UAE
11-16 Nov 2019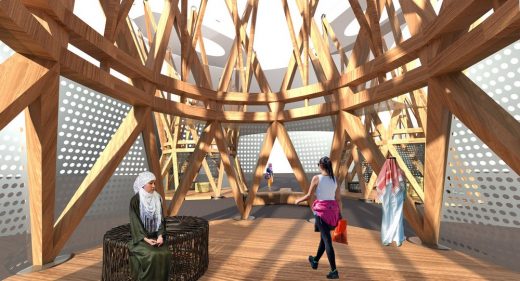 image courtesy of architects
Timber Pavilion at Dubai Design Week 2019
Architecture Events 2019 Archive – Start of Year
GROUNDED, Aedes Architecture Forum, Berlin, Germany
Christoph Hesse Architects, Korbach/Berlin
Villa F in Titmaringhausen: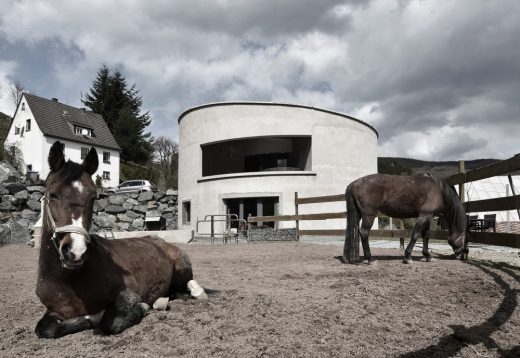 photo © Christoph Hesse
Aedes Architecture Forum Exhibition by Christoph Hesse Architects
"Geometry and Metaphysics. Mare Vint and Arne Maasik", Estonia
Museum of Estonian Architecture Exhibition 2019
RCR Arquitectes XII International Workshop of Architecture and Landscape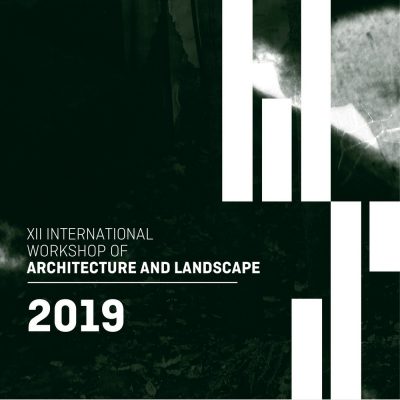 Mauro Turin Architectes at RCR International Workshop of Architecture and Landscape
Tami Talks Fierce Marketing For Architects, New York City, USA
Website: Tami Talks Fierce Marketing For Architects in New York City
RIBA President's Medals 2018 exhibition, London, England, UK
RIBA Architecture Events, 66 Portland Place
Kulapat Yantrasast, wHY: Acupuncture Architecture, College of Environmental Design, California State Polytechnic University, Pomona, CA, USA
Friday, February 22, 2019 @ 1.30pm
Interim Design Center (IDC), Cal Poly Pomona – map
Speed Art Museum, Louisville, KY, USA, by wHY Architecture: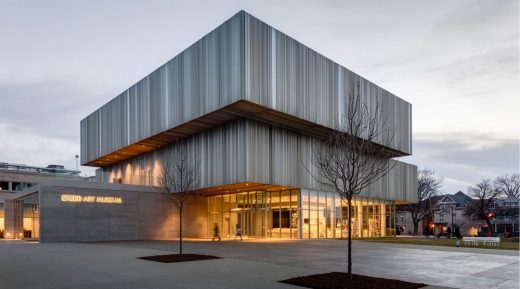 photo : Rafael Gamo
OK Google, Let's Talk Cities, Kings Cross, London, England, UK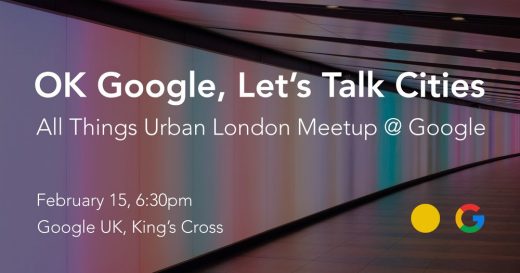 image courtesy of All Things Urban
London Architecture Event in 2019
AFaciem, Galleri Fagerstedt, Stockholm, Sweden
Claesson Koivisto Rune, "Faciem No. 6" (2017) Archival Print. Lever House / Skidmore, Owings, Merrilll, Bunshaft: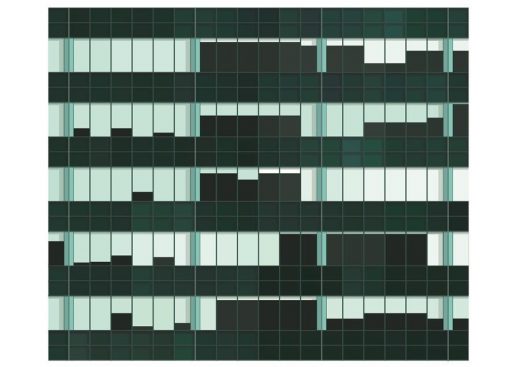 image courtesy of architects
MEDS – Meeting of Design Students international workshop, Greece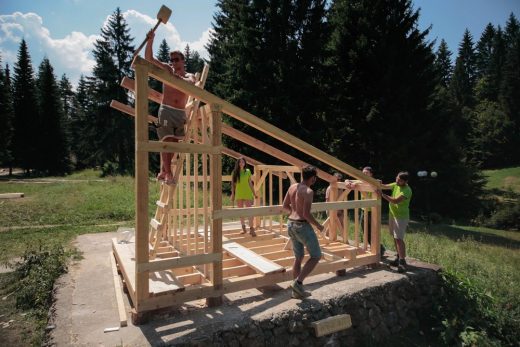 photo courtesy of MEDS
Architecture Events 2018 Archive – End of Year
Architecture Events Archive 2018, chronological:
Moscone Convention Center Expansion + Improvement Building Tour, San Francisco, California, USA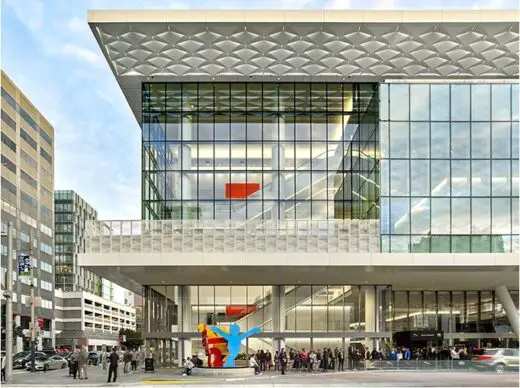 photo © Cesar Rubio Photography
AIA San Francisco Architecture Event
Scenography of Space, Venice, Italy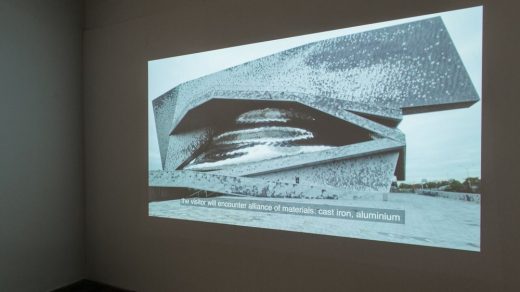 image courtesy of PLANE—SITE.
Watch the Scenography of Space videos on PLANE—SITE Vimeo channel:
Scenography of Space: Introduction from PLANE—SITE on Vimeo.
Flanders Architecture Institute Events, Belgium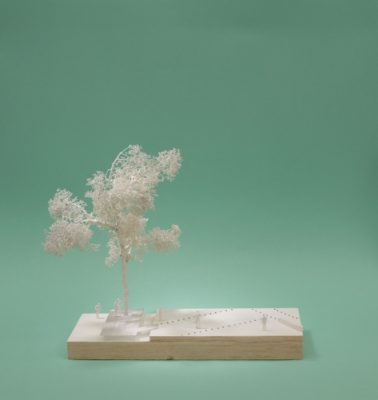 image courtesy of Flanders Architecture Institute
Flanders Architecture Institute Events
Superstructures: The New Architecture 1960-1990, England, UK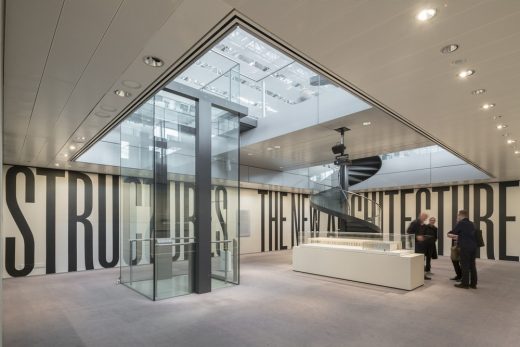 photograph ® Nigel Young – Foster + Partners
Sainsbury Centre for Visual Arts Building Exhibition
The Royal Academy Inaugural Architecture Awards Day, London, England, UK
Royal Academy of Arts Architecture Awards Week
Architecture Events 2018 Archive – Start of Year
Timber Rising: Vertical visions for the cities of tomorrow, London, England
9 Feb – 19 May 2018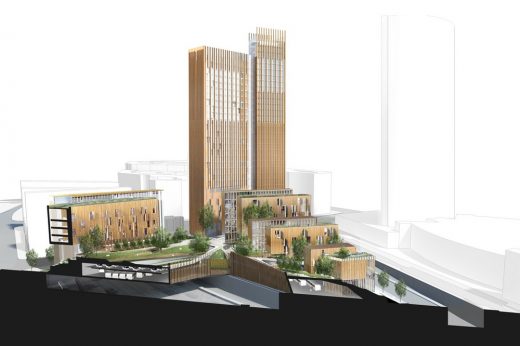 image : Michael Green Architecture
Roca London Gallery Exhibition in 2018
1st European Conference on Architecture & the Media, Mies van der Rohe Pavilion, Barcelona
14-15 May 2018
The 1st European Conference on Architecture & the Media is conceived as an event to meet and exchange experiences on the dissemination of architecture.
It is addressed to journalists, cultural institutions and organisations, communication professionals, architects and architecture lovers.
The event will take place during the Barcelona Architecture Week 2018.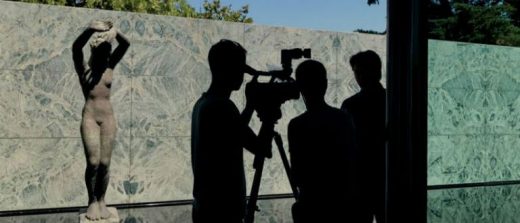 European Conference on Architecture & the Media in Barcelona
55th International Making Cities Livable Conference on Healthy, 10-Minute Neighborhoods, Canada


Tu casa es mi casa, Neutra VDL Research House, 2300 Silver Lake Boulevard, Los Angeles, CA, USA
Sep 23, 2017 – Jan 17, 2018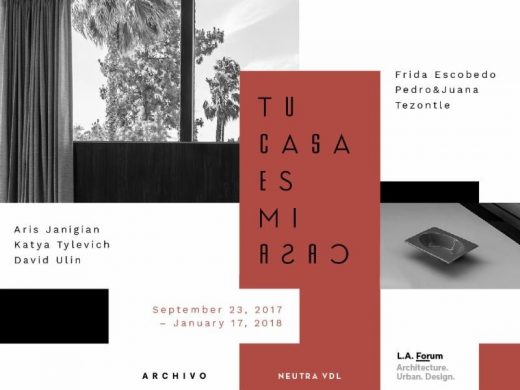 image courtesy of Richard and Dion Neutra VDL Studio/residences
Join the Los Angeles Forum for Architecture and Urban Design, Archivo Diseño y Arquitectura, and the Neutra VDL Studio and Residences, for the opening of Tu casa es mi casa, an exhibition that connects two modernist houses in Los Angeles and Mexico City via the exchange of texts, objects, and installations by contemporary writers and architects/artists.
Ensembles: Architecture and Craft, Antwerp, Belgium
Exhibition Ensembles highlights unique bond between craftsmanship and architecture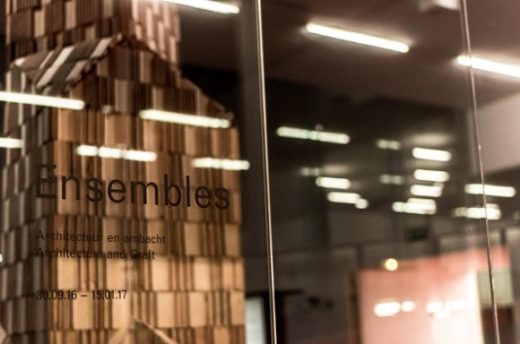 Video clip of Ensembles:

Milan Design Week 2018, Milan, Italy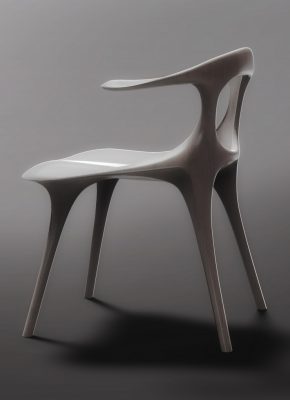 photo © MAD Architects
Milan Design Week 2018
International Architecture Festival CANactions 2018, Kiev
International Architecture Festival CANactions
UNStudio & Royal Ahrend Presentation at the Architect's Breakfast, Milan, Italy
UNStudio Architecture Event News
Garden City Mega City exhibition 2018, Austin, Texas, USA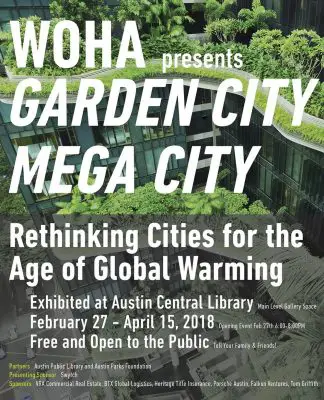 image courtesy of architects
Garden City | Mega City Exhibition in Austin, TX
Sean Scully – San Cristobal, Mexico City
Luis Barragán Exhibition in Mexico City
The Architects Series – A documentary on: Grimshaw, Milan, Italy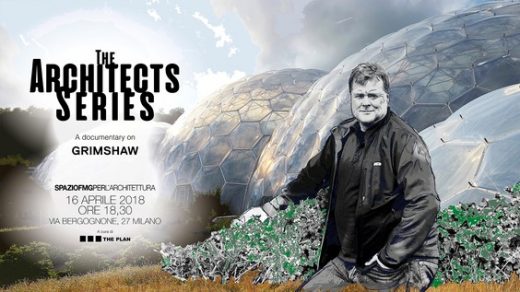 The Architects Series Event in Milan.
Noncompliant Bodies: Social Equity and Public Space, Yale School of Architecture, CT, USA
Yale School of Architecture Event
INDEX 2018, Dubai, UAE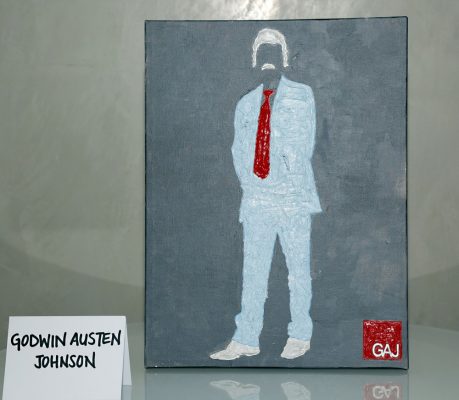 image courtesy of architects
INDEX 2018
Light Theaters, Varese, Italy
MADWORKSOP x Riccardo Blumer x FAI x Villa Panza: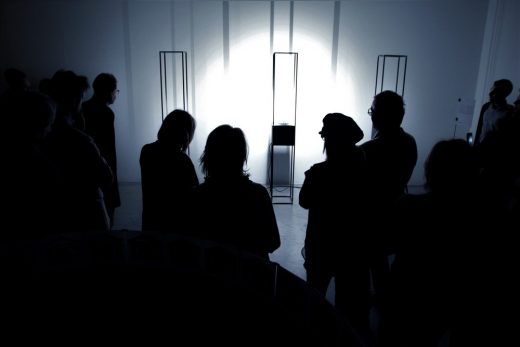 photo © MADWORKSHOP
View the video teaser for the project:

MADWORKSHOP x RICCARDO BLUMER x Villa Panza x FAI Trailer #2 from MADWORKSHOP on Vimeo.
New York Build 2018, NYC, USA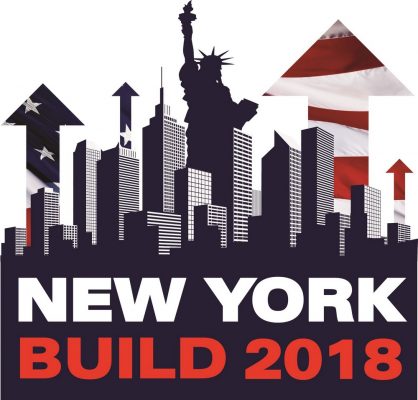 www.newyorkbuildexpo.com
Building Britain's Ideal, RIBA, 66 Portland Place, London, UK
RIBA News & Events 2018
Risky business? Historic England & U+I breakfast event, London, England, UK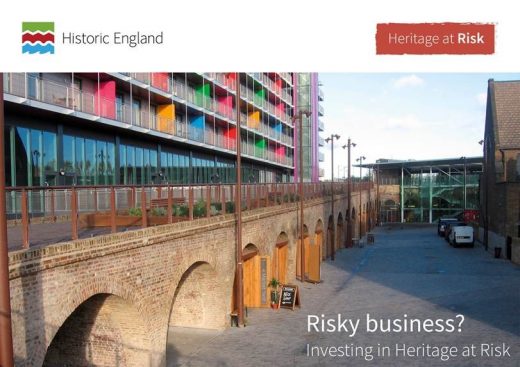 picture courtesy of Historic England
Royal Gold Medal 2018 – Neave Brown: Building a Legacy, RIBA, 66 Portland Place, London, UK
Pioneering architect Neave Brown very sadly passed away earlier this month. He was awarded the RIBA Gold Medal Architects 2017 Winner in 2017, the UK's highest honour in architecture, in recognition of his unparalleled contribution to public housing. His ground-breaking designs for high-density, low-rise social housing in London in the 1960s and 70s, including the visionary Alexandra Road estate near Swiss Cottage: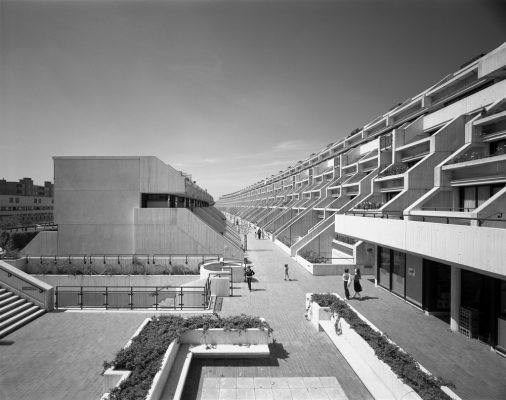 photo courtesy of RIBA
RIBA News & Events 2018
Architecture Events 2017 Archive
Architecture Events Archive, chronological:
WOHAbeing at the National Design Centre, Singapore
WOHA Architects
Nieto Sobejano Arquitectos Exhibition at Aedes Architecture Forum, Berlin, Germany
Aedes Architecture Forum Berlin Event
Nieto Sobejano Arquitectos
View. Finnish Biennial Review 2016, Museum of Estonian Architecture, Tallinn, Estonia
OOPEAA Office for Peripheral Architecture: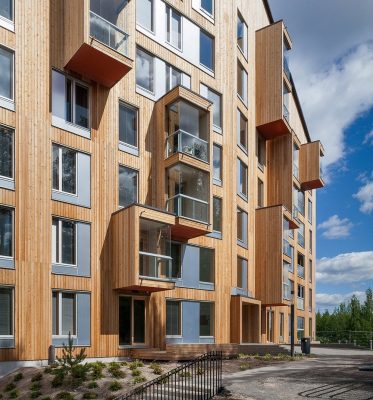 photo : Mikko Auerniitty
www.arhitektuurimuuseum.ee
North Shore, Staten Island, New York City, USA
Design Trust for Public Space North Shore Exhibition, at Alice Austen House, 2 Hylan Blvd, Staten Island
More info at: Design Trust for Public Space Architectural Events
The Chicago Architecture Biennial, Chicago, Illinois, USA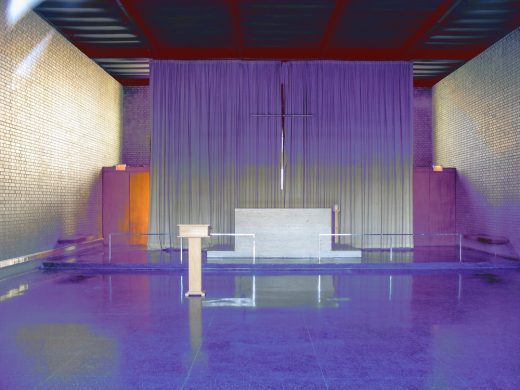 photo © James Welling, 8482, 2016, from the series Chicago, 2016-2017, Courtesy the Artist and David Zwirner, New York/London
Chicago Architecture Biennial 2017
Future Culture: Connecting People and Place on Staten Island's North Shore, New York City, USA
Design Trust for Public Space Exhibition at ArtSpace @ Staten Island Arts, 23 Navy Pier Court, Staten Island
Living in America: Frank Lloyd Wright, Harlem, and Modern Housing, New York City, NY, USA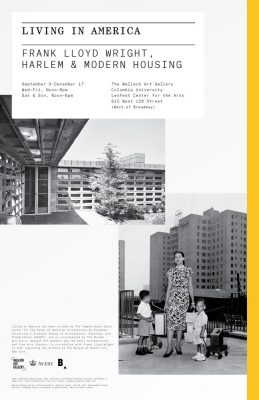 photo courtesy Leong Leong
More info at: Frank Lloyd Wright Architecture
Architecture Events in 2016 and 2017
San Francisco Architecture Events
Rice Design Alliance Events, Texas, USA
UB School of Architecture & Planning Buffalo Events, NY, USA
The Turbulences FRAC Centre Event
Architecture Whispers Event, Paris, France
Architecture Centre Bristol, England
Faculty of Architecture University Hong Kong Events, China
Bartlett School of Architecture Alumni Social
V&A Architecture Events, London, UK
University of Melbourne School of Design Architecture Event, Melbourne, Australia
AIA Kansas City Architecture Event
University of Westminster Events, London, UK : Building Lectures
Deutsches Architektur Museum – Building Exhibitions, Germany
Columbia University Architecture Event – GSAPP : NYC, USA
Events for the World Architecture Events page welcome