RIBA Gold Medal Architects Winners 2017, Paulo Mendes da Rocha Prize, List, Architecture Links
RIBA Gold Medal 2017 Winner
Royal Institute of British Architects Award, England, UK
2 Feb 2017
Paulo Mendes de Rocha Awarded Royal Gold Medal by RIBA
Paulo Mendes de Rocha Awarded Royal Gold Medal by RIBA
Paulo Mendes da Rocha was born in October 1928 in the city of Vitória- the harbor capital of Espírito Santo, son of the naval engineer Paulo Menezes Mendes da Rocha and Angelina Derenzi, daughter of an Italian family that had emigrated to Brazil. When his father assumed the coordination of the Naval and Harbor discipline at the Polytechnic School of the São Paulo University (USP) in 1940, the family moved to São Paulo. Paulo Mendes da Rocha graduated from the Mackenzie University Architecture School in 1954 and built a career planning houses, schools, apartment buildings, museums, several urban projects, stations and sport equipment, furniture and theatre sets.
29 Sep 2016
Paulo Mendes da Rocha announced as Royal Gold Medal winner
The Winner of the Royal Gold Medal for architecture for 2017
Leading Brazilian architect to receive UK's highest honour for architecture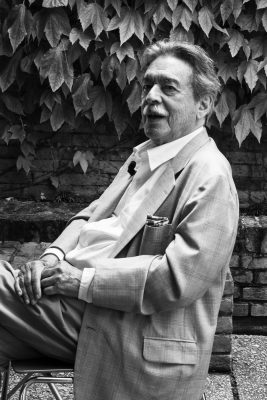 Paulo Mendes da Rocha ©PMDR
The Royal Institute of British Architects (RIBA) is delighted to announce that Paulo Mendes da Rocha, Brazil's most celebrated living architect, will receive the 2017 Royal Gold Medal.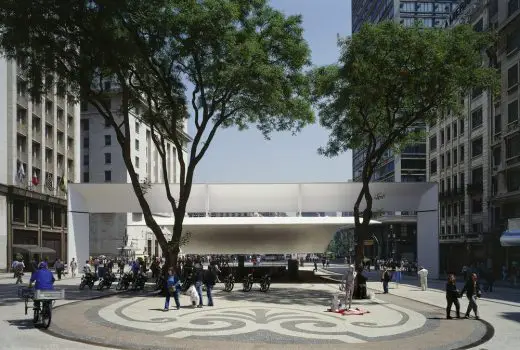 Patriach Plaza © Nelson Kon
Given in recognition of a lifetime's work, the Royal Gold Medal is approved by Her Majesty The Queen and is given to a person or group of people who have had a significant influence "either directly or indirectly on the advancement of architecture". Awarded since 1848, past Royal Gold Medallists include Zaha Hadid (2016), Frank Gehry (2000), Norman Foster (1983), Frank Lloyd Wright (1941) and Sir George Gilbert Scott (1859); Oscar Niemeyer (1998) is the only other Brazilian architect to have received the honour.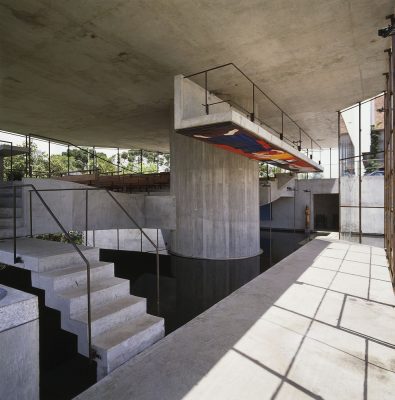 Saint Peter Chapel © Cristiano Mascaro
Born in Vitória, Brazil in 1928, Paulo Mendes da Rocha has received international acclaim for his significant contribution to architecture. Mendes da Rocha's numerous notable cultural buildings, built in his particular Brazilian Brutalist style with exposed concrete structures and rough finishes, are widely credited with transforming the city of São Paulo. In 1957 he completed his first celebrated building, the Athletic Club of São Paulo, followed by a large number of further public buildings in the city including Saint Peter Chapel (1987), the Brazilian Sculpture Museum MuBE (1988), Patriach Plaza (1992-2002), the Pinacoteca do Estado gallery (1993) and the FIESP Cultural Center (1997). Outside São Paulo, notable buildings include the Serra Dourada football stadium in Goiás (1973), Lady of the Conception Chapel in Recife (2006) and Cais das Artes arts centre in Vitória (2008).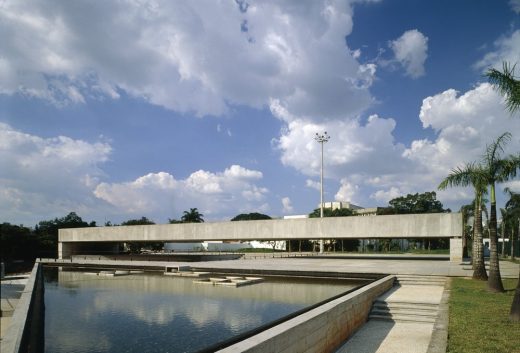 Athletic Club of São Paulo © PMDR archive
Despite Mendes da Rocha's international reputation, there have been just a few chances to experience his work outside his home country, with the significant exception of Brazil's pavilion at Expo '70 (Osaka, Japan) and Portugal's National Coach Museum (Lisbon, 2015).
Speaking about the award, RIBA President and chair of the selection committee Jane Duncan said:
"Paulo Mendes da Rocha's work is highly unusual in comparison to the majority of the world's most celebrated architects. He is an architect with an incredible international reputation, yet almost all his masterpieces are built exclusively in his home country. Revolutionary and transformative, Mendes da Rocha's work typifies the architecture of 1950s Brazil – raw, chunky and beautifully 'brutal' concrete.
"Paulo Mendes da Rocha is a world-class architect and a true living legend; I am delighted he will be presented with the Royal Gold Medal, one of the world's most important honours for architecture."
Paulo Mendes da Rocha said:
"After so many years of work, it is a great joy to receive this recognition from the Royal Institute of British Architects for the contribution my lifetime of work and experiments have given to the progress of architecture and society. I would like to send my warmest wishes to all those who share my passion, in particular British architects, and share this moment with all the architects and engineers that have collaborated on my projects."
Paulo Mendes da Rocha has previously been honoured with the Mies van der Rohe Prize (2000), Pritzker Prize (2006), the Venice Biennale Golden Lion for lifetime achievement (2016) and the Praemium Imperiale International Arts Award (2016).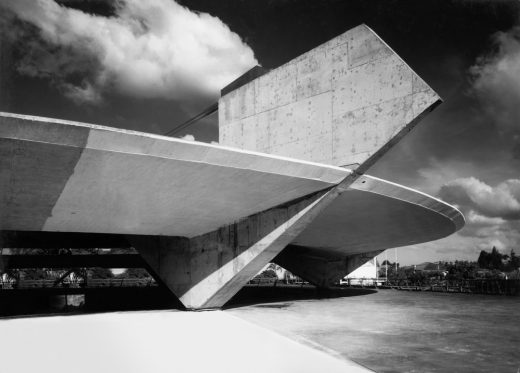 MuBE © Nelson Kon
The Royal Gold Medal will be presented to Paulo Mendes da Rocha in early 2017
Architect Paulo Mendes da Rocha
Location:UK
RIBA Royal Gold Medal Winners
2010: I M Pei
2009: Alvaro Siza
2008: Ted Cullinan Architect
2007: Herzog and de Meuron Architects
2006: Toyo Ito
2005: Frei Otto – architect/engineer
2004: Rem Koolhaas
2003: Rafael Moneo
2002: Archigram – visionary architects
2001: Jean Nouvel
2000: Frank Gehry
1999: City of Barcelona
1998: Oscar Niemeyer
1997: Tadao Ando
1996: Harry Seidler
1995: Colin Rowe – theoretician
1994: Michael & Patricia Hopkins
1993: Giancarlo de Carlo
1992: Peter Rice – engineer
1991: Colin Stansfield Smith
1990: Aldo van Eyck
1989: Renzo Piano
1988: Richard Meier
1987: Ralph Erskine
1986: Arata Isozaki
1985: Richard Rogers
1984: Charles Correa
1983: Norman Foster
1982: Berthold Lubetkin
1981: Philip Dowson
1980: James Stirling
1979: Charles & Ray Eames
1978: Jorn Utzon
1977: Denys Lasdun
1976: John Summerson – writer
1975: Michael Scott
1974: Powell & Moya
1973: Leslie Martin
1972: Louis Kahn
1971: Hubert de Cronin Hastings
1970: Robert Matthew
1969: Jack Coia
1968: Buckminster Fuller – architect/engineer
1967: Nikolaus Pevsner – writer
1966: Ove Arup – engineer
1965: Kenzo Tange
1964: Max Fry
1963: Lord Holford
1962: Sven Gottfried Markelius
1961: Lewis Mumford
1960: Pier Luigi Nervi
1959: Mies van der Rohe
1958: Robert Schofield Morris
1957: Alvar Aalto
1956: Walter Gropius
1955: John Murray Easton
1954: Arthur George Stephenson
1953: Le Corbusier
RIBA Royal Gold Medal – key winners from the past
1950: Eliel Saarinen
1941: Frank Lloyd Wright
1940: Charles Voysey
1925: Sir Giles Gilbert Scott
1921: Edwin Lutyens
1916: Robert Rowand Anderson
1886: Charles Garnier
1877: Charles Barry
1859: George Gilbert Scott
1848: CR Cockerell
RIBA Stirling Prize



photo : Roland Halbe
RIBA Royal Gold Medal winner 2006 : Toyo Ito Architects
RIBA Royal Gold Medal winner 2007 : Herzog and de Meuron Architects
Comments / photos for the RIBA Gold Medal, Architects – 2017 Winner page welcome
RIBA Gold Medal, Architects – 2017 Winner Winners – page