Building Events 2020, Architecture Exhibitions, Architectural Talks, Workshops, Projects
Building Events – Architecture News
Architectural Exhibitions + Lectures + Awards + Debates in 2020 from around the World
Current Building Events
Architecture Events – coming soon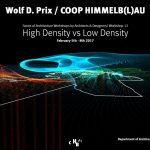 Architectural Events – rolling events diary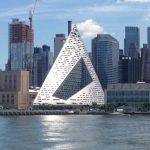 photo © Adrian Welch
Building Events in 2020
Architectural Events, chronological:
NYC Architecture Biennial
When Tue Oct 20 7pm – Fri Oct 23, 2020 8pm Eastern Time
New York
The 2020 NYC Architecture Biennial Conference will focus on:
"Social Inclusion in the Workplace and in Design" Register here: https://lnkd.in/dn6ndKV
The event is online and FREE of charge, the lectures will be shared in ENGLISH, SPANISH, AND MANDARIN.
PROGRAM:
Oct 20, 2020
7:00 PM to 8:00PM
Advisory Board members Lance Jay Brown FAIA,
Rick Bell FAIA will moderate the event, along with Advisory Board members:
JJ Falk, IIDA
Enrique Cordeyro, Architect
Carlos Sallaberry, Architect
Handel Guayasamin, Architect
Natalia Valencia, NYCAB President, will introduce the Inclusion Award (IN)
Maria F. Pappagallo, Sustainable Development Goals Representative (SDG)
Eduardo Quintero, Latin America Representative
Oct 21, 2020
8:00 AM to 9:00AM
María Hurtado de Mendoza Assoc. Prof. NJIT
What is the right size for inclusion in architecture?
Oct 22, 2020
7:00 PM to 8:00PM
Jack Travis FAIA NOMAC
Why does the ROLE of the African American Architect not only carry the responsibility to practice competently, but also demands a unique and unparalleled burden to educate, advocate and mentor?
Oct 23, 2020
7:00 PM to 8:00PM
NYCAB theme of the year: Workplace and in Design round table discussion;
Laurie Hawkinson AIA
Ronnette Riley FAIA
Danei Cesario AIA
Maria R. Perbellini AAIA, OAI
Joan Krevlin FAIA, LEED AP BD+C
Learn more about the program at: www.nycarchitecturebiennial.org
The Open City Event, London, England, UK
Launching Soon – Model London
Over summer Open City been working on a series of high quality card model buildings to order through the post and make at home. Build your own model London skyline. The Model London series includes St Paul's Cathedral, Ernö Goldfinger's Glenkerry House, The Hoover Building and The Treasury among many others.
THE BOOK
The Alternative Guide to the London Boroughs
Guest-edited by Owen Hatherley thirty-three writers; architects, activists, and Londoners present thirty-three essays exploring famous and unheralded buildings, streets, estates and neighbourhoods across the thirty-three London boroughs.
£14.99 + p&p
Open-City, 18 Ensign Street, London E1 8JD, England, UK
Le Corbusier's early drawings. 1902-1916
Curated by Danièle Pauly
Dates: September 19, 2020 – January 24, 2021
Location: Teatro dell'architettura Mendrisio, 6850 Mendrisio, Switzerland
Phone: +41 58 666 50 00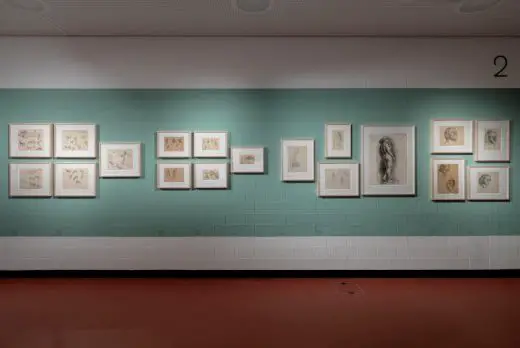 "Le Corbusier's early drawings. 1902-1916" | © Enrico Cano Teatro dell'architettura Mendrisio, interno, Università della Svizzera italiana | Architect: Mario Botta
Le Corbusier's early drawings. 1902-1916
Chronicling the pandemic
A research project that the Equilibrium Network is instigating:
They are inviting anyone and everyone who is working within the built environment to send a short video of themselves, filmed on their phones, talking about the impact that the pandemic has had on their lives, and the long-term changes that they envisage as a result, both personally and professionally.
The results will be posted on the EQN website (https://www.equilibrium-network.com and will be used as the basis for a more formal piece of research by our academic friends.
Further information can be found here: Chronicling the Pandemic
Crash Course
Architecture Centre Amsterdam, The Netherlands
Every Friday, a Crash Course on Amsterdam architecture and urbanism.
Date & time: every Friday, from 1.30 to 2.15 pm
Location: Arcam
Language: English
Price: € 7,50 p.p
www.arcam.nl/en/crash-course/
Substantial Style: A Guided Tour Of The RIBA
Swedish modernism or Art Deco? Richly decorative or formally functional? A building with many interpretations but one never lacking style. Visit 66 Portland Place, the iconic home of architecture and headquarters of the Royal Institute of Architects.
England – London
Select Saturdays, 2.30pm to 3.30pm, and Tuesdays, 6.30pm to 7.30pm
RIBA, 66 Portland Place, London, W1B 1AD
£10
Art Workshops: Explore And Make At The RIBA
Join each month for a friendly creative workshop, where you'll explore architecture and make art using a different medium. For retirees or those aged 50 and over.
England – London
The last Thursday of each month. Workshops start 2pm and end 4pm. No workshop in December 2020.
RIBA, 66 Portland Place, London, W1B 1AD
Free
Recent Building Events Archive
"It Begins With One Word. Choose Your Own", Mies van der Rohe Pavilion, Barcelona, Catalunya, Spain
23 July – 23 August, 2020
by artist Katarzyna Krakowiak
The Fundació Mies van der Rohe with the artist Katarzyna Krakowiak and curators Marcin Szczelina and Ivan Blasi present "It Begins With One Word.Choose your own", a new structure, both architectural and linguistic, on view at the Mies van der Rohe Pavilion from 23 July to 23 August.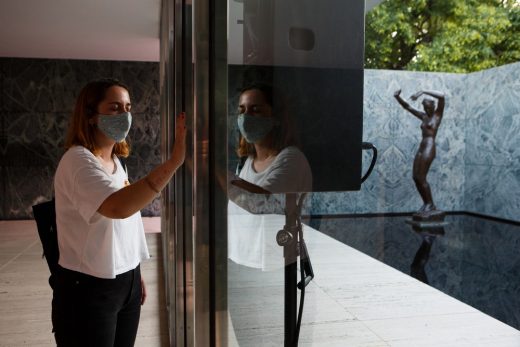 photo : Anna Mas
Sound Intervention at the Mies van der Rohe Pavilion
Festival of BIM & Digital Construction
May 6 – July 10
Online
Taking place across 6 weeks, this is the world's largest virtual event for construction and will welcome 100+ speakers and 1000s of digital construction professionals from Europe, USA, Asia, and Australasia.
Free Festival of BIM & Digital Construction Webinar
Hear From Industry Leaders From Across The Globe, Including:
The Festival of BIM & Digital Construction is no cost to join and all sessions are CPD accredited. Online presentations and panel discussions will take place around the clock, enabling attendance from all around the world!
You can register for your access and check out the full agenda at www.festivalofdigitalconstruction.com.
Sea Change: Flood Resilient Architecture for the 21st Century
1 Feb – 16 May 2020
Location: Roca London Gallery, Station Court, Townmead Road, London, SW6 2PY, England, UK
Exhibition Curator: Eva Woode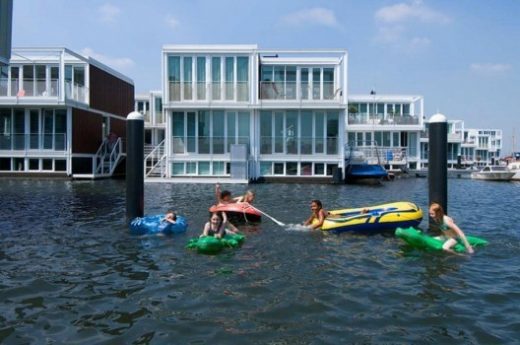 image courtesy of Roca
Roca London Gallery Spring Exhibition
Your Practice: How To Survive And Succeed
This workshop is an introduction to the approach to business applied by the best business coaches in the world. It has led to success for a vast range of businesses, and covers the key areas that will ensure a solid business model for the future.
Wales
4 February to 7 May 2020
Creative Quarter, Cardiff, CF10 1AF
Members £60 + VAT; non members £90 + VAT (for both sessions)
Freestyle – Architectural Adventures In Mass Media
Through a mesmerising virtual reality experience, this new commission by multidisciplinary design studio Space Popular raises one of the most enduring concerns of architecture: the rise and fall of architectural styles.
England – London
26 February to 16 May 2020
Architecture Gallery, RIBA, 66 Portland Place, London W1B 1AD
Free exhibition
Forms Of Industry: Photographs By Alastair Philip Wiper And Eric De Maré
Bringing together contemporary photographs by Alastair Philip Wiper and archival images by Eric de Maré from RIBA's Collections, this display offers a commentary on our changing attitudes to mass production and sustainability.
London
26 February 2020 to 16th of May 2020
First Floor Gallery, RIBA, 66 Portland Place, London W1B 1AD
Free
Forms Of Industry: Photographs By Alastair Philip Wiper And Eric De Maré
Playing the Picturesque Interactive Installation, The Edge & Andrew Brownsword Gallery, Bath, England
Tue 24 Sep – Sat 14 Dec 2019
Tue – Sat · 11am-5pm
The Andrew Brownsword Gallery at The Edge to present Playing the Picturesque this autumn, premiering a new virtual environment of Bath's much loved Palladium Bridge at Prior Park:
Playing the Picturesque Interactive Installation in Bath
An exhibition by You + Pea, commissioned by the Royal Institute of British Architects (RIBA).
Located in: University of Bath
Address: The Edge University of Bath, Bath BA2 7AY, United Kingdom
Phone: +44 1225 386777
Álvaro Siza. Viagem sem Programa
Curators: Raul Betti and Greta Ruffino
Location: Santa Maria della Scala – Piazza Duomo, Siena, Italy
ortraits and travel drawings by Álvaro Siza on display in Siena
The travelling exhibition "Viagem Sem Programa" at Santa Maria della Scala
Dates: from 6 June to 8 September 2019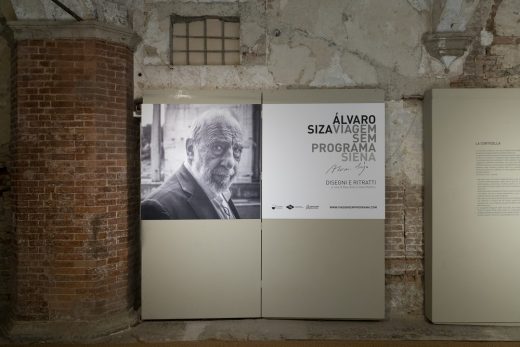 The travelling exhibition "Álvaro Siza. Viagem sem Programa" opened in Siena and was curated by Greta Ruffino and Raul Betti. This architectural exhibition was a side event of the 13th International Architecture Exhibition – La Biennale di Venezia.
Travel Without Program Álvaro Siza Exhibition in Sienna
"shaping everyday life! bauhaus modernism in the GDR", Germany
9 Apr 2019 – 5 Jan 2020
9/9 – Big Ideas: Finalists' Presentations, AIA New York | Center for Architecture, NYC, USA
Aug 1 – Nov 2, 2019
Brutalism on a Human Scale. Post-war Architecture by Léon Stynen (1899-1990)
Venue: Silver Building, 60 Dock Road, London, England, UK
Dates: 6 – 30 June 2019
Admission: free
London Festival of Architecture Exhibition
Flanders Architecture Institute Exhibition in London
Trienal de Arquitectura de Lisboa, Portugal
Trienal de Arquitectura de Lisboa
A Home for All: Six Experiments in Social Housing, London, England, UK
24 Nov 2018 – 30 Jun 2019
Gallery 128a, Victoria and Albert Museum, Cromwell Road, London, SW7 2RL
Free exhibition
A collaborative display by the V&A+RIBA Architecture Partnership. Drawn from the RIBA Collections and V&A archive, this display presents six UK social housing projects from the last 100 years, each with an experimental approach in addressing the provision of a home for all.
Flat Lands & Massive Things – From NL to NYC & Beyond, Berlin, Germany
Exhibiton by Archi-Tectonics – Winka Dubbeldam & Justin Korhammer, New York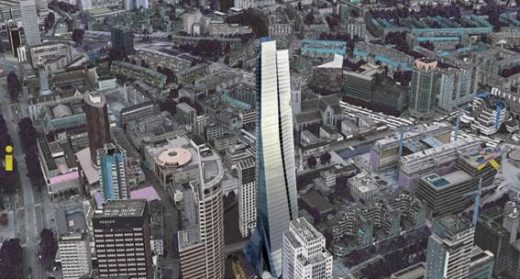 image © Archi-Tectonics
Archi-Tectonics Architecture Event
Making It Happen: New Community Architecture
30 January – 29 April 2019
RIBA Architecture Gallery, 66 Portland Place, London, W1
How are architects working directly with community groups to create inspiring local buildings and places during times of economic and political austerity?
RIBA Architecture Event 2019
YTAA – Young Talent Architecture Award 2018, Venice, Italy
26 May – 25 Nov 2018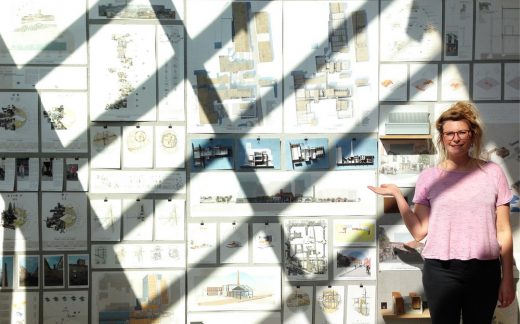 photographer: Alice Hiley Courtesy: Fundació Mies van der Rohe
YTAA – Young Talent Architecture Award 2018 Event
Atlanta Design Festival 2018, Georgia, USA
26 May – 3 June 2018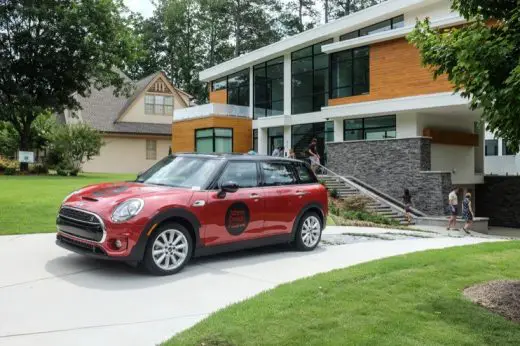 image courtesy of architects
Atlanta Design Festival 2018
Architecture Events Archive – past architectural event information
Architecture Events 2016 Archive
More Building Events welcome!
Architecture Event Archive
Key Building Events, recently finished, listed by country:
UK
London Festival of Architecture Events
RIBA Architecture Exhibition, London
AA School Architecture Events, London
V&A Architecture Gallery, London
Pitzhanger Manor architecture exhibition, PM Gallery, Ealing, west London
USA
SCI-Arc Architecture Events, SCI-Arc Gallery, Los Angeles, CA
AIA San Francisco Architecture Events, CA
Contemporary Art Museum St. Louis, Missouri
Guggenheim Exhibition, New York City
Center for Architecture in New York Building Events, New York City
Los Angeles Forum for Architecture and Urban Design, CA
Architecture and the City Festival San Francisco Events, CA
Cooper Union Building Events, NYC
Gagosian Gallery Exhibition, New York City
Heinz Architectural Center Events, Carnegie Museum of Art, Pittsburgh, PA
Kansas City Design Week Architecture Events
NETHERLANDS
FRANCE
Carré d'Art-Nîmes Architecture Exhibition
ITALY
Mediterranean Academy Architecture Event, Italy
AUSTRALIA
Faculty of Architecture, Building and Planning, University of Melbourne Events
Glenn Murcutt International Architecture Event, Australia
Gold Coast City Gallery Architecture Events, Queensland, Australia
CUSP Architecture Event, Sydney, NSW, Australia
GERMANY
Aedes Gallery Architecture Exhibition, Berlin, Germany
UKRAINE
DENMARK
Danish Architecture Centre Events, Copenhagen, Denmark
PORTUGAL
Lisbon Architecture Triennale Event, Portugal
ISRAEL
Ermanno Tedeschi Gallery in Tel Aviv Exhibition, Tel Aviv, Israel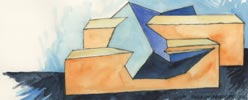 image by architect
Exhibition of Daniel Libeskind's Architectural Drawings
FINLAND
Museum of Finnish Architecture Events, Helsinki
ROMANIA
GIS Architecture Expo Event, Bucharest
INGLASS Architecture Conference, Romania
Events for the World Building Events page welcome
Website: Architecture