INDEX 2018: an Exploration of self-expression, UAE Property Trade Show, Event News
INDEX 2018: an Exploration of self-expression
Dubai Interior Architecture Show, UAE Home Decoration Event – Materials, Suppliers
1 Mar 2018
The world's most luxurious baby bed is launching at INDEX Dubai Event
$60,000 cot built by mega-yacht designers and made with Maserati leather, Swarovski diamond-encrusted quilting and 24-karat gold plating to launch in Dubai.
INDEX Interior Design Event Dubai
29 Jan 2018
INDEX 2018 theme – an Exploration of self-expression
Dubai's leading firms create self-reflecting canvases for NDEX Design for Expression launch
• INDEX tasked 11 firms with creating canvases that illustrated their individual design ethos
• Wilson Associates, Gensler, Bishop Design and Sneha Divias Atelier some of the big names involved
• Finished pieces were stunning array of colours, materials, photography and self-portraits
• The one-off works of art were showcased at a gallery-type event at The Renaissance Hotel, Dubai
Artwork by Godwin Austen Johnson (GAJ):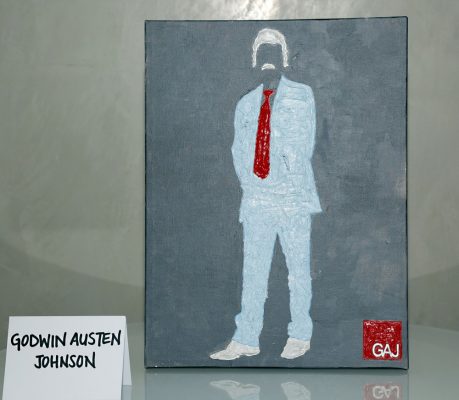 DUBAI, UAE – 29/01/18: Many of Dubai's leading interior designers gathered for a unique celebration of selfexpression last week, presenting one-off canvases styled to directly reflect the individual design ethos of their firms.
INDEX's Euan McLelland with Michelle Larkworthy and Selini Bishop of Bishop Design (Rogue):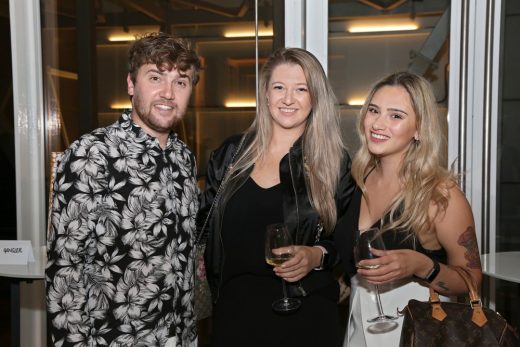 The INDEX: Design for Expression launch event – marking two months until the opening of this year's INDEX exhibition, the largest interiors event in the Middle East – showcased the creative prowess of 11 different design outfits.
designMENA.com editor Aidan Imanova with Anita Bir of HBA: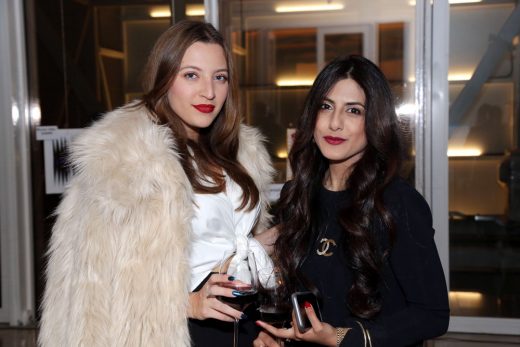 They were each given a month to create a visual representation of themselves as designers – in line with INDEX's 2018 theme, Design for Expression – after being provided with a blank canvas and set of acrylic paints.
The team from Wilson Associates with their piece: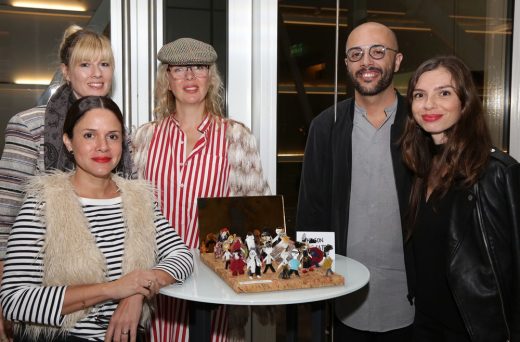 Put on display at The Renaissance Hotel, Downtown Dubai, the finished pieces were as varied as they were sublime, oscillating between self-portraits, wild abstracts, three-dimensional pop-ups and digitally-printed imagery.
Samantha Kane-Macdonald, INDEX event director, said: "The concept was to bring our Design for Expression theme to life through the inspired minds of Dubai's design community. We know how incredible these designers are, but even that couldn't prepare us for the truly exceptional pieces we had in our gallery.
Artwork by Sharon Jutla Interiors: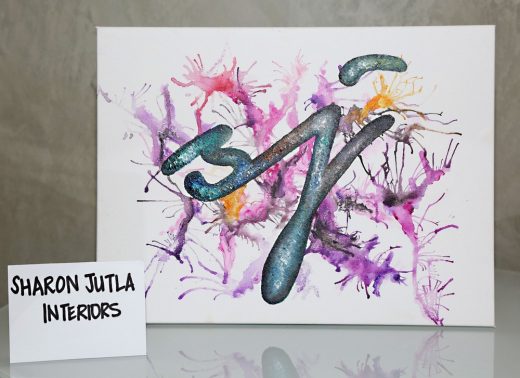 "We had genuine works of art that were perfect visual representations of the working nature and design stylings of each firm. They were all so varied and completely different to one another; from the minimalistic approach of WA International, to the wild signature layering on Bishop Design's canvas, to the slashed, ultra-violet 'reveal' of Pallavi Dean Interiors' classy piece. They were all wonderful.
8 Jan 2018
INDEX 2018 News
e-architect bring you a news update for this major interiors show in UAE:
Event Dates: 26th – 29th March 2018
Event Location: Dubai World Trade Centre
Country: United Arab Emirates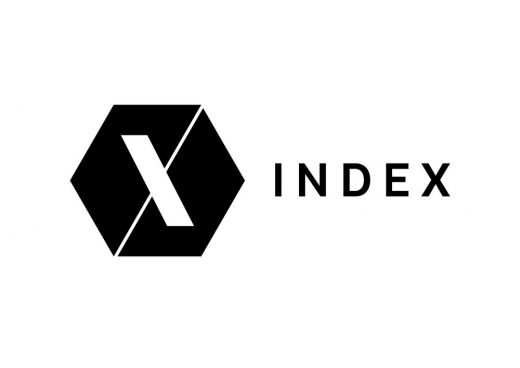 Join us at INDEX 2018 and explore the individuality of design…
Design for self-expression will be the central theme of our show in March. With our most diverse and creative catalogue of exhibitors to date, a conference schedule featuring the pinnacle of local and international design minds, and bespoke live features brought to Dubai exclusively for the show by leading European designers, INDEX will celebrate design as a direct reflection of individuality.
Samantha Kane-Macdonald, event director at INDEX, said: "Clients and end users have more creative input than they have ever had when dealing with interior designers, product designers and contractors, no matter what the scale of the project.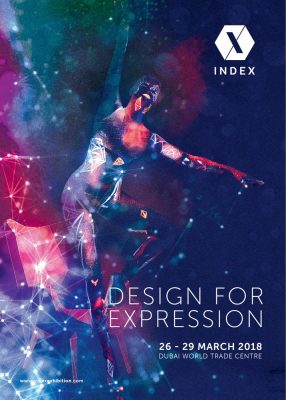 "With that, the pendulum of control has swung back to the people. The design mantra is more and more about incorporating the traits of the individual: their beliefs, their experiences, their ambitions. Never before have interiors, furniture and décor been considered such a direct reflection of those who own the space.
"Allowing scope for personal self-expression is already becoming more important when thinking about an interior space. For 2018, INDEX will critique the way we express our individuality through the products we source for our interiors, be that at work or at home.
"With a forecast of over 1,000 exhibitors coming to INDEX from 60 different countries, our 2018 show will offer a wealth of product for those hoping to find that item which will allow their client's project to feel uniquely theirs."
This will be only the second time in the event's 28-year history that INDEX will incorporate a theme.
At the 2017 show, the four-day exhibition was transformed with lush greens to allow visitors to delve into Design for the Senses – interiors that stimulate.
Opening Days, Time and Date:
Mon, 26th March 2018, 11.00am – 7.00pm
Tue, 27th March 2018, 11.00am – 9.00pm
Wed, 28th March 2018, 11.00am – 7.00pm
Thu, 29th March 2018, 11.00am – 6.00pm
Event Profile
Launched in 1990, INDEX is the Middle East & North Africa's largest gathering for the design community. The event connects architects, interior designers, developers & procurement professionals with new brands, trend setting start-ups & the biggest international names in the interior furnishings & fit-out scene across all industries.
In 2017, with over 800 exhibitors, INDEX was a fusion of new product launches, design ideas & innovations. Not only is it the longest running show of its kind in the region, it's also co-located with WORKSPACE & SURFACE Design Middle East.
Exhibitor Sectors
INDEX is comprised of 6 market-leading sectors. They have been carefully selected to make it as easy as possible for architecture, design & fit out professionals to see, touch, test & specify the products they need. These are as follows:
A & D City, Accessories & Homeware, Cabinets, Closets & Storage, Furniture & Furnishings, Lighting & Technology, Sleep & Textiles
Visitor Profile
INDEX attracts a highly relevant and motivated target audience, including: architects, interior designers, interior architects, retail managers, purchase managers, manufacturers & suppliers and procurement managers.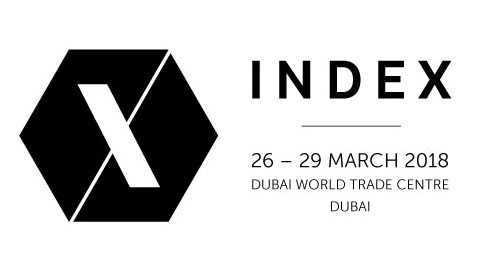 INDEX Design Series in Dubai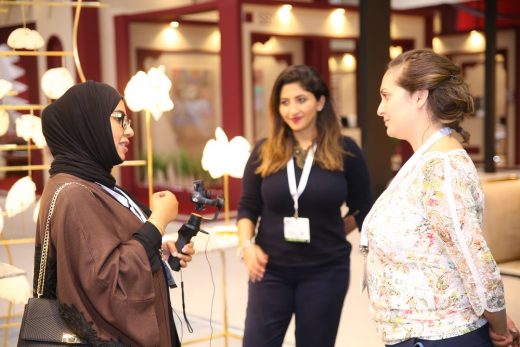 image courtesy of INDEX 2017
About DMGT
For more information visit www.dmgt.com
INDEX 2018: an Exploration of self-expression information received 080118
Location: Dubai World Trade Centre, Dubai, United Arab Emirates
Architecture in Dubai
Contemporary Architecture in Dubai, UAE
INDEX Design Series Dubai Event
INDEX Design Series Dubai Keynote Speakers
Bussola Restaurant in Dubai
LW Design Win Restaurant Design Award At SBID Awards 2016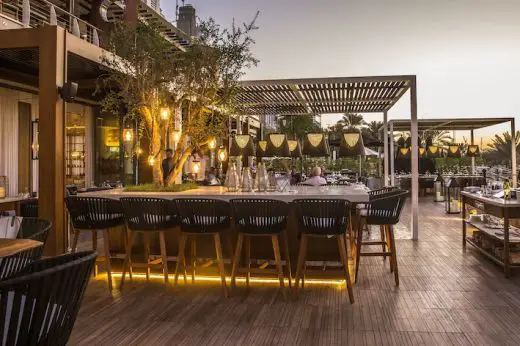 image courtesy of architects
SBID Awards
Waterfront City Dubai
Design: OMA
Waterfront City Dubai by OMA
Waterfront City Dubai UAE : Madinat Al Soor
Comments for the INDEX 2018: an Exploration of self-expression page welcome
Website: INDEX Design Series Dubai, UAE