Building Events Archive for 2016 & 2017, Architecture Talks across the Globe, Information
Architecture Events in 2016 and 2017
Architectural Exhibition + Lecture + Award + Debate + Seminar + Show Info
Architecture Events – current information
Building Events – now on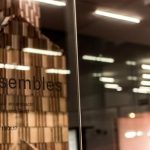 Architectural Events – rolling events diary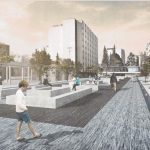 Architecture Events Links : links
Architectural Events 2016 – 2017 Archive
Architecture Events Archive, chronological:
'Every Building in Baghdad', Graham Foundation, Chicago, USA
15 Sep – 31 Dec 2016
Every Building in Baghdad: The Rifat Chadirji Archives at the Arab Image Foundation on view at the Graham Foundation
September 15 – December 31, 2016
Opening Reception: Thursday, September 15, 6-8:30PM
Talk by curator Mark Wasiuta, 6PM
Every Building in Baghdad at the Graham Foundation in Chicago
The Graham Foundation is pleased to present Every Building in Baghdad, an exhibition examining the work of Iraqi architect Rifat Chadirji through the collection of his original photographs and building documents held at the Arab Image Foundation in Beirut. With the work of his architectural office, Iraq Consult, and in his other professional and intellectual roles, Chadirji became a pivotal cultural figure in Baghdad during the period of its postwar modernization from the 1950s through the 1970s.
As an architect, planning consultant, and Director of Buildings for various government agencies, Chadirji was central to the organization of Baghdad and to the consolidation of its postwar image. With nearly one hundred buildings Chadirji helped foster the emergence of the factories, colleges, monopoly headquarters, communication structures, and the other new building types that appear in Baghdad following Iraq's 1958 revolution.
Address: 4 W Burton Pl, Chicago, IL 60610, United States
Phone: +1 312-787-4071
Bamboo U: Design and Build Course, Indonesia
17 – 28 Feb 2017
Green School, Jalan Raya Sibang Kaja, Banjar Saren, Abiansemal, Badung 80352, Indonesia
Bamboo U is back! Join The Kul Kul Farm this Feb 17th – 28th in collaboration with Ibuku to bring you a one of a kind bamboo workshop and experience in Bali. The program is a unique opportunity to design and build with bamboo and learn from John & Elora Hardy, the Ibuku design team, and special guests including Neil Thomas from the structural engineering firm Atelier One. Watch the Bamboo U Video Here:
What you'll learn
Participants will gain an expanded, cutting edge view of bamboo architecture and design. The first days will be spent learning from experts and engaging in design challenges. The bulk remainder of the time will be given over to building a 1:1 structure with guidance from skilled craftsman. Interspersed will be talks and discussions about the approach to sustainability by the Bamboo U team and guest speakers.
Bamboo Team
Orin Hardy- Founder of The Kul Kul Farm
Maria Farrugia- Founder of The Kul Kul Farm
John Hardy- Founder of Green School Bali
Elora Hardy- Creative Director at Ibuku
Ewe Jin Low- Head Architect at Ibuku
Defit Wijaya- Senior Architect at Ibuku
Neil Thomas- Director at Atelier One
I Ketut Sumerta- Bamboo Craftsman
For more information contact [email protected]
Website: Green School Architecture Event
Vo Trong Nghia in Berlin + DAM Frankfurt, Germany
9 March 2017
ARCH+ features 58: Vo Trong Nghia is a Vietnamese architect
mit Almut Grüntuch-Ernst
Donnerstag, 9. März 2017, 19 Uhr
Haus Ungarn, Karl-Liebknecht-Straße 9, 10178 Berlin
"In connection with two ARCH+ issues dedicated to pioneering architectural developments in Vietnam and in cooperation with the Goethe-Institut, the HCMC-based architect Vo Trong Nghia has been invited to present his work in Berlin."
Vo Trong Nghia, after studying in Japan, became internationally recognized for his "House for Trees" concept. He took part in the Chicago Architecture Biennial in 2015 and the Venice Biennale in 2016. Following his lecture, he will discuss the significance of integrating vegetation into architecture together with the architect Almut Grüntuch-Ernst, whose Institute for Design and Architectural Strategies at the TU Braunschweig has been researching the theme of "Hortitecture," and Anh-Linh Ngo, editor of ARCH+.
The event will be in English.
Vo Trong Nghia im DAM in Frankfurt
Für alle, die am 9. März nicht beim ARCH+ features 58 mit Vo Trong Nghia in Berlin dabei sein können, hat das Deutsche Architekturmuseum in Frankfurt einen weiteren Vortrag am 12. März um 18:30 Uhr organisiert.
Peter Märkli Talk, London, UK
10 Mar 2017 7-9pm
Tickets now on sale for Peter Märkli
A talk marking the launch of a new monograph on the architect's work of over 40 years.
The Zurich-based architect Peter Märkli has developed a body of work of unusual individuality that has won him cult-status among his peers. He appears in the Architecture on Stage programme on the occasion of the publication of Everything One Invents is True, a major new survey of his work published by Quart Verlag. The lecture will also coincide with the opening of an exhibition of his highly influential drawings at the London gallery, Betts Project.
The Architecture Foundation, in association with the Barbican, presents Architecture on Stage – a programme of talks and debates.
Tickets:
AF Members: £12
Standard: £15
Concession: £12
Young Barbican: £5
The Barbican's online booking fee is £3 online per transaction. There is no booking fee for tickets booked in person at the Barbican box office.
http://www.architecturefoundation.org.uk/architecture-on-stage-2017-line-up-announced/architecture-on-stage-peter-märkli
Architectural Conservation Masterclass, Edinburgh, Scotland, UK
2 Mar 2017
Thursday, 2 March 2017, 5.30 – 7.00pm (followed by a wine and nibbles reception).
Adam House Lecture Theatre, 3 Chambers Street, Edinburgh EH1 1HR (map here: http://www.ed.ac.uk/maps/maps?building=adam-house#main-content)
Heritage and Sustainability: The improbable couple
Ana Pereira Roders, Eindhoven University of Technology
Heritage and Sustainability are often assumed unrelated, and consequently, studied separately. On the one hand, heritage is assumed focused on material resources, driven by past values, primarily historic. On the other hand, sustainability is assumed focused on people, driven by present and future values, primarily economic, social and environmental.
More details on the Edinburgh Architecture events page
Scandinavia Build 2017, Malmo Arena, Sweden
March 1 + 2 2017
The leading new construction event for Scandinavia's booming construction industry. Scandinavia Build is the only event to cover all of Sweden, Denmark and Norway – a region experiencing high economic growth; acute housing shortages; and substantial opportunities in infrastructure & construction.
Taking place in the iconic and world-famous Malmo Arena, Scandinavia Build will be attended by thousands of: developers, construction companies, government, architects and their suppliers.
Scandinavia Build includes an Exhibition, Conference, Training Workshops and 'Meet the Buyer' sessions providing hundreds of meetings between exhibitors and VIP buyers.
This construction industry event is taking place in the city of Malmo in Southern Sweden – a city which is just a short journey across the Oresund Bridge to Copenhagen in Denmark.
Civic Forum – Climate Change: The Role of Innovative Construction Methods, Houston, Texas, USA
March 1, 2017
Rice Design Alliance Architecture Events
Civic Forum – Resilience H2Ouston: Living in Flood Plains, Houston, Texas, USA
March 1, 2017
Rice Design Alliance Architectural Events
Amale Andraos Lecture, Dallas Museum of Art, Texas, USA
March 1, 2017
The Dallas Architecture Forum and UTA College of Architecture, Planning and Public Affairs (CAPPA)
Dallas Architecture Forum Events
Bamboo U: Design and Build Course, Green School, Abiansemal, Badung, Indonesia
17 – 28 Feb 2017
Join The Kul Kul Farm in collaboration with Ibuku to bring you a one of a kind bamboo workshop and experience in Bali. The program is a unique opportunity to design and build with bamboo and learn from John & Elora Hardy, the Ibuku design team, and special guests including Neil Thomas from the structural engineering firm Atelier One.
Details on our Building Events page.
Debate: Does user involvement create better designs?, The Building Centre, London, UK
27 Feb 2017
Date: 27 February 2017
Time: 6.30 – 8.30pm
Venue: Future Cities Catapult
Price: £15 + VAT, concessions £12 + VAT
Speakers: Robert Sakula, partner, Ash Sakula
Dieter Kleiner, director, RCKa
Carolina Caicedo, The Decorators
Kyle Buchanan, director, Archio
Does participatory design lead to better buildings? How and why do architects benefit from a close collaboration with users during the design process? The third event in our Architecture and Citizenship season takes the format of a debate to understand whether getting the users involved results in better designs.
On one hand, co-design allows a wide range of people affected by a particular design challenge to make a creative contribution in shaping the solution of a problem. On the other hand, a large number of participants involved might make the design process much more complicated and difficult to manage, often with limited benefits. This talk aims to understand what tools are available to architects to facilitate co-design processes, and what might be the potential obstacles as well as rewards. We will hear from four speakers who will each present their case for a more critical engagement with the users in the design process to understand how participation impacts the current practice in the built environment industry.
Architecture Event at The Building Centre
BIG projects with Kai-Uwe Bergmann, The Building Centre, London, UK
28 Feb 2017
28 February 2017, 6.30pm
The Building Centre
Learn about the Serpentine Pavilion 2016 alongside other Bjarke Ingels Group (BIG) projects. Kai-Uwe Bergmann, a partner at BIG, will give a special presentation on the practice's work in London.
Architecture and Citizenship events are kindly hosted by Future Cities Catapult and The Built Environment Trust.
BIG Architecture Event at The Building Centre
City of Ideas: Architects' Voices & Visions, Chicago Design Museum, IL, USA
until Feb 25, 2017
Curatorial Project's conceptual installation, City of Ideas: Architects' Voices & Visions opened Oct 28 at the Chicago Design Museum.
City of Ideas is a traveling exhibition based on over 200 interviews with leading international architects that curator Vladimir Belogolovsky conducted since December 2002.
October 28, 2016 – February 25, 2017
City of Ideas in-progress installation: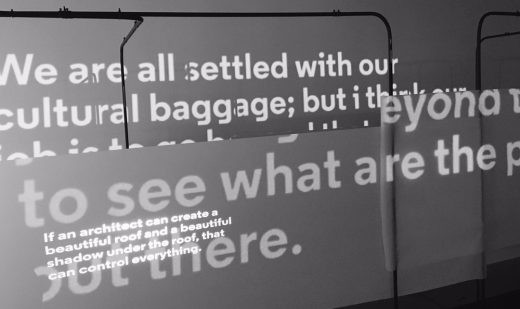 photo : Vladimir Belogolovsky
The Chicago installation was designed in collaboration with the Chicago Design Museum; it features 10 voices from 10 global cities:
Madrid: Antón García-Abril & Débora Mesa (Ensamble Studio)
Los Angeles: Thom Mayne (Morphosis)
Vienna: Wolf Prix (Coop Himmelb(l)au)
Chicago: Jeanne Gang (Gang Studio)
São Paulo: Paulo Mendes da Rocha
London: Will Alsop (aLL Design)
New York: Peter Eisenman
Sydney: Glenn Murcutt
Tokyo: Kengo Kuma
Berlin: Zvi Hecker
Curatorial Project is a 501(c)(3) not for profit organization based in New York City
Intercontinental Curatorial Project
2785 West 5th Street, 11F
Brooklyn, NY 11224
Tel. 718.415.9646
www.curatorialproject.com / http://www.chidm.com/exhibitions/
e-flux Architecture Event in NYC
Refugee Heritage, a new project by DAAR
The Architecture of Exile IV. B: February 24, 7pm, with Suad Amiry, Thomas Keenan, Jorge Otero-Pailos, and Alessandro Petti and Sandi Hilal; moderated by Nikolaus Hirsch
e-flux, 311 East Broadway, New York, NY 10002
e-flux New York Architecture News
www.e-flux.com/architecture/refugee-heritage/
Everything Architecture, centre d'architecture – arc en rêve, Bordeaux, France
3 Nov 2016 – 12 Feb 2017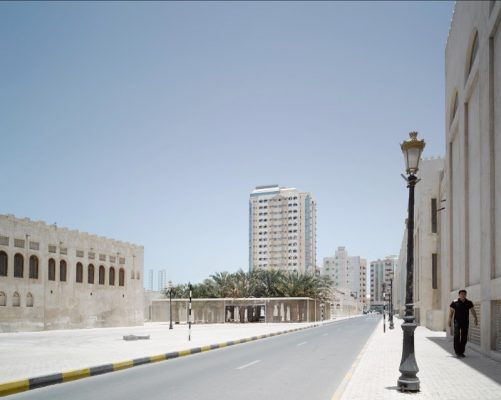 image from architect
OFFICE Kersten Geers David van Severen
A coproduction between:
BOZAR
arc en rêve centre d'architecture
Architectural Association School for Architecture
Thursday 3rd of November 2016 until Sunday 12th of February 2017, at arc en rêve centre d'architecture
7 Rue Ferrère, Bordeaux 33300, FR
Vernissage on 3/11 from 18:30 (open to the public).
And from 4/11 until 12/2/'17 open daily from
11:00 until 18:00 (Wednesdays until 20:00)
Wolf D. Prix Workshop, Ajman University
5 – 8 Feb 2017
An architectural workshop by the internationally renowned architect Wolf D. Prix(Coop-Himmelblau), at Ajman University:
Series of Architecture Workshops by Architects & Designers
Workshop 12
"High Density vs Low Density"
by Wolf D. Prix, Coop-Himmelb(L)au
5 – 8 February 2017
Department of Architectural Engineering, College of Engineering, Ajman University, UAE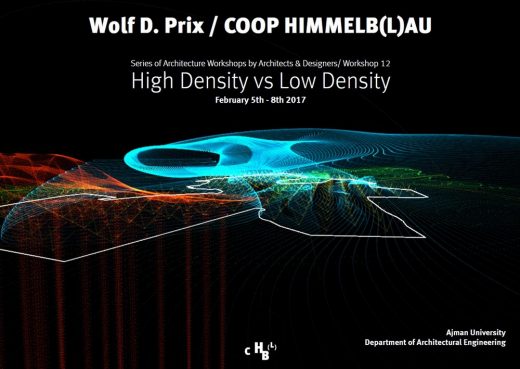 Arrival: Saturday 4 February at 1:00 pm
Day 1 (Sunday 5 Feb. 2017):
Workshop: 9:00 – 12:00 and 13:00 – 16:00.
Day 2 (Monday 6 Feb. 2017):
Workshop: 9:00 – 12:00 and 13:00 – 16:00.
Day 3 (Tuesday 7 Feb. 2017):
Workshop: 9:00 – 12:00 and 13:00 – 16:00.
Day 4 (Wednesday 8 Feb. 2017):
– Public Lecture by Wolf D. Prix: "THE HIMMELB(L)AU PROJECT ,"
at Dubai Municipality, 11:00 am.
– Final Presentations and Certificates at Ajman University: 2 – 5 pm.
Departure: Thursday, 9 February at 6:50 pm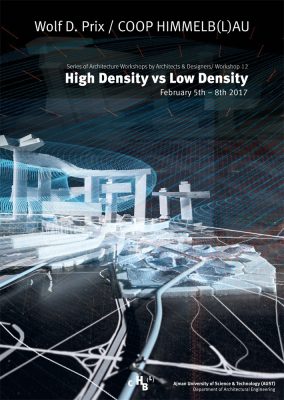 * Participants will receive participation certificates signed by Wolf D. Prix and the Dean of
College of Engineering.
* The workshop will be later documented in a book which includes all participants' projects,
names, and photos. Each participant will receive later two copies free. In addition,
participants will get free copies of all books we have printed so far for previous workshops.
* Participants will be working in groups. Number of participants is limited.
* Registration Fee for the workshop: ALL students and AUST graduates 1500 AED; Non-
AUST graduates 1700 AED. Participants from outside AUST can pay when they are in Ajman.
* Application Forms are available at the Finance Department, J2 building, ground floor.
* One instructor from each university/institute can participate (free of charge) as co-supervisor
when two or more students from the same institute register for this workshop.
For more information and registration please contact workshop coordinator:
Dr. Jihad Awad: [email protected], [email protected]
Erosion – exhibition, Copenhagen, Denmark
13 Jan – 12 Feb 2017
Erosion – Spacial interpretations from the synthetic landscape called Denmark
An exhibition by architect Morten Sylvest Nøhr
13th of January – 12th of February 2017
About the exhibition:
The intense cultivated danish landscape is shaped by the automated agriculture production, as well as small pockets of synthetic nature. The cities and suburbs are eroding the land with their everlasting need for fresh foods and fossil fuels.
To maximize food production a 1 million km. net of pipe drainage have been build into the fields, providing an efficient underground megastructure supporting the surface machinery of GPS navigated tractors and unmanned farming drones.
Small pockets of nature have been designed by public domains or private initiatives to facilitate a controlled escape that brings back memories of unspoiled forests and romantic walks on long deserted sand beaches.
Erosion is everywhere, taking place on different levels; from physical to psychological. The exhibition explores these levels through drawings, models, texts and installations.
The exhibition is supported by Statens Kunstfond.
Morten Sylvest Nøhr holds a Master in architecture from the Royal Danish School of Fine Arts, School of architecture. In the past 5 years he has explored the Danish countryside through numerous hikes and bike trips. In 2014 he did a 1000 km. long hike, collecting a diverse pile of interviews, photos and drawings for the ongoing study of the synthetic landscape called Denmark.
LETH & GORI, Absalonsgade 21B, Copenhagen V 1658, Denmark
Diversity + Community 2017 Architecture Conference, Australia
10 – 12 Feb 2017
Date: 10th – 12th February 2017
Cost: AUS$745 (including GST)
Student Fee: AUS$375 (including GST, student card required at entry)
including all social events, and the tour of the Australian Islamic Centre Mosque – but excluding accommodation and meals.
Booking: Book through Eventbrite. One fee package only, due to seating limits, no one day tickets.
Location: all events will be centred at the National Gallery of Victoria, (NGV) 108 St Kilda Road and a short walk away from NGV Australia Federation Square – beside Flinders Street Station
Exhibition: the exhibition 'Architecture of Faith' on Glenn Murcutt's Australian Islamic Centre and Mosque, will be showing at the NGV Australia, which is located separately at Federation Square, closing 19 February. It is envisaged people can visit in their own time before or during the conference. Entry is free.
Accommodation: not included.
CPD Points: AIA Refuel 11 Formal 3 Informal
Website: Diversity + Community 2017 Architecture Event
TOM WOLSELEY, Roaming ROOM, 24 Manchester St, London, UK
12-28 Jan 2017
The exhibition runs from Thursday 12 January – Saturday 28 January Thursday-Saturday 12-6pm.
It will include a screening of the film, research material and photographs from around southeast London of the city and the Shard.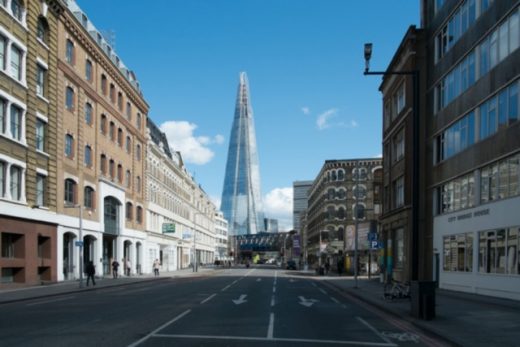 Tom Wolseley's exhibition is the summation of 2 years research into the spectacle and dynamics of capital in the city through an exploration of the Shard, as a building and spectacle, and the production of a film Vertical Horizons: The Shard and the City.
Vertical Horizons is a meditative film about Western Europe's tallest building, The Shard. Artist filmmaker Tom Wolseley juxtaposes views of The Shard from different vantage points around South London with contrasting narratives about the building and his own response to living in its shadow. The film asks questions about the relationship between the individual and larger global dynamics that are manifesting themselves in the changing landscapes of capital cities like London.
Does 'showing that London is open for business' produce these iconic buildings that are less products of capital than conservative political ideologies? In turn are these architectural projections of an imagined future and present ideologies predicated on nostalgic national and personal modes of identification? Ultimately the film speculates on whether we are in the midst of a re-functionalising of the built environment from cities once understood as places of habitation for people to storage containers for insecure financial assets.
Roaming ROOM, 24 Manchester Street, London W1U 4DJ ; Phone 07831193014
Dallas Architecture Forum Event, Dallas, Texas, USA
Jan 26, 2017
Dallas Architecture Forum
Presents STATE OF THE ARTS Special Lecture
UPDATE on the DALLAS ARTS DISTRICT
by
Distinguished Educator, Architect and Creator
of the New Dallas Arts District Master Plan Alex Krieger
Thursday, 26 January 2017 at Dallas Museum of Art
In Partnership with State of the Arts (KERA and DMA)
He and his team have produced a new community development plan for the Dallas Arts District, which supersedes the approximately 30-year-old Sasaki Plan that provided the initial framework for the 17 blocks between Uptown and Downtown.
Jerome Weeks, Senior Arts Producer-Reporter with KERA's Art&Seek will moderate a discussion with Alex Krieger, Principal at NBBJ and Professor in the Harvard Graduate School of Design, and Peer Chacko, Chief Planning Officer for the City of Dallas, as they review the updated plan. The discussion about the Arts District will also include the broader context of Dallas and the other emerging creative centers across our city, as well as the changing attitudes of American culture towards cities and urbanism.
Krieger will speak on Thursday, January 26 at 7 p.m. in the Horchow Auditorium at the Dallas Museum of Art.
"Alex Krieger is an outstanding educator, architect and sought-after consultant to city officials and planning staffs. He was appointed by President Barak Obama to the U.S. Commission of Fine Arts," stated Nate Eudaly, Executive Director of the Dallas Architecture Forum. "His new plan for the Arts District will create a more engaging environment in which to enjoy the arts and should provide a program of great interest to the Dallas community."
The lecture will occur at 7 p.m. on December 26. There will NOT be a reception for this special State of the Arts event. Admission is FREE for Forum, KERA and DMA members. General Admission is $5 for this special program. Tickets can be purchased at the door before the lecture. No reservations are needed to attend Forum lectures. Dallas Architecture Forum members receive free admission to all regular Forum lectures as a benefit of membership, and AIA members can earn one hour of CE credit for each lecture. For more information on the Dallas Architecture Forum, visit www.dallasarchitectureforum.org or call 214-764-2406.
Season Benefactors for the Dallas Architecture Forum's 2016-2017 Season are Briggs-Freeman Sotheby's International Realty, and Maharger Development | Reggie Graham. Winter Series Benefactors are Architectural Lighting Alliance, Corgan Associates and modmedia, inc//moderndallas.net.
ALEX KRIEGER
PRINCIPAL, NBBJ
PROFESSOR, HARVARD GSD, BOSTON
26 January 2017
Thursday, 7:00 pm
Horchow Auditorium, Dallas Museum of Art
NOTE: There will NOT be a reception for this State of the Arts special event.
In Partnership with State of the Arts (KERA and DMA)
Alex Krieger, FAIA, has combined a career of teaching and practice, dedicating himself in both disciplines to understanding how to improve the quality of place and life in our major urban areas. Mr. Krieger is a distinguished professor at the Harvard Graduate School of Design. He has served as Chairman of the Department of Urban Planning and Design, as Director of the Urban Design Program, and as Associate Chairman of the Department of Architecture. In addition to design studios and seminar courses at the GSD, he teaches a general education class on the evolution of American cities at the College. He has been honored three times as one of the outstanding teachers at Harvard University. Design Intelligence Magazine's annual national survey has named him one of seven "Architectural Educators of the Year."
Krieger is a principal at NBBJ, a global architecture and planning firm. Offering services in architecture, urban design and planning, the studio, formerly Chan Krieger Sieniewicz, has served a broad array of clients in numerous cities worldwide, focusing primarily on educational, institutional, healthcare and public projects in complex urban settings. Krieger is a frequent advisor to mayors and their planning staffs, and serves on a number of boards and commissions. Among these: Director of the NEA's Mayor's Institute in City Design; Boston Civic Design Commission; Providence Capital Center Commission; and the New England Holocaust Memorial committee. President Barack Obama appointed Mr. Krieger to serve on the U.S. Commission of Fine Arts. Alex Krieger has been involved in various planning projects in Dallas over the past years, and is currently working on a new plan for the Arts District in Dallas.
www.nbbj.com/people/alex-krieger
www.gsd.harvard.edu/person/alex-
RIBAJ breakfast debate, London, UK
26 Jan 2017
Upcoming architectural events:
26 Jan RIBAJ breakfast debate: Taking another look at the EU referendum
28 Feb BIM CPD: Aluminium Facade Systems – modelling, design, construction standards and collaboration
AluK Design Studio, 5-11 Worship Street, London, EC2A 2BH
www.alukdesignstudio.co.uk
Architectural Conservation Masterclass, Edinburgh, Scotland
40th annual series of Architectural Conservation Masterclasses starting on Thursday, 26 January and featuring leading national and international experts in conservation and connected disciplines.
This first masterclass is organised jointly with Europa Nostra UK:
Thursday, 26 January 2016, 5.30 – 7.00pm (followed by a wine and nibbles reception).
Adam House Lecture Theatre, 3 Chambers Street, Edinburgh EH1 1HR
Construction in Wood, Barcelona, Spain
18-24 Jan 2017
New intensive course "Construction in Wood"
The UIC Barcelona School of Architecture has organised a new course entitled Construction in Wood, an intensive course about current wood construction systems. The aim is, by analysing real cases, to provide students practical information about the possibilities of building with wood, the different types and systems and the manufacturing process.
Open to students from years three through five, from all universities.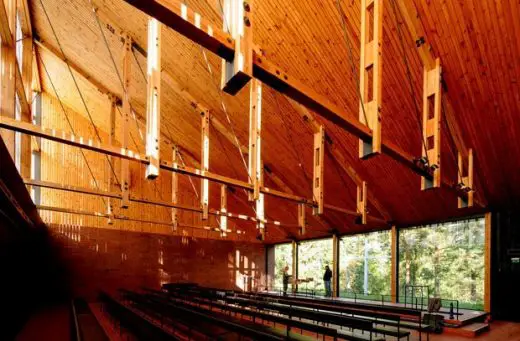 Teaching staff:
David Rifà, a specialist in wooden structures
Marta García-Orte, architect and lecturer at the UIC Barcelona School of Architecture.
Timetable: Every afternoon from 18-24 January 2017
Credits: 1 ECTS
Price: €180
Location: Campus Barcelona, School of Architecture
Contact Details: Isabel Moreno [email protected] +34 93 254 18 00
Ace interface 2016 Architecture Event – in four cities in India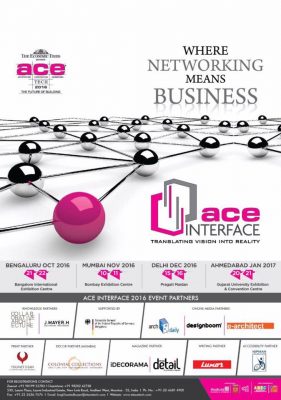 COLLABORATIVE ARCHITECTURE (India) with Jürgen Hermann Mayer (Germany) architect and artist
Architecture Events 2016 Archive
Scotland Build 2016, SECC, Glasgow, Scotland
23 + 24 Nov 2016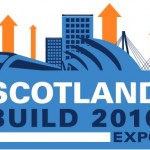 Scotland's only dedicated construction exhibition focusing on Scotland's construction boom.
lightspace dot london 2016, UK
23rd & 24th November 2016
lightspace dot london – a unique combination of innovation, discussion and inspiration which brings architects and the lighting design community together to share ideas and inspiration.
UK's biggest architectural lighting event.
Specifi Architecture Events, UK, from 20 Sep to 24 Nov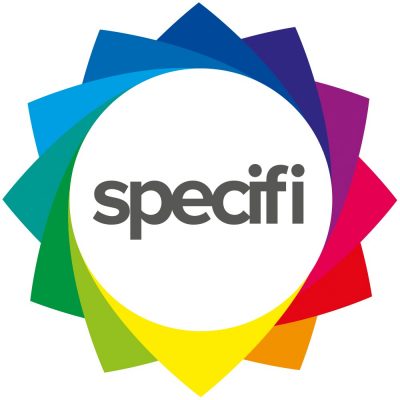 Specifi London – 24 Nov at The Crypt on the Green
Guest speaker – Michael Pawlyn
2016 Neutra Award – Carme Pinós, California, USA
Nov 14, 2016, 6:30 pm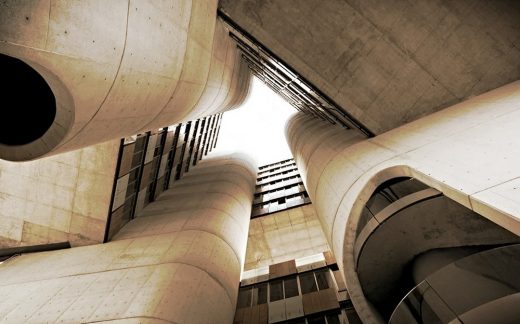 The Society of Artists in Architecture Inaugural Exhibition, Central London, UK
31 Oct – 5 Nov 2016
The Framers Gallery, Windmill Street, Fitzrovia, London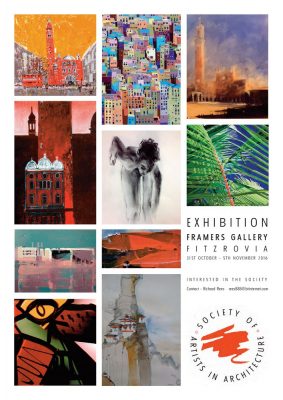 The Society of Architect Artists (SAA) was a well-loved and successful Society which ceased exhibiting in 2000. It may be remembered as exhibiting frequently at the RIBA Florence Hall from the mid 1970's to the late 1990's. It has now been reformed by a group of former Committee Members and they have set up a new website, http://www.socaa.co.uk for the relaunched Society that is live.
The first exhibition of this newly formed SocAA – now called 'The Society of Architects in Architecture' (to include a wider range of architectural professionals), will have work by former Fellows of the SAA, and some new young and invited members to create an interesting and varied exhibition. A prize will be given at the exhibition to encourage artists under 35.
This small inaugural exhibition is at the Framers' Gallery in Windmill Street, Fitzrovia, from the 31st October to 5th November 2016. The SocAA Committee hopes it will establish the SocAA credentials and set it on the course of developing an exciting and engaging new Society. It has the potential to be a platform for the debate on the relationship between art and architecture.
The former SAA was part of a European group of like-minded Architect/Artist Societies under the umbrella title of Ligne et Couleur and the SocAA will re-join this group in due course. We are looking to promote two exhibitions a year, some of which will be themed, and will keep the profession in touch with our progress.
The Society of Artists in Architecture Exhibition
Contact Richard Rees [email protected] or Stephen Bragg [email protected]
for more information and invitations to the opening night – 6.00 pm on the 31st October.
Harry Seidler: Painting Toward Architecture, Australian Embassy, Paris, France
until Nov 4:
Harry Seidler: Painting Toward Architecture
International Conference on Competitions, Leeds, UK
27 – 29 Oct 2016
The sixth International Conference on Competitions (ICC), examining experimentation within architecture competitions, is set to take place at Leeds Beckett University in October.
Architecture competitions are open calls to compete for the best design or idea in response to a brief presented by a client. This can be managed through an established organisation, such as the Royal Institute of British Architects (RIBA). An example of buildings that have originated through the competitions process include the Royal Armouries, Wembley Stadium, and the Millennium Bridge in the UK; and, internationally, the Centre Pompidou in Paris and the Sydney Opera House.
Dr Maria Theodorou, Senior Lecturer in Architecture at Leeds Beckett University and co-organiser of the event, explained: "The purpose of ICC 2016 is to offer a window into current interdisciplinary research on the topic of architecture competitions. In recent years we have, alongside the standard process of architecture competitions used for the procurement of buildings, seen, and continue to see, a surge of competitions which do not seek to produce a building or an architecture structure, but aim instead to raise awareness and pinpoint current social, political, technological issues in our cities. These aim to entice experimentation by reformulating and resetting the very terms and conditions within which a problem is posed or arises. Moreover, concerns over competitions exploiting the unpaid work of the contestants have also been voiced."
The Rose Bowl building at Leeds Beckett University: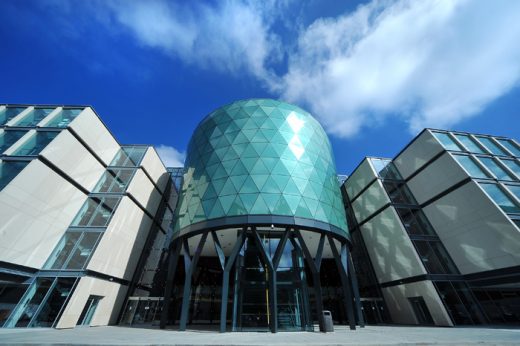 For more information and to register on this free event, please go to http://www.leedsbeckett.ac.uk/icc2016/
Architecture Events in 2016 Archive
San Francisco Architecture Events
Rice Design Alliance Events, Texas, USA
UB School of Architecture & Planning Buffalo Events, NY, USA
Architectural Association Architecture Events, England, UK
AA School Architecture Events
ArchiLab Architecture Symposiums, Orléans, France – two events
The Turbulences FRAC Centre Event
Faculty of Architecture University Hong Kong Events, China
Bartlett School of Architecture Event, London, England
Bartlett School of Architecture Alumni Social
Wates House, 22 Gordon St, London
Join fellow alumni for an informal social event to celebrate the New Year. 2014 is an exciting year for The Bartlett as the long-awaited refurbishment of Wates House begins. Get an update on the Wates House project from Professor Alan Penn, Dean of the Bartlett Faculty of the Built Environment, and hear about our new plans for future alumni activities.
V&A Architecture Events, London, UK
University of Melbourne School of Design Architecture Event, Melbourne, Australia
Events for the World Architecture Events in 2016 and 2017 page welcome