Dallas Museum of Art International Design Competition 2023, Texas architecture, US building contest images
Dallas Museum of Art International Design Competition, TX
April 27, 2023
Dallas Museum of Art International Design Competition Shortlist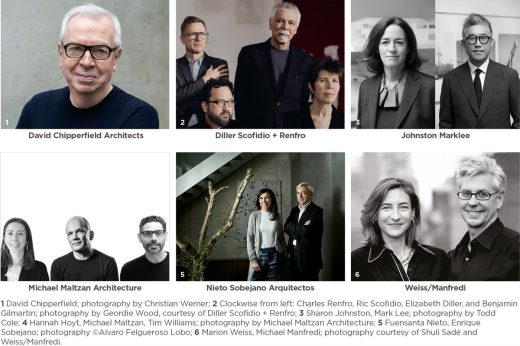 photograph courtesy of Dallas Museum of Art
The Dallas Museum of Art (DMA) today announced the shortlist for the Reimagining the Dallas Museum of Art International Design Competition:
Dallas Museum of Art Design Competition Shortlist
February 20, 2023
Architects Contest in Texas, USA
Address: 1717 N Harwood St, Dallas, TX 75201, United States of America
Dallas Museum of Art exterior: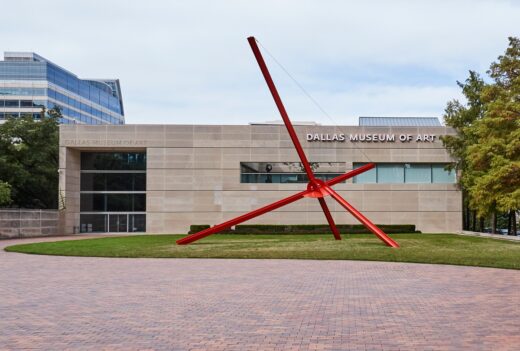 image courtesy of Dallas Museum of Art
Dallas Museum of Art International Design Competition, Texas
Reimagining The Dallas Museum of Art International Design Competition Launches
Design competition starts process to revitalize the Dallas Museum of Art (DMA), one of North America's leading art museums.
• US, international, emerging and established firms invited to participate
• A public exhibition of design concepts will be held in summer 2023
• Initiative will expand the Museum's gallery space with new addition(s) and reorganize the Museum's internal spaces, circulation, and entrances, while also upgrading the existing building
• No design required at the first stage − architect-led multidisciplinary teams asked to submit details of project approach, team composition, and experience
• Five finalist teams to receive US$50,000 honorarium for concept designs along with up to US$10,000 expenses
• Deadline for first stage responses is Wednesday, March 15, 2023
DALLAS, TX – February 2023 – The Dallas Museum of Art (DMA) and design competition organizers Malcolm Reading Consultants (MRC) today launch the global search for a dedicated and gifted architect-led team to reimagine the Museum's campus.
The DMA's Eugene McDermott Director Dr. Agustín Arteaga said:
'This is a pivotal moment for the DMA. With our global collection of more than 26,000 artworks from all cultures and time periods, we are one of the most iconic cultural bodies in the city of Dallas. The campus was thoughtfully designed for the time with many good qualities but also presents challenges. Today we are no longer able to accommodate the exponential growth of our collections and are forced to keep masterworks hidden from the public due to limitations on space. It is time for our building to evolve to meet the current and future needs of our diverse and expansive collections and communities.
Dallas Museum of Art Flora Street Entrance: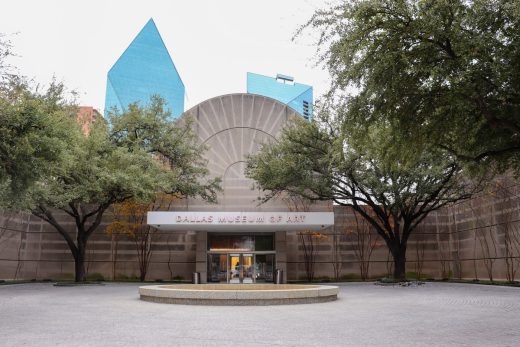 image courtesy of Dallas Museum of Art
'We enthusiastically welcome the addition of flexible and usable gallery space and services that can empower us to display new narratives with the global icons in our possession. The DMA looks forward to better integrating the Museum into the urban fabric of Dallas, while serving as a leader in confronting environmental challenges. In an era where the museum of the 21st century is still being defined, we look to set the standard. We look forward to working with a team that will join us in our mission to be a dynamic connector where people of all cultures feel welcomed and embraced in our thriving city.'
The architecture competition is open to all local, regional, national, and international firms.
Full details of the competition and how to enter are available on the dedicated competition website at https//:competitions.malcolmreading.com/dallasmuseumofart
Alex Da Corte, Rubber Pencil Devil, 2018 exhibited at the DMA: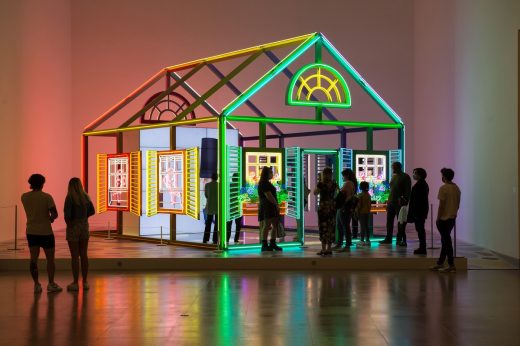 image courtesy of Dallas Museum of Art
Located on a prime site in downtown Dallas, the DMA, the anchor of the Dallas Arts District, seeks an architectural reinvention to enable the Museum to better serve the diverse city of Dallas and create additional gallery space to accommodate its expanding collection including several forthcoming bequests that will add thousands of works.
The collection, which has benefitted from generous civic benefactors, currently includes 26,500 works and spans 5,000 years of history, representing a full range of world cultures. The collection is notable for important holdings of the arts of ancient Americas, Africa, and South Asia, and in European and American painting, sculpture, and decorative arts, as well as one of the most important collections of modern and contemporary art in the United States.
The competition program, which will strengthen the DMA's work with its communities and reaffirm the Museum's connection to surrounding neighborhoods, envisages an addition/s that would add flexible galleries. The Museum also requires a reorganization of internal space, circulation, and entrances, as well as a comprehensive modernization framed within a thoughtful sustainability strategy.
Competitors should be aware that the Dallas Arts District is key to Dallas' identity as a nexus of culture, creativity, inclusivity, and dynamism and is an economic engine for the city.
The competition will feature a public exhibition in summer 2023 of the concepts created by the shortlisted firms. The DMA looks forward to inviting the community to provide feedback at that time. The competition process is being led by an Architect Selection Committee of community members, which is Co-Chaired by trusted community leaders Jennifer Eagle and Lucilo Peña. A full list of members can be found at the conclusion of this article.
Jennifer Eagle and Lucilo Peña, said: 'The DMA and its Architect Selection Committee is committed to an open process and looks forward to involving our community to reimagine the future of the DMA together. We are thrilled by the prospect of assembling a world-class team to bring this next great chapter to life.'
Opened in 1984, the original campus by Edward Larrabee Barnes was surrounded by empty lots and warehouses. Over the nearly four decades since its opening, the neighborhood around the DMA has grown and evolved, including the expansion of the Arts District, the addition of Klyde Warren Park to the north, and the construction of new residences, restaurants, and offices.
Barnes' austere Modernist design in Indiana limestone forefronted elegance and calm dignity. Today, the DMA needs to re-present and enliven its spaces to relate to a more open and inclusive society with changing visitor expectations.
Malcolm Reading, Competition Director, said:
'Barnes' campus has a marvelous site and has kept its monumental calm as the Dallas Arts District has matured around it. That it is now surrounded by vibrant arts organizations such as the Nasher Sculpture Center, the Morton H. Meyerson Symphony Center, and the AT&T Performing Arts Center speaks of the inspiration seeded here.
'This will be a fascinating architectural challenge for the competition finalists. The campus needs to have a strong presence and be an inviting space. But also, be less complex internally, easy to navigate and use.
'The Museum is committed to an open process that will result in finding the right partner for the project − we encourage responses from emerging practices as well as established studios.'
The estimated project budget is circa US$150-175m. The Museum will look to both public and private funding sources with a funding campaign due to launch later this year.
Dallas Museum of Art Eagle Family Plaza entrance: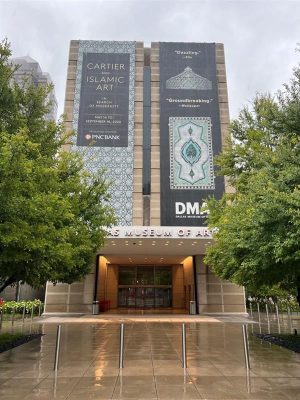 image courtesy of Dallas Museum of Art
Dallas Museum of Art Design Competition Format
The official language of the competition is US English. No design is required at the first stage — rather designers will need to study the Search Statement (available on the competition website) and submit their approach to the project, team composition and relevant experience, as well as company details, through a digital form.
The competition requires integrated multidisciplinary design teams comprising as a minimum: lead design architect, landscape architect, exhibition designer, and engineering disciplines including structural, services and sustainability.
Five teams will be shortlisted, and each will receive an honorarium of US$50,000 and expenses of up to US$10,000 for their design work when the competition concludes with the selection of the winner.
Non-Texan US and international teams should have a team member registered to practice in the State of Texas; the competition encourages creative design collaborations.
Dallas Museum of Art International Design Competition, Texas, USA – Contest Information
The finalists' proposals will be judged by the DMA's Architect Selection Committee which comprises:
• Jennifer Eagle, Architect Selection Committee Co-Chair
• Lucilo Peña, Architect Selection Committee Co-Chair; Former Trustee; President of Development, Billingsley Company
• Agustín Arteaga, The Eugene McDermott Director, Dallas Museum of Art
• Zaida Basora, FAIA; Executive Director, The American Institute of Architects – Dallas
• Mary McDermott Cook, Trustee
• Jeff Ellerman, Chairman of the Board of the Trustees; Vice Chairman CBRE
• Marguerite Steed Hoffman, Former Trustee
• Darren L. James, FAIA; NOMA; President, KAI Enterprises
• Howard Rachofsky, Former Trustee
• Catherine Marcus Rose, Trustee and Former President of the Board of Trustees
• Deedie Rose, Trustee
• Jennifer Scripps, President and CEO Downtown Dallas, Inc.
• Gowri Sharma, President of the Board of Trustees
• Gayle Stoffel, Trustee
The deadline for first stage responses is: 10:00 CDT (GMT-5) Wednesday, March 15, 2023.
The competition's second stage will start in spring 2023; the winner announcement is expected in summer 2023.
Dallas Museum of Art
Established in 1903, the Dallas Museum of Art (DMA) is among the 10 largest art museums in the United States. With a free general admission policy and community outreach efforts, the DMA is distinguished by its commitment to research, innovation and public engagement. At the heart of the Museum and its programs is its global collection, which encompasses 26,500 works and spans 5,000 years of history, representing a full range of world cultures.
Located in the nation's largest arts district, the Museum acts as a catalyst for community creativity, engaging people of all ages and backgrounds with a diverse spectrum of programming, from exhibitions and lectures to concerts, literary events and dramatic performances. The DMA is an Open Access institution, allowing all works believed to be in the public domain to be freely available for downloading, sharing, repurposing and remixing without restriction.
For more information, visit dma.org.
The Dallas Museum of Art is supported, in part, by the generosity of DMA Members and donors, the National Endowment for the Arts, the Texas Commission on the Arts, and the citizens of Dallas through the City of Dallas Office of Arts and Culture.
Malcolm Reading Consultants
Malcolm Reading Consultants (MRC) is a strategic consultancy that helps clients to imagine and define contemporary environments, both built and natural. MRC is the leading specialist in devising and managing design competitions internationally. MRC believes in the power of design to create new perceptions and act as an inspiration.
MRC has run over 200 design competitions in settings including Antarctica and Australia; London and Washington, D.C.; Oxford and Cambridge; and Houston and Riyadh, for extraordinary and emblematic projects representing over $12 billion of construction value. Uniquely, our team provides a total service encompassing the project vision; search; organization; administration; and assessment.
Recent work includes competitive selection for the National Gallery (London); Illuminated River Foundation (London); Science Island (Lithuania); Houston Endowment (USA); New College (Oxford); Butrint National Park (Albania); and the Royal College of Art (London).
malcolmreading.com
Dallas Museum of Art International Design Competition, Texas, USA, images / information received 190223 from MRC
Location: 1717 N Harwood St, Dallas, TX 75201, USA
Dallas Museum and Art Gallery Buildings
Dallas Museum and Art Gallery Building Designs – recent selection on e-architect:
Dallas Center for Performing Arts – The Dee and Charles Wyly Theatre
Design: Joshua Prince-Ramus / Rem Koolhaas, OMA
Wyly Theatre Dallas – AT&T Performing Arts Center
Perot Museum of Nature & Science
Design: Morphosis
Perot Museum of Nature & Science Dallas
Dallas Architecture
Dallas Buildings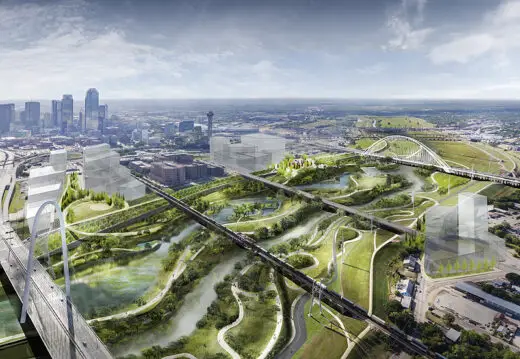 image courtesy of architects
Texas Architecture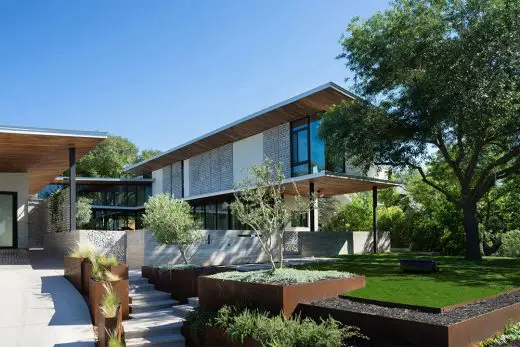 image from Chicago Athenaeum
DRIFT
Design: sculpture by Gerry Judah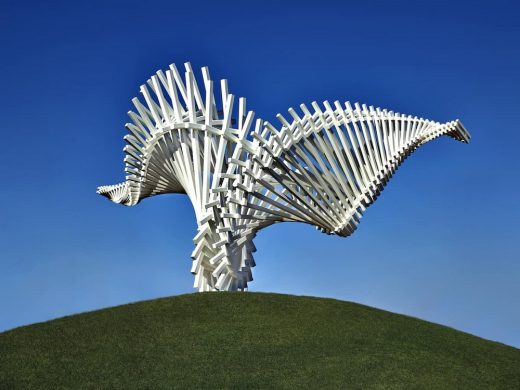 photo : Dan Sellers
DRIFT, Dallas, Texas
The Independent, Austin – the tallest residential building West of the Mississippi
Design: Rhode Partners, Architects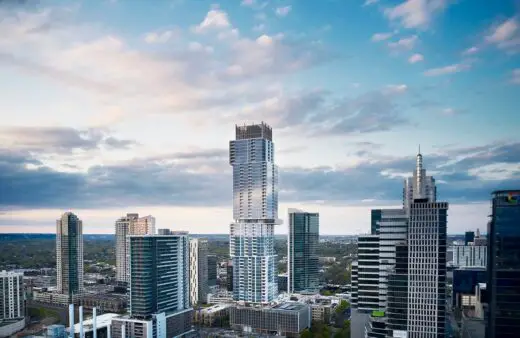 photograph Courtesy Rhode Partners, photo by Nick Simonite
The Independent Austin Skyscraper
RealPage Headquarters, Lakeside Boulevard, Richardson
Architects: HGA San Francisco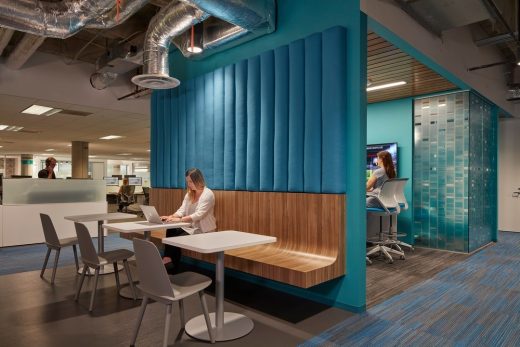 photo : Benny Chan Photography
RealPage Headquarters Building in Dallas
Neighbouring State/Country Architecture to Texas
Buildings / photos for the Dallas Museum of Art International Design Competition, Texas page welcome