Architectural Association News, AA School London Architecture Education, Design Exhibition 2022
Architectural Association News
Updates for the Architectural Association, Bedford Square, London, England, UK
post updated 7 September 2022
The Future is a Journey to the Past: Stories about Sustainability, AA Gallery, London, UK
23 September – 29 October 2022
Architectural Association Exhibition in 2022
The Future is a Journey to the Past: Stories about Sustainability, an exhibition at the Architectural Association curated by Italy's leading practice, Mario Cucinella Architects.
The exhibition explores past and present notions of sustainability in order to develop the ecological thinking necessary to bridge the divide between the natural world and human activity – including, of course, architecture.
AA Gallery Architectural Association, 36 Bedford Square, London, WC1B 3ES, UK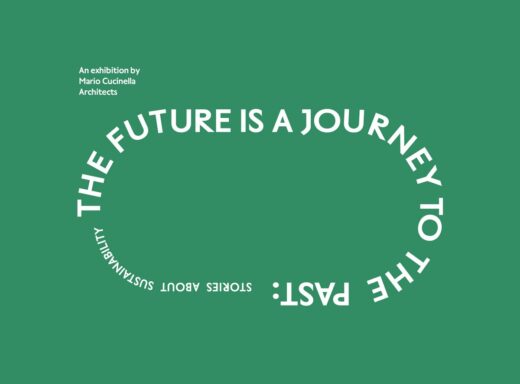 Exhibition dates: Friday 23 September – Saturday 29 October
Opening hours: Monday – Saturday: 10am – 7pm
Entry: Free
9 May 2018
Eva Franch i Gilabert Appointed as Architectural Association Director
Eva Franch appointed new Director of the Architectural Association
5 Mar 2018
New AA Director
Eva Franch i Gilabert to be Architectural Association Director
The AA Search Committee is delighted to announce the result of the ballot for the preferred candidate for new Director.
The AA School Community, comprised by students, academic and admin staff and members of Council has elected Eva Franch i Gilabert the winner, from a short-list of three candidates, by a majority vote of 67%, representing the highest majority received in a contested election since 1990.
A total of 876 members of the School Community voted, giving an election turnout of 81.3%, one of the highest levels of participation in Director elections over the last 30 years. Following this election result, the AA Council will carry out final contractual negotiations and formally announce the appointment of the new AA Director.
16 + 15 Feb 2018
AA Director Shortlist
Architectural Association Shortlist for AA Director
The AA School of Architecture currently does not have a permanent director. Samantha Hardingham has been interim director since Brett Steele left the position in 2016.
Public Shortlist for AA Director
The Search Committee is pleased to announce that the following candidates have been invited to stand for election as AA Director:
– Pippo Ciorra, Senior Curator of MAXXI Architettura in Rome, architect, critic, and professor
– Eva Franch i Gilabert, Chief Curator & Executive Director of Storefront for Art & Architecture in New York, architect, curator, and educator
– Robert Mull, Head of Architecture and Design at the University of Brighton, architect, educator, urbanist, and activist
Architectural Association on Bedford Square, London: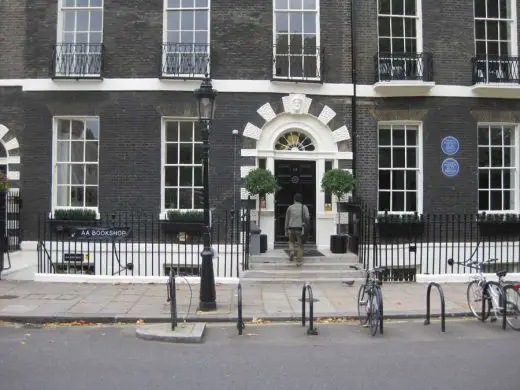 photograph © Adrian Welch
They will present to the school during the week commencing 19 February. For more details and a full schedule for the presentations and meetings with the School Community please visit search.aaschool.ac.uk
73 responses to the Call for Applications
– Initial list of 26 candidates
– 15 candidates for 1st round interviews
– 8 candidates for 2nd round interviews
– Of the 15 candidates in the 1st round there were individuals from Australia, North and South America, Europe, Asia and Africa with 9 men and 6 women
– In the 2nd round, there were 4 men and 4 women
Pippo Ciorra is an architect, critic and professor, who has served as a member of the editorial board of Casabella from 1996 to 2012. He collaborates with journals, reviews and national press and is author of many essays and publications.
Since 2017, Pippo is founder and chief editor of the scholarly publication Villard Journal published by Quodlibet and supported by the PhD school of IUAV. In 2011 he has published an overview of the conditions of architecture in Italy, Senza architettura, le ragioni per una crisi (Laterza) and has published monographic studies on Ludovico Quaroni (Electa, 1989), Peter Eisenman (Electa, 1993), and then essays on museums, city, photography and contemporary Italian architecture.
Pippo teaches design and theory at SAAD (University of Camerino) and is the director of the international PhD program 'Villard d'Honnecourt' (IUAV). He's been visiting professor at the school of architecture of IUAV, Ohio State University and Cornell University. He's a member of CICA (International Committee of Architectural Critics), advisor for the award 'Gold Medal of the Italian architecture' and former advisor for the Mies van der Rohe prize for architecture. He's been chairing or participating on juries for national and international competitions in the field of architecture, art and design.
After a frst participation to the 1982 Biennale of Architecture, he was curator for the Corderie in the 5th Biennale di Architettura di Venezia and involved as curator in many other editions.
In 2016 was part of then jury for the XV Architecture Biennale in Venice. He has curated and designed exhibitions in Italy and abroad. Since 2009, he is Senior Curator of MAXXI Architettura in Rome. Among his major exhibitions on contemporary architecture, Re-cycle, Energy, Erasmus Efect, Food.
In 2016 he co-curated the exhibition The Japanese House: Architecture and Life After 1945, which was exhibited at MAXXI, The Barbican in London and the MOMAT museum in Tokyo.
Piccole Utopie is a traveling show on ten Italian architects. He curates the Italian branch of YAP, the MoMA PS1 international programme for young architects and the annual festival Demanio Marittimo km.278, a project that brings together 70/80 guests and large attendance every year on an Adriatic beach for a night-long marathon in a space designed by students.
Eva Franch is an architect, curator, educator and lecturer of experimental forms of art and
architectural practice, who specialises in the making of alternative architecture histories and futures.
Since 2010, Franch is the Chief Curator and Executive Director of Storefront for Art and Architecture in New York. In 2014, Franch, with the project OfficeUS, an experimental office for the production of history, ideas and work, was selected by the US State Department to represent the US at the XIV Venice Architecture Biennale. Franch is currently professor at The Cooper Union School of Architecture.
Franch has taught at Columbia University GSAPP, the IUAV University of Venice, SUNY Buffalo, and Rice University SOA. In 2004, she founded her solo practice OOAA (Office of Architectural Afairs). She has received numerous awards, and her work has been exhibited internationally including FAD Barcelona, the Venice Architecture Biennale, and the Shenzen Architecture Biennale, among others. She has curated national and international projects including OUT, the 2014 Arquia Proxima biennial competition and Borders, the 2011 Think Space concept competition programme.
At Storefront, some of her recent projects include Architecture Conficts, Letters to the Mayor, World Wide Storefront, the Competition of Competitions, Storefront TV , the Storefront International Series, and the publication series Manifesto. Exhibitions include Sharing Models; Measure; POP: Protocols, Obsessions, Positions; Aesthetics-Anesthetics; Past Futures, Present, Futures; No Shame: Storefront for Sale; and Being. Her latest initiative, the New York Architecture Book Fair, will be presented in 2018.
Franch has lectured internationally on art, architecture, and the importance of alternative practices in the construction and understanding of public life at more than ffty educational and cultural institutions around the globe. Franch has been a member of international juries and nominating and advisory boards including the Hong Kong Design Trust, Ideas City, +Pool and the YAP PS1-MoMA in New York. Franch's work has appeared in the form of articles or interviews in journals, newspapers and publications worldwide. Recent publications by Franch include Agenda (2014), Atlas (2015) and Manual (2017) published by Lars Muller as part of OfficeUS. Upcoming publications include The Book of Architecture Books and Letters to the Mayor.
Robert Mull was a student at the AA, was a member of NATO (Narrative Architecture Today) and taught at the AA frst in the Intermediate School and then in Diploma Unit 10 until 1999. In 2000 he became head of the then UNL School of Architecture and in 2010 led the bringing together of two faculties to form The Cass (Sir John Cass Faculty of Art, Architecture and Design) known afectionately as the 'Aldgate Bauhaus' where he was both Dean and Director of Architecture and founding tutor to the Free Unit until 2016.
Robert has taught widely, holding visiting professorships in Vienna and Innsbruck. In 2012 he co-founded the Moscow School of Architecture (MARCH) where he is honorary Professor. He has also helped architecture schools to evolve and reform: in Seoul, Africa and Sweden and now in the Ukraine and Brighton.
After the Cass, Robert was appointed as Professor of Architecture and Design and Head of School at the University of Brighton and as the Director of Innovation at London-based urban design practice Publica. He is also currently visiting Professor at Umeå University, Sweden.
In May 2016, Robert co-curated the AF's 'Papers' festival at the Barbican Centre documenting the art, culture and architecture of the refugee crises and also curated two exhibitions about the Calais Jungle in the foyer of the Royal Festival Hall. Robert was cocurator of the 'Rip it Up and Start Again' series and helped initiate the 'Turncoats' and 'Twins' debates. Recently Robert has collaborated with Alexander Brodsky for Drawing Matter's 'Sheds' at Hauser and Wirth, Somerset and has co-curated the 'Art as Labour' programme at Nikola Lenivets outside Moscow.
Robert is a trustee of the Architecture Foundation and of the London School of Architecture; he is a former member of AA Council and former head of the body representing UK schools of architecture. He is an active researcher and has overseen research with a particular emphasis on design and practice as research and has judged many research and design awards.
Robert is currently running the Global Free Unit with international educational, NGO and institutional partners focusing on live projects within the refugee crisis and disadvantaged communities and other institutions such as prisons, schools and arts organisations. Last week saw the launch of the new union supporting architecture workers and students of which Robert is a co-founder.
Website: Architectural Association School of Architecture
Bedford Square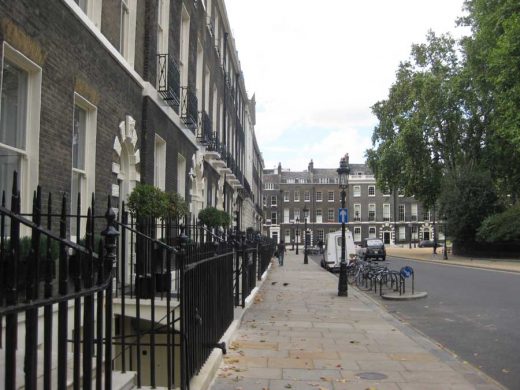 photo © Adrian Welch
26 Jun 2017
AA Project Review 2017
Architectural Association Project Review
Review by architect Eleonora Nicoletti, one of e-architect's London architecture guides:
Architectural Association (AA) School of Architecture, 36 Bedford Square, London WC1B 3ES, UK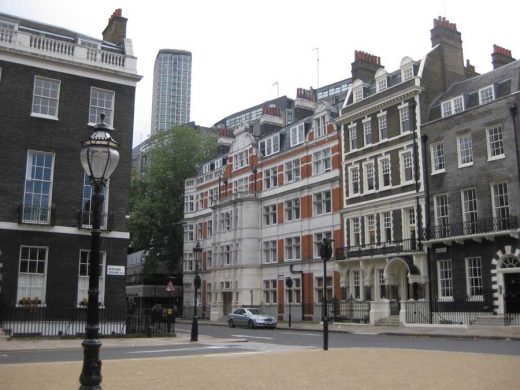 photo © Adrian Welch
AA Events : current events at Architectural Association – external link
Phone: +44 20 7887 4000
Location: 36 Bedford Square, Fitzrovia, London WC1B 3ES, UK
London Architecture
London Architecture Design – chronological list
Bartlett School Exhibition: London School of Architecture
AA Visiting School nanotourism, Slovenia
A project called Gastronomy at KSEVT, which was developed as part of the AA Visiting School nanotourism in Vitanje, 2016.
AA Visiting School nanotourism
AA Milan Summer School, Italy
'nature does not exist' ecoLogicStudio @ Cornell University:



image : student_Sonny Eric Xu
AA Milan Summer School
Visiting School – organized by Architectural Association with ecoLogicStudio in Milan, Italy
ARCHIZINES



photograph : Sue Barr
AA School Exhibition
Concrete Geometries
Symposium 'Concrete Geometries – Spatial Form in Social and Aesthetic Processes' which will take place at the Architectural Association on 15th October 2010 for possible inclusion in your calendar.
Architectural Association (AA) School of Architecture – Concrete Geometries
Charles Jencks



photo from The Architectural Association School of Architecture
Comments / photos for the AA School Events – Architectural Association Architecture Event page welcome