Lisbon Architecture Triennale Competition, Building, Architect, Project, News, Design, Image
2013 Lisbon Architecture Triennale, Portugal
Portuguese Architectural Contest – Design Event: Arquitetura Lisboa
13 Sep 2013
Lisbon Triennale Millennium BCP Début Award
Jimenez Lai of Bureau Spectacular as the winner of the inaugural Lisbon Triennale Millennium BCP Début Award
It's official! Jimenez Lai, founder of Chicago-based Bureau Spectacular was announced as the winner of the first Lisbon Triennale Millennium BCP Début Award for architects under 35. The announcement took place at Lisbon's Electricity Museum, on the evening of September 12, marking the first day of the opening week of Close, Closer, the third Lisbon Architecture Triennale.
The award was presented by Fernando Nogueira, President of Millennium BCP, following a welcome address by José Mateus, chairman of the Lisbon Triennale and Beatrice Galilee, Chief Curator of Close, Closer.
One of three international initiatives (two awards and one open call) launched by Close, Closer to broaden participation and showcase innovative, boundary-pushing talent in this year's Triennale, the Début Award distinguishes a young architect or studio under 35 on outstanding work, development of original design thinking and the pursuit of critical ideas with a monetary prize of €5,000.
Beatrice Galilee applauded the work of the jury, who narrowed the more than 180 entries of outstanding quality from around the world to a shortlist of ten finalists whose "Range and originality, substance and quality are testament of a vibrant new generation of practitioners shaping the discipline".
Début Award Shortlist:
Assemble, London, UK
Atelier Hirschbichler, Zurich, CH
Bureau Spectacular/Jimenez Lai, Chicago, US
FALA, Porto, PT
Frida Escobedo, Mexico DF, MX
Gruppe, Zurich, CH
Léopold Lambert, New York, US
SAMI, Setúbal, PT
SO – IL, New York, US
Jimenez Lai was chosen for the originality and range of his body of work, whose uncompromising and thought-provoking approach to formalism lends it an exploratory vein that, in the words of the jury, is crucial to the future of architecture.
The international jury of the Début Award was formed by:
Eva Franch I Gilabert (ES), founder of OOAA and Director of Storefront for Art and Architecture
Ou Ning (CN), activist, curator, editor, artist and urban researcher
Tatiana Bilbao (MX), founder of studio Tatiana Bilbao S.C.
Beatrice Galilee (UK), chief curator of Close, Closer
Diogo Seixa Lopes (PT), founder of studio Barbas Lopes, Arquitectos
2013 Lisbon Architecture Triennale Crisis Buster Grants
Crisis Buster Grants at the 2013 Lisbon Architecture Triennale
TEN CIVIC PROJECTS AND A SITE-SPECIFIC INSTALLATION WILL BE LAUNCHED IN LISBON THIS SEPTEMBER FOR CLOSE, CLOSER, THE THIRD LISBON ARCHITECTURE TRIENNALE.
10 CRISIS BUSTER GRANTS
7 SPECIAL MENTIONS
The Lisbon Architecture Triennale has announced the winners of its Crisis Buster Grants and Triennale Millennium BCP Universities Competition Award.
The winning projects will all be constructed, printed or devised and will take place during this year's Triennale, Close, Closer, from September 12 to December 15.
The Crisis Buster Grants were awarded to ten civic and social initiatives tackling specific issues identified in Lisbon. The winning proposals range from an open laboratory on sustainable building to a communal kitchen, the running costs of a political newspaper, a guide to risk-of-closure restaurants, a website identifying empty buildings in the city and the creation of a new youth group specifically supporting young women.
Open to participants of all ages, nationalities and backgrounds, the Crisis Buster Grants were conceived as part of the 'Close, Closer' concept, to engage a diverse mix of agents and entrepreneurs in a drive to fight the crisis through long-term, effective problem-solving solutions. The response was expressive and Crisis Buster welcomed 152 submissions from as many as 19 countries, most notably Portugal (81), Germany (15) and the United Kingdom (12).
Estação do Oriente – Gare do Oriente by Santiago Calatrava Architects:



photograph © invisiblegentleman.com
The jury for the Crisis Buster grants were:
José Esparza, curator, Close, Closer, Mexico
Graça Fonseca, Municipality of Lisbon, Portugal
Liza Fior, MUF Architecture/Art, United Kingdom
Emiliano Gandolfi, Curry Stone Design Prize / Cohabitation Strategies, Italy
Luísa Valle, Calouste Gulbenkian Foundation, Portugal
The jury also commended a further 7 projects hoping to find partners and sponsors to give more Crisis Buster grants in the future.
Chief curator Beatrice Galilee said, during the announcements: "The Crisis Buster grants are a call to arms for talented people with ideas to make positive, public things change in a very difficult moment in Lisbon's history. We were all incredibly moved by the volume and quality of ideas and hope that those who didn't win the grants on this occasion will find ways – through crowdfunding or campaigning – to build their projects and make them happen in Lisbon."
Crisis Buster is supported by the Gulbenkian Program of Human Development / Calouste Gulbenkian Foundation and counts the British Council Portugal and ARUP as Patrons.
1. Beautiful, Low Tech & Do-It-Yourself Solutions
Terrapalha (PT)
Awarded a grant of 2,500 €
2. South Entrance – Bairro Alto da Cova da Moura
Associação Cultural O Moinho da Juventude (PT)
Awarded a grant of 2,500 €
3. Genius Loci
The Gargantua Collective (PT)
Awarded a grant of 2,500 €
4. The Object that wanted to keep being itself
normalearchitettura (IT)
Awarded a grant of 2,500 €
5. Pátio Ambulante
frame collective(PT)
Awarded a grant of 2,500 €
6. A Cozinha da Casa do Vapor
EXYZT Collective (FR)
Awarded a grant of 2,500 €
7. O Espelho
Newspaper "O ESPELHO" (PT)
Awarded a grant of 2,080 €
8. Agulha num Palheiro (Needle in a Haystack)
Artéria (PT)
Awarded a grant of 2,500 €
9. Mundo Mouraria
Baga Baga Studios
Awarded a grant of 2,000 €
10. Juventude na Street
Inês Neto (PT)
Awarded a grant of 2,000 €
Project Supported by the British Council
Lisbon Architecture Triennale 2013
2013 Lisbon Architecture Triennale News
The 3rd Lisbon Architecture Triennale is taking place between September 13 and December 15, 2013. But the program dynamics and exploration behind it are already gathering momentum.


image from Lisbon Architecture Triennale
We want to engage as many people as possible in this critical discussion on the future of architecture and its role in the construction – material, political, social and cultural – of our cities and the way we inhabit them. The Lisbon Architecture Triennale is launching 3 competitions and a Call for Associated Projects to invite participation from the creative community as well as students and practitioners from all over the world:
• Crisis Buster Grants: We are supporting startups and civic-minded projects for Lisbon. Apply for grants between 500 and 2.500 Euros to fund proposals that respond spatially and socially to the current economic crisis and its impact on Lisbon and its citizens.
• Lisbon Triennale Millennium BCP Universities Award Competition: An award for up-and-coming talents from across the creative spectrum. Students from all over the world and of all disciplines are invited to design a programmatic intervention for the Triennale Headquarters, in the 18th century Sinel de Cordes Palace.
• Call for Associated Projects: Be part of the Triennale's expanded programme. We welcome ideas for independently funded projects from international studios, curators and collaborative teams that directly respond to the themes of Close, Closer.
• Lisbon Triennale Millennium BCP Début Award: For the first time, the Triennale is presenting a Début award with a 5000 Euro first prize to a young architect or practice (under 35) to celebrate their achievements and to encourage their career.




images from Lisbon Architecture Triennale
We want to enrich Close, Closer with original contributions from far and wide, encompassing as many points of view possible. We call upon architects, designers, urban planners, sociologists, artists, educators and everybody in between to join the ongoing reflection. Share your ideas about a more plural and inclusive spatial practice and realize your vision during the 3rd Lisbon Architecture Triennale.
14 Sep + 16 Aug 2012
2013 Lisbon Architecture Triennale Events
2013 LISBON ARCHITECTURE TRIENNALE PRESENTS
CLOSE, CLOSER
12 Sep – 15 Dec 2013
Chief Curator: Beatrice Galilee
Curators: José Esparza, Mariana Pestana and Liam Young
Graphic Design: Zak Group
Lisbon Architecture Triennale Event : background information
Lisbon Architecture Triennale Competition images / information from Lisbon Architecture Triennale
Trienal de Arquitectura de Lisboa 2019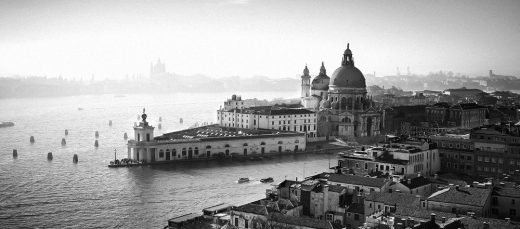 photograph courtesy of Trienal de Arquitectura de Lisboa
Location: Lisbon, Portugal
Lisbon Architecture
Lisbon Architecture Tours



photograph © invisiblegentleman.com
Lisbon Architecture Photos



image : ZA
Lisbon Research Center Portugal
Charles Correa Associates with RMJM Hillier & Consiste



image from architect
Portuguese Architecture – Selection
Habitable Sculpture
Miguel Arruda architect
Casa da Música Porto
Rem Koolhaas Architects
Comments / photos for the Lisbon Architecture Triennale Architecture Competition page welcome
Website: www.trienaldelisboa.com