How to build your dream home guide, Architect design advice, Real Estate refurb tips
How To Build Your Dream Home
13 February 2023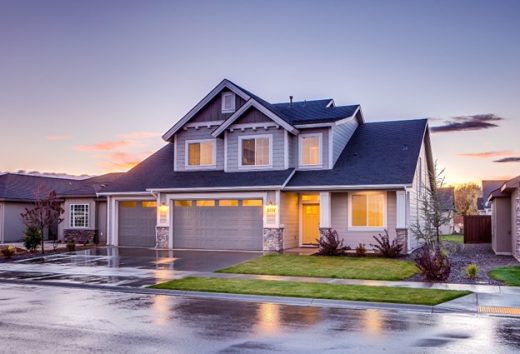 Everyone has a dream home, and other than that, we all desire to live in a home that's not just comfortable but also perfectly designed. We want a home that gives us everything we need, from recreation to rest. But how do we get the home of our dreams? What steps do we need to take to acquire it? Although this will not be easy to achieve, it's still quite possible. That's why in this article, we'll be giving you seven clear and important steps on what you have to do to acquire your dream home.
Decide On The Budget
According to HomeAdvisor, the average price of building a single-family house in the U.S. is $284,764. However, this price can vary depending on the location where the home is being built and the description of your home plans. This information is quite important, as it can help you in creating a realistic budget.
With this in mind, the first step to take in creating your budget is deciding on the dimensions of your home. Afterward, ascertain whether the home you are constructing will comprise luxury, mid-range, or average sizzle features and materials. Your budget will determine the team you'll bring in to begin the construction.
Get A Lender
Purchasing a pre-existing home is usually financed with a conventional mortgage, but constructing your home often requires a construction loan. Basically, you'll be given 2 options by your lender. The first would be to turn whatever your construction loan is into a conventional mortgage immediately after the construction. The second would be to repay the construction loan after your dream home is complete.
Most people often choose the first option because it's more affordable. However, if you are only doing some renovations to transform your home, you could always opt for home equity loans. If you are building or renovating your home in Texas, you can consider River City FCU for your San Antonio home loans.
Assemble Your Construction Team
After ensuring that the dream home you are constructing is financially viable, then you can begin assembling a construction team. It's often better to hire a constructor before you begin searching for other types of professionals. This is primarily because the house design and construction processes often go together, so most constructors already have designers that they work with. If your budget covers it, you should also search for a landscape architect and interior designer.
Find And Purchase A Proper Lot
As shocking as this sounds, it's always better to buy a lot after you have hired a building team. Unless you have inherited property, your constructor is an important resource who will aid you in selecting the best lot possible for your dream home. They will not only advise you of the ideal plot size but also detect possible construction and environmental problems to detect. When going through options, ensure you investigate every property's history and prices to aid you in drawing up your offer.
Choose An Architectural Design
This step is probably the most interesting aspect of the entire home-building process. Work alongside your builder or designer to create your architectural concept. There are quite a lot of styles to pick from, including craftsman, farmhouse, traditional, modern, and minimalistic. Flipping through building magazines, driving around your neighborhood, and scrolling through Pinterest and Instagram are all fantastic ways of finding inspiration.
Furthermore, you will want to take into account the context of your home's neighborhood. For instance, let's assume that you are constructing your home in a neighborhood full of British-inspired homes. It would be much better if you follow the pattern and not become a rebel, as this can affect your resale value in the future.
Develop A Timeline For The Construction
Next, you have to map out a timeline for your home's building project. A timeline is important for all project managers, as it aids in keeping the entire team on track. Whatever timeline you create will also set the momentum for other similar timeliness, such as moving out and selling your present home, the commencement of the interior design process, moving into your dream home, and so on.
The U.S. Census Bureau reports that the average single-family home takes about seven months to construct. At the same time, homes with relatively more complex designs or custom features take a lot longer to construct.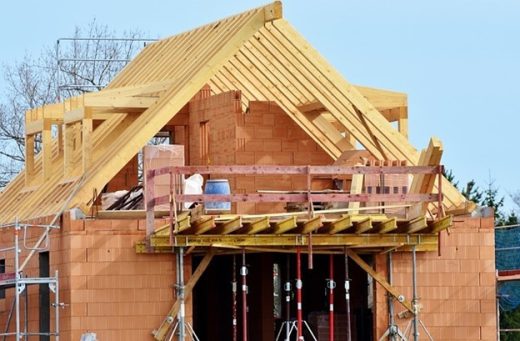 image source : pixabay.com
Actively Participate In The Building Process
While it might be tempting to give your construction team complete control over the process, it would benefit you way more if you remain involved. You are the one that cares the most about your dream home. Therefore, you have to stay in touch always to ensure that the building process goes as smoothly as possible. Make sure you provide supervision on spending and invoices while referring to plans always to ensure that your team is following the agreed-upon instructions.
Creating your dream home from scratch is not an easy feat. It is not only quite expensive but can also take a while to complete. However, it instantly becomes worth it when it's completed, and you get to move into the home of your dreams. This article is your guide to ensuring your housing dreams and plans become a reality.
Comments on this guide to How to build your dream home article are welcome.
Dream Homes
Dream Home Posts
How to furnish your dream home on a budget
How to design your dream home in the UK
10 popular architectural trends for your dream home
Perfect Windows for Your Dream Home
5 experts you need when building your dream home
Building Your Dream Home in 7 Steps
Save money when building your dream home
Buildings
Building Designs – architectural selection below:
Syvälahti Education Centre, Turku, Finland
Design: Verstas Architects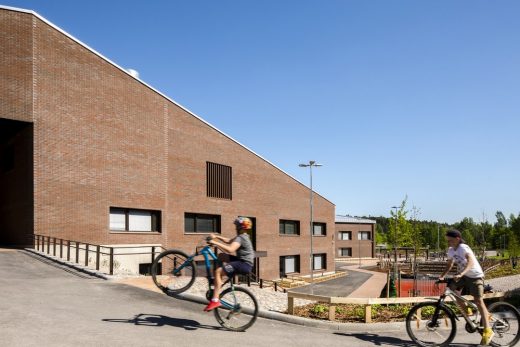 photograph : kuvio.com
Syvälahti Education Centre Turku
Comments / photos for the How to build your dream home advice page welcome