10 popular architectural trends to follow while designing your dream homeguide, British property investment online advice, New building design
10 popular architectural trends to follow while designing your dream home
6 Oct 2022
Residential interior and exterior styles change quickly. So, it's mandatory to understand which trends are dominating right now and will be in style after a few years. Incorporating them in the house plan can lead to an elegant, creative, and functional design, which will turn heads. Here is a list of some trending architectural trends that you might find interesting.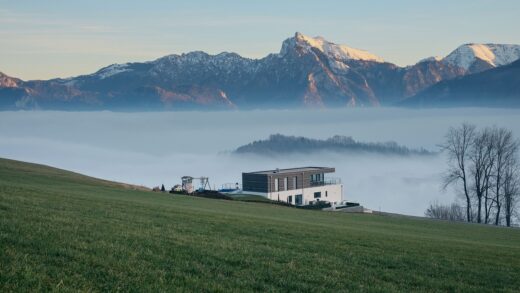 Nature-embracing style
Urban environment styles are outdated now. Homeowners are more into natural items such as wooden shelves, wooden furniture, stone countertops, organic items, etc. They also include low-maintenance houseplants of different sizes as beautiful decoration items. These greeneries can create a breathtaking setup and freshen up our living areas.
Large windows
Large glass windows with minimalistic frames can boost the appeal of a bland-looking house. They are mostly seen in contemporary layouts. Apart from providing a luxurious feel, they welcome sunlight and create a bright space. Also, their transparency gives an illusion of a broader room. If you want to install them, use low-E glass that filters out UV rays.
Smart storage
It's time to say goodbye to messy looks and invite clever storage ideas in. Hidden storages, wall-mount shelves, pantry, and high kitchen cabinets are game-changing. They ensure a cleaner-looking environment without occupying a lot of space. Organizing books, food jars, accessories, jewelry, clothing, photos, collectibles, and other items have become a breeze with them.
Metal roofs
Metal roofs are coming back once again. They're beautiful, super long-lasting, low-maintenance, and weather-resistant. Although the style choices were limited a few years ago, they are now available in eye-catching designs and various contrasting color combinations. Energy efficiency is the feature architects love the most about them.
Vintage rugs
Although most homeowners focus on modernization nowadays, the popularity of antique rugs is still the same. These luxurious items can't be found in any ordinary Rug Store. So, people adore their unique patterns and cultural authenticity. They can bring a sophisticated vibe if styled thoughtfully. You can add these vintage beauties to all rooms.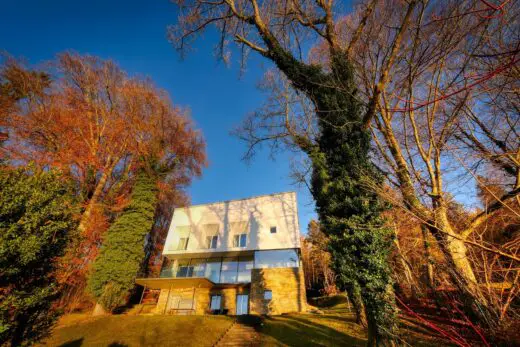 Outdoor sitting zones
The outdoor seating space is perfect for hanging out with friends or enjoying natural scenarios. Large ones are perfect for celebrating birthday parties, small gatherings, bbq parties, post-graduation dinners, etc. They can be either open or shaded. Shaded ones are more expensive, but they add a good price to the home value.
Curved architectures
Furniture with straight edges dominated for a long time, but curves are ruling now. Round, semi-round, and arched finishes give a comfortable feel. They create a nice view when blended with textured surroundings. Besides, they look great next to artworks, flower vases, tall plants, and other accessories. Designers also include curves in ceiling design, windows, and other parts.
Home libraries
Making libraries is an excellent choice to maximize a home space. Since the invention of modern technologies, many of us don't practice the habit of reading books. However, people want to get back to books and incorporate personal libraries in home architecture. Small homeowners use the extra space of large rooms to set up the bookshelves.
Neural tones
Back then, neutral hues like gray, beige, taupe, white, and cream were considered boring. Now they have become one of the favorite shades of the new generation. They make vivid colors pop. So, using a neutral tone as the base shade with other bold colors can give a glamorous result.
Sustainable structures
Since global warming has become an issue, we are thinking more about our environment, and the signs are visible in home design. Air sealing, proper insulation, solar panel installation, and use of recyclable materials are examples of sustainability. When style and nature combine, it creates something phenomenal.
Comments on this 10 popular architectural trends for your dream home article are welcome.
Property
Real Estate Posts
How To Become A Real Estate Agent In 2022
UK homeowners unhappy with their homes
Why you should use medical real estate broker service
Building Articles
Contemporary Architecture
Arbor, Bankside Yards, Southwark, London, England, UK
Design: PLP Architecture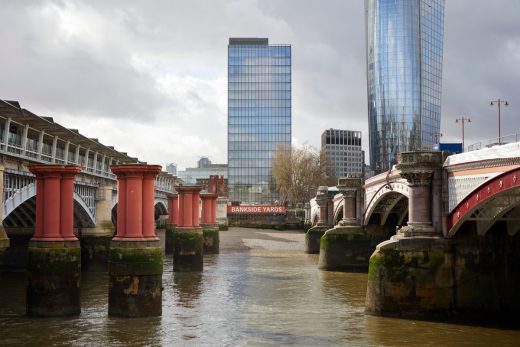 photo © Jack Hobhouse
Arbor Bankside Yards
Comments / photos for the 10 popular architectural trends for your dream home page welcome.