Is your dream home abroad Advice, Overseas House Guide, Expat Property Tips
Is your dream home abroad? What can your money buy you outside the UK?
26 Nov 2020
The pound may have lost a lot of its value over the past 20 years, but the high UK wages makes our purchasing power a whole lot greater when looking abroad. So, despite being to afford less than we used to, especially if a no-deal Brexit causes Pound-Euro parity, we can still find much more value for our money when looking overseas for property.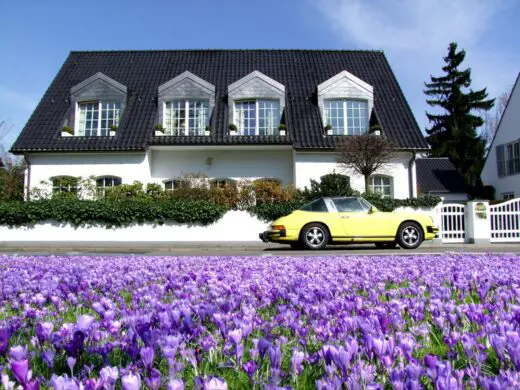 In order to get the most out of your pounds, you will need to send money through online platforms that specialise in FX. Avoiding a bank is crucial, as they will charge expensive margins and flat fees, but this will be covered later on.
Currently, the average English house price is £256,000. This rises to almost £500,000 in London, and £322,000 in the Southwest. If you're like many people and would rather live on a sunny Spanish beach than the Northeast of England, as charming as it can often be, then it's important to start considering which country may best match your dreams.
Contemporary residence in Malta: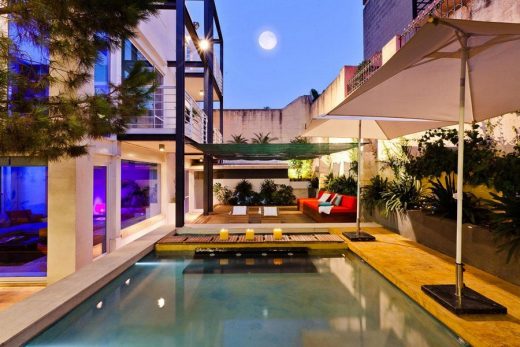 photo : Homeworks Malta
Here is a list of countries that have the whole package for a property abroad: a strong yet affordable property market, a stable economy and a safe environment:
Spain
A home in Spain is not a home abroad — Spain remains the number one place for Brits, in part because it always has been. The country already has many Brits, and welcomes their money with open arms. With an average price of £128,000, it's one of the cheapest on this list, yet has a lot to offer.
Costa Blanca and Costa del Sol are very popular among expats, and thus will continue to have a strong property market. It's expected that regulation, taxes and so on will not drastically change for Brits upon Brexit, simply because the two countries are so interdependently tied with each other.
Turkey
Whilst Turkey would be a bigger culture change if moving there to live, as opposed to a rental home, there are many regions which feel like paradise. Tourism is rife and on the up, making the process to buying a home easier than ever. Due to having their own currency, that's cheaper than the Euro, the average property price is just short of £100,000.
Generally, the southwestern locations such as Alanya are popular, and have stunning scenery. These places will be easier to integrate into too, and have more demand among renters.
France
France is a fantastic place for Brits to buy a property due to its close proximity, its familiar language and the rich culture and food. It may seem like an expensive place compared to others on the list, but the average house price is well below the UK at around £150,000.
Whilst France is slightly less supportive of our Brexit, it won't stop Britons buying up homes there. The two popular places are the northwest and southwest – and picking one depends on if you prefer snowy mountains or sunny rivieras – not a bad decision to make.
Bulgaria
Bulgaria is far and away the cheapest country on this list, coming in at an average property price of £46,000. This has actually been increasing quickly, so it may be a good time to earn great capital gains with very little capital.
Bulgaria can be quite impoverished in many rural places, so sticking to Sunny Beach, Bansko, Sofia and Veliko Tarnovo is ideal. There are ski resorts, beach resorts and a beautifully cultured city in Sofia.
Malta
Malta may just be the place to buy for a rising market. Malta has boomed in popularity over the past few years with holiday makers, particularly from Britain. With an average house price of under £140,000 this little island is an affordable paradise that is yet to be overrun with visitors.
With rising popularity and an attractive tax situation, Malta may be an option which yields great returns in the long run – not to mention good tourist rental income.
Some other honorable mentions
Buying a property abroad can come down to various factors, such as geographical proximity, the current market, politics and economy, along with laws and language. However, outside of personal preference, there are some other countries that have better value property than the UK, but retain a strong market for potential growth.
Portugal
Cyprus
Florida
Belize
St Lucia
Croatia
Italy
If you're looking at P2P property investment, then you can branch out even further with almost no restrictions. Given that the responsibility for administration is taken off your shoulders, there's no reason to neglect the Caribbean, or Asia, where you previously thought obstacles stood in your way.
How to make arrangements for a house abroad
Solicitor and agent
The biggest obstacle to overcome when investing in property abroad is both the language and the unfamiliar laws. As you can imagine, the countries with cheaper properties may also have cheaper solicitors and agency fees, such as Bulgaria. However, these countries may also struggle more with the English language, and may not have many English-speaking services.
It's vitally important not to give anyone your business before speaking to them on the phone, where you can be a good judge of language barriers. Furthermore, stick to the large, reputable agents only, and base your solicitor choice on the online reviews (or ask friends for referrals).
Payments
The second biggest barrier, and often a large cost, is currency exchange when paying for property abroad. Banks will charge an excessive margin, where you could lose £16,000 on a £400,000 purchase. So, stick to online money transfer brokers where FX is their speciality as mentioned earlier, and these margins will be kept to a minimum of 1% or under.
Furthermore, only use online money transfer companies with dedicated account brokers. These can walk you through large transactions, have hedging opportunities, and often specialise in overseas property where they may give you recommendations on solicitors and agents. This is a great way to minimise any mistakes on your transfer, such as doing it in small segments when a bulk transfer would be cheaper.
Comments on this guide to your dream home abroad help article are welcome.
Buying Property
Buying Property Posts
7 Tips Before Buying a Luxury Home
Future of house buying advice from leading experts
Buildings
Contemporary Property Articles – architectural selection below: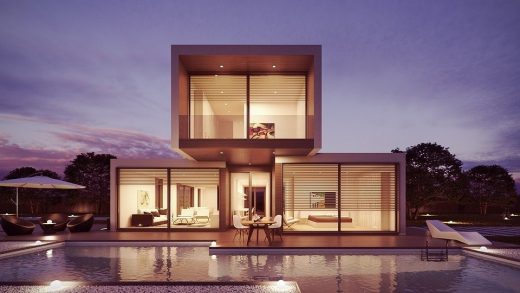 image courtesy of article provider
Comments / photos for the Is your dream home abroad advice page welcome