5 Tips to save money when building your dream home, Building design tips, Online property advice
Save Money when Building your Dream Home Guide
6 Nov 2021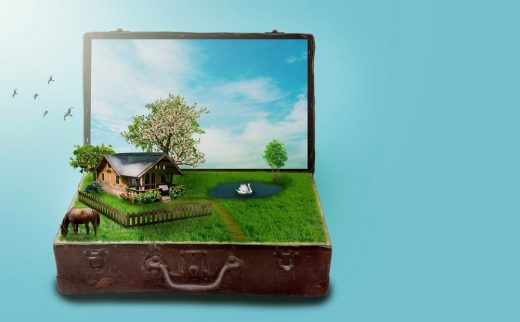 One of the best ways to get the house of your dreams is to build it yourself. After all, no one knows your tastes better than you. And on top of allowing you to customize at will, building your own home can also give you a bigger sense of ownership over the property. By the time your home is completed, you might not have laid every brick yourself, but you were in charge of the whole process.
That said, the costs of building a home from scratch can quickly skyrocket if you are not careful. Here are some tips to help you keep the costs under control and even save money when building a new home.
Tips to Save Money when Building your Dream Home
1 – Stick to experienced contractors
There are tons of contractors and construction firms that offer rock bottom rates, but be careful. Working with a team that doesn't have the experience and expertise needed to build a home can cost you dearly in many ways. In the short term, inexperienced workers will take longer, waste materials, and make more mistakes. And in the long-term, their shoddy craftsmanship might still be causing you headaches decades after the home was built.
Just imagine the headaches and cost involved in having to tear down an entire section of the wall just to replace a pipe because someone made a mistake five years ago. The web is full of horror stories from people who only found out about this type of mistake years after their homes were done being built, and you don't want to be one of those stories. In the long-term, hiring experienced contractors will save you more money than you would have saved getting cheap help.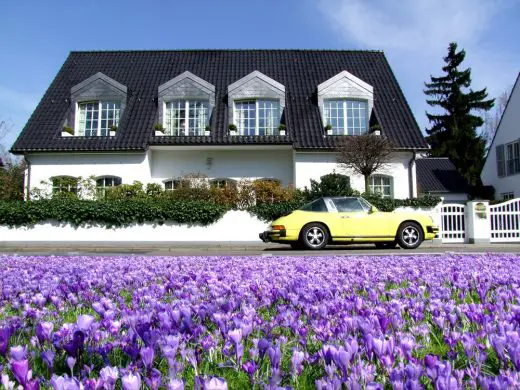 2 – Stick to stock house blueprints
There are plenty of stock house plans and blueprints you can use when building a home, and using one of those is much cheaper than using your own. You can further save by going with alternative architectural approaches, as barndominiums, shouse homes, and container homes have all become more popular — and more affordable — over the last few years.
3 – Remember to price shop
The amount of materials involved in building a new home make it so that even a small price difference can lead to big savings down the line. Make sure you price shop, and if there aren't many big construction material suppliers near your town, consider having it shipped to you from another part of the country. Depending on the price difference, you might be able to pay for shipping and still save money overall.
4 – Look for coupon codes
There are plenty of sites, apps, and browser extensions that make it easy for users to track and use coupon codes. And you shouldn't underestimate how much money those can save over the course of an entire construction project, especially when buying fixtures and furniture for the new house.
5 – Stick to standards
When it comes to installing windows, doors, pipes, vents, and more, it's important to make sure you stick to standard sizes. Cute boutique doors and windows that come in unique sizes and shapes may look great in pictures, but they're also more expensive to install, maintain, and replace. 
Comments on this 5 Tips to Save Money When Building Your Dream Home article are welcome.
Building Design
Residential Architecture Articles
Building a New Home
Home Building
6 tips for smooth home building experience
Buying or building a new home in 2023
Architectural Choices in a New Home
Comments / photos for the Save Money When Building Your Home page welcome