6 tips for smooth home building experience guide, Architect design advice, Real Estate refurb tips
6 Tips for a Smooth Home Building Experience
23 January 2023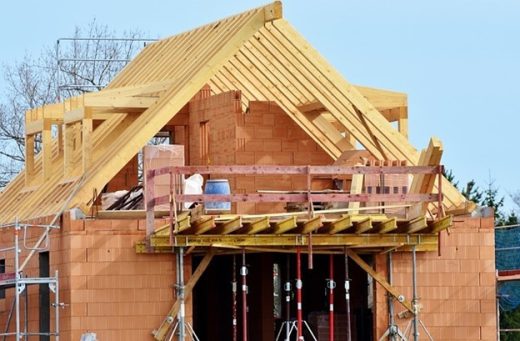 image source : pixabay.com
While building a home is a great investment and milestone, it can be a stressful and overwhelming experience. Building a house involves a lot of decision-making, planning, and finances. Since constructing a home requires working with different professionals, you might become a project manager, especially if you cannot afford to hire a seasoned one.
Not cost-checking your designs, poor communication throughout the process, and other concerns may contribute to a bad home construction experience. However, your experience doesn't have to be as stressful. This article outlines six tips for a smooth home-building experience.
1.    Know what you want
Now that you've decided to build a home, knowing what you want can help smoothen the process while making it easy for the builders and other construction professionals to bring your dream to life. Decide on what's a must-have or a necessity and what's a want. This home-building step may include deciding the neighborhoods you like, the house style you want, how your budget should look, and more. Once your expectations and what you want in the final product are clear, efficiency will significantly improve, and the risk of additional stress will reduce.
2.    Hire custom home builders
Experienced custom homebuilders, such as Excel Builders, are experts that can help transform your dream house into reality. Since they construct many homes yearly, they've mastered the system and built relationships that promote a streamlined process while ensuring that the unexpected is efficiently dealt with. Building a house is time-consuming and may be challenging to manage, mainly with a day job.
Your project is the custom home builders' responsibility, meaning they'll devote their time and energy to managing the construction of your new home. Homebuilders have the knowledge, skills, and experience to help design your dream home, handle sudden circumstances and avoid mistakes. This ensures they get your home rightly done the first time, saving money. When looking for a custom home builder, ensure they're experienced, client-focused, offer warranties and have integrity.
3.    Create a budget
A construction budget is an excellent way to ensure that your project completes according to plan. It helps keep your project on track, save time and money, set priorities, estimate costs, and plan efficiently. Planning for expected and contingency costs involved in building a new home can be difficult without a budget. For the best property construciton work in Victoria, Australia check out builders melbourne. It also poses a risk for your overall building expenses to go overboard. Your budget may include hard expenses, which include things involving tangible construction materials like labor, equipment rental, and material costs. It should also consider soft costs, the less tangible expenses, including interest from loans, getting insurance, and taxes.
4.    Choose a floor plan
Creating a comprehensive floor plan before beginning construction is crucial because it ensures all structural elements and other aspects fit into the vision you have for your project. Home and each room's dimensions, the structure's ratio and scale, and specific details about every room are the primary floor plan aspects to consider. With a custom floor plan for your house, you can visualize your ideas, document all the necessary details about your home, select building materials early enough, and determine your home's décor, furniture, and final budget.
A floor plan is a reference for builders and is key in establishing the final blueprint. Also, changing a floor plan is easier than making changes once the construction has already begun. Take time to create an elaborate floor plan to ensure a well-designed house that meets the expectations you intend to achieve.
5.    Set a construction schedule
A construction schedule helps visualize your home building schedules. All the work that should be done when constructing the house is subdivided into stages that should be completed by predetermined dates within your timeline. Creating a timeline for your home construction project smoothens the process by making it more manageable and structured. When setting a building timeline, consider the project's overall difficulty and size, time of the year, weather, construction material and crew availability, building inspections, approvals, permits, and changes to the plan or scope.
Ensure your time frame is realistic, properly allocate tasks to contractors for effective execution, and regularly review the timeline to address unexpected changes and delays. With a clear home-building timeline, you can set expectations with your team members, build a valuable action plan, control costs, set a hierarchy for easy project management, and enable better communication with contractors.
6.    Ensure proper communication
Effective communication between you and your builder is essential because it helps minimize stress and concerns before, after, and during the building process. It's crucial to a sane, predictable process. When choosing a builder, assess your comfort level with their communication style to determine they'll communicate during your collaboration with them.
Find out the systems they've put in place to ensure effective communication before, throughout, and after construction. Understand how you will discuss your project, its progress, and other issues. Set a preferred communication method based on how quickly the builder can respond, including phone calls, informal meetings, emails, messages, and others.
Endnote
Building a house can be stressful. However, implementing these tips can help ensure a smooth home-building experience.
Comments on this guide to 6 tips for smooth home building experience article are welcome.
Schools
School Posts
School design: important buildings for learning
Surviving Architecture School guide
Mackintosh Building Glasgow School of Art
First Year Student Projects Edinburgh School
Education Buildings
Education Building Designs – architectural selection below:
Syvälahti Education Centre, Turku, Finland
Design: Verstas Architects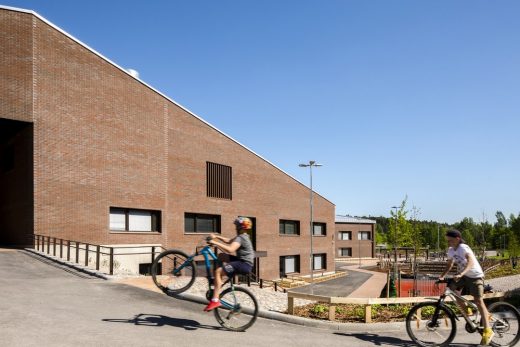 photograph : kuvio.com
Syvälahti Education Centre Turku
The University of Hong Kong Medical School Building, Li Ka Shing Faculty of Medicine, 21 Sassoon Road, Sandy Bay, HK
Design: Atelier Nuno Architects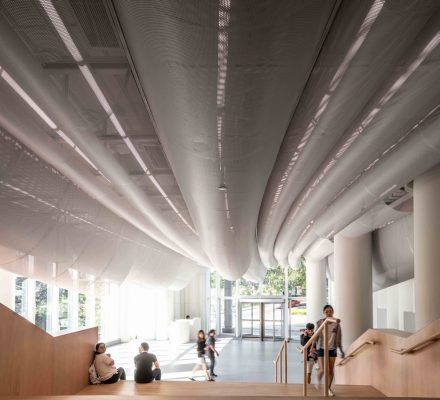 photo : Edmon Leong
The University of Hong Kong Medical School
Comments / photos for the 6 tips for smooth home building experience advice page welcome