Scottish Architects, Practices, Studios, Design Offices Scotland, News, Contemporary Buildings
Scottish Architects : Architecture Practices in Scotland
Famous Building Designers from Scotland through the ages – Architectural Firms
Contemporary Scottish Architect Practices in the major cities
Dundee Council Offices: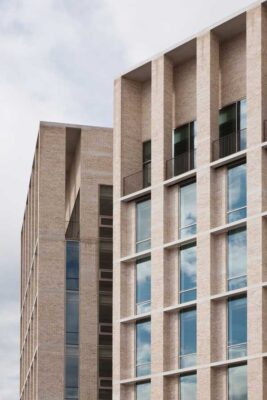 image © Dave Morris
Scottish Architect : Contemporary Studios – Scottish Architect Listings



drawing by Alan Dunlop, architect
Scottish Architects : Links to practice pages on key Scottish Architect Offices



photograph © Adrian Welch
Scottish Architects – other cities
Aberdeen Architects
Dundee Architects
Scottish Architects from the past
Some Architects are included simply due to having designed major Scottish buildings, eg the Scott brothers.
Adam Bros. architects
Bury St Edmunds, Suffolk
Stamford, Lincs.
James Adam architect
Babbity Bowster, Glasgow
McLennan Arch, Glasgow
Hertford, Herts – Fore Street
John Adam architect
Banff, Banffshire
Dalkeith Palace minor additions (1762)
Downhill Castle, Northumberland
Probably the most famous Scottish architects of all time – Robert Adam, from an illustrious family of Scottish architects:
Robert Adam architect
Adelphi project, London
Airthrey Castle, Stirlingshire
Alnwick Castle, Northumberland
Archerfield House (interior), East Lothian
Ballochmyle House, Ayrshire
Binley, Warks. – Church of St Bartholomew
Brockhall, Northants.
Burton Constable, Yorks.
Castle Upton, Antrim
Culzean Castle, Ayrshire
Dalquharran Castle, south Ayrshire
Dumfries House
Fort George, Inverness.
Gifford, East Lothian – Yester House*
Gosford House, East Lothian
Gunton, Norfolk – Church of St Andrew
Harewood House with John Carr of York
Headfort House, Meath
Jerviston, Lanarkshire
Kedleston Hall, Derbys.
Kimbolton Castle, Hunts.
Kirkdale, Kircudbrightshire
London – Hyde Park Corner, Kenwood, Royal Hospital
Mavisbank, Berwicks. with Sir John Clerk
Mellerstain, Berwicks. with William Adam
Milton Abbas, Dorset – Abbey
Newliston, West Lothian
No.8 Queen St, Edinburgh
Newby Hall, Yorks.
Nostell Priory, Yorks.
Osterley Park House, London
Oxenford, Midlothian
Register House, Princes St, Edinburgh
Stowe, Bucks.
Sunnyside, Midlothian
Syon House, London
Trades Hall, Glasgow
*Yester House – 1699-1728 by James Smith and Alexander MacGill, with interventions by William & Robert Adam
William Adam architect
Caroline Park – west range only, Edinburgh, possible input from John Adam
Chatelherault Lodge, Lanarks.
Duff House – Banff, Banffs.
General Wade's Bridge – Aberfeldy, Perths.
Haddo House, Aberddenshire
Haddington Town House, 1748, East Lothian
Pollok House Pollokshaws, Lanarks.
Robert Gordon's College, Aberdeen
The Royal Infirmary, High School Yards, Edinburgh
Robert Rowand Anderson architect
Scottish National Portrait Gallery, 1 Queen St, Edinburgh
Scottish Provident Building, (Rowand Anderson Kininmonth & Paul)
Cornelius Armour architect
Luma Building, Glasgow


image from architects
W Hamilton Beattie architect
Jenners, Edinburgh (photo above)
Balmoral Hotel, Edinburgh
William Bruce architect
Balcaskie House, Fife
Drumlanrig Castle, Dumfriesshire
Palace of Holyroodhouse, Edinburgh
Hopetoun House, West Lothian
Kinross House, Kinross
Thirlstane Castle, Berwicks.
David Bryce architect
Balcarres House (William Burn 1834), additions 1863
Balfour Castle, Shapinsay, Orkney 1846-50
Bank of Scotland, Edinburgh (former British Linen Bank) 1846
The Bank of Scotland, The Mound, Edinburgh 1864-71
Cairnhill House 1840s
Carradale House, Carradale Bay, Kintyre 1844 (18th Century house extended)
Craigends House, Renfrewshire 1857; demolished 1971
Dalkeith Palace: conservatory & church with William Burn 1850's
Dargavel House, Bishopton, redevelopment 1849
Edinburgh Royal Infirmary, Lauriston Place
Fettes College, Fettes Avenue, Edinburgh 1864-70
Free St. George's Church, Shandwick Place, Edinburgh 1867-69
Hamilton and Inches: refurbishment of 87 George St, Edinburgh 1835
Kinnaird Castle, Angus 1854
Leny, Callendar, 1845
Seacliffe, North Berwick 1841
Tollcross, Tollcross Park, Glasgow 1848
Torosay, Isle of Mull 1856
Robert Burn architect (1752-1815)
Nelson's Monument Calton Hill, Edinburgh
Hermitage of Braid, Edinburgh
laid out the Picardy estate
William Burn architect
Blairquhan Castle, Maybole, Ayrshire, Scotland 1821
Court House, Haddington
Custom House Leith (interior), Leith, Edinburgh
Dalkeith Palace: conservatory & church with David Bryce 1850's
(David Bryce was a partner in William Burn's practice)
Invergowrie, Ninewells Hospital, Dundee 1837
John Watson's School, now the SNGMA, Edinburgh
Lauriston Castle, Edinburgh
Melville Monument, Edinburgh 1823
Milton Lockhart, Lanarkshire 1829
Pitcairns House, Dunning, Perthshire, Scotland ,1827
St John's Church, Princes Street, Edinburgh 1816-18
Stenhouse, Stirlingshire re-modelling 1836
Tyninghame House, East Linton, East Lothian 1830
John James Burnet architect
The Athenaeum, Glasgow 1886
Atlantic Chambers, Hope St, Glasgow 1899
Barony Hall, Glasgow: conversion 1990
Burtons store, Princes St, Edinburgh 1906-07
Charing Cross Mansions, Charing Cross, Glasgow 1889-91
Finlaystone House, Renfrewshire 1900
Tron Theatre: screen, Glasgow –
Trustee Savings Bank, Glasgow 1894-1900
William Chambers architect
Royal Bank of Scotland Headquarters, Edinburgh
Charles Cockerell (English architect)
National Monument, Calton Hill, Edinburgh
James Craig architect (1744-95)
Edinburgh New Town Masterplan
Archibald Elliot + James Smith architects
Royal Bank of Scotland & Royal Exchange Square, Glasgow
James Gibbs architect
Radcliffe Camera, Oxford
St Martin in the Fields, Trafalgar Square, London
St Mary-le-Strand, London
St Nicholas Kirk – west church, Aberdeen
Senate House, Cambridge
Gillespie Kidd & Coia architects
GK&C Projects
David Hamilton architect
Falkirk Steeple, Stirlingshire
Hutcheson's Hospital, Glasgow
Royal Bank of Scotland & Royal Exchange Square, Glasgow
Stirling Library, Stirlingshire
John Hamilton architect
Barnclouth, Lanarks.
Thomas Hamilton architect
Ayr Town Hall, Ayrshire
Royal High School, Edinburgh
Burns Monument, Edinburgh
No.9 Queen St: Royal College of Physicians, Edinburgh
Dean Orphanage (now Dean Gallery), 73 Belford Road, Edinburgh
George Meikle Kemp architect (1795-1844)
Scott Monument, Princes Street, Edinburgh
William Kininmonth architect (1904-88)
Kininmonth worked for Edwin Lutyens, later with Basil Spence
Adam House, Chambers Street: 1954
46a Dick Place, The Grange: 1933 Kininmonth & Spence
17 Essex Road: 1951 – private house
Lismhor, 11 Easter Belmont Rd, Murrayfield / Ravelston: 1933/35
Kininmonth & Spence
Holland House, first of Edinburgh University's Pollock Halls: 1959
Mary Erskine's School, Ravelston: 1966
6 St Andrew Square – Scottish Provident Building: 1961 Rowand
Anderson, Kininmonth & Paul
North British Distillery Company (NBDC) warehouse in Gorgie.
Renfrew Municipal Airport Terminal Building, 1954
Edwin Lutyens (English architect)
Grey Walls, Gullane, East Lothian
Ferry Inn, Rosneath, By Helensburgh
Alexander Beith Macdonald architect
Peoples Palace Glasgow, 1894-98; refurbished in 1998
Charles Rennie Mackintosh architect
Glasgow School of Art
Hill House
House for an Art Lover
Rennie Mackintosh Projects
James Marjoribanks MacLaren architect (1853-90)
Fortingall, Perthshire
Robert Matheson architect
General Post Office Edinburgh
Robert Matthew architect : Johnson-Marshall & Partners, architects
British Home Stores, Edinburgh
David Hume Tower, Edinburgh
Edinburgh Airport, Edinburgh (link: no info on original building)
Lothian Regional Council, Edinburgh
Royal Commonwealth Pool, Edinburgh
Wester Hailes Education Centre, Edinburgh
Isi Metzstein
St Peter's College, Cardross, Helensburgh, Scotland
1968
St Bride's Kirk, East Kilbride, South Lanarkshire, Scotland
1962
of St Paul the Apostle, Glasgow, Scotland
1959
Our Lady of Good Counsel, Dennistoun, Glasgow, Scotland
1966
St Benedict's Church, Easterhouse, Glasgow, Scotland
1965
St Charles of Borromeo, Hillside, Glasgow, Scotland
1960
85 Buchanan Street, Glasgow 1970
Our Lady & St Francis School 58-60 Charlotte St, Glasgow
1964
James Miller architect
Glasgow Royal Infirmary (link: no info on original building)
Gleneagles Hotel, Perthshire
Sydney Mitchell architect (1856-1930)
Well Court, Dean Village, Edinburgh 1883-86
3 Rothesay Terrace – alterations, Dean Village, Edinburgh
Mercat Cross – restoration, Edinburgh 1885
Ramsay Garden – phase 2, Edinburgh
Red Home building, former Royal Infirmary site, Edinburgh
Robert Mylne architect (1633-1710)
Caroline Park House, Edinburgh with James Smith (c.1645 – 1731), possible input from Sir William Bruce (1630 – 1710)
J M Dick Peddie architect
Standard Life Assurance, Edinburgh
Frederick Thomas Pilkington architect
Barclay Church, Bruntsfield, Edinburgh
Viewforth, Inverkeithing, Fife
James Playfair architect
Dalkeith Palace minor additions (1786)
William Playfair architect
Dollar Academy, Dollar, Clackmannanshire
Floors Castle, Roxburghshire
Royal Scottish Academy (RSA), Princes Street, Edinburgh
National Gallery of Scotland, The Mound, Edinburgh
Royal College of Surgeons, Edinburgh
Dugald Stewart Monument, Edinburgh
Edinburgh City Observatory, Calton Hill
National Monument Edinburgh (Cockerell) Calton Hill
Robert Reid architect
West Register House, Charlotte Square, Edinburgh
David Rhind architect
The Dome, Edinburgh
Craigentinny Marbles, Edinburgh
James Robert Rhind architect
Dennistoun Library, Glasgow
James Salmon architect (I & II + with JG Gillespie, Architect)
The Hatrack, Glasgow: J Salmon II
Corinthian Club, Glasgow: J Salmon I & J Burnet
Former British Linen Company Bank, Govan: Salmon, Son & Gillespie


photo © Adrian Welch
George Gilbert Scott (English architect)
University of Glasgow Building
St Mary's Cathedral, Edinburgh (photo above)
McManus Galleries, Dundee
Archibald Simpson architect
Marischal College, Aberdeen
Aberdeen Royal Infirmary
St Andrew's Episcopal Cathedral, Aberdeen
Aberdeen Music Hall
Athenaeum, Aberdeen
North of Scotland Bank building, Aberdeen
Established Church, Elgin
Mansion House of Newe, Strathdon
Duchess of Gordon's Schools, Huntly
James Smith architect
Dalkeith Palace, Dalkeith, Midlothian
Basil Spence architect (1907-76)
Beehive building, Wellington
British Embassy Rome, Italy
Canongate Housing, Edinburgh
Department of Natural Philosophy Glasgow
Edinburgh University campus : University Library
Glasgow Infirmary
Great Michael Rise, Newhaven, Edinburgh
Gribloch, Kippen, Stirling
Lismhor House, Edinburgh
Mortonhall Crematorium, Edinburgh
Queen Elizabeth Square, Glasgow
Southside Garage, Edinburgh
St Andrew Square building, Edinburgh
Animal Breeding Research Headquarters, Kings' Buildings, Edinburgh
Thomas Tait architect
St Andrew's House, Edinburgh
Hawkhead Hospital, Paisley
Thomas Telford architect
Dunkeld, Perthshire
Alexander Thomson architect
Greek Thomson Projects
William B Whitie architect
Mitchell Library, Glasgow
Location: Scotland
Architecture in Scotland
Contemporary Scottish Architecture
Scottish Architecture Designs – chronological list
Scotland Architecture Tour : Key Buildings
Scottish Architecture – Selection
Hotel Missoni, Edinburgh
Hotel Missoni
Scottish Architecture
Scottish Architecture Book (World of Art Series) by Miles Glendinning, Aonghus MacKechnie
Scottish Architect Studios
Comments for the Scottish architects & historic buildings page welcome