Georgia Architecture News 2022, Tbilisi Building Projects, Construction Design, Modern Property Images
Georgia Architecture News
New Tbilisi Architectural Developments – Built Environment Updates
post updated 4 February 2023
Georgian Architecture Designs – chronological list
Georgia Building News
Georgia Architectural News, chronological:
19 Oct 2022
ibis budget Tbilisi
Architecture: STUDIO SHOO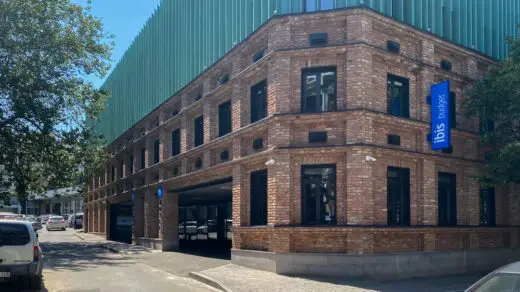 photo : Katie Kutuzova
ibis budget Tbilisi
The ibis budget Tbilisi was opened in may 2022 in Georgia. The crucial task for STUDIO SHOO was to develop public areas for the Ibis Budget brand, completely transforming budget brands' way of thinking about technical and functional equipment.
10 July 2022
Tennis Courts Residential House, Marjanishvilis square, Tbilisi
Architecture: NS STUDIO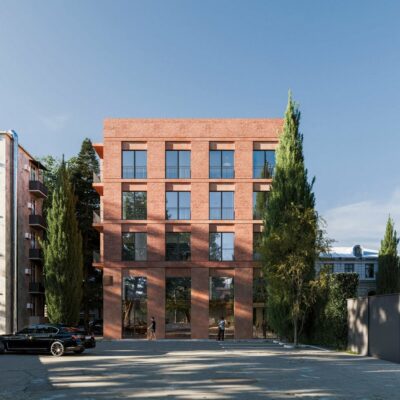 photo : Paralel studio
Tennis Courts Residential House Tbilisi
The central part of the capital which has high density of buildings always requires special implementation, in order to maintain the fundamental markings of our architectural vision towards this area of Tbilisi. The Tennis Courts Residential House project site is located near Marjanishvilis square, right next to well-known Leila Meskhi's tennis courts which has a strong impact on the neighborhood itself.
4 May 2022
Kutaisi Residential House, Kutaisi, Imereti, Georgia
Architecture: NS STUDIO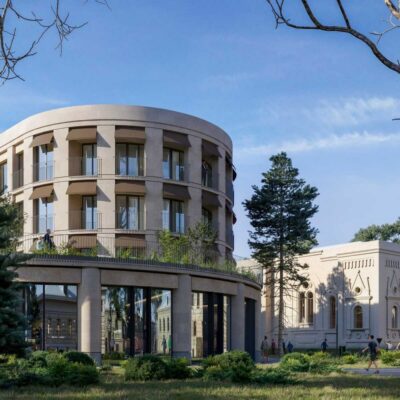 photo : Paralel studio
Kutaisi Residential House, Imereti
The Kutaisi Residential House project site is located in a historical district in Kutaisi, on a left bank of river Rioni. One of the main characteristics of this part of the city is its cultural diversity.
14 Feb 2022
Mziuri Bridge, Tbilisi
Architecture: NS STUDIO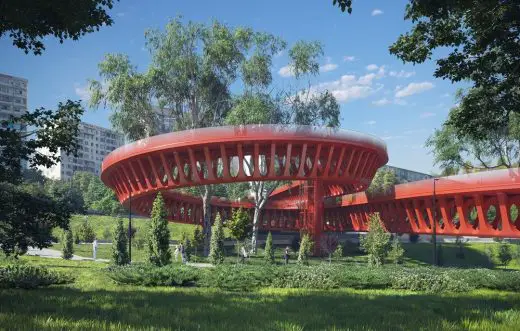 image courtesy of architects practice
Mziuri Bridge Tibilisi concept design
When designing Mziuri Bridge NS STUDIO aimed to create a light-weight, plastic architectural element. This will create the short walkway between Vake and Saburtalo districts in Tbilisi, Georgia
14 Feb 2022
Ertso Street Residential Complex, Tbilisi
Architecture: NS STUDIO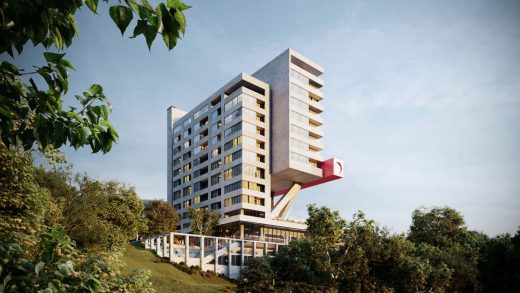 render : Paralel studio
Ertso Street Residential Complex
The territory of the project was developed in the city of Tbilisi, in the nearby area of N15 str. Ertso. The plot area equals 5000 sqm. The main goal of the project is to create such objects for the surrounding peripheral environment, which will maintain a certain order at the chaotically developed territory by its character.
More Georgia Architecture News on e-architect soon
Georgia Architecture News 2021
25 Jan 2021
LISI Residential Complex Site, Tbilisi
Architecture: Architects of Invention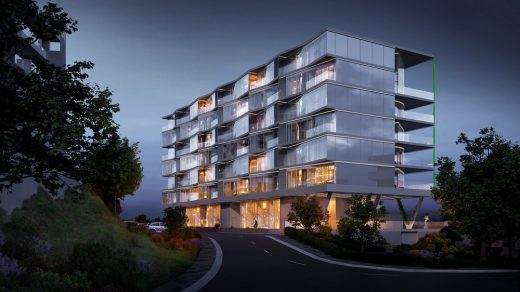 rendering : Archirost.com
LISI Residential Complex, Tbilisi
The site is located to the North-West of Tbilisi, in the Saburtalo district, on a sloping hill near Lisi lake, with views over the city. A series of high-profile practices – Architects of Invention, Riccardo Bofill and UN Studio – have been commissioned to populate the masterplan with radically different, new build, 5 – 7 storey residential blocks, that will sit alongside a number of private houses.
18 Jan 2021
Georgian Alphabet Tourist Center
Architecture: artytechs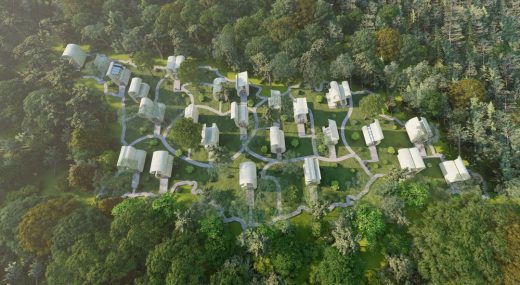 image : artytechs
Georgian Alphabet Tourist Center
Georgia, or as we call it "Sakartvelo", is located at the eastern shores of the Black Sea on the southern flanks of the main crest of the Greater Caucasus Mountains. Georgia is a country of ancient civilization. Its territory was populated 1.7-1.8 million years ago.
More contemporary Georgia Architecture News online here soon
Georgian Architectural Updates 2020
2 Nov 2020
Residential Complex Tbilisi
Architecture: artytechs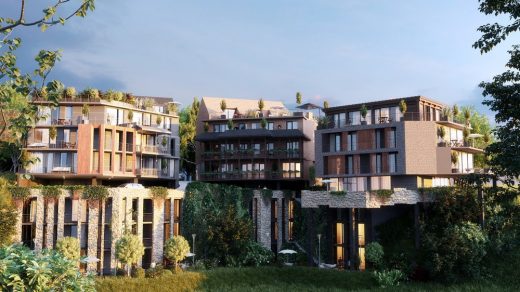 image : artytechs
Residential Complex Tbilisi
Tbilisi is a city where primarily concern in terms of urban development is the adaption of architecture with existing environment, considering the landscape and maintaining the scale of the buildings surrounding the project area, which in most cases requires distinctive and unique approach.
28 Sep 2020
Jewelry Salon CHKHIRA, Tbilisi
22 Sep 2020
CHKHIRA Jewelry Salon, Tbilisi
Architecture: artytechs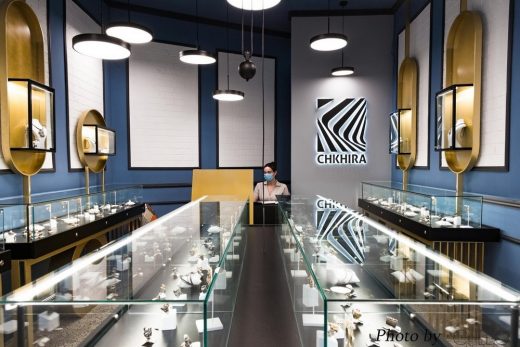 photo : Irakli Chelidze
CHKHIRA Jewelry Salon, Tbilisi
When entering a retail jewelry shop, customers expect elegance. So, the artytechs team kept in mind that stores should be designed to favorably showcase the jewelry collection, allow customers to browse with ease and maintain security.
10 Mar 2020
Omega Motor City, Tbilisi
Architecture: Simone de Gale Architects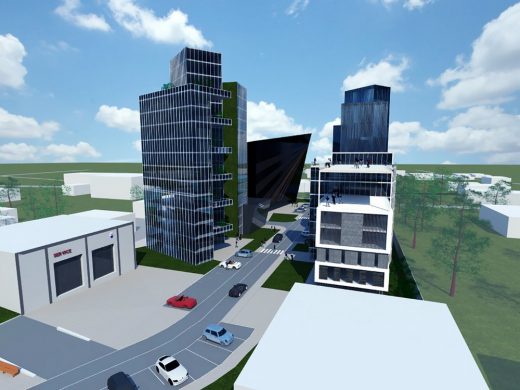 image courtesy of architects office
Omega Motor City in Tbilisi
The Omega Motor City development is a series of varied building types in style and height, and also materiality. The development of the buildings, has established new architecture tectonics. The uses of these buildings range from 5* luxury Hotel, Business Conference Center and Offices, Retail and Restaurants.
10 Mar 2020
Tibilisi Residential House
Architects: artytechs
Residential House in Tbilisi
Tbilisi is characterized with terraced terrain which accordingly directs our architectural vision to tailor our projects in a corresponding way. This kind of approach makes the landscape diverse, attractive and interesting for all types of buildings, whether it is residential, commercial or of any other kind.
28 Feb 2020
Individual House, Tbilisi
Architects: artytechs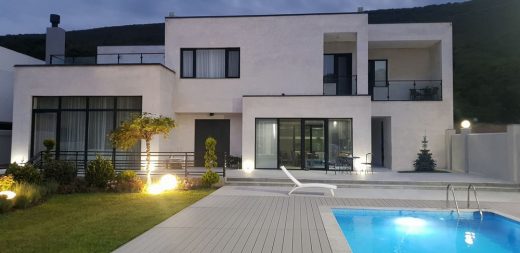 photo : Irakli Chelidze
Tsodoreti House near Tibilisi
This new residential property is located near the Tsodoreti forest, in front of the greenery of a natural landscape. The project area is characterized by difficult terrain.
27 Jan 2020
Mtatsminda Hotel, near Tbilisi
Architects: artytechs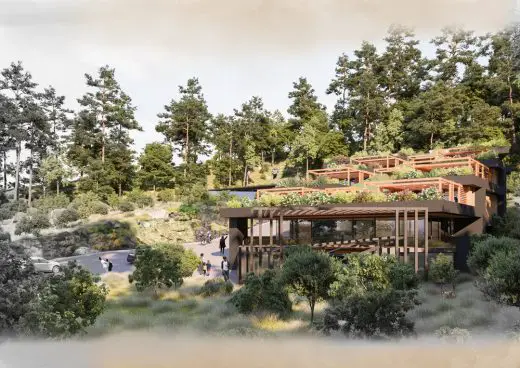 image courtesy of architects practice
Mountain Hotel at Mtatsminda, Tibilisi
The Mtatsminda Hotel is on a Mtatsminda mountain that sharply divides the southeast boundary of Tbilisi and is the main dominant silhouette of the city. The mountain with its buildings has become a symbol of Tbilisi's architectural and artistic kind.
More current Georgia Architecture News online soon
Georgian Architectural Updates 2006 – 2019
4 August 2019
Former Ministry of Transportation Building, Tbilisi
Date built: 1975
Design: Architects George Chakhava and Zurab Jalaghania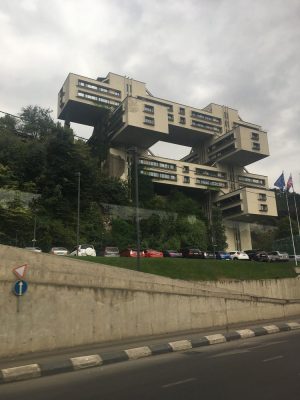 photo © Daniel Lomholt-Welch
Powerful and imaginative Communist architecture design. Building for the Ministry of Highway Construction of the Georgian Soviet Socialist Republic (SSR).
28 July 2019
Tbilisi Sky-Bridge, Saburtalo, Tbilisi
Photos © Kaja Hellman-Hayes: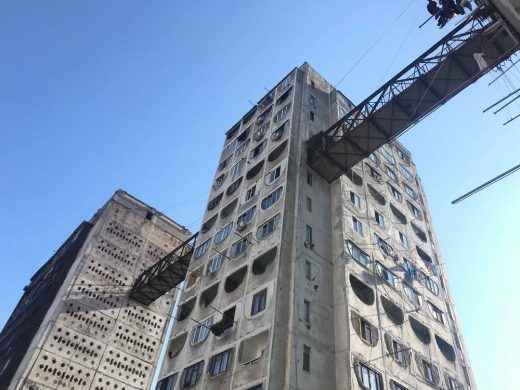 Tbilisi Sky-Bridge, residential buildings
Dates built: 1974-1976
Architects: Otar Kalandarishvili, Guizo Potskhishvili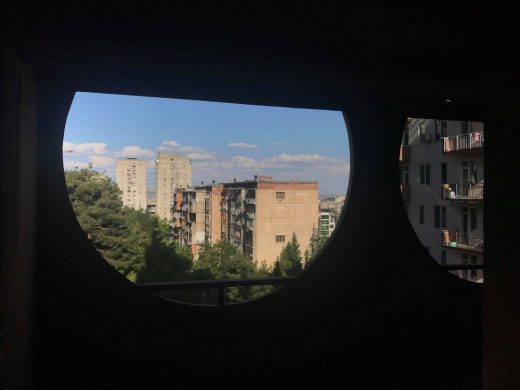 The building is located at one of the highest areas in Tbilisi.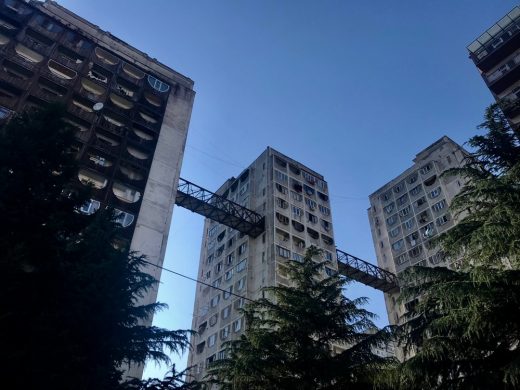 The Nutsubidze plateau's residential complex consists of three housing blocks constructed on a hillside and connected together by a rather dilapidated suspended foot bridge.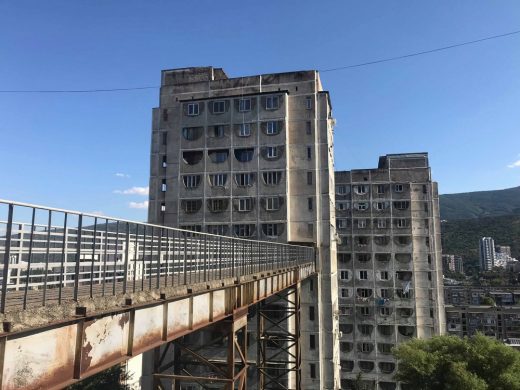 The bridges connect 16 buildings.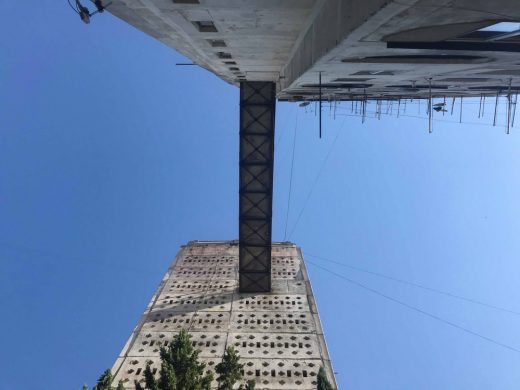 Photos © Daniel Lomholt-Welch: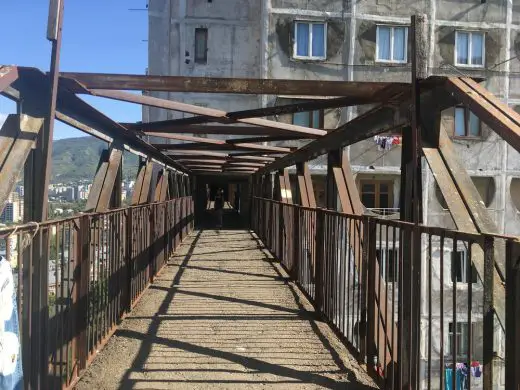 Saburtalo is a large district in Tbilisi, a typical residential area with lots of grocery stores, universities, and a some restaurants and shops.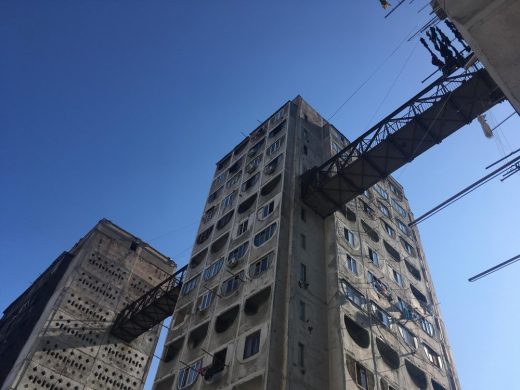 The district has a special metro line – Saburtalo.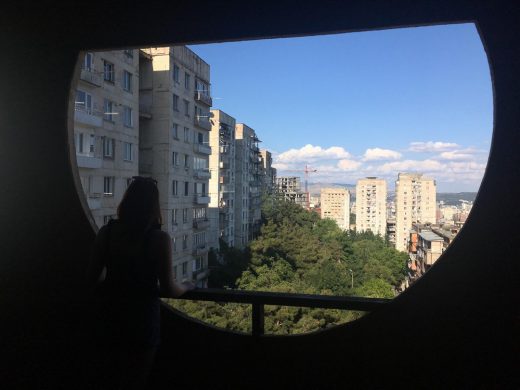 The residential blocks reach up to fourteen stories and are not so well maintained.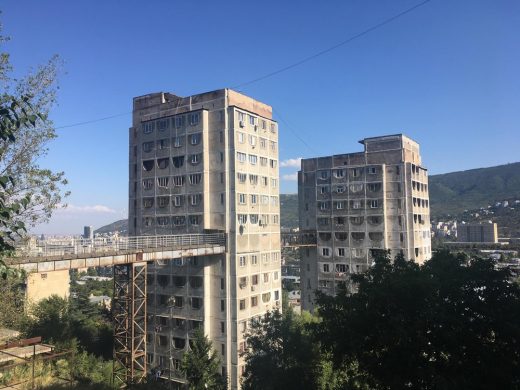 Further information / comments welcome for this Brutal Georgian architecture.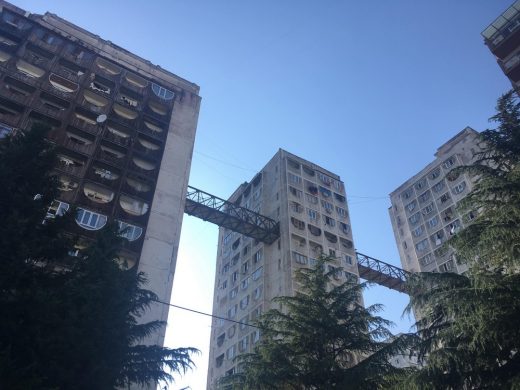 27 July 2019
Oreste Wine Estate, Alaverdi
Design: Stipfold Architects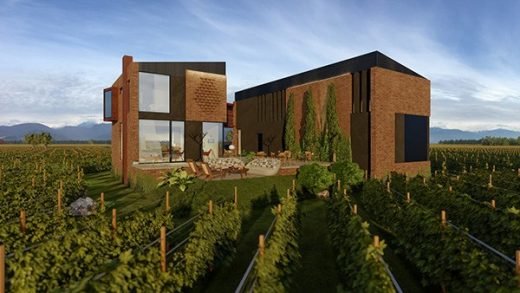 image Courtesy architecture office
Oreste Wine Estate in Alaverdi
A road trajectory leading to Oreste Wine Estate has been altered and a path directs a visitor through a vineyard towards a facade, where two buildings and a connecting bridge beautifully frame distant Alaverdi Monastery.
27 Jan 2019
Multi Functional Complex, Tbilisi
Architects: artytechs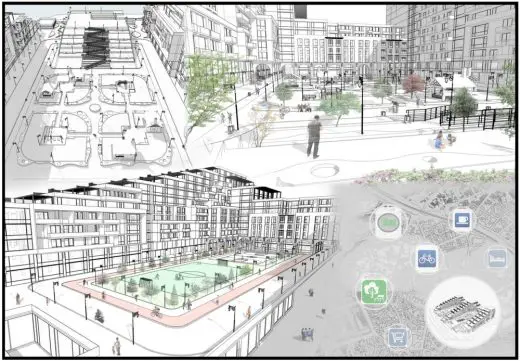 image Courtesy architecture office
Multi Functional Complex in Tibilisi
The district comprises already amortized residential houses, and is characterized with intense and tight development.
7 Nov 2018
Georgian Railway Head Offices, Tbilisi
Architects: GRAFT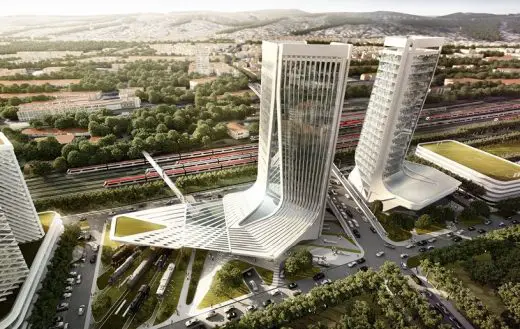 photo : Pablo Castagnola
Georgian Railway Head Offices in Tibilisi
As part of an innovative business corridor in the northern area of Tbilisi's city centre, GRAFT developed a masterplan for the Didube Chughureti District that creates a scenic and dynamic landscape and a healthy work environment with a wide range of activities for visitors and residents.
1 Nov 2018
Slashback House, Tbilisi
Design: Stipfold Architects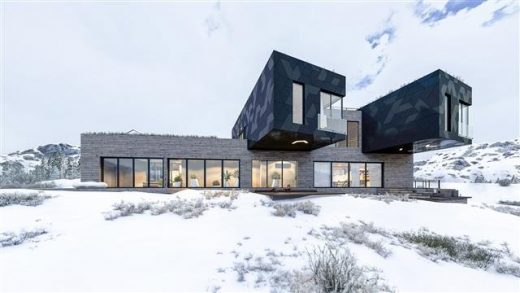 image Courtesy architecture office
Slashback House in Tbilisi
The structure was realized through bottom-up approach; Forms emerged after deciding how spaces with specific functionalities would be arranged in the house.
6 Sep 2018
Altihut, Kazbegi – Stepantsminda, Mtskheta-Mtianeti, north-eastern Georgia
Design: Stipfold Architects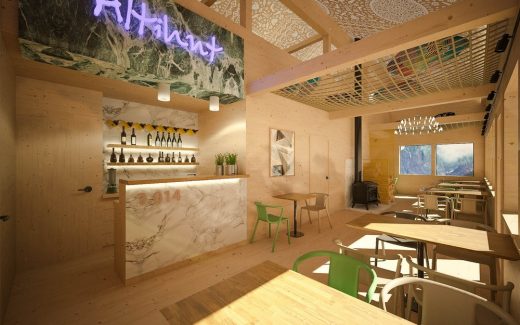 image Courtesy architecture office
New Hotel Building in Georgia
This mountain hut building is located at 3014 m above the sea level. It serves as a resting space for mountaineers and a hotel for guests who want to enjoy nature and some quite time in the mountains.
28 Nov 2017
Kutaisi International Airport Extension
Design: UNStudio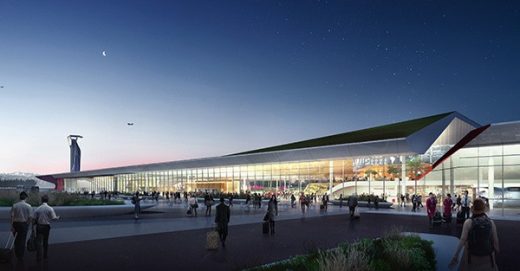 renderings : VA-render
Kutaisi International Airport Extension in Georgia
Just four and a half years after its official opening, the UNStudio designed Kutaisi International Airport has grown rapidly from 12,915 passengers per year to more than 300,000 in 2016. In order to facilitate predicted growth UNStudio has now been invited to design a large extension to the existing terminal.
7 Jul 2017
Green House, Tbilisi
Design: Stipfold Architects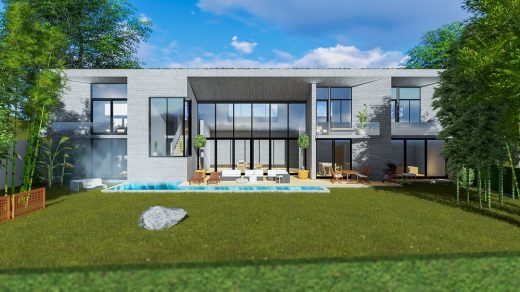 image Courtesy architecture office
Green House in Tbilisi
The building's fully-fledged relationship with natural light is exquisitely balanced with privacy; The roadside windows let a daylight illuminate the living room and the second floor bedrooms, but their positioning make it impossible for an outsider to grasp interior activities.
6 + 5 May 2017
New House in Tbilisi
Design: Stipfold Architects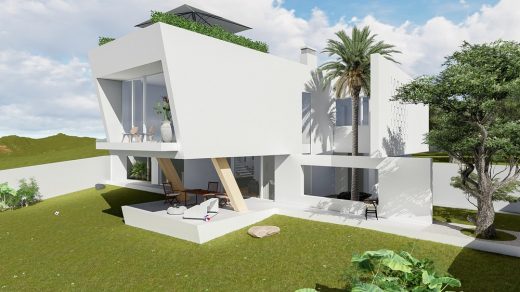 image courtesy of architects
New Tbilisi Property
The house splits the outdoor space in two and stretches between fences that face each other. Double entrance, one of which leads to a garage, cuts through the side fence and is separated by a wall keeping a parking spot out of sight.
2 Jan 2017
Lazika Municipality Building, Anaklia
Design: Architects of invention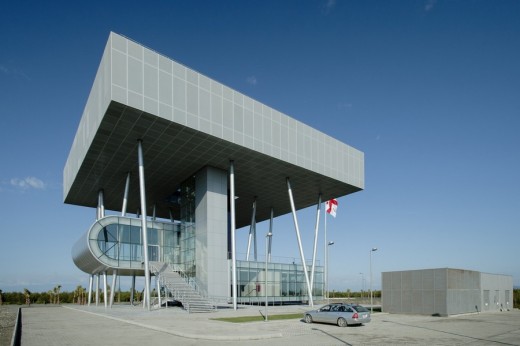 photograph : NAKANIMAMASAKHLISI PHOTO LAB (www.nakanimamasakhlisi.com)
Lazika Municipality Building
Shortlisted for Mies van der Rohe 2017 Award Nominations
This marine, economic and commercial centre was intended to be one of the largest cities in Georgia. Currently, Lazika's future hangs in the balance, as the new government decides its course of action.
2 Jan 2017
Prosecutor's Office in Tbilisi – Shortlisted for Mies van der Rohe 2017 Awards
Mies van der Rohe 2017 Award Nominations
Design: Architects of invention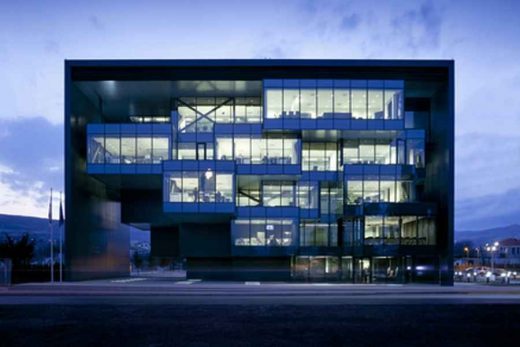 image Courtesy architecture office
Prosecutors Office Tbilisi
The firm submitted a proposal as part of an invited competition for a new build to the north west of the city, just on the outskirts of the city centre and close to the Tbilisi Court building. The building was completed in 2012. The brief was to create workspace for 60 members of staff, a substantial lobby and car parking.
17 Aug 2016
Radisson SAS Iveria Hotel, Tbilisi
Design: GRAFT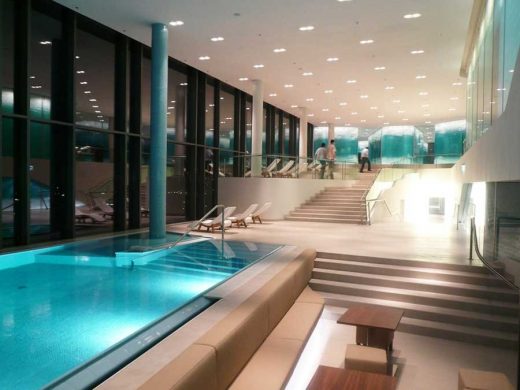 image Courtesy architecture office
Radisson SAS Iveria Hotel
The project's goal is to transform an urban landmark building of the so-called international style by anchoring it in the local environment of the city centre and by reconnecting it to the world of today. The Iveria Hotel is a beacon of optimism for the future of Georgia, reassuring its own incomparable tradition, identity and self confidence, this project reinvents living culture without neglecting its close history.
18 Apr 2014
Sarpi Border Checkpoint
Design: J. MAYER H. Architects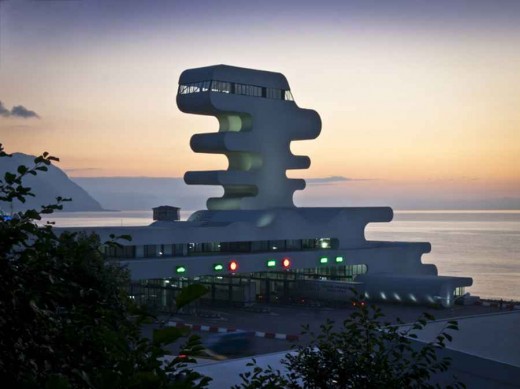 image from architects
Sarpi Border Checkpoint
Designed by this German architecture office the customs checkpoint is situated at the Georgian border to Turkey, at the shore of the Black Sea. With its cantilevering terraces, the tower is used as a viewing platform, with multiple levels overlooking the water and the steep part of the coastline.
13 Nov 2013
Kutaisi 'King David the Builder' International Airport
Design: UNStudio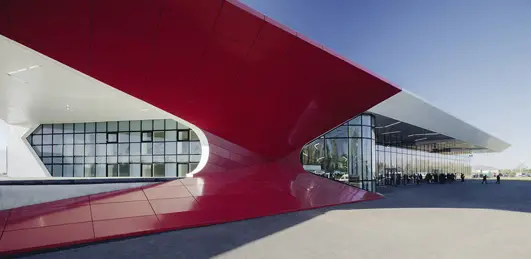 photograph © Nakanimamasakhlisi
Kutaisi Airport
The design for the new airport incorporates both Georgia's historic landscape and its architecture. In Georgia public buildings and private houses employ their entrance lobbies as showcases for their individual identities.
19 Feb 2013
Tbilisi Public Service Hall, Tbilisi, Georgia
Design: Massimiliano and Doriana Fuksas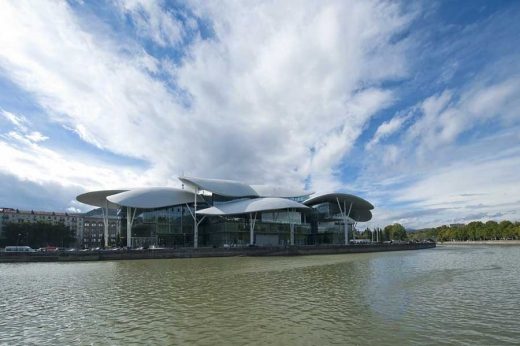 photo © Moreno Maggi
Tbilisi Public Service Hall
The building is 42.000 mq. It is made up of 7 volumes that contain offices (each volume is made up of 4 floors located on different levels). These volumes are placed around a "central public square", which is the core of the project, where there is the front office services.
27 Sep 2012
TBC Bank Headquarters, Tbilisi
Design: Architects of invention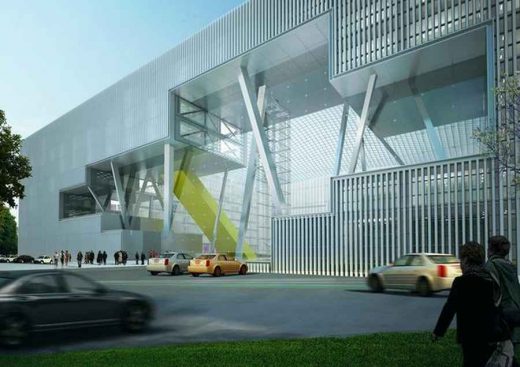 image from architects
TBC Bank Headquarters Georgia
The existing building complex was built for the Soviet Military Headquarters of the Caucasus region. The complex consists of several building. The complex is located on crossroads of the Vake-Saburtalo road and Tamarashvili Avenue opposite the Hippodrome. It is formed in Russian letter П-shape.
29 Feb 2012
National Olympic Committee House, Tbilisi
Design: Architects of invention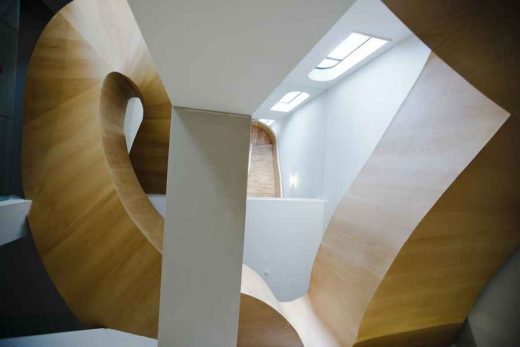 picture : Nakanimamasakhlisi Photo Lab
National Olympic Committee House Tbilisi
The building was built at the end of the XIX century for a private investor and it was later used as the residence of one of the leaders of the Communist party. Later it was renovated in the 1960's for government purposes and remained untouched until this year.
16 Dec 2011
Gudiashvili Square, Tbilisi
Design: Zechner & Zechner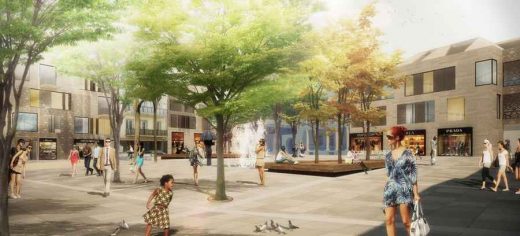 renders : pixLab-studios Ana Ocic
Georgia Landscape Architecture
The project task was to develop a multifunctional area with shops, offices and restaurants around the Gudiashvili Square in the heart of old Town in Tbilisi. This is partly in the redevelopment of listed buildings, but most of them are newly constructed.
30 Jun 2010
Architecture Masterclass Georgia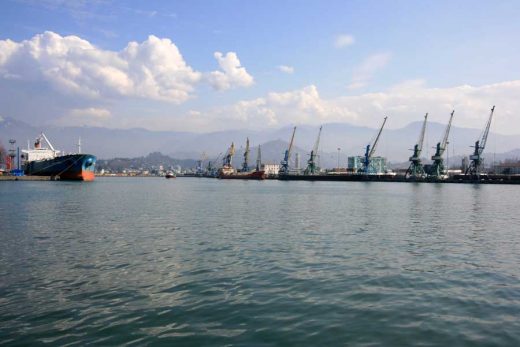 photo from Stadslab
Georgia Design Masterclass
International Master Class by Stadslab European Urban Design Laboratory on the regeneration of Georgia's Black Sea coast and the transformations of Batumi and Poti as its main port cities. Architects and planners developed strategies and design solutions for two strategic corridors in the Western part of Georgia.
We aim to post more Georgia Architecture News online soon
Location: Georgia, western Asia
Architectural Designs in Georgia
Architectural Design in Countries close by
Comments / photos for the Georgia Architecture Information page welcome