Home Design Trends, Vibrant Living Space, Domestic Style, Residential Desires
Home Design Trends Features
Desirable Domestic Features : Article on Handicrafts and DIY house projects
5 Jul 2016
Home Design Trends
Domestic Style
Home Style Design Trends
From architects to interior designers and even DIY enthusiasts, staying on top of home design trends is the key to creating a vibrant and unique living space. From the walls and floors themselves to the fixtures and furnishings, each home is different and special – but many share common themes. 2016 has seen a new wave of home design trends affecting outdoors and indoors. From transparent walls to mismatched cabinets, these are the home design trends you need to know about.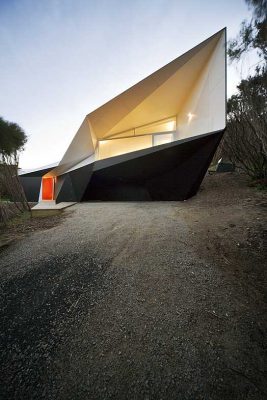 image : John Gollings
Home furnishings: colours and prints in the spotlight
Monochrome is back, with black and white featuring above bright, bold colours in many contemporary living spaces. Grey and silver is also a key trend, particularly for detailing and features. When it comes to colours, warm reds and oranges are back in trend – as are floral and geometric prints. Fabric wall art is undergoing a revival, while woven rugs and throws are very popular right now on online craft and artisan stores.


image : Art Gray
Quirks and charms still highly appealing
Handicrafts and DIY home projects remain popular, with online moodboard site Pinterest noting that artisan goods remain a key trend on their users' home décor boards. Homeowners are seeking the rustic and the vintage to offset contemporary furnishings and building features. Mismatching is a big trend this year, with many choosing cabinets and fixtures in contracting colours – and even in entirely different styles. Research by VoucherBin found that 76% of homeowners look for something 'unique' when selecting home furnishings, and that 59% prefer to pick their furnishings from craft sites and stores over leading homeware outlets. Individuality matters to homeowners, and home designs continue to reflect this trend.
Space age kitchen designs
Black stainless steel is one of 2016's hottest new trends, so you can expect a lot more requests for powder coating and colouring from clients. Titanium and chrome have also had a popularity boost, featuring as a key trend in Elle Decor's most recent edition. Homeowners and interior designers are rejecting the colder, more clinical stainless steel look in favour of these sleek black appliances, units and fixtures. Neutral greys and bright whites can offset the dark black features to create a truly modern kitchen that would put any showroom to shame.
Bringing the traditional dining room back
Formal dining room settings are making a big comeback. Designers and clients are switching away from the more modern and informal kitchen-diner and instead focusing on separate dining spaces with elegant, classic furniture. Vintage upholstery is also on the rise, with floral prints and metallic threads favoured this year. The choice of dining set can make or break the room: for on-trend home dining, look for chunky granite and glass or try traditional, versatile mahogany.


photo : Kuvio.com
Connected spaces and private places
Home layout is back in the spotlight, with home designers testing new ways to improve how we use the space we occupy. From beautiful timber paneling to translucent hallway walls, contrasting natural and synthetic materials is key to creating today's idea home. Tiling for floors is increasingly popular in contemporary homes, particularly in shared spaces such as hallways and living rooms.
Bedroom trends for the year include much more traditional furnishings: four-poster beds are rising in popularity, while cushions and throw pillows remain ever popular – particularly those made from woven Guatemalan fabrics.
Makeovers for the traditional verandas and porches
Underfloor heating has been a big seller in luxury home design for many years, often featuring in bathrooms and bedrooms where cold floors are most offensive to bare feet. However, a new home trend for this year is bringing heating to an often-neglected area of the home: porches and entranceways. The ambitious home designer may also want to bring underfloor technology to verandas and decking, for extra warmth and comfort all year round.
Home design is moving away from the typical 'indoor' space and blending gardens with homes more effectively. Veranda space can become an outdoor studio, while an orangery roof can give dark rooms a light, natural ceiling. Indoor water features, outdoor stoves and open air porches are all growing in popularity, bring homes back to nature and embracing the ongoing eco-friendly design revolution.


photograph : Lukas Schaller
Transparent spaces, frame windows and lighting
Where bringing the outdoors in becomes a little tricky, homeowners are embracing the light available to them instead. Apartments, loft spaces and upper floor bedrooms could benefit from the transparent walls trend. Whole panels of glass or acrylic can replace exterior walls, bringing in as much light as possible and extending the view from any room. Transparent and translucent walls have also been making an appearance in open plan spaces indoors, particularly for smaller homes.
The see-through wall trend looks great but homes close to their neighbours might prefer a little privacy! Timber cladding is also making a comeback for exterior walls, providing a fresh modern look for many new build designs. There has also been a surge of properties using slate cladding for internal and external walls – which works very well combined with the trend for black steel fittings and glass walls. 2016 has also seen a revival of ornate bargeboards, brightening up dull fascias and roof spaces but clashing with the trend toward sleek, modern home designs.
Comments on this Home Design Trends advice article are welcome.
Architecture Articles
Barclays Center Brooklyn



image © SHoP Architects
Barclays Center Brooklyn
Ever seen a sports arena guarded by a giant Anaconda? In the Brooklyn borough of New York City, the neighborhoods of Boerum Hill, Fort Greene, Park Slope and Prospect Heights have new company in their vicinity – a giant cuddle-up Anaconda. Its bold presence has impregnated the air with fear, inhibition and much excitement. A major transformation of the neighborhoods is in process, which would be exponential once the Anaconda is awake.
Seasonal Architecture : article by Trevor Tucker – 15 Feb 2011
Comments / photos for the Home Design Trends Article page welcome