Difference between commercial and residential locksmith guide, Building security advice, Safe homes
What's The Difference Between A Commercial And Residential Locksmith?
August 25, 2022
The key to keeping your property safe and secure is a lock! But a locksmith is not restricted to just replacing or fixing your broken locks.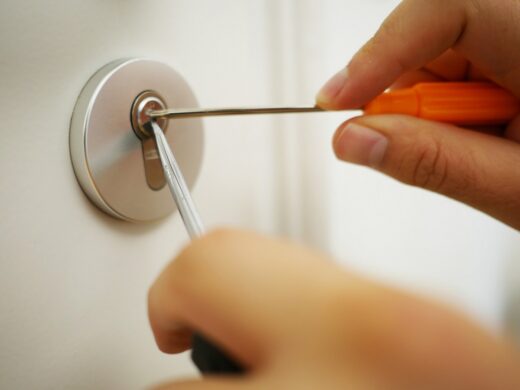 Both commercial and residential locksmiths work to keep your property safe by keeping your locks in good condition. But the types of locks that you find in residential homes aren't the same as those that you find in commercial properties.
This calls for a different set of expertise and skills combined with the right tools and technologies to tackle the problem. This calls for different types of locksmiths for each given scenario.
Keep reading to learn the differences between a residential locksmith and a commercial one. You can also learn how each one can come in handy for different situations.
What Do Residential Locksmiths Do?
If you are getting a lock for your home or have an issue with it, you should contact a residential locksmith. They can cut keys for you and repair your locks with ease. It is a quick and simple task but requires professional equipment to get done.
Suppose you are locked out of your home, and the key is stuck inside, these locksmiths can get you back in. They can even design a new key for you if you wish to have a spare one or lost your key.
On the other hand, you can contact them if you are planning to purchase a new home as well. They will be able to assess and suggest what locks you can design for your home for the best security and guide you about security systems.
If you need a locksmith for your home needs or wish to optimize your security measures with security systems, they can assist you while installing them.
What Do Commercial Locksmiths Do?
Commercial buildings could include restaurants, hotel rooms, banks, office spaces, retail stores, hospitals, and so on. They have different locks and varied mechanisms as compared to residential properties.
They are more complex as many people leave their belongings and valuables in such places. Highly valuable assets are stored in commercial buildings and businesses depend on good security to safeguard them.
This calls for locksmiths with more training and different equipment to deal with the complexity of the locks. Commercial locksmiths have different skills and technology to help fix or design your locks.
They can help you with filing cabinets and safes as well if your property has any security systems in place. They are also trained to handle electronic security controls and can guide you while choosing one for your property.
You might not even be using a key to enter your hotel room or office space. Commercial locksmiths can handle basic locks, keyless locks, and even motion sensors or other electronic locks.
Differences Between Commercial And Residential Locksmiths
Commercial locksmiths are generally more skilled than residential ones. Due to this, it makes sense that they charge more and offer a wider range of services. They have access to commercial-grade equipment that residential locksmiths don't use.
They even have special licenses and authorized certifications which are not needed for residential locksmiths. Similarly, they have to undergo background checks as they are dealing with many assets and value stocks. Residential locksmiths needn't go through checks compulsorily.
They have expertise in setting up security cameras and safes, which residential locksmiths aren't always expected to. Residential locksmiths can set up security systems and work with vaults too. But the demand is generally a lot lesser comparatively.
The bottom line is the focus of both these locksmiths. They both aim to keep people safe (be it at home or work). Residential locksmiths keep people secure in their homes, while commercial locksmiths keep businesses and properties safe.
How Do I Pick A Good Locksmith?
Try to find licensed locksmiths near your home. It is always best to look for people close to your property or vehicle who are available 24×7, preferably.
Look for places that have commercial locksmiths, residential ones, as well as people who specialize in cars and other vehicles. This way, you can contact the same number whether you are locked out of your car or need a spare home key.
Try to read up on testimonials and understand the skills the locksmiths possess. Can you trust them with your home or your property? Have they shown expertise at previous jobs and are they certified?
Find out if they have good skills, knowledge of technology, and good reviews of their services. This will help you get the job done quickly with good value for money.
Summing Up
While residential locksmiths can handle your home, commercial locksmiths can handle much more complex locks for your office space. You could call a commercial locksmith even for your home needs, although their level of expertise wouldn't be required.
Be aware that commercial locksmiths charge more and can work for longer hours. They do a more polished job as they have access to commercial equipment and technology.
If you live in or near South Florida, check out A&B Locksmith Auto. This is notably the only number you need to call as you can gain access to certified and licensed:
Residential locksmiths
Car locksmiths
Safes locksmiths
Commercial locksmiths
They also have 24-hour emergency locksmith services and their technicians will arrive in 15-30 minutes record time. Call for a free estimate or gain access to affordable services 24×7.
Comments on this guide to Difference between commercial and residential locksmith article are welcome.
Locks and Professional Locksmiths
Professional Locksmith and Door Lock Posts
Top questions to ask before hiring emergency locksmith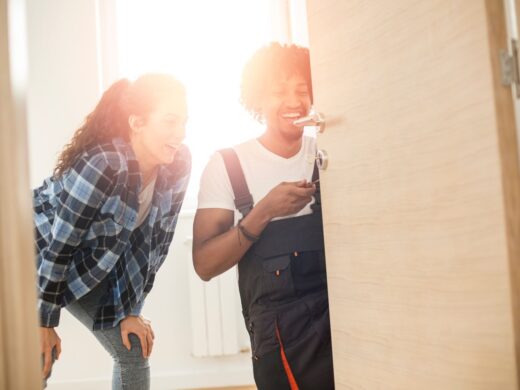 How to implement self-check-in with a lockbox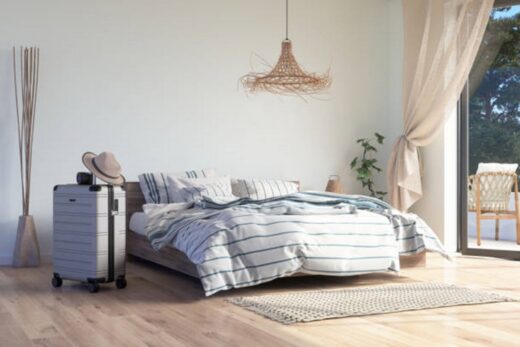 Help from a Professional Locksmith
5 practical home security tips for seniors to follow
How to spot a locksmith Toronto scam
Buildings
Residential Architecture Posts
Comments / photos for the Difference between commercial and residential locksmith advice, USA, page welcome