6 Issues that require the help of a professional locksmith, Bristol building security, Key replacements advice
Help from a Professional Locksmith Guide
23 Jan 2022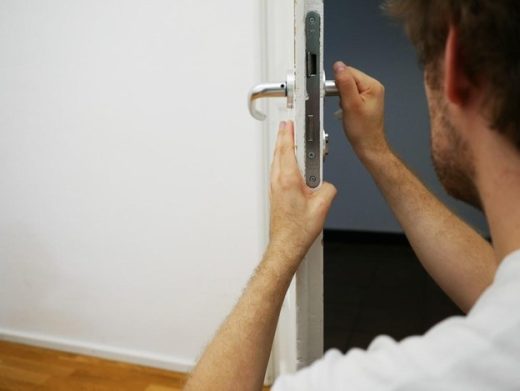 Issues that Require the Help of a Professional Locksmith
Any property owner will appreciate the need to keep their building secure. This applies whether it's a workplace, the Export Building, or a home residence. Sometimes there can be issues that only a locksmith can resolve.
A locksmith is someone who installs, repairs, and opens locks. They can work on both residential and commercial properties. Locksmiths have to go through rigorous training in order to be able to properly handle all types of locks. They also need to know how to pick locks so that they can gain entry if needed. In this article, we'll discuss 6 issues that require their services.
1.   You're Locked Out
You arrive at your property, reach for your keys but realize you don't have them on you. Alternatively, you briefly go outside to stand in the garden – only to hear the front door clunk shut behind you. What do you do in these circumstances? Break down the door and ruin the lock/door? Break a window to get in? Try to find a way to get in from an upstairs window – even if this could be dangerous? Some people find themselves locked out of their work premises. Others discover that the door is locked from the inside – perhaps with the key still in it. Cars can be an issue, too, such as being locked out of your car while the engine is still running.
Lockouts are one of the most common reasons people need to call a locksmith. If this happens a professional can help get you back into your home without damaging your property. According to AA Lock & Key, people are looking for companies that have no call-out fee or VAT charges. They want professionals with years of experience, good reviews on Google and Yell, and super-fast call-out times.
2.   You Need A New Key/s
There are many instances in which you might need to replace your key. One is when you move into a new home and the locks need to be changed (so the previous owners can't get in). Another instance is when you lose your old set of keys. If this happens, it's important to call a professional locksmith right away so that they can help you get back into your home or office quickly.
There may also be times when you might need to get a new key for your car. This could happen if you lose your original set or if they get stolen.
3.   Your Locks Have Been Damaged
Another common reason why people require the help of a locksmith is when their lock breaks or becomes damaged. A locksmith can come and fix the issue swiftly so that your property remains secure. Here are some possible scenarios where locks become damaged:
Your property is vandalized
Someone attempted (or succeeded) to break-in
Someone tried to force the lock when using the wrong key
The door was badly used (e.g. excessive slamming)
Your car ignition develops an internal issue where it won't turn on or off
Your key breaks off in the door and you can't get it out or open the door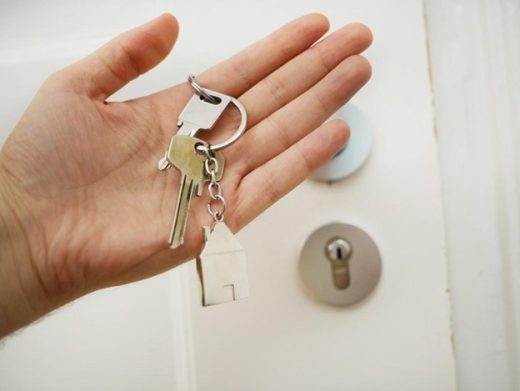 4.   You Need New Locks
If someone steals your bunch of keys, it's not just a matter of getting new locks for your house – you may also need to change the locks on your car, your office, and any other place where you have keyed access. If someone has a copy of your key, they could gain access to all of those places without any trouble. Another scenario is where your lock is jammed, either through a malfunction, bad use, or simply because the lock has become too old to function correctly.
You may be someone who is upgrading your doors, in which case you will definitely need new locks installed to match them. If you have a keyless entry system, it's also a good idea to get that checked and upgraded at the same time as your locks. There is no point in having a fancy keyless system if someone can just pick the lock on your door! The best way to ensure that you are getting quality work done is to hire a professional locksmith. They will have the training and experience necessary to do the job, and they will also have access to high-quality products.
5.   You Have Issues Regarding Your Safe
A safe is a receptacle for valuables, such as jewelry, money, important documents, or firearms. They are made from many different materials, the most popular being steel. A safe protects its contents from theft, unauthorized access, or damage from natural disasters. They can be fireproof and/or waterproof and they come in many shapes and sizes to fit any need.
If someone needs safe installation or repairs, a locksmith is the professional to call. They have the knowledge and tools to open any safe without damaging it. They can also install new safes and repair old ones. If you want to change the combination of the safe, a locksmith can help you with this as well.
6.   You're Upgrading Your Security System
A security system is a device or group of devices used to protect an area from unauthorized access or attack. They are commonly used in businesses and homes to deter theft, vandalism, and other illegal activities. There are many different types of security systems available on the market today. Some are more sophisticated than others and they require the help of a professional locksmith for installation and upgrade.
A locksmith can help you with:
upgrading an existing security system
installing a new security system
repairing a broken security system
unlocking a door that has been locked accidentally
rekeying locks after losing your keys
Locksmiths need to be familiar with the latest security technologies in order to keep up with the ever-changing landscape of building security. By having the necessary qualifications, locksmiths can be well-prepared for any situation that you may encounter. Should any of the six major issues discussed happen to you, don't hesitate to call one. There will be minimal damage to your doors and premises, and your property / properties will become more secure than ever.
Comments on this Issues That Require The Help Of A Professional Locksmith article are welcome.
Locks
Door Lock Posts
Difference between commercial and residential locksmith
24 7 mobile locksmith company service
Building Articles
Residential Architecture
Comments / photos for the 6 Issues That Require The Help Of A Professional Locksmith page welcome