5 practical home security tips for seniors to follow guide, Protect your property, Lock tips, Online house safety advice
5 Practical Home Security Tips for Seniors to Follow
April 5, 2022
If one thing will never change in this world, it's that evil will always be present. There's simply no way around it. For this reason, home security tips for seniors are a must-have to keep yourself and/or your loved ones safe. Since seniors are more vulnerable to falling victim to theft or a home intrusion, it's even more important to take proper precautions.
The following tips will help all seniors to secure their homes. By following these tips, you'll be able to rest easier at night knowing that your home is a safe place. For seniors living in high-crime areas, it's advisable to follow all of the following tips to a T.
1. Install an Alarm System With Professional Monitoring
One of the easiest ways for seniors to secure their homes is by installing an alarm system. In today's world, there are plenty of options, including DIY alarm systems. With a DIY alarm system, you're able to modify the system to your liking and avoid being duped into committing to a costly contract.
Rather, DIY systems allow for monthly professional monitoring without the need to commit to an annual contract. Beyond that, these modern systems allow you to add different components to the system, such as cameras and other home security gadgets. Depending on your needs and where you live, most seniors will benefit from installing a DIY alarm system.
And since most seniors are using smartphones these days, the system will allow them to link their phones to the system. All in all, an alarm system offers flexibility and professional monitoring along with the option to post a sign stating that your home is protected by an alarm.
2. Keep Your Doors Locked at All Times
While this one may seem obvious, it's important to remember that thieves only need one chance. In this case, that chance could be forgetting to lock a door. For seniors who may have trouble remembering to lock their doors, it's important to get into a rhythm of locking doors on autopilot.
If you're taking care of a loved one, then be sure to check on whether they're keeping their doors locked while at home. If not, then adding a clearly visible reminder is a good way to remind seniors to lock their doors.
Keeping doors locked at all times, especially at night, is one of the most fundamental home security tips for seniors.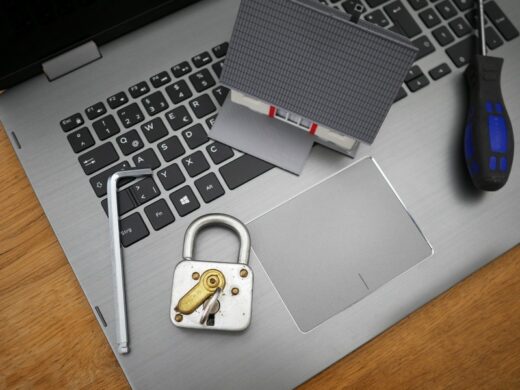 3. Keep Your Travel Plans Private
As everyone knows, seniors sometimes get chatty around the neighborhood. You never know when the wrong person could overhear what you're saying in public. This means that when you're running errands around town, leave the topic of going away for a week out of the conversation.
Instead, only tell your loved ones about your travel plans since they'll be the ones who are keeping tabs on your home. Additionally, someone around the neighborhood you may trust can inadvertently spill the beans about your travel plans to the wrong person.
And the last thing you want on your hands is to come home from vacation to deal with the lasting negative effects of a break-in.
4. Invest in a Secure Safe
Every home should have a safe installed for storing valuables. The key here is to choose a safe that's actually hard to crack. Just imagine if you mount a low-security safe to a shelf. A thief will scoff at this setup before simply stealing the entire safe.
When choosing a safe, there are two good routes. First, there's the option to invest in a heavy-duty high-security safe that bolts to the floor. With this type of safe installed, you get more room to store your valuables and the security of knowing that no one is running off with your safe.
Second, there's the stealth route, which includes wall safes and floor safes. Between the two options, floor safes are the least likely to be found. For ideas, Anti-Theft Boss provides a complete guide to choosing the best floor safe with models by reliable brands such as AMSEC.
After choosing your safe, gather your most valuable possessions, including personal documents, jewelry, and cash to store in it.
5. Install a Video Doorbell
At first glance, a video doorbell may seem overly complicated for seniors, but it's not. Of the smart home security devices, a video doorbell is one of the easiest to use. Clearly, the advantage of installing one is that it allows seniors to see who's at the door without opening it.
In some cases, seniors might be too trusting or fail to check who's at the door before opening it. With a video doorbell, the device will automatically alert them when someone is at the door while providing an image of the person at the door. In a way, this is a surefire way to get seniors to check who's at the door before opening it.
If you're installing a video doorbell for a loved one, always be sure to walk them through the setup process and ensure that everything is installed properly.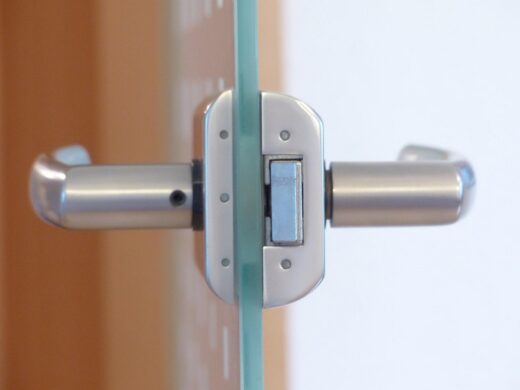 Final Tips
A little common sense and extra care go a long way when implementing home security tips for seniors. The main goal is to secure the perimeter of your home and to secure your valuables. Since seniors have gathered valuables throughout their lives, keeping them secure in a safe is a wise move. Additionally, there's always the option to split your valuables between a safe deposit box and a home safe.
Beyond those points, use care when selecting your door locks and other locks around your home to ensure that they can't be easily broken. A good door lock used together with a solid door does an excellent job of keeping unwanted visitors out.
Lastly, getting accustomed to using easy-to-use modern security devices is a good way to keep any home secure for people of all ages. Both DIY alarm systems and video doorbells are user-friendly enough for most seniors to figure out even if they're not tech-savvy.
Comments on this guide to 5 practical home security tips for seniors to follow article are welcome.
Doors
Doors Posts
Easy ways to protect your property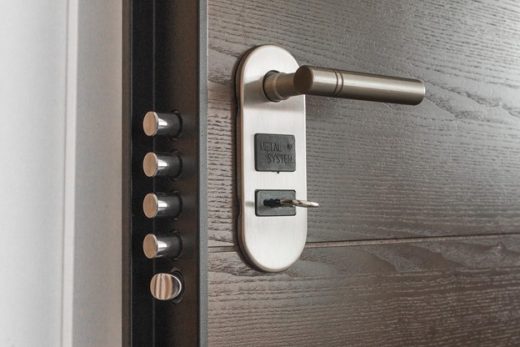 Homeowner's guide to door lock maintenance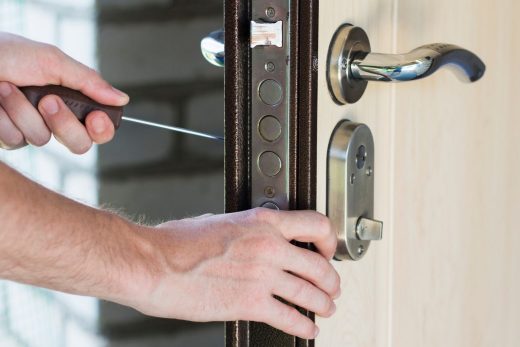 Door hardware to complement your architecture guide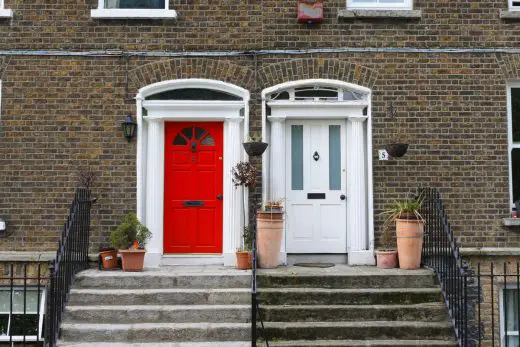 Help from a Professional Locksmith
Installing a home security system guide
Buildings
Residential Architecture
Comments / photos for the 5 practical home security tips for seniors to follow advice page welcome