Zaha Hadid Architect Designs, ZHA London Studio Photos, UK Architecture Practice News, Pictures
Zaha Hadid Architects
ZHA Architecture: Buildings + Architectural Projects + Exhibitions + Books + Designs
3 November 2023
Zaha Hadid Architects News in 2023
3 November 2023
Singapore Science Centre, Jurong Lake District, Singapore
Design: Architects 61 / Zaha Hadid Architects (ZHA)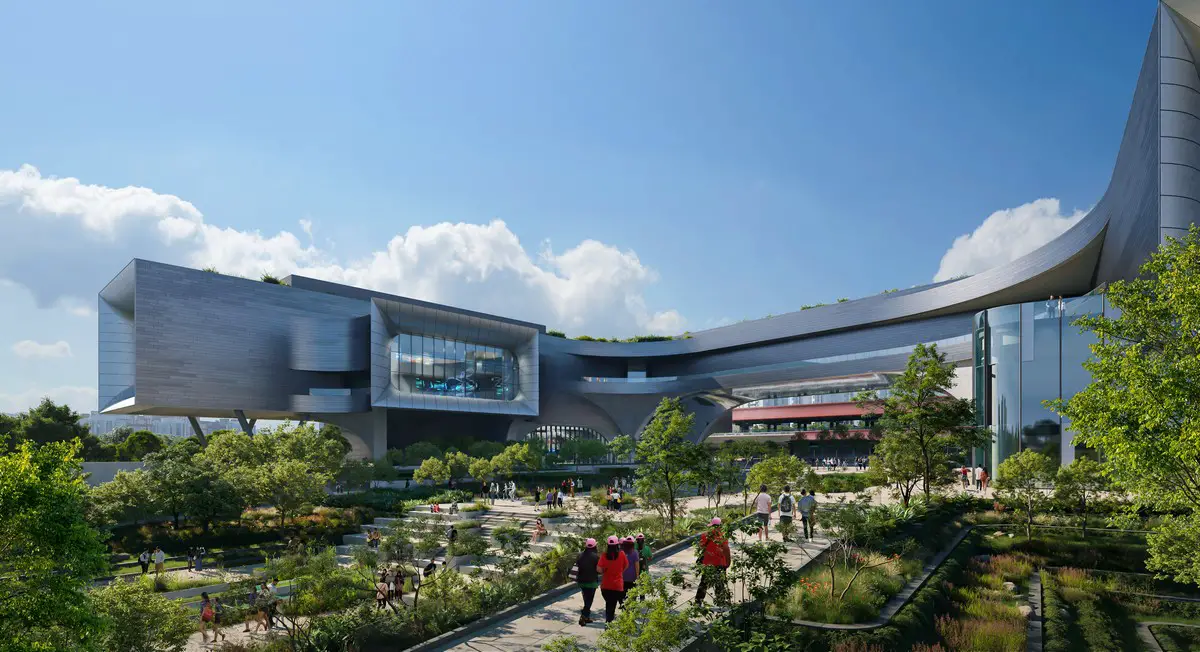 render : Negativ
Singapore Science Centre at Jurong Lake Gardens
Singapore's Science Centre Board held a groundbreaking ceremony for the new Science Centre, at the site located next to Chinese Garden MRT station. The new Centre will offer unique facilities and a wide range of programmes to drive STEM education in Singapore.
Zaha Hadid Architects emerge as winners in the fourteenth edition of the world-renowned Rethinking The Future Awards:
BEEAH Headquarters Sharjah by Zaha Hadid Architectss
13 Feb 2023
Business Stadium Central, Vilnius, Lithuania, Eastern Europe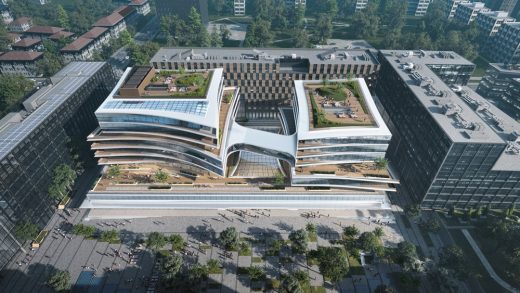 render : Frontop
Business Stadium Central, Vilnius
The City of Vilnius has granted approval of Business Stadium Central designed by Zaha Hadid Architects for the Lithuanian developer Hanner. Integrated within the Vilnius City Plan and the popular public square adjacent to the site, Business Stadium Central will be a new gathering place for the city.
Zaha Hadid News
Zaha Hadid Architects News – latest ZHA additions to this page, arranged chronologically:
20 Dec 2022
EAA Foundation Tents by ZHA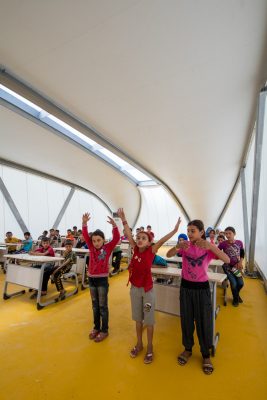 photograph : Luke Hayes
EAA Foundation Tents designed by Zaha Hadid Architects
Education Above All (EAA) Foundation, the Supreme Committee for Delivery & Legacy, and its human and social legacy programme, Generation Amazing Foundation, announced that 27 tents, designed by Zaha Hadid Architects (ZHA) to serve and support displaced populations, will be donated to the International Organisation of Migration (IOM) and the Qatar Red Crescent, as part of the country's efforts to ensure the FIFA World Cup Qatar 2022 has a lasting impact, beyond the tournament.
1 Dec 2022
ODESA EXPO 2030, Paris, France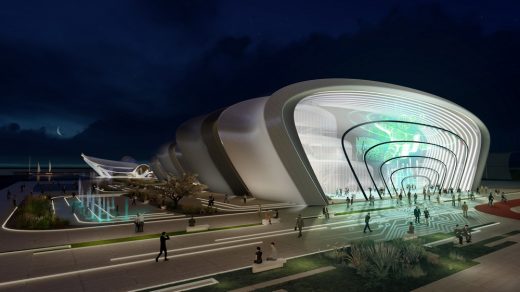 Renders by MIR, NORVISKA, JK Lab Architects, Zaha Hadid Architects
ODESA EXPO 2030, Paris Exhibition
"In a city that has always been multinational and multicultural, a city of diversity with ancient connections throughout the world, when you visit Ukraine and our Odesa in 2030, you will feel the power and culture of not just one country and one city… you will feel the potential of all humanity."
Volodymyr Zelenskyy, President of Ukraine
25 Oct 2022
Hangzhou International Sports Centre, Hangzhou, China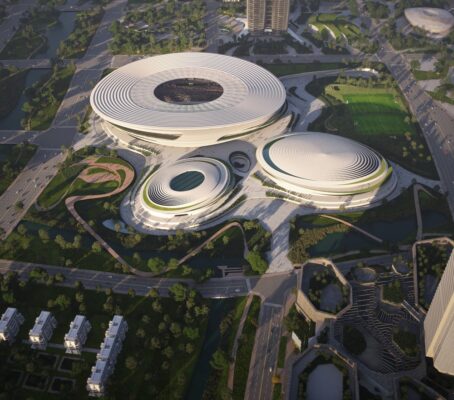 render : BrickVisual
Hangzhou International Sports Centre
9 June 2022
Handmade rug collections for ILLULIAN, Salone del Mobile, Milan, Italy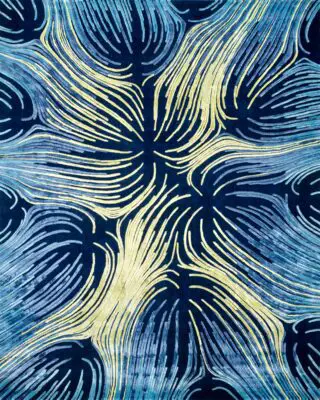 photos courtesy of architects office
Handmade rug collections for ILLULIAN
Handmade in Himalayan wools and silks, the new rug collections by Zaha Hadid Architects (ZHA) convey the intricate craftsmanship of ILLULIAN's all-natural materials and weaving process together with the manipulation of perspective, form and space within ZHA's architecture.
1 Jun 2022
Oneiric Catamaran for Rossinavi – presented in Milan, Italy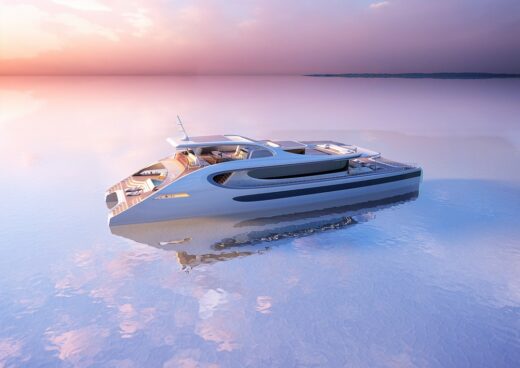 render © Zaha Hadid Architects
Oneiric Catamaran Zaha Hadid Superyacht
The new Oneiric Catamaran concept is Rossinavi's green-technology flagship featuring three levels of solar panels to allow for fully electric navigation and an AI-driven control centre to manage energy consumption and reduce environmental impact.
31 Mar 2022
BEEAH Group's new headquarters, desert south of Sharjah city centre, UAE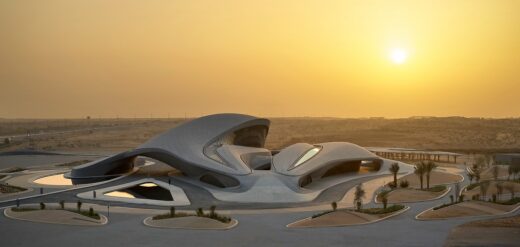 photo : Hufton+Crow
BEEAH Group headquarters in Sharjah
BEEAH Group's new headquarters in Sharjah, UAE, was opened on Wednesday, March 30 by His Highness Dr. Sheikh Sultan bin Muhammad Al Qasimi, Ruler of Sharjah. Powered by its solar array and equipped with next-generation technologies for operations at LEED Platinum standards, the new headquarters has been designed by ZHA to achieve net-zero emissions and will be the group's management and administrative centre that sets a new benchmark for future workplaces.
9 Mar 2022
ZHA Future Cites exhibition Chengdu, China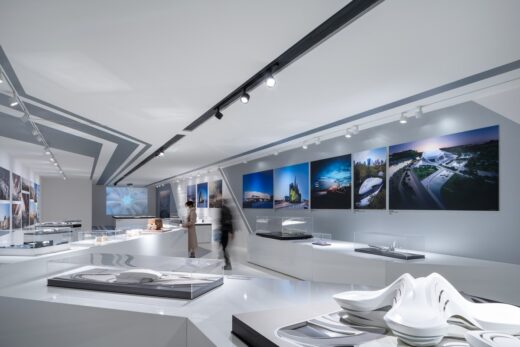 photo : Liang Xue
ZHA Future Cites exhibition Chengdu
The 'Future Cities' monographic exhibition examines the innovations shaping 21st century urbanism and traces Zaha Hadid Architects' (ZHA) projects that are redefining urban landscapes around the world.
17 February 2022
Zaha Hadid Architects: Vertical Urbanism, Hong Kong Design Institute (HKDI)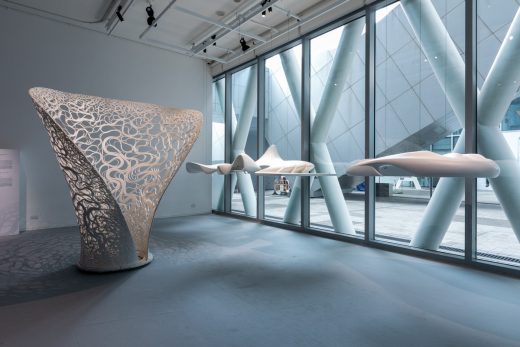 photograph courtesy of Hong Kong Design Institute (HKDI)
Zaha Hadid Architects Vertical Urbanism Exhibition
Hong Kong Design Institute (HKDI) and Hong Kong Institute of Vocational Education (IVE) (Lee Wai Lee), together with its affiliated HKDI Gallery present its flagship exhibition of the year "Zaha Hadid Architects: Vertical Urbanism" as part of their 'Essence of Design' programme.
7 Dec 2021
Zaha Hadid Architects transitions to employee ownership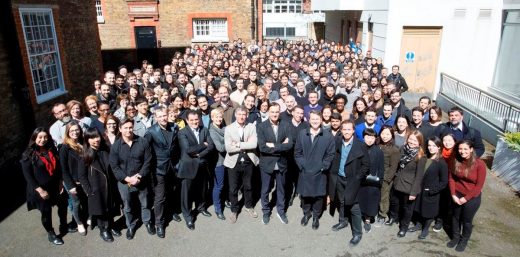 photo courtesy of architects office
Zaha Hadid Architects employee ownership
ZHA has transitioned to employee ownership through their recently established Employee Benefit Trust. Excelling through a period of unprecedented global challenges and growing to a team of more than 500 dedicated professionals, ZHA is built around a deep commitment to the culture of diverse people working collaboratively.
17 Nov 2021
Studio City Phase 2, Hengqin Island, Macau
Design: Patrik Schumacher at Zaha Hadid Architects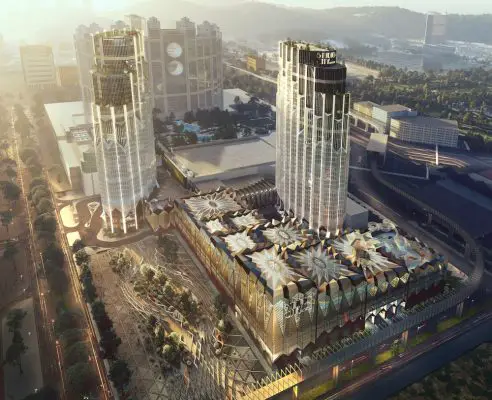 render : Minmud
Studio City Phase 2 Macau
Celebrating the construction of Studio City Phase 2 reaching its full height, Lawrence Ho, Chairman and CEO of Melco Resorts & Entertainment hosted the topping out ceremony in Macau. Melco Resorts & Entertainment is a leading global developer, owner and operator of integrated resort facilities.
11 Nov 2021
Zugló City Centre, Budapest, Hungary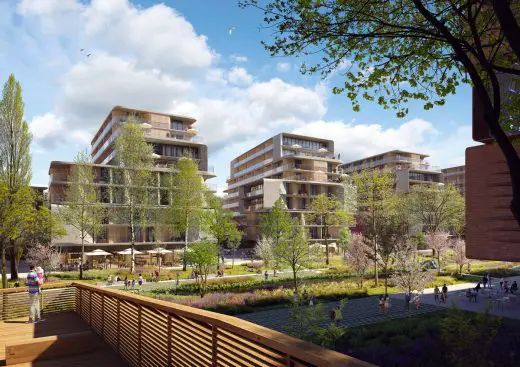 render : TegMark
Zugló City Centre Budapest
The mixed-use Zugló City Centre in Budapest's 14th district integrates new civic spaces surrounded by nature together with homes, shops and offices on a site of nearly seven hectares between Bosnyák Square and Rákos Creek. Developed in phases by Bayer Construct Group in Hungary, the project will begin construction early next year and is scheduled for completion in 2029.
9 Nov 2021
Guangzhou Infinitus Plaza, China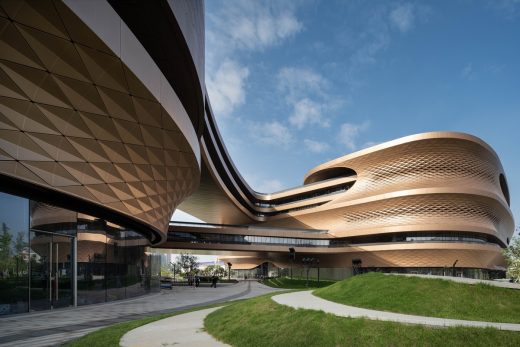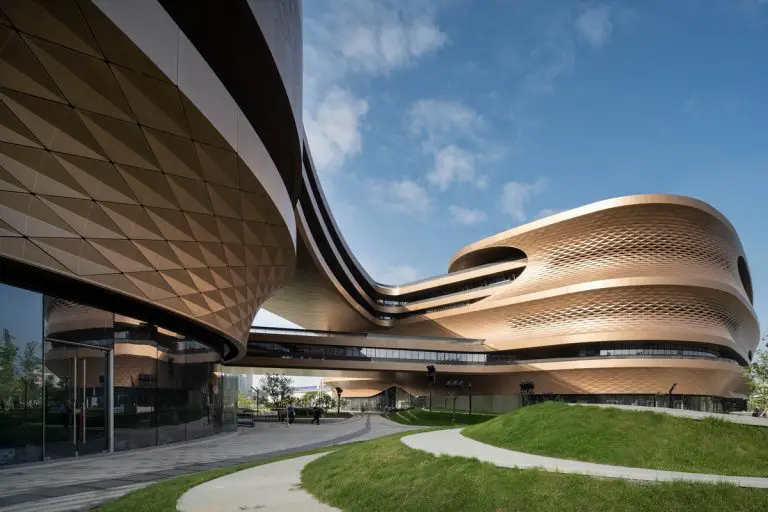 photo : Liang Xue
Guangzhou Infinitus Plaza Building
Infinitus Plaza is the new global headquarters of Infinitus China. Incorporating work environments designed to nurture connectivity, creativity and entrepreneurship, the new headquarters also includes the group's herbal medicine research facilities and safety assessment labs as well as a learning centre for conferences and exhibitions.
20 Oct 2021
Masaryčka building, Prague, Czech Republic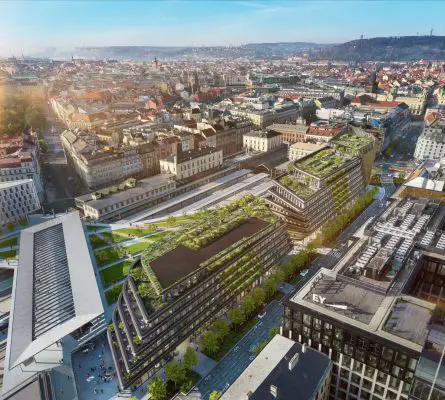 rendering : Studio Horak
Masaryčka building in Prague
Construction of the Masaryčka building in Prague continues with the structure of the retail levels on the ground and first floors now completed. Works have begun to construct the higher floors of cantilevered offices with terraced roof gardens.
24 Sep 2021
Vilnius railway station, Lithuania
Design: Patrik Schumacher of Zaha Hadid Architects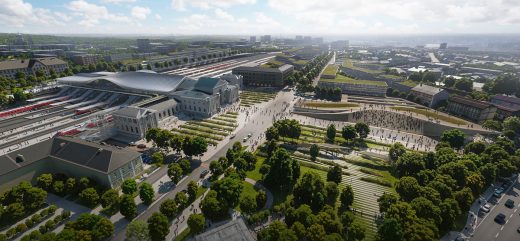 render : Negativ
Vilnius railway station design by Zaha Hadid Architects
The evaluation commission of the international architectural competition to select the best concepts for the redevelopment of the Vilnius railway station complex and surrounding area awarded the highest ranking to the proposal by Zaha Hadid Architects. Zaha Hadid Architects' 'Green Connect' proposal creates an integrated transportation hub for the 21st century with new civic spaces enveloped by nature.
25 May 2021
Reusable Alis Pod, Venice, Italy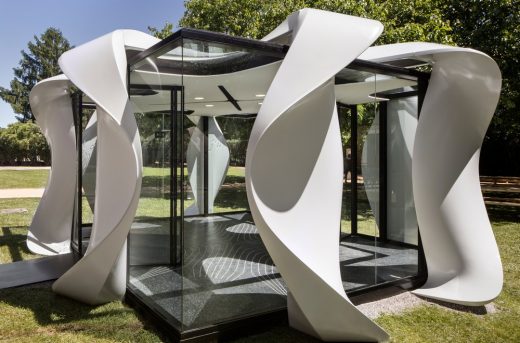 photography : Alessandra Chemollo
Reusable Alis Pod
Addressing new requirements for contemporary meeting areas, Alis is designed to enhance collaboration and cooperation within a space that integrates flexibility and comfort with advanced information technology. A mobile space to meet and interact, Alis can be installed in a diversity of settings: indoor and outdoor, offices and commercial spaces, as well as civic and communal settings such as stations and airports.
20 May 2021
Introducing Striatus – the first of its kind 3D concrete printed arched bridge
Zaha Hadid Architects news – Being built for the Time Space Existence exhibition, hosted by the European Cultural Centre during the Venice Architecture Biennale 2021.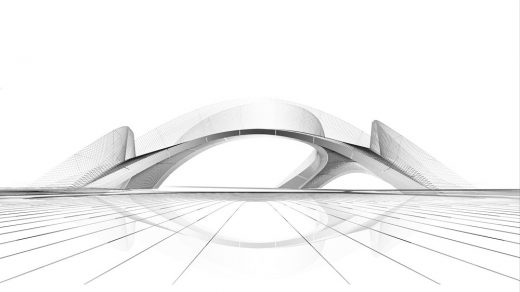 Opening soon at the Giardini della Marinaressa, Venice, Italy.
● Project by the Block Research Group (BRG) at ETH Zurich and Zaha
Hadid Architects Computation and Design Group (ZHACODE), in
collaboration with incremental3D, made possible by Holcim
● Establishing a new language for concrete, Striatus is circular by design,
combining traditional masonry with advanced technologies
● Coming soon to Venice, Italy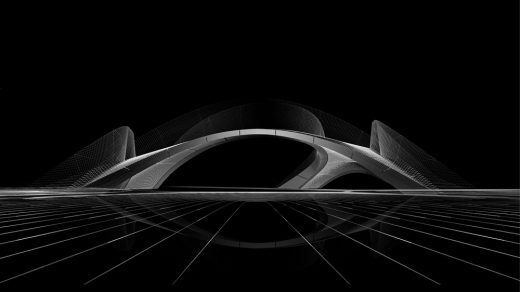 Striatus establishes a new language for concrete and is designed according to the following principles:
Strength through geometry
Achieving strength through geometry, the Striatus bridge stands solely through compression without
reinforcement. Using advanced technologies, from computational design and engineering to robotic
manufacturing, Striatus revives traditional master builders' techniques.
Circular by design
Striatus was designed to place material only where needed, significantly reducing its environmental
footprint. With no reinforcement and using dry assembly without binders, it can be repurposed
repeatedly.
A new language for concrete
Striatus opens up a world of possibilities with concrete in a design that is structurally informed,
fabrication-aware and ecologically responsible. Material is precisely placed to build more with less.
11 May 2021
ZHA Close Up – Work & Research Exhibition, MAM Shanghai, China
26 June – 15 September 2021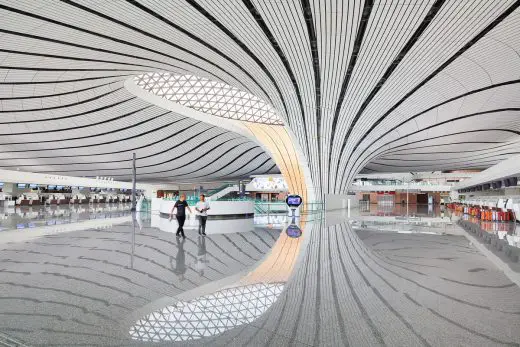 photograph © Hufton+Crow
ZHA Close Up – Work & Research Exhibition
Defined by a timeline of Zaha Hadid Architects (ZHA) formative works in China, 'ZHA Close Up' at MAM Shanghai explores the pioneering research and interconnecting relationships that unite their projects around the globe, detailing the technological innovations that are transforming how the studio imagines, designs and constructs built environments.
11 Jan 2021
Tower C at Shenzhen Bay Super Headquarters Base, Shenzhen
Design: Zaha Hadid Architects (ZHA)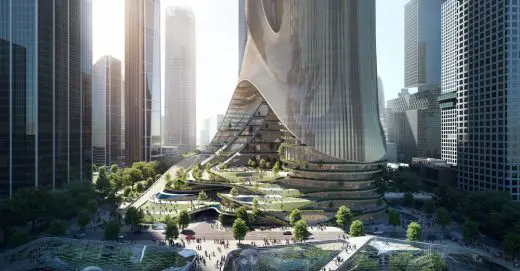 image courtesy of architectural office
Tower C at Shenzhen Bay
Shenzhen Bay Super Headquarters Base will be an important business and financial centre in Shenzhen serving the Greater Bay Area of Guangdong, Hong Kong and Macau. The tower building integrates clusters of corporate headquarters within a global technology hub accommodating 300,000 employees each day.
3 Dec 2020
ZHA leave Architects Declare
ZHA announced it had chosen to leave Architects Declare, "Climate change is a defining challenge of our generation and Zaha Hadid Architects (ZHA) is committed to developing solutions…."
Read more at Zaha Hadid Architects
2 Dec 2020
KAPSARC Award News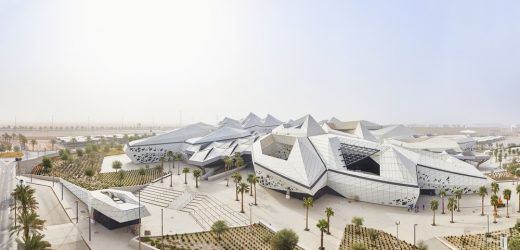 photo : Hufton+Crow
King Abdullah Petroleum Studies and Research Centre
King Abdullah Petroleum Studies and Research Centre is a non-profit institution for independent research into policies that contribute to the most effective use of energy to provide social wellbeing across the globe. KAPSARC develops policies and economic frameworks that reduce the environmental impact and overall costs of energy supply and enable practical technology-based solutions to use energy more efficiently.
KAPSARC wins 2020 ACI award for Excellence in Concrete Construction.
30 Nov 2020
Shenzhen Science & Technology Museum, Shenzhen, China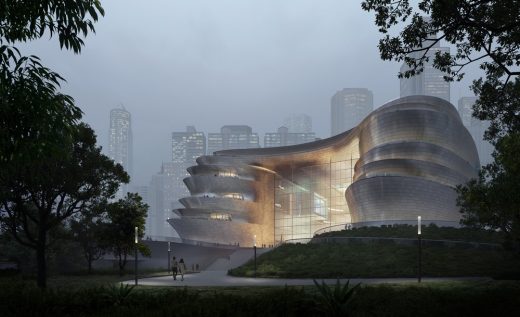 rendering © Brick
Shenzhen Science & Technology Museum
The future Shenzhen Science & Technology Museum, located within the Guangming Science City, will become a pearl of the Guangzhou–Shenzhen Science Technology Innovation Corridor. The museum will be a key destination to learn and explore the power of science & technology and understand their impact on our life and future.
20 Aug 2020
Xi'an International Football Centre, Xi'an, China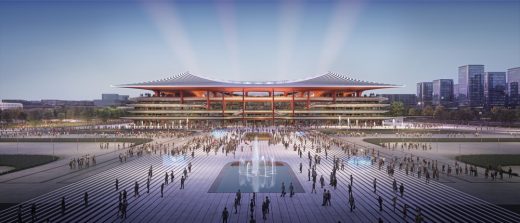 render by Atchain
Xi'an International Football Centre
The new Xi'an International Football Centre will be 60,000-seat stadium for national and international matches as well as domestic league games, youth training academies, entertainment performances and cultural events. The centre will be located in Xi'an's Fengdong New District with its stations on the city's expanding metro network.
28 July 2020
Roatán Próspera Residences, Roatán Island, Honduras, central America
Design: Zaha Hadid Architects ; AKT II ; Hilson Moran Partnership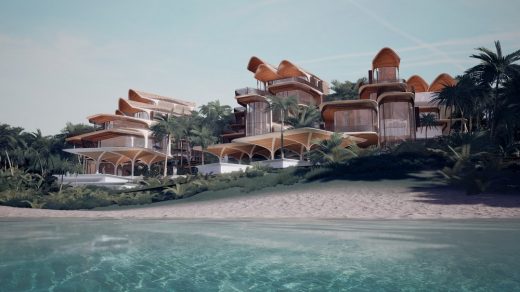 image courtesy of ZHA
Roatán Próspera Residences Honduras
Zaha Hadid Architects with AKT II and Hilson Moran Partnership have developed a digital architectural platform to create homes for Roatán Próspera. The residential designs are a specific ecological and social response to the climate, terrain and culture of Roatán in the Caribbean, the largest of the Bay Islands of Honduras.
23 Jan 2020
Zaha Hadid Design at Harrods, 87-135 Brompton Road, Knightsbridge, London, UK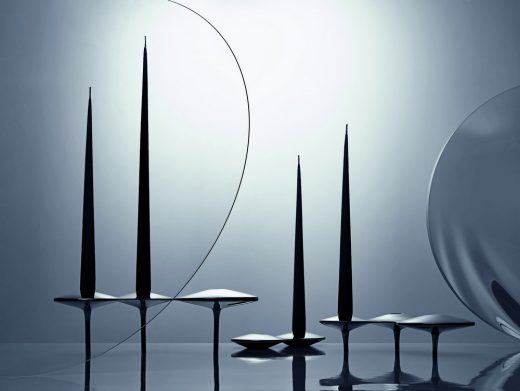 image courtesy of ZHA
Zaha Hadid Design at Harrods
Founded 185 years ago, Harrods has become the world's most famous department store. Reimagining their historic Knightsbridge store as a cultural hub, Harrods is collaborating with renowned artists and designers to showcase inspirational collections that explore new ideas and concepts; inviting Zaha Hadid Design (ZHD) to present a selection of works in the store until 1st March 2020.
19 Nov 2019
Leeza SOHO, Lize Financial Business District, Beijing, China
Design: Zaha Hadid Architects (ZHA)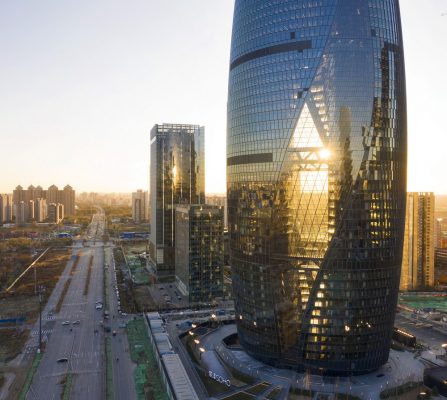 photograph : Hufton+Crow
Leeza SOHO in Beijing
This 45-storey 172,800m² tower responds to demand from small and medium-sized businesses in Beijing for flexible and efficient Grade A office space.
8 Nov 2019
Ülemiste Terminal, Tallinn, Estonia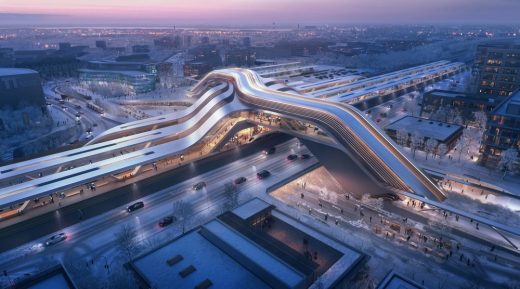 render : negative.com
Ülemiste Terminal Tallinn, Estonia
Zaha Hadid Architects (UK) working with Esplan (Estonia) have been have been awarded first place in the design competition for the new Ülemiste Terminal of the Rail Baltic railway in Tallinn.
20 Aug 2019
Niederhafen River Promenade, Hamburg, Germany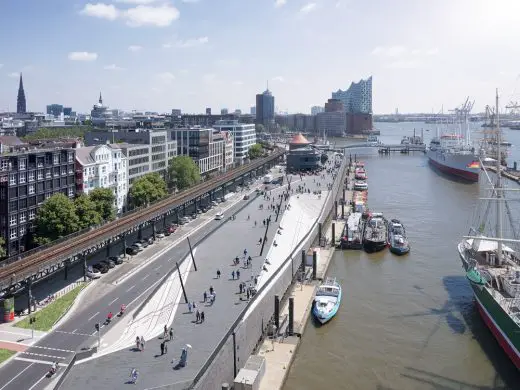 photograph : Piet Niemann
Niederhafen River Promenade
River Promenadelocated at Niederhafen on the Elbe River between St. Pauli Landungsbrücken and Baumwall in Hamburg, the upgraded 625 metre river promenade is integral to the modernisation and reinforcement of the city's flood protection system.
26 July 2019
Morpheus Hotel by ZHA – World Architecture Festival 2019 Shortlisted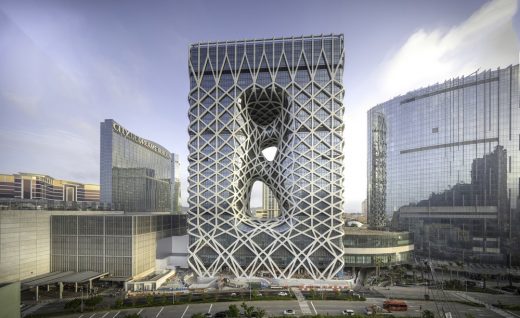 photograph © Ivan Dupont
Morpheus Hotel by ZHA shortlisted for World Architecture Festival 2019
1 July 2019
New Science Centre, Jurong Lake District – JLD Singapore
Design: Architects 61 / Zaha Hadid Architects (ZHA)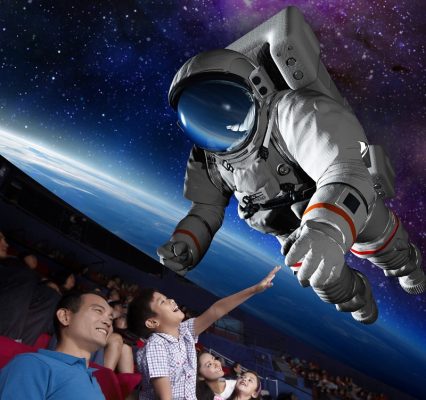 image © Science Centre Singapore
New Science Centre at Jurong Lake Gardens in Singapore
To be located next to the Chinese Garden station of Singapore's MRT metro system, the New Science Centre is envisaged as a ground-breaking institution in the Lakeside precinct of the Jurong Lake District.
20 Mar 2019
Danjiang Bridge, Taipei, Taiwan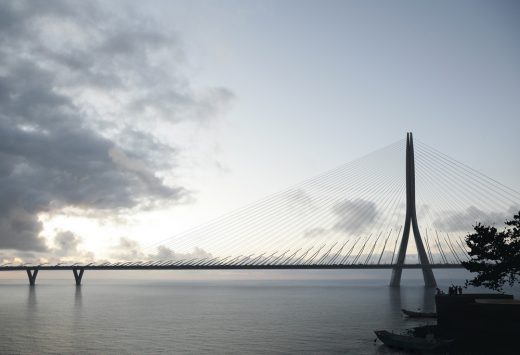 renders by MIR
Danjiang Bridge
Construction has begun on the world's longest single-mast, asymmetric cable-stayed bridge, 920m long.
8 Jan 2019
Patrik Schumacher Allegations in UK High Court, London
The late Zaha Hadid's business partner claims he was forced to agree to drop the architecture practice's name – and alleges animosity clouded fellow executors' judgment, reports Building Design.
Legal papers lodged by Patrik Schumacher in an attempt to oust fellow executors of the late architect's estate have been released by the High Court.
They reveal an extraordinary tussle for control of Zaha Hadid Architects – with Schumacher forced to agree to drop the founder's name from the world-famous practice.
He also claims he was forced to agree payments totalling £7.75m by the design practice (referred to as Zaha Hadid Ltd or ZHL) to a holding company controlled by the other three executors and their appointees, in a move Schumacher claims would reduce "ZHL's ability to continue as a going concern".
source: https://www.bdonline.co.uk/news/exclusive-schumachers-explosive-allegations-hit-high-court-/5097193.article
Zaha Hadid Architects News 2018
5 Dec 2018
Fornebubanen Metro Line Stations, Oslo, Norway
Design: Zaha Hadid Architects and A_Lab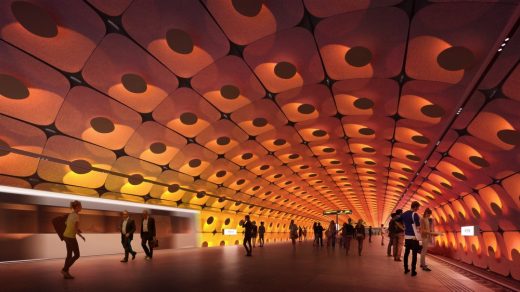 image © VA
Fornebubanen Metro Line Station Buildings in Oslo
Zaha Hadid Architects and A_Lab win the architectural competition to design the Fornbuporten and Fornebu Senter stations, two of the six stations planned for the new Fornebubanen metro line.
12 Nov 2018
Rublyovo-Arkhangelskoye Smart City, west of Moscow, Russia
Design: Zaha Hadid Architects working with TPO Pride Architects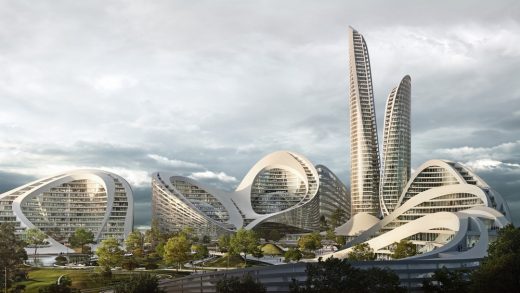 render © Flying Architecture
Rublyovo-Arkhangelskoye Smart City
The architects partnership has been selected as one of the consortiums to build the new Rublyovo-Arkhangelskoye neighbourhood.
6 Sep 2018
Dining Pods for Morpheus Hotel, Macau, Hengqin Island, China
Design: UAP (Building design by ZHA)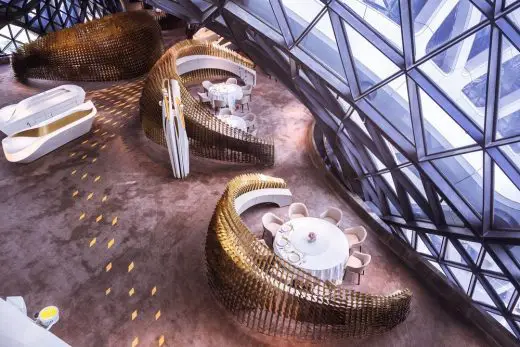 photography : UAP
Morpheus Hotel Dining Pods
The Morpheus Hotel designed by Zaha Hadid Architects is the new flagship hotel for the City of Dreams development in Macau. The $1 Billion development is characterized by a distinctive exoskeleton and uninterrupted internal spaces.
9 Aug 2018
Mercury Hotel, Paceville, St. Julian's, Malta
Zaha Hadid Architects has unveiled plans to turn a derelict tower in the Maltese coastal town of Paceville into new apartments and a boutique hotel.
Mercury Hotel in Paceville
15 Jun 2018
Morpheus Hotel, Macau, Hengqin Island, China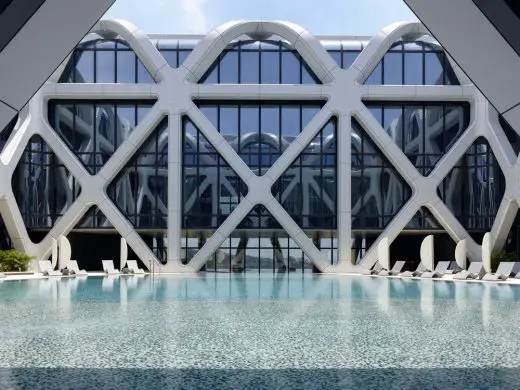 photograph : Virgile Simon Bertrand
Morpheus Hotel, City of Dreams Resort
Informed by the fluid forms within China's rich traditions of jade carving, the Morpheus' design combines dramatic public spaces and generous guest rooms with innovative engineering and formal cohesion.
Jun 9, 2018
Il Makiage pavilion, New York City, USA
Design: Zaha Hadid Architects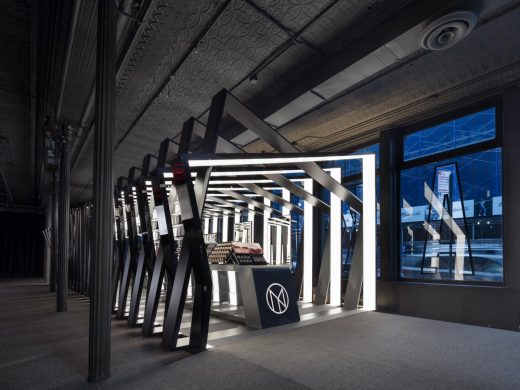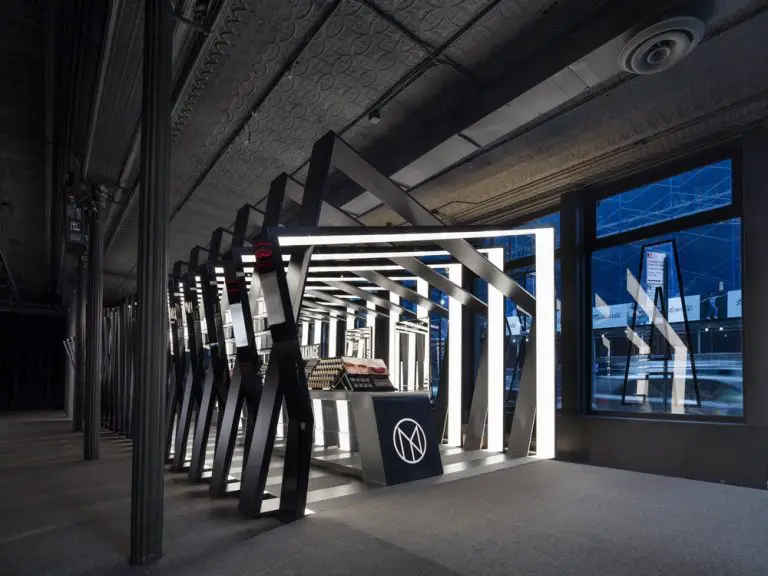 photograph : Paul Warchol
Il Makiage pavilion
The pavilion's structure reinterprets the distinctive motif that wraps around the corner of all Il Makiage's packaging.
6 Jun 2018
Admiral Serebryakov Embankment Masterplanning Competition, Novorossiysk, Russia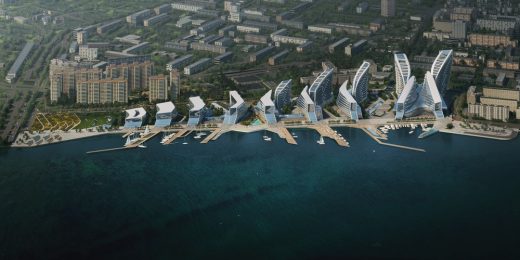 image : VA
Admiral Serebryakov Embankment Masterplanning Competition
Located on the Black Sea coast, connecting Russia with the Mediterranean, Atlantic Ocean and Suez Canal, the city of Novorossiysk is the nation's largest shipping port and the third busiest in Europe by turnover.
26 Apr 2018
Capital Hill Residence, Barvikha Forest, near Moscow, Russia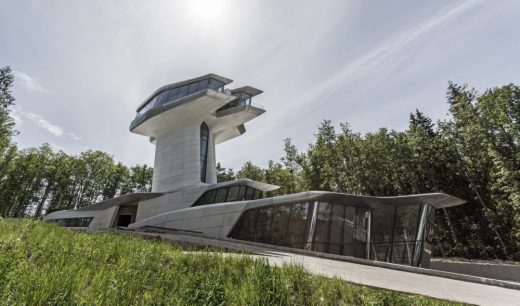 image courtesy of ZHA
Capital Hill Residence in Barvikha Forest
Located on the north-facing hillside within the Barvikha Forest near Moscow, where pine and birch trees grow up to 20m high, the Capital Hill Residence is divided into two main components.
25 Apr 2018
Generali Tower, Milan, Italy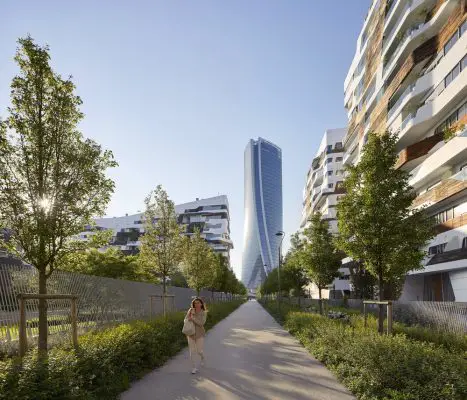 photo © Hufton + Crow
Generali Tower Building
Generali Tower is within the CityLife masterplan that has redeveloped Milan's abandoned trade fair grounds following the fair's relocation to Rho Pero in 2005.
19 Apr 2018
Lushan Primary School Building, Jiangxi, China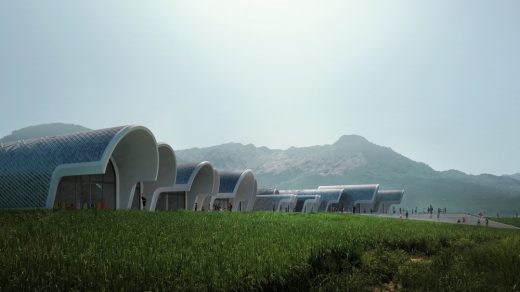 image courtesy of architects
Lushan Primary School Building by ZHA
Lushan Primary School will be an educational institute for 120 children located 160km north-west of Nanchang, the capital of Jiangxi Province, and serve 12 local villages with a total population of about 1,800 people.
Mar 15, 2018
520 West 28th Street, New York City, USA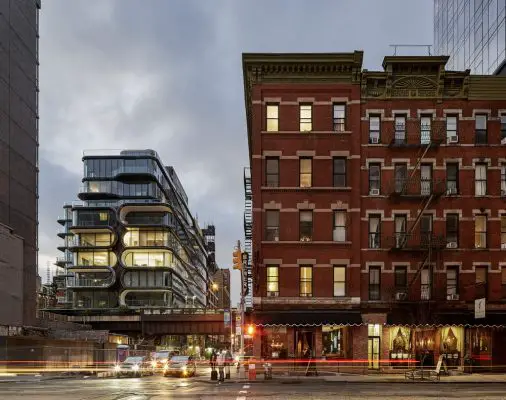 photography © Hufton+Crow
520 West 28th Street Building
Related Companies has unveiled the completed amenity spaces at the highly acclaimed 520 West 28th residential building in New York's west Chelsea neighbourhood.
7 Mar 2018
Aljada's Central Hub, Sharjah, UAE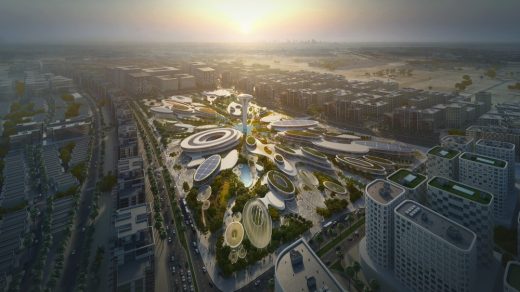 image courtesy of architects
Aljada's Central Hub Building
Developed with environmental considerations integrated throughout the masterplan to minimise the consumption of resources, the proposal conceptualises the moment a water droplet strikes the earth's surface, captured in an array of elliptical buildings designed to channel prevailing winds into civic spaces and courtyards to facilitate cooling during the summer months.
Jan 10, 2018
Painting of Messner Mountain Museum Corones Building
An abstract impression of the outside parts of the museum building in South Tyrol: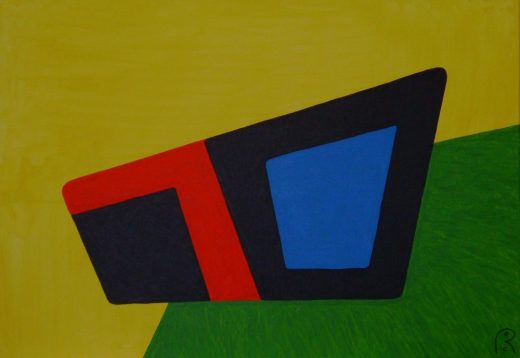 Corones by Jan Theuninck, acrylic on canvas, 70 x 100 cm, 2018
Messner Mountain Museum Corones Building
ZHA News 2017
20 Dec 2017
Bee'ah Headquarters, Sharjah, UAE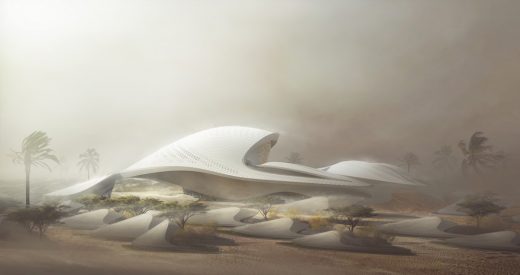 render by MIR © ZHA
Bee'ah Headquarters
Bee'ah, the Middle East's leading fully integrated environmental and waste management company has commissioned Zaha Hadid Architects to build its new Headquarters building in Sharjah, UAE, following the 2013 international competition.
8 Dec 2017
CityLife Shopping District, Milan, Lombardy, Italy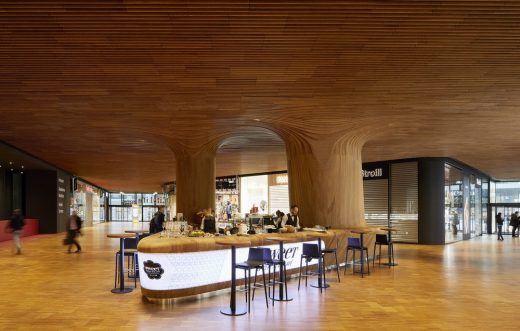 photography © Hufton+Crow
CityLife Shopping District Milan
Located above Tre Torri station on the M5 line of Milan's Metro network, CityLife Shopping District integrates a new public park with indoor and outdoor piazzas, food hall, restaurants, cafes, shops and cinema as well as facilities for health and wellbeing.
10 Nov 2017
Bora Residential Tower, Santa Fe, Mexico City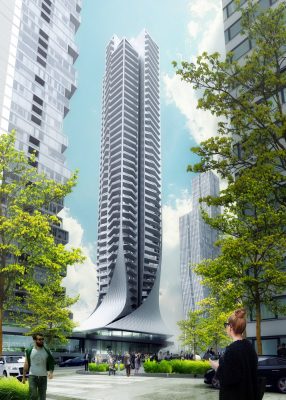 image : LabTop, courtesy of ZHA
Bora Residential Tower Building by ZHA
Construction works start on this building commissioned in 2015 by Nemesis Capital. The tower is within Santa Fe, an important business district in the west of Mexico City with a rapidly growing community that includes 3 universities and the regional offices of Microsoft, Apple, Sony, Roche and Amazon.
2 Nov 2017
Zaha Hadid Architects forms supergroup with Chinese and US design firms
ZHA has formed an alliance with Arcplus (China) and Wilson Associates (USA) to offer 'next-generation design' to clients.
The three firms will collaborate on research initiatives plus work together to create a single port of call for interior and exterior design and engineering.
Arcplus is China's largest design group, covering civic, transport and corporate architecture.
Wilson Associates is a worldwide leader in hospitality design.
Zaha Hadid Architects said: 'We see this alliance as a continuation of global best practice, pioneering research and innovation, where each of the three firms' individual strengths will deliver the most ambitious projects.
'The combination of design excellence, resources, knowledge and sector leading expertise enables us to deliver more sophisticated, high-performance and high-value projects.'
Architecture, design and engineering consultant Arcplus, China, said: 'This team of global experts will be at the cutting edge of architectural and engineering technology, digital design and energy efficiency.'
With an excellent track record of more than 30,000 architecture design and engineering consulting projects, Arcplus has expanded its portfolio to provinces and cities across China and more than 20 countries and regions worldwide.
Arcplus have more than 10 subsidiary firms and studios, such as East China Architectural Design & Research Institute (Building by shl and ECADI), but they also list Wilson Associates LLC.
Interior design practice Wilson Associates, Dallas, Texas, said, "The conceptual and creative force of Zaha Hadid Architects, Arcplus' architectural and structural engineering excellence, and Wilson Associates' unparalleled expertise in hospitality interiors, together will offer next-generation design. Three highly decorated firms, each come with storied legacies and unparalleled reputations for innovative and imaginative designs. Together, we will work to collaborate on future proposals and provide advanced and practical solutions for international clients."
For more than 45 years, Wilson Associates' dynamic talent and collaborative spirit have inspired and created some of the world's most iconic, avant-garde spaces, among them the Conrad Koh Samui; The Venetian Las Vegas; Dorado Beach, a Ritz-Carlton Reserve; and the Armani Hotel Dubai. Wilson has a strong international footprint, with more than 300 team members spanning six continents and design hubs in seven cities: Dallas, Dubai, Los Angeles, New York City, Paris, Shanghai, and Singapore.
14 Sep 2017
'Behaviour Morphe' light mapping projection in Karlsruhe, Karlsruhe, Southwest Germany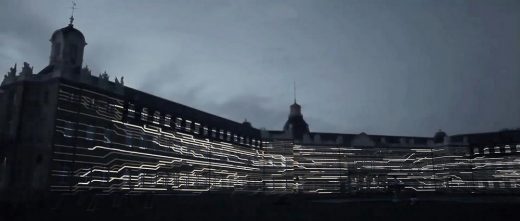 image from architects
ZHA collaborated with leading digital artists and computer science researchers Andy Lomas and Mubbasir Kapadia, together with musician Max Cooper to create the 'Behaviour Morphe' light mapping projection for the 2017 Schlosslichtspiele Festival.
9 Sep 2017
Mathematics: The Winton Gallery, Science Museum, Kensington, London, England, UK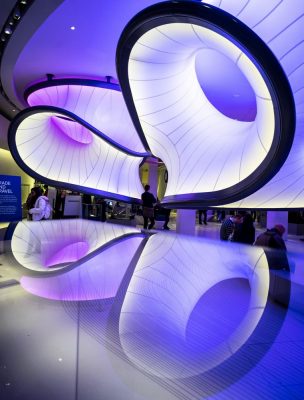 photograph © Matt Danby
A million visitors have explored Mathematics: The Winton Gallery at London's Science Museum since opened in December 2016. The gallery highlights the central role of mathematical practice in all our lives.
1 Sep 2017
Zaha Hadid Architects wins Masterplan 2030 competition for Old City Harbour in Port of Tallinn, Estonia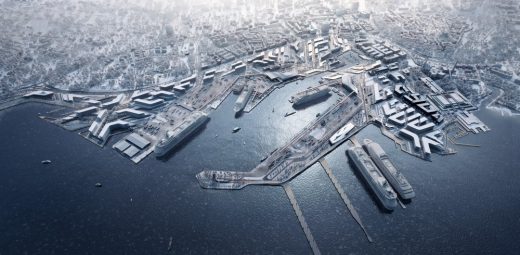 image courtesy of ZHA
The Port of Tallinn launched the competition for ideas for the development plans of Masterplan 2030 for the Old City Harbour in 2016. With the aim of finding a comprehensive, long-term solution to connect the city and its public spaces with the functions of the port, Masterplan 2030 will form the basis for the redevelopment in the port area into an urban space that is both attractive and easy to traverse.
15 Aug 2017
Leeza SOHO, Beijing, China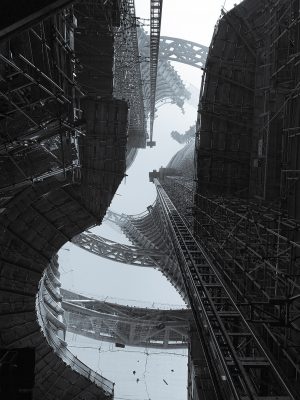 photograph : Satoshi Ohashi, Image courtesy of Zaha Hadid Architects
Once the 46-story Leeza SOHO structure reaches its final height of 207 meters (679 feet) in September, it will contain the world's tallest atrium — an impressive 190m high space.
28 Jul 2017
520 West 28th Street Residences, New York City
New images posted of 520 West 28th Street Residences: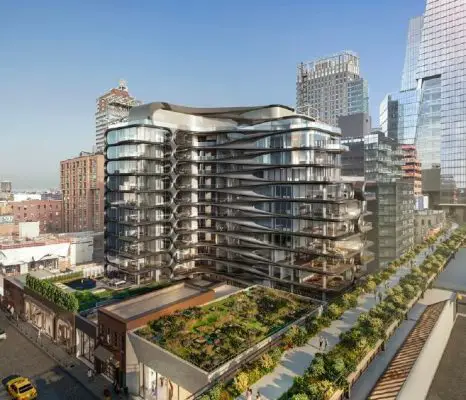 image courtesy of architects
27 Jul 2017
ZHA Llight Mapping Projection at Schlosslichtspiele Festival, Karlsruhe, Germany
ZHA collaborates with digital artists and computer science researchers Andy Lomas and Mubbasir Kapadia, together with the musician Max Cooper to create a mapping projection for the 2017 Schlosslichtspiele Festival titled 'Behaviour Morphe'.
The Schlosslichtspiele Festival in Karlsruhe presents a programme of spectacular light mapping projections on the 170m façade of the city's Baroque castle building.
Exploring new forms of architecture, the 2017 Schlosslichtspiele connects digital spatial concepts with the 18th century masonry of the castle to research how living spaces can be designed in the future.
26 Jul 2017
Leeza SOHO Building, Beijing, China
Construction news update for Leeza SOHO in Beijing, ZHA's most recent collaboration with SOHO China: the building will top-out at 207m in September.
The 172,800m² building design straddles the new subway tunnel that diagonally divides the site. The tower rises as a single volume divided into two halves on either side of the tunnel. A central atrium – the world's tallest – extends 190m through full height of the building and connects with the metro station below, creating a new public space for the city.
10 Zaha Hadid architectural masterpieces:

19 Jul 2017
Port House Antwerp Award News, Belgium
The World Architecture Community Awards recognise remarkable projects that inspire exciting questions about contemporary architecture. This Belgian building wins World Architecture Community Award and shortlisted for 'World Building of the Year'.
17 Jul 2017
Winton Gallery at the Science Museum, London, UK
The gallery is designed to bring together remarkable stories and historical artifacts. The Winton Gallery at the Science Museum shortlisted for 'World Interior of the Year'
5 Jul 2017
600 Collins Street, Melbourne, Victoria, Australia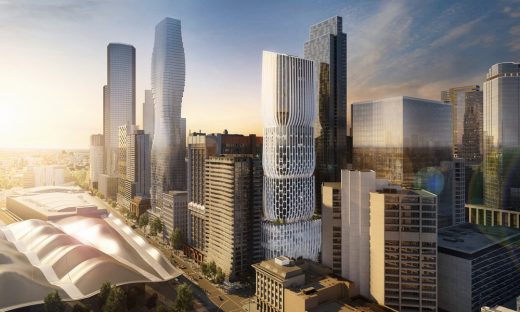 image courtesy of architects
Mandarin Oriental Hotel Melbourne Building
The hotel and residences will be located on Collins Street, in the mixed-use 185-metre tower designed by Zaha Hadid, and will play a part in the ongoing regeneration of the city's Central Business District.
7 Jun 2017
Afragola Station, Napoli, Italy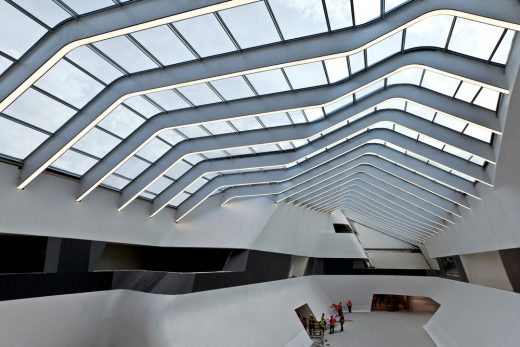 photograph : Jacopo Splimbergo
Afragola Station Building in Naples
The first phase of Napoli Afragola Station – the new gateway to the south of Italy – has been inaugurated by prime minister Paolo Gentiloni.
31 May 2017
Google Doodle remembers Zaha Hadid's 2004 Pritzker Prize win
"Today's Doodle honors architect Zaha Hadid, who captured the world's attention and shattered glass ceilings (in addition to designing some) by becoming the first woman to win the Pritzker Architecture Prize on this day in 2004. She was also the first woman awarded the Royal Gold Medal by the Royal Institute of British Architects.
This Baku building is a personal favourite of mine, an absolute peak building for this architect, the sensous and liquid-like shape is enticing. The flowing form just lifts out of the plaza, landscape and building are one – Editor Adrian Welch: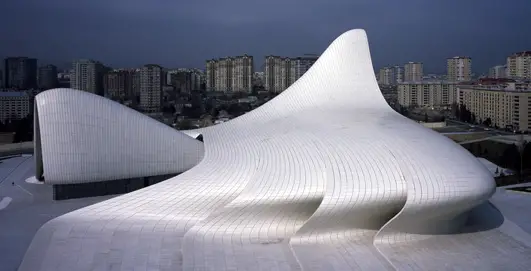 photo : Hélène Binet
Born in Iraq in 1950, Hadid learned about abstract art and architecture at the Architectural Association in London. There, she found inspiration in unconventional forms. Before computers made her designs easier to put on paper, Hadid's studio was known to use the photocopier in creative ways to bend lines and create new shapes. The type in today's Doodle finds inspiration in Hadid's energetic sketches, which explored both form and function."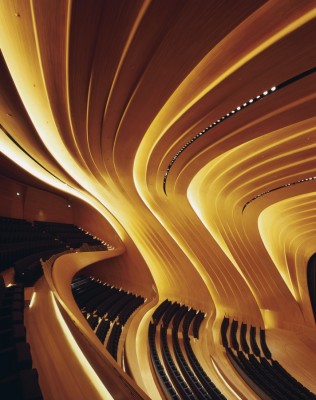 photo : Hélène Binet
Heydar Aliyev Center Building – building featured in the Google Doodle for Zaha Hadid
Google Doodle : https://www.google.com/doodles/celebrating-zaha-hadid
Apr 7, 2017
520 West 28th Street Building, New York City, USA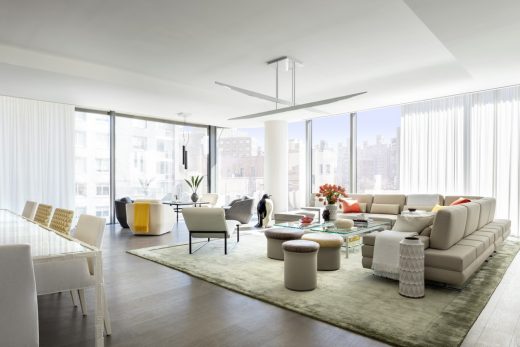 image courtesy of architects
Related Companies announce official first look inside the residences of Pritzker Prize-winning architect Zaha Hadid's 520 West 28th, which was designed inside and out by the revered architect, as well as the unveiling of the building's first finished residences. The completion of these mark the true first interior look into the quintessential 21st century dwelling.
520 West 28th Street New York by ZHA
5 Apr 2017
New Zaha Hadid designs unveiled for Forest Green Rovers Eco-park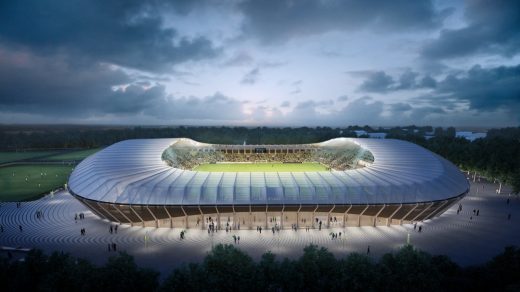 image © Zaha Hadid Architects, render by VA
Ecotricity has revealed two concept designs by Zaha Hadid Architects for the Green Technology Hub at Eco Park, alongside unveiling a new 'Gateway to Stroud' at a business breakfast this morning.
Forest Green Rovers Eco-park Design
17 Mar 2017
Wangjing SOHO, Beijing, China – Winner of Zhan Tianyou Award for Engineering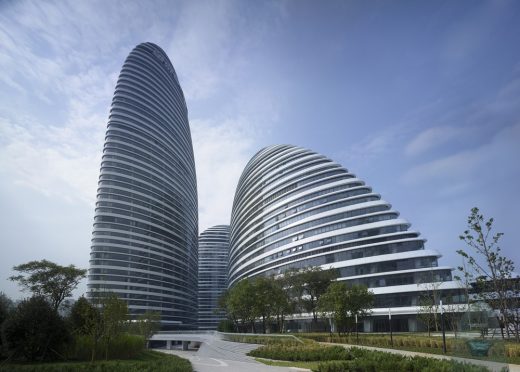 photograph : Virgile Simon Bertrand
Wangjing SOHO Beijing buildings design
Wangjing SOHO is located in northeast Beijing between Fourth and Fifth Ring Roads. The site is near the Airport Expressway approximately halfway between Beijing's Capital Airport and the centre of the city.
16 Feb 2017
Leeza SOHO in Beijing, China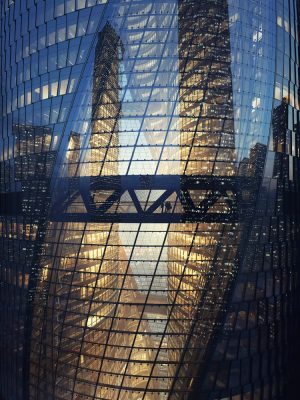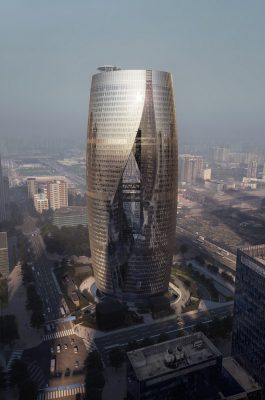 image courtesy of architects
Leeza SOHO Building
Within the Lize Financial Business District this dynamic new building by ZHA is located at the intersection of Lines 14 and 16 currently under-construction for the Beijing Subway rail network. Directly above the new interchange station for the financial district, Leeza Soho connects with the city's bus network to the north and east.
27 Jan 2017
ZHA Dubai Office
Zaha Hadid Architects (ZHA) opened a new office in Sharjah, UAE, while Foster + Partners is expected to open its base in the emirate in January.
21 Jan 2017
Zaha Hadid There Should Be No End To Experimentation Exhibition
Location: Artisttree, Taikoo Place, 979 King's Road, Quarry Bay, Hong Kong
From 17 March To 6 April 2017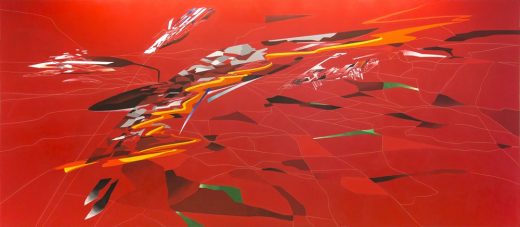 'Metropolis', 1988; © Zaha Hadid Foundation
'With experimentation, you think you're going to find out one thing, but you actually discover something else … more than you bargain for' Zaha Hadid
Zaha Hadid Exhibition in Hong Kong
17 Jan 2017
Zaha Hadid Fortune
Zaha Hadid leaves £67m fortune in her will.
The celebrated British-Iraqi architect who died suddenly last March left £1.7m to relatives and £500,000 to business partner, reports The Guardian.
The designer bequeathed a lump sum of £500,000 to her business partner Patrik Schumacher. Hadid also left a total of £1.7m to four nieces and nephews, as well as her brother Haytham Hadid, whose share was £500,000.
The architect, who was made a dame in 2012, was unmarried with no children and left her international design businesses, which account for the bulk of her wealth, in trust. In the year to the end of April 2015, Zaha Hadid Ltd had a turnover of £48m and employed 372 people.
Executors of her will are Patrik Schumacher, Peter Palumbo, the property developer, Brian Clarke, the artist, and Rana Hadid, the architect's niece.
Location: 10 Bowling Green Lane, London, EC1R 0BQ, England, UK
Zaha Hadid Architecture
We have various pages online about late architect Zaha Hadid:
Zaha Hadid : main page – news + current work (this page)
Zaha Hadid Architects – All Projects + Practice Information
Zaha Hadid Architecture Designs – Work from 2011
Zaha Hadid Architecture – Work from 2008-10
Zaha Hadid Buildings – Work up to 2007
Architect's Background
The architect, 61, grew up in Iraq before leaving at the age of 17 to study abroad. After working with OMA she set up her architecture practice in London in 1980.
Architecture Education
American University of Beirut, Lebanon
Architectural Association, London, UK
1972-
Diploma Prize 1977
Early Career as an Achitect
Office for Metropolitan Architecture – partner
Teaching
Architectural Association tutor with OMA architects Rem Koolhaas and Elia Zenghelis
Zaha ran her own architecture studio at the AA until 1987
She later became Professor at the University of Applied Arts, Vienna, Austria
Key Awards
Pritzker Prize Architecture Award Winner 2004
Stirling Prize Winner 2010 for MAXXI – National Museum of the 21st Century Arts, Rome, Italy
Stirling Prize Winner 2011 for the Evelyn Grace Academy, London, UK
Office Contact: +44 (0)20 7253 5147
Website: www.zaha-hadid.com
Buildings / photos for the Zaha Hadid Architects page welcome