Polish Architecture News 2021, Poland Buildings, Construction Design, Property Images, Architects
Polish Architecture News
Key Property Developments in Eastern Europe: New Buildings in Poland – Built Environment Updates
post updated 29 Apr 2021
Polish Building News
Polish Architectural News
Polish Architecture Designs – chronological list
3 Apr 2021
Mountain Shelter, Lubań
Architects: TOPROJEKT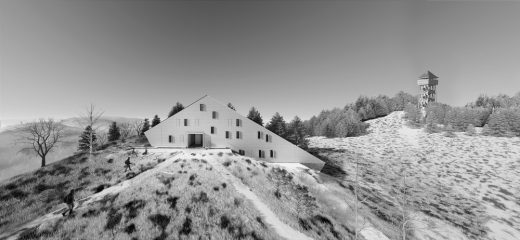 image courtesy of architects practice
Mountain Shelter, Lubań
This building follows the slope to the north, descending almost to the bottom of the valley to the level of the tent base. As the slope rises slightly to the west, it was possible to meet the provisions of the plan with the height relative to the surrounding area, despite the design of four storeys. Windows on the northern slope of the roof almost do not affect its surface, thanks to which the body is very compact and homogeneous, especially after closing the shutters. The compositional lines follow the landscape, and the volume of the design only raises on the top of a small hill on which it is designed.
post updated 13 Apr 2021
By the Way House in Central Poland
12 Mar 2021
New kindergarten in Opole / Malina
6 Mar 2021
Piątkowska 133 Poznań
4 Mar 2021
TechnipFMC Office, Krakow
post updated 29 Jan 2021
Konieczny's Ark in Brenna
12 Jan 2021
Mixed-Use Gdynia Development, Gdynia
Architects: RMJM Prague


picture from architects
Gdynia Development
The team at RMJM Prague recently placed fourth in Polish competition for a mixed-use development in the city of Gdynia. The competition was close and they were thrilled to have been considered alongside a number of prestigious firms.
26 Nov 2020
Slab House, Poznań, western Poland
Design: Mode: Lina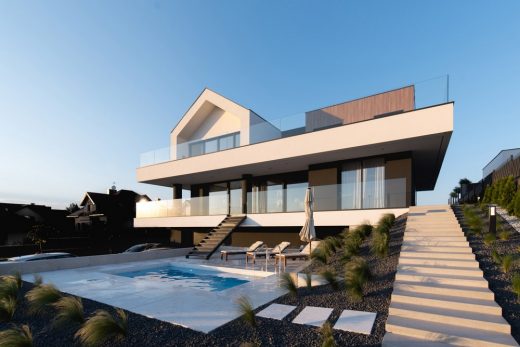 photograph : Patryk Lewińsk
Slab House, Poznań
This residential property project came into existence in the suburbs of Poznań on one of many hills surrounding the city. It was not an easy task – architects from mode:lina had to inscribe the building's form into all too steep hill's slope.
13 Nov 2020
Clariant Shared Service Center Łódź Monopolis
14 Oct 2020
Crossroads House, Rogoźna
10 Sep 2020
Visma Software Office Krakow
7 Aug 2020
Kindergarten Little Explorers in Chroscice
6 Aug 2020
Primary school in Milicz
3 Aug 2020
CHEP Polska Sustainable Office in Warsaw
6 Aug 2020
Milicz Primary School, Lower Silesian Voivodeship, south-western Poland
Architects: PORT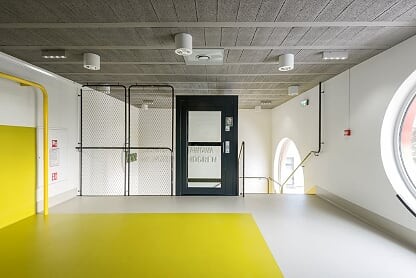 photograph : S. Zajaczkowski
Milicz Primary School
The school building is part of the old christmas tree bauble factory in Milicz. One of the main goals in the projects was to maintain the continuation of the building's history.
1 July 2020
Łódź Monopolis Building
Design: The Design Group, Architects – TDG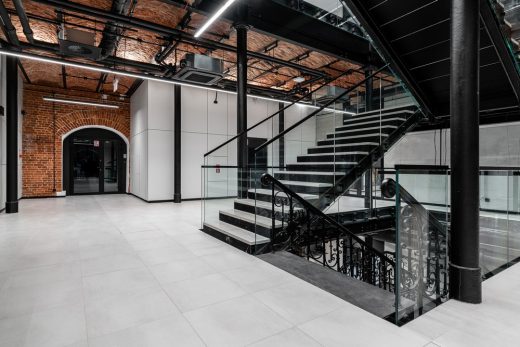 image courtesy of architecture office
Clariant Shared Service Center Łódź Monopolis
1 Jun 2020
MUS Restaurant & Bar, Poznań, western Poland
Design: Easst architects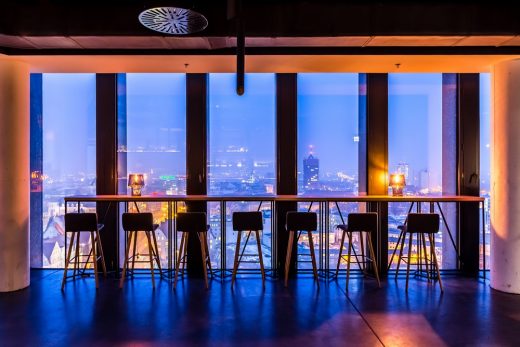 photograph : Błażej Pszczółkowski
MUS Restaurant & Bar in Poznań
This space is located on the top floor of a skyscraper located in the very center of Poznań. The curtain walls are fully glazed and behind them there is a view of the magnificent panorama of the city.
22 May 2020
Quartz office, Poznań
Design: Easst architects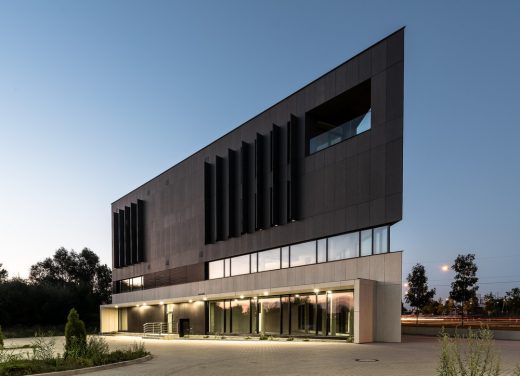 photograph : Przemyslaw Turlej
Quartz Office Poznań
The plot, with which the client came to our studio, is located on the outskirts of the city of Poznań. Until recently, it was a post-industrial district, poorly urbanized and with low land value.
29 Apr 2020
Silesian House – Ślonsko Chałpa
Design: mode:lina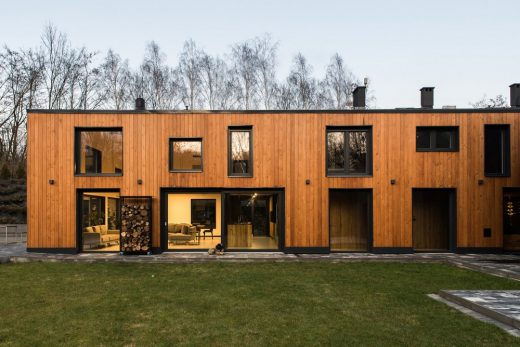 photo : Patryk Lewiński
Silesian House in Poland
The final shape of this property is the result of the reconstruction of existing buildings from the so-called State Collective Farm from the 1970s evoking the essence of buildings from that period.
13 Mar 2020
Vertical Oasis Building, Warsaw
Design: FAAB Architektura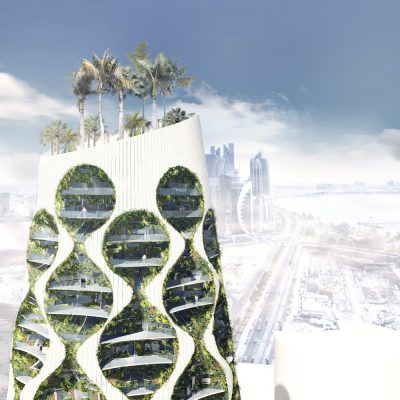 pmage : FAAB studio
Vertical Oasis Building in Warsaw
Harvesting electricity from the sun, lowering the building's energy demand, the geometry of the facade creating shade where needed, these are the features creating the basic ECO-DNA of the Vertical Oasis Building.
17 Jan 2020
Revitalization of Powstańców & Sobieskiego streets in Rybnik, Rybnik, Silesian Voivodeship, southwestern Poland
Design: Toprojekt Architects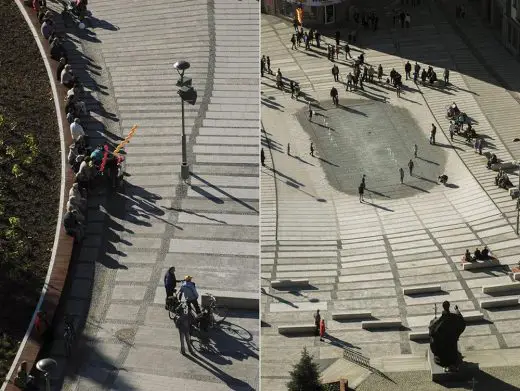 photo : Wacław Troszka
Revitalization of Streets in Rybnik
The section between the market and the fork of ul. Powstańców and Mikołowska were tightly encapsulated in the early stages of the city's development. This is where most of the shops and services were located that did not fit in the market.
20 Oct 2019
Złota 19 Apartments, Katowice
Architecture: Zalewski Architecture Group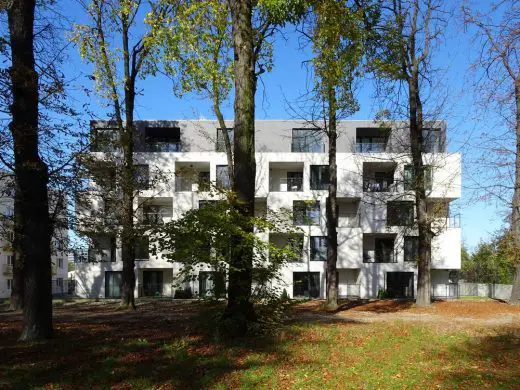 photograph : Tomasz Zakrzewski / Archifolio
Złota 19 Apartments Katowice
The project of apartment buildings assumed maximum use of a small plot area. Along with practical function characterizing the project, designers of the Zalewski Architecture Group have not forgotten to implement the project into the context of Katowice architecture.
9 Sep 2019
Shipping Containers Office, Cieplewo
Architects: mode:lina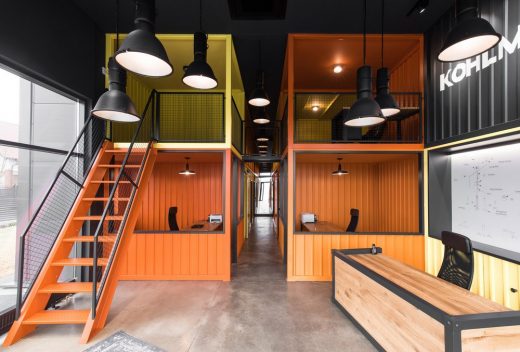 photograph : Patryk Lewiński
Shipping Containers Office in Cieplewo, Gdansk
Located in the vicinity of Gdańsk port, in the town of Cieplewo, this commercial Polish property surprises its visitors with a unique interior inspired by sea shipping containers.
9 Aug 2019
Camppinus Park, Jezierzany
Interior Design: mode:lina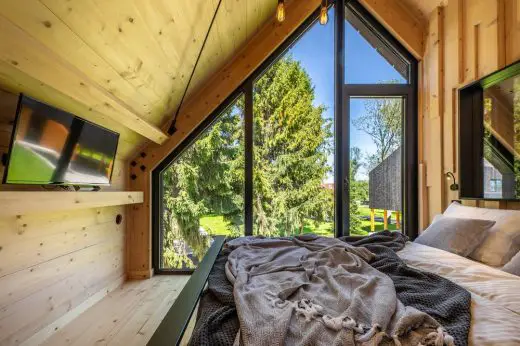 photograph : Studio Prototypownia
Camppinus Park in Jezierzany, Poland Resort
In a Polish seaside town of Jezierzany, by Wicko lake, there is a new microcosm surrounded by trees – an innovative place which came from a passion for local traditional architecture and a need for modernity. The Investor invitedmode:lina designers to make their ambitious interior architecture vision a reality.
post updated 4 Aug 2019 ; 8 Oct 2013
Museum of the History of the Polish Jews, Warsaw
Design: Lahdelma & Mahlamäki Architects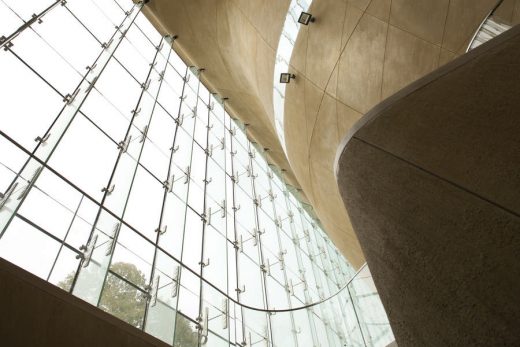 photog : Juha Salminent
Museum of the History of the Polish Jews, Warsaw
The origins of the Museum of the History of the Polish Jews go back to the mid-1990s, when the founding director of Tel Aviv's Diaspora Museum and the Holocaust Museum in Washington DC, Yeshayahu Weinberg, convened an international working group to plan a new museum dedicated to the history of the Polish Jews.
9 July 2019
Cichy House, Czerwionka—Leszczyny, Silesia, southern Poland
Architects: Toprojekt



photograph : Juliusz Sokołowski
New House in Czerwionka—Leszczyny
17 Jun 2019
Red House in Rudy
Architects: Toprojekt



photo : Juliusz Sokołowski
House in Rudy
30 Apr 2019
ChiChi 4U, Poznan
Architects: mode:lina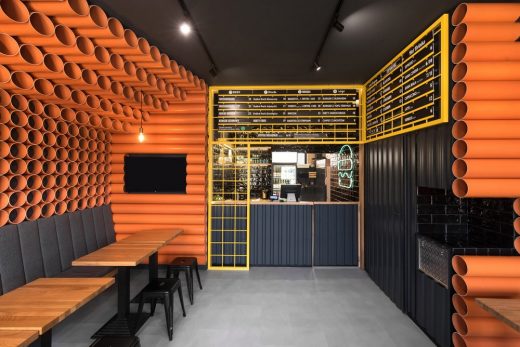 photograph : Patryk Lewiński
ChiChi 4U Poznan
ChiChi 4U has a new venue on Poznań's gastronomy map! You will now fnd their burgers in northern part of the city in an unusual spot created by mode:lina™.
More contemporary Polish Architecture News online soon
Polish Architecture News 2018
3 Oct 2018
INEA salon, Poznan
Architects: mode:lina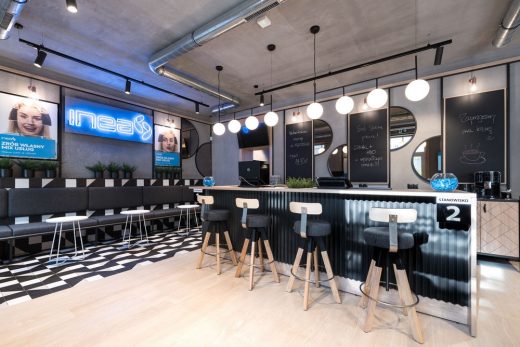 photography : Patryk Lewiński
New Building in Poznan
It was a natural move for the telecommunications leader in the Greater Poland region, to give the interiors of their salon a makeover.
2 Oct 2018
PURO Hotel, Halicka Street, Kazimierz
Architects: Conran and Partners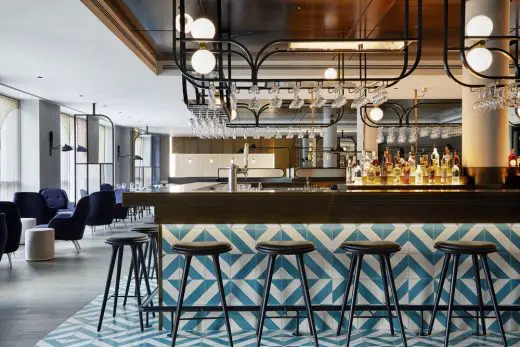 photography © Anna Stathaki
New Hotel Building in Krakow
The design of the 228-room hotel building in the city's former Jewish quarter clearly references elements of the area's history, including its once-bustling industrial heritage, while still achieving a strong residential feel. The café, restaurant and bar incorporate indoor and outdoor areas with private 'pockets' of space.
29 Jul 2018
By the Way House, Central Poland
Design: KWK Promes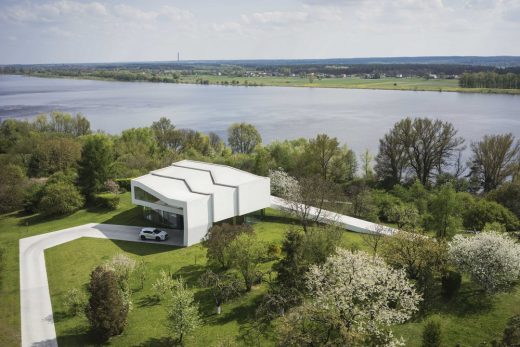 photo © Jarosêaw Syrek
New House in Central Poland
The investor had his own vision of the interior arrangement with the living area on the first floor. Additionally, he wanted to place a house in the middle of the plot, far away from the river, where a marina was supposed to be.
27 Jul 2018
Chopin International Music Centre Competition, Żelazowa Wola, Gmina Sochaczew, Sochaczew County, Masovian Voivodeship, east-central Poland
Design: ELEMENT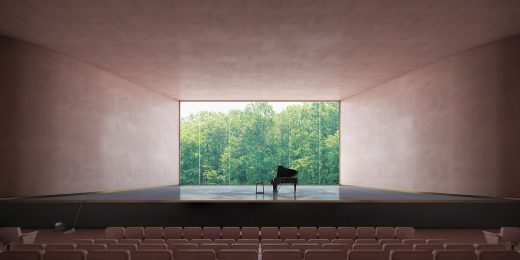 image © ELEMENT / www.welcometoelement.com
Chopin International Music Centre Competition
Żelazowa Wola is a small village in Poland, well-known as a birthplace of a famous polish compositor and pianist – Fryderyk Chopin. The picturesque scenery of endless forest favors leisure activities and relaxation. Tourists from all over the world gather here to honor Fryderyk Chopin.
16 Feb 2018
Wondercase Gliwice Stair Interior, Gliwice, Upper Silesia, southern Poland
Design: Zalewski Architecture Group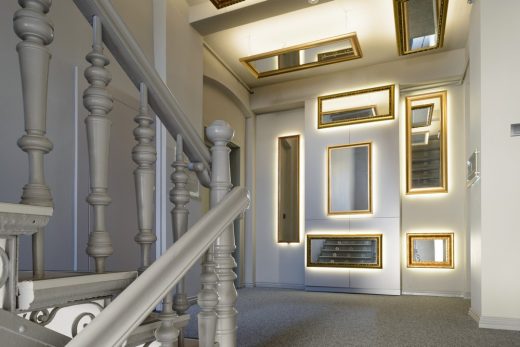 photograph : Tomasz Zakrzewski / Archifolio
Wondercase Gliwice Stair Interior
The concept of modernization of the staircase in a historic building from the late 19th century is based on the idea of evoking in recipients associations with the old character of the building but obtained through the use of modern spatial and formal solutions.
8 Feb 2018
Fabryczna offices, Lódz, central Poland
Design: MVRDV, Architects with Piotr Bilinski Architects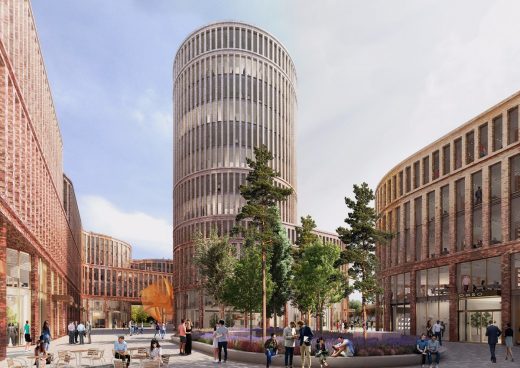 image courtesy of architects office
Fabryczna Offices Building in Lódz
The project is located in the centre of Lódz across the street from the newly developed railway station "Fabryczna". The development is close to the Alexander Nevsky Cathedral and Lodzki Dom Kultury, the building is inspired by the city's industrial textile heritage.
More new Polish Architecture News welcome for consideration
Poland Building Updates 2017
4 Sep 2017
VÈLO7 Cycle Shop, Poznan
Architects: mode:lina™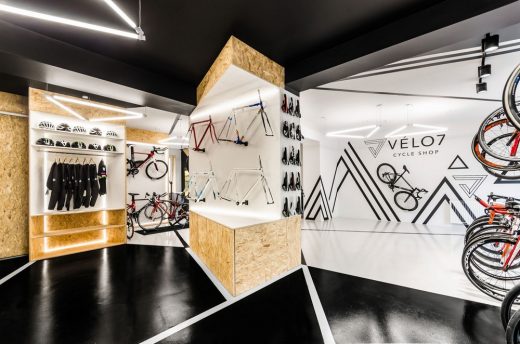 photograph : Patryk Lewiński
Cycle Shop in Poznań
VÈLO7 is a group of bicycle enthusiasts who want to share their passion with others. Interested in offering best quality bicycles to their customers, they have decided to create a unique place that would reflect their common fascination.
3 Aug 2017
Stadion Energa in Gdansk
Design: RKW Architektur +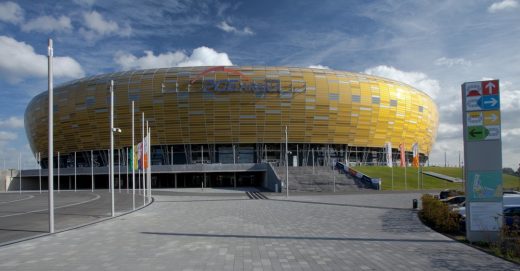 image courtesy of architects
Stadion Energa Gdansk Building
The Stadion Energa Gdańsk, previously called the Baltic Arena and PGE Arena Gdańsk, is a football stadium designed by RKW Architektur +. It was built as one of the designated venues for the finals of Euro 2012 football championships, but is now used mostly for football matches.
29 Jun 2017
Opera Software Office, Wroclaw
Architects: mode:lina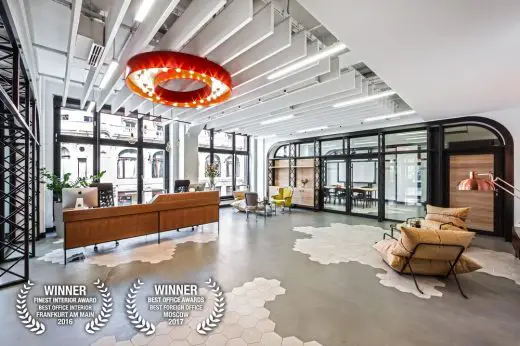 photographs : Marcin Ratajczak, Maciej Dąbrowski
Opera Software Office in Wrocław
The designers from mode:lina™ have faced a challenge of planning an interior project for Norwegian company Opera Software, creator of the popular web browser. The company headquarters are located in two prestigious town houses in the hearth of Wroclaw – one from the beginning of the XIX century and the second from 1913 – which the owner is Zbigniew Grycan.
12 Jun 2017
Baltyk Tower, Poznań
Design: MVRDV, Architects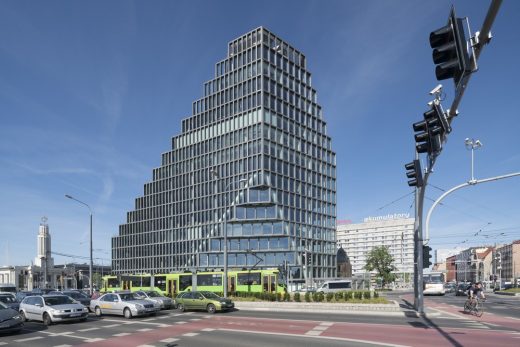 picture © MVRDV
Baltyk Tower Poznań
Bałtyk appears totally different depending on what side it is approached from. A linear building with a concrete, entirely glass-fronted façade and clearly exposed aggregate grain, sets it apart from its surroundings and is an example of a balanced combination of "old" and "new" architecture in the context of the neighbouring historic building of Concordia Design and the Haven.
21 May 2017
Villa Wolf Reconstruction News
Design: Ludwig Mies van der Rohe architect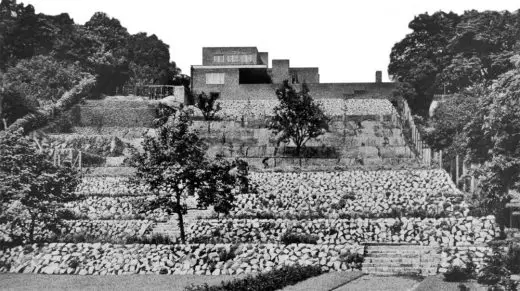 image courtesy of architects
Wolf House Guben by Mies van der Rohe
The "Association for the reconstruction of the Villa Wolf by Mies van der Rohe e.V." supports a 'second step' to the founding, for planning, construction and operation of a non-profit organization responsible for the reconstruction of the Villa Wolf gGmbH, the modern first work of the American and German architect Ludwig Mies van der Rohe.
27 Mar 2017
Zlota 44 Tower in Warsaw, Warsaw
Design: Daniel Libeskind Architect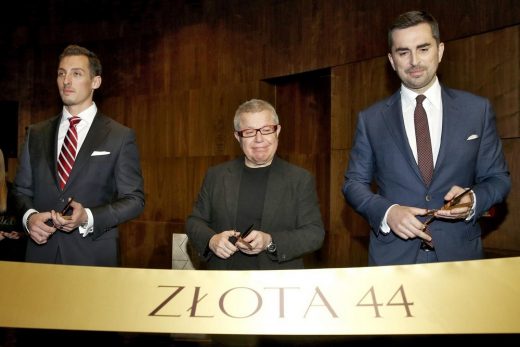 image courtesy of architects
Zlota 44 Tower Building in Warsaw
Daniel Libeskind, alongside developers Amstar and BBI, have opened the doors to Zlota 44, Warsaw for the first time to residents and the public. The soaring 52 storey (192 meter /629 ft.) tower has taken ten years to complete, due to its unique shape and design.
21 Mar 2017
GE Customer Experience Center, Bielsko-Biala
Design: Zalewski Architecture Group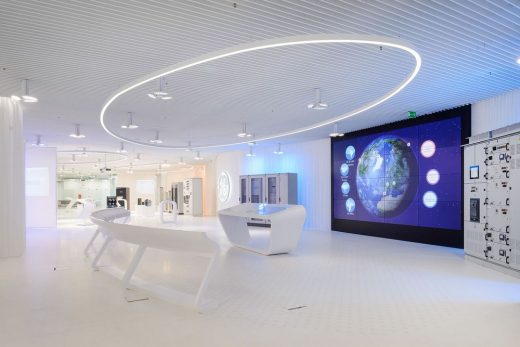 photograph : Tomasz Zakrzewski / Archifolio
GE Customer Experience Center in Bielsko-Biala
The main objective of the exhibition space is to present the products of GE grouped in thematic areas (Industrial Area, Commercial Area, Application Area) and at the same time familiarizing viewers with additional information by means of multimedia installations. Various product groups and their issues are presented within a dedicated "islands" – annexes to the general exhibition space.
16 Feb 2017
Bidfood Farutex Culinary Academy, Łódź
Architects: mode:lina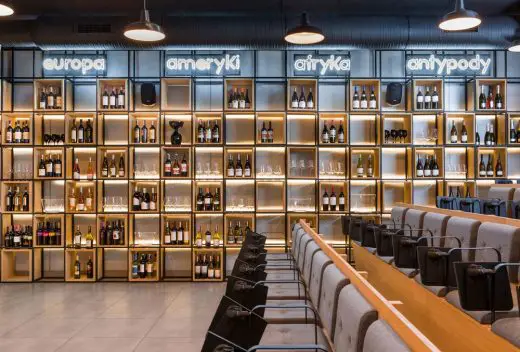 photo : Marcin Ratajczak
Bidfood Farutex Culinary Academy in Lodz
The architecture office were commissioned to design an interior arrangement of Bidfood Farutex Culinary Academy. The academy was specially designed for presentations, culinary or sommelier workshops purposes, meetings and training courses.
15 Jan 2017
Varso Tower in Warsaw
Design: Foster + Partners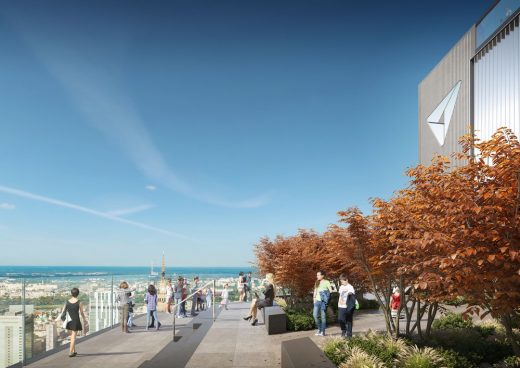 image courtesy of architects
Varso Tower in Warsaw
Construction begins on Poland's tallest tower designed by Foster + Partners. The construction of a new flagship development, Varso by international real estate developer HB Reavis, comprising three buildings including an office tower designed by Foster + Partners, has commenced with completion scheduled for 2020.
CKK Jordanki Auditorium in Torun
Nemo House by the Masurian Lakes
Living-Garden House in Katowice
Aquarium Office Complex in Gliwice
Institute for Disarmament of Culture and Abolition of War in Warsaw
Podkowa Lesna Residence, Poland
More Polish Architecture News online soon
Location: Poland, Eastern Europe
Poland Architectural Designs
Poland Architectural Projects
Warsaw Architecture Walking Tours
Poland National Stadium Warsaw
This is the index page for architectural projects in this eastern European country on the e-architect website
Comments / photos for the Polish Architecture Information page welcome
Website: Visit Poland