Moscow building news 2023, Russian architecture photos, Architects design projects, New properties
Moscow Architecture News
Key Architectural Developments in Russia: Built Environment + Property Updates
post updated 11 September 2023
Moscow Building Developments – chronological list
Moscow Building News
Contemporary Moscow Architectural Projects, chronological:
24 Aug 2022
Auditorium of VGIK, Ulitsa Vil'gel'ma Pika
Design: UPA Italia and Paolo Lettieri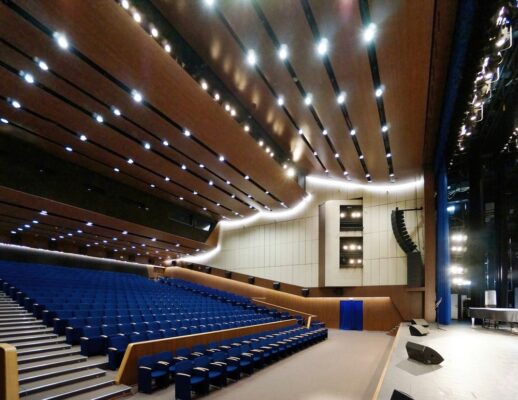 photo : Paolo Lettieri
Auditorium of VGIK
This Auditorium of VGIK has been designed by Italian architect Paolo Lettieri and UPA Italia to become a modern, functional space to be utilized as a cinema and a concert hall at the same time to further promote creativity, the arts and an appreciation of modern entertainment in a space that encourages its media rather than limits it.
31 May 2022
Memories
Design: O&A London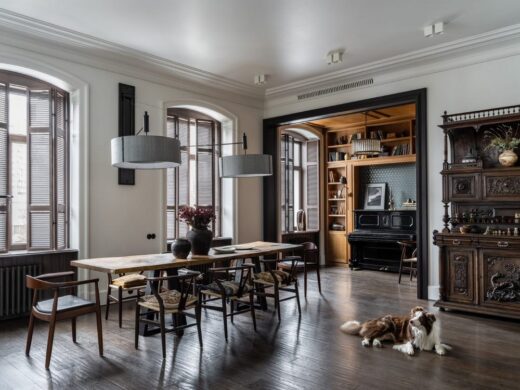 image Courtesy architecture office
Memories Apartment, Moscow Interior
Memories of his ancestral home helped architect Oleg Klodt create the interior where his own children are now growing up. Oleg Klodt and Anna Agapova love interiors with a story: most of the time they have to recreate this atmosphere from scratch, which in a new-built house means bare walls.
22 May 2022
Two Biryulyovskaya Line Metro Stations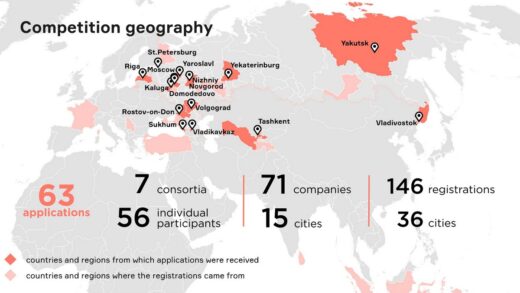 image courtesy of architecture contest organiser
Two Biryulyovskaya Line Metro Stations
The deadline for the international competition to develop the architectural appearance of the Ostrov Mechty and Zagorye metro stations of the Biryulyovskaya line has passed. The architecture competition is being held with support from the Moscow government and Sergey Kuznetsov, Chief Architect of Moscow.
24 Mar 2022
Two New Moscow Metro Stations, Ostrov Mechty and Zagorye, Biryulyovskaya line
Two New Moscow Metro Stations
The Open International Competition is aimed at developing the architectural appearance of the Ostrov Mechty and Zagorye metro stations of the Biryulyovskaya line. The goal of the competition is to find the optimal architectural and artistic designs for the passenger zones and entrance halls of the stations.
22 Feb 2022
The Chagall Business Lounge, Sheremetyevo International Airport
Design: M+R interior architecture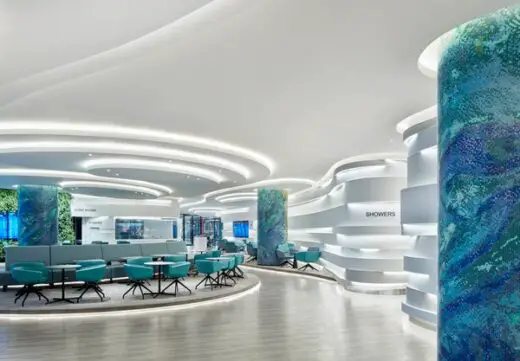 photo : Herman de Winter
The Chagall Business Lounge, Moscow Airport
M+R interior architecture won the assignment for the lounge design after an international competition. The Chagall Business Lounge is about 1.900 square meters and has a capacity of 385 seats and is located in the new extension of the terminal C on Sheremetyevo International Airport Moscow.
18 Feb 2022
El Lissitzky Business Lounge, Khimki, Moskovskaya oblast
Design: M+R interior architecture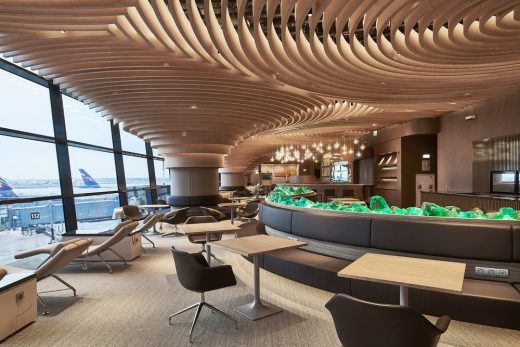 photograph : Herman de Winter
El Lissitzky Business Lounge Moscow Airport
An airport lounge is in fact like a large hotel lobby – it is all about hospitality, atmosphere, comfort, experience and well-being for an international audience who has little to do with each other, but have the same goal, whether it is a journey or a performance. A home away from home – the design is made with sustainable products, timeless and iconic.
24 Jan 2022
Terekhovo Station Building, Big circle line
Design: Buromoscow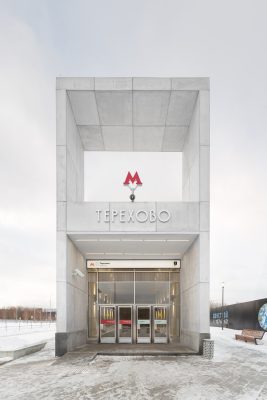 photo : Vlad Feoktistov
Terekhovo Station Moscow
BCL is a core project for the metro network development of the Russian capital city. Extended for 71 kilometers and 31 stations, this is the longest circle line in the world.
3 Jan 2022
GES 2 House of Culture
Design: Renzo Piano Building Workshop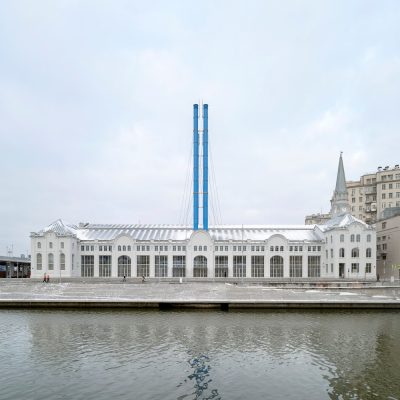 photo : Michel Denancé photographer
GES 2 House of Culture
When thinking about what kind of building would be perfect to create a space for contemporary culture, a power station comes to mind immediately! This is what RPBW found in Moscow: a magnificent historical power station built between 1904 and 1908.
19 Dec 2021
Ordynka Club Houses Complex
3 Dec 2021
Masterplan for ZIL-South in Moscow, by the Moskva River
Architecture: KCAP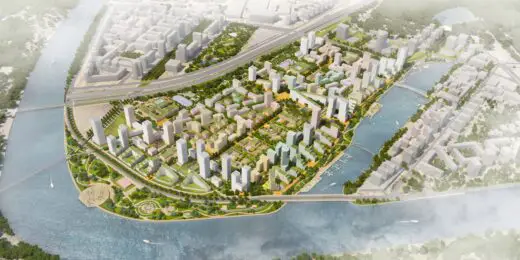 rendering © KCAP
ZIL-South Moscow masterplan design by KCAP
KCAP has completed the masterplan for ZIL-South in Moscow, Russia. ZIL-South, the site of the former ZIL car factory, is with more than 100 ha the largest brownfield area in Moscow and will be transformed into a varied urban district along the Moskva River. The masterplan for ZIL-South was commissioned by Russian developer Etalon Group.
15 Nov 2021
31 Krzhizhanovskogo Street
Architecture: UNStudio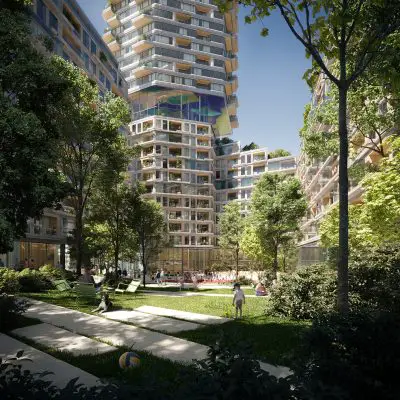 visualisation : MARTA Pictures
K31 Courtyard Krzhizhanovskogo Street
The international competition was formulated and organised by Citymakers for project developer Glavstroy, who requested a design that incorporates the historical heritage of the region and contributes to the formation of a local community. UNStudio's design proposal for this multifunctional 1.93-hectare complex includes a courtyard park, 71,000 m2 of housing, a kindergarten, fitness center, commercial spaces and underground parking.
1 June 2021
Garage Screen summer cinema 2022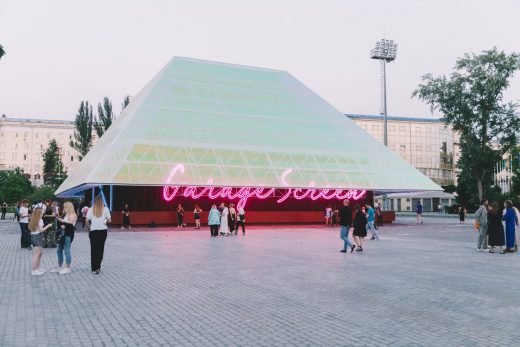 photo courtesy of architects office
Garage Screen summer cinema 2022
Garage Museum of Contemporary Art announces the launch of the third open competition for the development of the architectural concept for Garage Screen summer cinema. The winning project will be built in 2022.
27 May 2021
Silver Pine, on the Moskva River
Architects: SAOTA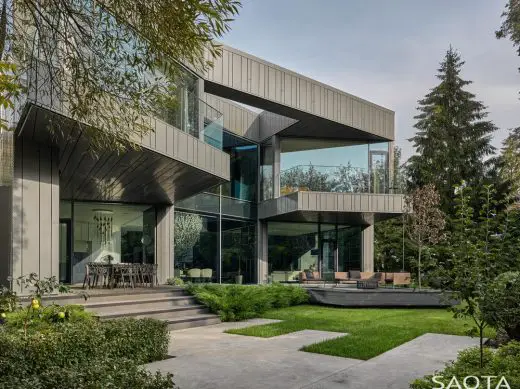 photo : Sergey Ananiev
Silver Pine House
25 Jan 2021
Ok Loft Apartment
Architects: CARTELLE DESIGN
Ok Loft Apartment
More Moscow Architecture News online soon
Moscow Architecture News in 2020
29 Dec 2020
Golden Mile Apartment
Golden Mile Apartment
2 Oct 2020
Strogino Design Competition
Strogino Design Competition Moscow River
15 Sep 2020
Sberbank City Downtown
Sberbank City Downtown Moscow
4 Sep 2020
Moscow Metro Design Competition
Moscow Metro Design Competition Winners
3 Sep 2020
Klenoviy Boulevard Station 2
Klenoviy Boulevard Station 2
4 Aug 2020
n.n. – Residence near Moscow, beside the River Moskva
Design: J. MAYER H. und Partner, Architekten mbB, with Alexander Erman architecture & design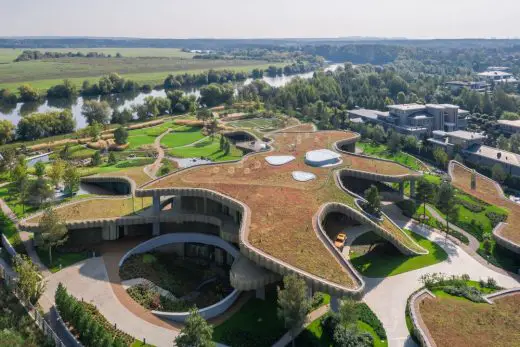 photo : Ilya Ivanov
n.n. – Residence near Moscow
26 June 2020
New Yandex Headquarters in Gagarinsky
14 Apr 2020
Sberbank Headquarters, Moscow area
Architects: Evolution Design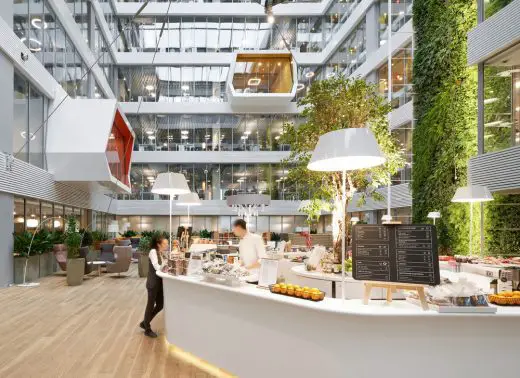 photo : Sergey Melnikoff © Sberbank
Sberbank Headquarters
Modular designs allow for the free scaling of work zones and each team has several types of meeting rooms, recreation spaces and quiet zones at its disposal. Each floor can become an autonomous unit with its own reception and all the necessary technical areas.
6 Apr 2020
Vidnoe Townhouse
4 Apr 2020
Sovremennik Apartments
30 Jan 2020
Sheremetyevo International Airport
Architects: RMJM Serbia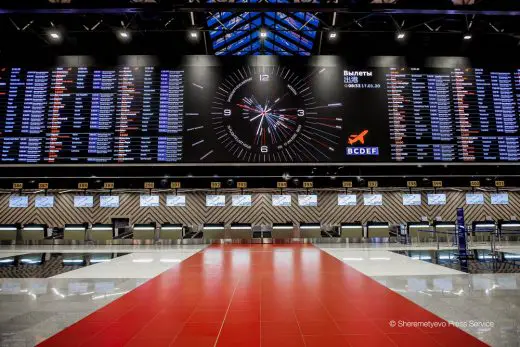 photo © Sheremetyevo Press Service
Terminal C in Sheremetyevo International Airport
Designed by RMJM Serbia, Sheremetyevo International Airport 'Terminal C' opened its doors to the public on January 17th.
More Contemporary Moscow Architecture News is welcomed
Moscow Architecture News in 2019
9 Oct 2019
Gorki House
19 June 2019
Garage Screen Summer Movie Theater, Gorky Park
Competition winner: the SYNDICATE architecture bureau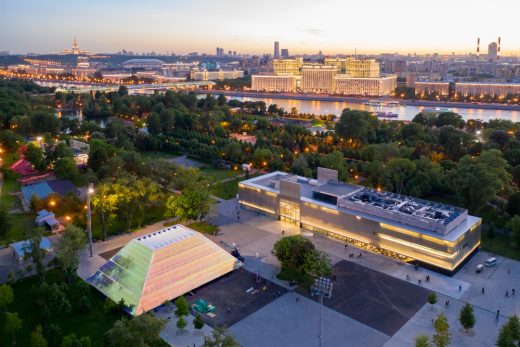 photo © Iwan Baan
Garage Screen Summer Movie Theater
The Garage Screen summer movie theater has opened, which came to be this year as a result of an architectural competition organized by Garage Museum and Strelka KB. This event was captured through the lens of world-famous architectural photographer Iwan Baan.
13 Mar 2019
Galaxy Bar in Moscow
12 Mar 2019
Bolshevik Apartment
Architects: Cartelle Design Team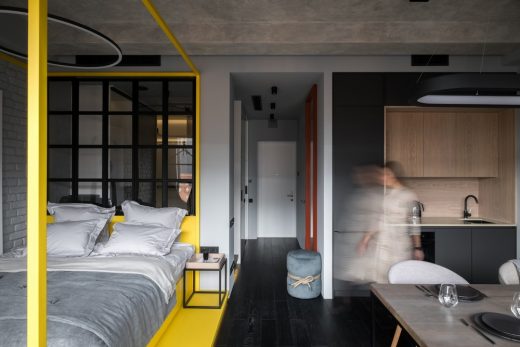 photograph : Denis Krasikov
Bolshevik Apartment
When designing Bolshevik Apartment the main task was to create a stylish interesting living place for periodic residence.
4 Mar 2019
Black Star Car Wash
More Current Moscow Architecture News is welcome
Russian Capital City Building Updates in 2018
29 Dec 2018
Kashirskaya Plaza
4 Dec 2018
Allegoria Mosca Buildings
17 Nov 2018
St Petersburg Architecture
15 Nov 2018
Rublyovo-Arkhangelskoye Smart City near Moscow
15 Aug 2018
Rambler Roof
Design: Nefa Architects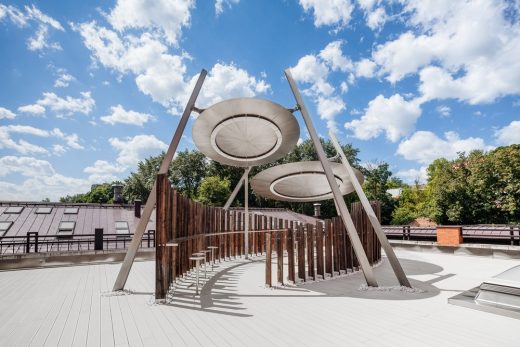 photograph : Polina Poludkina
Rambler Roof in Moscow
To cover from an atmospheric condensation, to provide a shadow during the sunny summer and to give an electric light during the dark night these are the essential functions needed.
1 Jul 2018
Moscow Architecture Photos
Moscow Architecture Photos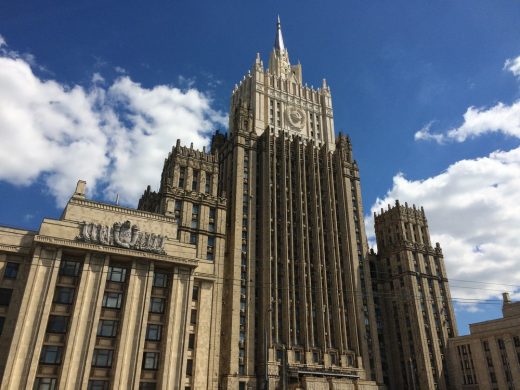 photo © Adrian Welch
Moscow Architecture Tours – Architectural Walks offered by e-architect
Moscow Architecture Walking Tours
Architecture in the Russian Capital – latest additions to this page, arranged chronologically:
Moscow Architecture Designs – chronological list
1 Jul 2018
Zaryadye Park Shortlisted at World Architecture Festival 2018 Awards
Zaryadye Park, Moscow, is one of 536 shortlisted entries across 81 countries:
World Architecture Festival Awards 2018 Shortlist
17 Jun 2018
Sberbank Activity Based Working, Moscow, Russia
Design: Evolution Design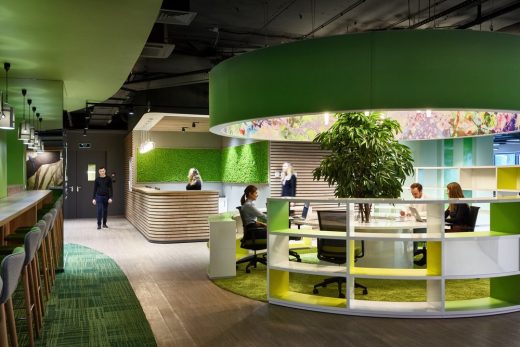 photography : Evgeny Luchin and Leonid Somov
Sberbank Activity Based Working in Moscow
Sberbank, the largest bank in Russia and Eastern Europe, has transformed its traditional office model to an open, transparent and activity based workplace.
26 Apr 2018
Capital Hill Residence
Design: Zaha Hadid Architects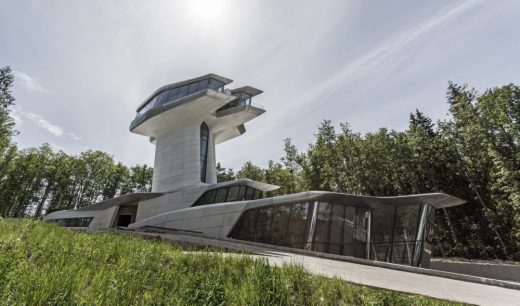 image courtesy of ZHA
Capital Hill Residence in Moscow
Dramatic contemporary property design by late world-famous Iraqi architect on the north-facing hillside within the Barvikha Forest near Moscow.
Feb 22, 2018
Tushino Moscow Building
Design: Steven Holl Architects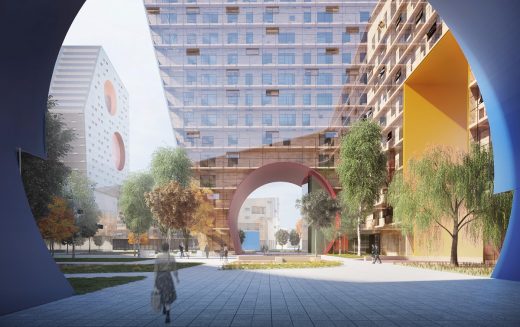 images courtesy of architecture office
Tushino Moscow Building
This US architecture office in collaboration with Art-group "Kamen", recently won the international design competition for residential quarters of the Tushino district. The firm beat Zaha Hadid Architects, Fuksas Architecture, Mad Global, and Tsimalo, Lyashenko & Partners.
20 Feb 2018
New Tretyakov Gallery
Design: OMA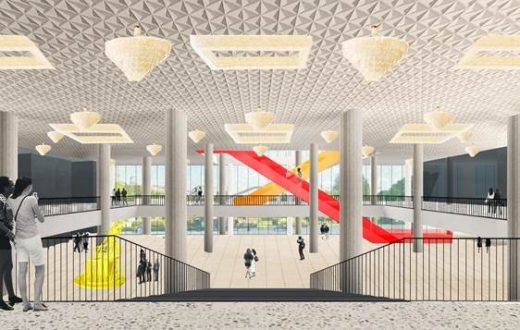 images courtesy of architecture office
New Tretyakov Gallery
OMA's renovation plans of the New Tretyakov Gallery on Krymsky Val: the building houses an extensive and important collection of Russian art, including seminal work from Malevich, Kandinsky, Chagall, and Soviet artists such as Aleksandr Deyneka and Vera Mukhina.
More Moscow Architecture News will be online here soon
Russian Capital City Building Updates 2013 – 2018
1 Aug 2017
Melnikov House, Russia (architect: Konstantin Melinkov)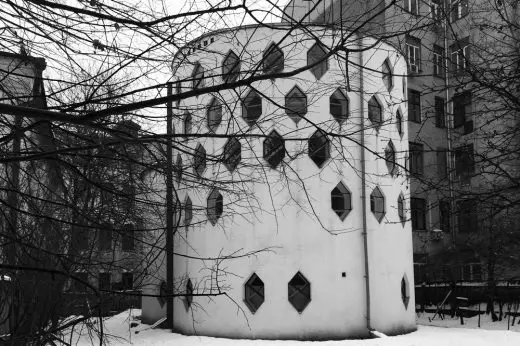 photo © Pavel Kuznetsov
Melnikov House
27 Sep 2017
Apartment in Moscow
Architects: Monoloko Design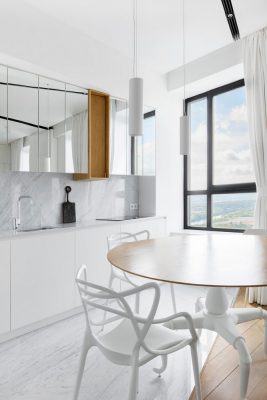 photo : Dmitry Chebanenko
New Apartment in Moscow
13 Sep 2017
Zaryadye Park
Architects: Diller Scofidio + Renfro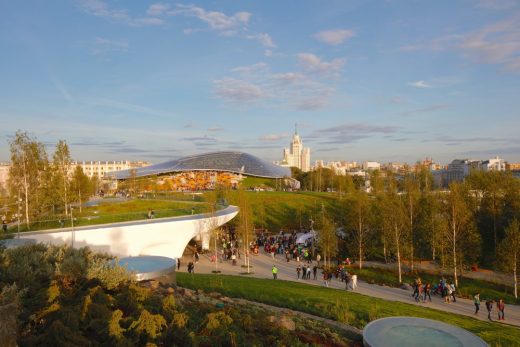 photograph : Philippe Ruault
Zaryadye Park
Designed by an international consortium, Zaryadye Park will be the first large-scale park to open in Moscow in the last fifty years. The 35-acre park features an overlook cantilevering 70 meters over Moscow River, five pavilions, two amphitheaters and a philharmonic concert hall. Centrally located, steps away from St. Basil's Cathedral, Red Square and the Kremlin, Zaryadye Park will be the first large-scale park to open in Moscow in the past fifty years.
21 Jul 2017
Novokuznetskaya, 7 – Reconstruction of Soviet Factory for a Business Centre
Design: Kleinewelt Architekten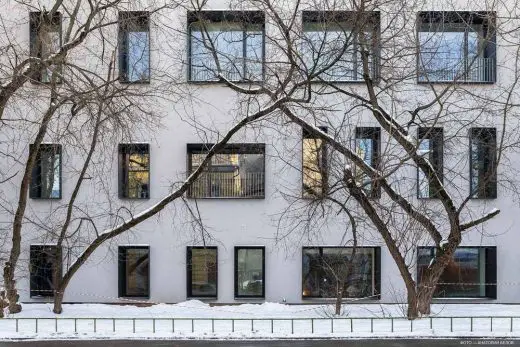 photo © Anatoly Belov
Business Centre Novokuznetskaya 7 in Moscow
The building suffered several fires and constant alterations of interiors and façades, which by the end of the 2000s completely destroyed the original Constructivist appearance of the building.
Moscow Urban Landscaping and Design Competition
21 Apr 2017
Parametric Residence, Uspenskoe Village, Odintsovo District, Moscow Oblast
Design: Simon Rastorguev design group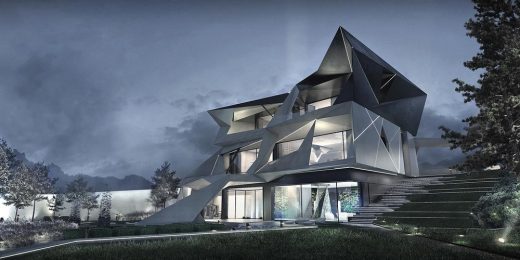 image from architecture office
Parametric Residence
Construction of a unique futuristic private house in the Moscow suburbs.
12 Nov 2013
Moscow Building Photos
Moscow Building Photographs
12 Nov 2013
Zaryadye Park Competition
Winner announced for International Architecture Competition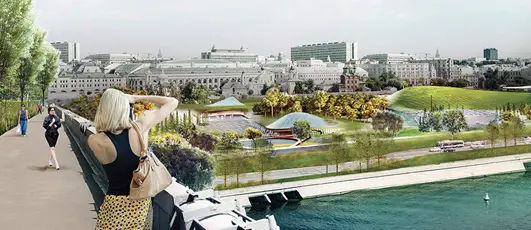 image by architects
Zaryadye Park Competition
The consortium led by American architects Diller Scofidio + Renfro has been chosen the winner of the two-stage international architecture competition for Zaryadye park held in Moscow. Russian-led TPO "Reserve" came second and the dutch architects MVRDV came third.
15 Oct 2013
Mercury Tower – European Property Award news
Architects: (designed by) Erick van Egeraat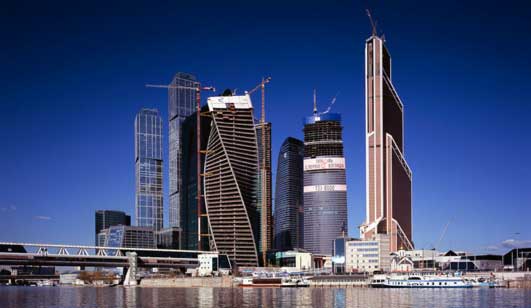 photo © Egorkin Ilya
Mercury Tower
The tallest high rise building in Europe, located just west of the city centre on the river.
26 Sep 2013
House N Modernisation
Design: 4a Architekten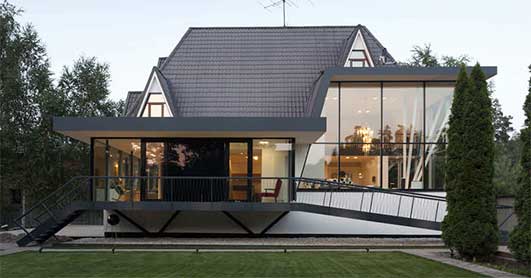 photo : Dmitry Chebanenko
House N Modernisation
This residential building is the redevelopment of a house built in the 1990s. The architects where tasked with providing a new identity to the building.
17 Sep 2013
House on Mosfilmovskaya – Emporis Skyscraper Award 2012 shortlisted
More Moscow Architecture online soon
Location: Moscow, Russia
Architecture in Moscow
Red Square Buildings – architecture photos
Moscow Architecture Exhibition
Moscow Architecture Competition
Russian architect : Berthold Lubetkin
Moscow Polytechnic Museum and Educational Centre
Design: Massimiliano and Doriana Fuksas architects + Speech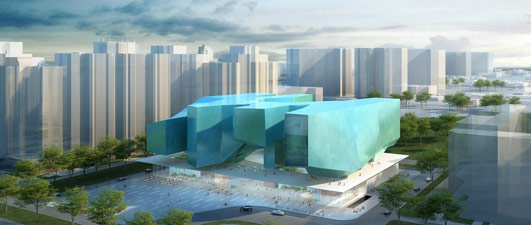 image from architect
Bolshevik Factory
Architects : John McAslan + Partners



image © John McAslan + Partners
Zaryadye Park Architecture Competition
Buildings / photos for the Moscow Architecture News page welcome