Italian architecture news, Building Italy, IT architects designs, Contemporary property project photos
Italian Architecture : Buildings in Italy
Key Properties + Architectural Developments, Southern Europe Built Environment
post updated 16 July 2023
Architecture in Italy
We select what we feel are the key examples of new Italian Architecture. Our focus is on contemporary Italian buildings.
Architettura Italia
We have 5 pages of Italian Architecture selections.
Italian Architecture in major cities : news + key projects (this page)
Italian Architecture Designs in major cities : A-F
Italian Building Developments in major cities : G-P
Italian Building Designs in major cities : Q-Z
Italian Buildings : Projects outwith major cities
Italian Architecture News
Architecture Tours in Italy
Palermo Architecture Walking Tours, Italy – latest architectural walks launched by e-architect
Our 55th city around the world – experienced building guides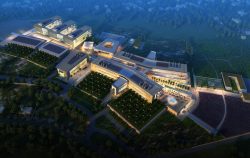 image : HOK
Palermo is the capital city of the island of Sicily, in southern Italy. The city has around 855,000 inhabitants and is over 2,700 years old. Key contemporary Sicily buildings include the Ri.MED Biomedical Research and Biotechnology Center and the Villa GM in Marina di Ragusa by Architrend Architecture.
Venice Architecture Walking Tours, Italy – latest architectural walks launched by e-architect
Our 53rd city around the world – experienced building guides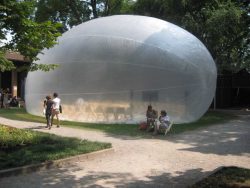 image © Adrian Welch
Venice has 270,000 inhabitants, but it feels small parly due to the high density.
Key contemporary Venice buildings include LCV Law Court Offices and the Jesolo Lido Village Condominium. A significant new structure is the Quarto Ponte sul Canal Grande – a bridge over the Grand Canal by Santiago Calatrava. Famous architects with buildings in the city include Richard Meier & Partners Architects and OMA.
Architecture in Italy – latest additions to this page, arranged chronologically:
10 Sep 2021
Bistro Bergsteiger, Sesto Dolomites, Northeast Italy
Design: Plasma Studio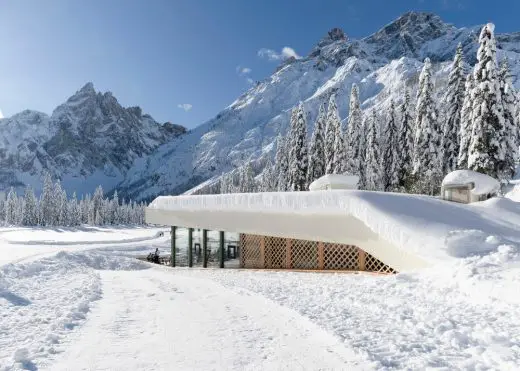 photo : Florian Jaenicke
Appropriate Bistro Bergsteiger Sesto
Located in the midst of the Unesco Natural Heritage area of the Dolomites of Sesto, in a position used as a tourist hotspot, Bistro Bergsteiger fits properly and carefully into its natural and built context.
12 Aug 2016
Bifunctional Temporary Structure, Parma
Design: Payam Fahemi & Samira Kharazan Nahavandi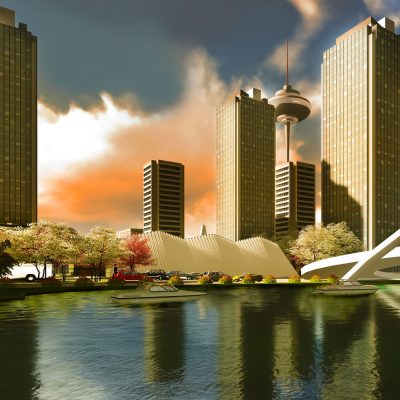 photo : Payam Fahemi & Samira Kharazan Nahavandi
Bifunctional Temporary Structure in Parma, Italy
This structure can cover some spaces as a Deck, when it is not necessary to be worn by canopy in wet seasons. Likewise, in the dry season the functionality becomes a canopy.
30 Sep 2013
UniCredit Tower, Milan, northern Italy
Design: Pelli Clarke Pelli Architects



photo : Giovanni Zanghi
UniCredit Tower
Italy's tallest building can be seen from up to six miles away. The tower is topped by a structural stainless steel spire. The tower, its sister buildings Porta Nuova Garibaldi Tower B and Porta Nuova Garibaldi Tower C and their podium make up the largest components of Porta Nuova Garibaldi, a mixed-use development north of the city centre.
16 Aug 2013
House in Miglionico, Basilicata
Design: OSA Architettura E Paesaggio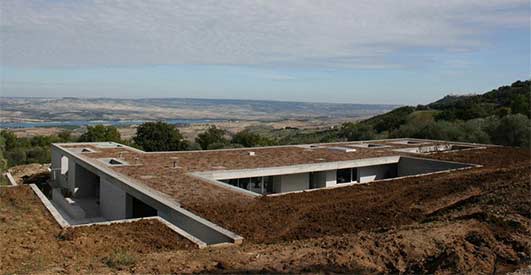 photo : Massimo Acito
House in Miglionico
The strict geometries of the plant give rise to warm, inner domestic spaces; the volumes of services (bathrooms, storerooms, kitchen, laundry)define the rooms of the house that are arranged in succession along a linear path. All rooms enjoy a panoramic view over the lake below. The distribution spaces are articulated in the rear area, mediating the relationship with the courtyards. Wide windows frame the landscape alternating with blind walls.
1 Aug 2013
A New Way of Camping, Cavallino Treporti near Venice, north east Italy
Design: Matteo Thun & Partners



photo from architect
A New Way of Camping
Matteo Thun & Partners has signed the Masterplan for 6.400 m2 of the renowned Marina di Venezia Camping, located in front of Venice. A group of 32 small patio houses, called "Garden Villas", offer a contemporary interpretation of camping bungalows providing both comfort and a close contact with nature.
1 Aug 2013
Velodrome Maspes – Vigorelli, Architecture Competition Milan, north west Italy
'Petition: Let's renew the Vigorelli of Milan, for all sports and for all citizens'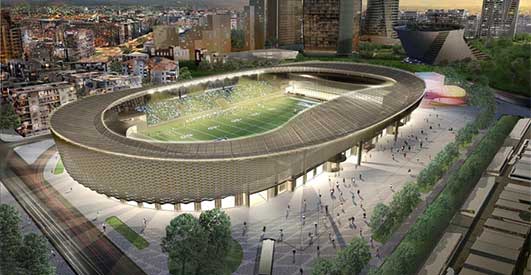 image © Vittorio Grassi Architetto
Velodrome Maspes – Vigorelli
The Velodrome Maspes – Vigorelli is a building with a glorious history, however, it is currently underused due to congenital problems of poor functional flexibility and the inadequacy to current sporting and safety regulations. The design competition, launched by the Milan Municipality at the end of 2012, wanted to remedy this unstoppable deterioration looking for solutions that would bring the building to a new life through greater usability and economic sustainability that would not weigh on the pockets of the community.
19 Jul 2013
Prato Affordable Housing, Tuscany, central Italy
Design: studiostudio architettiurbanisti



photo : Bruno Pelucca
Prato Affordable Housing
The design of the settlement layout is based on the recognition of landform. The project re-proposes latent settlement rules, yet consolidated, able to recover the structuring capacity of the layout and its landscape value.
1 Jul 2013
Hotel Pupp, Brixen, northern Italy
Design: bergmeisterwolf architekten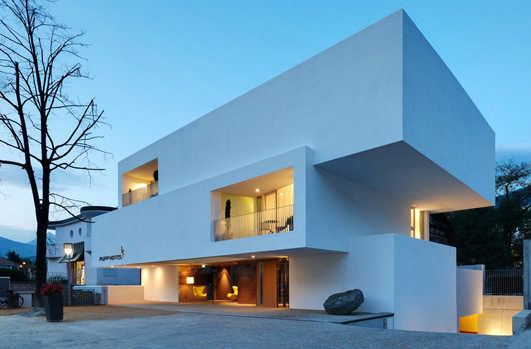 photo : Jürgen Eheim
Hotel Pupp
A withdrawal in the middle of the city, away from the hustle and bustle, is made possible. From the outside the tripartite interlocked structure is supplied with a special plaster (in German called "Besenputz"), like the residences close to the city, but is pushed to the fore with the colour pure white.
27 Jun 2013
Oficina Vidre Negre, Piedmont, Northern Italy
Design: Damilanostudio Architects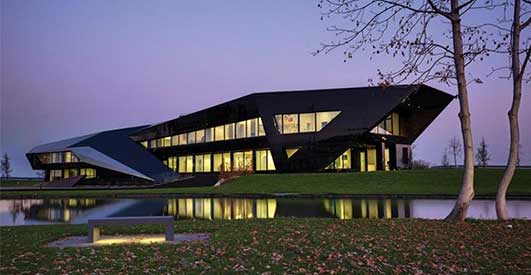 photo : Andrea Martiradonna
Oficina Vidre Negre
In a context of peripheral node of the motorway, the building is set within a park, planted with native species, in which a sort of town square accompanied to the entrance. The surface of the building is 1400 sqm, while the surface of the site is 25500 sqm. The dynamism of the client is shown in architecture, volume changing, a prism completely covered in black glass faceted and integrated photovoltaic panels.
12 Jun 2013
Jesolo Lido Village Condominium, north east Italy
Design: Richard Meier & Partners Architects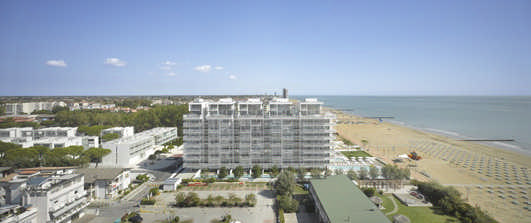 photo : Roland Halbe
Jesolo Lido Village Condominium
Richard Meier & Partners Completes 5th completed project in Italy. The new project is a beautiful condominium next to the water and it is part of a complex comprised of the Jesolo Lido Village, completed by Richard Meier & Partners in 2007, and the Jesolo Lido Hotel.
4 Jun 2013
Hotel Panorama, South Tyrol, northern Italy
Design: *noa Network of Architecture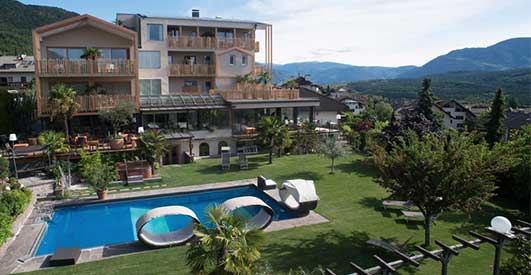 photo : Martina Jaider
Hotel Panorama
A reworking of a traditional hotel – but has the redevelopment gone far enough? Once could imagine a more dynamic intervention.
19 May 2013
House in Bozen, North Italy
Design: monovolume architecture+design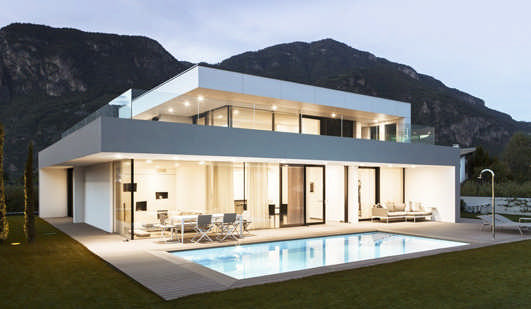 photo © M&H Photostudio
House in Bozen
The project M2 at Bozen-Moritzing is a Klimahouse A which hosts two accommodations on separate floors. Because of his punctuated facade in the north and the east it seems closed to the access road. The plastered basement serves as pedestal for the smaller upper floor, which is covered by cladding sheets. To the garden – towards the south and the west – the house opens because of a generous glass façade.
19 May 2013
House in Meran, North Italy
Design: monovolume architecture+design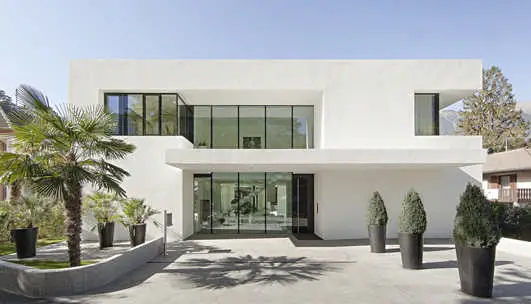 photo © M&H Photostudio
House in Meran
The project M, a residential building in the centre of Meran, is embedded in the quiet area of Obermais. The concept of the design was it to play with transparent and solid surfaces what fallows fascinating insights and outlooks.
24 Apr 2013
ENI Exploration and Production Headquarters, Milan, north west Italy
Design: Andrea Maffei Architects



image : Miller Hare Limited
ENI Exploration and Production Headquarters
The site is located in area of' ex-industrial complex in Metanopoli, the first settlement ENI created in San Donato Milanese, near Milan. With this new project is desired for a character functional, dynamic, communicative and identity, which encompasses the values and potentials of ENI.
Recent Italian Building Designs
23 Apr + 4 Apr 2013
New Maranello Library, Emilia-Romagna, Northern Italy
Design: Andrea Maffei Architects



photo : Alessandra Chemollo
New Maranello Library
MABIC, situated in 850 sqm area, is located inside a well-established residential context in Maranello and the library replaces an ex industrial warehouse maintaining the perimeter walls. The typical idea of the classic library is changed in an organic transparent shape put inside the original perimeter of the industrial building.
12 Apr 2013
Ceno House, Brindisi, south east Italy
Design: Daniele Corsaro



photo : Dario Mialet
House in Brindisi
Casa Ceno is a single-family house (300sq/mts) designed in a strict relationship with the surrounding environment and an almost obsessive research not to alter the landscape. In the present case this is done breaking it into three homes. On the one hand there is a building for sleeping area and on the other there are two: one for the living room/dining area and a dependence.
23 Jan 2013
Italcementi i.lab, Bergamo, north west Italy
Design: Richard Meier & Partners Architects LLP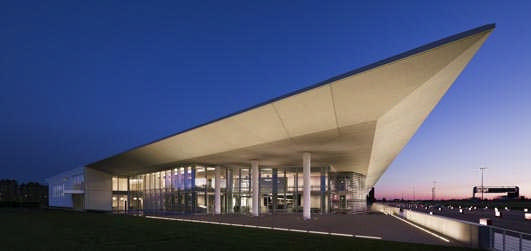 photograph courtesy of Scott Frances – OTTO
Italcementi i.lab
The new building is the research and development center for Italcementi and it is intended to reflect the company's position of leadership, technological advancement and commitment to research in the use of concrete.
14 Jan 2013
Dolomitenblick, Sesto, Province of Florence, Tuscany, central Italy
Plasma Studio



photo : Hertha Hurnaus
Dolomitenblick
The building hosts 6 generous holiday homes, all directed to the sun and the panoramic view of the Dolomites. Each private unite is designed to get a maximum of privacy: through the division of the whole building volume into 2 parts, through the stepped balustrades which avoid insight from the above unit and from the passing by street.
7 Jan 2013
La Serenissima Office, Turati, Milan, north west Italy
Park Associati



photo : Andrea Martiradonna
La Serenissima Office
When this building was built, it was considered to be modern and technologically advanced, even experimental. Today however, many of its undeniably attractive aspects have become outdated with regards to current standards of building construction. For this reason the new owner, aware of its quality and evocative presence, decided to bring in architects to redesign the complex.
4 Jan 2013
Hotel Valentinerhof, Kastelruth, northern Italy
noa*



photo : Daniele Iodice / Lorenz Sternbach
Hotel Valentinerhof
The hotel is located in the village of Kastelruth next to the well-known Seiser Alm at approx. 1200 meters above sea level. The family establishment was enhanced and enlarged with a new wellness area and a new lobby with attached bar and restaurant.
19 Nov 2012 – added
Benetton Nursery, Treviso, north east Italy
Alberto Campo Baeza



photo from architect
Benetton Nursery
This square structure is inscribed within a larger, circular enclosure made up of double circular walls. Open to the sky, four courtyards are created that suggest the four elements: air, earth, fire and water.
6 Jul 2012
Church Complex Pescara, eastern Italy
Architetto Angelo Campo



photograph from architect
Church Complex Pescara
The mid-Adriatic sprawling city is made up of a cluster of houses laid on the ground as in a domino disposition: the open issue for its new urban dimension is to point out new central areas from a planning point of view and realize them; the priority may be represented by public spaces and/or buildings.
20 Mar 2012
Museo Casa Enzo Ferrari, Modena
Future Systems



photo © Andrea Morgante
Museo Casa Enzo Ferrari
The Enzo Ferrari Museum in Modena was designed by Jan Kaplický at Future Systems.
added 1 Mar 2012
Shift Housing, Cremona, northern Italy
AquiliAlberg



photograph : Fabrizio Marchesi
Cremona Housing
The proposed typology renews the "rank houses" which are manipulated and reinterpreted by the Milan Office to improve at best the site characteristics and the context, which is the natural park of Serio River.
San Pardo Architecture Competition, Matera, southern Italy
International architectural competition – a project for the improvement of a residential and commercial area located in "San Pardo" district in Matera, Italy : 'Contest for design ideas'
Italian Architecture Competition
Buildings in Italy – by city
Italian Architecture – Major Buildings
Italian Buildings arranged by city alphabetically:
Ara Pacis Museum, Rome
Richard Meier Architects
Ara Pacis Museum
Art Museum Strongoli
COOP HIMMELB(L)AU
Calabrian architecture
British Embassy Building, Rome
Basil Spence Architect
British Embassy Rome
Domus Technica, Brescello, Reggio Emilia
–
Italian Building
Jesolo Magica complex, Venice
Zaha Hadid Architects
Jesolo Magica Venice Buildings
MAXXI, Rome
Zaha Hadid Architects
Maxxi
Milanofiori Housing, Milan
OBR Open Building Research
Milanofiori Housing Complex
Monte S Angelo Metro entrances + link
Amanda Levete Architects + Anish Kapoor
Naples Subway Building
Music Auditoria, Rome
Design: Renzo Piano Building Workshop (RPBW)
Music Complex Rome
New Trade Fair Building
Massimiliano e Doriana Fuksas Architects
New Trade Fair Milan
Nuragic and Contemporary Art Museum
Zaha Hadid Architects
Nuragic and Contemporary Art Museum, Cagliari, Sardinia
Palazzetto dello Sport, Rome
Pier Luigi Nervi
Palazzetto dello Sport
Quarto Ponte sul Canal Grande, Venice
Santiago Calatrava
Grand Canal Bridge Venice
University Luigi Bocconi, Milan
Grafton Architects
University Luigi Bocconi
More Italian Architecture online soon
Location: Italy, Europe
Italian architect : Carlo Scarpa
Italian Building Photos : Contemporary architecture in Rome
Cava de'Tirreni Competition, province of Salerno, Campania, southern Italy



picture from architect
Cava de'Tirreni Architecture Contest
Italian Design Contest : Made in Macef
Buildings / photos for the Italian Architecture page welcome