Sunshade-Deck Canopy, Flexible Structure Parma, P&S Architecture Development Italy
Sunshade-Deck Canopy Flexible Structure
Bifunctional Temporary Building in Italy design by Payam Fahemi & Samira Kharazan Nahavandi
12 Aug 2016
Sunshade-Deck Canopy Flexible Structure in Parma
Bifunctional Temporary Structure in Italy
Design: Payam Fahemi & Samira Kharazan Nahavandi – P&S
DESIGN NAME:
Sunshade-Deck Canopy
PRIMARY FUNCTION:
Flexible structure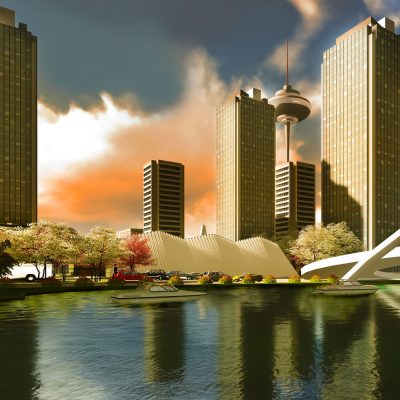 INSPIRATION:
Living in Italy, everywhere around the world where encompasses the beautiful open spaces among the city, can be inspired for every useful functional structure. The two most significant properties, Bifunctionality and to be temporary, allows the Sunshade-deck canopy to be used everywhere and any time during the year. This structure can cover some spaces as a Deck, when it is not necessary to be worn by canopy in wet seasons. Likewise, in the dry season the functionality becomes a canopy.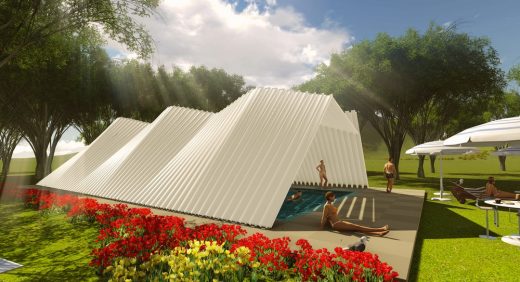 UNIQUE PROPERTIES / PROJECT DESCRIPTION:
Minimal, Modular transformable structure, Lightweight, Simplicity, Manual stablishment, Bifunctional, Transformability, Environmental compatibility, Sustainability.
OPERATION / FLOW / INTERACTION:
According to manuality assembling and disassembling, everyone can easily set it up and down. The quickness of adjusting the structure can put it into a prompt construction classifications.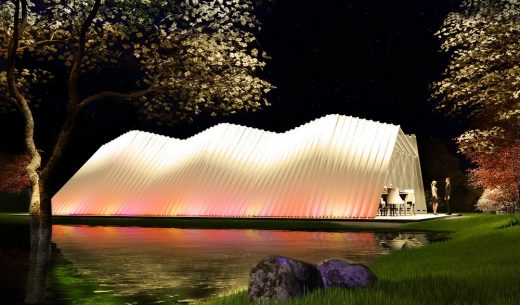 PROJECT DURATION AND LOCATION:
The Sunshade-deck canopy project originated in 2014 as a brainstorm for covering the open and unprotected spaces. After a while of researching and primary studies that took 3 month, producing and preparing a prototype of canopy lasted 9 month, accompanied by designing details. Overall, the project started in April 2014 and finished in early May 2015 in Parma, Italy.
PRODUCTION / REALIZATION TECHNOLOGY:
Sunshade-deck can be easily transformed into an environment for imperative and recreative activities. Merging the unit modular deck with adjustable arms, and even depending on the activities, having more furniture inside and outside of the structure, can make it more flexible in order to reach multiple targets.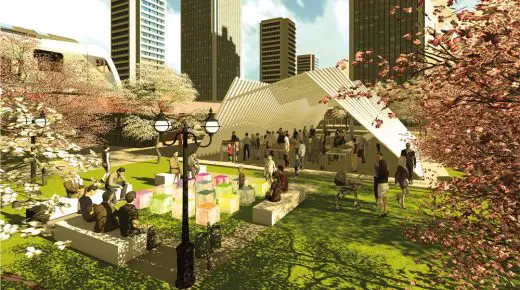 SPECIFICATIONS / TECHNICAL PROPERTIES:
Because of the modular functionality, this structure can cover desirable square meters based on the modular deck. Sunshade-deck forms by a series of arms lucking itself. Each arm has to be set up separated. Two of the important material `s feature should have been lightness and sustainability. Duo to those features we have chosen Metal foam. Each component is made by sustainable materials, having a suitable compatibility with its surrounding environment.
The futuristic material, Metal Foam is a very strong substance that is relatively, with 75-95% empty space. Because of its favorable strength to weight ratio, metal foams have been proposed as a light construction material for structures which need to be imperatively lightweight. Bright color of arms absorbs less sunlight in the spring and summer, thus, according its material we are not going to have any expansion and contraction problems.
On the other hand, this color can be proportional wherever canopy establishes with LED illumination. Boards are made by CLT (Cross-Laminated Timber panels are cut to spec in a factory and assembled at the construction site. But they are covered by a thin, soft, and resilient foam at a 20mm thickness as a modular paving. Dimensions: Board : Width 900mm x Depth 900mm x Hight 100mm Guide arm : Length 6000mm x Depth 300mm x Hight 110mm Middle arm : Length 4500mm x Depth 190mm x Hight 110mm Left arm : Length 4800mm x Depth 300mm x Hight 110mm
RESEARCH ABSTRACT:
Creating a semi-open,bifunctional structure, was the main purpose of beginning the researches. The researches initiated by some initial scheme and then were studied some models at the scale 1:200, comparing the best way of arms and hings functionality. To sum up, the studies of physical and computer models, leaded us to choose the current opening and closing procedure of arms.
CHALLENGE:
Although this canopy seems very simple, it required some technical and complex features, working each component properly together. First of all, each component needed to be indispensable and precise. Duo to, having a challenge for preparing it for two accurate functions, each of them had to work against both vertical and lateral loads as wind and live loads in two different manners. Moreover, adjusting the proper angle for each arm for using the most positive used space, was issued. Finally, Sunshade-deck had to respond positively into every open space, being used prospectively.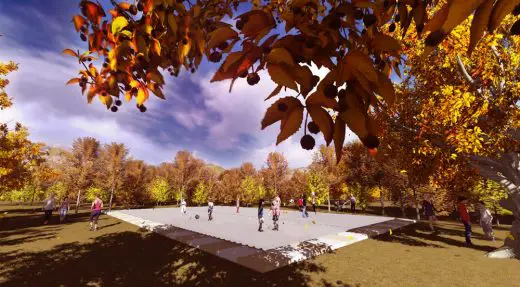 TEAM MEMBERS:
Payam Fahemi and Samira Kharazan Nahavandi
IMAGE CREDITS:
Payam Fahemi & Samira Kharazan Nahavandi, 2015.
STUDIO:
P amp S
PROFILE:
In the latter days of 2014, we were asked to come up with an idea due to a client's request in Iran. In spite of his tendency to have a simple canopy for the house's pool, the procedure of designing turned out as the presented project. Not only we tried to engage his demands into the design process, but also, simultaneously, a whopping properties were taken into account to reach its sophistication. The positivie attitude of our client, gave us a chance to enlist some significant issues in architecture such as sustainability, simpilicity and environmental compatibility in the project.
AWARD DETAILS
Winner – Sunshade-Deck Canopy Flexible Structure by Payam Fahemi & Samira Kharazan Nahavandi is Winner in Architecture, Building and Structure Design Category, 2015-16.
Sunshade-Deck Canopy Flexible Structure Design – shortlisted for A' Design Awards & Competition 2016
Location: Parma, Italy
Italian Architecture
Italian Architecture Design – chronological list
A New Way of Camping, Cavallino Treporti near Venice, north east Italy
Design: Matteo Thun & Partners



photo from architect
Velodrome Maspes – Vigorelli, Architecture Competition Milan, north west Italy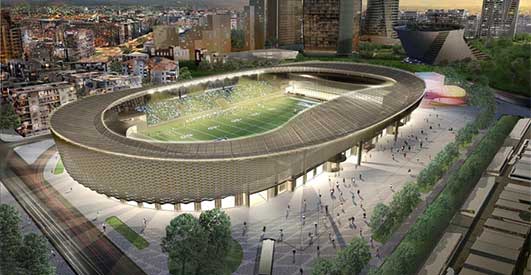 image © Vittorio Grassi Architetto
Prato Affordable Housing, Tuscany, central Italy
Design: studiostudio architettiurbanisti



photo : Bruno Pelucca
Milan Architecture – Selection
Hotel Pupp, Brixen, northern Italy
Design: bergmeisterwolf architekten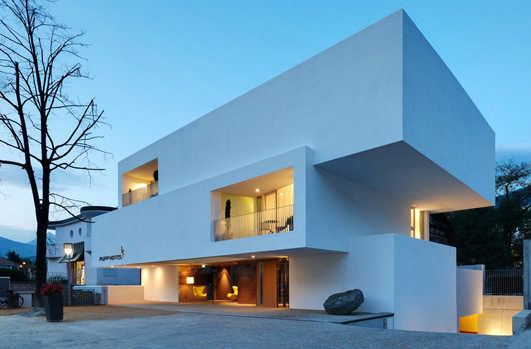 photo : Jürgen Eheim
Oficina Vidre Negre, Piedmont, Northern Italy
Design: Damilanostudio Architects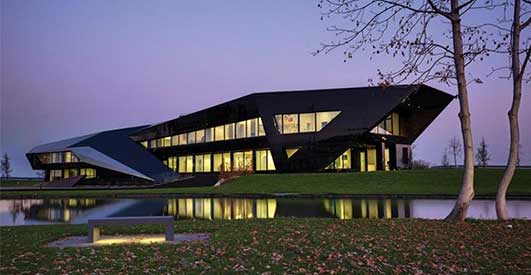 photo : Andrea Martiradonna
Jesolo Lido Village Condominium, north east Italy
Design: Richard Meier & Partners Architects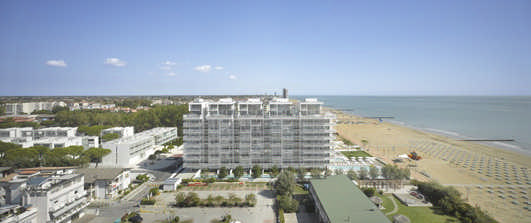 photo : Roland Halbe
Comments / photos for the Sunshade-Deck Canopy Flexible Structure page welcome