AIA American Institute of Architects News, Look Up Campaign, Award, Prize, US Buildings, Project
AIA American Institute of Architects News 2017
US Architectural Updates – Public Awareness Campaign: connection between architects & clients
Jul 31, 2017
American Institute of Architects President View
AIA 2017 President Thomas Vonier says that architects can do more—and should
AIA Perspective: For a Better World
Perhaps as much as any recent topic, "climate" has seemed to galvanize international action and public opinion—mostly to support measures that reduce toxic emissions, curb waste, and move the world away from outmoded, harmful energy technologies. Architecture can have great impact on meeting climate challenges, as we well know. But this is just one of the pressing issues on which architects can make a difference. We can—and must—do more.
Security. With public spaces—our streets, sidewalks, and squares—now targets of violent attack nearly everywhere in the world, architects and designers can help municipalities and police design access controls, apply needed scrutiny, and manage surveillance and security resources effectively. How? Look at the security projects completed in Washington, D.C., for the Federal Triangle by the National Capital Planning Commission, or the measures under way in New York City for the Lower Manhattan Development Corp. Examine the steps being implemented in many European cities to improve security in densely populated centers. Good design enhances security. It adds to urban amenity, livability, and the sense of safety.
Water. In addition to coping with rising sea levels and their devastating impacts on human settlements, our globe also faces major challenges in maintaining and delivering potable water. Architects can help advance the widespread use of conservation technologies, deploy many more recycling systems, and create low-water landscape designs. We can promote patterns of growth and development that protect (not harm) freshwater resources.
Housing. Communities today face questions not just of housing affordability and equity, but of basic suitability. With changed societies come changed requirements, and with new solutions to new demands come obstacles and barriers—in the form of building codes, zoning ordinances, and design criteria that no longer fit needs. Architects can help devise and promote new forms of decent and affordable shelter, with access to mobility, for all.
Productivity, health, healing, and learning. We know the health benefits of exercise, as well as the costs of inactivity. We know that rooms with sunlight and pleasant views promote better rates of recovery from illness. We know that student learning and worker productivity are improved by access to the basic amenities of sunlight, air, and the outdoors. Architects must speak out, with a conviction borne of experience and evidence, about the value of building well. And we must speak with outcomes in mind.
Design for a better world: This is both an imperative and a promise. As global challenges intensify, our profession is ever more critical to ensuring the future. We have an essential role in alleviating human suffering, reducing planetary burdens, and enhancing the quality of life. Let's renew our commitments to the power of architecture to meet great challenges, enhance the quality of lives, and build communities that are strong, safe, equitable, productive, and healthy.
Author: Thomas Vonier, FAIA, for AIA Architect
source: http://www.architectmagazine.com/aia-architect/aiaperspective/for-a-better-world_o
May 18, 2017
American Institute of Architects News
Diversity Advancement Scholars
The Architects Foundation, the philanthropic arm of the AIA, in partnership with Giving Moore, will award each additional student $4,000.
The Architects Foundation—in partnership with Giving Moore, a foundation of paint manufacturer Benjamin Moore & Co.—announced three additional recipients of the 2017 Diversity Advancement Scholarship, reports Architect magazine.
The new winners are:-
Tiffany Chang, a high school senior from Clyde Hill, Wash., who has participated in the ACE Mentor Program with mentors from Kirkland, Wash.–based Freiheit & Ho Architects and McLean, Va.–based MG2;
Sudan-born and Northern Virginia–raised Omer Gorashi, who is "passionate about social justice and global affairs, which has driven him to research housing for refugees";
and Louis Suarez, a first-year architecture student at Carnegie Mellon University whose work "reflects a sensibility to highly crafted images that use both analogue and digital techniques to create moving experiential spaces," according to the judges.
This award "provides assistance to individuals from a minority race or ethnicity pursuing a professional degree in architecture recognized by the National Architectural Accrediting Board (NAAB)," according to the AIA.
Founded in 1969, this scholarship program (originally called the Ford Foundation Scholarship) awards students $4,000 for the 2018–19 academic year, and $4,000 more per subsequent year of their undergraduate studies for up to five years. The program will likely double in size during the 2018–19 scholastic year follow a second $1 million donation to the Diversity Advancement Scholarship from the AIA in 2016.
Since the inaugural Diversity Advancement Scholarships were awarded in 1970, more than 2,300 architecture students have been recognized. Eligible applicants must be a member of a minority race or ethnicity, have a GPA of 3.0 or higher, be a U.S. citizen, and be a rising first- or second-year student at an NAAB-accredited program.
source: http://www.architectmagazine.com/practice/the-architects-foundation-names-three-more-diversity-advancement-scholars_o?utm_source=newsletter&utm_content=Article&utm_medium=email&utm_campaign=AN_051817%20(1)%20A&he=0fdfb5a801322caaa88af290813d9f3375f558e0
Apr 27, 2017
AIA Conference on Architecture 2017, Orlando, Florida, United States
500+ sessions
Speakers include Former First Lady Michelle Obama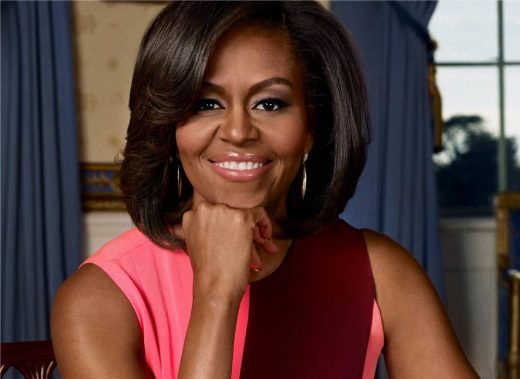 Apr 27 – 29, 2017
Anticipating a better tomorrow…
Harness the collective intellect and entrepreneurial spirit of speakers whose power to anticipate has shaped their careers and our industry. Over three days our keynoters will explore this theme and what it means to anticipate need, challenge, and change in architecture and design.
Explore 500+ sessions that explore some of the most interesting ideas in architecture, plus all-new courses earning HSW, ADA, GBCI, RIBA, and AIA LU credits.
30+ workshops, 170+ seminars, 60+ expertly curated tours, 125+ sessions by building experts
"Every year, the AIA Conference on Architecture attracts thousands of architects and design professionals—a collection of talented and visionary individuals who are dedicated to improving the quality of life for all people in all communities." THOMAS VONIER, FAIA, 2017 AIA PRESIDENT
Speakers include:
– Alejandro Aravena, Pritzker Prize winner
– Elizabeth Diller, Founding partner, Diller Scofidio + Renfro
– Francis Kéré, Award-winning architect
– Michael Murphy, Co-founder, MASS Design Group
AIA Conference on Architecture 2017
Apr 24, 2017
American Institute of Architects COTE Top Ten Awards 2017
Recipients selected for the 2017 COTE Top Ten Awards
Washington, D.C. – April, 2017 – The American Institute of Architects (AIA) Committee on the Environment (COTE) have selected this year's recipients of the Top Ten Awards, the industry's premier program celebrating sustainable design excellence. Now in their 21st year, the Top Ten Awards highlight projects that exemplify the integration of great design and great performance.
For this year, COTE substantially revised its Measures of Sustainable Design, the criteria judges use to evaluate projects. New topics include impact on health, wellness, and economy.
American Institute of Architects COTE Top Ten Awards News
Jan 19, 2017
President-elect Donald Trump taps two rich developers to oversee infrastructure plan
Donald Trump has chosen Richard LeFrak and Steve Roth, "two of the wealthiest men in real estate" according to Forbes, to head a "council of builders and engineers". This new council will be tasked with overseeing Trump's plan to invest $1 trillion in infrastructure, reports archinect. The Republican infrastructure plan relies heavily on private-public partnerships, so it's not really a surprise that developers will be involved.
Roth founded Vornado, one of the most prominent real estate trusts in New York and Washington. Tornado is merging with JBG Smith, which is one of the shortlisted bidders for the development of a new FBI headquarters, a $2 billion contract. The LeFrak family has played a major role in developing New York, New Jersey, Los Angeles and Miami.
Dec 1, 2016
AIA American Institute of Architects News 2016
Scott Frank, Senior Director of Media Relations for the AIA, resigns following the AIA's statement of support for President-elect Donald Trump
Shortly following the election of Donald Trump, AIA CEO Robert Ivy released a statement on behalf of the 89,000 members of the organization, stating, "The AIA and its 89,000 members are committed to working with President-elect Trump to address the issues our country faces, particularly strengthening the nation's aging infrastructure", reports archinect. However, not all 89,000 members of the AIA do, in fact, commit to working with the controversial President-elect. As a result, many took to Twitter and other social media platforms to voice their discontent with the hashtag #NotMyAIA.
Now, Scott Frank, the AIA's Senior Director of Media Relations, has resigned from his post in response to the controversy. Architect's Newspaper reports that Scott resigned due to the "AIA's severe mishandling of the situation" and "total lack of accountability".
Read more at: American Institute of Architects Issue with President-elect Trump
AIA statement from Chief Executive Officer Robert Ivy:
"The AIA and its 89,000 members are committed to working with President-elect Trump to address the issues our country faces, particularly strengthening the nation's aging infrastructure. During the campaign, President-elect Trump called for committing at least $500 billion to infrastructure spending over five years. We stand ready to work with him and with the incoming 115th Congress to ensure that investments in schools, hospitals and other public infrastructure continue to be a major priority."
"We also congratulate members of the new 115th Congress on their election. We urge both the incoming Trump Administration and the new Congress to work toward enhancing the design and construction sector's role as a major catalyst for job creation throughout the American economy."
"This has been a hard-fought, contentious election process. It is now time for all of us to work together to advance policies that help our country move forward."
6 Mar 2016
AIA Public Awareness News
AIA Public Awareness Campaign
Washington, D.C. – The American Institute of Architects (AIA) recently launched a national advertising push that will run on cable news outlets for sixteen weeks during the political primary coverage. The commercial will air in primetime during coverage of key primaries on CNN, Fox News and MSNBC. In March there will also be spots running on Hulu programming until the end of May.
The theme is a continuation of the "Look Up" campaign that aims to make the connection between the partnerships that architects have with their clients. The intent of the commercial is to showcase the correlation between design and how people interact with the spaces around them. You can watch the commercial here: http://ilookup.org
"Architecture has the power to change people's lives for the better. This advertisement celebrates specific ways that new homes and schools, a homeless shelter, and a preserved concert hall benefit when architects are involved," said AIA Executive Vice President / CEO, Robert Ivy, FAIA.
AIA President, Russ Davidson, FAIA, added, "Throughout this campaign we are trying to illustrate how architects partner with home and building owners alike to make their ideas and vision a reality, and to generate greater awareness for the impact that architects have on spaces that are used on an everyday basis."
AIA staff and volunteer leadership worked in conjunction with The Purpose Institute, LOS YORK, CSpence Group and GSD&M for the creative elements of the commercial and the orchestration of the overall public awareness campaign. The campaign itself is also supported on social media with the hashtag, "#ilookup."
The American Institute of Architects (AIA) "Look Up" campaign began on February 29th, 2016.
About The American Institute of Architects
Founded in 1857, the American Institute of Architects consistently works to create more valuable, healthy, secure, and sustainable buildings, neighborhoods, and communities. Through nearly 300 state and local chapters, the AIA advocates for public policies that promote economic vitality and public wellbeing. Members adhere to a code of ethics and conduct to ensure the highest professional standards. The AIA provides members with tools and resources to assist them in their careers and business as well as engaging civic and government leaders and the public to find solutions to pressing issues facing our communities, institutions, nation and world. Visit www.aia.org.
Location: 1735 New York Ave., NW, Washington, DC 20006-5292, USA
Architecture in USA
Contemporary Architecture in USA
American Architecture Links – chronological list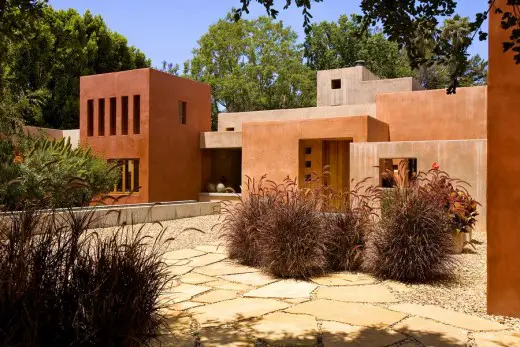 photograph from architects
AIA News Archive
American Institute of Architects Gold Medal 2016 Winners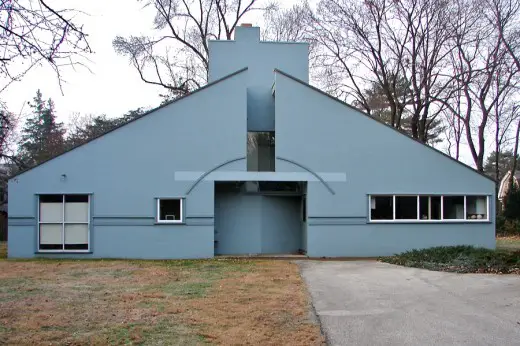 Vanna Venturi House photograph : wikimedia commons
AIA Gold Medal Winner 2012 : Steven Holl Architects



photograph © Mark Heitoff
American Institute of Architects Gold Medal
AIA New York Design Awards – Winners
Nov 10, 2017
Architect Jane Greenwood is an "OUT 100"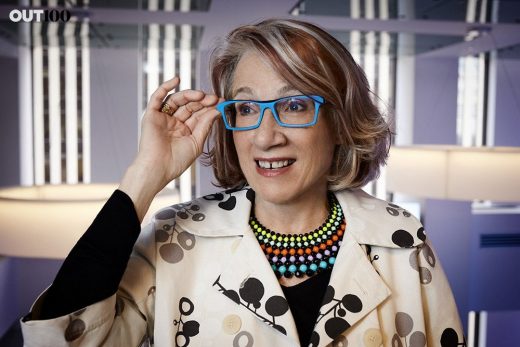 photo © Roger Erickson
OUT Magazine announces their annual celebration of the most influential LGBTQ people of the year and US architect Jane Greenwood, Principal of Kostow Greenwood Architects, is among the list of inspiring individuals.
Website: The American Institute of Architects Public Awareness Campaign
New Residence in East Quogue – 26 Feb 2016, Southampton, Suffolk County, New York, USA
Design: Barnes Coy Architects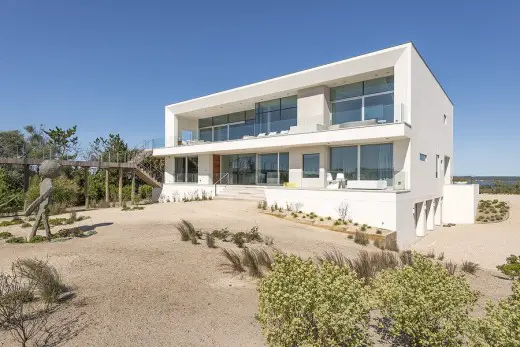 photograph : Paul Domzal
New House in Duchess County – 3 Feb 2016
Design: Urban Office Architecture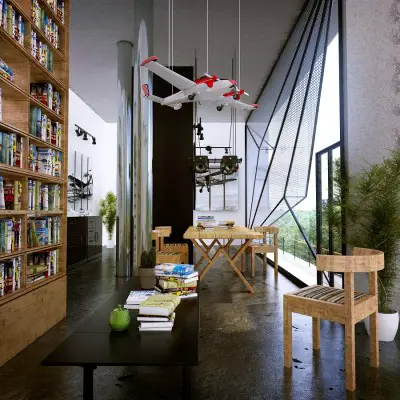 picture from architects
Architecture Awards
AIA New York President's Award
AIA New York Architecture Lecture
Comments / photos for the AIA American Institute of Architects News page welcome
Website: USA